Initial Verdict: The Republic of Gamers once again pushes the boundaries of tech with this insane tablet. Yes, there is a very steep price tag that goes along with the Asus ROG Flow Z13; especially if you want to kit everything out at the top end. That's something we've come to expect from the Taiwanese brand when they first introduce their zany concepts to the world. For people who want to be first in line and value portability above all else though, this could be a real game-changer.
As someone who grew up in a time when the pinnacle of portable gaming was the GameBoy, it's truly been wild to see how far along the world of tech has come. Asus and the Republic of Gamers have been known to push the envelope in terms of how much power you can cram into a device and they've really outdone themselves with what is now being called the world's most powerful tablet — the Asus ROG Flow Z13.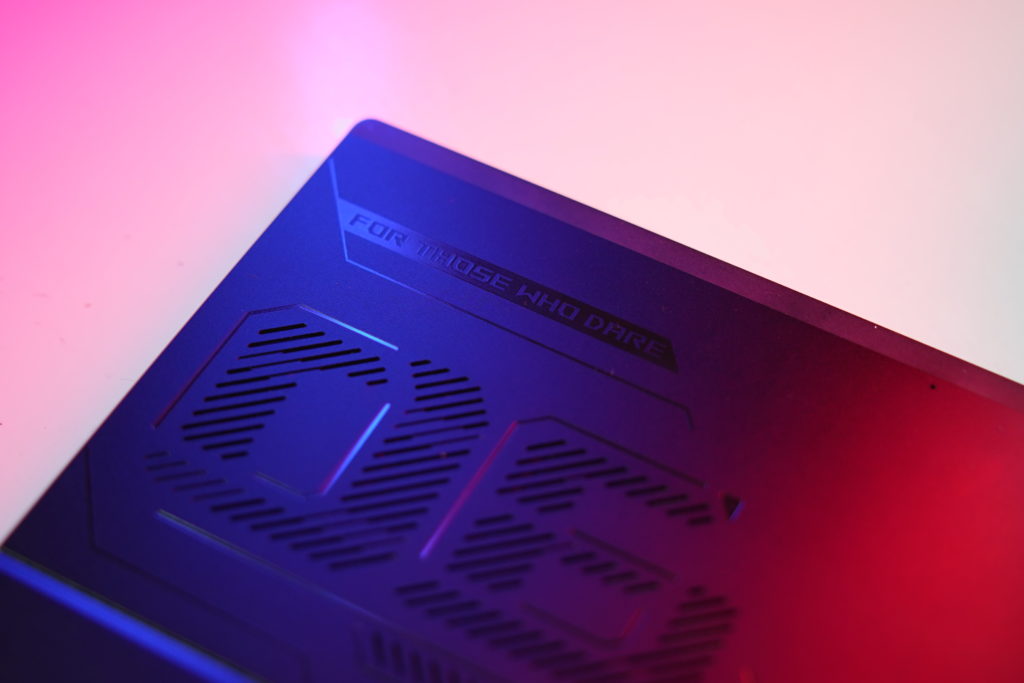 Spacecraft-Inspired Hype
If you want something low-key to take around with you, this isn't going to be the tablet for you. ROG has given us a device that will definitely grab attention. They say that it was inspired by the 20th-century space race but we've also been seeing some of this design language in streetwear and hype-culture as well. Some may not agree, but we think that it looks absolutely stellar. Yes, pun intended.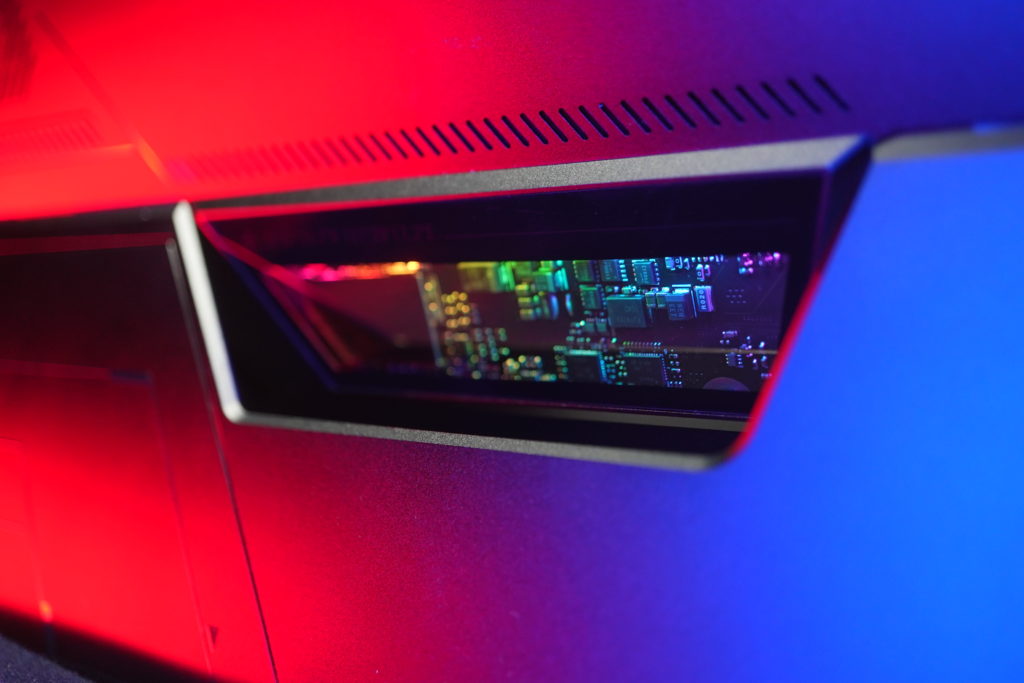 Of course, it wouldn't be a gaming device without a bit of RGB and we really like what they've done here with that little window to give us a peek at all the components at work.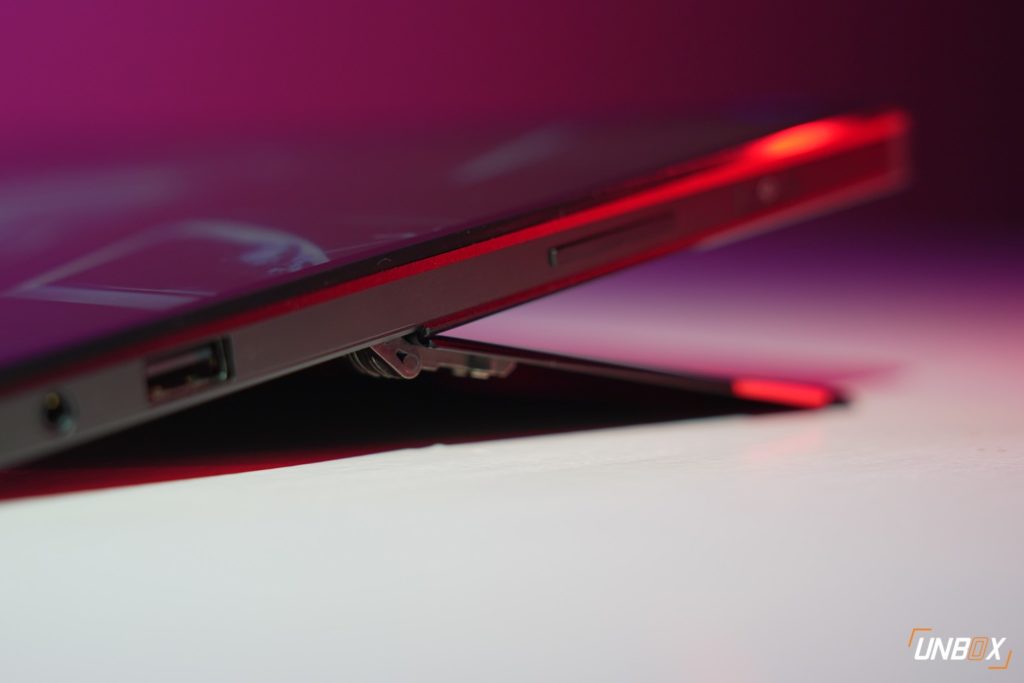 We're also getting a very robust 160-degree kickstand to help you find the best viewing angle while you hunker down for work or for when its game time.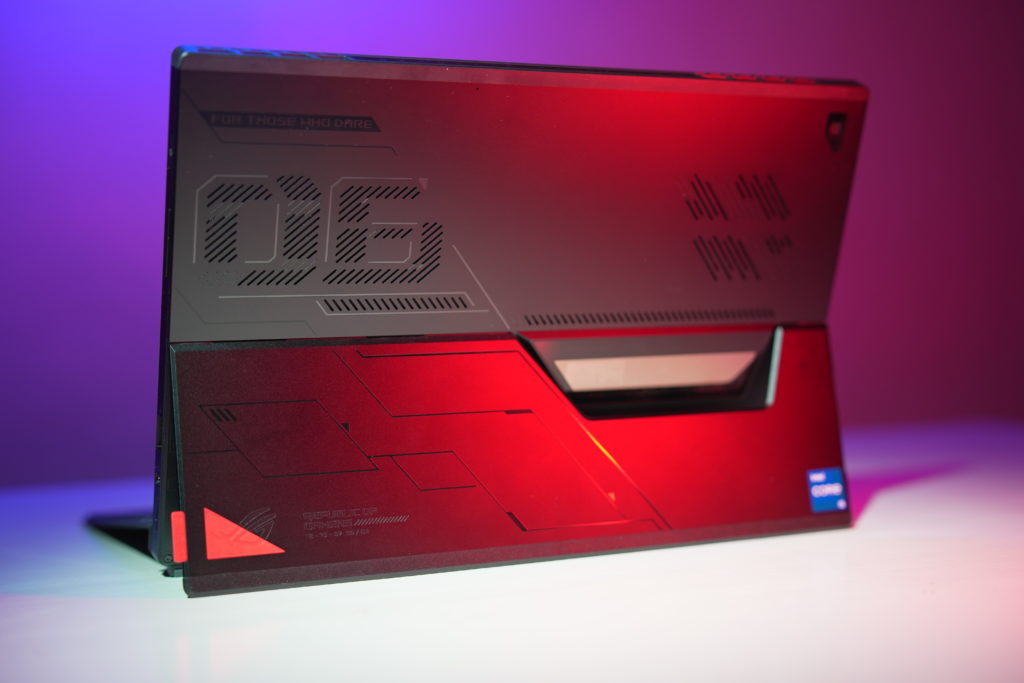 Extreme Portability
Portability is the name of the game when it comes to the Z13 and you are getting a lightweight package here, as it only weighs 1.1kgs plus its only 12mm thin. Don't worry about the charger either since the 100W brick that it comes with is only 300g and doesn't take up much room either.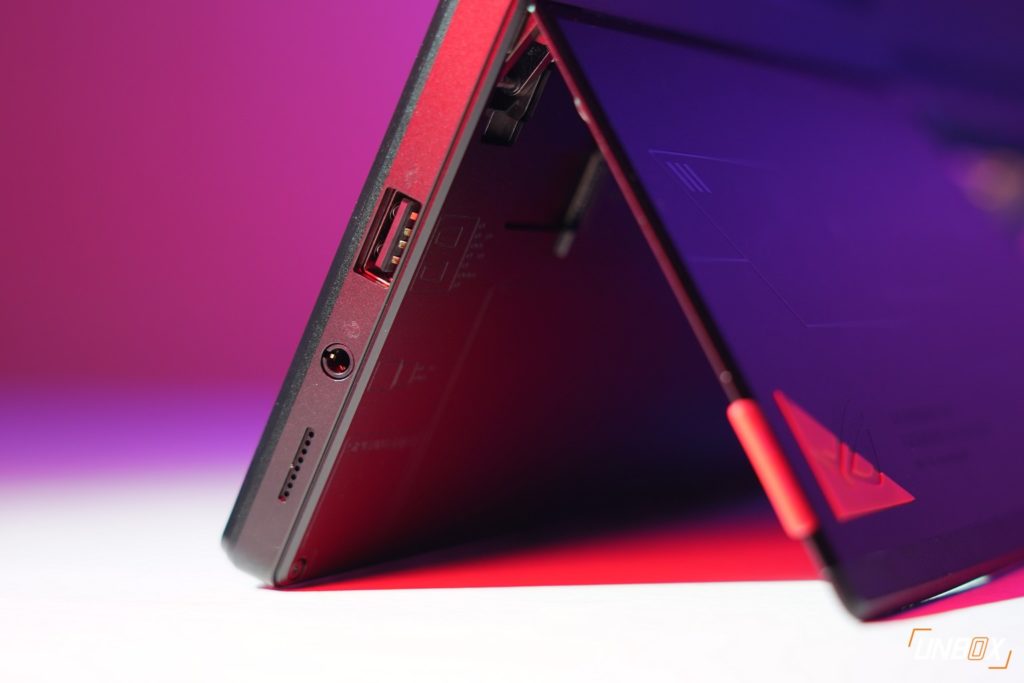 One thing you'll have to remember though, even if it is running a full-fledged version of Windows 11, this is still a tablet and you're not getting a ton of I/O. You have a USB-A port on the right, along with the combo audio jack, the volume rocker, and this is where you'll also find the power button that pulls double duty as a fingerprint scanner.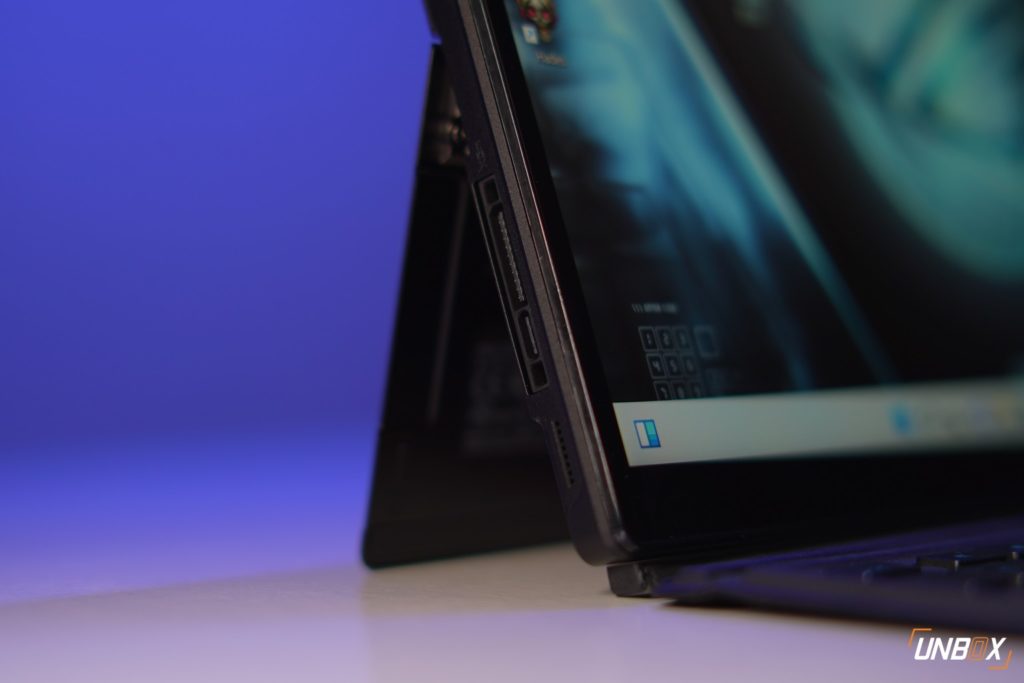 While on the left, you'll find the USB-C port that you'll use for charging most of the time and the XG Mobile Interface that we'll talk about in a bit.
Keyboard Folio Included
The folks over at the ROG team also included a detachable keyboard out of the box to help you get some work done in between all the gaming sessions too. As far keyboards of this type go, it's not too shabby given our first run with it but we can imagine true aficionados pairing the Z13 with compact mechanical keyboard setups as well. You do get a touch of RGB here too but it's not quite as in your face as ones you would sometimes find on their laptops.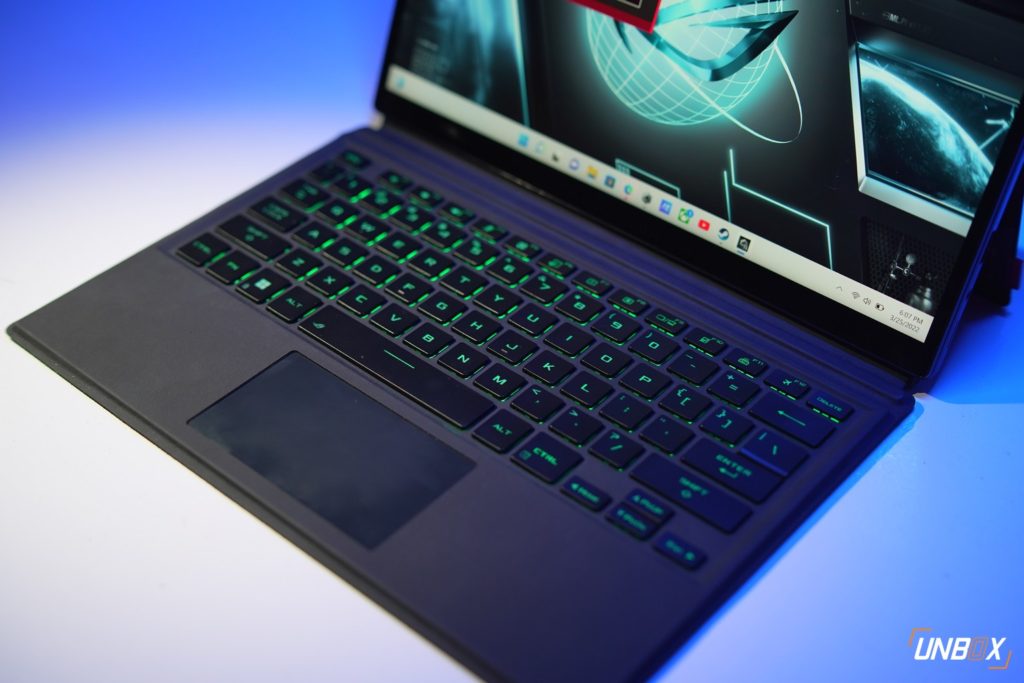 You're also getting a trackpad but, given the form factor, it is a little small. It was pretty accurate given the time we've spent with this tablet but you definitely want to use a mouse for more precise work.
Solid Display and Audio
One thing we appreciate with the Flow Z13 aside from what they've been able to cram into this form factor is the display that they used.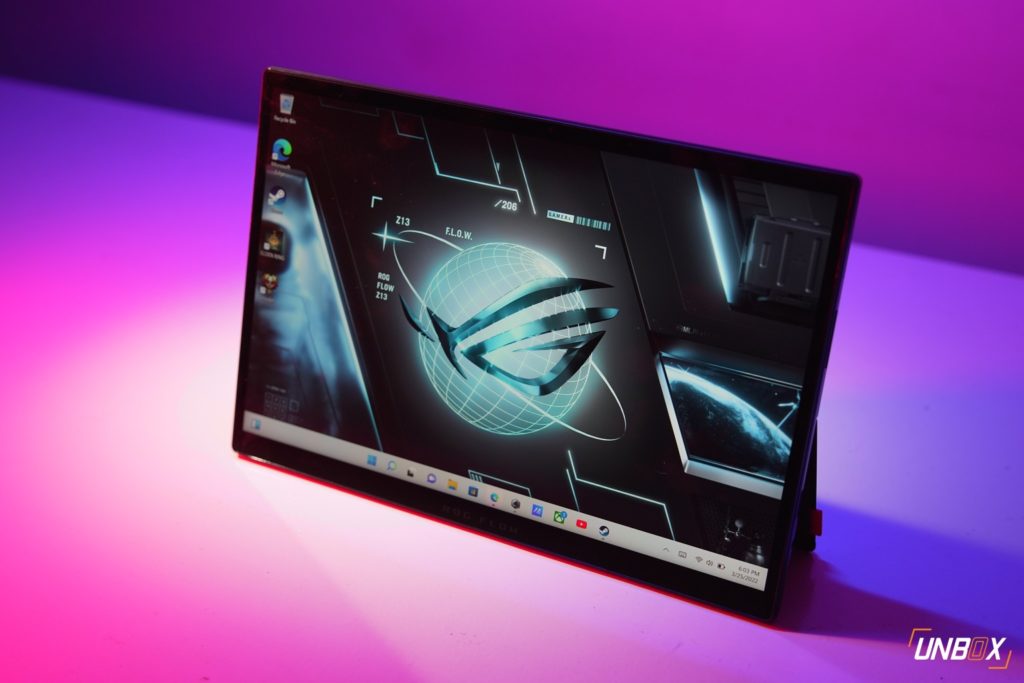 It's an IPS-Level display, which is fine since an OLED panel would have driven up the price even more. It measures 13.4-inches with WUXGA resolution or 1920×1200 pixels, which means that the aspect ratio is 19:10. You will be seeing black bars when watching videos on YouTube or playing games that don't support it but they aren't too distracting and we didn't really mind it all that much. It's also a touchscreen since the Z13 is a tablet after all.
It also has a refresh rate of 120Hz but we haven't really tried any of the competitive FPS games on Flow Z13 yet. We are concerned about the 30ms response time though.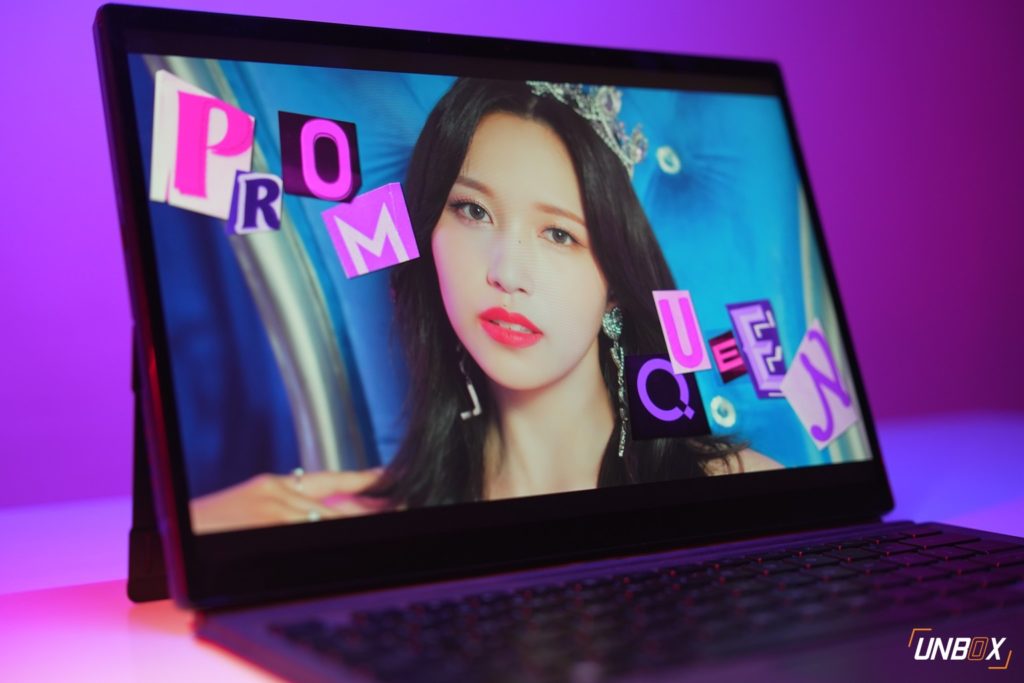 The display is also Pantone Validated and is listed to cover 100% of the sRGB color gamut too. We'll check to see how accurate that is in our full review but we do like what we're seeing so far and are curious about being to edit photos and videos on this device as well.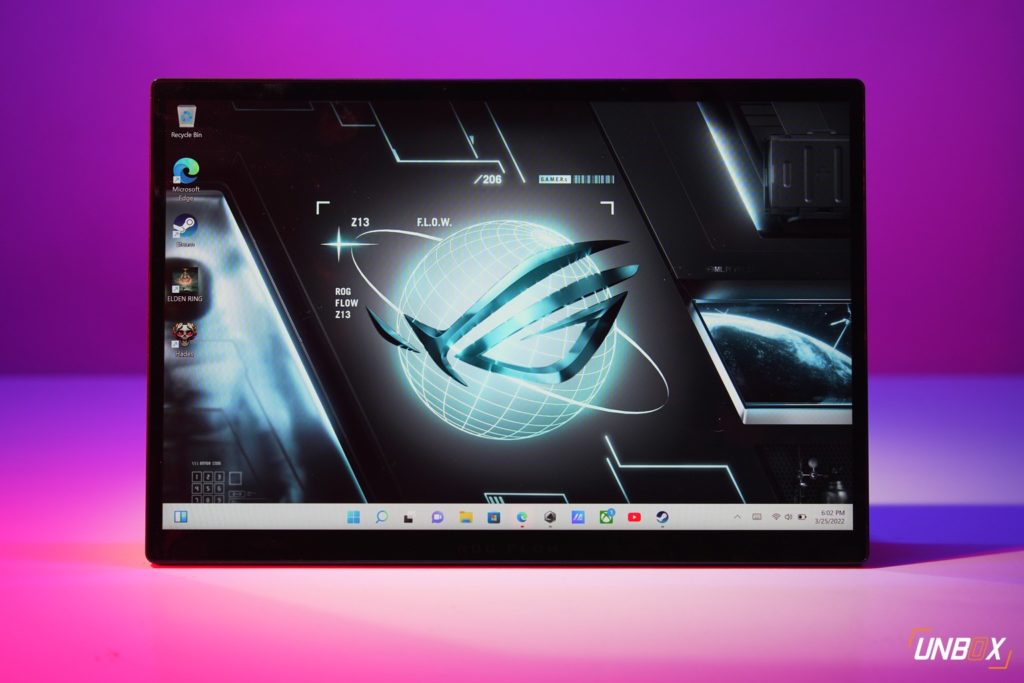 The ROG Flow Z13 also has a 2-speaker setup that supports Doly Atmos and is Hi-Res certified. We were honestly surprised by these speakers but we'll have to test them out on a wider range of music and, of course, games. For now, it does get a thumbs up.
Can It Play Triple-A Games?
We think this is the biggest question that everyone has when it comes to Flow Z13 and the short answer is, yes. Yes, it can. But that yes, does come with many caveats.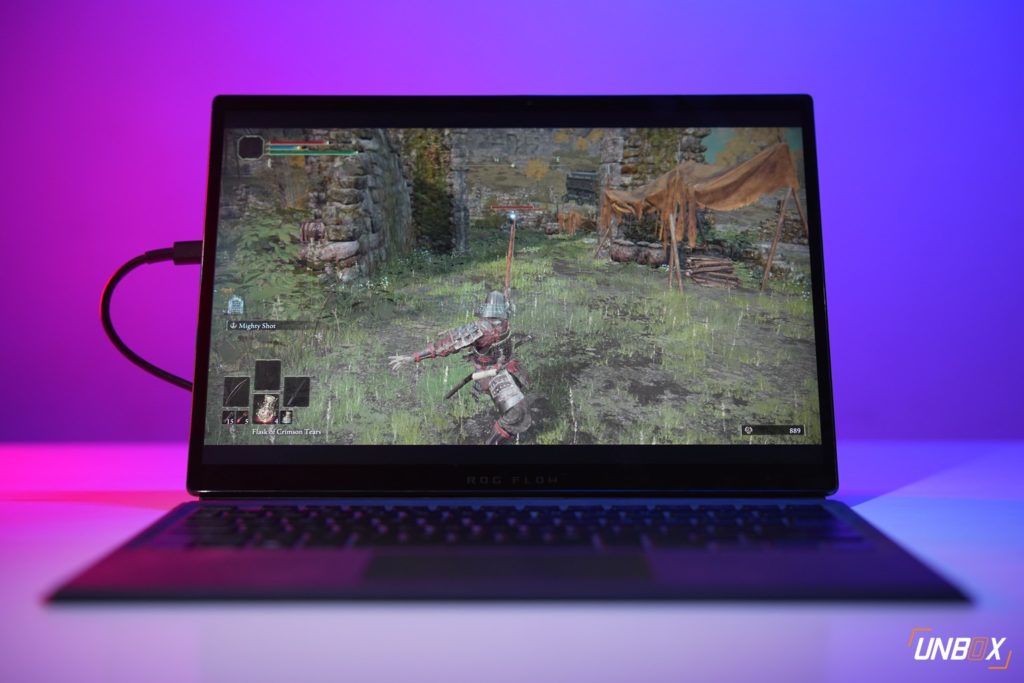 The unit that we were lent by Asus Philippines is the base model of the ROG Flow Z13. This has a 12th-Gen Intel Core i5-12500H Processor, 16GB of LPDDR5 RAM, a 512GB PCIe NvME SSD 4.0, and Iris Xe Graphics.
We fired up a few indie games in our backlog and those ran really well even if you didn't have the tablet plugged in but we were curious to see if it could run Elden Ring since we have been on a quest to become the Elden Lord. We set graphics to the low preset, kept the resolution to the native 1920×1200, and surprisingly it ran better than expected.
By that we mean, it ran at around the mid-20s for FPS with the occasional stutters that you experience in this title when things load for the first time. We are still pretty early into the game and don't think you can trust this configuration for boss battles but it was still a surprise that we were able to farm a little bit.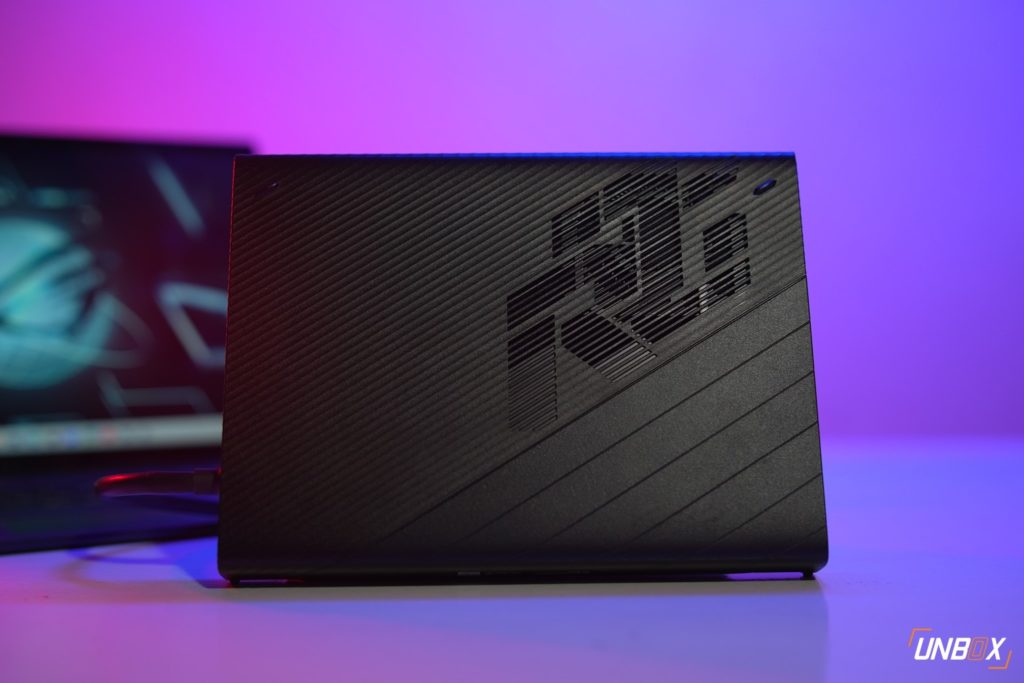 You can get the version of the Z13 with a bit more muscle with the Intel Core i7-12700H and an NVIDIA RTX 3050 but that does come with a higher price tag.
The beauty of the ROG Flow series though is being able to hook up the XG Mobile Station and the one they sent over for us to play with has an RTX 3080 on board.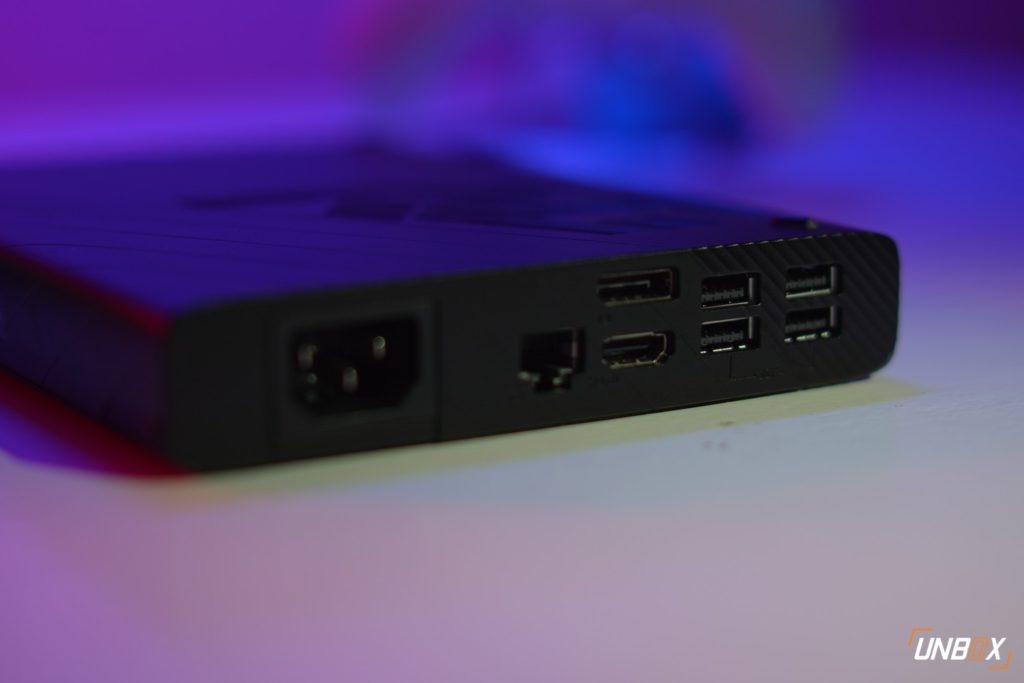 This also gives you more I/O for all your gamer gear or productivity tools. The drawback is that you will also be challenged to manage the space it'll take up since — the way it is right now — it does make for a pretty clunky setup.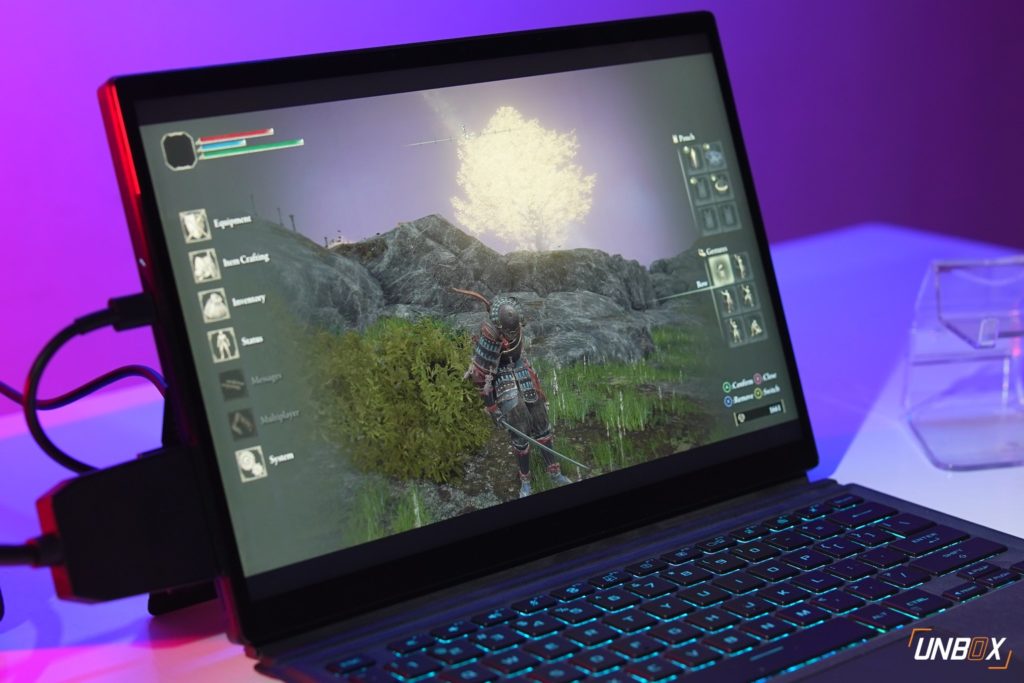 The good news here though is that — as you can imagine — we got a huge power upgrade when we hooked it up to Z13. Jumping back into Elden Ring, we were able to bump the graphics to the highest setting and have it run at a pretty stable FPS in the high 50s. We can't wait to try even more games to see what this entire setup can do and maybe throw in some video editing for those wedding videographers who might be looking for a relatively compact setup.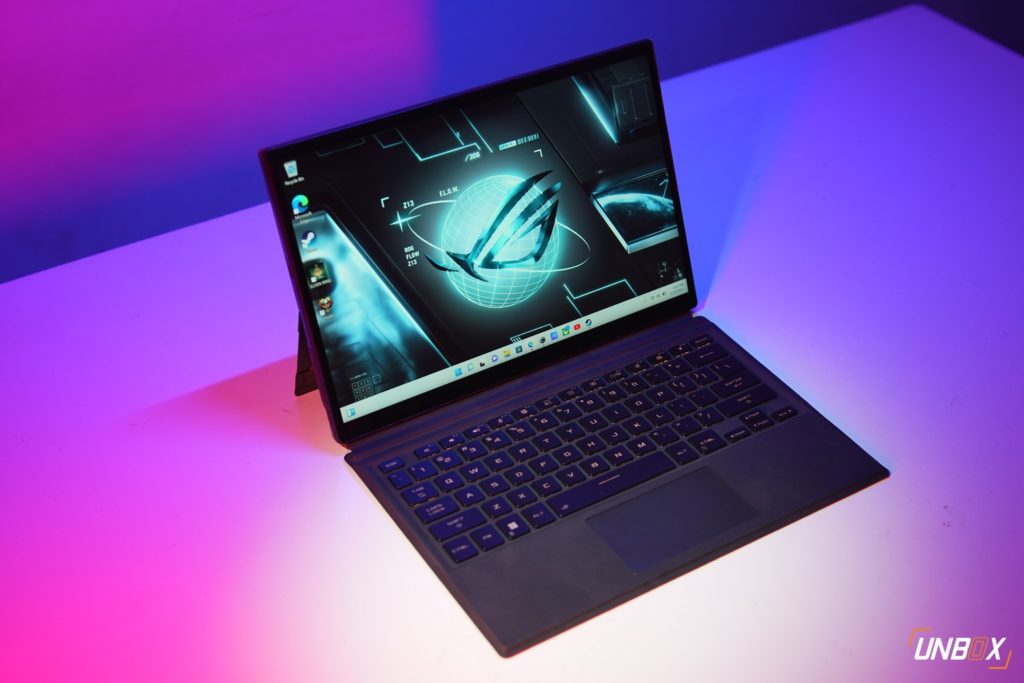 The Asus ROG Flow Z13 has a 56Whrs battery that the company says has up to 12 hours of Battery Life. We still have some testing to do but we think that you're going to want to keep that charging brick in your bag.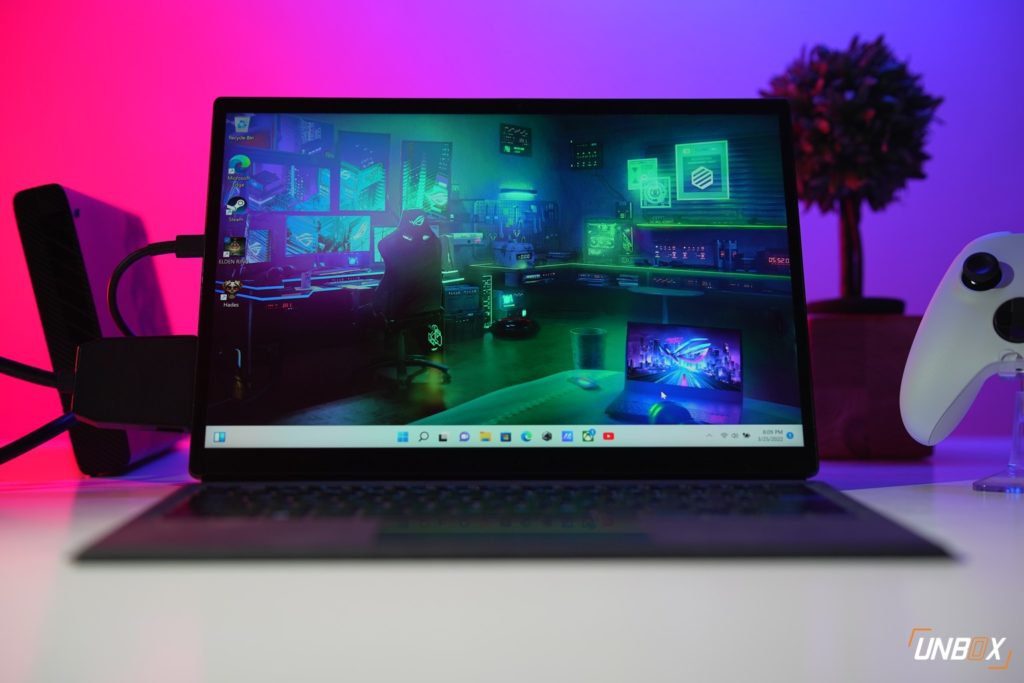 Wrap Up and Initial Conclusions
The Asus ROG Flow Z13 is not going to be for everyone and we think they know that. This tablet is going to be for the people who are going to be willing to pay to get a front-row seat to the innovation of the Republic of Gamers team. You can get a higher specced gaming laptop with the price that they're selling this tablet for but — as the tagline on the back of this device says — this is going to be "For Those Who Dare". It is pretty exciting to see where they're going to take this though and what the mad scientists in their R&D team have cooking for us next.
Asus ROG Flow Z13 Price Philippines
The base model of the Asus Flow Z13 that's equipped with an i5 processor is priced at Php 84,995. The higher specced version with an Intel Core i7-12700H and an NVIDIA RTX 3050 is priced at Php 99,995. Unfortunately, we have no word if we're getting the even more powerful i9 variant of this tablet here in the Philippines.
If you want to kit it out and get the XG Mobile Station, the version with an AMD Radeon RX 6850M XT is priced at Php 69,995. We are still currently waiting for the official price of the XG Mobile Station with an NVIDIA RTX 3080 onboard.
You can check out all the releases of Asus and the Republic of Gamers here.