HONOR 90 Lite Review verdict: The HONOR 90 Lite tries to capture the same magic as the OG HONOR 90 in the Philippines, but it unfortunately fails to do so. Annoyances like the less-than-sturdy plastic body, so-so processor performance, and pressure from aggressively priced competitors weaken the value that the HONOR 90 Lite tries to sell you.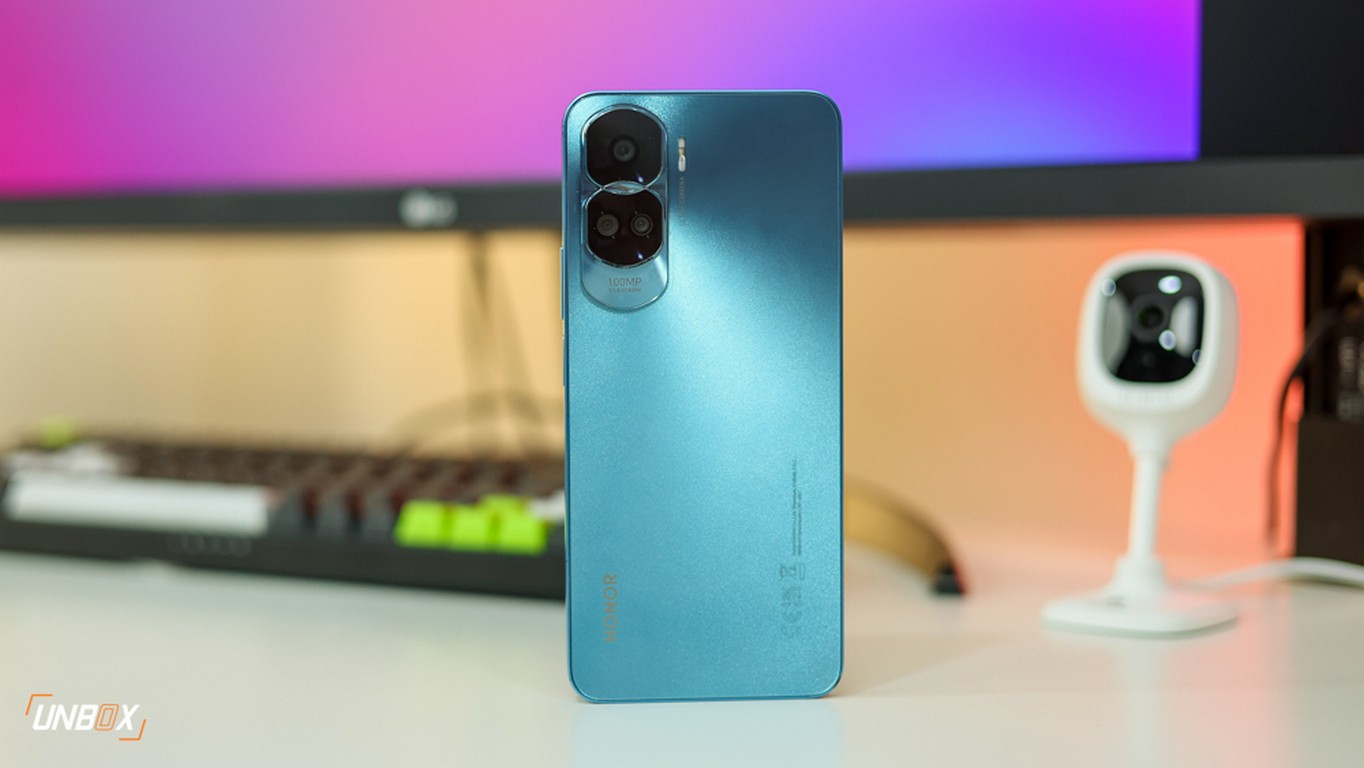 Pros
Nice-looking finish
100MP camera at a budget
Lots of storage for the price
5G capability
Cons
Generic design
Relatively fragile plastic body
Only one useful camera
HONOR's rapidly filling out holes in their lineup with a bunch of new devices this week. Specifically, they're making sure that they also have the budget lineup covered, which is why they're launching the HONOR X6a, X5 Plus, and 90 Lite this week. Today we'll be concentrating more on the HONOR 90 Lite, a phone that the company hopes will sell as well as its vanilla brethren.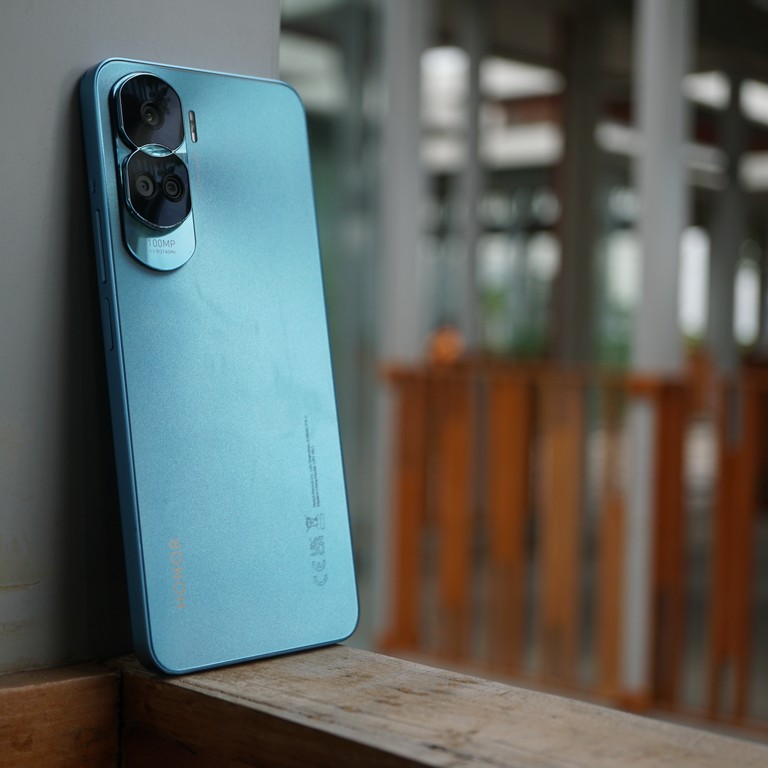 HONOR 90 Lite Review Philippines: Design
HONOR isn't about to win awards with the 90 Lite, as it uses a slightly more generic-looking design than its non-Lite brother. We're talking flat back, rounded corners, and aesthetic that's more fit for an iPhone than Android.
HONOR tries to break the monotony up with a new take on the used-and-abused twin-reflex camera module which looks quite nice, all things considered. The back of the phone also uses an eye-catching cyan finish, adding a bit of visual flair to an otherwise boring-looking back.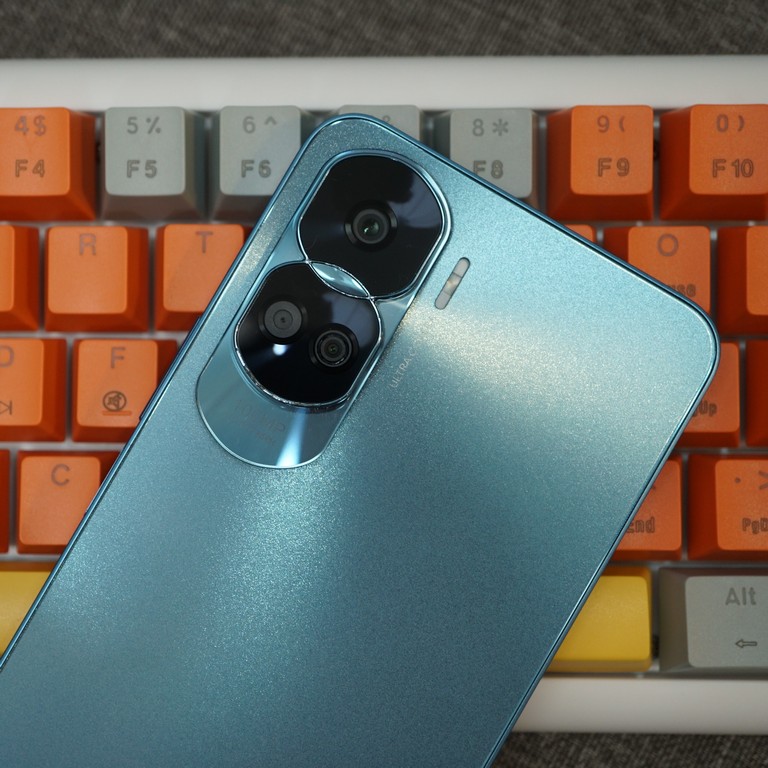 To keep costs down HONOR primarily used plastic in the construction of the phone. While that's usually an OK choice, the way that HONOR designed the camera module makes the material unsuitable for moderate use. Specifically, the area near the bottom of the camera module already has parts where the cyan paint has worn off, and that's with typical use. The phone also has a few places where the paint has flaked off during the review period, so take note of that if you want to keep your phone pristine. To put it simply, this phone should spend its entire life in the included silicone case as soon as you take it out of the box.
Going around the phone you'll see the power and volume buttons, with the power button pulling double duty as a fingerprint scanner. There's a USB-C port on the bottom as well, along with a single downward-firing speaker.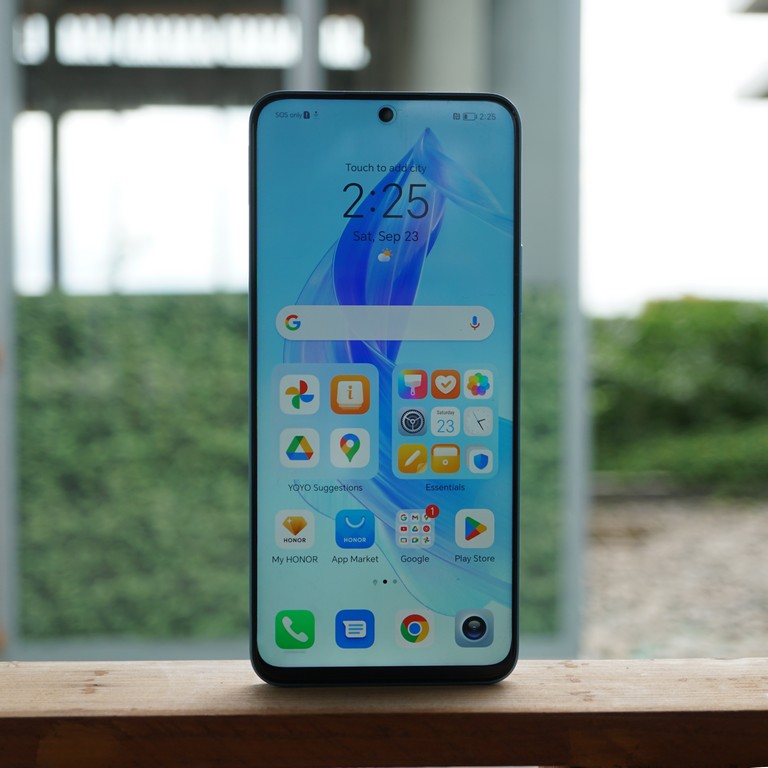 HONOR 90 Lite Review Philippines: Display
As we mentioned earlier, HONOR had to skimp out on a few things to get the price of the phone to where it is currently. Unfortunately, that means the HONOR 90 Lite has a flat, IPS panel on the front instead of a curved AMOLED panel on its more expensive brother.
Specs-wise the HONOR 90 has a 6.7-inch screen with a Full HD+ resolution, along with a 90Hz refresh rate. Because IPS LCD screens don't usually have integrated fingerprint scanners on the front, the HONOR 90 makes do with a side-mounted fingerprint scanner instead.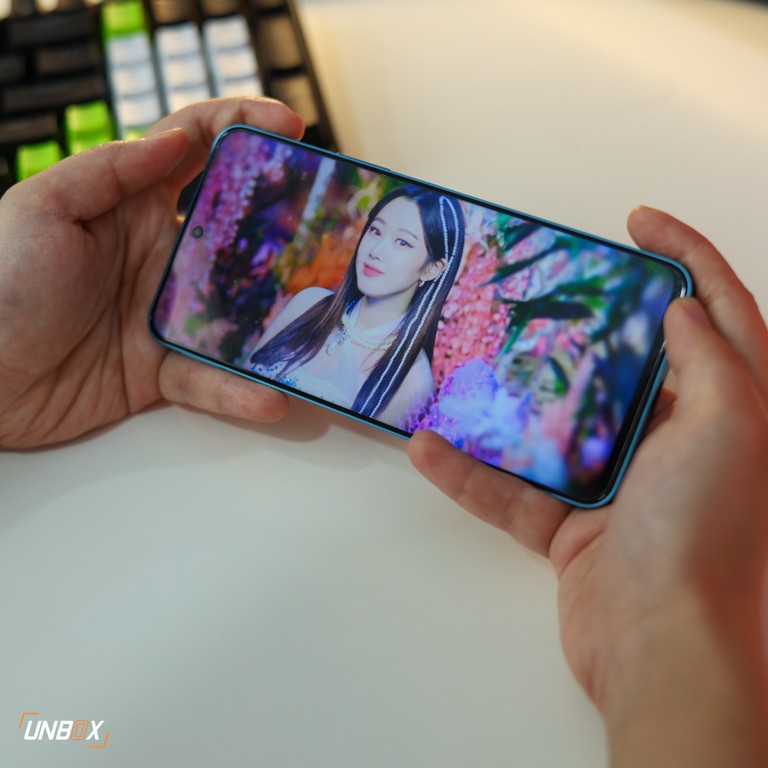 Display quality is relatively good, with OK color pop and saturation, the HONOR 90 Lite does have a little trouble when you're viewing content outdoors in the bright sun.
We'd have appreciated it if HONOR went for a brighter and nicer-looking AMOLED display here, especially since there are a bunch of phones in the same price range that have AMOLED panels already installed.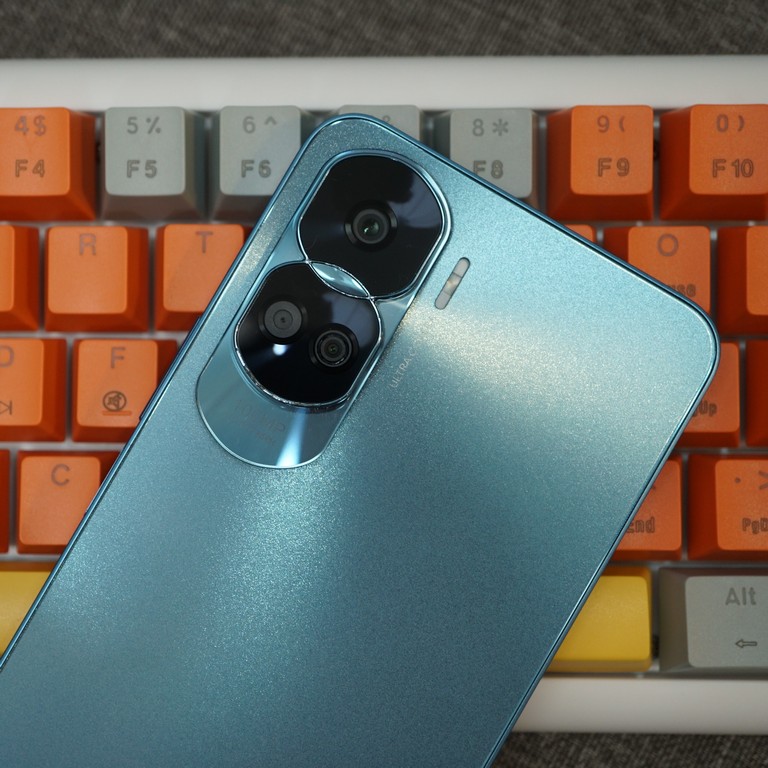 HONOR 90 Lite Review Philippines: Camera
Despite having two distinct sections in its camera module, only one camera matters for the HONOR 90 Lite. That's the 100-megapixel main shooter that has a f/1.9 aperture as well as PDAF. There's also a 5-megapixel ultra-wide camera with an f/2.2 aperture as well as a 2-megapixel macro camera with a slightly darker f/2.4 aperture, but honestly, both of those snappers aren't all that good to begin with.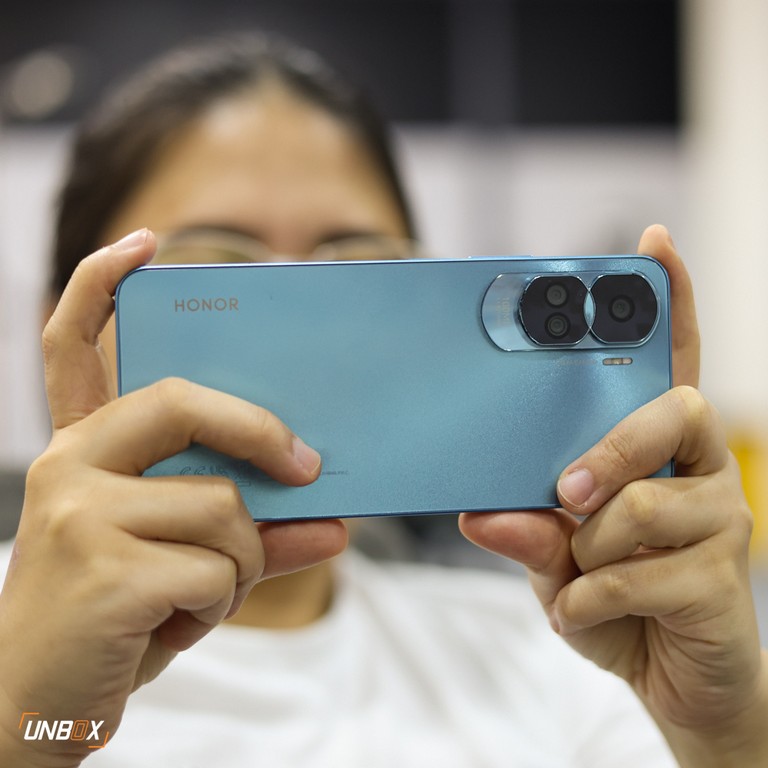 The camera takes good shots in brightly lit scenes, with images defaulting to 25MP resolution thanks to pixel binning. There's plenty of detail here which is kind of expected when you're shooting in the daytime.
Low-light performance is a little iffier, and the lack of OIS here really letting the phone down. You can get decent photos in low light, but it takes quite a bit of effort as well as something to brace the phone on.
HONOR sacrificed quite a bit to stuff a 100-megapixel camera in the HONOR 90 Lite while still retaining its budget price, so it's a little baffling why they didn't add OIS, or a higher resolution wide-angle cam to lean into the whole "great snaps at a budget" marketing promise the phone tries to convey.
There's also a 16-megapixel selfie camera here that takes decent selfies, but the same caveat we gave about the main camera applies here.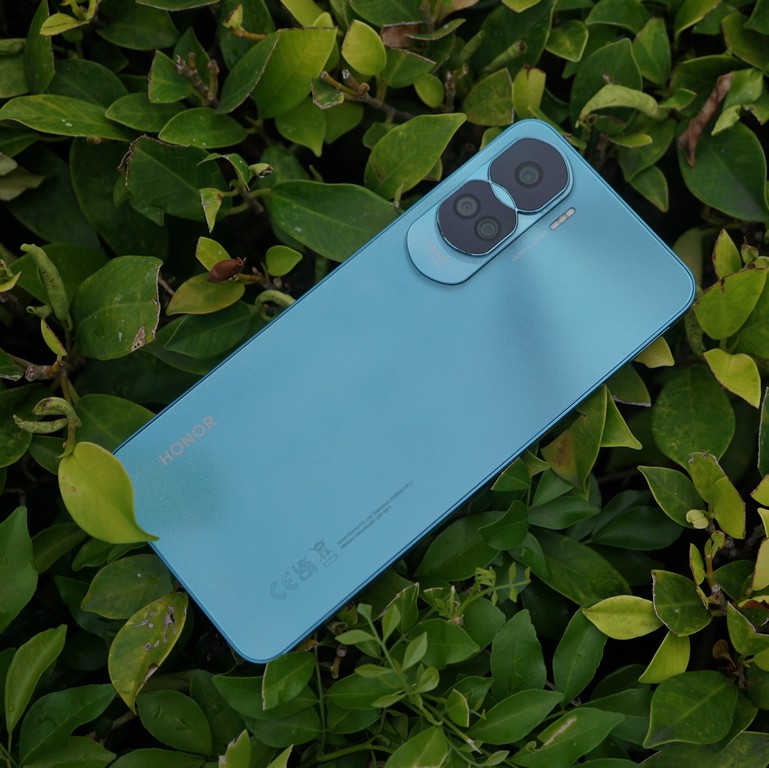 HONOR 90 Lite Review Philippines: Hardware and Software
The HONOR 90 Lite comes a with MediaTek Dimensity 6020 processor, along with a 8GB of RAM and 256GB of storage. The generous storage space allows users to cram as much stuff as they can into the phone and eliminates the need for a microSD card for most people.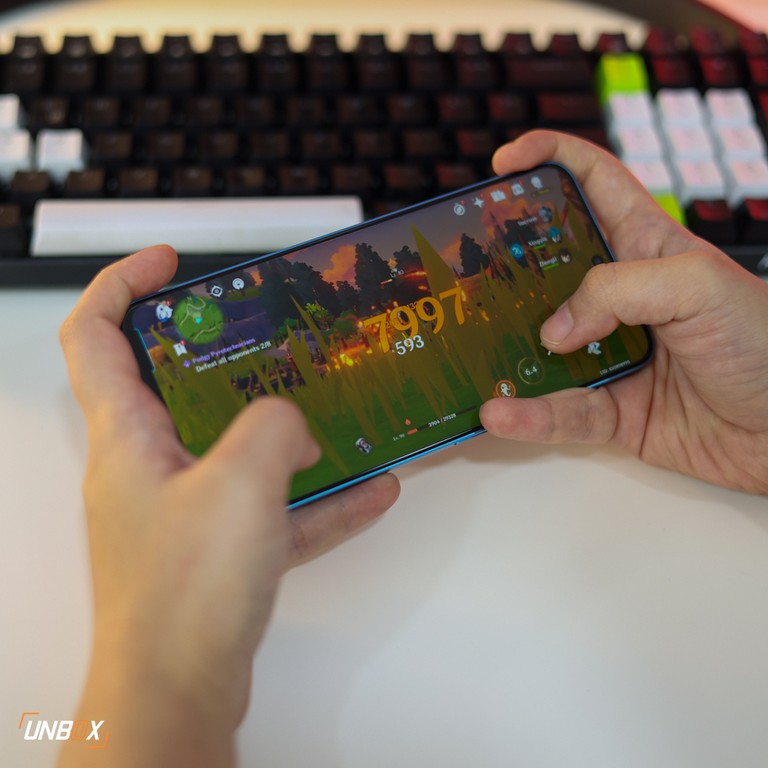 MediaTek's 6020 processor is made with a 7nm process and is 5G enabled.
As it stands using the HONOR 90 Lite for day-to-day tasks feels good, and the 7nm chip didn't have problems with normal apps like Facebook, YouTube, and the like. It can handle mobile gaming though you're limited to lightweight games like Mobile Legends, since games like Genshin Impact tend to lag out the GPU especially if you're playing on anything higher than low graphic settings. This thing isn't a gaming phone.
Moving on to the battery, you're getting a 4500mAh cell which scored 13 hours and 24 minutes on our PCMark battery benchmark test. Realistically that's around a day's worth of battery on a single charge with moderate use. The phone also has fast charging, though it's only 22.5W, so it's bottom of the pile as far as charging speeds go.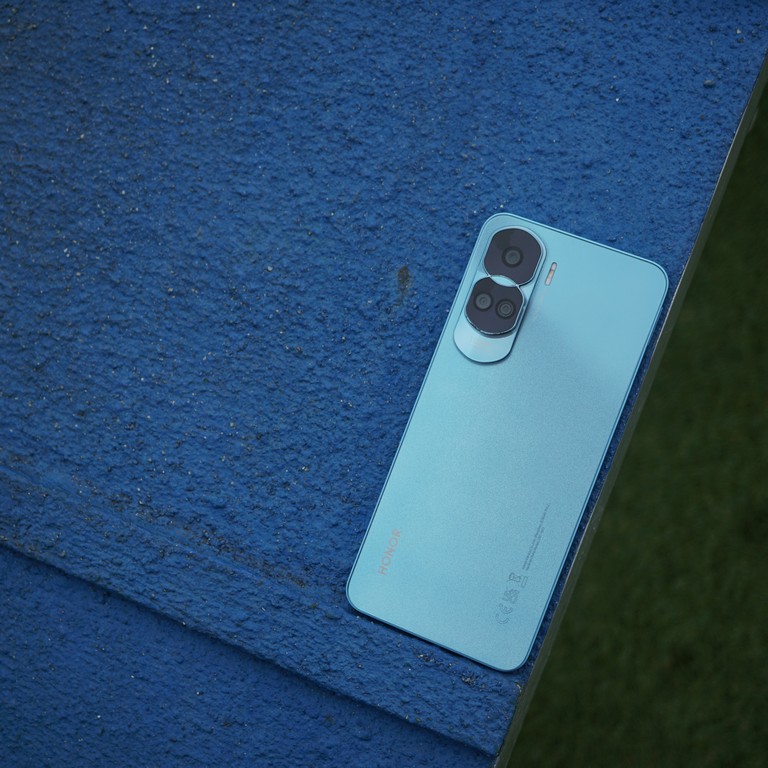 HONOR 90 Lite Review Philippines: Wrap-up and Verdict
The HONOR 90 Lite tries to differentiate itself from the crowd by focusing its attention on the 100-megapixel camera to the detriment of the rest of the phone. And while on paper the 100-megapixel shooter is impressive for its price point, the lack of OIS and middling low-light performance hurt the "budget, high-resolution camera" messaging that they're trying to convey.
Especially when you consider the competitors in the price range of the HONOR 90 Lite have cameras that approach the HONOR 90 Lite's performance. The CAMON 20 Pro 5G looks phenomenal and has a better chipset and AMOLED display. Sure it's not a 100-megapixel snapper, but its camera has a 64-megapixel sensor plus OIS which ultimately helps it take better snaps.
The long and short of it is if you're looking at the HONOR 90 Lite because the HONOR 90 isn't in stock, just wait for the latter to come back to the shelves instead of going for the former.
HONOR 90 Lite Price Philippines
The HONOR 90 Lite is priced at Php 12,990 in the Philippines.