Verdict: Despite all the challenges that Huawei has faced in this challenging year, the company still consistently churn out flagships that have great hardware all-around. The Huawei Mate 40 Pro is one of the best flagships out there in terms of hardware, despite its Google-less existence.
Pros
Excellent camera performance
Fantastic performance
Great battery life for a flagship
Great hardware all-around
Cons
Just when I thought Huawei couldn't make a better smartphone than the P40 Pro, they turn it up another notch with their new Mate 40 Pro. And unlike their offerings in the previous years, Huawei's new flagship isn't just an imaging monster – it's also a fantastic all-around flagship that has all the fancy tech you'd ever need. While it still suffers from a Google-less existence (at least until next year), workarounds and its solid hardware more than make up for those failings.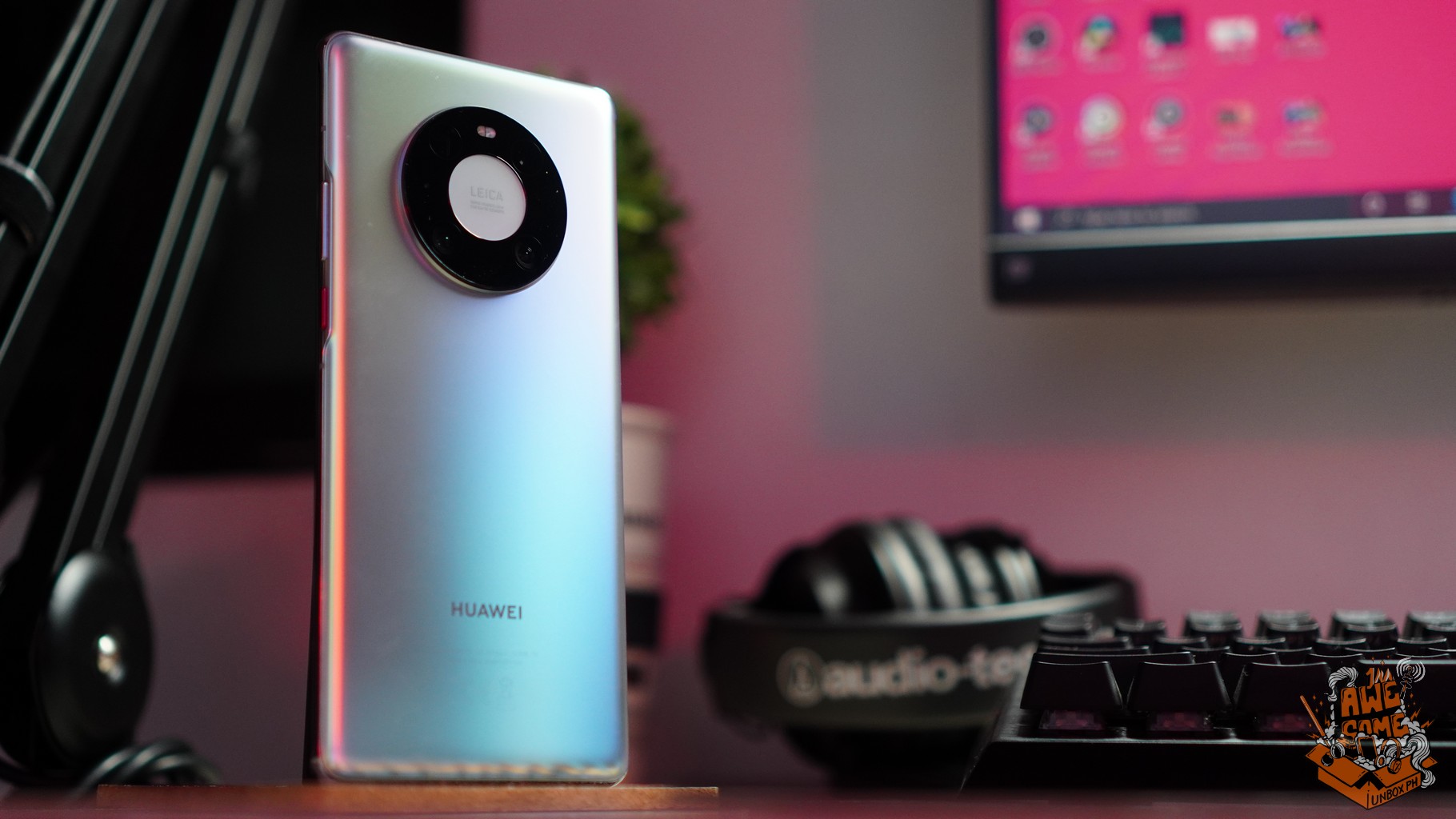 Design
Like it or not many flagship phones are starting to resemble one another thanks to established design trends that most of them follow at the beginning of the year. 2020 has been the year of the square camera module, and it's refreshing to see at least one company break away from that mold.
Huawei's take on the Mate 40 Pro's triple camera module is certainly unique and sets the phone apart visually from the rest of the devices in its price slot. Adding to that visual identity is the unique colorways that still manages to surprise us in both quality and uniqueness, as was the case with the Mystic Silver variant that was loaned to us for this review. Despite the name, there's plenty of color variance with the phone's back depending on the amount and quality of the ambient light.
The rest of the rear is very clean, which adds to the overall premium aesthetic of the phone. Huawei's flagships have always felt incredibly well made and premium, and the Mate 40 Pro doesn't deviate from this norm.
The power and volume rocker is located on the right side. The speaker grille is on the bottom, along with the USB Type-C connector and the SIM tray. There's an IR blaster on the top of the phone as well to help you control appliances like refs, TVs, and the like.
There's still no 3.5mm jack here so you'll still either need to stick with your TWS buds or similar wireless solution or live with a Type-C adapter for wired cans.
The phone also has IP68 water and dust resistance, so it'll stand up to getting dunked in water (accidental or otherwise) without any issues.
Display
The Huawei Mate 40 Pro uses a 6.76-inch Full HD+ flex OLED panel that curves on the side with a resolution of 2,772 x 1,344. Like most modern displays nowadays the panel has a faster than 60Hz refresh rate here, but it only tops out at 90Hz instead of 120Hz, the preferred refresh rate of other flagships nowadays. The panel also 240Hz touch-response rate as well.
There's a pill-shaped camera cutout on the upper left side of the panel that contains the 13-megapixel selfie camera with an f/2.4 aperture, as well as a ToF sensor for depth detection.
The use of a 90Hz panel VS a 120Hz one is odd, especially since the latter is the preferred refresh rate for most flagships nowadays. That being said, you're likely not going to notice the zippiness of a 120Hz VS a 90Hz one unless you have two phones that use either side-by-side.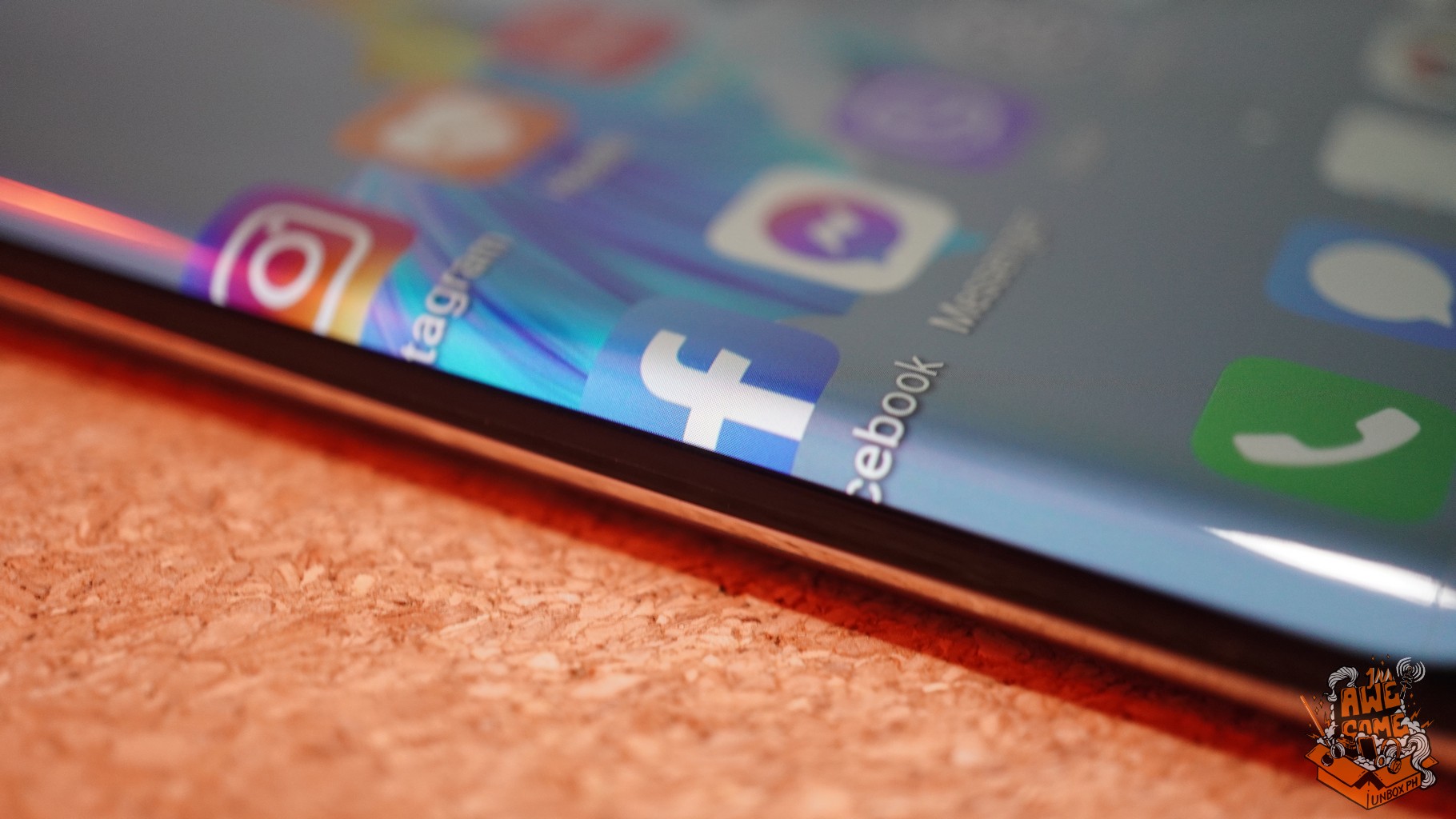 As for the display quality itself – it's pretty great. The panel is very bright, the colors are vibrant, blacks are deep, etc. You get the picture – the display is one of the best we've ever seen on a smartphone before.
One point of contention for some people will be the pill-shaped cutout on the front that houses the two selfie cameras. They look a little out of place especially with the good-looking panel that Huawei has put in the Huawei Mate 40 Pro, though that's a fairly minor gripe here. Just like most modern flagships, the display has a built-in fingerprint sensor embedded in it which allows you quickly get into the phone without having to mess with patterns or PINs.
Huawei Mate 40 Pro Camera Review
More cameras don't always mean better photos, and the Mate 40 Pro is the perfect example of that. Unlike most flagships today, the Mate 40 Pro only has three snappers on the rear: a 50-megapixel RYYB sensor paired with an f/1.9 aperture lens and OIS, a 20-megapixel ultra-wide camera with an f/1.8 aperture lens, and a 12-megapixel 5x optical periscope lens with an f/3.4 aperture and OIS.
There are no mono or macro lens here, and honestly, the phone doesn't suffer their absence, which perfectly illustrates the usefulness of these cameras on most phones that have them.
As you'd expect from a flagship phone made by Huawei, the images produced by the Mate 40 Pro are simply top-notch. There's plenty of sharp detail in brightly-lit photos, and there's plenty of contrast, saturation, and dynamic range on display.
Low-light isn't a problem with this phone either, as it easily handles limited light easily without visual artifacts. Huawei's the leader for smartphone low-light shooting, and it shows in the results of the camera.
Performance, software, and battery
Huawei's Mate series has always used the company's top-of-the-line Kirin processor, and that's still the same story here. In the Mate 40 Pro's case, it's the Kirin 9000 chipset. The Kirin 9000 is the world's first SoC that's built on a 5nm process that has a built-in 5G modem, which means better power efficiency and longer battery life overall.
We can't get a clear picture of how the Kirin 9000 stacks up to its competitors since our review unit refused to run several synthetic benchmarks we used so we can't really give you comparative performance numbers VS other flagships. The phone does feel incredibly zippy though, and it had no problems at all running modern Android games with settings set on high.
The phone still runs Android 10 out of the box and sports EMUI 11. EMUI 11 brings a couple of useful features including Always-On display options, as well as floating windows for multitasking.
The Huawei Mate 40 Pro also has air gestures that allow you to access and control your phone without having to touch it, useful for when you're busy with other things but have to take a quick look at your phone.
Then there's Eyes-on display, which follows the owner's eyes when it can and displays necessary information on the panel when it detects you looking at it.
Unfortunately, Huawei is still saddled by the Google ban enacted by the US gov't, which means you're still not getting Google Play on the device any time soon. The alternative here is to use Huawei's own AppGallery solution powered by Huawei Mobile Services as an alternative, which has been making great headway in providing apps in Google Play's stead. There's also Petal Search Widget that allows users to search for apps that can't be found in AppGallery as well.
The Mate 40 Pro has a 4400mAh battery, which is more than enough for excellent, all-day performance. Our battery drain test managed to drop it to 17% after 13 hours and 30 minutes, which is good, considering the battery is 100mAh less compared to its predecessor.
Huawei also made sure that the Mate 40 Pro charged incredibly quickly, and while we expected the phone to come with incredibly fast charging (66W wired charging through SuperCharge) we did not expect it to have 50W wireless charging speeds via SuperCharge. That's faster than some wired solutions used by its competitors, though the caveat here is that you'll have to use Huawei's own wireless charging solution to enjoy those wireless speeds.
Wrap-up and conclusions
While there's a dramatic change in the tech scene every year, one constant has been Huawei's domination of in mobile photography. The Mate 40 Pro is simply the best phone you can buy today if you care about taking the best photos possible with a smartphone.
The phone isn't a one-trick pony either. It's one of the prettier flagship phones we've seen so far and has excellent performance and battery life that's hard to beat.
There's no getting around the Google ban obviously, but Huawei has been making major strides in that regard thanks to their efforts in beefing up AppGallery and by utilizing the Petal Search Widget.
While there's no official pricing for the Mate 40 Pro yet, expect it to retail for roughly the same price as the Mate 30 Pro which originally debuted with a price of Php 50,990.