---
A new contender has arrived
While Huawei is known for making smartphones, the Chinese company also has a fair bit of experience making notebooks as well. Their MateBook 13 was a solid offering at the price point it played at and is still enjoying solid use with me as my daily driver.
Huawei is now expanding their notebook portfolio in the Philippines to include the mid and entry-level market with its new AMD Ryzen-powered MateBook D. This 15-inch notebook is relatively affordable considering the hardware inside of it and should serve the needs of people looking for a powerful but affordable notebook.
Safe, conventional design
There's no getting around the fact that the MateBook D looks quite a lot like an Apple MacBook. From the color of the chassis housing to the keyboard and the monolithic design of the lid, the MateBook D bears a LOT of resemblance to Apple's offering.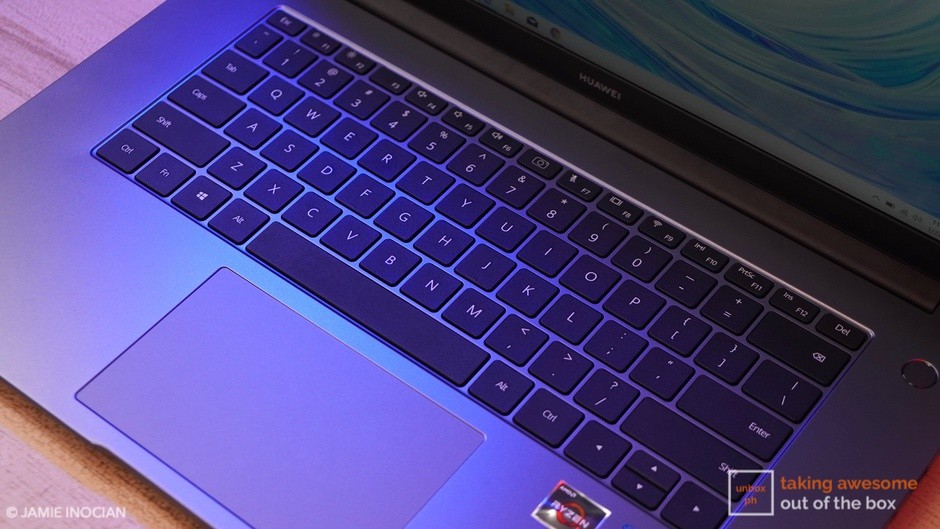 That's not a bad thing though – the contemporary design means the MateBook D is going to blend in college campuses and office spaces without drawing attention to itself, which is kind of what you want in a workhorse like this.
The fit and finish of the notebook feel good, and there's no major creaks or flexing that denotes a poorly-made product anywhere.
The chassis is made from aluminum, which isn't something you wouldn't expect from a notebook with its price tag. It certainly beats the plastic-bodied notebooks that the MateBook D will come up against in its price point.
Tiny bezels, hidden camera
The MateBook D 15 has a 15.6-inch IPS full HD display with really tiny bezels all around.
This gives the illusion of a bigger display than what you'd typically expect from a notebook of its size.
Huawei also added a couple of nice gimmicks to the 15-inch notebook that you'd typically see on more expensive notebooks too: the power button has an integrated fingerprint scanner for better security, and a hidden webcam situated right between the F6 and F7 button on the chassis.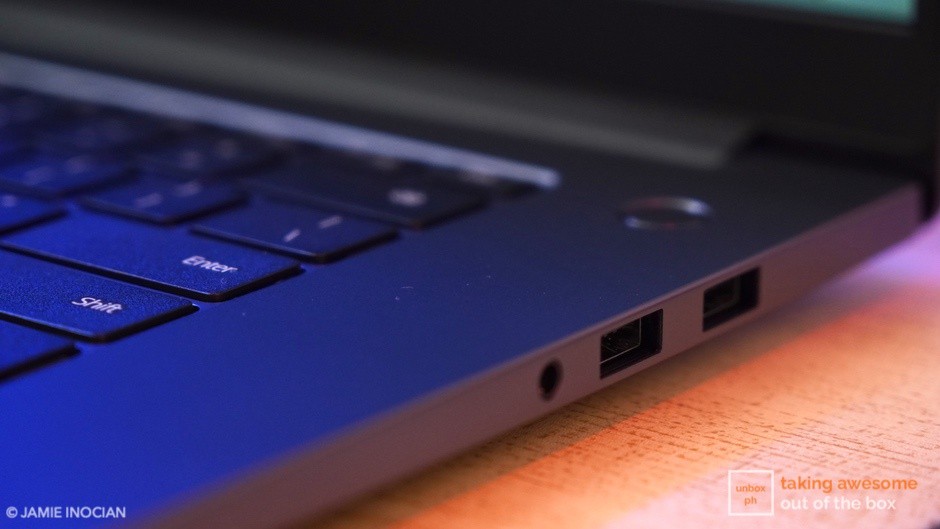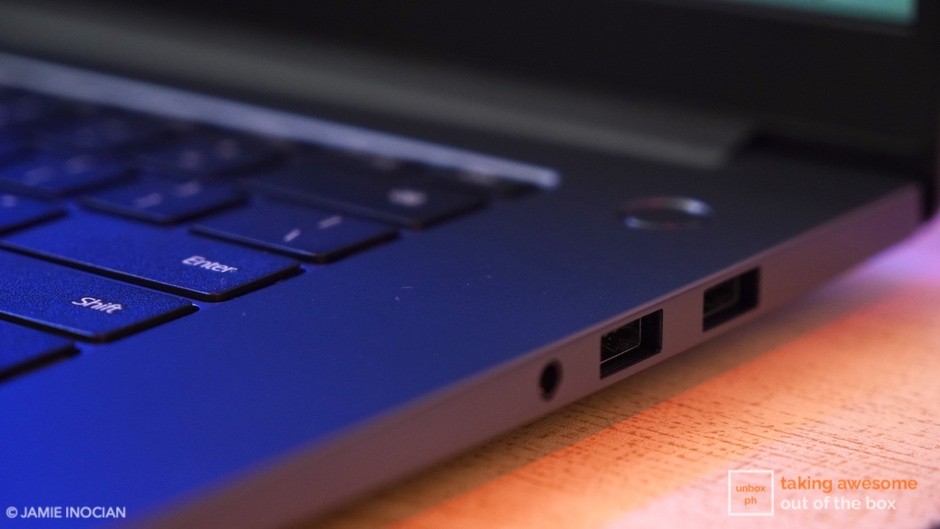 The notebook charges via USB Type C using 65W charger, which means it can also take power that way via a power bank if it's rated for that output.
The keyboard feels good to type on despite the limited travel. The trackpad is OK, but you'll probably want to switch to a Bluetooth or wired mouse for this since there are 3 USB 3.1 ports around the chassis for wired connections, along with an HDMI port and the aforementioned Type-C port.
AMD power
AMD's is making a strong showing at the beginning of the year, powering quite a bit of new notebooks with their new CPUs for mobile devices. The AMD Ryzen 5 3500U on the MateBook D isn't part of the new batch of CPUs that the company released recently, but this four-core, eight-thread processor running at 2.2GHz to 3.8GHz is good enough for most people. The processor also has a built-in GPU via way of Vega 8 graphics, but that's more to speed up tasks like video and photo editing rather than for gaming.
Hardware configurations vary, but the typical config you'll see is 8GB of DDR 2400MHz RAM and a 256GB SSD/1TB HDD combo.
The hardware isn't that beefy, but then again the MateBook D isn't meant for heavy graphical tasks – it's a notebook for people who need to get work done.
Huawei is pricing the MateBook D at just Php 37,990, which is a pretty reasonable price for what you're getting.
Comments (1)