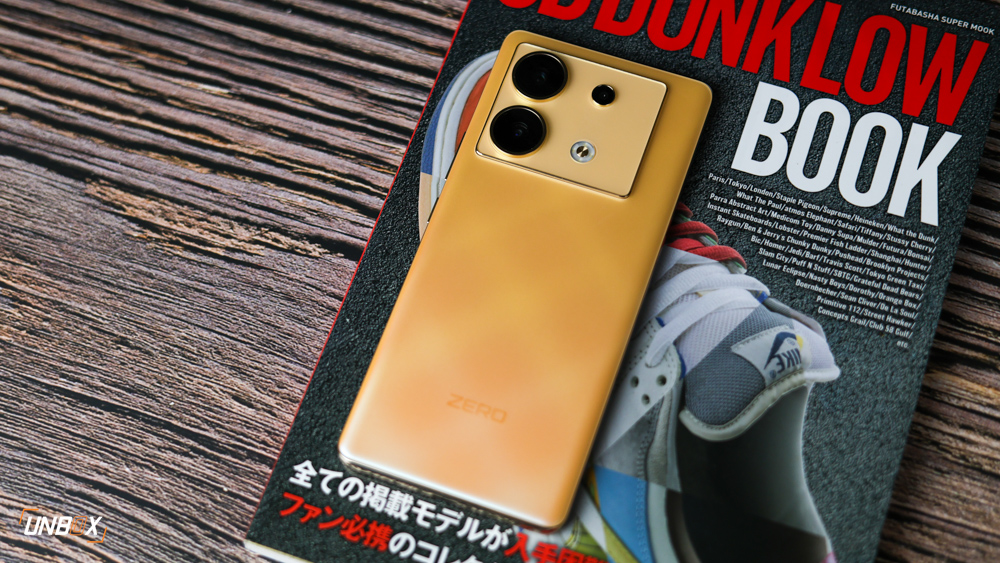 Review verdict: There's no question that Infinix has a winner in the under Php 15k segment in the Philippines with the ZERO 30 5G. Having the ability to shoot 4K video at 60FPS with both front and rear cameras is a feat on its own–as long as you can deal with some of its kinks. 
Pros
Frosted back looks and feels premium
Better overall camera performance
Cons
Battery life is short
EIS is limited to Full HD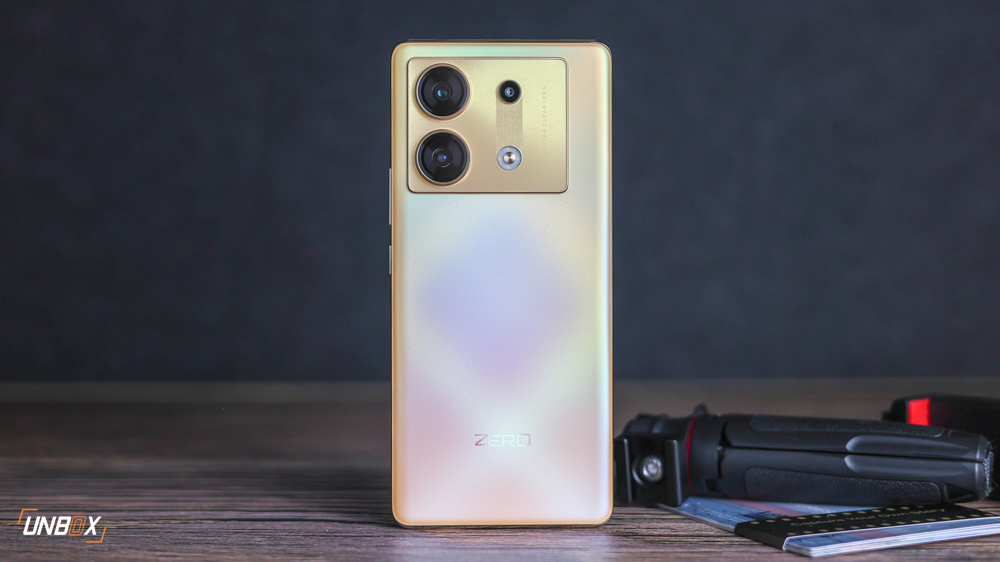 Infinix ZERO 30 5G Review Philippines: Design
One of our criticisms with Infinix is that they often go for a glossy finish with glass backs. That changes with the ZERO 30 5G, where our Sunset Hour review unit has a nice frosted glass finish that's immune to any smudges. The nice yellow color does emit an X pattern when light hits the surface, making the ZERO 30 5G stand out from the crowd.
Aside from the Sunset Hour colorway, there's also a Roman Green colorway that opts for Eco leather for a unique look as a mid-range phone.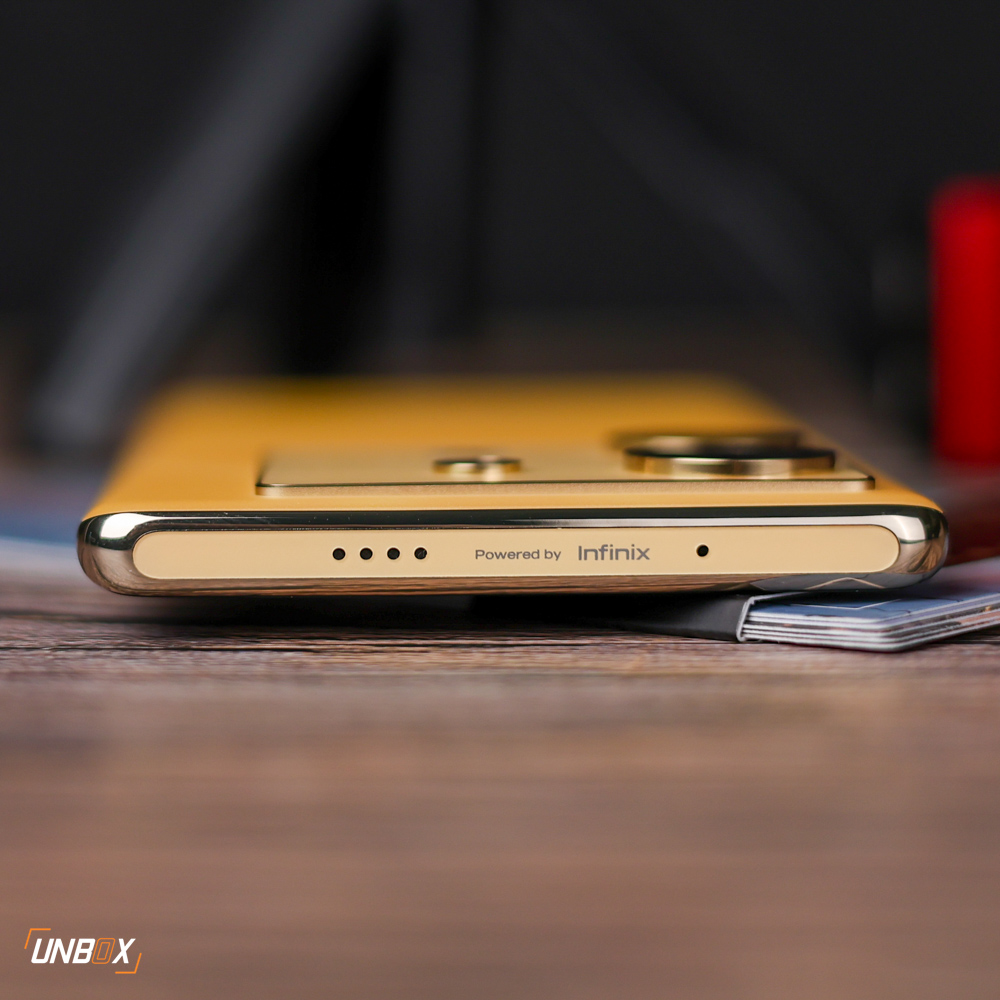 Coming from the design language of the ZERO ULTRA, the ZERO 30 5G has a slim frame thanks to its curved display and back panel. You also get stereo speakers on that svelte body, and a nice "Powered by Infinix" branding on the top part.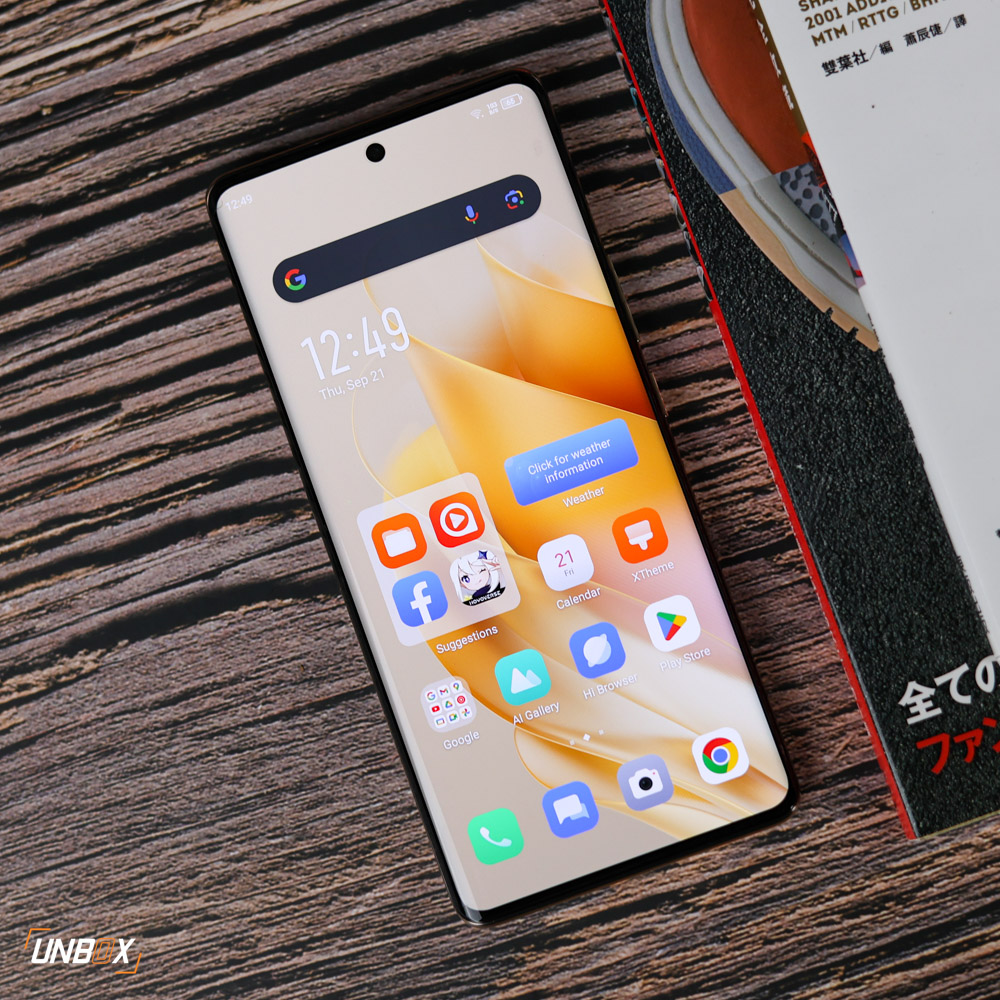 Infinix ZERO 30 5G Review Philippines: Display and speakers
The ZERO 30 5G also follows the same approach as the ZERO ULTRA by having a large curved AMOLED display. We've been seeing a number of mid-range phones adopting a curved display, but what sets the ZERO 30 5G apart is that it features a fast 144hz refresh rate–which is very high for any AMOLED-equipped phone at under Php 15k.
While it does have the benefits of AMOLED–vibrant colors and deep blacks to be specific–the ZERO 30 5G's adaptive brightness control is a bit on the aggressive side.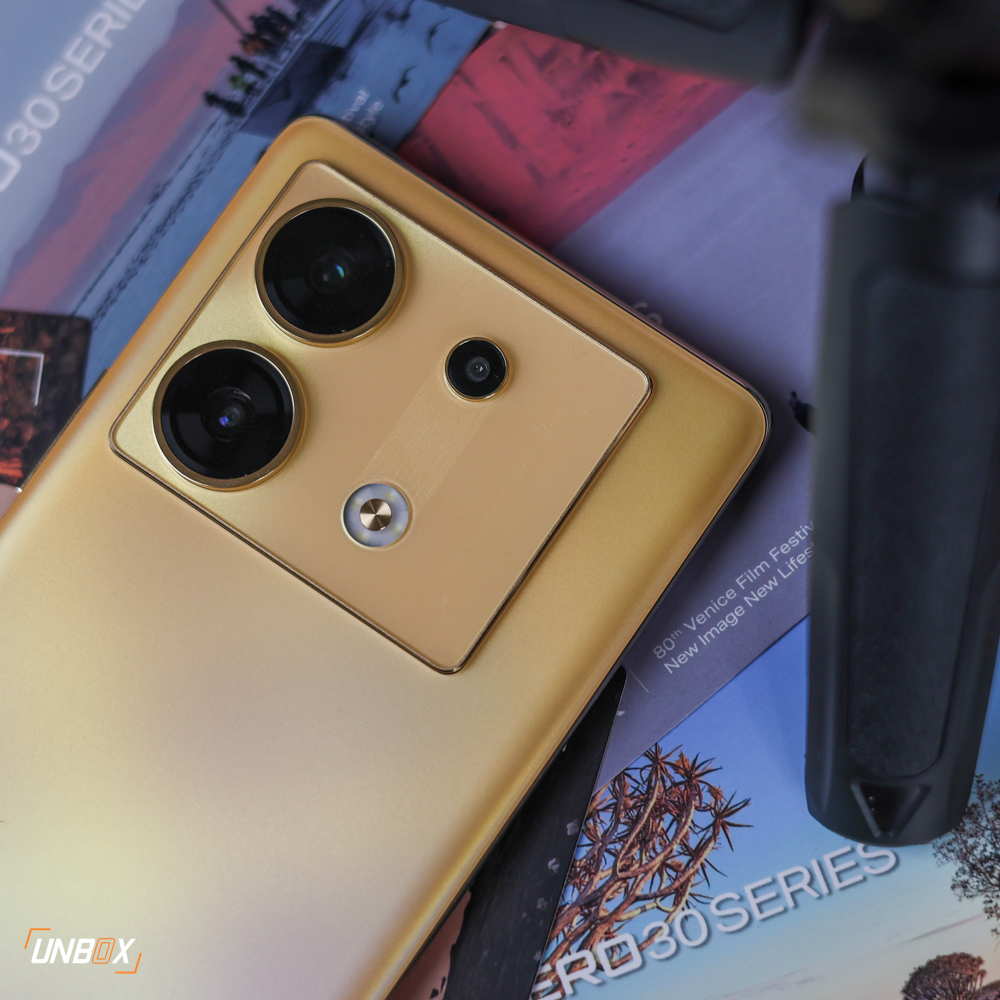 Infinix ZERO 30 5G Review Philippines: Cameras
While you're not getting a 200-megapixel sensor, the ZERO 50 5G has an impressive camera setup on its own with its 108-megapixel ISOCELL HM3 main camera with OIS.
One thing that stood out with the ZERO 30 5G's main camera is its digital zoom, which has significantly improved in overall quality compared to the digital zoom on the ZERO ULTRA. Infinix is more committed to improving camera performance on its phones, and the ZERO 30 5G is a good example of that.
The same goes for the ZERO 30 5G's 13-megapixel ultra-wide camera, which performed well and has colors that are consistent with the main camera. While it has its fair share of shortcomings when dealing with harsh light, the ZERO 30 5G has a better ultra-wide camera performance compared to Infinix's other offerings.
The ZERO 30 5G's main selling point is its vlogging potential, where it can shoot 4K60 video on both the main rear camera and the 50-megapixel selfie camera. The video quality for both cameras is good at 4K60 resolution, though there's a caveat–only the rear camera has native stabilization with its built-in OIS.
Should you want rock-steady footage for both front and rear cameras, you'll need to lower the resolution to Full HD 30FPS. That might limit your use of 4K60 video recording on the ZERO 30 5G's cameras, but you can still maximize it if you have a steady pair of hands or a stabilizer with you.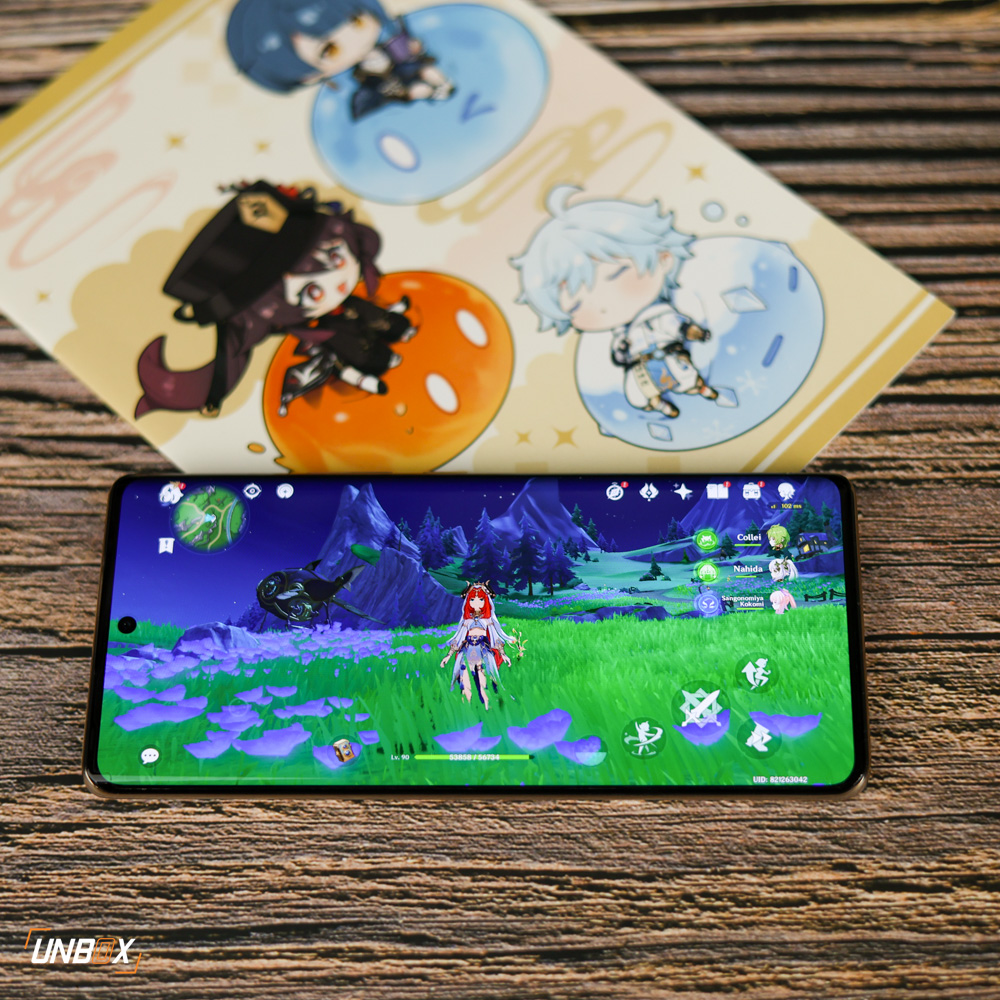 Infinix ZERO 30 5G Review Philippines: Internals and Battery Life
The ZERO 30 5G is powered by a Dimensity 8020 processor that's paired with 12GB RAM and 256GB internal storage. The configuration is competitive in the under Php 15k segment, as most phones in this price range are usually offered with 8GB RAM and 256GB storage.
For those unaware, the Dimensity 8020 is the new name for the Dimensity 1100. while it's a relatively old processor, the Dimensity 8020 offers flagship-like performance, making it an excellent alternative to the Dimensity 8050 (aka Dimensity 1300) that's used on several phones like the NOTE 30 VIP. The Dimensity 8020 is also a better choice over the 8050 as it has more stable thermals especially when playing games.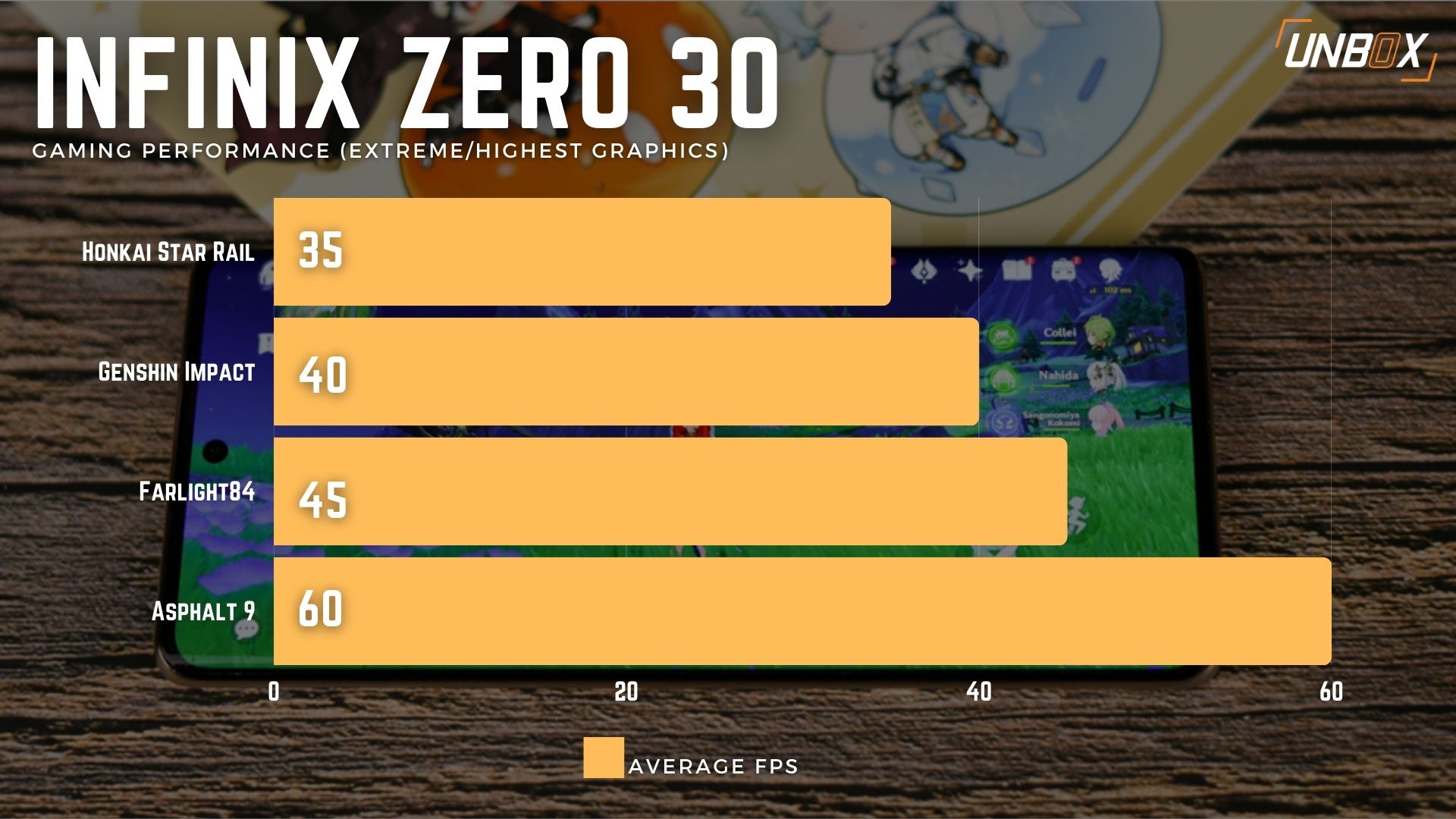 When it comes to gaming, the ZERO 30 5G also has an advantage, as it's a Php 15k phone that can run titles like Genshin Impact and Honkai: Star Rail at the highest graphics settings, with average FPS being around the high 30s. The ZERO 30 5G only warmed up slightly after an hour of gaming, and it's not alarmingly hot–the phone still remained comfortable to use after a gaming session.
The ZERO 30 5G's 5000mAh battery lasted 10 hours and 27 minutes in PCMark's battery benchmark test. That is lower than what we usually expect for a phone with a 5000mAh battery–though you don't need to worry, as the ZERO 30 5G lasted us the whole day when we used it as our daily driver. We think that Infinix can improve the power management of ther ZERO 30 5G through a software update.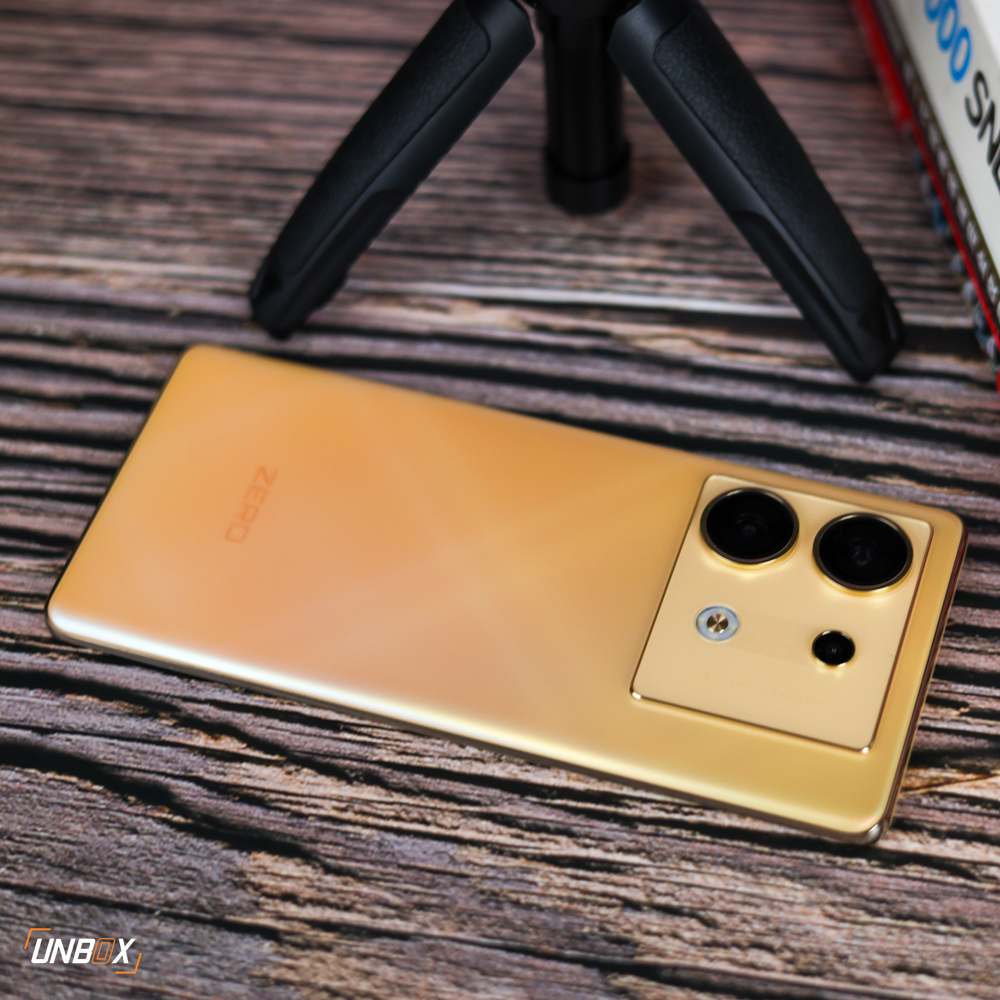 Infinix ZERO 30 5G Review Philippines: Wrap-up and Conclusions
Infinix has another winner with the ZERO 30 5G in the Philippines in the Php 15k segment. Beyond its usual approach of offering incredible value through the usual processor, RAM, and charging combo, the ZERO 30 5G stands out of the crowd with its potential to be a vlogging powerhouse thanks to the capability of its cameras.
Infinix ZERO 30 5G Review Philippines: Price
The ZERO 30 5G is priced at Php 14,999.