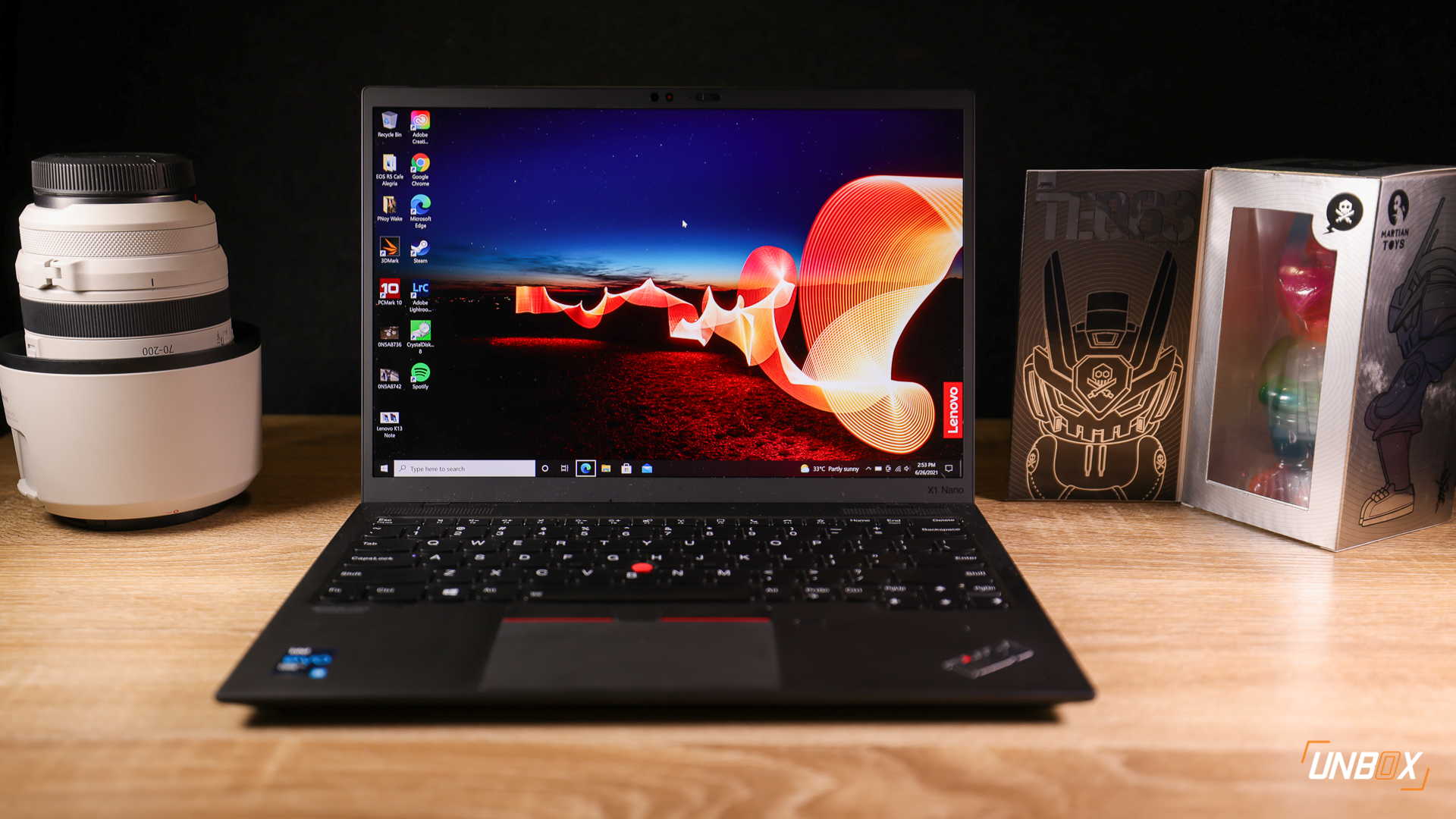 Review Verdict: The ThinkPad X1 Nano is arguably one of the smallest and lightest business notebooks you can buy in the Philippines. Its ultraportable design makes it great for working millennials and gen Zers who are always on the move, and it still retains all the good things the ThinkPad brand is best known for. While it is pricey at a little over Php 100k for a notebook with a Core i5 processor, the ThinkPad X1 Nano is still a class of its own in a sea of ultracompact business notebooks.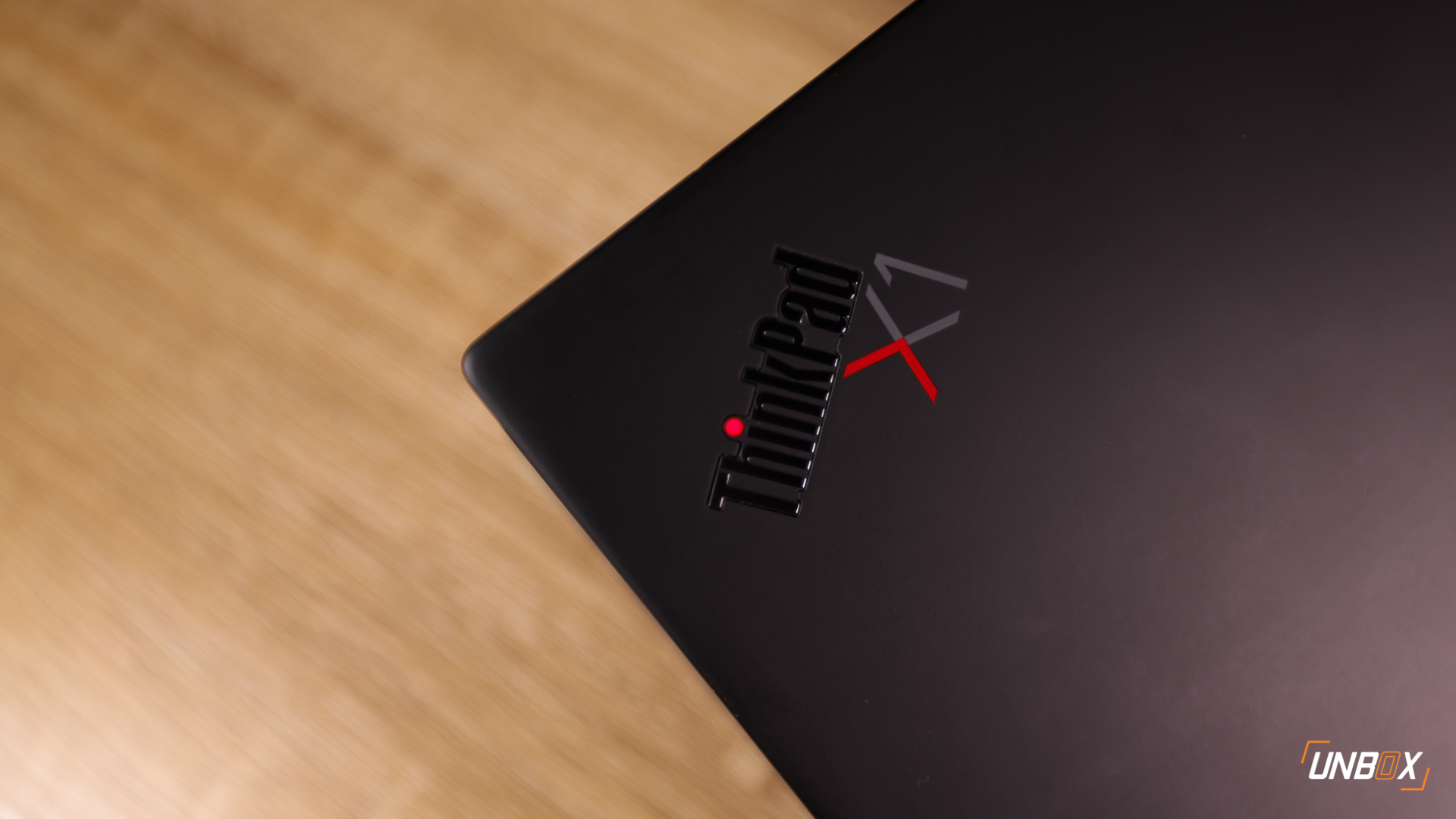 Pros
Ultracompact build
Great display
Decent keyboard for its size
Cons
Battery life heavily dependent on how you use it
Very limited port selection
The ThinkPad X1 series represents the best of the legacy business notebook brand, and the X1 Nano is the lightest and smallest notebook from the line. With a footprint that is close to a 12-inch laptop, the ThinkPad X1 Nano still packs a 13-inch display and has a weight of under a kilogram at 907 grams–while not compromising on durability and performance the ThinkPad brand is famous for.
Design
While you still have the classic ThinkPad design language (save for the X1 branding right below the ThinkPad logo), what makes the ThinkPad X1 Nano stand out from similarly-clothed laptops is its weight. Weighing at 907g (that's right under a kilo) it's one of the lightest laptops that's available to buy in the market today. Despite that, it's still a tough cookie, as it sports MIL-STD-810H compliance, which is mainly due to the carbon fiber for the top lid and magnesium alloy for the bottom case. Like with all ThinkPads, you get that classic matte black finish that is relatively resilient against smudges.
The X1 Nano clearly focuses on being lighter and smaller, as it is even thinner than the already skinny ThinkPad X1 Carbon. Because of that, Lenovo had to make a few compromises. These include relocating the power button to the right side of the frame–which is something you will have to get used to–and having a very limited port selection. You only get two USB-C Thunderbolt 4 ports (both having support for USB-PD and DisplayPort 1.4) and a headphone jack. Its port selection is as limited as a MacBook Pro, so you will need to use a dongle (which is not included) to connect most of your peripherals.
The ThinkPad X1 Nano goes for an edge-to-edge keyboard layout, cramming in as many essential keys as possible in its small frame. I typed several stories (including this review) on the ThinkPad X1 Nano, and it is a breeze to use. Even if the key travel is much lower compared to usual notebooks, they still have that nice, tactile feel that is absolutely absent on Apple's infamous (and notoriously unreliable) butterfly keyboards on its older MacBooks. you have the stereo speakers right above the keyboard, along with the iconic red nub right at the center of the keyboard and a tactile trackpad below it. Since the power button is placed on the side, you have a separate fingerprint scanner right beside the trackpad.
Display and Speakers
Even if the ThinkPad X1 Nano has a frame meant for 12-inch laptops, Lenovo managed to fit in a 13-inch display–and a relatively good one at that. Our review unit in the Philippines comes with a 16:10 2K IPS anti-glare panel with 450nits of brightness, making it usable even outdoors. Aside from using a 16:10 aspect ratio, the ThinkPad X1 Nano has slimmer top and bottom bezels. Despite shaving a few millimeters, the ThinkPad X1 Nano still has a webcam, IR sensor, and a physical shutter on the top bezel. The display itself is bright, and the colors stand out quite nicely, making the ThinkPad X1 Nano a good laptop for consuming video content.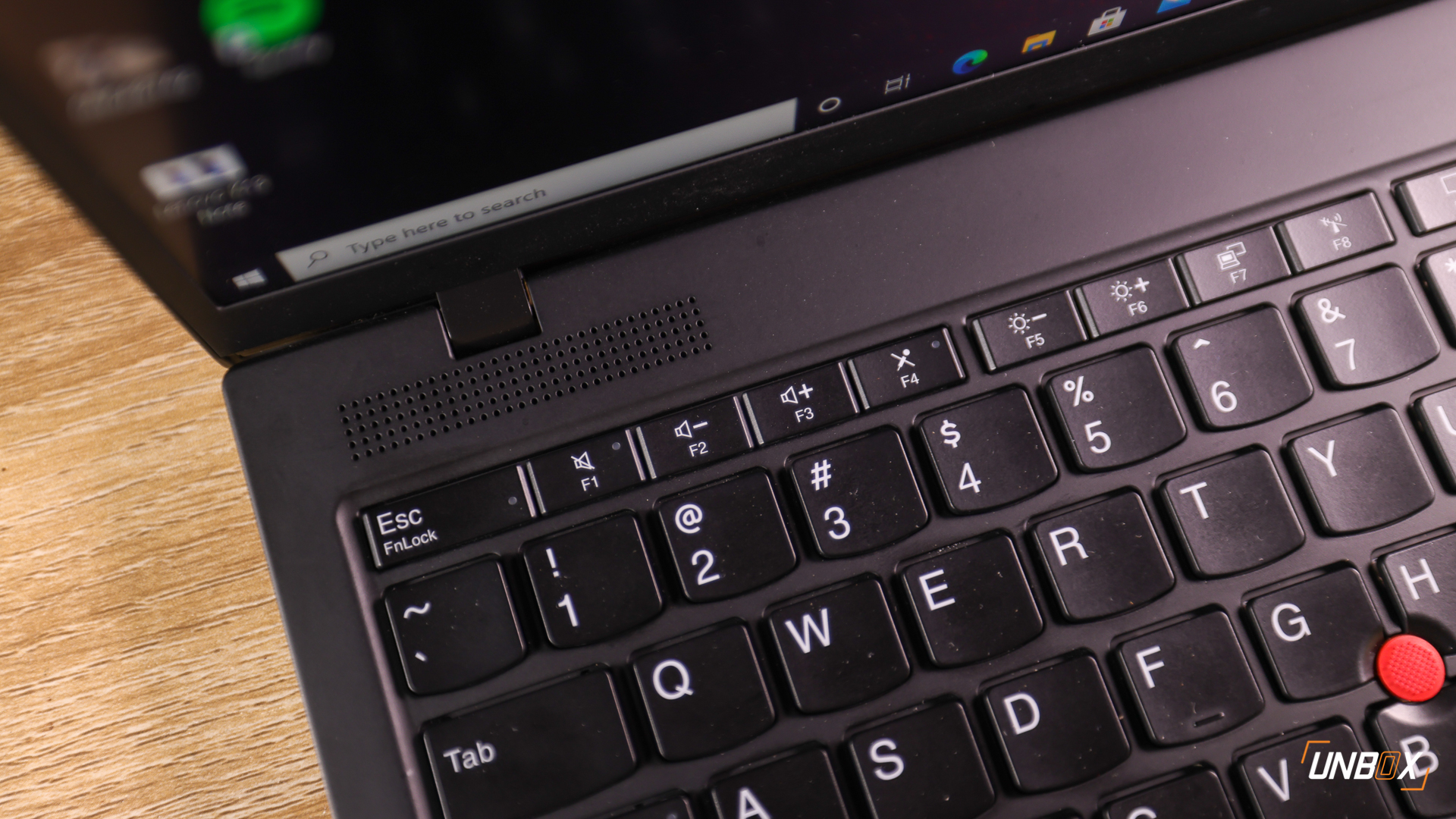 The same can be said for the ThinkPad X1 Nano's speakers, as the audio quality is impressive for a laptop this small. Even more impressive is the fact that its Dolby Atmos-supported audio system has four speakers: two tweeters and two woofers. It is already rare to see notebooks with more than two speakers, and it is even harder to find a small notebook like the ThinkPad X1 Nano to have four speakers.
Internals and Battery Life
Our review unit in the Philippines comes with a Core i5-1130G7 Processor, Iris Xe Integrated Graphics, 8GB DDR4 RAM, and 512GB PCIe SSD storage. Not to be mistaken for the more common Core i5-1135G7 used on laptops like the ZenBook 13 OLED, the Core i5-1130G7 is a low-wattage processor that has lower clock speeds but is still on a 10nm, quad-core architecture.
Our benchmark scores show that the ThinkPad X1 Nano trails behind the ZenBook 13 OLED in single-core tests but surprisingly beats it in multi-core tests and in productivity benchmark tests like PCMark Work.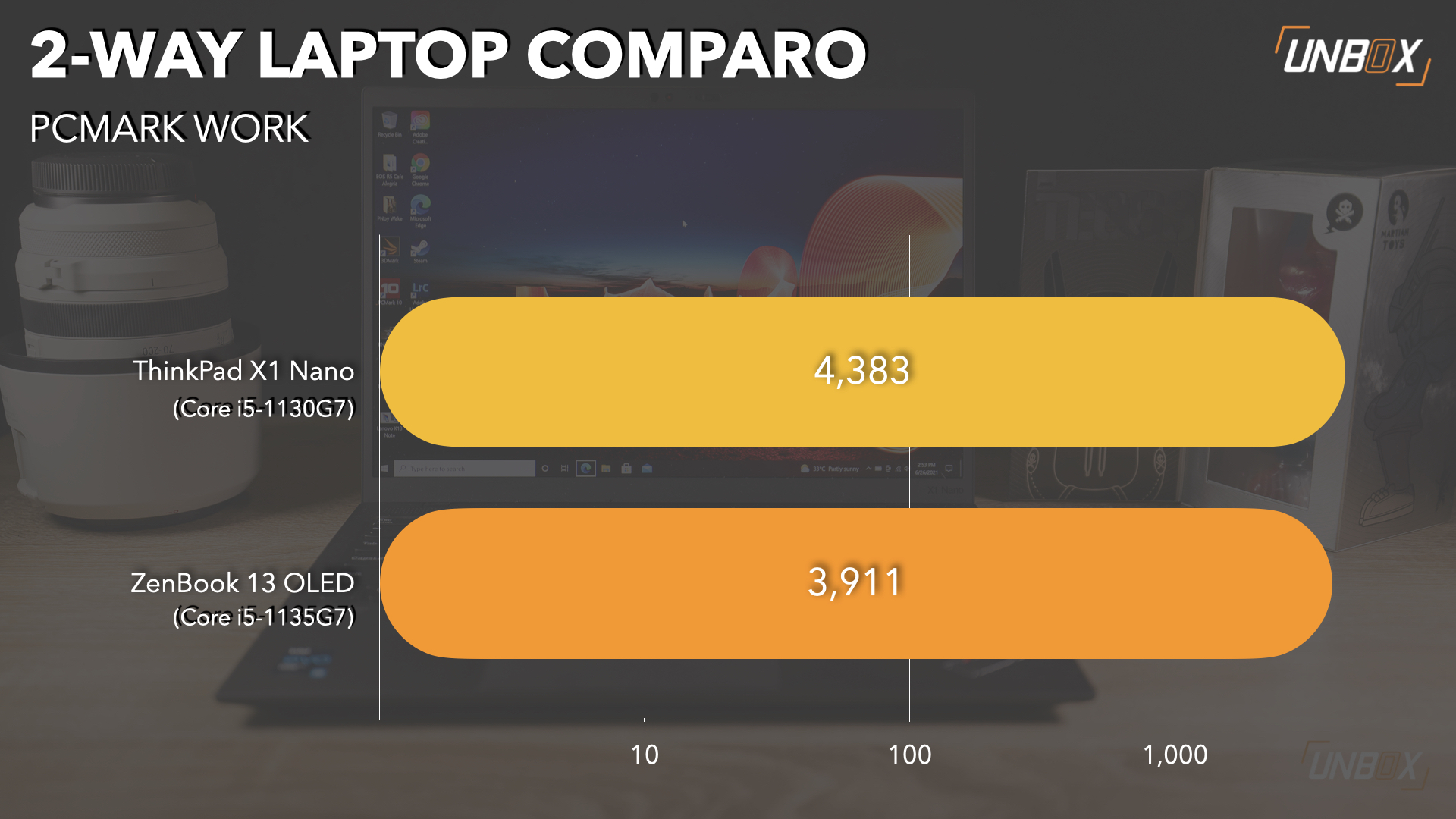 For the SSD, the ThinkPad X1 Nano makes use of a PCIe 3.0 SSD. While the speeds are typical of any PCIe 3.0 SSD, Lenovo could have opted to use PCIe 4.0 instead to improve performance further. However, Lenovo may have opted to stick to PCIe 3.0 to keep costs low, as PCIe 4.0 SSDs are still pricey.
With its internals, the ThinkPad X1 Nano is geared towards general productivity work. While it is possible to do photo editing with it, the ThinkPad X1 Nano struggles a bit when you start doing complex tasks like photo retouching.
As a device that is best classified as a subcompact notebook due to its size, the ThinkPad X1 Nano comes with a 48wHr battery. We got different results when it comes to battery life: with our video loop test, we only got around 3.5 hours before the notebook went into hibernation, while real-life use (which consists of Spotify playing in the background, typing articles, web browsing, and occasional YouTube) gave us around 7 hours of battery life before hitting the 20% mark.
We think that the processor might play a factor in the inconsistent battery life results we got. Being a low-wattage processor, the Core i5-1130G7 is very efficient when it comes to typical productivity work and not for more intensive tasks like Full HD video streaming or complex photo editing as we found in our ThinkPad X1 Nano review for the Philippines. This is something that Lenovo can still optimize further through firmware updates, so we are optimistic that they can address this inconsistency in the future.
Charging the battery is done via 65w USB-C PD charging, and it takes around 2 hours to fully top up the battery.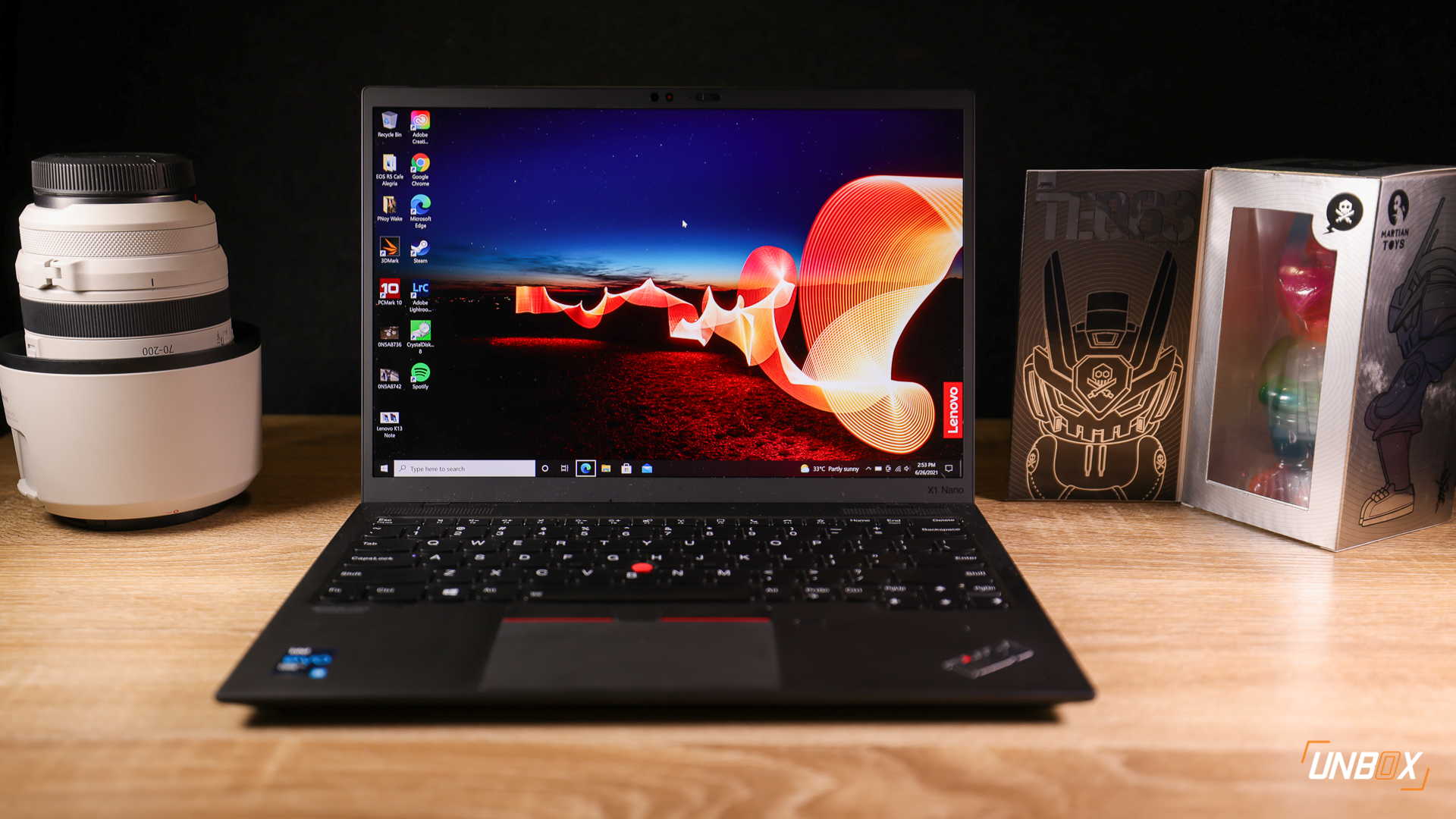 Wrap up and conclusions
Our Lenovo ThinkPad X1 Nano review for the Philippine market has its fair share of pros and cons. While battery life may be inconsistent, and that you will literally need to use dongles all the time, the ThinkPad X1 Nano's premium price tag is worth it with its 16:10 2K display and a surprisingly decent keyboard for a business notebook that is arguably the smallest and lightest in its class.
While many will argue that paying over Php 100k for a laptop with a low-wattage Core i5 processor is exorbitant, Lenovo knows that the main market for the ThinkPad X1 Nano are professionals who want a laptop that is lighter than a few books and something that they can easily slide into their briefcase as they shuffle through various meetings.
Lenovo ThinkPad X1 Nano Review Price Philippines
The ThinkPad X1 Nano is priced at Php 101,999 for the unit we reviewed for this article. 
Comments (0)