Review Verdict: Finding a pair of TWS earbuds using a balanced armature in the Philippines at under Php 4k is rare enough, but SoundPEATS takes it further with its H1 thanks to its hybrid dual-driver design. The H1 has BOTH a dynamic driver and a balanced armature, delivering a more detailed soundstage than more expensive buds in the country.
Pros:
Hybrid driver design at under Php 4K
Detailed soundstage across the range
Accurate and responsive touch controls
Cons:
Bulky design
No ANC
A bit tricky to wear them right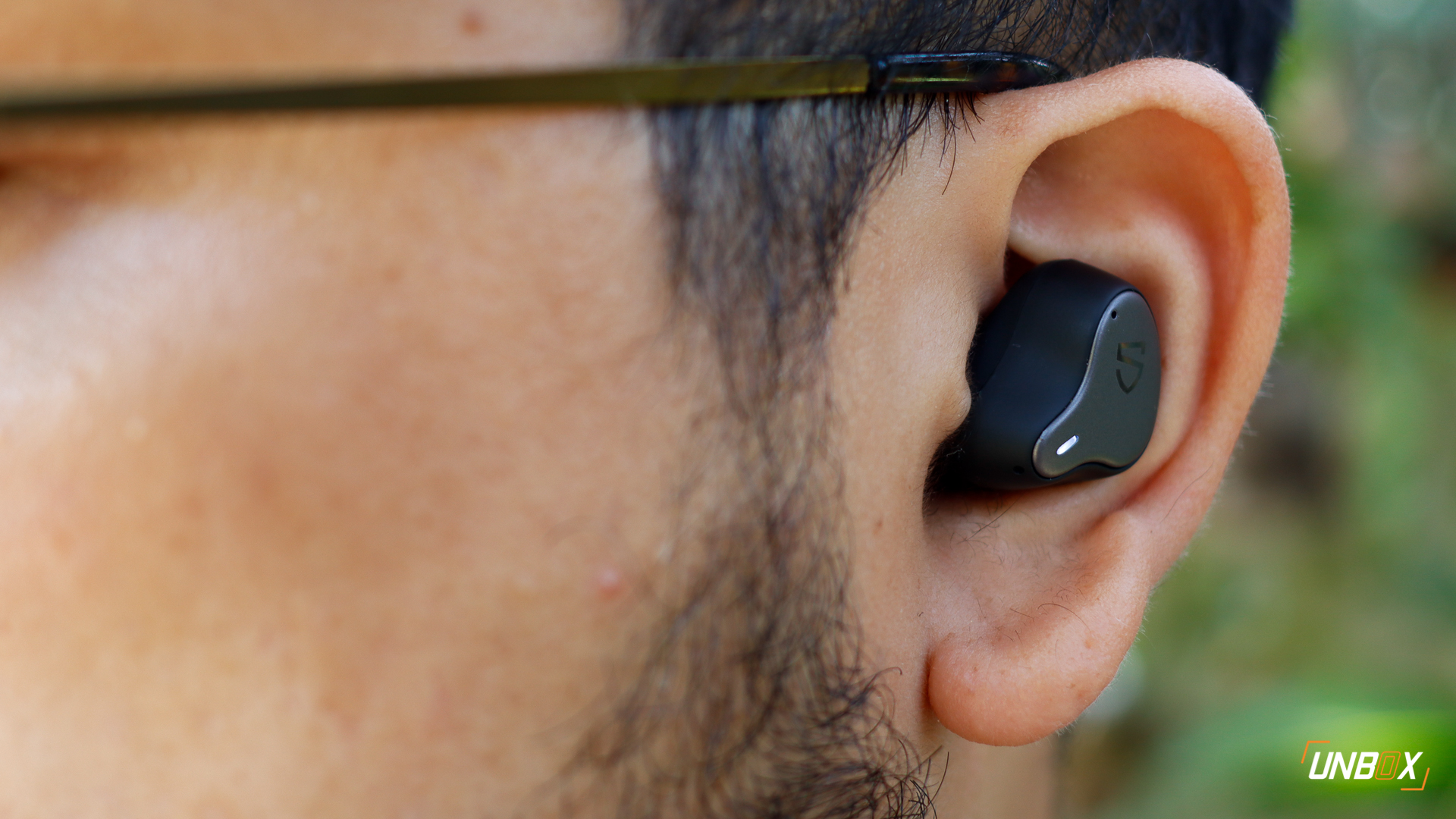 The under Php 4k price point is slowly becoming the sweet spot for TWS earbuds, making competition in the price segment extremely cut-throat. That's not a problem for SoundPEATS and their new H1, which manages to deliver fantastic sound thanks to its balanced armature and dynamic driver.
Design
If sleepers existed in the world of TWS earbuds, then the H1 is definitely one. You wouldn't guess that its case held one of the best TWS earbuds in its price range, thanks to its boring-looking case has a mix of dark gray and black plastic with SoundPEATS branding on top. The USB-C port is found at the back, and the rather boring design does pack charging coils for Qi wireless charging.
Popping open the case reveals the rather large pair of earbuds, along with four LED lights to indicate the battery status.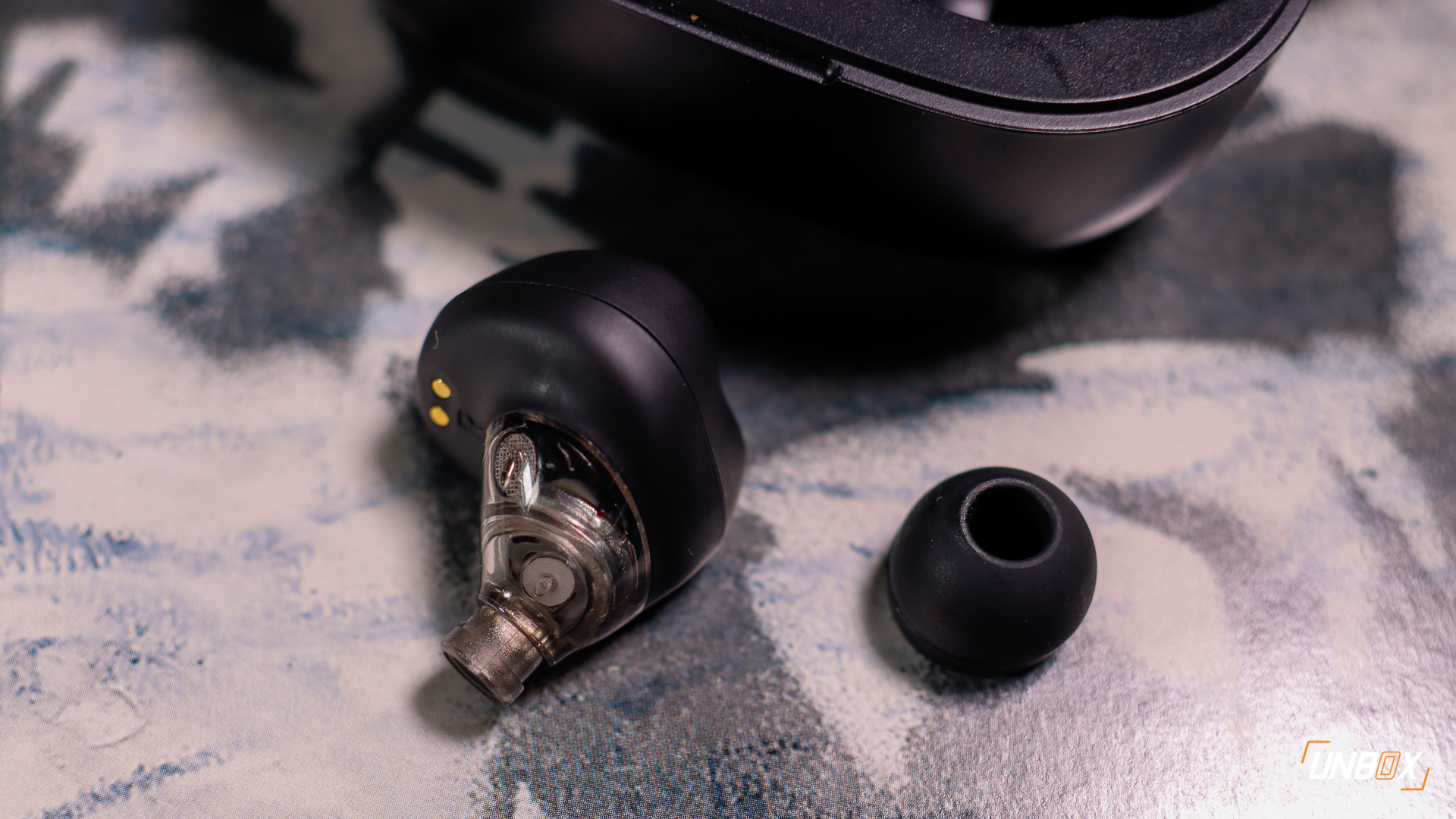 Having two drivers–specifically a dynamic driver and a balanced armature–makes the H1 pretty chunky. SoundPEATS had to tweak the design of the H1 to make them fit comfortably in the ear despite their size.
The touch panel is decked in dark gray with the SoundPEATS logo, along with an LED light and a microphone. Another microphone is found below the LED light, and part of the earbuds' body is transparent, letting you take a peek at the dynamic driver and the balanced armature behind it. The H1 does not come with wear detection sensors, which isn't a problem since the touch controls are a pleasure to use–more on that later.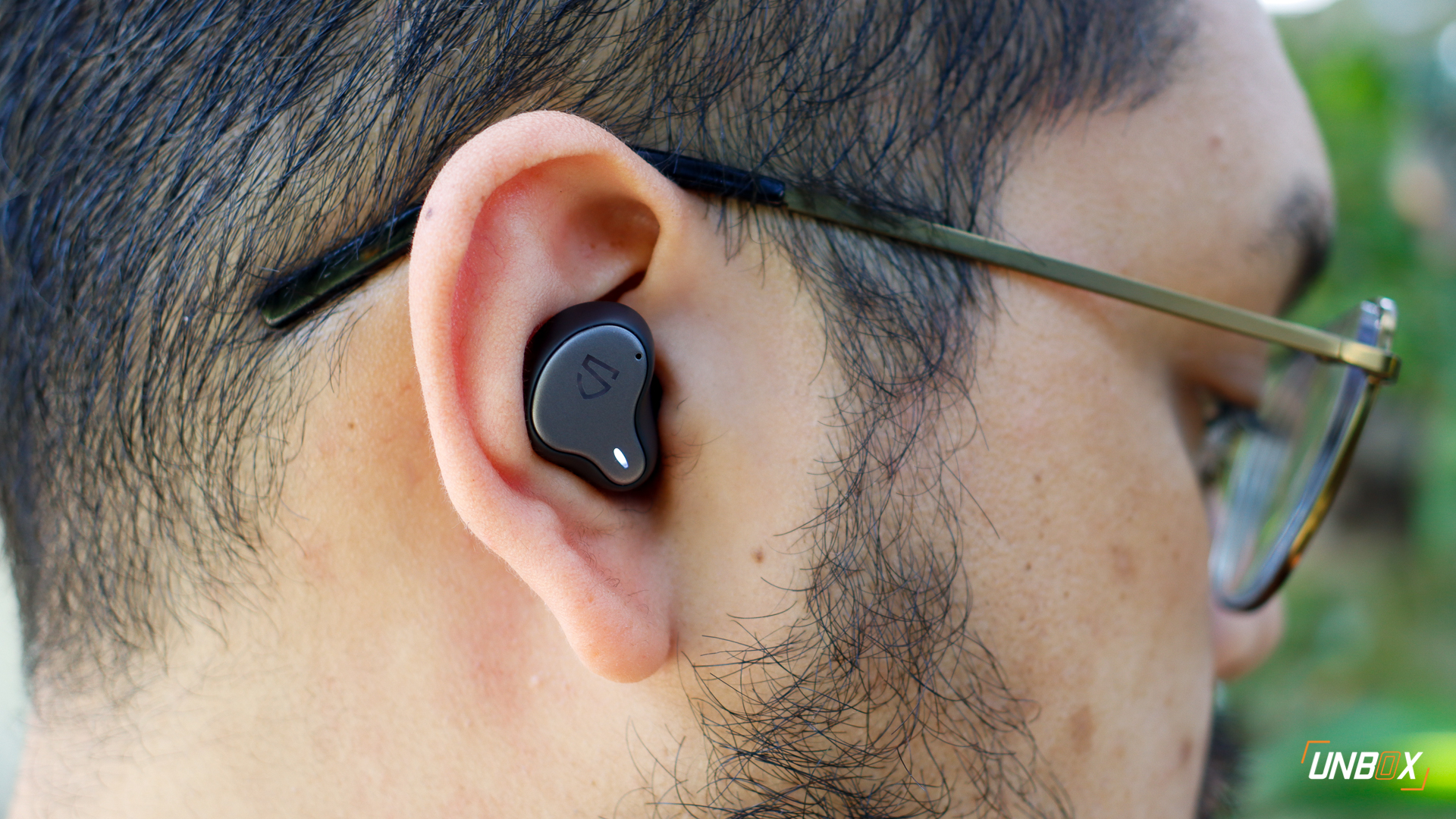 User Interface and Fit
Unlike most TWS earbuds in this price segment, the H1 does not come with a companion app. The touch controls, however, have enough functionality to support all of the H1's features: tap to adjust volume, tap and hold to change tracks, double-tap to play/pause tracks, and triple tap to activate voice assistant (right earbud) or enable Game Mode (left earbud).
Despite the touch panels packing a lot of functions, I found them pretty easy to use with very minimal instances of taps not being recognized. The touch panels work well enough that I don't mind the absence of a companion app for the H1. However, I do wish that SoundPEATS finds a way to possibly update the H1's firmware in the future to improve stability and maybe introduce new features.
Because they are big and bulky, wearing the H1 is tricky at first. I had to change the installed silicone tips to a set that best fits my ears to have the best possible seal, which meant a few minutes of installing, removing, and reinstalling the best ones for the best fit. If the included silicone tips still don't give you a nice fit, SoundPEATS bundled the H1 with Comply Foam ear tips to give you a more personalized fit.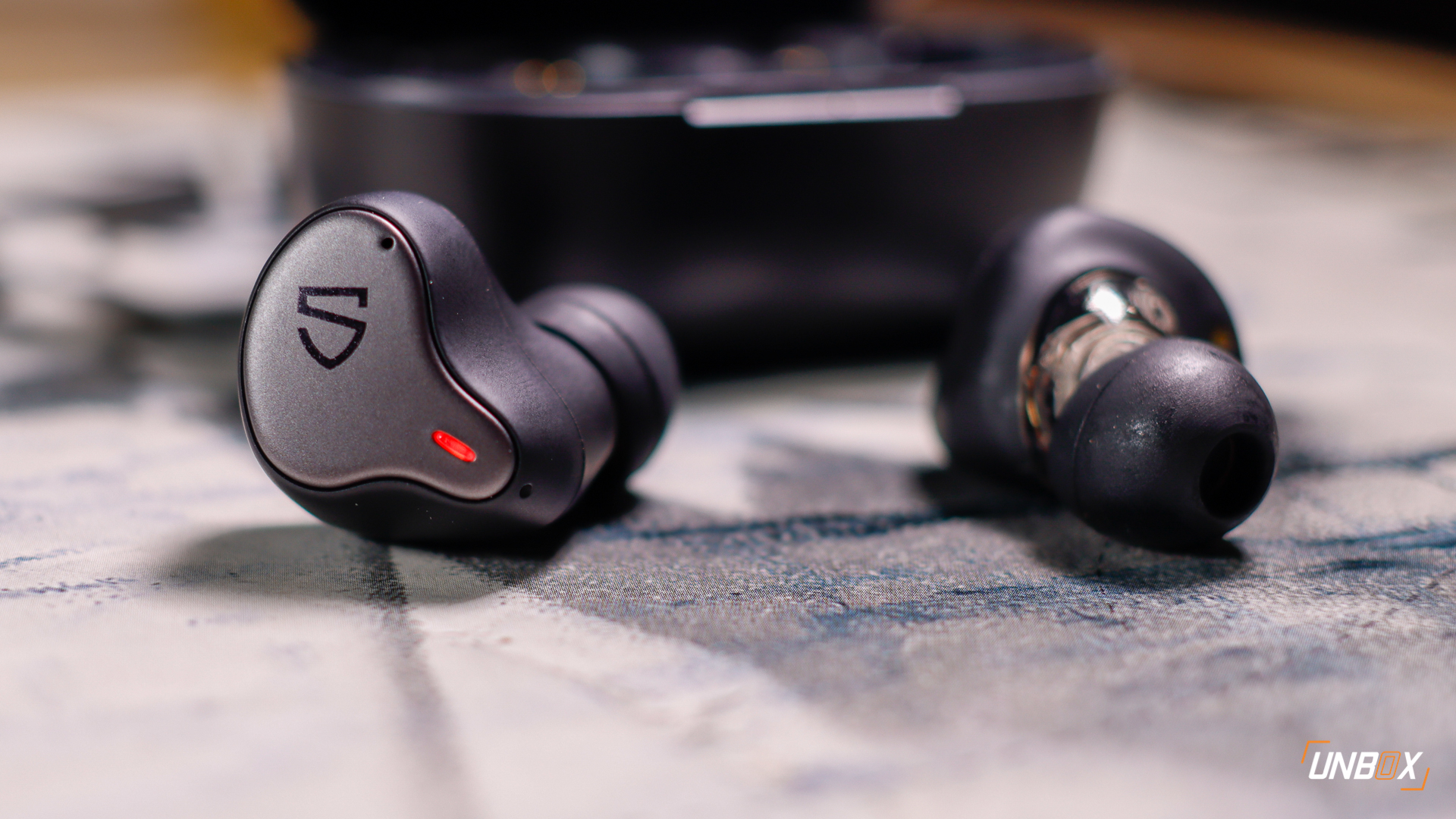 Audio Quality and Battery Life
Aside from having a balanced armature and an 8.6mm dynamic driver, the H1 differentiates itself further thanks to its Qualcomm QCC3040 chip. Intended for entry-level to mid-range TWS earbuds, the QCC3040 comes with features like native support for Google Fast Pair, Google Assistant, and Amazon Alexa. You also get aptX Adaptive, Bluetooth 5.2, passive noise cancellation, and 60ms low latency mode as well, making it a feature-packed pair of earbuds.
Dynamic drivers and balanced armatures have their own strengths, and combining both does help in delivering more depth to the H1's overall audio quality. I've been using them as my daily driver, and I noticed how the dynamic drivers deliver a good amount of bass while the balanced armatures ensure that I get to hear all the details down to the most subtle frequencies.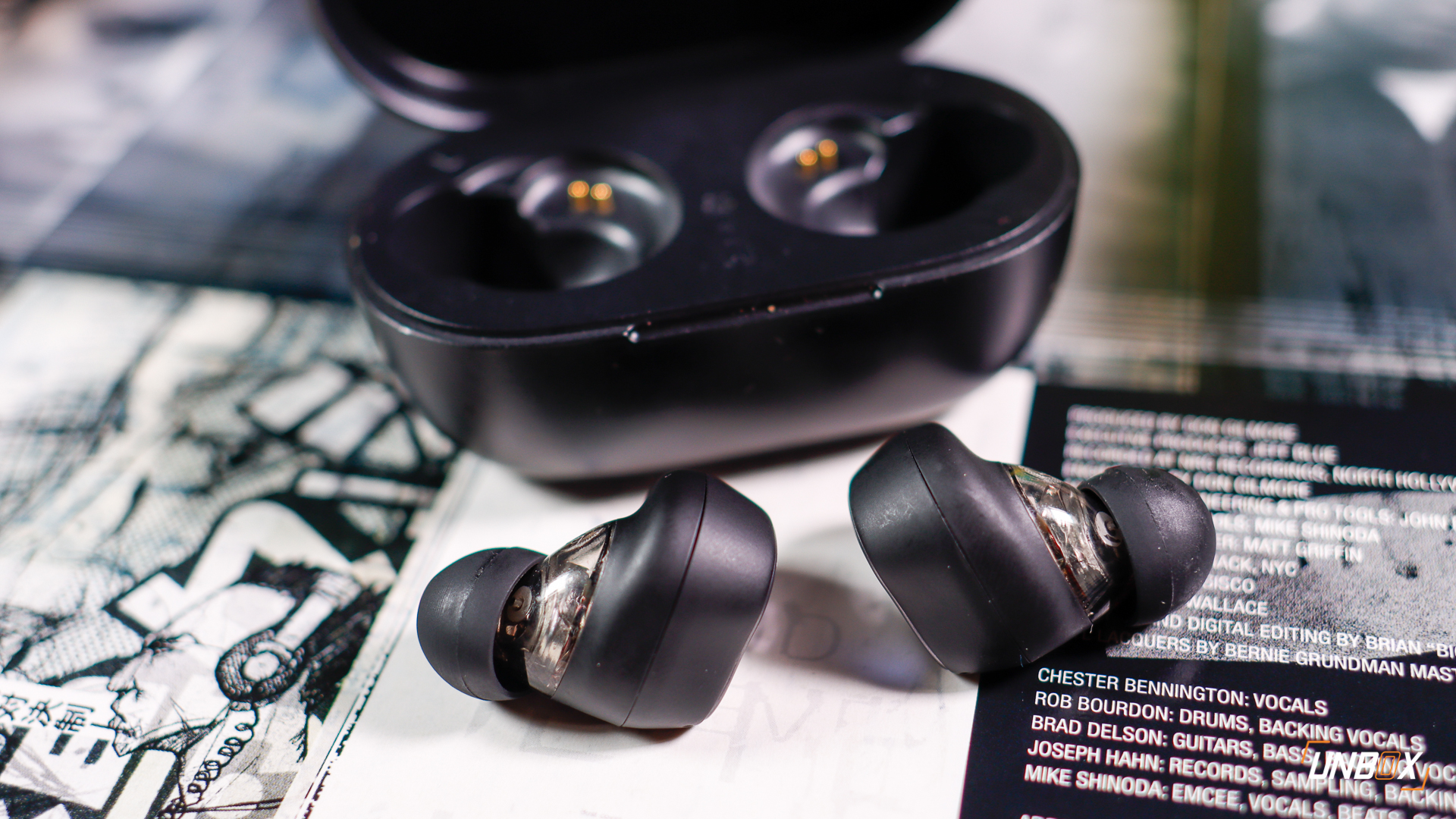 While I have a preference for earbuds that use balanced armatures, the addition of a dynamic driver in the H1's case made them an even more compelling offering if you are after audio quality. The H1 may not have ANC, wear detection sensors or even a companion app, but the hybrid setup alone makes up for it. They are also on the loud side as well, with me keeping the volume at around 70%.
Battery life is typical of any TWS earbuds at this price point. Using them as my daily driver, I manage to get around 3.5 hours of continuous usage (or roughly three KDrama episodes) before I have to put back the earbuds into the case. The case can top up the earbuds around 5 times, letting you use them for up to around 18 hours. Charging the case is done via USB-C or wirelessly, with the former taking around 1.5 hours to top up the case to 100%.
Wrap up and Conclusions
Our review of the SoundPEATS H1 shows that at under Php 4k, they are indeed a unique offering here in the Philippines. It may not have ANC, wear detection sensors or a companion app for further customization, but the H1 stands out on its own with its unique hybrid dynamic driver + balanced armature setup, which helps give more depth to most audio tracks.
Having more than one driver for under Php 4k is already a rarity, and SoundPEATS' hybrid approach is one of the best offerings we have seen in any budget TWS earbuds for 2021.
SoundPEATS H1 Review Philippines Price
The H1 is priced at Php 3,790 and is available at Digital Walker's online store, official Shopee store, and select physical stores nationwide.
Comments (1)