vivo has arrived
After years of releasing interesting concept smartphones and producing low-volume high-end design studies, vivo has finally taken the plunge and made its first-ever flagship that can truly stand against domestic and international rivals like Samsung and Huawei.
Their new NEX 3 flagship sports a gorgeous new screen tech that's going to be the norm for high-end phones this time next year, and that 64-megapixel camera delivers the goods when it comes to low-light and HDR shooting. All of that's supported with an alluring design, solid flagship innards, and a potentially reasonable price tag. All of that makes vivo's NEX one of our favorite flagships this year.
Taller, faster, stronger
The nex 3 is taller and more massive than most phones that we handle on the regular, and that's all thanks to the display on it. The nex 3 comes packing a huge 6.89-inch display that blends into half of the frame, thanks to its almost 90-degree curve (it's actually around 88-degrees).
It's the first time we've seen this kind of display on a commercial phone before. vivo's sister company, OPPO was the first to show this off in a video a few months ago, but ultimately it's vivo that managed to grab the title of the world's first manufacturer to implement it on a phone that you can buy, ahead of key players like Samsung and Huawei.
That "Waterfall FullView Display" is paired with incredibly thin, almost non-existent bezels on the top and bottom of the phone which allows the NEX 3 to achieve an incredible 99.6 percent screen-to-body ratio.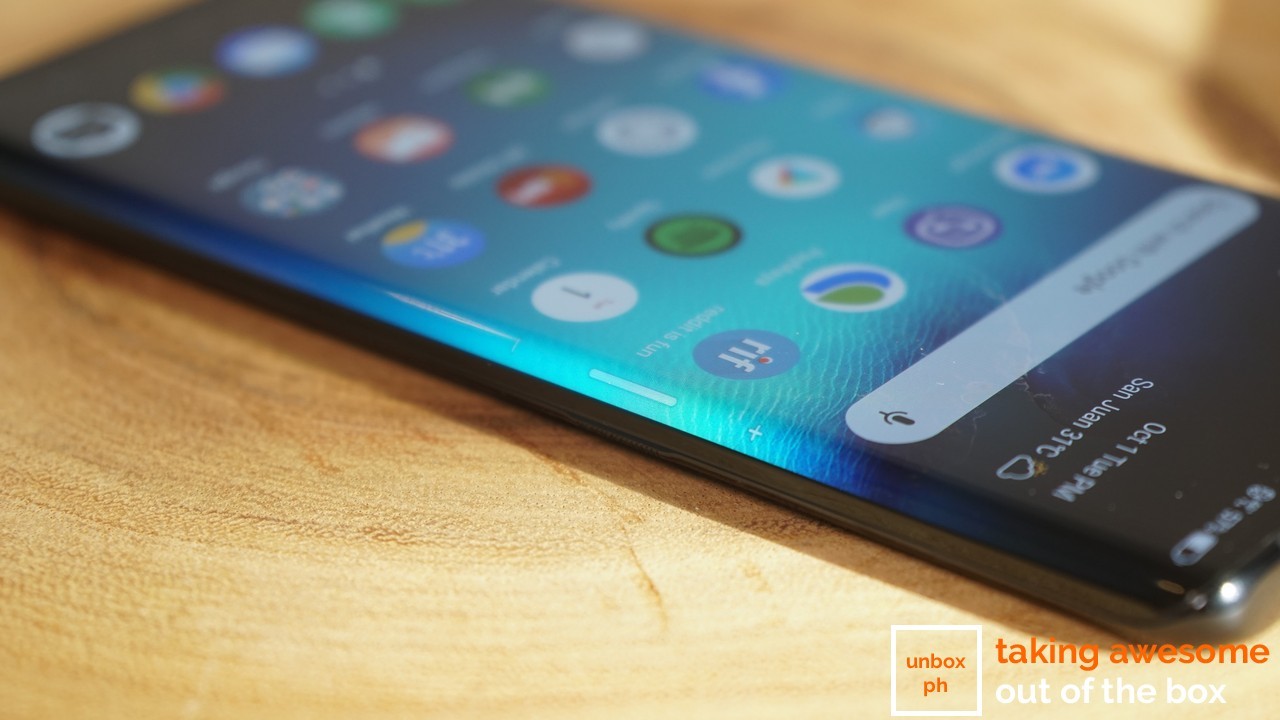 Because the display takes up half of the frame of the phone on the side, you're not getting traditional physical controls on the NEX 3. Instead, the phone uses virtual buttons on the side that provide haptic feedback, approximating the feel of physical buttons. There's a textured notch that acts as the power button with the volume up and down buttons positioned above and below it, respectively, with visual guides on the display to help you figure out which one is which.
Our phone came in conservative black which is the only choice for the 4G variant, but 5G versions of the phone come in more striking colors. On the back sits the circular camera module that holds three cameras.
vivo included an auxiliary physical power button on the top of the phone if the one on the side isn't up to your liking, which is flanked by, surprise, surprise, a 3.5mm jack. It's encouraging to see that vivo's still including that important basic feature in a flagship when most of their competitors are going the other way.
Just like many of vivo's other phones, the NEX 3 uses a pop-up selfie camera module which hides the 16-megapixel f/2.1 aperture camera, with an LED flash right beside it.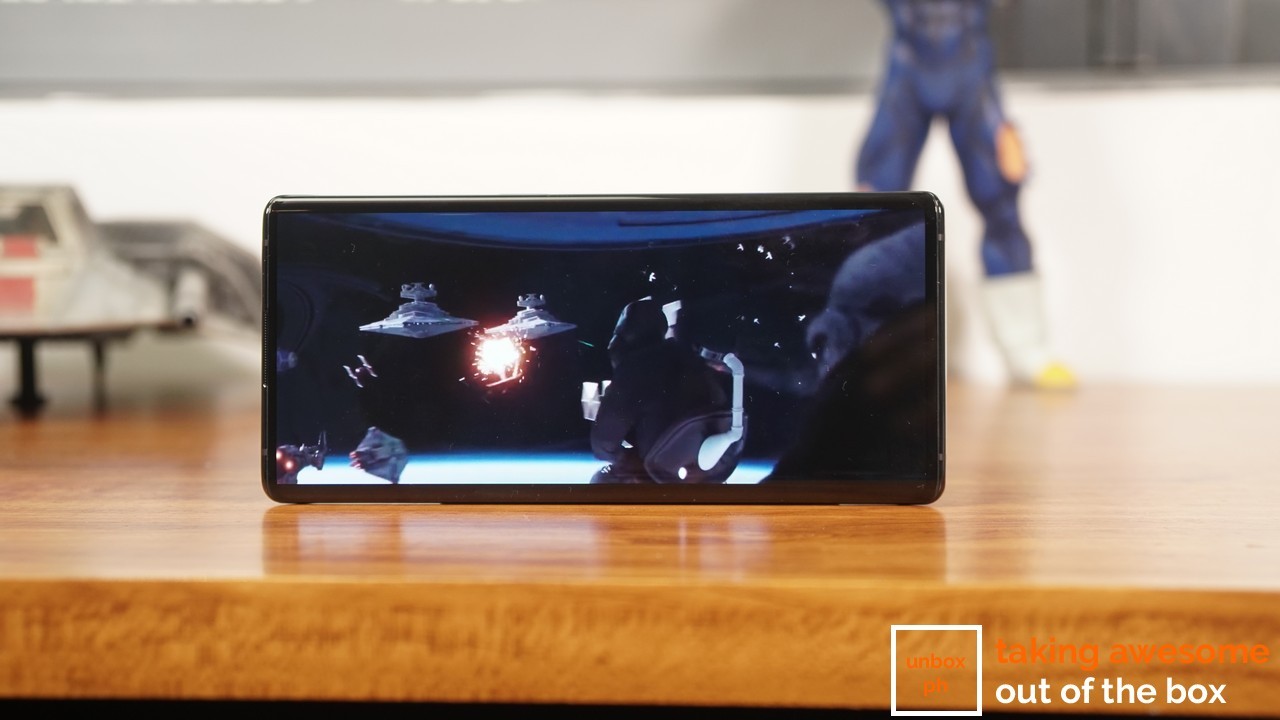 Gorgeous display, no matter how you cut it
The large, AMOLED 6.89-inch panel on the NEX 3 looks gorgeous, which isn't surprising since the company says that the panel is provided by Samsung. That beautiful WaterFall display blends seamlessly with the frame.
Overall display quality is great, with the panel producing deep, inky blacks and vibrant colors. The panel is HDR 10 capable and has 100% sRGB coverage. It's also quite bright, capable of producing around 800 nits of brightness.
The phone sports an under-display fingerprint scanner that's one of the fastest we've seen on a phone – vivo or no – which makes unlocking the NEX 3 quick and easy.
As good looking as the display is, we did encounter a few niggles using the phone. Because of how tall the phone is and how the virtual side buttons are positioned, we kept taking screenshots when we were trying to simply turn off the display.
Touch rejection is pretty good for the most part, and we haven't had any issues with the display registering unintentional touches as we held the phone in our hands during daily use.
Flagship innards make it perfect for gaming
Just like any good flagship nowadays, vivo's NEX 3 comes packing Qualcomm's latest processor, the Snapdragon 855 Plus. This is the first phone that's not designed for gaming to use Qualcomm's new, improved flagship silicon, making it a great choice for people who are looking for a super-charged flagship device.
It sports a custom cooling solution to keep its innards cool during gaming and comes in several RAM and storage variants. The 4G version of the phone comes with 8GB RAM and 128GB of storage – more than enough for a majority of people.
Because of Qualcomm's flagship chipset, the NEX 3 is capable of running virtually all of the Android games you can think of smoothly and without issues.
If there's one thing we don't like, it has to be vivo's FunTouch UI overlay built over Android 9 Pie.
While we're used to companies doing their own thing when it comes to their UI, vivo's implementation is just too IOS-like for our liking.
Things like having to swipe up from the bottom to bring up WiFi, brightness and other options when every other manufacturer does it the opposite way, from the top, is honestly maddening.
The 64-megapixel camera performs as promised
The NEX 3 is one of the few phones in the world armed with Samsung's newest 1/1.71-inch ISOCELL Bright GW1 sensor with an f/1.8 aperture lens. That camera is accompanied by an ultra-wide camera (f/2.2) and a 2x telephoto camera, both shooting at 13-megapixels.
The new camera sensor takes 16-megapixel images via pixel binning, and vivo promises unmatched HDR performance with their AI tweaks.
Images look great, and vivo seems to have delivered on their promise of improved HDR performance with the NEX 3.
The NEX 3 performs admirably in low-light as well, though it's not at the same level as the cameras on Huawei or Samsung's flagships. Their low-light algorithm still needs work, but they're getting pretty close.
Ultra-fast charging, plus a big battery means all-day battery life
The NEX 3's overall design isn't just about looks – vivo somehow managed to cram in a 4500mAh battery inside the phone's glass body without making the phone excessively thick.
If that wasn't enough, the NEX 3 also has 44W fast charging capability, which drastically cuts down charging times when the battery goes flat.
While we weren't able to get 3DMark's Battery Benchmark to finish on the NEX 3 for some reason, we regularly got a day's worth of battery life from the NEX 3 with plenty left in the tank at the end of the day. That's with moderate use with a few PUBG Mobile sessions in between, mind you.
The NEX 3's incredible battery endurance, as well as its incredibly fast charging capabilities,  make the NEX 3 one of our favorite phones so far this year.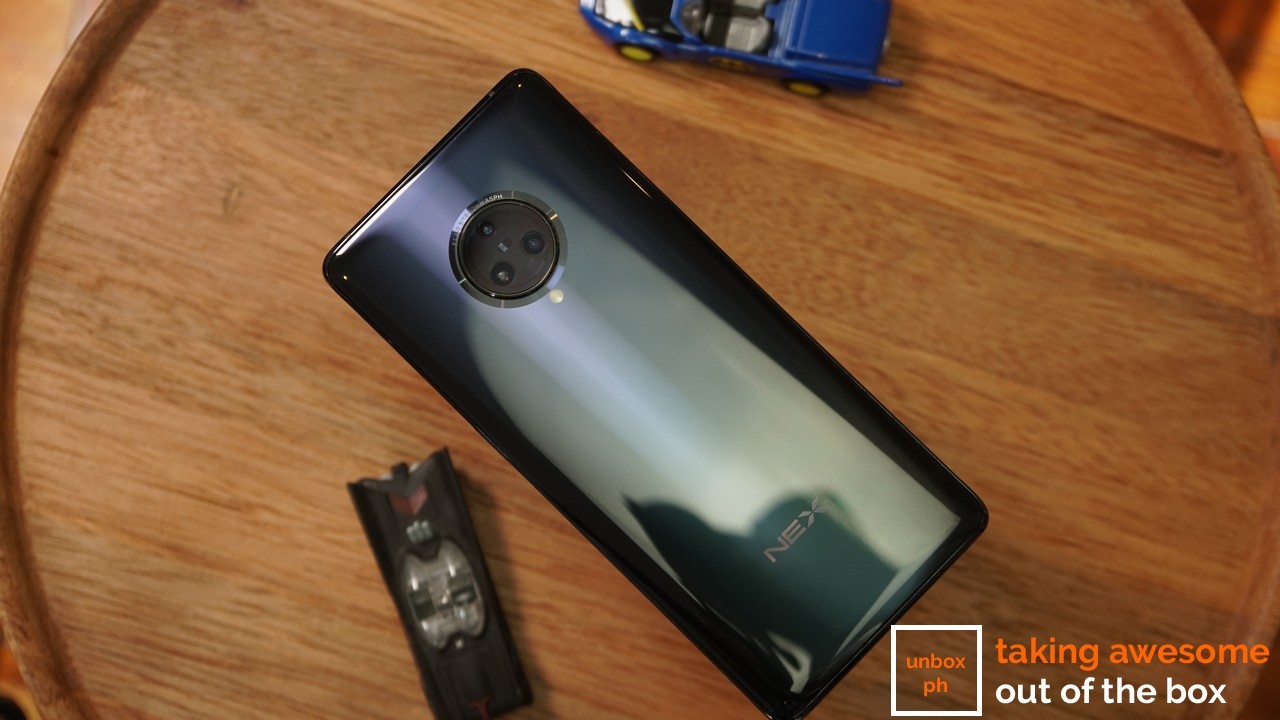 Verdict: It's one of the best flagships so far this year
vivo really hit it out of the park with the NEX 3. A beautiful display, powerful internals and a great set of cameras make it one of the best flagships we have reviewed so far this year.
All that's left is availability and pricing – while we don't know when the phone will land in the Philippines, vivo has said that they're looking at bringing over the 4G variant over to our shores this year.
If vivo sticks closely to the RMB 4998 price tag that the 4G version retails for in China when they bring it to the Philippines, then they definitely have a winner in their hands.