Review verdict: The ROG Zephyrus G14 G402 has just the right mix of power, portability, and gimmicks, making it the natural choice for gamers and content creators in the Philippines. The only thing we don't like is the price, though that's the price you pay for something as powerful as this laptop.
Pros
Animatrix LED is brighter and more customizable
Incredibly powerful GPU and processor
Color-accurate screen
Cons
Will likely be expensive
Battery life isn't great
The ASUS Zephyrus G14 was one of ASUS' best compact gaming laptops in years when it was released back in 2020, and the company is finally refreshing it with brand new internals and much-needed improvements. The 2022 model is packed with all AMD tech, sporting an even more powerful CPU and GPU combo as well as the quality of life improvements that make it one of the best compact laptops to on sale in the Philippines.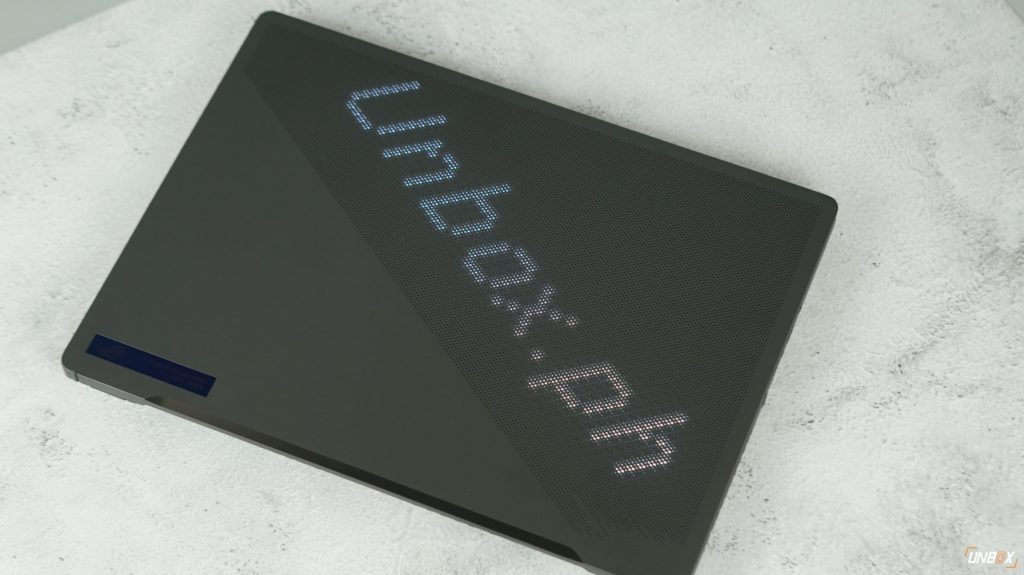 Design
ASUS hasn't really messed with the distinct design language of the Zephyrus G14, though there are some noticeable improvements here. The laptop is a little more compact and is noticeably thinner than the previous generation, thanks to the use of skinnier bezels surrounding its 16:10 display.
But the majority of the things we liked about the first laptop are still here, namely ASUS' Ergolift hinge that improves typing comfort and overall ventilation, as well as the customizable Anime Matrix display on the lid. The latter gives users a nice dash of customization to their laptop, and ASUS has made it easier than ever before for users to put their name and custom logos on the LED-powered lid.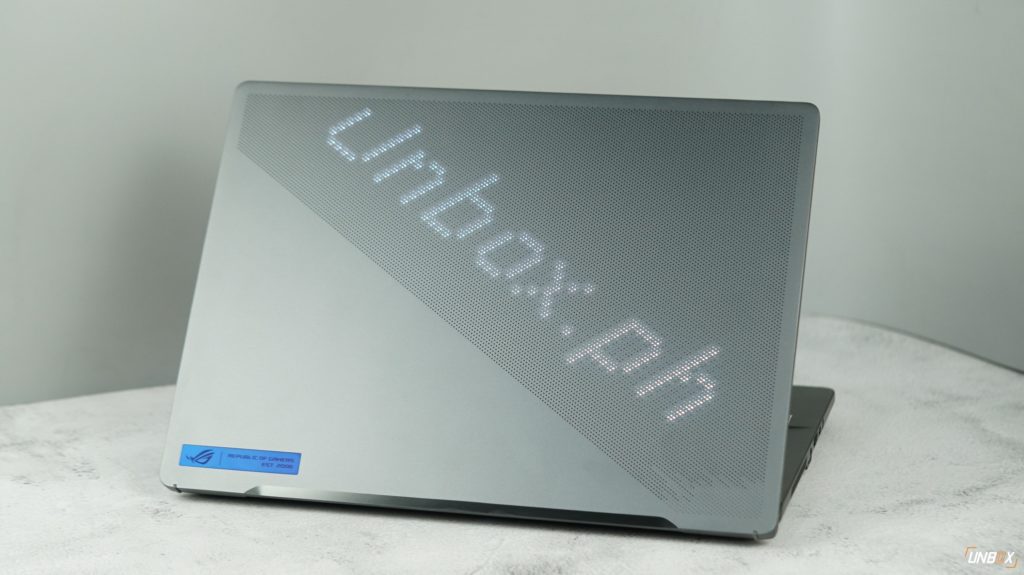 The Anime Matrix display has more LEDs this time around so text, pictures, and animations look clearer than in the previous generation.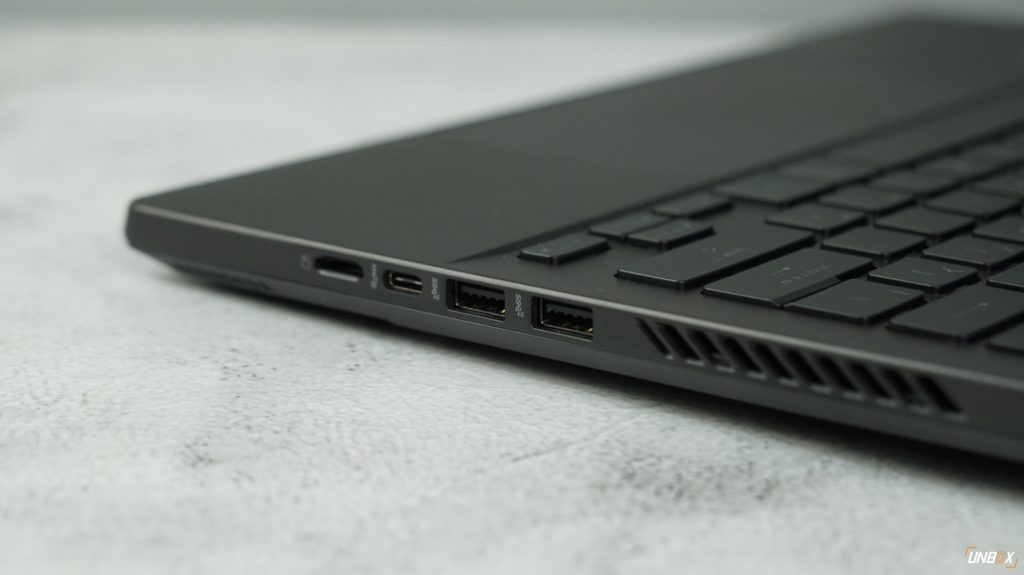 The laptop is available in two colors: white and grey. There's also a non-illuminated version of the G14 available in other markets that's a little cheaper and lighter, but we're not sure if that version will ever come to our shores.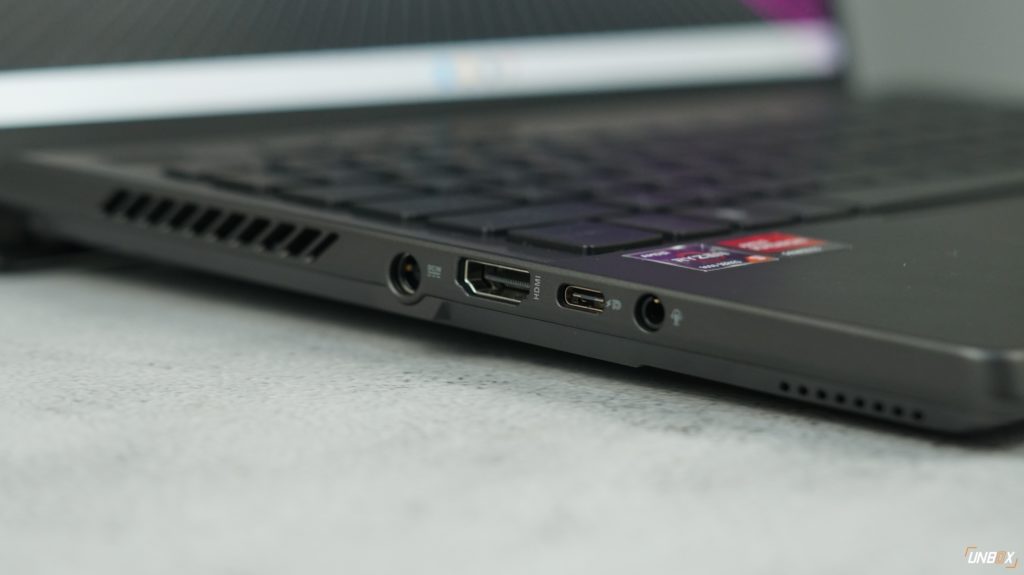 As far as ports go, there are two USB Type-C ports (with one pulling double duty as a charging port and display port), HDMI 2.0b, two USB A 3.2 ports as well as a microSD card reader, and a charging port for the barrel charger. ASUS provides two charging bricks for the laptop: a relatively compact Type-C charger when you want to be more mobile and a chunkier charging block when you actually want to sit down and play games.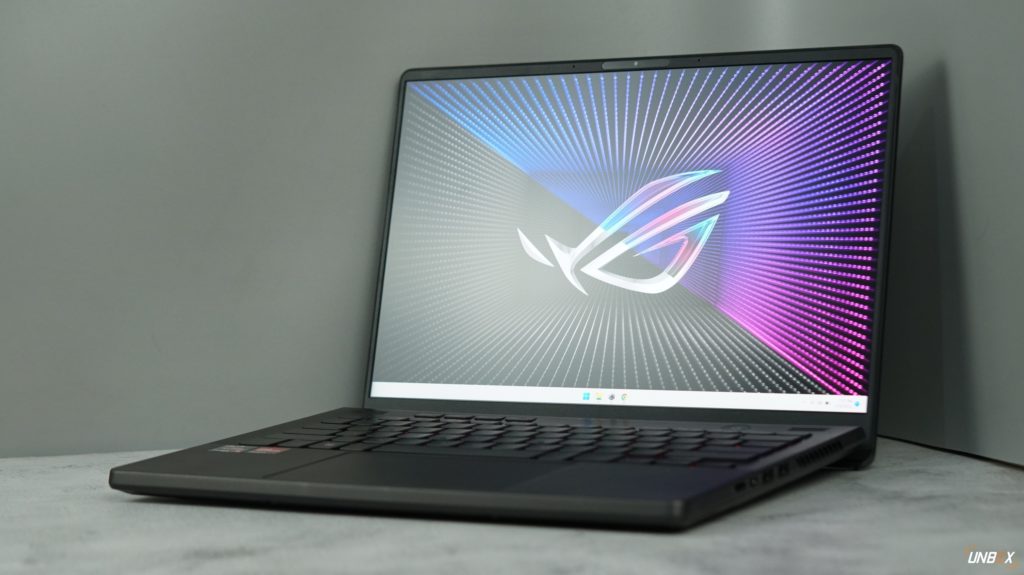 Display
The ASUS Zephyrus G14 GA402 has a 14-inch, 16:10 QHD+ display that has a 120Hz refresh rate and a 3ms response time. The display is supposedly Pantone validated for color accuracy and has a quoted 500 nit peak brightness.
As we mentioned before the bezels are smaller this time around, which allows for a more compact body despite retaining the same 14-inch screen size.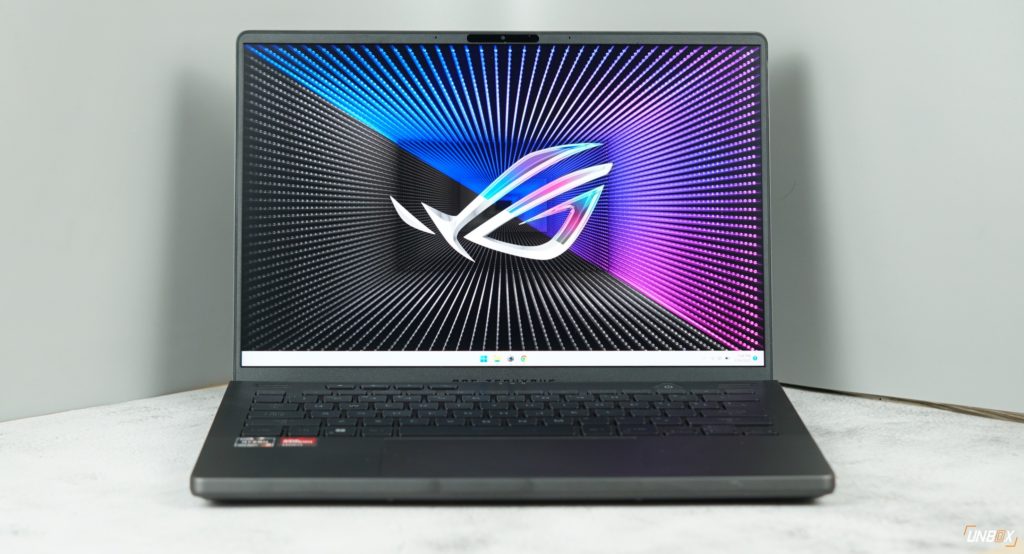 We used our Spyder5 Elite colorimeter to check the display quality and it seems that ASUS didn't really cheap out on the panel. Color gamut and color accuracy is good, which means that the laptop can easily be used by people who need an accurate display and plenty of processing power for their work like video and photo editing.
There's now also a webcam on this year's Zephyrus G14, a feature that was omitted in the last generation.
You can read the whole display report here.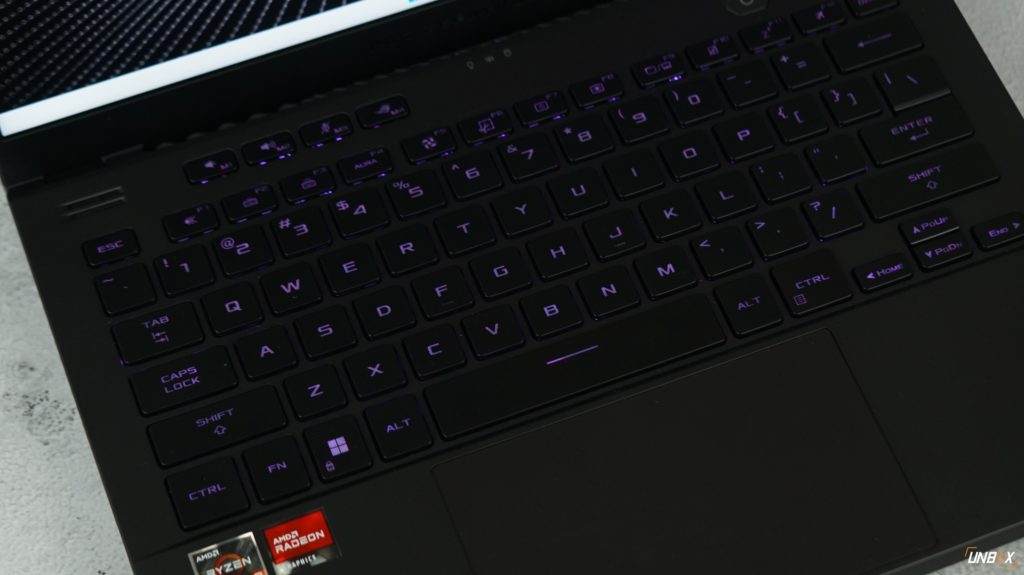 Keyboard and trackpad
The keyboard provided with the Zephyrus G14 is top-notch. Travel for the individual keys is very good, and typing with them feels extremely satisfying. New for this year is RGB illumination for the keys – as the previous generation only offered white backlit keys.
Despite the Zephyrus G14's compact frame, the keyboard layout doesn't feel cramped at all, which made for comfortable typing and gaming sessions.
The trackpad is made out of glass, and it was relatively precise for what it was. ASUS includes a gaming mouse in the package though, which is probably what you'll be using most of the time.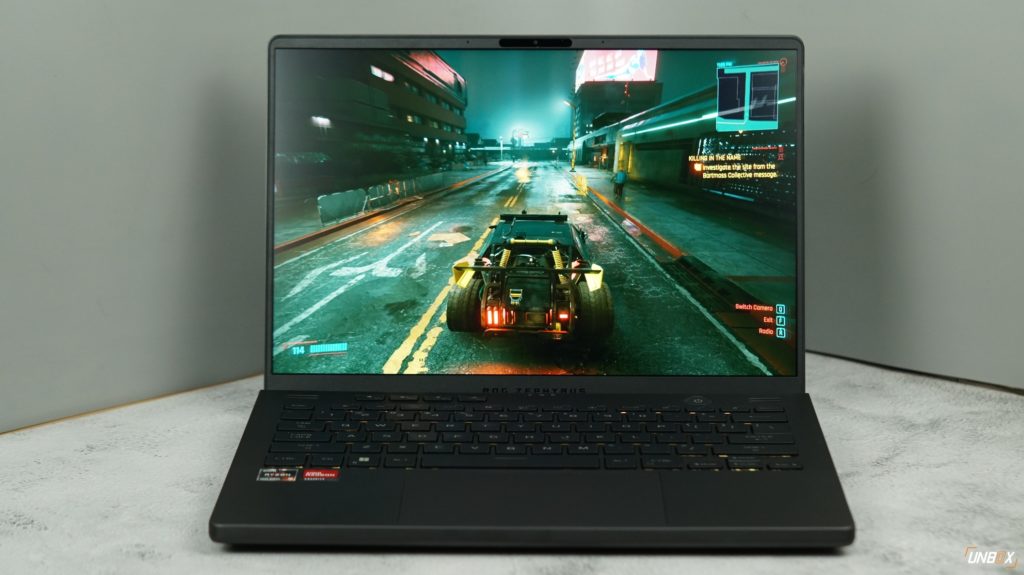 Performance, software, battery
The first Zephyrus G14 was powered by an AMD processor and an NVIDIA GPU, but this time around ASUS has decided to go with an all-AMD lineup. The ROG Zephyrus G14 G402 review unit provided to us in the Philippines came with a Ryzen 9 6900HS processor along with an AMD RX 6800S discrete graphics card. RAM and storage options are pretty generous for this configuration, coming in at 32GB of DDR5 RAM and 1TB PCIe 4 respectively.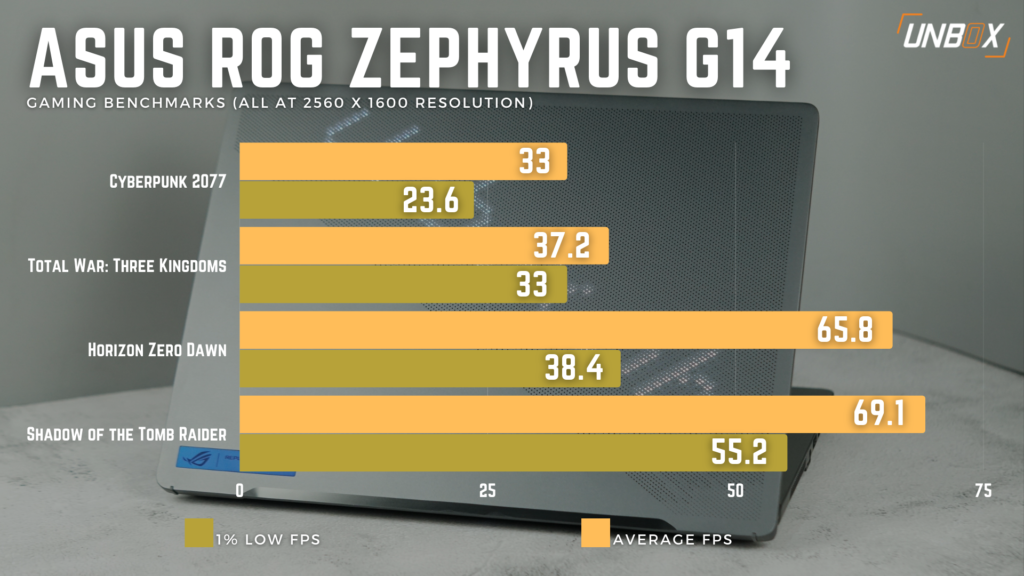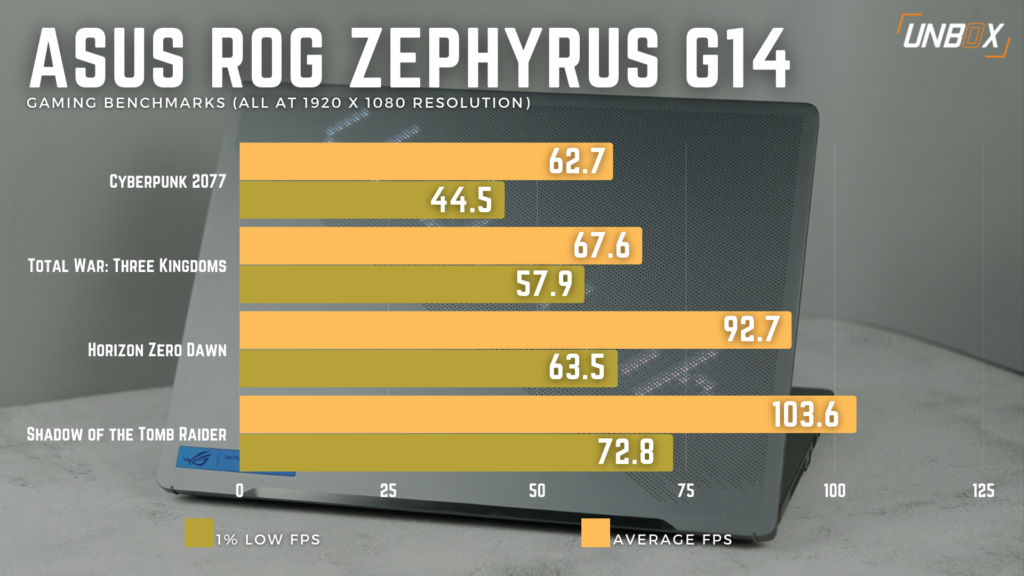 We ran gaming tests on the Zephyrus G14 in two resolutions – one in full HD and another in QHD+. As the gaming tests show, the Zephyrus G14 is fully capable of running games past 60 FPS in full HD, though it does have some trouble with graphically intense games like Total War: Three Kingdoms and Cyberpunk 2077 in QHD+ resolutions with graphics set on ultra.
Realistically you can drop some of the settings for Total War: Three Kingdoms and Cyberpunk 2077 to clear 60FPS as all of our benchmarks were set with the highest graphical settings, so take note of that as well.
This makes the Zephyrus G14 a fairly powerful machine that can handle both gaming and content creation. Thanks to AMD's new Rembrandt generation, the Zephyrus G14 is able to quickly handle and render video without any issues, making it a great laptop for anyone whose a content creator that needs a relatively compact device.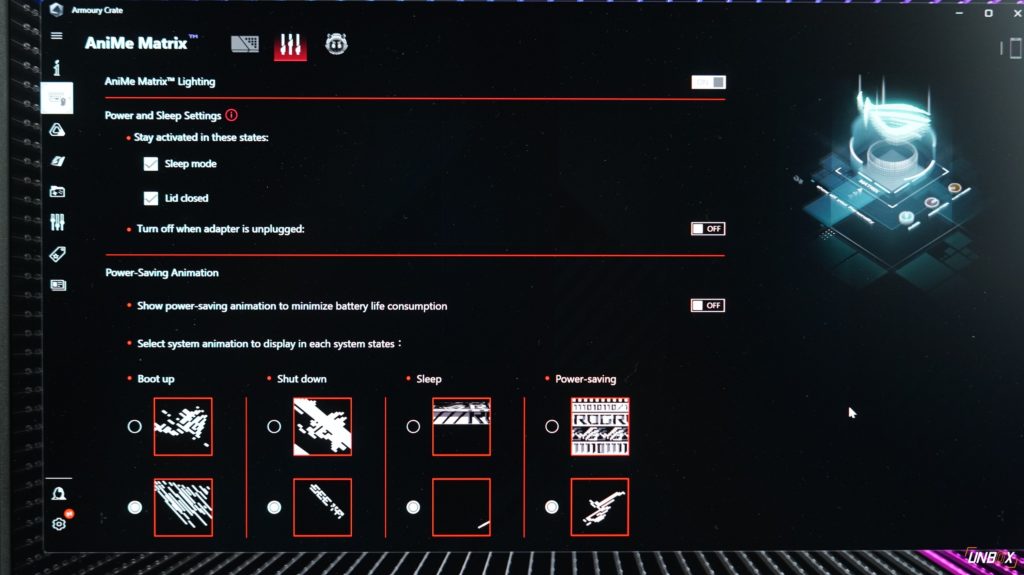 Just like with any ROG laptop, you'll be able to tweak the power, fan, and noise profile of the Zephyrus G14 in Armory Crate, which is coincidentally where you'll find the controls for the Anime Matrix display on the back as well.
As for battery life, the Zephyrus G14 G402 scored a mediocre 3 hours and 38 minutes on our punishing battery rundown test, which is a far cry from the battery life of the original Zephyrus G14 launched in 2020.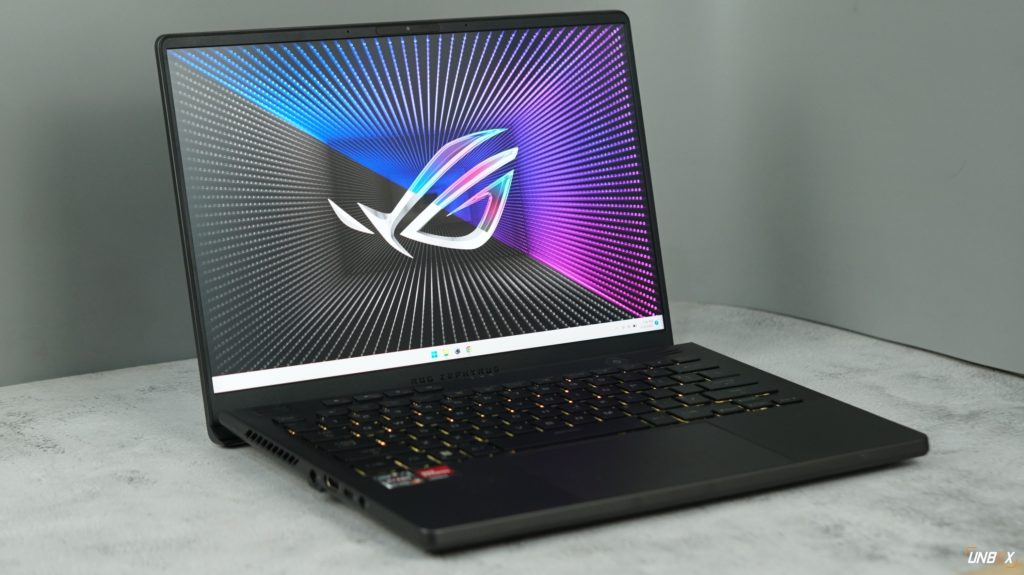 Wrap-up and verdict
The ASUS ROG Zephyrus G14 G402 is better than its predecessor in a lot of ways as we found in our review for it in the Philippines, though there are trade-offs to its newfound power. It's certainly going to be more expensive – by how much, we don't know as of yet. Battery life isn't as good as last-gen too, which should make potential owners wary of long trips without a chance to top up on juice.
That being said, if you're looking for a visually striking gaming PC that can easily handle titles coming out this year, then the ASUS ROG Zephyrus G14 G402 should be the laptop for you.