Review verdict: The Huawei MateView is the perfect display for people looking for a color-accurate, hi-resolution panel in the Philippines, but not everyone is going to love its quirky non-standard 3:2 aspect ratio.
Pros
4K Plus IPS display is pretty great
Excellent color accuracy
Fantastic industrial design
Cons
Non-standard, 3:2 aspect ratio
Touchbar takes a while to get used to
Full wireless display functionality only possible on Huawei products
Huawei's taking aim at the premium monitor market that's currently dominated by Apple, offering a high-resolution alternative for far less money. Their new MateView monitor is a razor-sharp display made for the discerning, but is it worth the money? Let's take a look:
Design and features
Huawei knows a thing or two about designing really sleek, elegant gadgets, and the MateView is no exception. The monitor looks absolutely gorgeous in its silver aluminum chassis.
There's plenty of nice touches on the exterior of the monitor: the stand is incredibly sturdy and cleverly hides most of the inputs on the side and back. The stand also has height and tilt adjustments, though doesn't swivel or rotate.
The base of the stand offers NFC connectivity and contains twin 5W speakers as well as dual microphones. Because of how the inputs are integrated into the stand, there's no provision to wall mount the MateView – you'll have to find a way to integrate the display into your desk. There's also a 3.5mm jack available if you want to use wired headphones with the MateView.
The monitor can connect via HDMI 2.0, USB-C, or via a Mini DisplayPort. Power is delivered via another USB Type-C connector. I like the fact that if you're not particularly keen on using the USB Type-C port to connect your display, you can use it to fast charge your phone (the port supports 65W fast charging).
There's also Wireless Display functionality if you're all about the wireless lifestyle, though take note that you'll be capped at 3,240 x 2,160 when using the wireless display feature, and you'll also be introducing a ton of input lag when you're using the Wireless Display option, and I recommend sticking with wires if you really want to get the most out of the display.
Aside from laptops, you can also connect phones and tablets with EMUI to the monitor wirelessly – simply tap your phone or tablet on the NFC icon on the bottom to initiate pairing. It would have been nice to see this particular feature made available on other phones and tablets as well though sadly it only works with Huawei devices.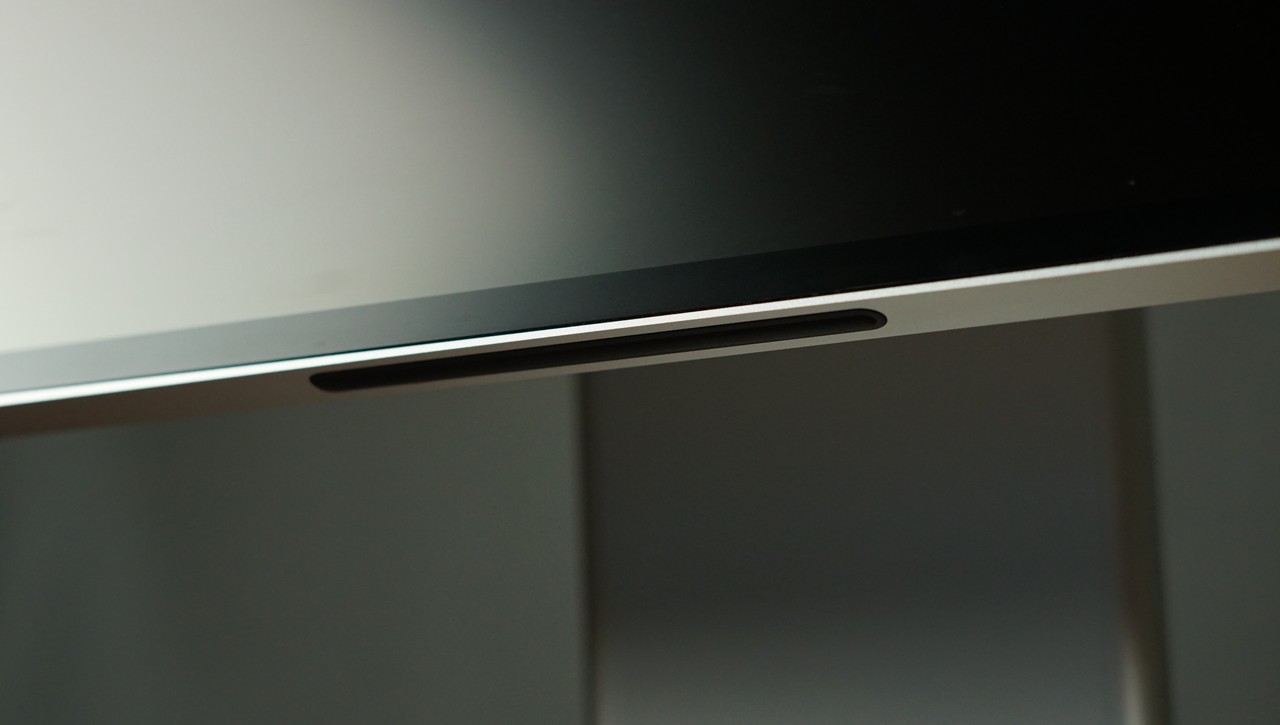 Unlike most monitors in the market today, the MateView uses a touch-sensitive "Smart Bar" at the bottom to navigate through the monitor's settings. You swipe your fingers through the options right to left or left to right to navigate through menus, and select items via a single tap. Double tapping on the bar takes you back one level.
Display and performance
The Huawei MateView monitor has a 28.2-inch IPS display that has a 3840 x 2560 resolution, 3:2 aspect ratio display. Huawei advertises the monitor to have a Delta E accuracy of less than 2, as well as having 98% DCI-P3/ 100% sRGB color gamut, and HDR 400 capabilities.
The monitor's rather odd 3:2 aspect ratio is geared more towards productivity rather than content consumption, as it gives you slightly more real estate on the display for working on spreadsheets or documents. The downside is that you'll see thicker black bars on the bottom and top of movies and TV shows when you're watching since they're usually formatted for the 16:9 aspect ratio.
There are other caveats as well: if you're connected via HDMI to the monitor you're stuck with a 50Hz refresh rate, as only the USB Type-C connector and the DisplayPort supports 60Hz refresh rates. There's also no option for either FreeSync or GSync – sorry gamers.
Using our Datacolor Spyder5Elite to measure the display, we found that the display had 97% sRGB coverage, and 85% of DCI-P3 color coverage. That's a little off the mark as far as Huawei's claim goes, but it's along the line of what we typically see in monitors of this kind. You can see the full report pre-calibration here, and post-calibration here.
More importantly, the monitor hits the under 2 Delta E accuracy that Huawei promises, with the monitor getting an average of 1.08 Delta E before calibration. Unfortunately, we couldn't get better accuracy after calibration, but that's more than enough for more serious colorwork if that's what you want to use the monitor for.
The monitor also has TÜV Rheinland Low Bluelight and Flicker-Free certification, which is bound to help anyone that has to look at a screen for extended periods of time.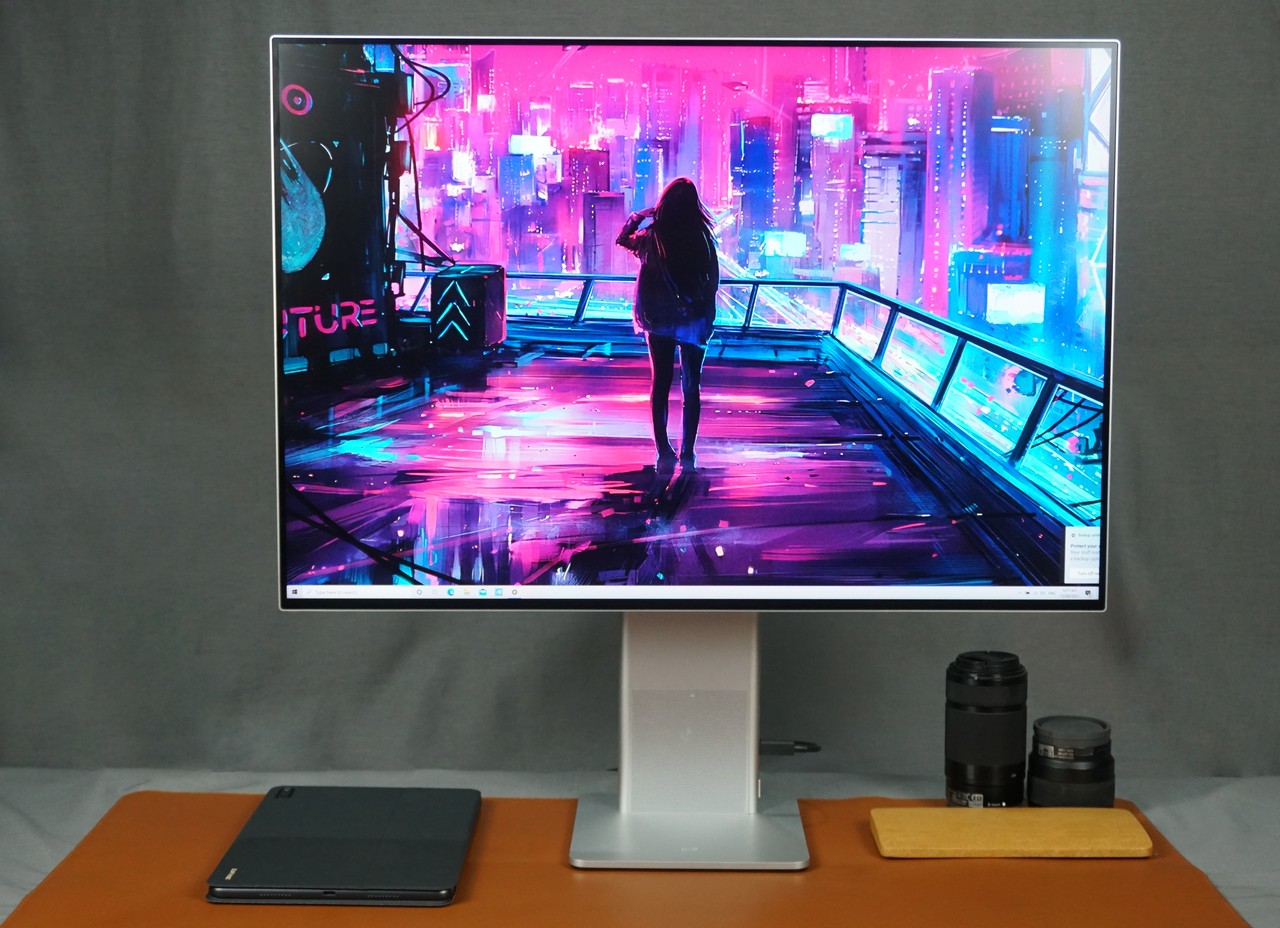 Wrap-up and verdict
Our review of the gorgeous Huawei MateView in the Philippines shows that it's a nice, high-end display that's peppered with plenty of well-thought-out features and cutting edge-tech.
That being said, it's not perfect – the monitor's 3:2 aspect ratio takes getting used to, and the display might not be good enough for color snobs that require an ultra color-accurate display.
The MateView is also a bit on the expensive side, though the monitor has plenty of extra features and options that more than make up for its price tag.
Huawei MateView Review Philippines Price
The Huawei MateView is priced at Php 34,999 and is available for pre-order from August 13 to 20. Each pre-order comes with a Huawei Classic backpack.