Early verdict: The Samsung Galaxy Z Fold 3 proves that foldables are ready for prime time in the Philippines thanks to its increased durability and quality-of-life upgrades over the previous generation.
Pros
Now comes with IPX8 water resistance
Tougher outer and inner screen
Under display selfie camera
Comes with S-Pen functionality
Cons
Still expensive
Under-display selfie camera quality is not the best
Samsung Galaxy Z Fold3 Philippines Specs:
Snapdragon 888 processor
12GB LPDDR5 RAM
256GB/512GB UFS 3.1 storage
7.6-inch QXGA+ Dynamic AMOLED Infinity Flex Internal Display, 120hz adaptive refresh rate
6.2-inch HD+ Dynamic AMOLED External Display, 120hz adaptive refresh rate
12-megapixel f/1.8 main camera with OIS and Dual Pixel AF, 12-megapixel f/2.2 ultra-wide-angle camera, 12-megapixel f/2.4 telephoto camera with Dual OIS, PDAF, 2x optical zoom
4-megapixel f/1.8 under-display selfie camera (inner display)
10-megapixel f/2.2 selfie camera (outer display)
4G, LTE, 5G
WiFi 6, Bluetooth 5.2, GPS
Side-mounted fingerprint scanner, IPX8 Rating, stereo speakers
4400mAh battery
25w fast charging
Android 11, One UI 3.1
The Samsung Galaxy Z Fold 3 is Samsung's hope of winning over foldable skeptics in the Philippines. The 2021 model is tougher, nicer, and a whole lot more useful thanks to S-Pen integration and a whole lot of software tweaks, but its high price will still be a barrier to some.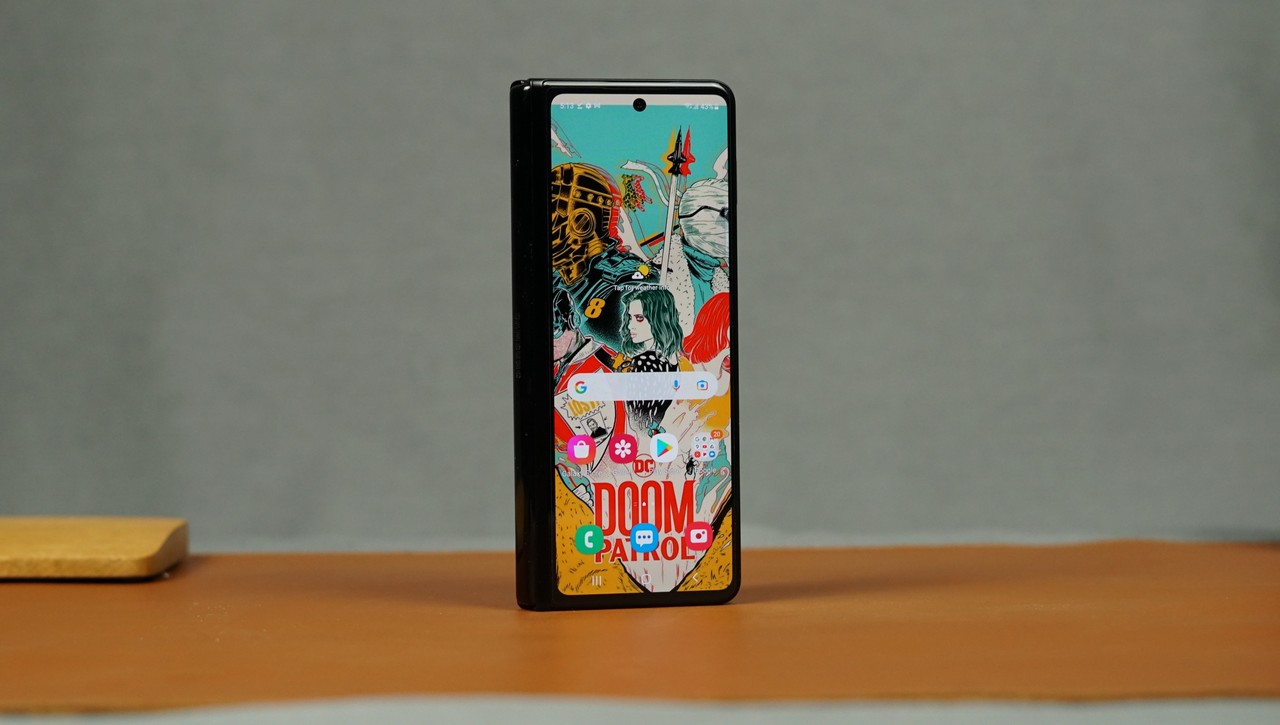 Design
Samsung might be three generations deep in its foldable journey, but the formula for their flagship foldable has stayed the same through the years: there's an external, fixed display on the front, along with a bigger, flexible display inside.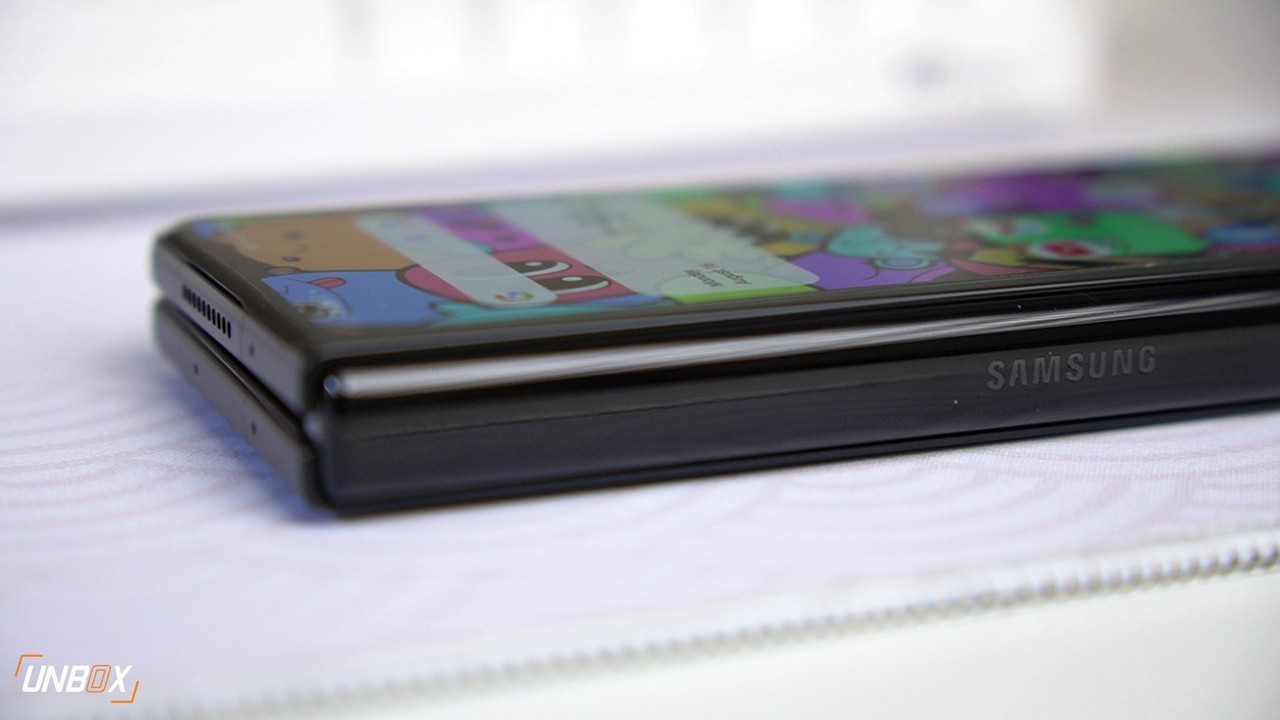 But while the design has been the same since the first Galaxy Z Fold, Samsung has addressed many of the flaws that plagued their two original foldables. For one thing, Samsung has found a way to give the Galaxy Z Fold 3 IPX8 water resistance, which is fairly impressive considering how many moving parts the folding mechanism has.
The biggest upgrade in the phone's build is the new "Armor Aluminium" in the phone's frame and hinge. Samsung claims it's "the strongest aluminum ever used on a Galaxy smartphone" and gives the foldable an even better chance of surviving day-to-day use as a daily driver.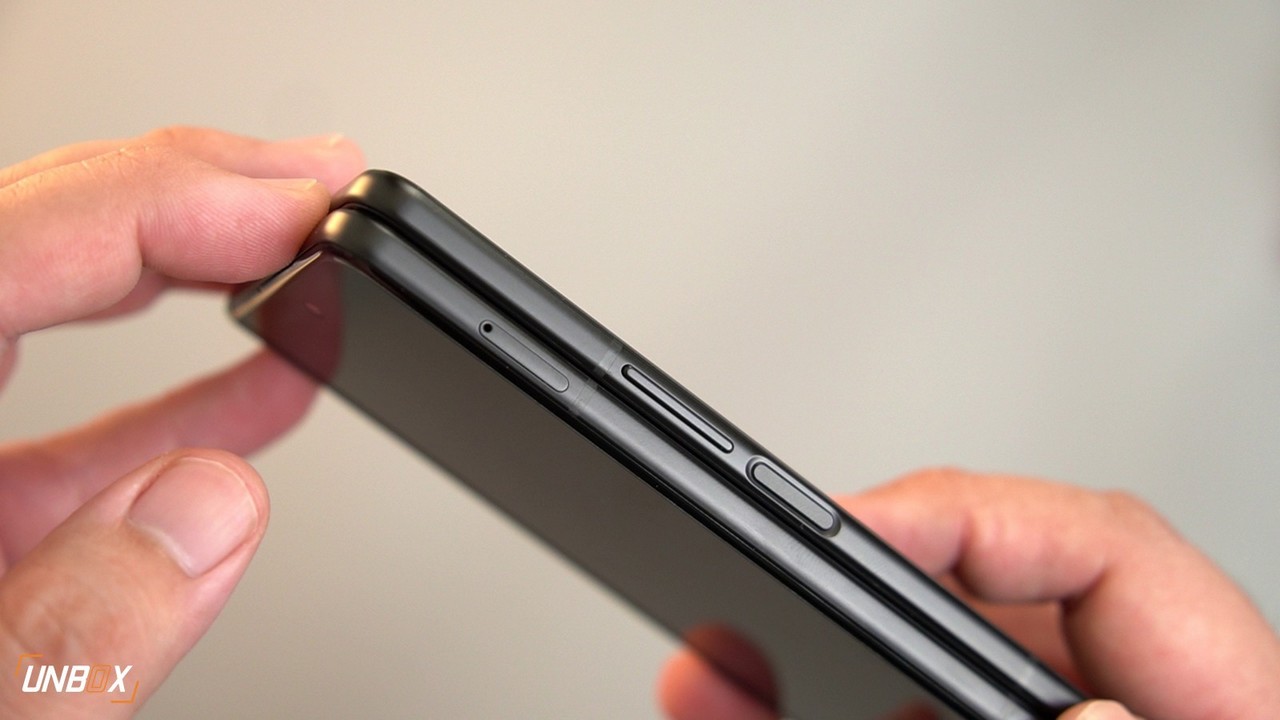 The screens also get more protection this time around. The external display gets Corning's Gorilla Glass Victus, while the flexible panel gets a new stretchable PET5 (Polyethylene terephthalate) material that's 80 percent more durable than ever before.
Samsung also added S Pen support to the Galaxy Z Fold 3, a feature that early adopters of the brand's previous foldables have been clamoring for via a Wacom layer integrated into the flexible screen.
The phone also got a few nips and tucks as far as its overall dimensions is concerned, with the foldable shaving 11 grams off of its weight and about half an millimeter off of its thickness.
Display
You can't really talk about the Samsung Galaxy Z Fold 3 without going over its absolutely gorgeous display. Like I mentioned before, the foldable has two screens: there's an external, 6.2-inch, 832 x 2268 resolution cover display that uses a Dynamic AMOLED 2X panel with a 25:9 aspect ratio and 120Hz refresh rate, and an even bigger internal 7.6-inch, 1768 x 2208 resolution foldable screen that uses a flexible, dynamic AMOLED panel that has HDR10+ capability, 120Hz refresh rate, and S Pen support.
If there's one company that knows how to make displays, that's definitely Samsung, and as expected both the cover display and the folding display of the Galaxy Z Fold 3 looks incredible. The displays are bright, bold, and incredibly eye-catching.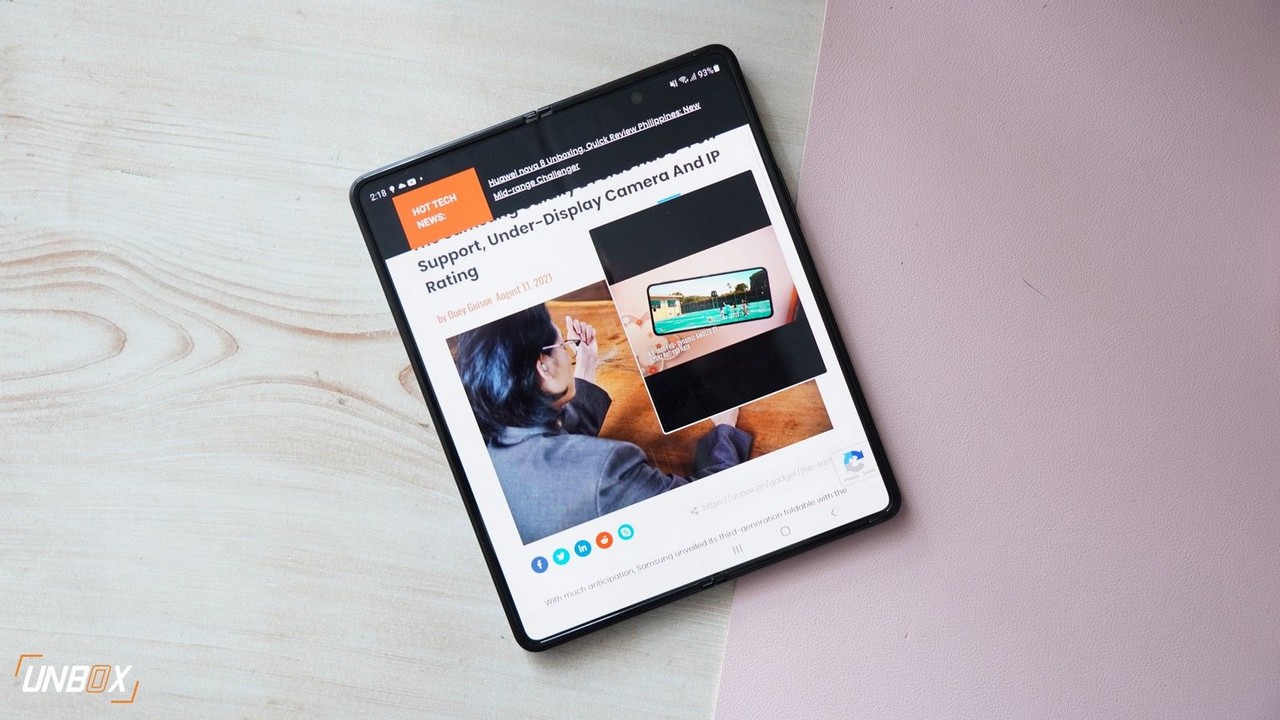 There's still a crease in the middle of the folding display but honestly, that's not really a deal-breaker since you really don't notice it unless you're really looking for it.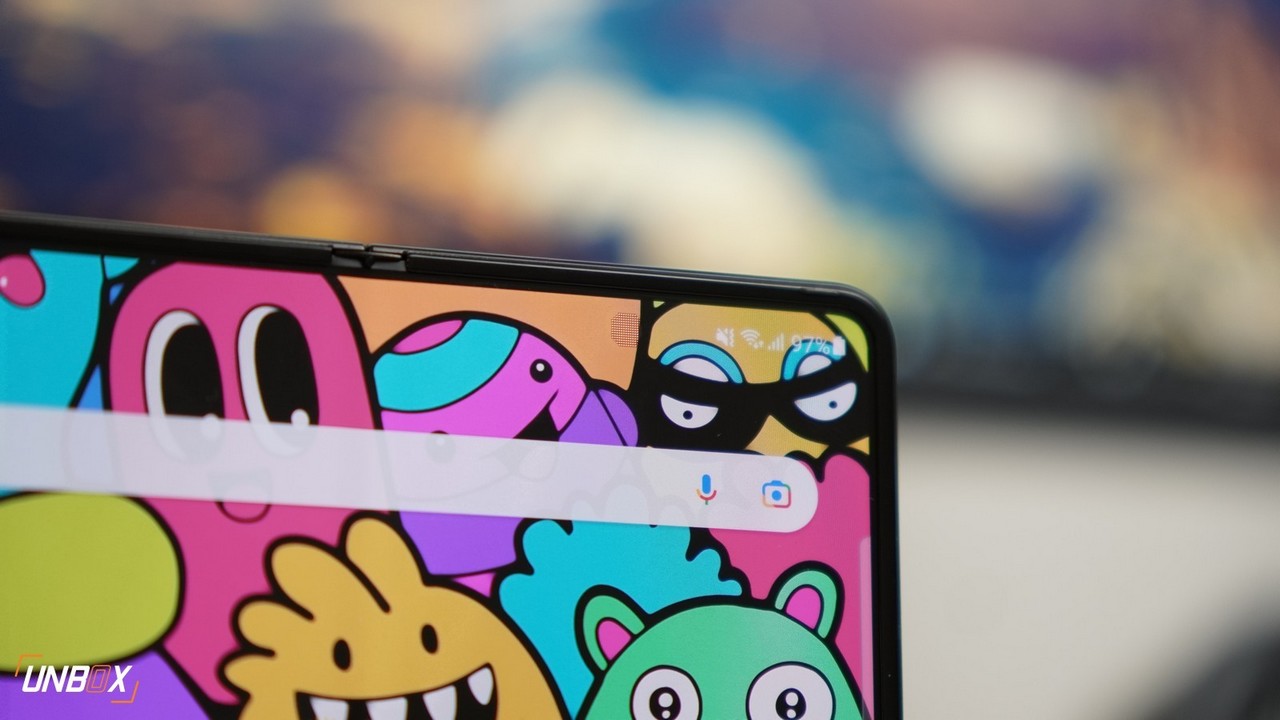 The inner screen also doesn't have a screen cutout, thanks to the use of a new under-display camera array. The 4-megapixel camera is sufficiently hidden under the display that you really won't find it unless you're really hunting for it, giving you a large, uninterrupted space to work on when you're using the inner screen.
Cameras
Samsung has chosen to mostly re-use the camera array on last year's model with the Galaxy Z Fold 3. Essentially, you're getting a 12-megapixel f/1.8 aperture main camera, a 12-megapixel f/2.2 aperture ultra-wide camera, and a 12-megapixel f/2.4 aperture telephoto camera capable of 2x optical zoom.
As with last year's iteration, you can expect OIS on both the telephoto and ultra-wide shooters. They're not the bleeding edge when it comes to mobile photography, but then again that's not the point of this particular foldable anyway.
Aside from the under-display camera, the Galaxy Z Fold 3 also has another selfie camera set on the cover display, specifically a better 10-megapixel f/2.2 aperture snapper.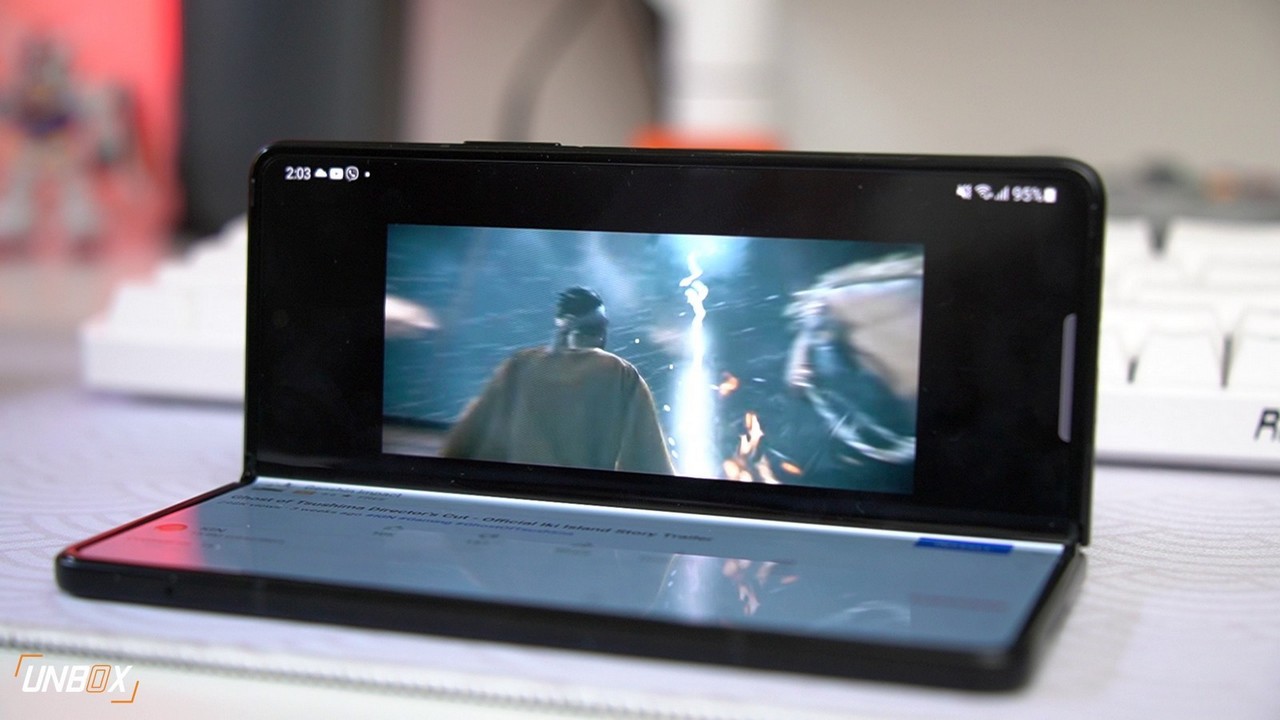 Performance, software, and battery
Samsung has ditched its practice of using its latest and greatest homegrown processor to power its newest flagships with their new foldables. The Galaxy Z Fold 3 will ship with Qualcomm's Snapdragon 888 chipset globally.
That should make Exynos haters happy the world over. Better still, the Galaxy Z Fold 3 comes with 12GB of LPDDR5 RAM, and two storage flavors: 256GB and 512GB.
There have already been plenty of things said about Qualcomm's flagship processor, so we're really not going to go into it here anymore. Just know that the Samsung Galaxy Z Fold 3 is able to run all current apps and games just fine, and it's pretty much future-proofed for the next few years.
One of the things that Samsung really worked on this year is software tweaks that help their One UI 3.5 conform to the unique properties of the display. We'll be taking a deeper dive into the software during our full review, but for now, know that Samsung's custom UI is doing good work.
The Galaxy Z Fold 3 has a 4400mAh battery in its chassis. Disappointingly Samsung has decided to keep charging speeds down to just 25W when charging via a wired connection and 11W via a wireless charging pad.
Wrap-up and early verdict
Samsung's third-generation foldable looks and feels more like a mainstream product VS a glorified proof of concept thanks to several much-needed improvements. Its price is more palatable too – though it's still pretty far from being priced the same as other mainstream flagships offered in the Philippines.
Samsung Galaxy Z Fold 3 Price Philippines
The Galaxy Z Fold3 is available for pre-order from August 19 to September 21, with an official SRP of Php 87,990 for the 256GB variant and Php 95,990 for the 512GB variant. Aside from an additional 1 year of Samsung Care+, you can choose from either an e-voucher valued at Php 5,000, 50% off on a Flip Cover with S Pen, Galaxy Buds Pro, and a 25W Travel Adapter, or a token worth Php 10,000 and a 25W Travel Adapter.