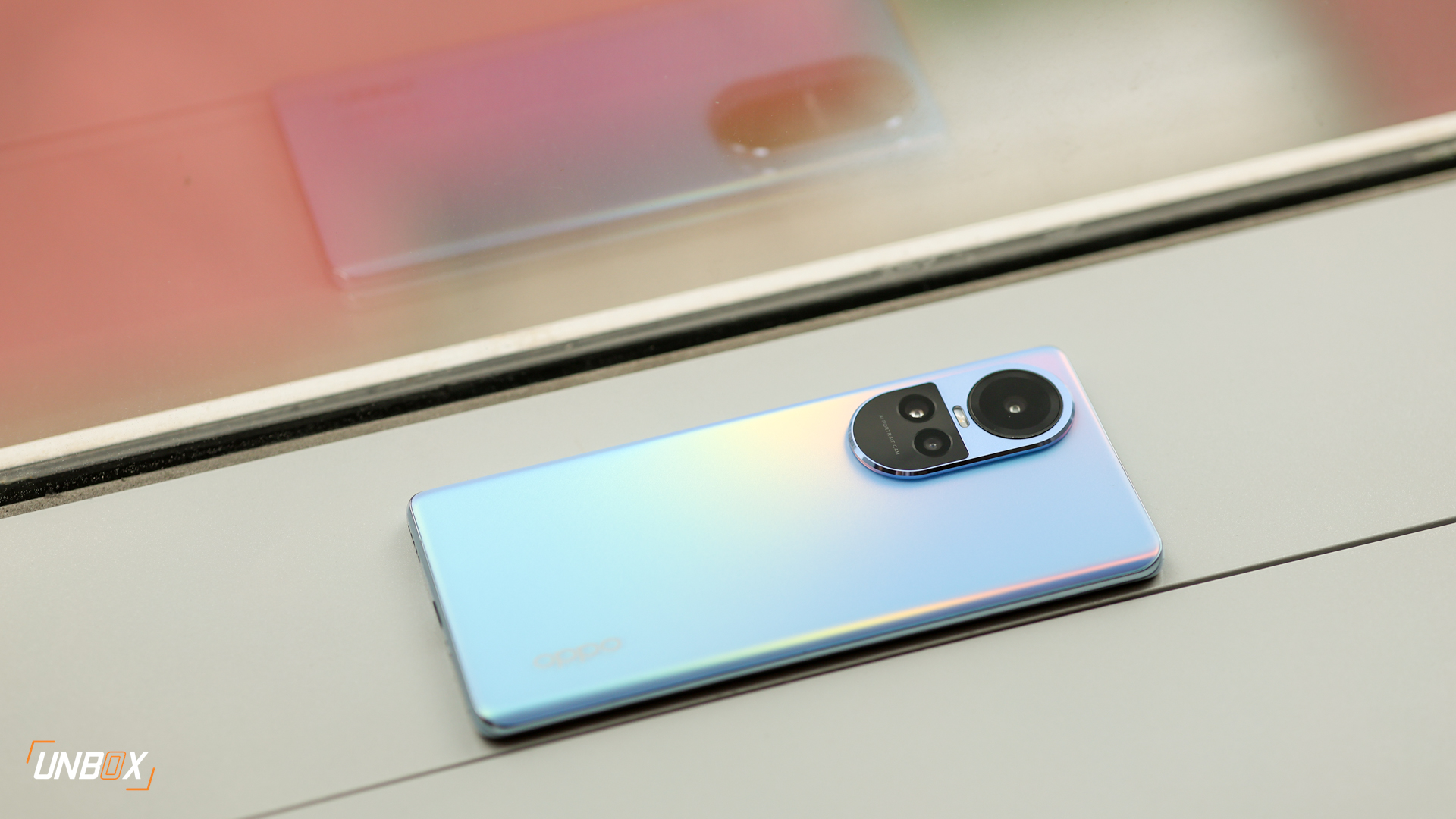 Review Verdict: The standard Reno10 5G variant stands out better than its predecessor thanks to a more versatile rear camera setup and a better display–on top of being more affordable.
Pros
-Very useful portrait camera
-Better display vs predecessor
-More affordable
Cons
-Slower storage speeds
-Weaker processor vs predecessor
-Downgrade for the main camera
OPPO is serious about pushing for a complete set of cameras for the entire Reno10 series, including the standard variant. Veering away from the usual 2-megapixel cameras, the standard Reno10 5G comes with a more usable 2x telephoto camera instead to make it more versatile for both photos and videos. Is this enough to justify the Reno10 5G as an upgrade to the Reno8 5G–or is it more of a sidegrade instead?

OPPO Reno10 5G Review Philippines: Design
Just like its Pro+ and Pro siblings, you get the same design language with the standard Reno10 5G. This includes an oblong-shaped camera module that has three cameras consisting of a main camera, ultra-wide camera, and portrait camera. We applaud OPPO for moving away from 2-megapixel filler cameras for the entire Reno10 5G series, making them truly versatile shooters.
Like its more expensive siblings, the Reno10 5G has a frosted finish for its glass back panel, and the Ice Blue colorway of our review unit shifts between blue and pink depending on how light hits the surface. We prefer this finish over the glossy back used on the Reno8, as it makes the Reno10 5G more resilient against daily wear and tear–and makes it look more premium as well.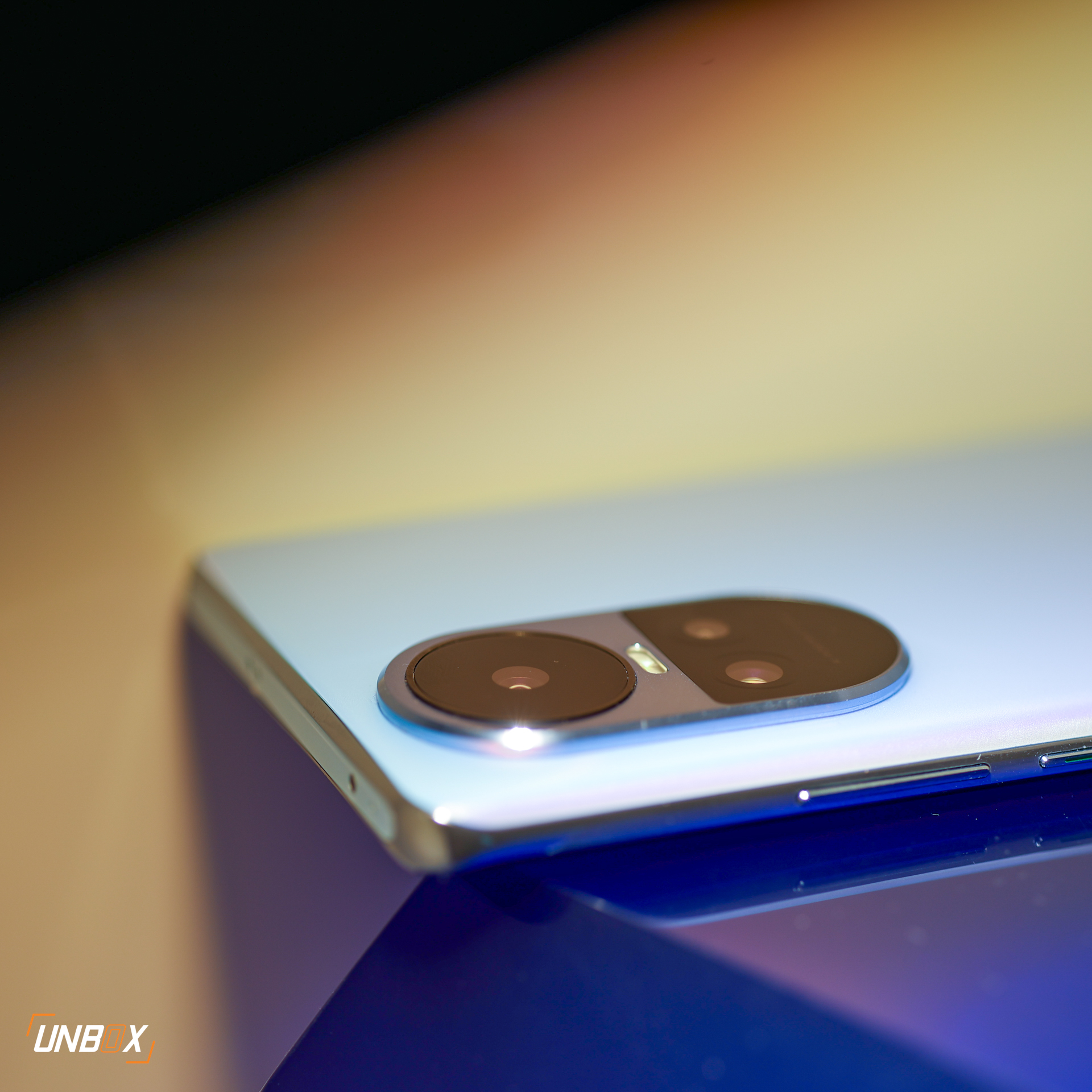 Unlike its predecessor, the Reno10 5G does have a MicroSD card slot, which is useful for adding storage in case 256GB is not enough for you. You also get stereo speakers and a curved display–the latter helping make the Reno10 5G appear slimmer than its predecessor.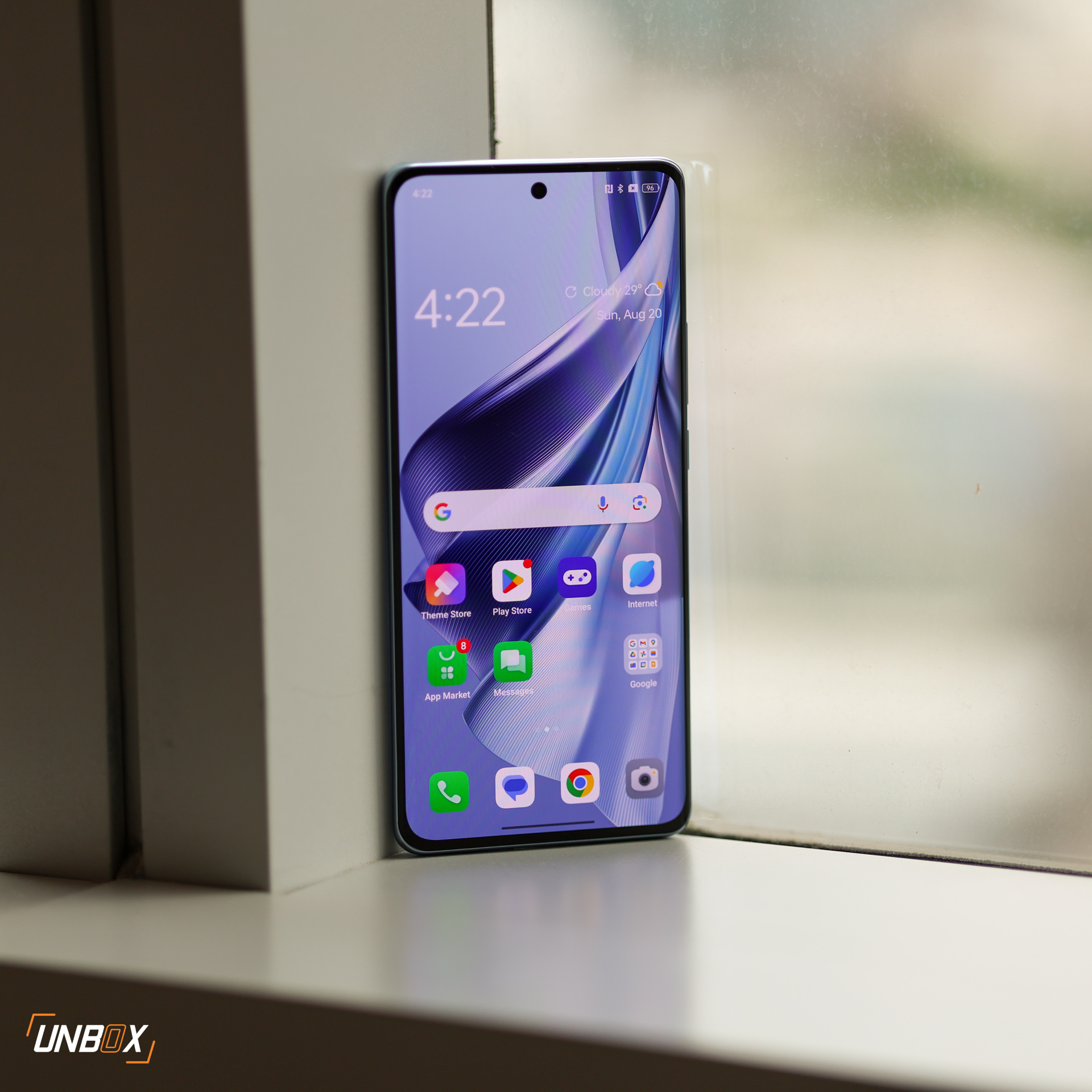 OPPO Reno10 5G Review Philippines: Display
Just like the rest of its siblings, the Reno10 5G comes with a 120hz curved AMOLED display that's slowly becoming the de facto standard among the majority of 2023 mid-range phones. The display used is similar to what we saw on the Reno8 T 5G: a 6.7-inch 10-bit curved AMOLED display with a 120hz refresh rate and a punch-hole for a 32-megapixel selfie shooter.
Echoing our experience with the Reno8 T 5G, 6.7 inches is a sweet spot for curved displays in terms of general phone handling and in consuming multimedia content. Being a quality AMOLED panel, colors are vibrant and accurate, making those HDR content in YouTube really shine through.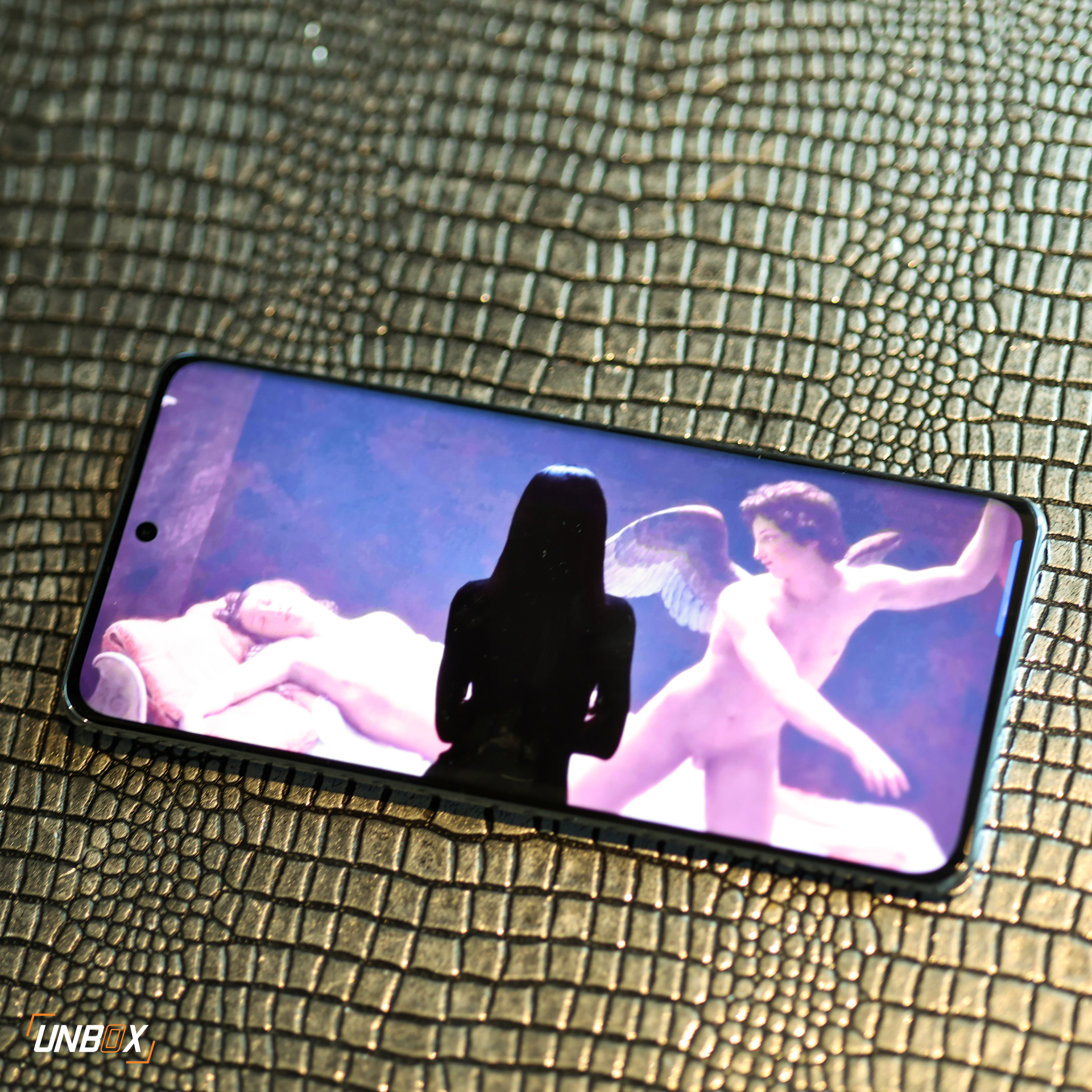 Like its predecessor, the Reno10 5G comes with stereo speakers that sound good for a mid-range phone. That's a nice feature to have since the Reno10 5G does not have a headphone jack.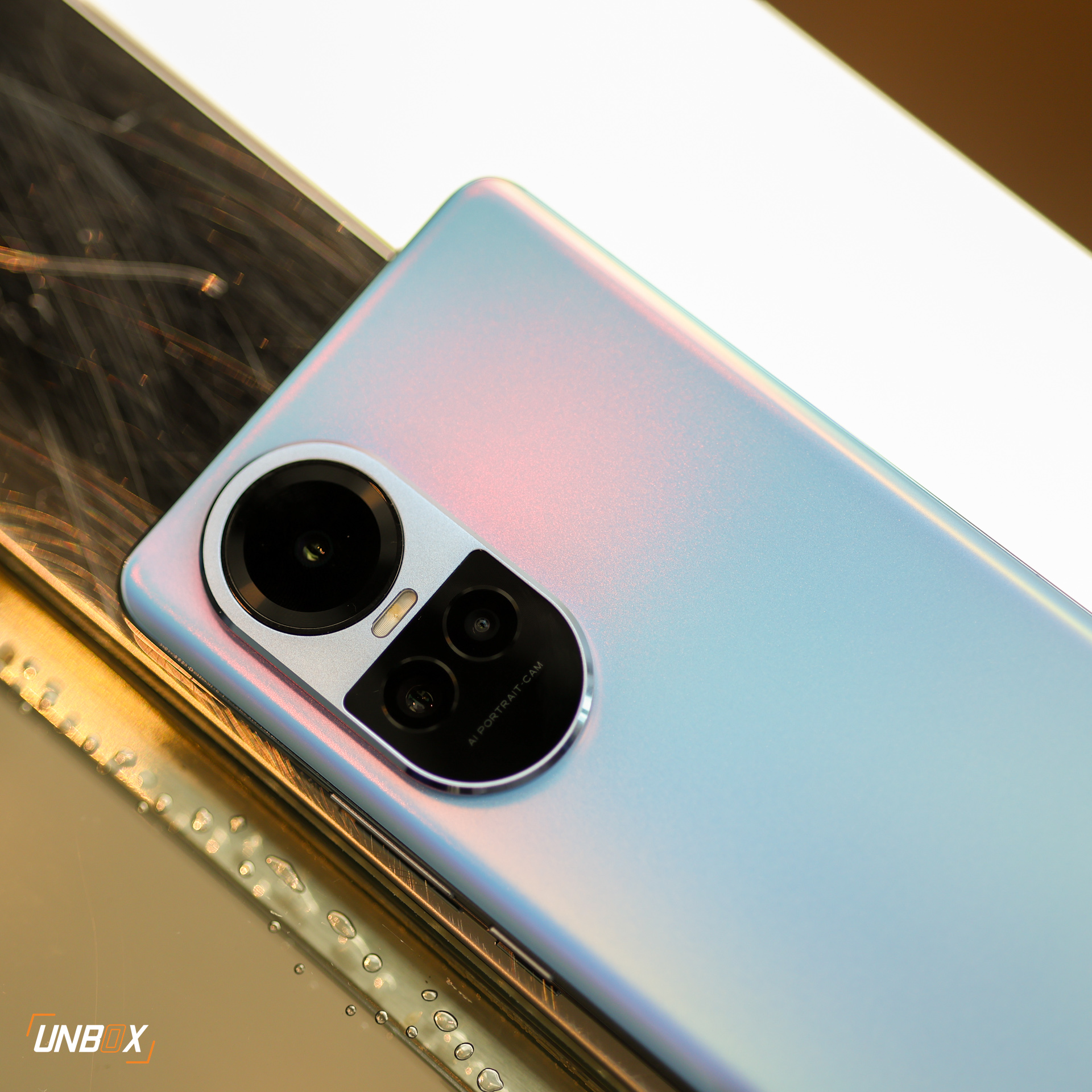 OPPO Reno10 5G Review Philippines: Cameras
Unlike its more expensive siblings that use an IMX890 for the main camera (which is based off the IMX766 that's used on the Reno8 series), the Reno10 5G settles for a smaller 64-megapixel main camera instead. While that might sound like a downgrade, OPPO made up for it by ditching the 2-megapixel filler camera with a more useful 32-megapixel portrait telephoto camera that has 2x optical zoom.
Having optical zoom is better than going for digital zoom (which usually involves sensor cropping), as you get better quality photos overall especially in low-light.
The ultra-wide camera is decent, though we wish that OPPO (and other brands) use a different sensor other than the familiar 8-megapixel shooter–software optimization can only do so much in maximizing aging camera hardware.
While the main camera might be a downgrade to the Reno8's IMX766 sensor, the Reno10's main camera performance is just as good, and this can be credited with OPPO's recent efforts in improving camera performance across the entire Reno line.
Selfies taken from the 32-megapixel shooter are good, with good exposure management especially in backlit situations. While it does not have autofocus like what's being offered on some mid-range phones, the selfies we took in Bangkok are sharp and detailed.
As for video recording, the Reno10 5G can shoot 4K30 videos on the main and telephoto cameras–and Full HD 60FPS in Super Steady mode. What's strange with the video recording capabilities of the Reno10 5G is that you cannot use the ultra-wide camera. We don't know the reason for this, but we hope OPPO will enable video recording with the ultra-wide camera through a future update.

OPPO Reno10 5G Review Philippines: Internals and Battery Life
While the cameras on the Reno10 5G are more balanced, OPPO did take a few steps back with the internals. To recap, the Reno10 5G comes with a Dimensity 7050 processor (aka Dimensity 1080 for those not familiar with MediaTek's naming scheme), 256GB UFS 2.2 storage, and 8GB RAM.
Both the processor and storage type are a downgrade to the Dimensity 1300 and UFS 3.1 storage found on the Reno8, but we give OPPO some slack here, as the Reno10 5G is a few thousand Pesos more affordable–and that it makes up for it with the display and camera setup.
The Dimensity 7050 is a popular choice among brands, as it is positioned as a better alternative to the Snapdragon 695–especially since the latter lacks support for 4K video recording. The Dimensity 7050 is a decent all-rounder, having good camera support and decent performance when it comes to games–you can easily run Genshin Impact at high graphics, and still get a good gaming experience.
And while charging speeds on the Reno10 5G is slower at 67w (vs 80w on the Reno8), you get a bigger 5000mAh battery. Paired with the power efficiency of the Dimensity 7050, we were able to get 15 hours and 4 minutes of battery life with the Reno10 5G–that makes it one of the better phones we've tested in 2023 in terms of battery life.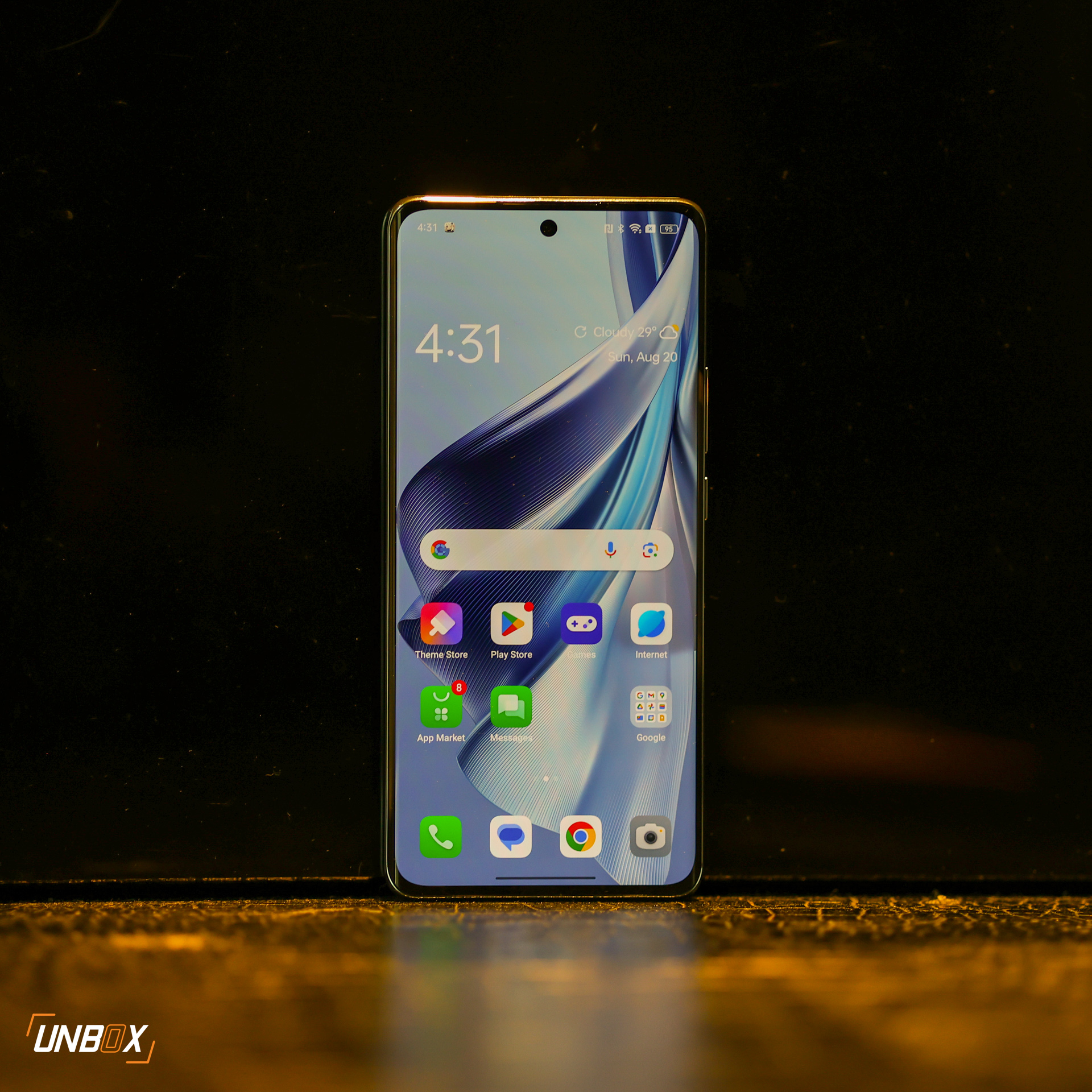 OPPO Reno10 5G Review Philippines: Wrap-up and Conclusions
Despite some of the compromises OPPO, the fact that it is more affordable than the Reno8 at launch–on top of having no filler cameras, a bigger battery, and a better display–makes the Reno10 a solid mid-range offering. At its under Php 24k price point, you'd be hard-pressed to find any phone similar to the Reno10 in the Philippines that has no filler cameras–not to mention a telephoto camera that's decent and useful.
OPPO Reno10 5G Review Philippines: Price
The Reno10 5G is priced at Php 23,999 and is available in OPPO retail stores nationwide and through Shopee, Lazada, and Tiktok.