Review Verdict: The OPPO Reno10 Pro may be the middle child of the bunch but you'll find very little compromise between this model and its Plus sibling. The device features a fantastic display and a great experience with its cameras. The only sticking point lies with its price especially if you're looking at it from a price-to-performance standpoint.
Pros
Gorgeous Display
Solid Camera Performance
80W SuperVOOC Charging
Cons
Single Speaker Diminishes Experience with Screen
Price to Performance Doesn't Add Up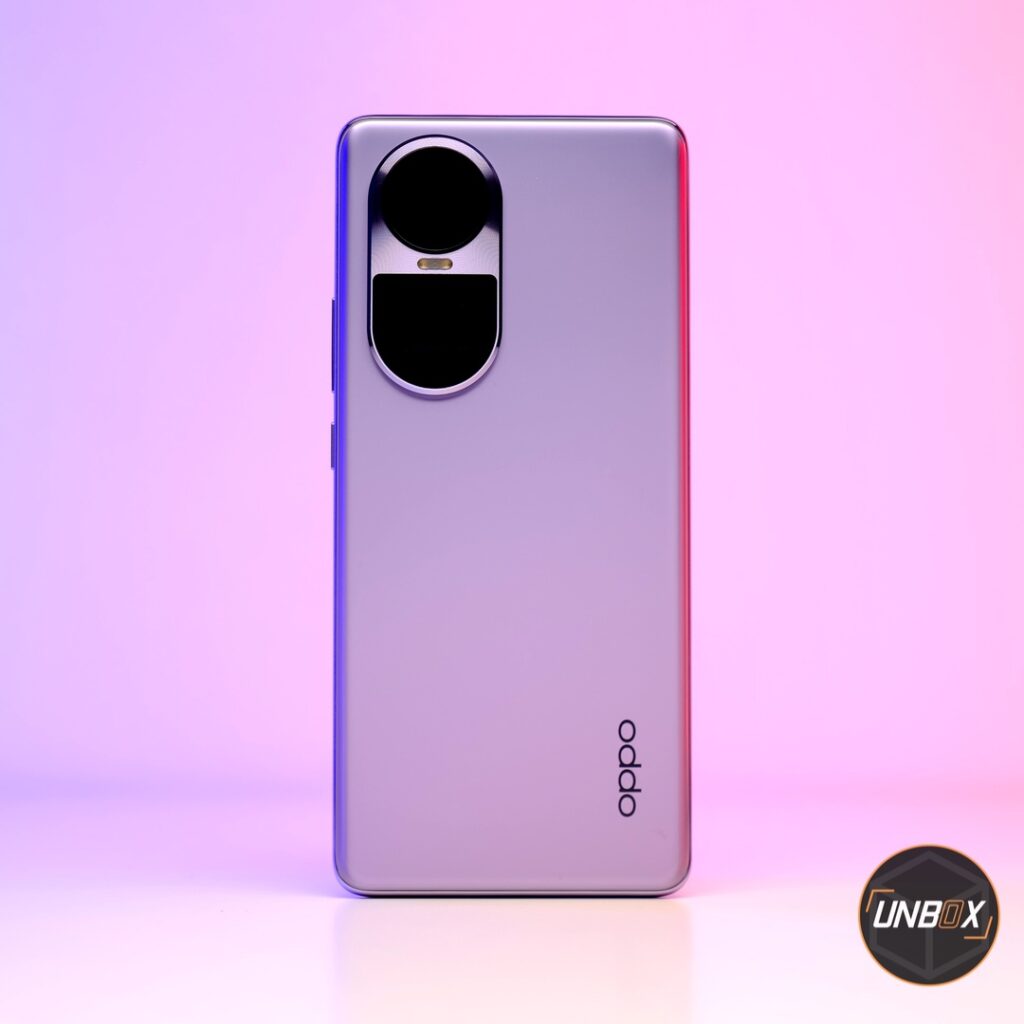 OPPO Reno10 Pro Review Philippines: Design
One of the things that OPPO has prioritized with their devices is how they look and I think that's a play that most phone brands are going for now. They want you to look at your device as an accessory since — let's face it — we rarely leave home without it and when we are without our phones, we feel like something's missing.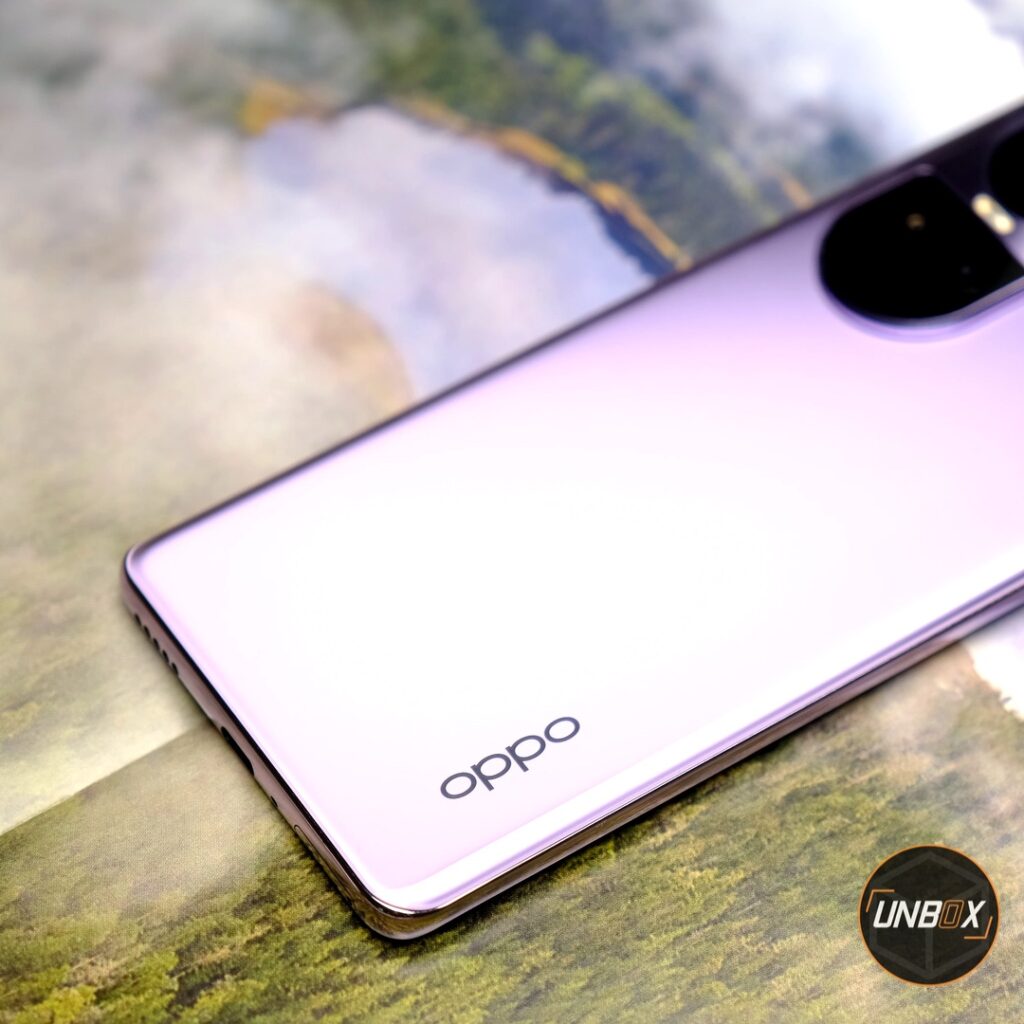 To that end, the OPPO Reno 10 Pro and actually the whole lineup does look really good. The colorway that they sent us for review is called Glossy Purple, which we wouldn't necessarily pick, but if you want something a little less flashy or they do have it in Silver Grey.
Another thing you'll notice about the design is, yes, it does have a curved screen — which can be polarizing — but it does give it a slimmer profile and was honestly a welcome break from the more squared-off phones we've tried recently. It's a really sleek-looking device that only weighs about 185 grams according to their website so it's nice and light plus it fits in the hand nicely.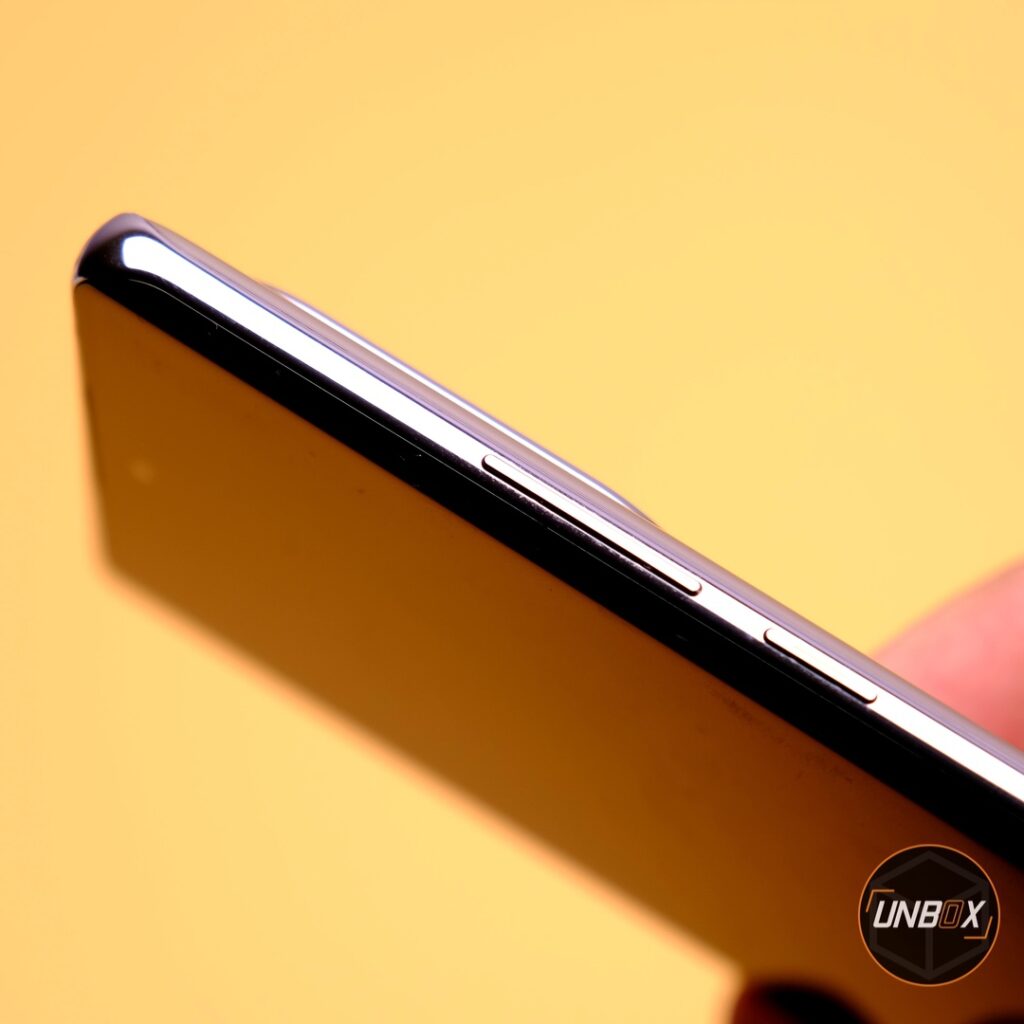 Just to give you a tour of the phone's button and port layout, you have the power and volume rock on the right side.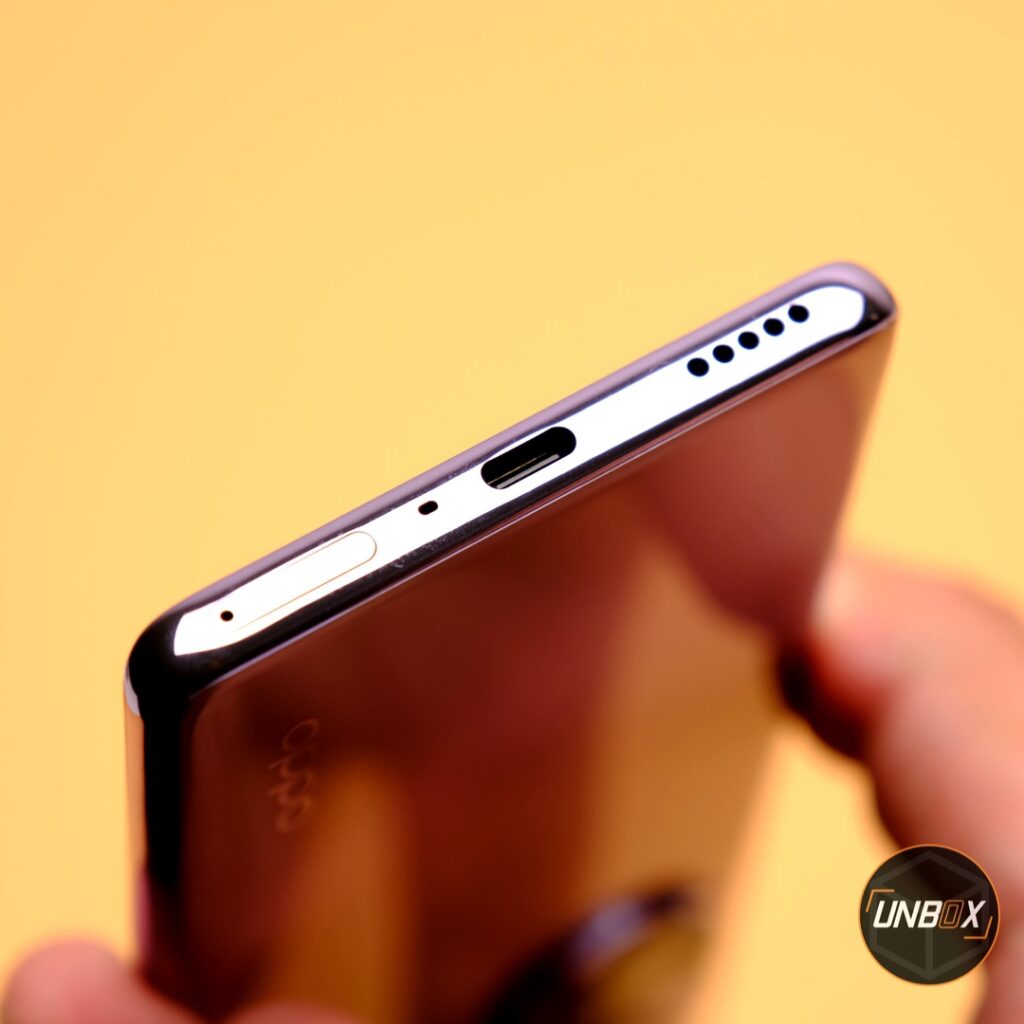 A speaker grille, USB-C port, and access to the SIM tray are on the bottom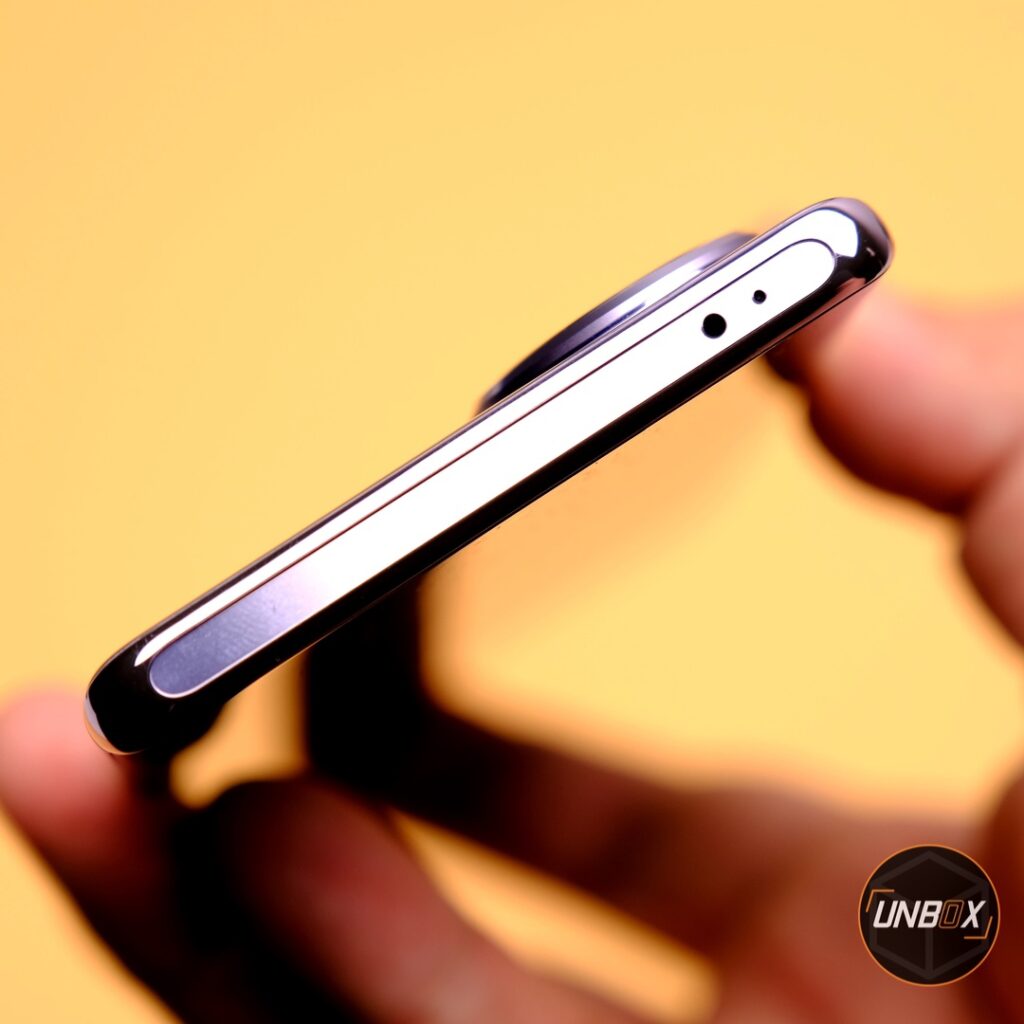 And up on top is an IR blaster because why not.
OPPO Reno10 Pro Review Philippines: Display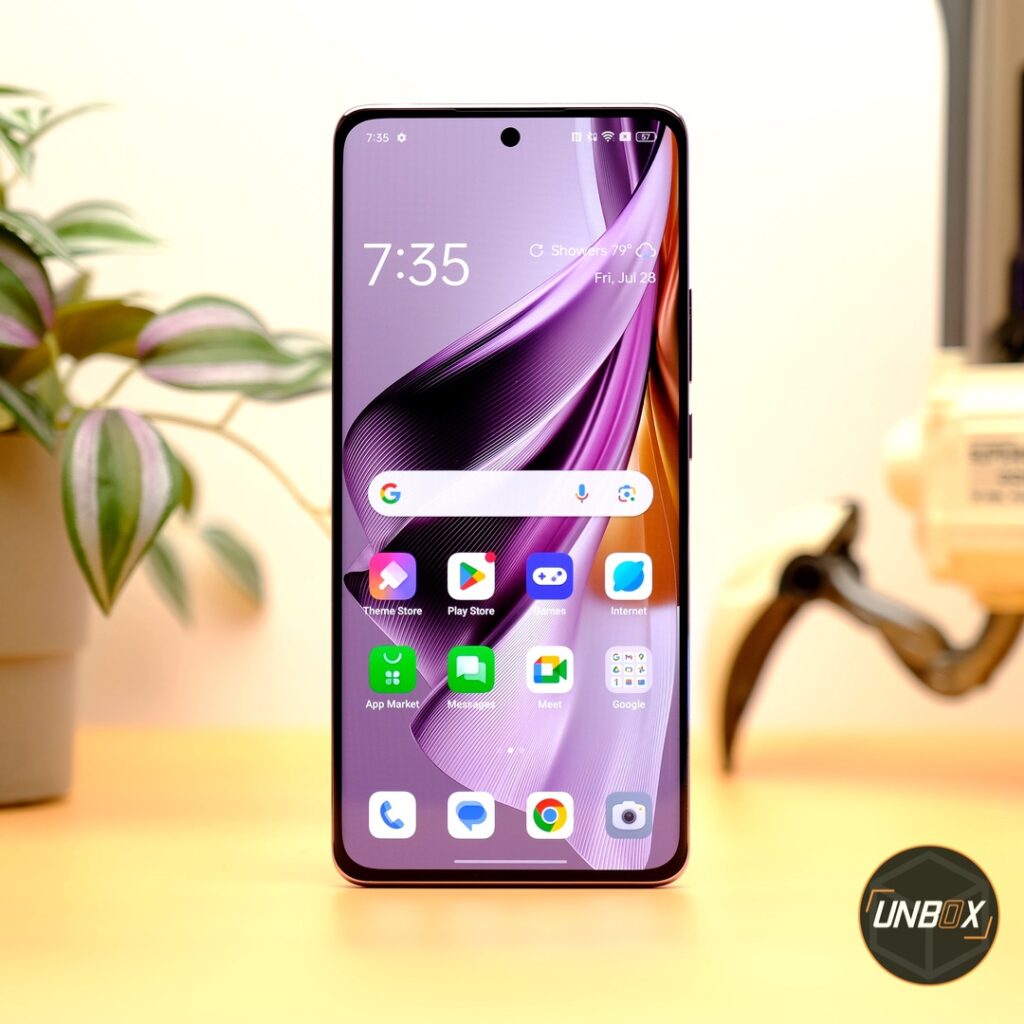 The display on the Reno10 Pro is easily my favorite thing about it. It measures in at 6.7 inches, has FHD+ resolution, and uses an AMOLED panel with a refresh rate of 120Hz — nothing really new when it comes to its specs. But the image quality — particularly the colors — really pops on this device and since we do watch a ton of YouTube content, we can really appreciate that.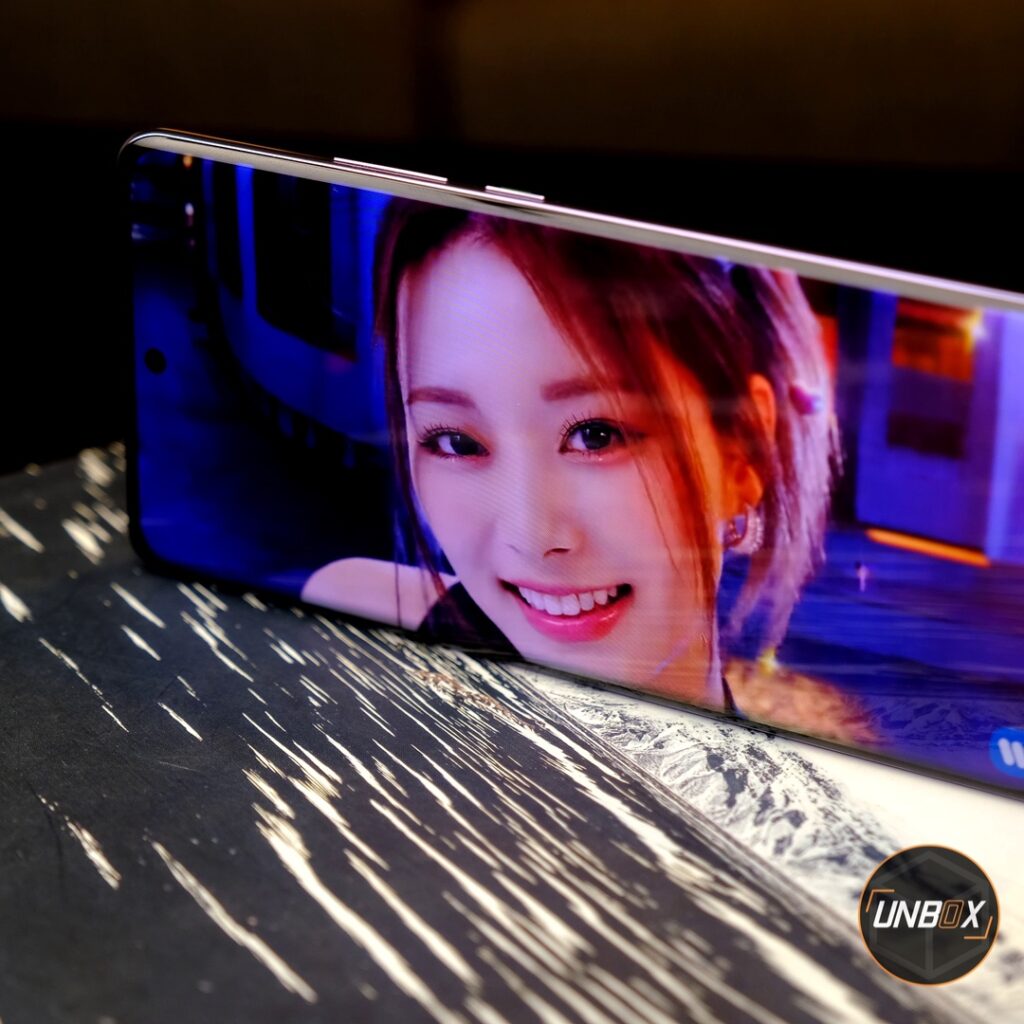 Unfortunately, that awesome screen is paired with a single speaker that really brings the experience down so the best way to enjoy videos on this device is via wireless headphones or your favorite pair of TWS buds.
We weren't able to test out the Reno 10 Pro when the sun was out since the weather has been pretty bad here in the Philippines but they say that you're getting 800 nits of brightness under the sun.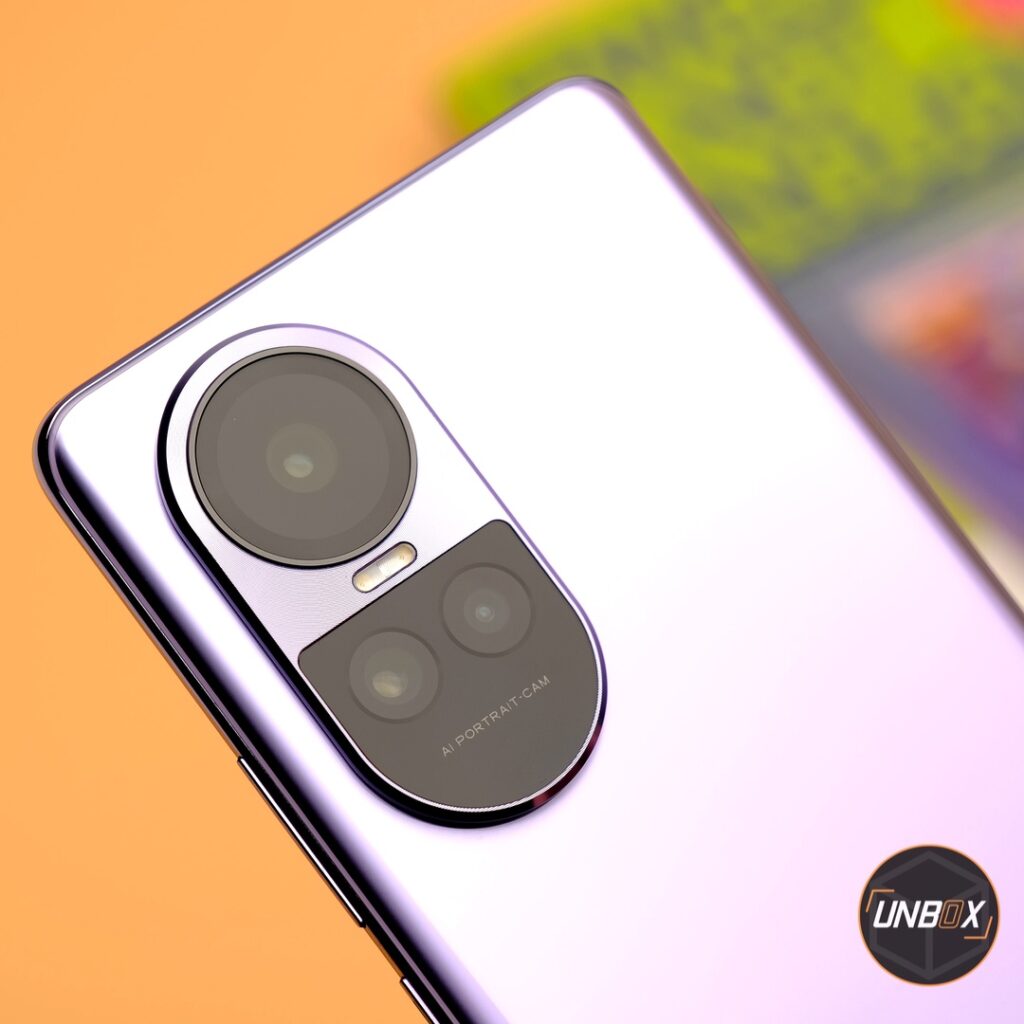 OPPO Reno10 Pro Review Philippines: Cameras
One of the things that OPPO has been pushing for the Reno series is the camera performance of its cameras and for rear shooters of the Reno10 Pro, we're getting a 50-megapixel main camera, a 32-megapixel telephoto, and an 8MP Ultra Wide.
The performance from the main camera is pretty solid. There is a lot of post-processing in the background, which shouldn't come as a surprise but overall, we think the main cam churned out good photos.
The Reno series is also known for their Portrait Mode and the Reno 10 does a good job — even adding a few bokeh balls for effect. We will say though that you kind of have to find the sweet spot in low light because it tends to go way overboard if you choose to simulate lower apertures.
The telephoto camera we admittedly didn't get to test out as much but the team was about to take the base Reno10 to a concert and that does have the same system as the Pro so you can check it out.
Now the ultra-wide is definitely the weakest of the three cameras — not only because it has a lower megapixel count — but you can definitely see a huge dip in the details and you will see a lot more noise when it comes to low-light scenarios.
As for selfies, we are getting a 32-megapixel front camera and we were pretty happy with the snaps that we took. We think that the beauty mode does tend to go a little overboard so we turned it off but the portrait mode does a good job with the front camera as well.
On the video side of things, the rear shooters are capable of 4K footage but only when its Ultra-Steady feature is turned off, in which case, you will be capped at 1080p. Footage is really smooth with this feature on though so if you're the type to share your experiences while you travel or just do run-and-gun vlogging in general this might be a plus for you. The front camera on the other hand is capped at 1080p and there will be a significant crop when stabilization is turned on. We also noticed a lot of camera judder that can be very distracting if you're going to use the Reno10 to record yourself on your adventures.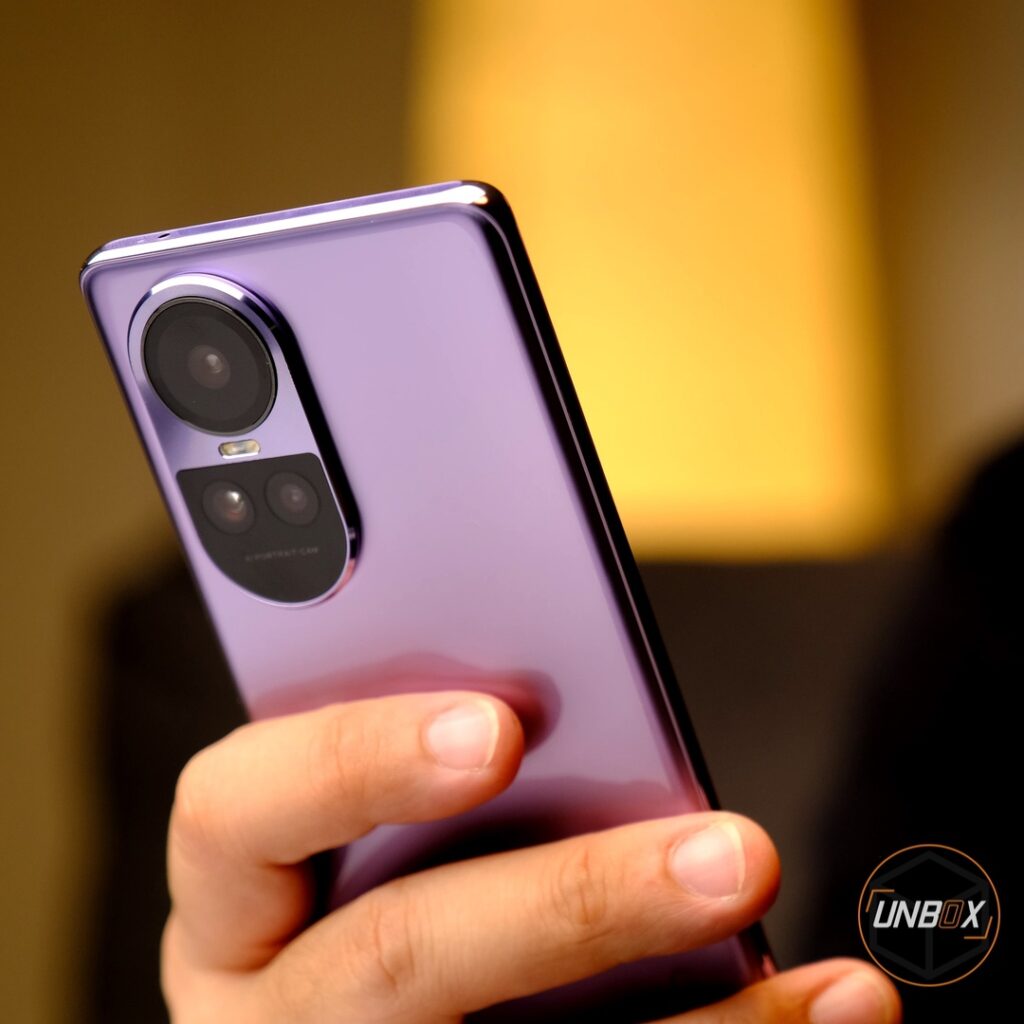 OPPO Reno10 Pro Review Philippines: Internals and Battery Life
In terms of internals, the phone is equipped with a Qualcomm Snapdragon 778G, which we have seen in a lot of devices at this point in the game. It's a dependable processor that's been paired with a good amount of RAM and storage at 12GB and 256GB respectively. It's really going to come down to price to performance as it usually does when it comes to our local market.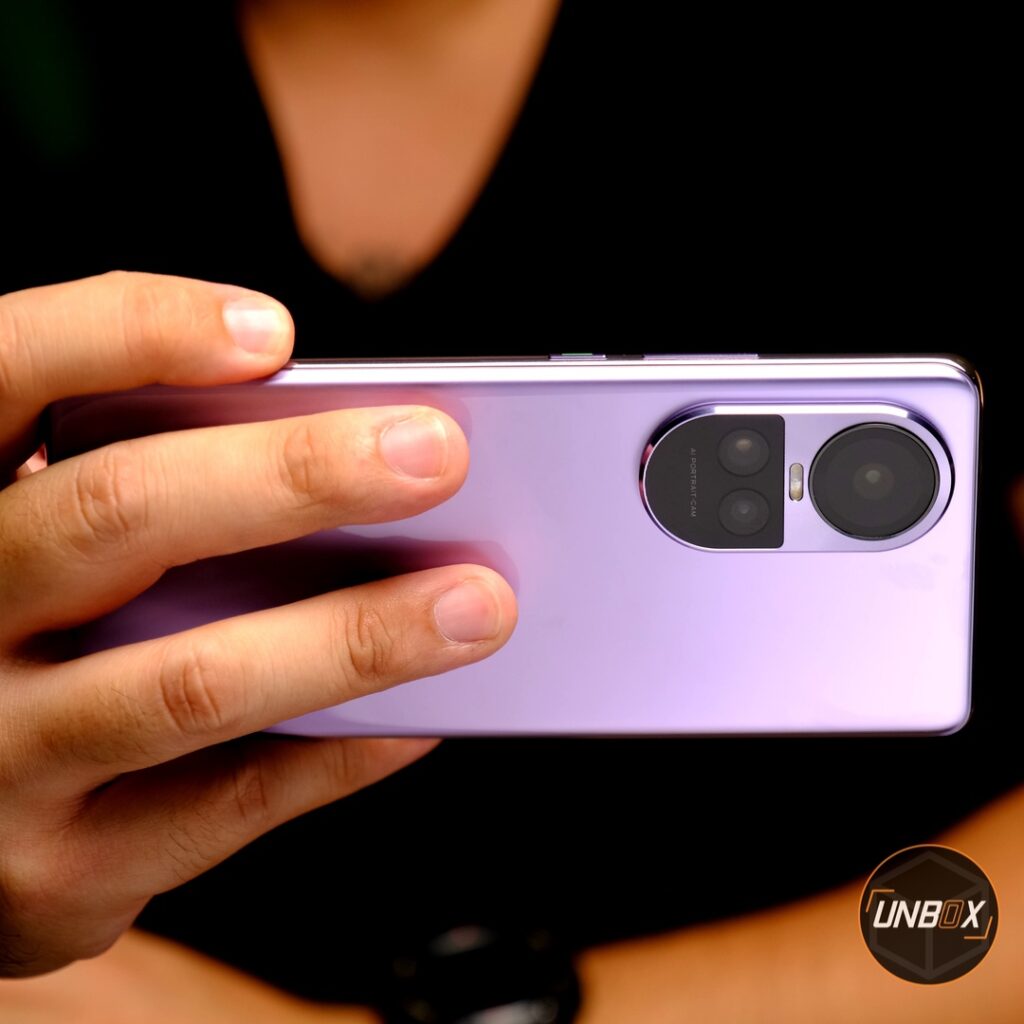 We tried playing some Diablo Immortal with it primarily because we were interested in their new Blood Knight class and, at least in the starting areas, the phone was hitting about the mid-50s while I was in town with busier parts dipping down into the low 40s that get clubbed down to the 30s very briefly too. The Reno series isn't really known for its gaming chops but what it is known for are its cameras.
As far as battery life goes, the OPPO Reno10 Pro is equipped with a 4600mAh battery. With the game testing, camera testing, and general usage, it clocked in 5 hours and 30 minutes of screen-on time so a full day of use isn't out of the question at all. That's with a mix of me being at home half of the day using WIFI and then the device being on data and even being used as a hotspot for a bit.
The Reno10 Pro also supports the company's 80W SuperVOOC charging which took us from 26% to 100% in as little as 30 minutes so you can top up the phone while you get ready in the morning and have enough juice to last you the whole day.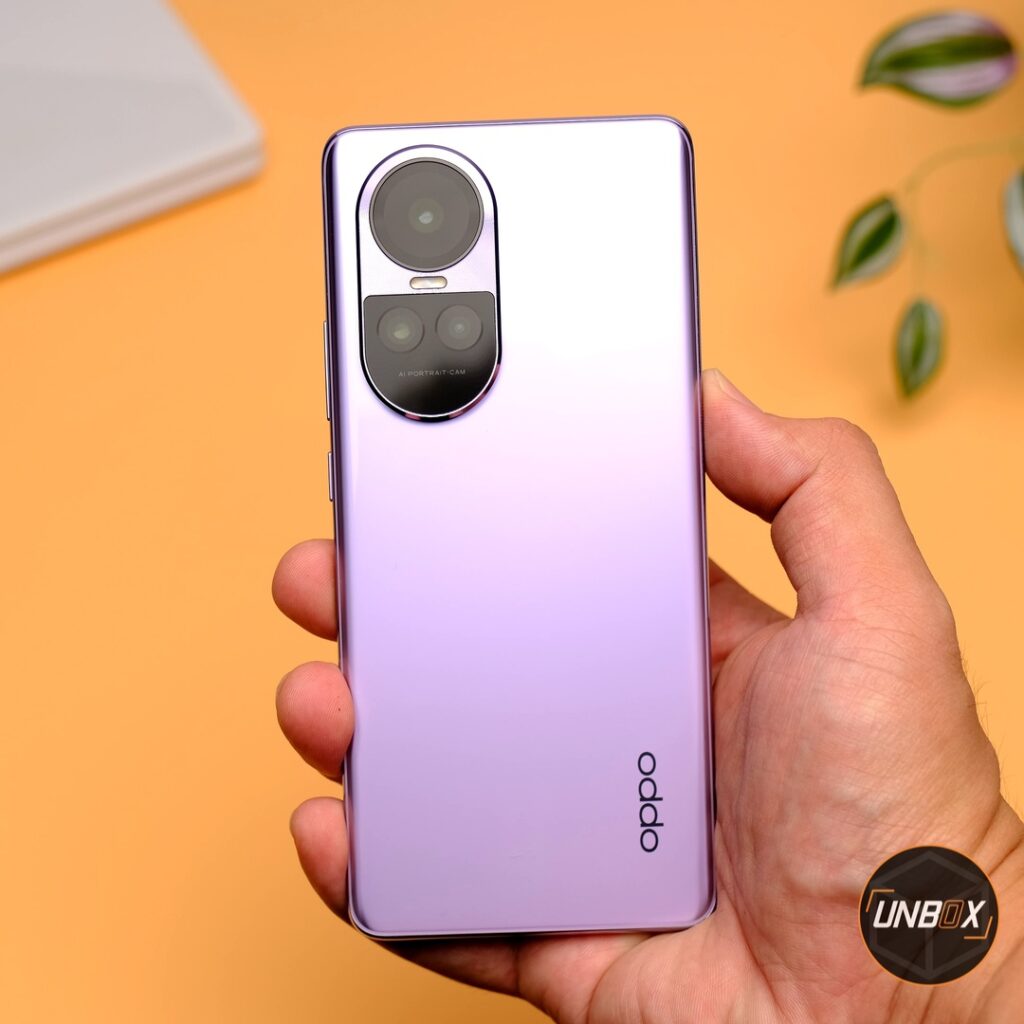 OPPO Reno10 Pro Review Philippines: Wrap-up and Conclusions
This latest offering from OPPO definitely continues on with the lineage of the Reno series. It's a phone that looks amazing — regardless of what colorway you end up choosing — and you're getting a solid set of shooters that actually doesn't have any filler cameras! Yup, no 2MP depth sensors here! However, as mentioned above, price-to-performance might be a tough pill to swallow for consumers in the country since we do have a host of options that offer a little bit more oomph in sheer computing power per peso spent.
OPPO Reno10 Pro Review Philippines: Price and Availability
The OPPO Reno10 Pro is priced at Php 29,999 and will be bundled with a pair of Enco Buds2 that's worth Php 1,999 should you choose to pre-order the device. It will be available via their online platforms: Shopee, Lazada, and Tiktok plus via Home Credit at 0% interest for 12 months.
The pre-order period starts on August 3 until August 11.