Review Verdict: TCL is very clear about how it wants to separate itself from the pack and the TCL 10 5G is a good reminder of their Display Greatness motto that's on the box of their devices sold in the Philippines. Yes, this phone puts your viewing experience at the forefront but it also has a very competitive spec sheet that can go toe-to-toe with other devices in its price range.
The competition is rather stiff though and the TCL 10 5G is going up against big, established names in the local market. However, it is a solid option if you're looking for a device with 5G enabled for less than Php 20,000 and, more importantly, a phone that you can binge-watch your favorite shows on.
PROS
Display enhancements are fantastic
Great all-around specs
Display looks great
CONS
Camera performance is hit or miss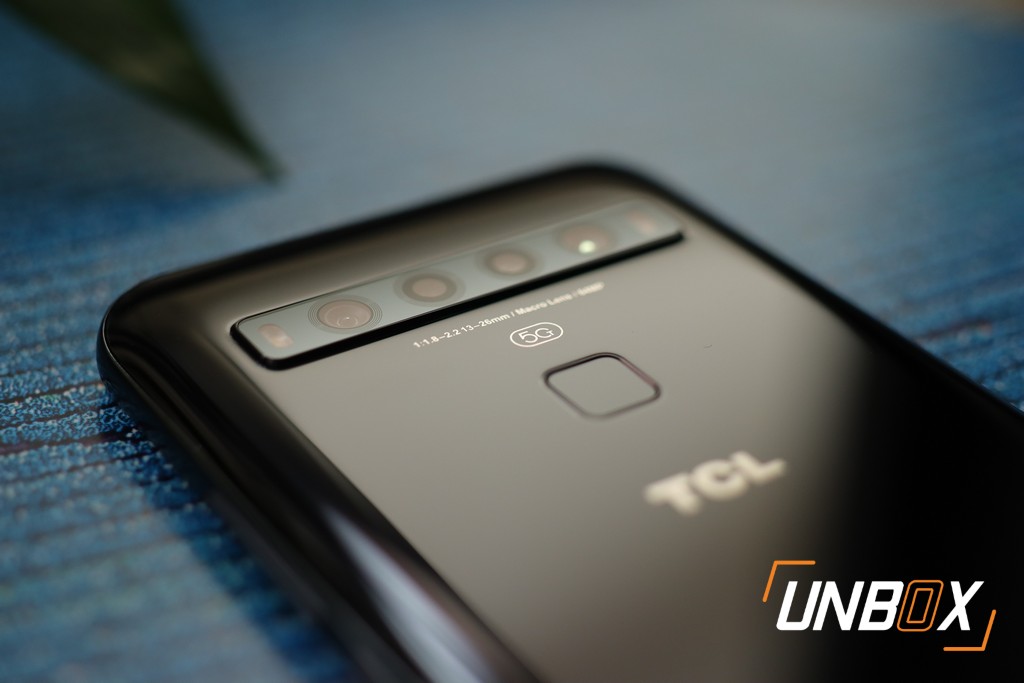 Since 5G is starting to roll out even faster in the Metro, there may be some of you who are looking to upgrade your current 4G-only phones. There are some great devices in the market that will get you jacked into the network, but having more choices is always a good thing. The question is: Is the TCL 10 5G and its "Display Greatness" the right one for you?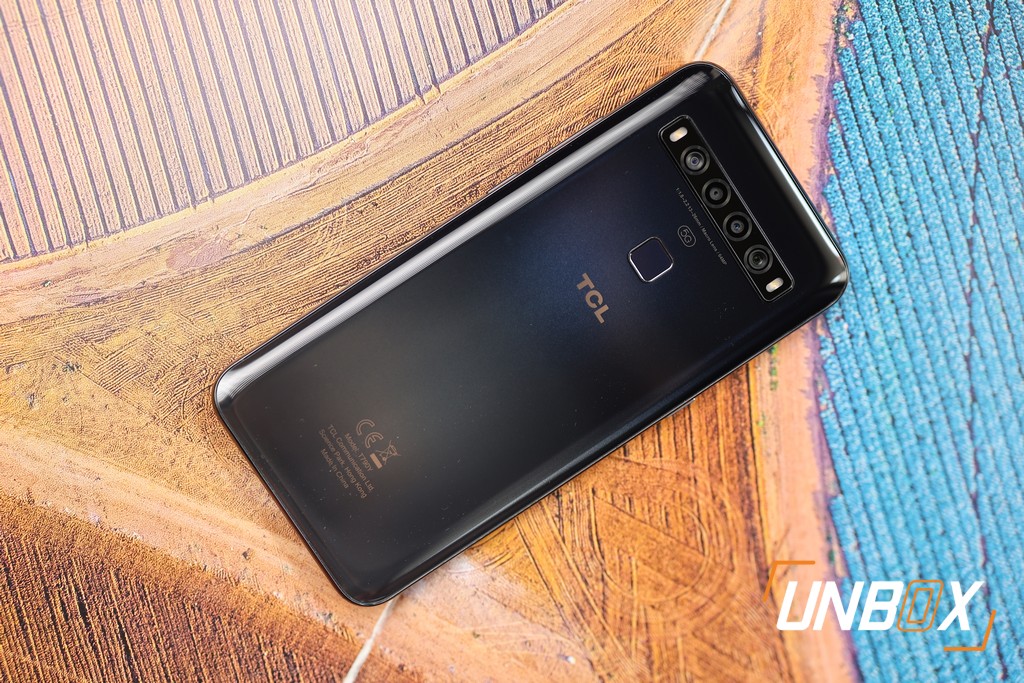 Design
The TCL 10 5G stands out in terms of its design. It doesn't have a huge camera bump like what we've been seeing in a lot of devices nowadays. They've opted to go for something simple and sleek with a horizontal array. It's nothing new in their playbook since we've seen it on the non-5G TCL 10 but it's something I appreciate when looking at the current design trends in the smartphone world.
The glass back and aluminum frame give the chassis a nice bit of heft and our Mercury Grey review unit gives it a classic look, though it is available in a similarly elegant Chrome Blue. We would have loved to see a matte finish to give it a softer touch and prevent any smears and smudges but the included case should be enough to keep those away.
We should also note that the device did survive a few accidental drops with nary a scratch so if you have butterfingers, this could possibly be the phone for you.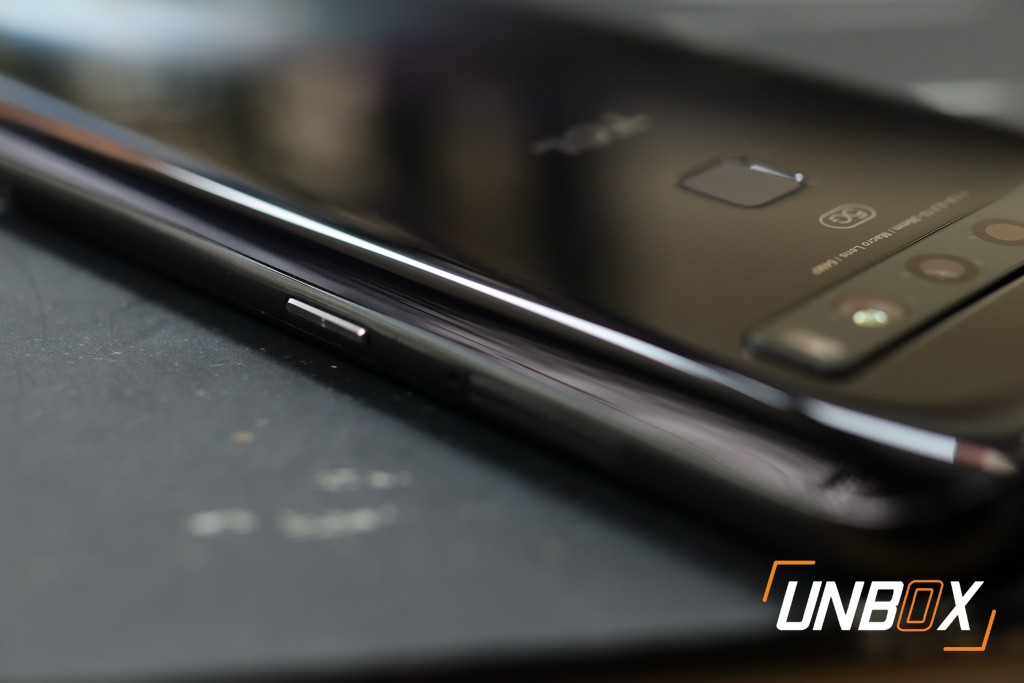 We've gone through the button and port layout in our unboxing but the addition of the Smart Key on the left side is a bit of a plus. You can use it to quickly launch the camera, Google Assistant, and Toggle on the NXTVision Enhancements on the display. We would have loved to see more customization here but it's still a nice bonus.
Display
This is definitely the strong suit of the entire phone and where we see TCL's DNA the most.
You've got a 6.53-inch Full HD+ display and, while it only uses an IPS LCD panel, it does have a dedicated display engine and TCL's NXTVision enhancements to back it up. If you've managed to catch our unboxing for this device on our YouTube channel, you can see it tweak videos to give it better dynamic range and the difference is very noticeable.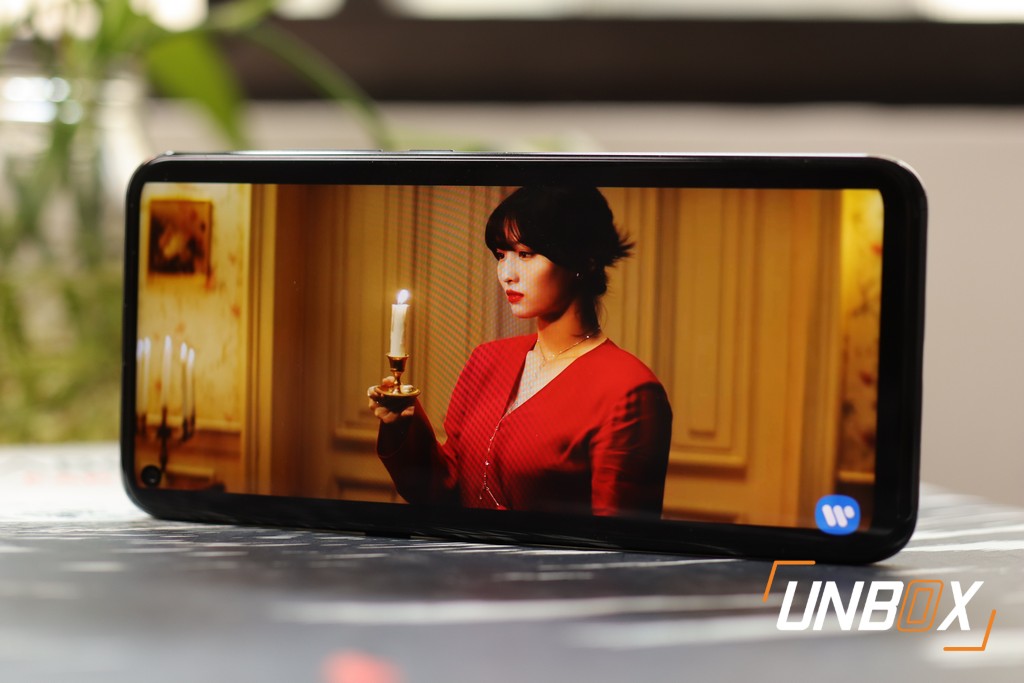 There's more detail in the shadows and the colors get a bit of a lift without looking oversaturated. If you like watching videos on your phone, it'll definitely amp up the experience.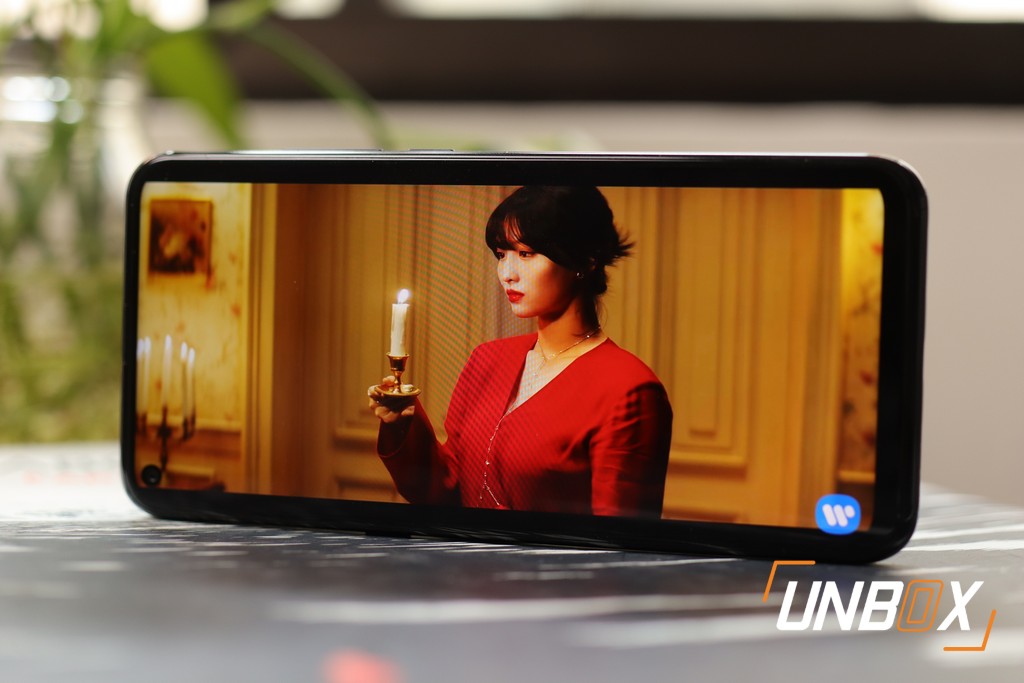 That being said, we still love our AMOLED displays and we're curious to see if TCL has something in the works that'll use those panels with their display tech.
On the audio side of things, the onboard speaker does a decent job but you really want to either hook up your favorite headphones on this device or anything that is capable of Hi-Res audio to really amp up the experience.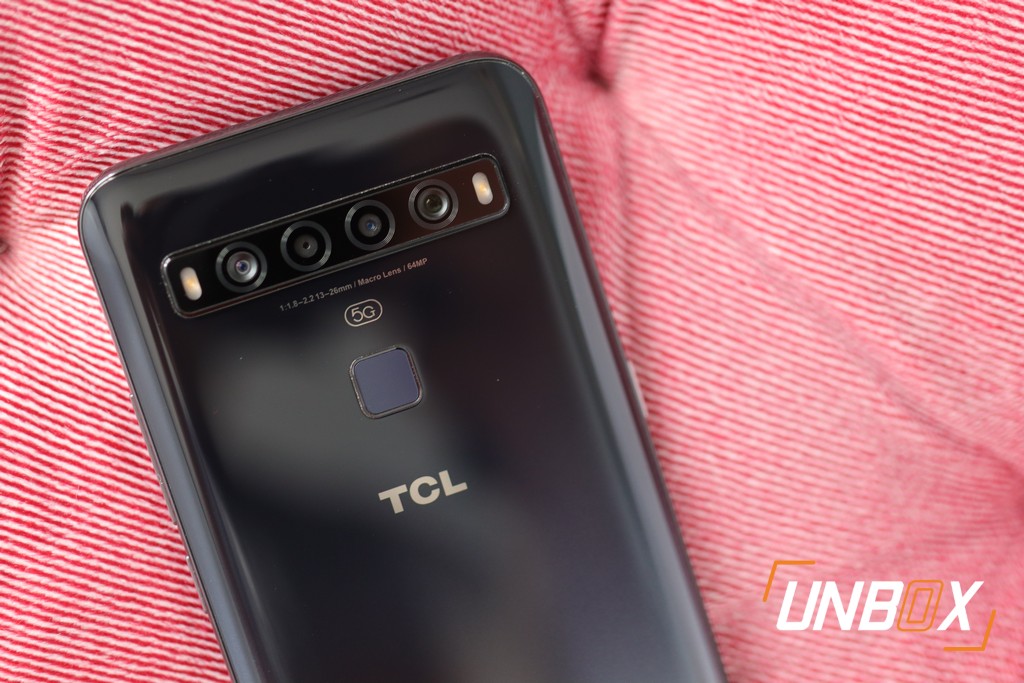 Cameras
For the cameras, the TCL 10 5G has a pretty good set of shooters. You have a 64-megapixel main camera on the back that they've partnered up with an 8-megapixel ultra-wide angle camera, 5-megapixel macro, and 2-megapixel depth sensor. It also packs a 16-megapixel front camera in the so-called Dotch or punch hole.
The resulting photos are a bit hit or miss though. There are definitely times where the post-processing can get very aggressive with color saturation to the point that details get washed out. When it gets things right though, it strikes a good balance to give your great results.
The Super Night mode does produce pretty decent results as well.
Performance and Battery Life
Under the hood of the TCL 10 5G is a Qualcomm Snapdragon 765G processor that's been paired up with 6GB of RAM and 128GB of storage. This is one of the better 700-series chips with 5G-enabled so we had no complaints with the TCL 10 5G during our review process for the phone in the Philippines.
Day-to-day tasks were handled with ease and, on the gaming side of things, we were able to max out the settings on more popular titles like Call of Duty: Mobile and Wild Rift, and gameplay were absolutely smooth. It did get a little warm while playing games but it's nothing to be alarmed about.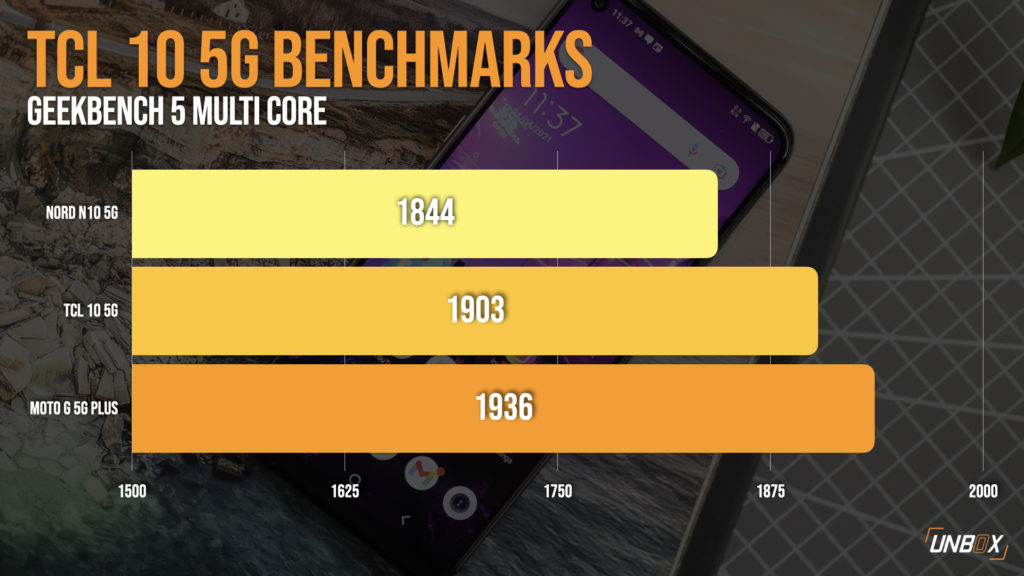 As far as battery life is concerned, the 4500mAh battery lasted a full day of running errands out of the house and mostly on mobile data but that easily gets extended to a day and a half when connected to the home network. Our YouTube loop test had it clock in at a time of 18 hours and 32 minutes.
Since you're only getting support for 18w charging on the TCL 10 5G, expect it to take a little less than 2 hours to fully top up from being absolutely drained.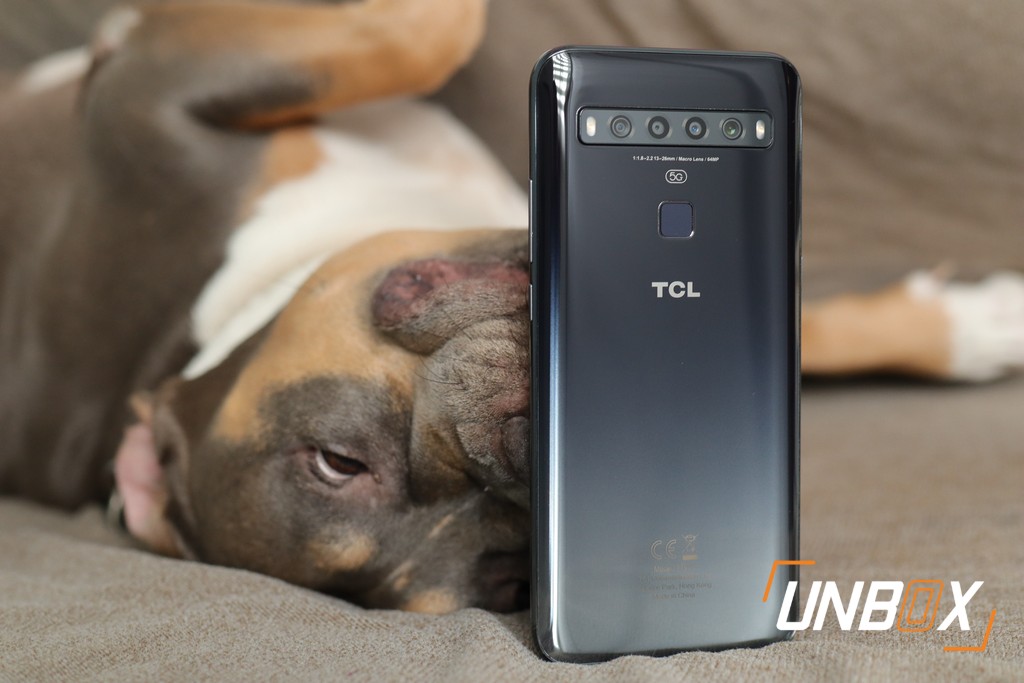 Wrap Up and Conclusion
TCL absolutely knows who their target audience is and they've aimed the TCL 10 5G at people who treat their phones like the portable entertainment devices they can be. True to the brand's pedigree, the display enhancements are on point and you've got a really compelling set of specs to really round out the phone.
The cameras do need a bit of work that a software update could definitely fix up for them but the roadblock for this device has to be the competition it has in the market right now since it is going up against more established brands in the Philippines in the smartphone game.
That being said, the TCL 10 5G will easily make it into our list of Top 5 phones under Php 20,000 and is worth a look if you put display needs first in your smartphones.
TCL 10 5G Review Price Philippines
The TCL 10 5G is priced at Php 17,495 and is available via the TCL Flagship Store on Lazada.