Verdict: There's no doubt that — in its class — the Asus ZenBook 14 is one of the best notebooks you can get. The updated internals and the company's signature features definitely make this a stand out and worth a look if you're looking for an ultra portable workhorse.
The price for the Asus ZenBook 14 UX435 starts at Php 64,995.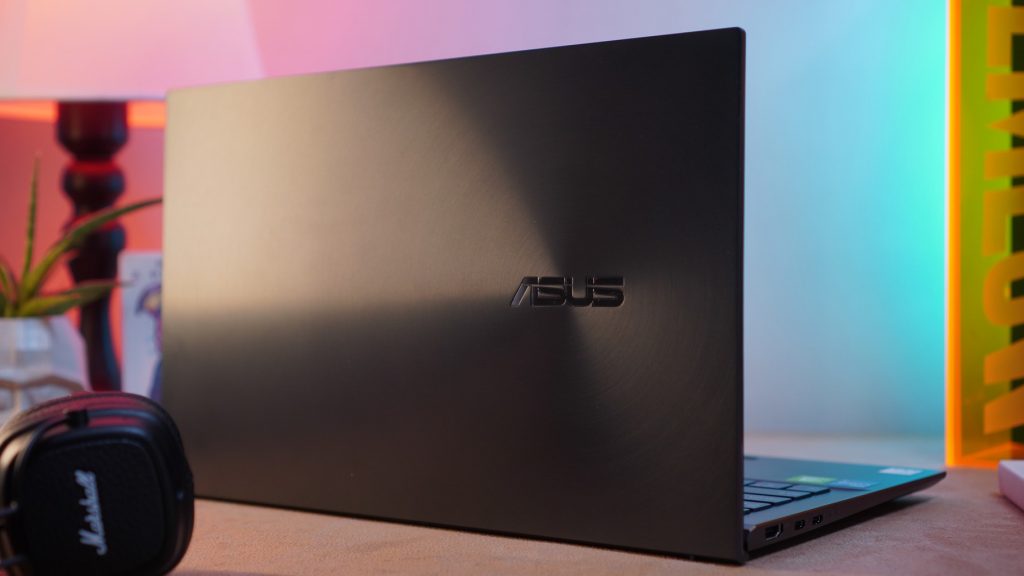 It was only about time that we saw a refresh for Asus' line of ultrabooks when Intel released their newest processors out in the market. It may look the same on the outside but do the changes to its innards and Asus' value added features make for a great work companion?
Design
For the last couple of years, Asus has had a somewhat formulaic approach to the design of the ZenBook line and — as John mentioned in the Quick Review for this laptop — that hasn't changed with this iteration of the ZenBook 14. That's not a bad thing though because that formula is tried and tested.
The all-aluminum chassis makes this Ultrabook robust. It may be thin and light but don't let that fool you. This sleek laptop has passed military grade standards for durability to ensure that it can hold up to your daily grind.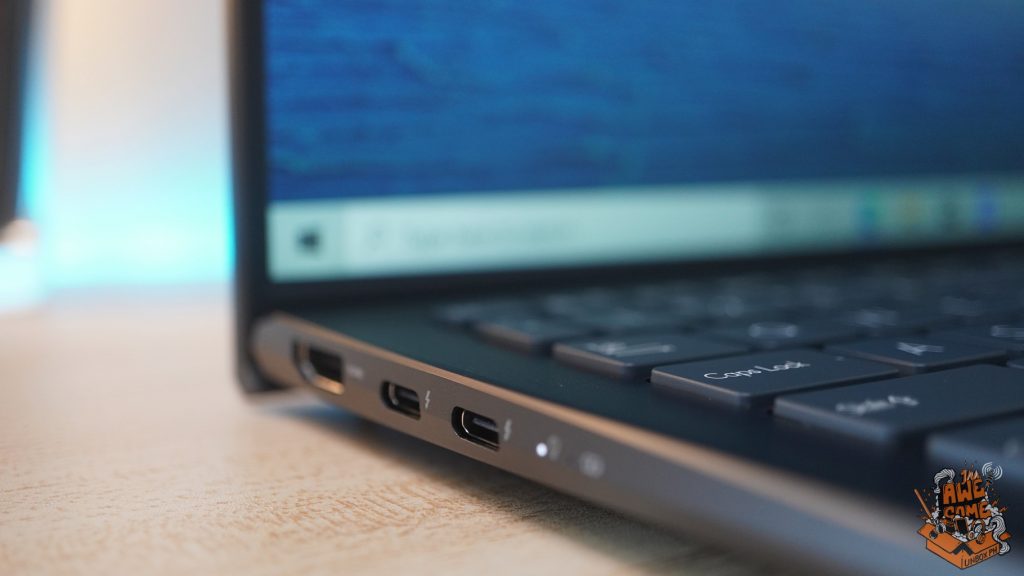 While we're not about to test that ourselves, the build quality of these notebooks have never disappointed in the past and, based on our time with the device, it feels as sturdy as ever.
If you're new to the Ultrabook scene, it may feel like the ports on the ZenBook are a little sparse but it does cover all the bases; especially if you're going to be using this on-the-go. The only thing you might be missing is an ethernet port on the laptop itself but they have included a dongle in the box if you really have to be hardwired to your network.
As for the keyboard, the keys are spaced out comfortably and there was hardly an adjustment period for me as well. I've been personally using this as my workhorse since we've got it in for review. I've written scripts for our videos and this review in particular on this notebook. The experience has been a dream.
Of course, we have to talk about the ScreenPad 2.0 too.
For the uninitiated, the ScreenPad 2.0 is basically Asus' way of sneaking in a secondary display onto the notebook in place of the trackpad. It may sound like an unnecessary feature and I did jest about it being a way to slyly slack off in our video but it also opens up a world of possibilities if you can maximize and integrate it into your workflow.
You can use it to reference sources if you're making presentations or writing up reports to save on having to switch from tab to tab or from program to program. John has a great article with a few more examples on how you can use the ScreenPad to increase your productivity on this notebook.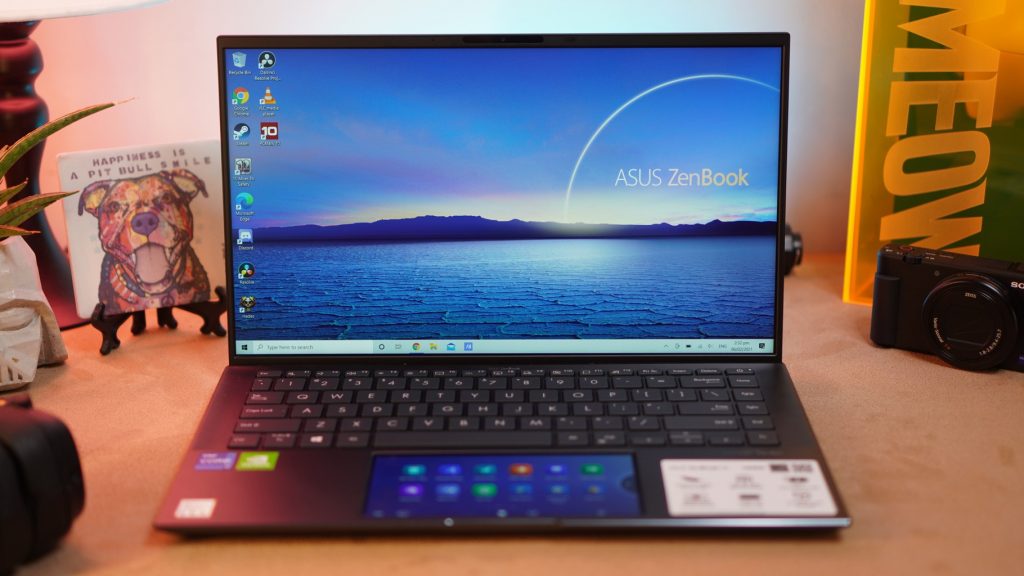 Display and Speakers
Another thing that Asus has retained in a lot of their productivity focused laptops are their displays. Most of them, like the one here, have what the company calls their NanoEdge technology that allows them to have a better screen-to-body ratio.
As a recap, you're getting a 14-inch 1080p IPS panel on the ZenBook. The spec sheet on their website says it covers 100% of the sRGB color gamut. We still have to verify those claims and we will update this review as soon as we do but in our experience with their recent offerings, they are pretty much on point.
You're going to want to stay indoors while working though since the advertised 300 nits of brightness is best suited for in office work, rather than field work in direct sunlight; a non-factor for our current times since we are trying to stay indoors as much as we can anyway.
For the speakers, Asus has once again turned to their longtime partner — Harmon Kardon. These down-firing speakers produce a good amount of volume but you're going to want to keep with the 70% mark since that's its sweet spot. Thankfully, you do have a 3.5mm audio jack to fall back on so you can really dial in on your Zoom meetings.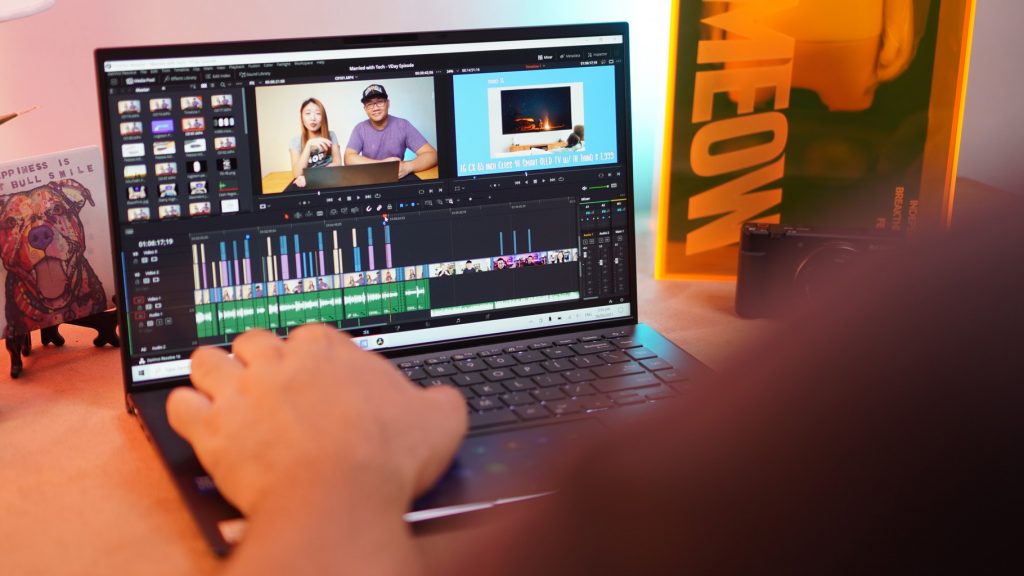 Performance and Battery Life
The biggest difference to this refresh of the ZenBook 14 is, of course, its processing package. It now features an 11th Gen Intel Core i7 processor — the 1165G7 to be exact — that they've paired with 16GB of RAM, a 1TB M.2 NVMe PCIe 3.0 SSD, and an NVIDIA MX450.
As mentioned in the full review, this setup wasn't made for gaming apart from extremely light titles to help you unwind at the end of the day. This is a productivity notebook designed to be your workhorse that you can easily take around and, in that sense, Asus really hits the nail on the head here.
Our synthetic benchmarks show that this updated Asus ZenBook 14 can definitely hang with the latest notebooks to be released in its class and outperforming some of the Ryzen powered laptops that the team has been able to try out recently.
I also tried editing the latest episode of Married with Tech on this notebook as well and it did get the job done. Now, it's not going to be the smoothest experience and I wouldn't really recommend this for budding content creators out there but it can do the job in a pinch. You just have to be a tad bit patient with it.
The ZenBook 14 has a 63Whr battery to keep the lights on and, in our YouTube loop test, it lasted 3 hours and 50 minutes with the screen and volume at 50% plus the ScreenPad at its dimmest setting as well, which you can turn off to squeeze more juice out of it.
My actual usage did require me to top up the notebook around mid-afternoon with the day consisting mostly answering email, coordinating with the team, and writing scripts, which isn't too bad.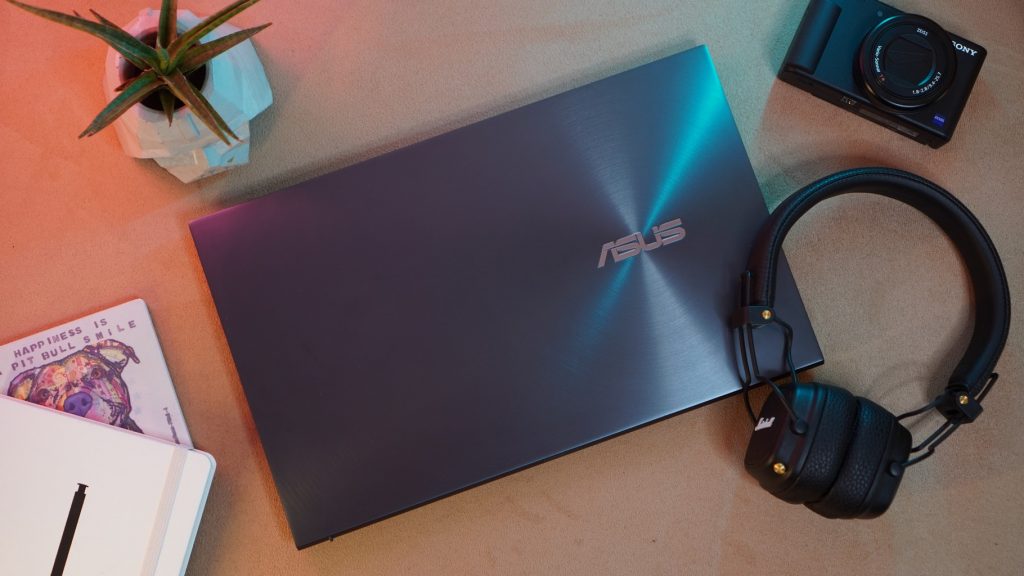 Wrap Up and Conclusion
While it may have been underwhelming to see the same chassis as their previous models, this updated version of the Asus ZenBook 14 certainly does not disappoint. Again, the brand's signature set of features do add a tremendous amount of value to this laptop and the upgrades to its internals make it easy to recommend to those who are looking for a notebook that isn't cumbersome.
The question for this particular model that we reviewed is, can you maximize the use of the ScreenPad? Because it can be useful but if you feel like it doesn't really contribute to your workflow and may end up being more of a distraction, you might want to go for the other version of the ZenBook 14 without it.
That's it for our Asus ZenBook 14 UX435EG review. The model that you saw in this review is priced at Php 79,995.