Review Verdict: The NVIDIA GeForce RTX 4080 FE (16GB) is the ticket if you're looking to game in 4K in the Philippines, though its massive price leap VS the previous generation will certainly leave your wallet hurting.
Pros
Impressive leap in performance VS the previous generation
Remarkably quiet and cool
4K gaming is possible even at the highest graphics settings
Cons
Incredibly expensive
Physically massive
You're in for a case replacement at a minimum
Proprietary power connector
GeForce RTX 4080 FE Specs
9728 NVIDIA CUDA Cores
2.51GHz Boost clock
2.21GHz Base Clock
16GB GDDR6X Memory
3rd gen Ray Tracing cores
4th gen Tensor cores
1x HDMI, 3x DisplayPort connectors
320W graphics card power
750W required system power
After launching their gargantuan GeForce RTX 4090 in the Philippines a few weeks ago, it's the GeForce RTX 4080's turn. The Ada-equipped GPU might be a step down from the RTX 4090 in terms of performance, but that doesn't mean the RTX 4080 isn't wicked fast. Anyone looking to put together a top-tier rig in 2022 that wants to experience 4K gaming with the highest possible settings, at least that's what we found in our RTX 4080 FE review for the Philippines.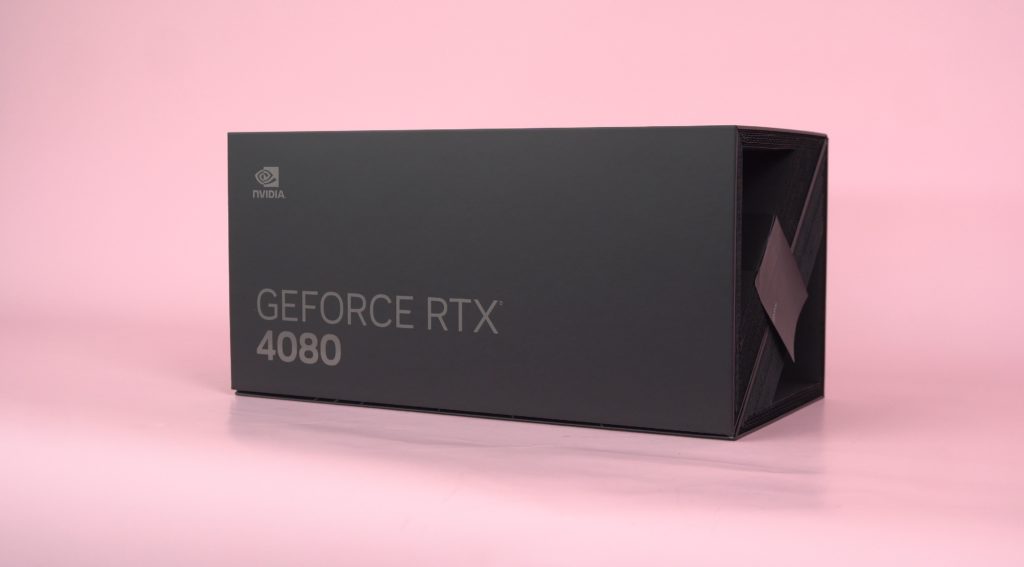 Design
You'd think that the RTX 4080 FE would be slightly smaller than its more capable brother, the RTX 4090 FE, considering the product's traditional position in NVIDIA's lineup, but you'd be wrong. The RTX 4080 FE is dimensionally identical to the RTX 4090 FE in almost all aspects – weight, overall physical size, number of fans, etc.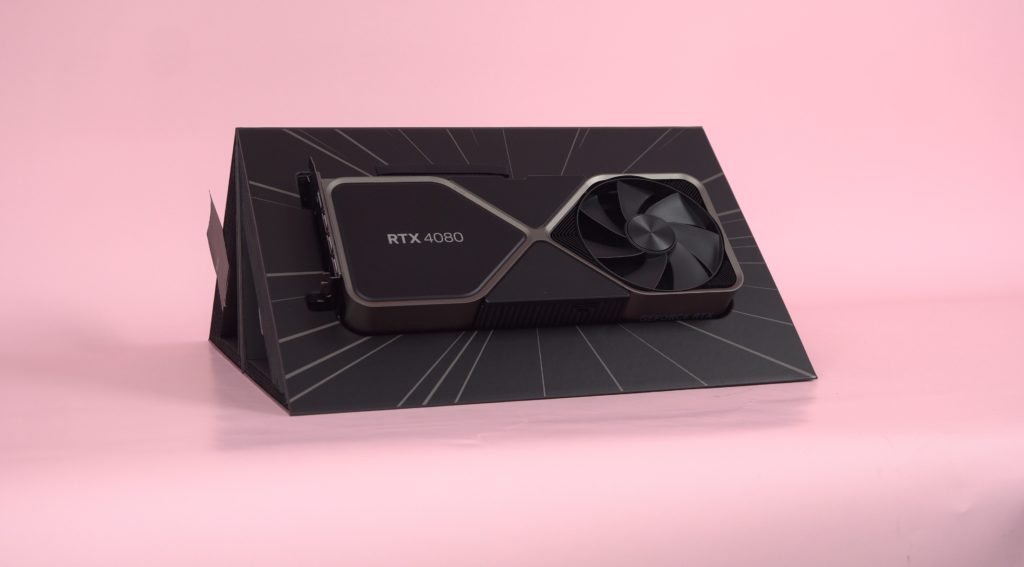 And yes, it also uses NVIDIA's new 12-pin connector with micro sense pins. NVIDIA throws in an adapter so you can use your existing power supply (provided it's able to produce enough juice for this thing) though the big difference here is that there are only three 8-pin connectors here instead of the four that ship with the RTX 4090.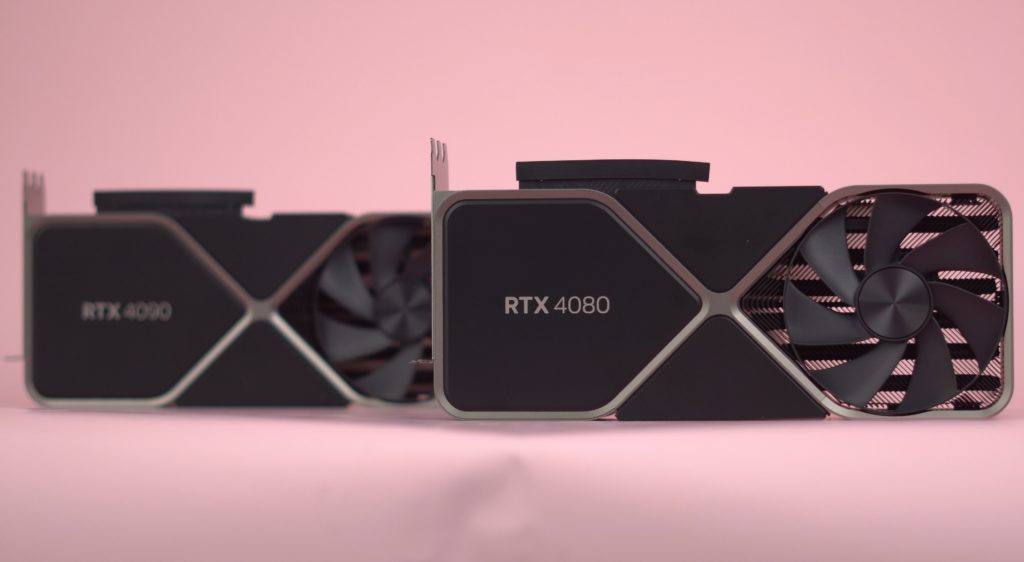 Put them together side-by-side and you probably wouldn't know which one was which until you actually take a look at the model number printed on the body.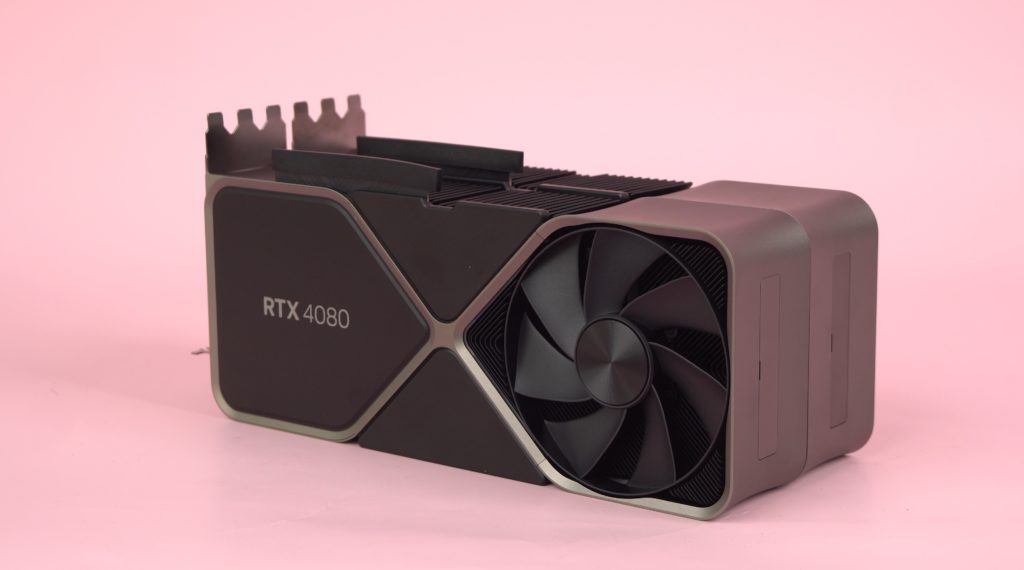 Because of their similarities, all the challenges that faced rig builders with the RTX 4090 is also present on the RTX 4080. Unless you splurged for a really, really roomy case when you built your current rig, chances are the RTX 4080 won't fit in it. The numbers don't lie: the FE version of the RTX 4080 is a triple-slot behemoth that takes up about 336mm (13.2 inches) of space length-wise and is about 61mm (2.4-inches) in height. And that's for NVIDIA's reference-spec Founder's Edition – it's more than likely that partner cards from ASUS, MSI, and the like will be even bigger.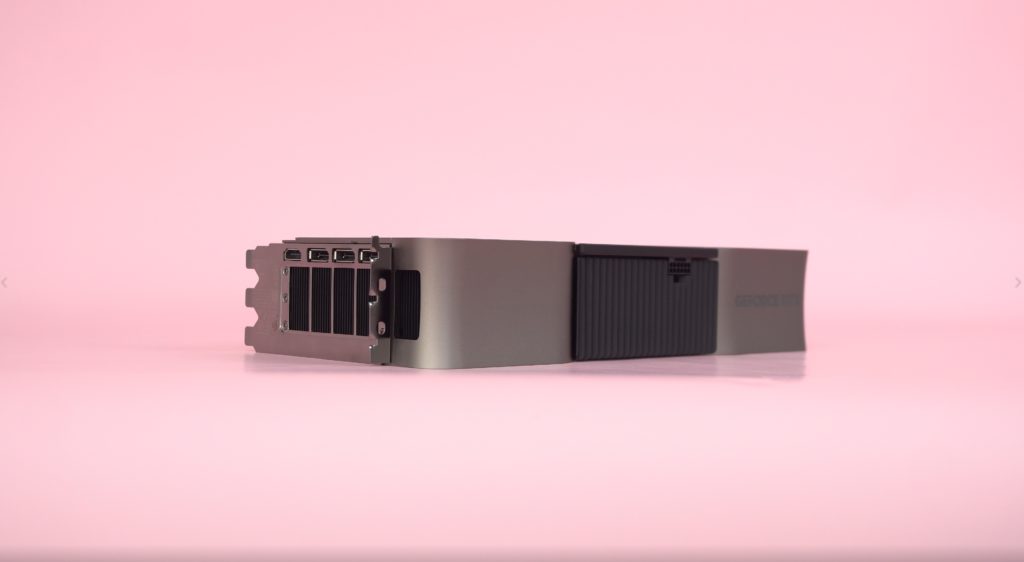 NVIDIA sticking with the same overall design for the RTX 4080 is a smart move. For one the hourglass, dual-axial flowthrough design performed extremely well with the RTX 4090, enough that many reviewers deemed that NVIDIA was stepping on the toes of their board partners a little bit in terms of how well the reference card kept itself cool under heavy loads. NVIDIA is also saving quite a bit in terms of manufacturing for all the bits that are not AD103 (the GPU on the RTX 4080) specific.
Architecture and features
We're not going to do a deep dive into NVIDIA's Ada architecture in this review as that requires a whole article on its own, but it's useful to at least do a refresher on it.
NVIDIA's move to TSMC's 4N process has improved the performance of their new crop of GPUs while at the same time improving power draw for maximum thermal efficiency. The leap in terms of the sheer amount of CUDA cores in the RTX 4080 VS the RTX 3080 isn't as drastic as NVIDIA's top-tier card, but as you'll see later it's more than enough to make even RTX 3090 Ti owners jealous.
Aside from the move to a smaller, more efficient manufacturing process, NVIDIA has also developed and improved other tech that they hope will give them the edge over their competition. Shader Execution Reordering (SER) makes rendering ray-traced workloads more efficient for even better ray-tracing performance.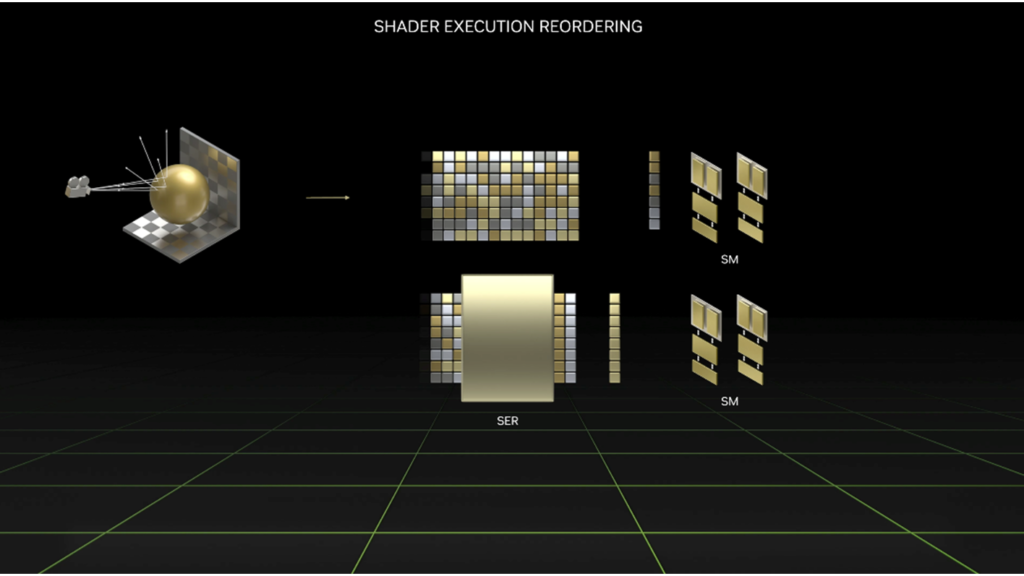 DLSS, that almost magical, FPS-increasing tech that functioned as such a massive force multiplier for older and lower-end graphics cards is getting a massive boost for this generation via DLSS 3.0. Instead of just upscaling images from a lower resolution to a higher one, NVIDIA's new crop of GPUs generates an entire frame on its own. This means that in every two frames, only one-eighth of the displayed pixels are rendered normally, while the rest were reconstructed between Super Resolution and Frame Generation, delivering massive frame rate improvements.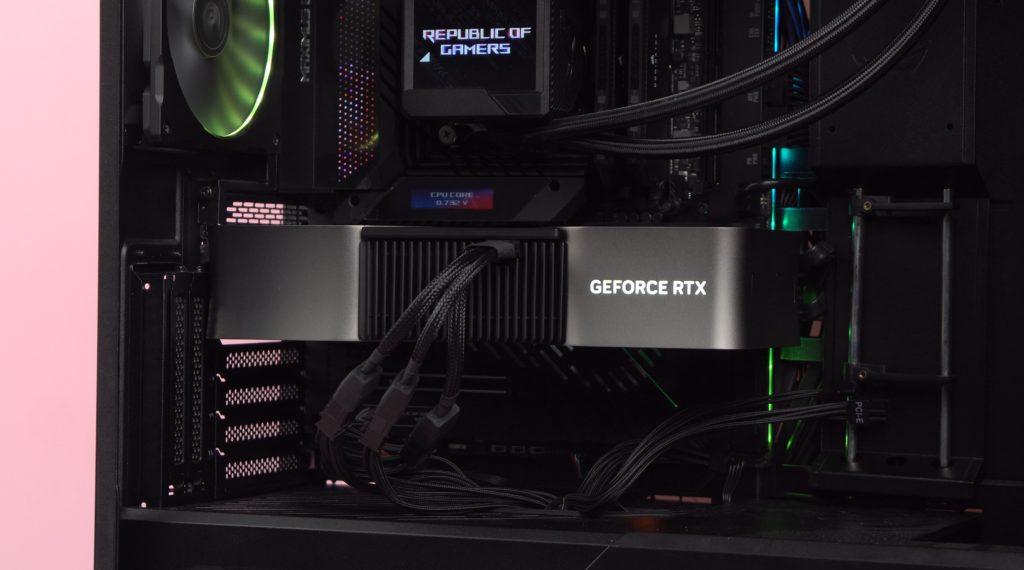 Performance, benchmarks, thermals
We tested NVIDIA's GeForce RTX 4080 FE with gear lent by ASUS, specifically with an Intel Core i9-12900K nestled inside a ROG Maximus Z790 EXTREME, along with 32GB of Kingston FURY Beast 6000MHz DDR5 RAM, 1TB of NVMe 3.0 storage from T-Force, and a ROG Thor II 1000P PSU. All of that is contained in a roomy (and back-breakingly heavy) ROG Strix Helios case.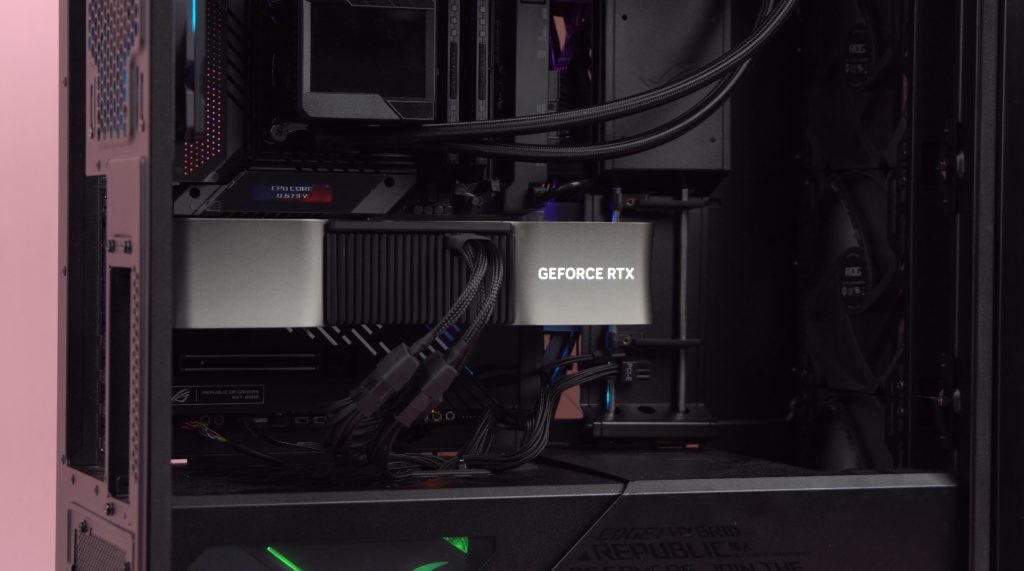 All data were captured with CapFrame X with a minimum of three runs made, with all data aggregated to form the final results. All benchmarks were done under either 4K or 1440P – there's really no point in running tests in full HD as the RTX 4080 and the RTX 4090 will be CPU bottlenecked anyway and are way, way overkill for this resolution. You best get a 30 series card instead.
Let's begin with Cyberpunk 2077. We ran the game under several different conditions: one was with DLSS and RT off to see just how well the RTX 4080 FE performed with pure rasterization loads, one with Ray Tracing (Ultra preset) on but without DLSS on, and one with RT (Ultra preset) and DLSS (Quality) on. Take note that all games were run on the highest possible settings.
The RTX 4080 FE is around 38% better in pure rasterization loads VS the RTX 3080 with Cyberpunk 2077, though it trails the RTX 4090 FE by around 25%. Interestingly only the RTX 4090 FE is capable of running the game with Ray Tracing on without the help of DLSS, as both the RTX 4080 FE and RTX 3080 score only 29.5 FPS and 15.2 FPS, respectively.
It's only when you turn on DLSS that frame rates jump up to around 54.7 for the RTX 4080, which is perfectly playable on a 4K display. That's something you can't do with the RTX 3080 as even with DLSS, its frames still fall well below the ideal 60 FPS, coming in at just a paltry 34.9 FPS.
Horizon Zero Dawn is another game that relies mostly on rasterization performance as it currently does not have options for Ray Tracing. It does have DLSS, but we kept it off for our tests.
The performance difference between the RTX 3080 VS the RTX 4080 is around 34% when playing the game in 4K resolution, and around 26% when playing in 1440P. The RTX 4090 is ahead of the RTX 4080 in 4K performance by about 44%. The RTX 4090 doesn't really scale well in 1440P, as it's getting bottlenecked by the CPU in this resolution.
Shadow of the Tomb Raider is another game that relies heavily on rasterization performance. Here we see the RTX 4080 get a performance uplift VS the RTX 3080 in 4K by an impressive 41%. The performance difference between the RTX 4080 and the RTX 4090 in the same resolution is tamer, around 30%.
Total War: Warhammer III is a bear of a game to run on any system, but the RTX 4080 is perfectly capable of running it in the highest settings possible in 4K. You'll be seeing above 60 FPS numbers with the RTX 4080, and you're looking at a 34% difference in performance between it and the RTX 3080.
Finally, we have Forza Horizon 5, which allows for both pure rasterization and Ray Tracing. The RTX 4080 gets a performance uplift of 42% VS the RTX 3080 for gaming with and without Ray Tracing.
NVIDIA pegs the TDP of the RTX 4080 FE at 320W, though we never saw our reported GPU power go past 308W while gaming. Take note that 320W is also the same TDP as the RTX 3080, so anyone that already has a sufficient 750W power supply can theoretically upgrade to the RTX 4080 FE without having to switch components. The RTX 4080 FE also ran remarkably cool, with GPU temps hovering around 62-65 degrees Celcius on average while doing benchmark runs with games. I probably saw the thermals go past 70 degrees once – which is a testament to the overbuilt nature of the design of NVIDIA's current crop of high-end FE cards.
Of course, we haven't even touched on DLSS 3.0 and other 4000 series-specific features – we'll go into depth with those other features in a separate article.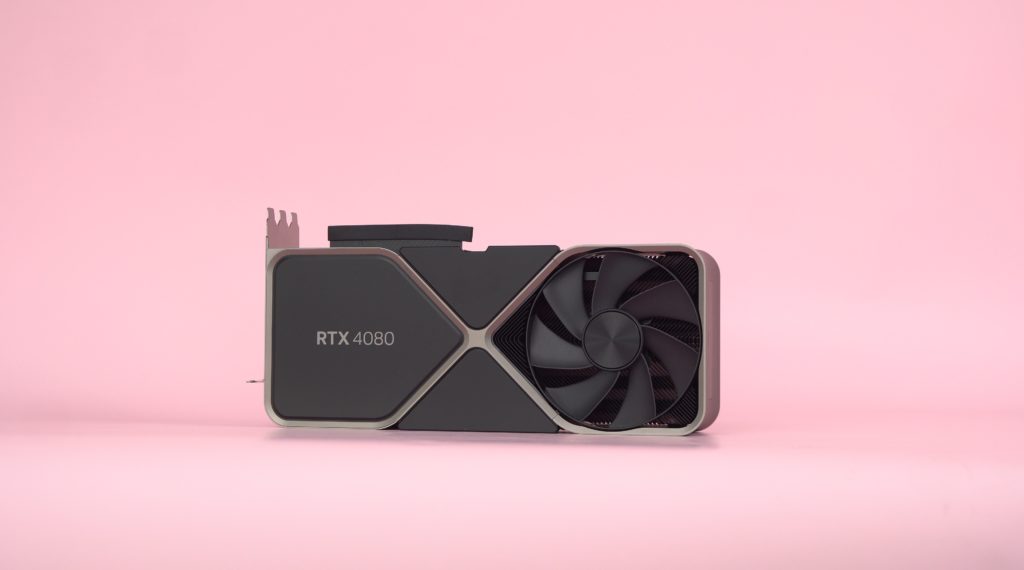 Wrap-up and verdict
There's plenty to like about the RTX 4080 FE as we found out in our review of it for the Philippines It can run most games at 4K above 60 FPS in the highest quality settings, and for games that are more demanding than others, there's always NVIDIA's DLSS tech, which will soon get an upgrade via DLSS 3.0. It doesn't consume more power than your bog standard RTX 3080, and it runs way cooler too thanks to that overbuilt chunky chassis that surrounds it.
Unfortunately, there's one big hurdle here: price. NVIDIA's stated SRP for the RTX 4080 FE isn't really relevant in the Philippines as Founder's Edition models aren't typically sold here. Anyone who wants an RTX 4080 will have to buy the cards that NVIDIA's partners will release in the country which is certainly going to retail for far higher.
NVIDIA GeForce RTX 4080 FE (16GB) Review Philippines Price
NVIDIA is pegging the price of the RTX 4080 FE at Php 84,200.