Review Verdict: The OnePlus 9 5G exhibits the characteristics of what we all expect from the brands' flagship smartphones — powerful internals that's backed by a great OS. The partnership with Hasselblad did bear some fruit but, unfortunately, the lack of OIS does handicap the phone, at least according to our experience in the Philippines.
Pros
Powerful Internals
OxygenOS is always a winner
Great skin tones in photos
Cons
Lack of OIS
Build doesn't feel premium
Selfies are a hit or miss
OnePlus 9 5G Review Philippines Specs:
Snapdragon 888 processor
12GB LPDDR5 RAM
256GB UFS 3.1 storage
6.5-inch Full HD+ AMOLED display, 120hz refresh rate, 240hz touch sampling rate, HDR10+
48-megapixel f/1.8 Sony IMX 689 main camera with Omni-Directional PDAF, 50-megapixel f/2.2 Sony IMX 766 ultra-wide-angle camera, 2-megapixel f/2.4 depth sensor
32-megapixel f/2.4 selfie camera
3G, 4G, 5G
WiFi 6, Bluetooth 5.2, NFC, in-display fingerprint scanner
Stereo speakers, Dolby Atmos
4500mAh battery
65w wired charging, 30w wireless charging
Android 11, OxygenOS 11
OnePlus stunned the tech world when they partnered up with a giant name in the camera game — Hasselblad. It was a partnership that could potentially allow them to drop the mic on the competition by levelling up on their already great devices. The OnePlus 9 is one of the two devices that have come out of this partnership but is it worth dropping your hard earned money to purchase one?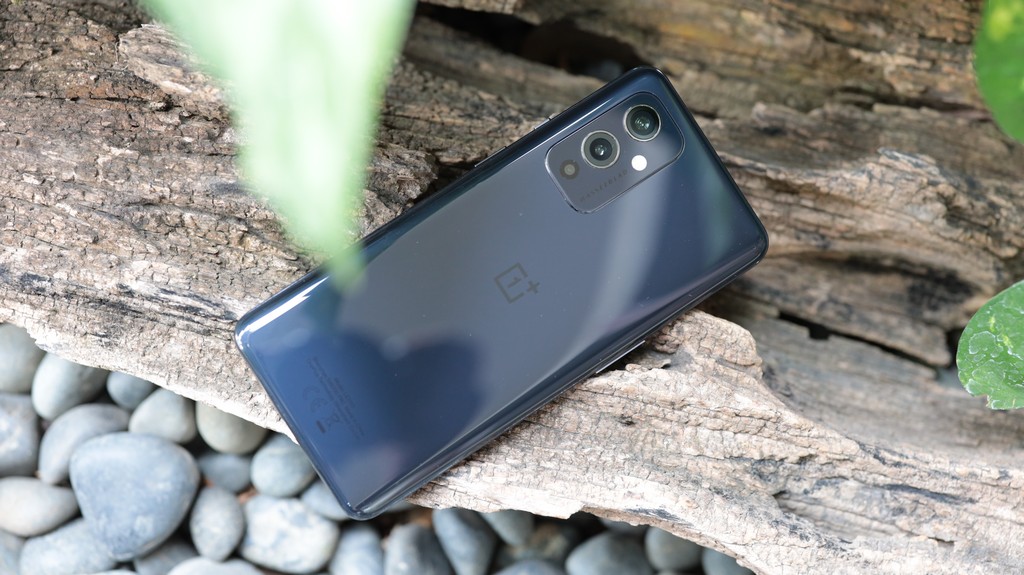 Design
In terms of the overall design, the OnePlus 9 is in a word — basic. We're not saying that it's a bad-looking device but it certainly lacks a certain visual oomph. It could be that the Astral Black that our review unit came in makes it a tad too utilitarian for our taste, in which case, the Winter Mist colorway should provide a bit more flair if you can get your hands on it.
It also has a glossy finish to the back in a time that we're seeing more matte finishes in high-tier devices so expect to give it a frequent wipe down should you choose not to use the included case with the device.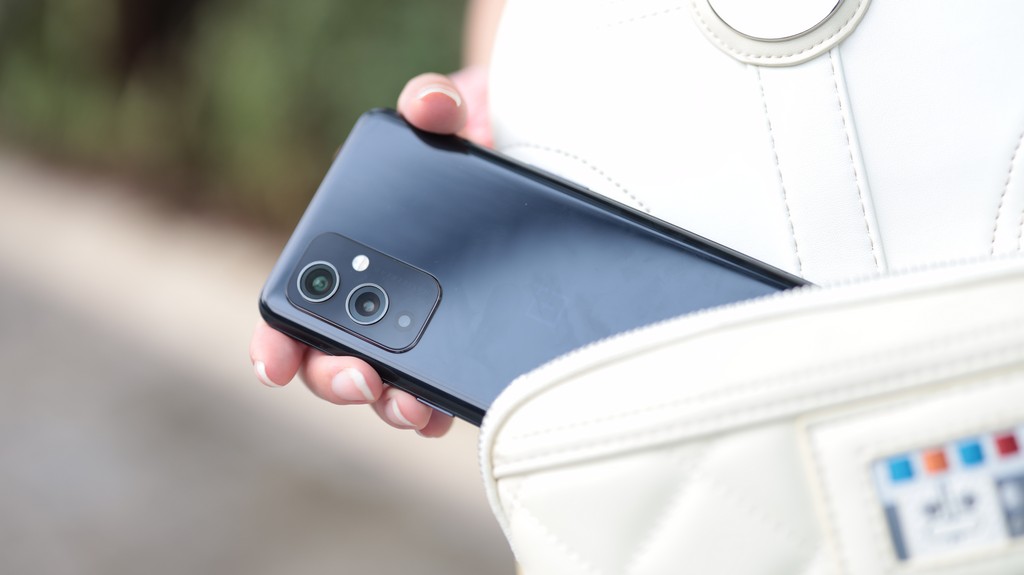 One thing that was hard to ignore though is that its build quality didn't quite feel like what we're used to seeing from the brand. Despite being a flagship phone with a Gorilla Glass 5 back panel, it feels more like their affordable midrange offering — the Nord N10 5G.
We do appreciate that they did take the subtle route instead of massively flexing their partnership with Hasselblad; plus you also still have things like their signature notification slider that's always a plus in our book.
Display
As a recap, the OnePlus 9 has a 6.55-inch Full HD+ Fluid AMOLED display with a refresh rate of 120Hz. It's a great display that checks most of the boxes that we often look for. The image quality is great for thumbing through your Instagram feeds and watching videos on YouTube; plus you've got the support for HDR10+ if you happen to binge watch a lot of shows on Netflix using your phone. The dual speakers on the OnePlus 9 also sound pretty good and generate a lot of volume.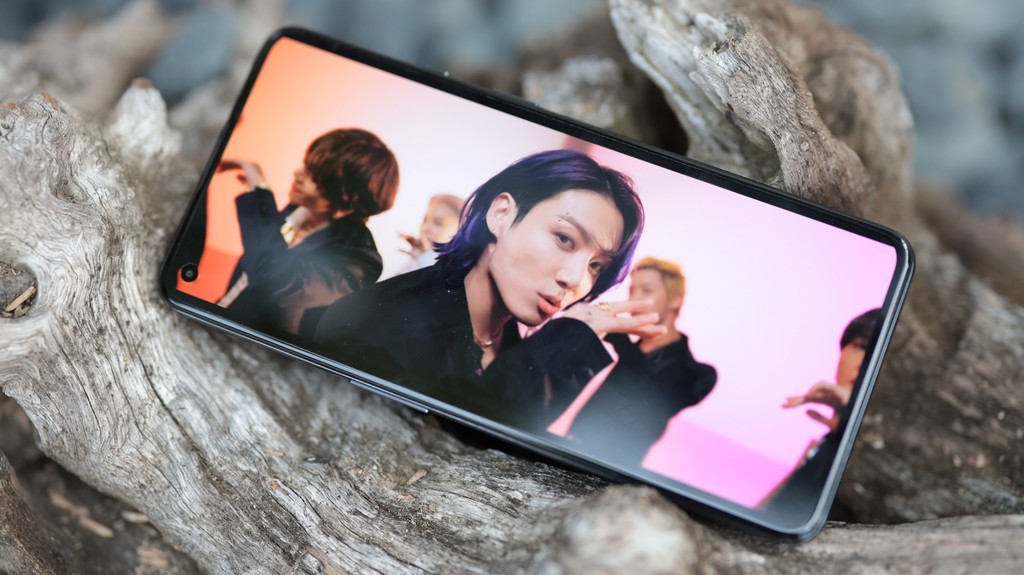 A bit of a downside here is that you aren't getting an adaptive refresh rate for the screen so you have to go full-tilt at 120Hz for smoother navigation or cap it at 60Hz to conserve battery life.
Another one is the placement of the in-display fingerprint scanner. It's lower than usual and requires a bit more effort to reach than what we've seen from other devices.
Other than that, the viewing angles on it were great and it does get bright enough for outdoor use.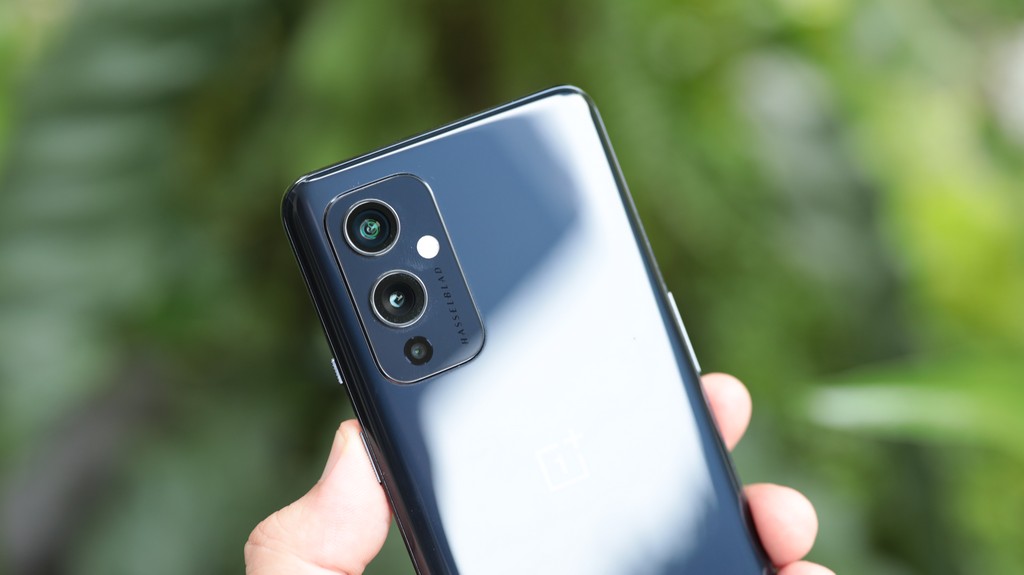 Cameras
As you may have read at the start of this review, we're already seeing some results from the partnership between OnePlus and Hasselblad but it has more to do with Color Tuning than actual hardware for now but you do have a pretty solid set of shooters on this device. You have a 48-megapixel main camera that has a Sony IMX689 sensor at an aperture of f/1.8 and an impressive 50-megapixel ultra-wide with a Sony IMX766 sensor at f/2.2. You're also getting a 2-megapixel monochrome camera on the OnePlus 9 but, to be honest, they could have done without it.
The resulting photos from the cameras are plenty impressive in the right conditions and we did like the more subdued, natural approach to colors in general. What we absolutely loved though is the skin tones from the snaps we've taken during our time with this device. This is one of the areas where OnePlus advertised heavily about their team up with Hasselblad and we think they delivered on this end.
The shots from the ultra-wide camera are also some of the best we've seen in all of the smartphones we've tested recently. The megapixel count does have something to do with it but the white balance is pretty spot on as well.
Sadly, the chink in the armor for the camera system is that it doesn't have OIS. In fact, if you've seen Dave Lee's video for this smartphone, it's the first OnePlus flagship device that doesn't have it. This means that you might not get the crispiest shots when the lights start to get low. Photos can still look pretty good especially when you have enough light but — as the saying goes — the devil is in the details and, if you're more particular with your snaps, that could be a make or break.
Another area that's a bit hit or miss, is with the 16-megapixel selfie camera. The photos we took inside the home studio with proper lighting looked pretty good. The shots taken outdoors at dusk though produced great skin tones but the background was severely over processed.
Hopefully, that's something they can address with a software update.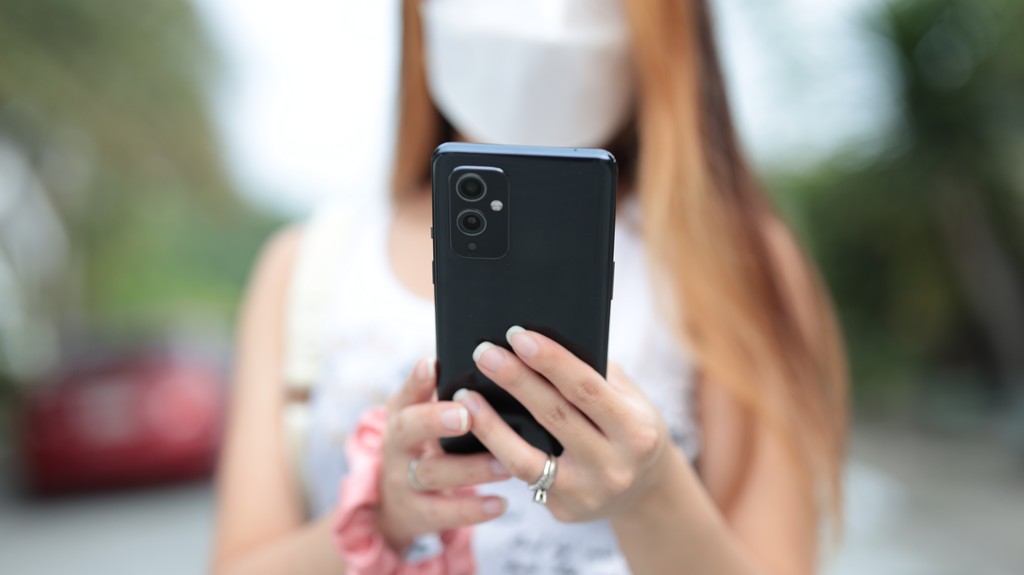 Performance
If there's one area that we can depend on OnePlus to deliver, it's always been the internals of their flagship devices. The OnePlus 9 has a Qualcomm Snapdragon 888 with 12GB of RAM and 256GB of storage.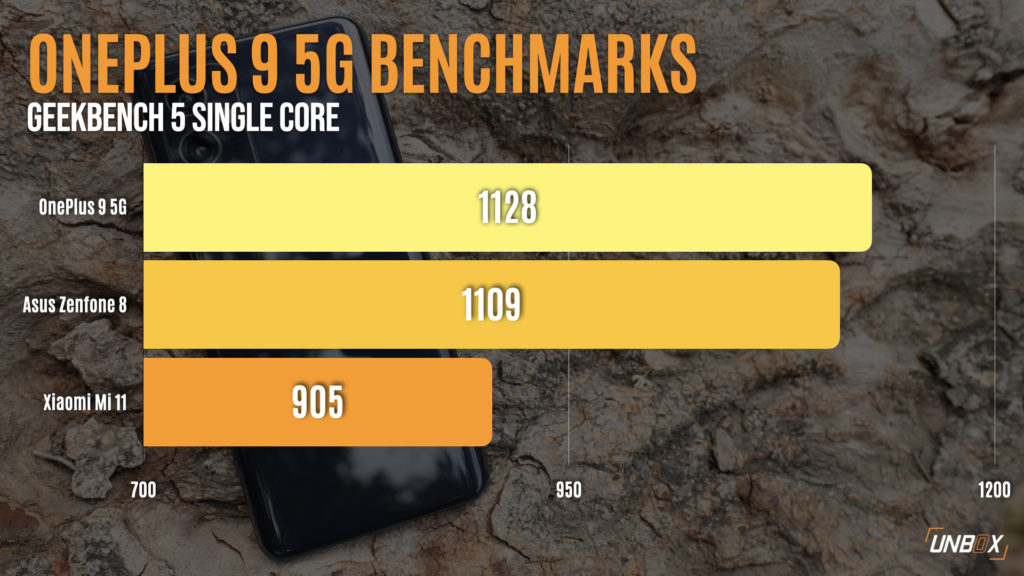 We have zero complaints about the hardware of this device under the hood during our time with it. We were able to work using this device when we had to run out and do errands without any issues. On the gaming side of things, we were able to use the highest settings on even the most demanding titles available in the market right now.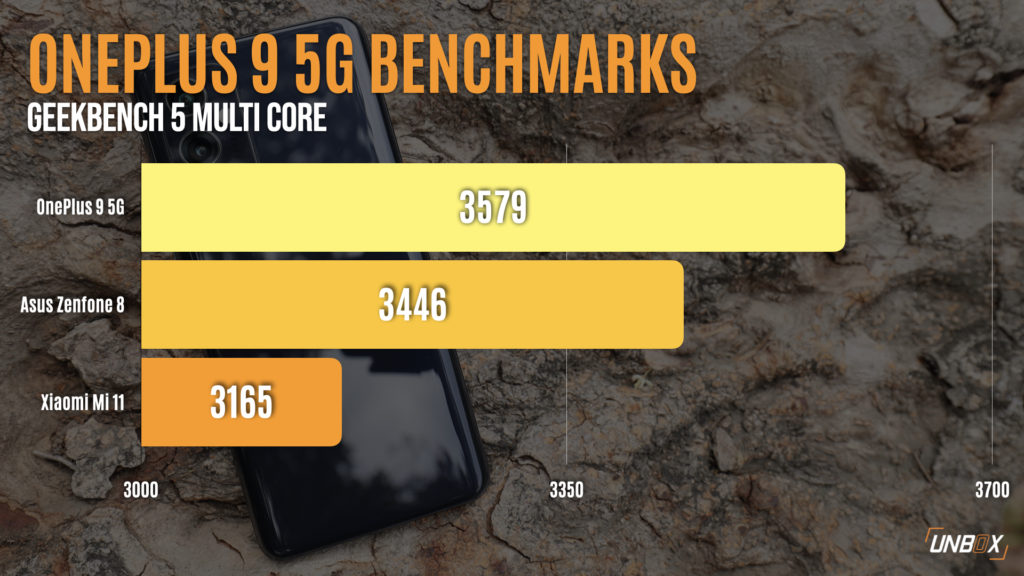 Of course, one of the best things about OnePlus is the experience you get with OxygenOS. We think it's one of the best Android-based Operating Systems — if not the best — and we do appreciate the fact that they are very active in terms of releasing updates to fix bugs and optimizations for their devices.
In terms of battery, our OnePlus 9 5G review for the Philippines found that the 4500mAh capacity of the phone is enough for an entire day on the go and managed to clock in at 11 hours and 43 minutes on PCMark's Battery 3.0 Benchmark. Like we mentioned earlier, sadly the display doesn't have an adaptive refresh rate so if you constantly want the 120Hz experience with the screen, expect battery life to tank a little bit.
Thankfully, you won't need to be tethered to a wall for too long when you find the battery drained since it does support their 65W Warp Charging tech that will have you up and running in less than an hour.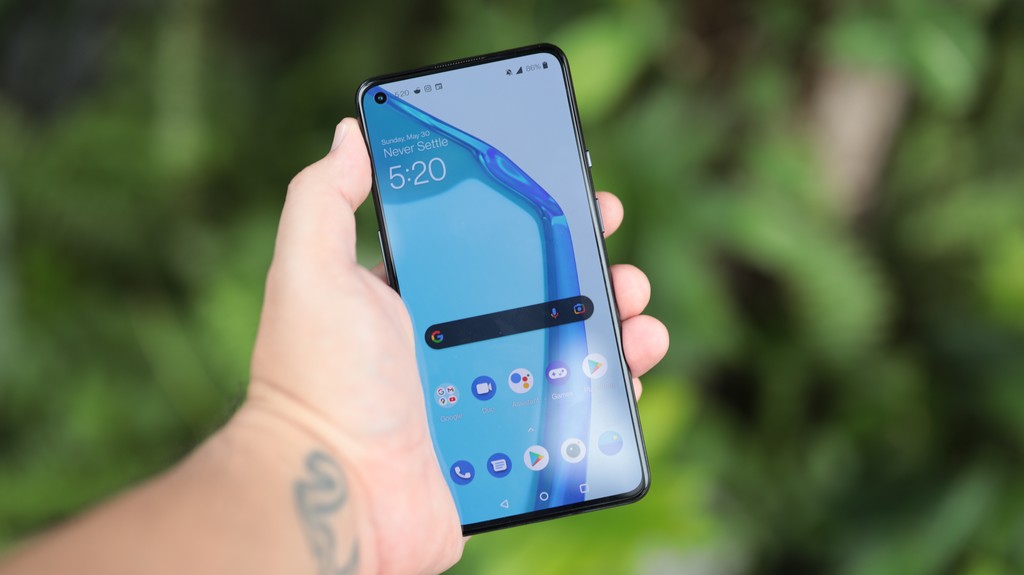 Wrap Up and Conclusions
The OnePlus 9 has some beefy internals, which shouldn't be a surprise for their flagship devices. As for the cameras, the snaps from the cameras are pretty sweet too in the right conditions. Overall, our OnePlus 9 5G review for the Philippines found that it's a good phone but things could have been better given the hype behind the device.
We can see why the company could have made certain choices to make this different and maybe nudge you towards the Pro version of this device but there could have been other aspects that would have given us two spectacular phones to choose from. OnePlus could have compromised in other places other than removing OIS from the camera considering the massive hype they generated with their current devices.
The team up with Hasselblad is also off to a good start though but we do want to see the actual hardware that's supposed to come from this 3 year partnership.
OnePlus 9 5G Review Philippines Price:
The OnePlus 9 is priced at Php 38,890 and is available via their flagship store on Lazada or via Digital Walker.