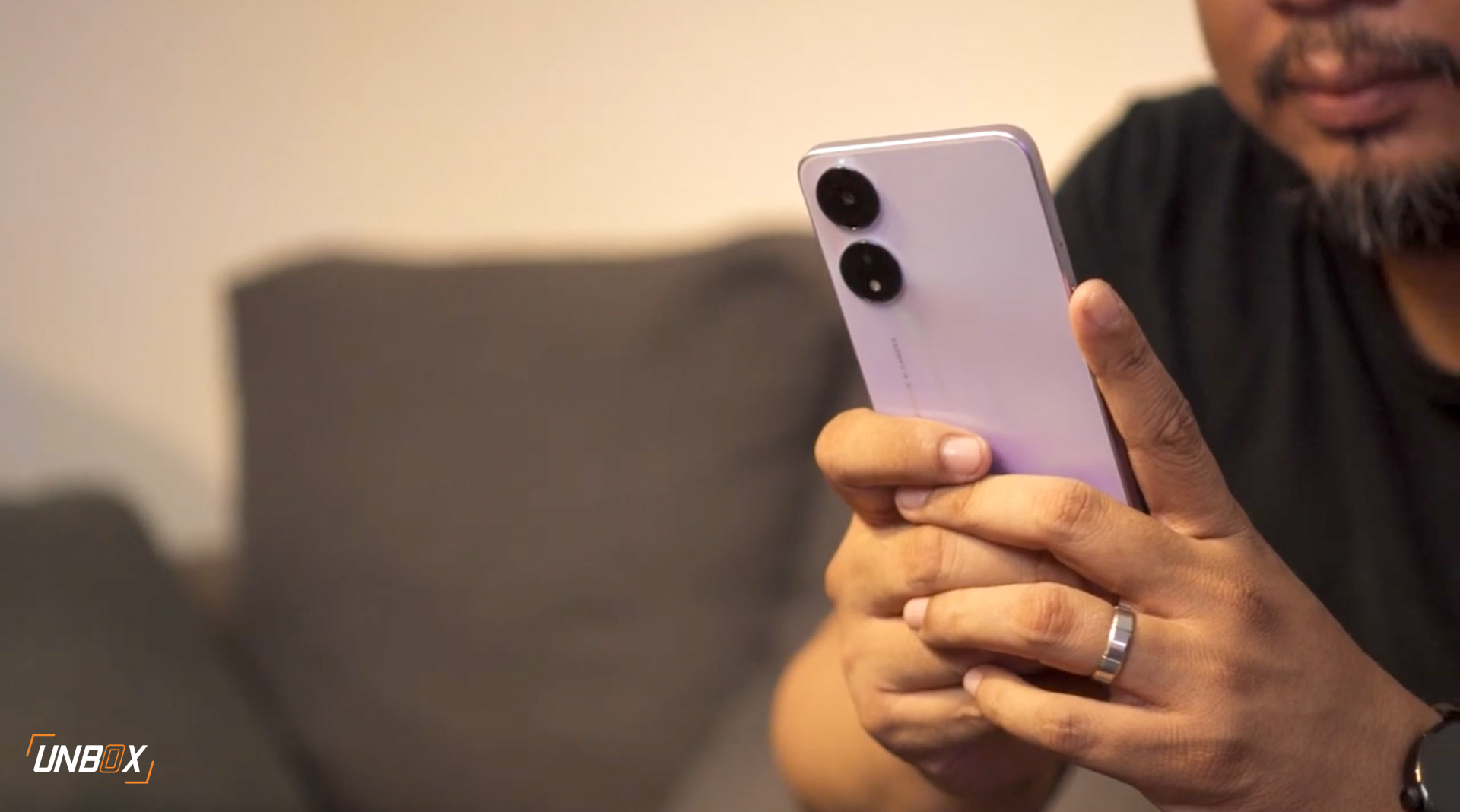 Review Verdict: The OPPO A78 5G in this review once again abides by the philosophy that hardware isn't everything. It may not be perfect, but using the device in everyday situations is a breeze and won't leave you wanting more. 
Pros
ColorOS makes the experience smooth and fluid
Stunning design and back panel
Cameras work well in good conditions
Speedy side-mounted fingerprint scanner, 3.5mm jack
Cons
Display isn't Full HD
Processor is a little underpowered
A tad expensive for what it is
Just a few years ago, the support for 5G bands wasn't widespread enough to justify upgrading to a device that's capable of these. However, the tables have turned due to the rapid development of 5G infrastructure all over the country, proving its vast advantage over 4G LTE. With this, we review OPPO A78 5G to see if it's indeed worthy of your hard-earned money. Is this just a mediocre device with 5G bands, or actually a device we would use for day-to-day life?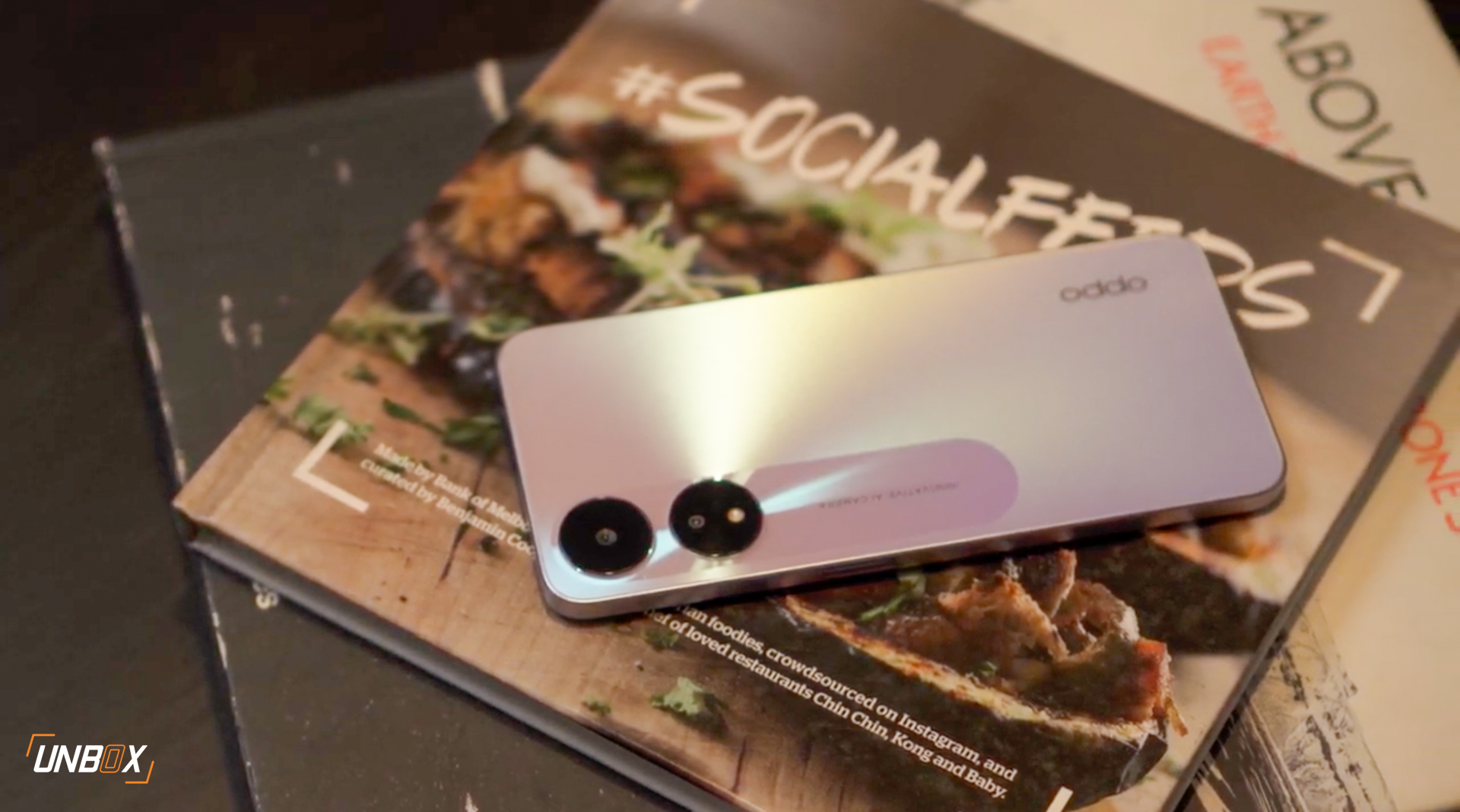 OPPO A78 5G Review Philippines: Design
Starting off with the aesthetic, it's undeniable that the signature OPPO Glow shade here is eye-catching. This Glowing Purple colorway definitely looks pink in certain lighting conditions, making it a more appealing color than the darker Glowing Black option (in our opinion). It still remains elegant since it isn't too bright, so it seamlessly blends into wherever you put it.
As expected, minimalistic OPPO branding resides in the lower portion. At the top left are two identical circles, one containing just a camera lens while the other has another camera sharing some space with the LED flash. The camera module is enclosed within a shinier pill shape that also bears the text "INNOVATIVE AI CAMERA."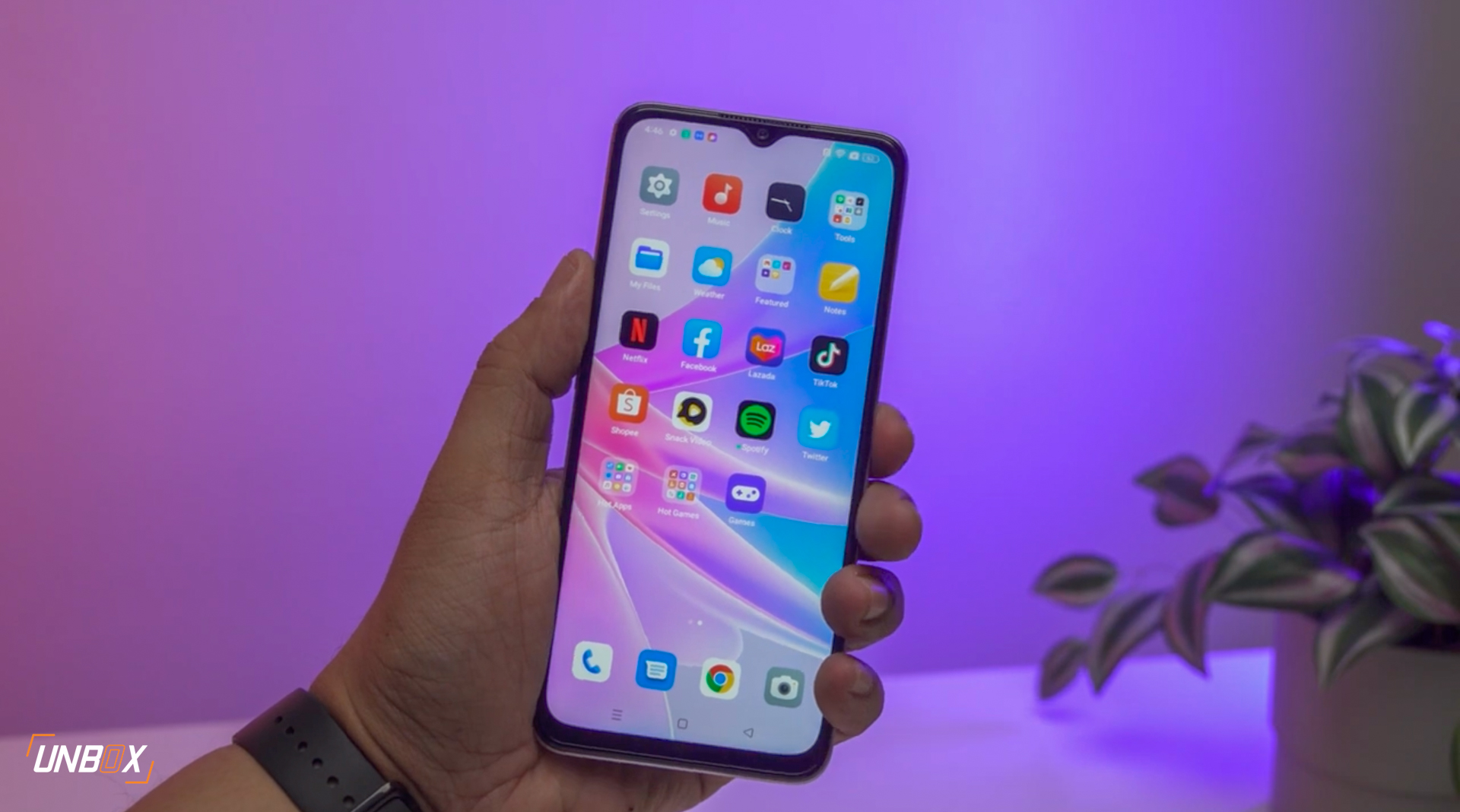 Up front is a rather pedestrian design language with a waterdrop notch instead of a punch hole. It dates the smartphone quite a bit, but it isn't a dealbreaker.
The sides are also finished with the same colorway as the rear, with a bottom-firing speaker, 3.5mm headphone jack, and USB Type-C port underneath. On the right side is a power button that doubles as a side-mounted fingerprint scanner, so it's sunken into the device's chassis. The left, meanwhile, features the volume buttons which aren't in a rocker configuration. We know that some prefer rockers while some prefer individual buttons, so we'll let you decide if it's your cup of tea.
Overall, the build feels remarkably solid and will probably last much longer than how long you're planning to use it.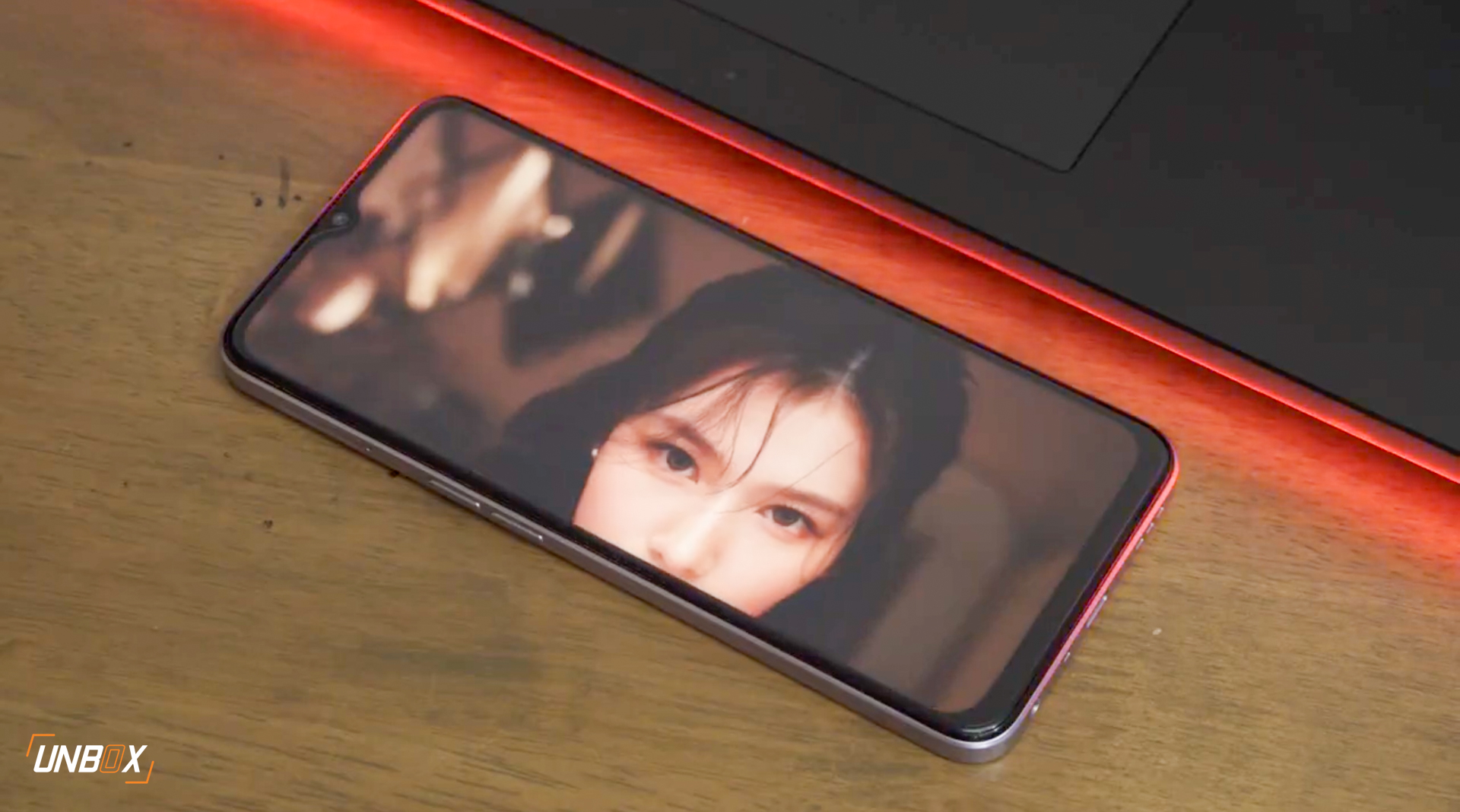 OPPO A78 5G Review Philippines: Display and Speakers
The screen is a 6.56-inch IPS LCD panel with a smooth 90Hz refresh rate. Scrolling is easy as pie, partially thanks to how fluid ColorOS actually is. You would never feel the stutters or lags in daily life which is a good thing.
Two small gripes that we have to involve the resolution and the maximum brightness. The OPPO A78 5G in this review has a screen resolution of 1612×720 (HD+). Within the midrange space in 2023, we'd expect the standard to be Full HD. Although we must note that when we used it and played videos on YouTube at the top possible resolution, we didn't notice any grain or lack of pixel density. Perhaps OPPO chose a lower resolution to be more power-efficient and place less stress on the processor, which we'll get to later.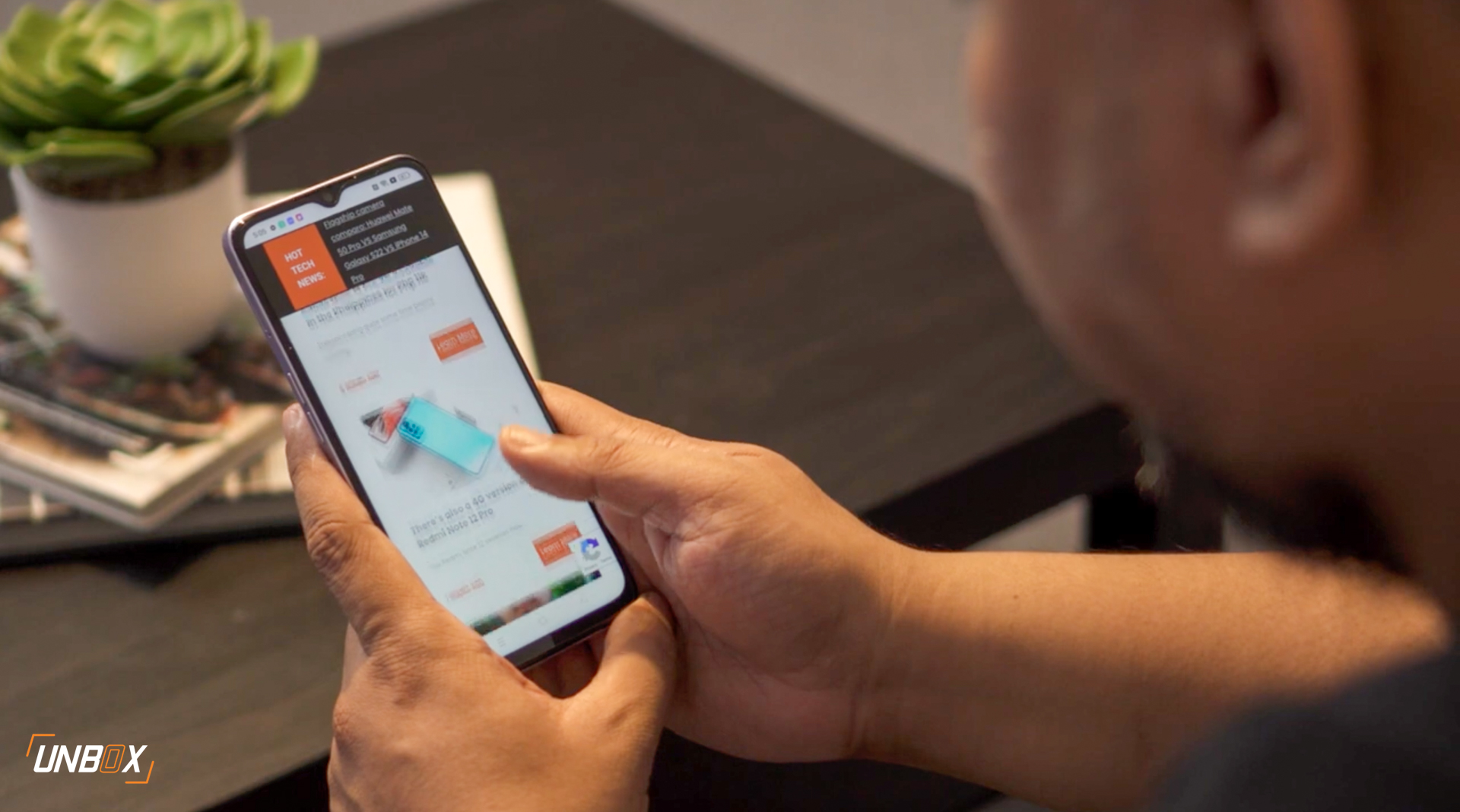 We actually took this smartphone to the sunny beaches of Bataan. While using the device underneath the blistering sun was possible, we sometimes wished that it could go beyond 600 nits for its peak brightness settings. That would make it much easier to recommend this device to outdoorsy people who often find themselves in similar settings. Otherwise, this wouldn't really be a concern.
Thankfully, this device comes with stereo speakers. The bottom-firing sound unit as well as the earpiece cooperate to deliver a fuller sound for your media needs.
OPPO A78 5G Review Philippines: Cameras
We took quite a bit of shots with OPPO A78 5G during this review period. Just to lay the facts out there, it's equipped with a dual-camera setup: a 50-megapixel main shooter and a 2-megapixel depth sensor. Video recording is capped at Full HD, 30 FPS.
Daylight shots here are great. Sure, they're not flagship-level, but we'd have no qualms with using these photos as wallpapers or posting them on social media. You can see the overprocessing though in some parts of the images – grasping for detail where there is none. As such, the best move would be for OPPO to tone down on that image-sharpening slider.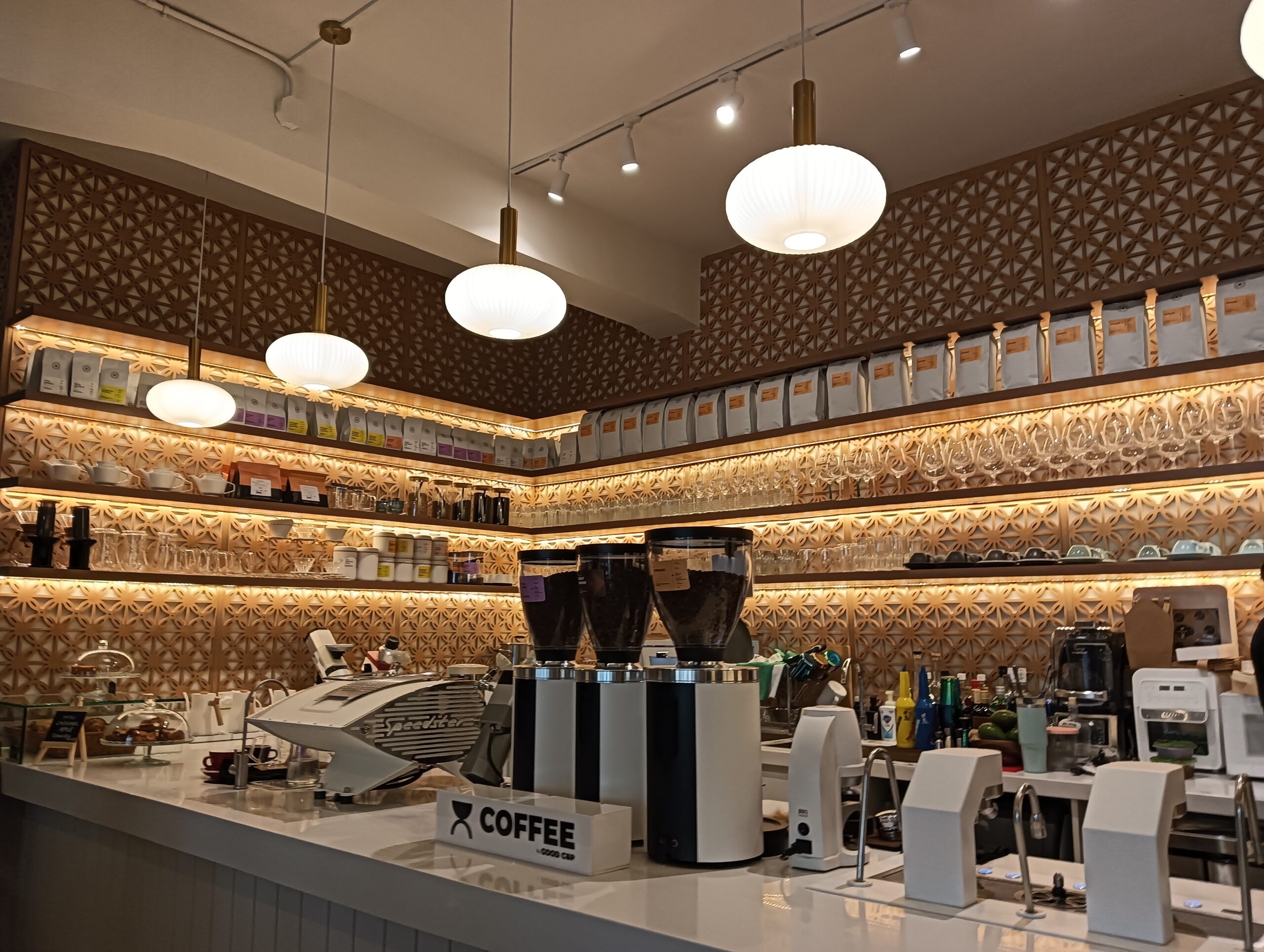 As for the indoor photo, this looks like it was taken in a rush or while walking. But we really did take our time with this shot. The focus is directed at the artsy walls, coffee beans, and the like. However, the detail on the "COFFEE" sign as well as the pastries on the lower left corner have more or less faded.
Meanwhile, photos of specific subjects are adequately detailed. There aren't any focus issues or edge detection problems on this end. Definitely Instagrammable.
Here is a demonstration of subjects up close and even much closer.
When the sun goes down, the photos taken by the OPPO are very much hit-or-miss. The clubhouse on the upper right is very well-represented, and you can even see the blue sky above it. On the other end, you can also get overblown shots like the corridor on the bottom right. You'll really have to play with the settings to get the best shots – and it might be possible if you know your stuff!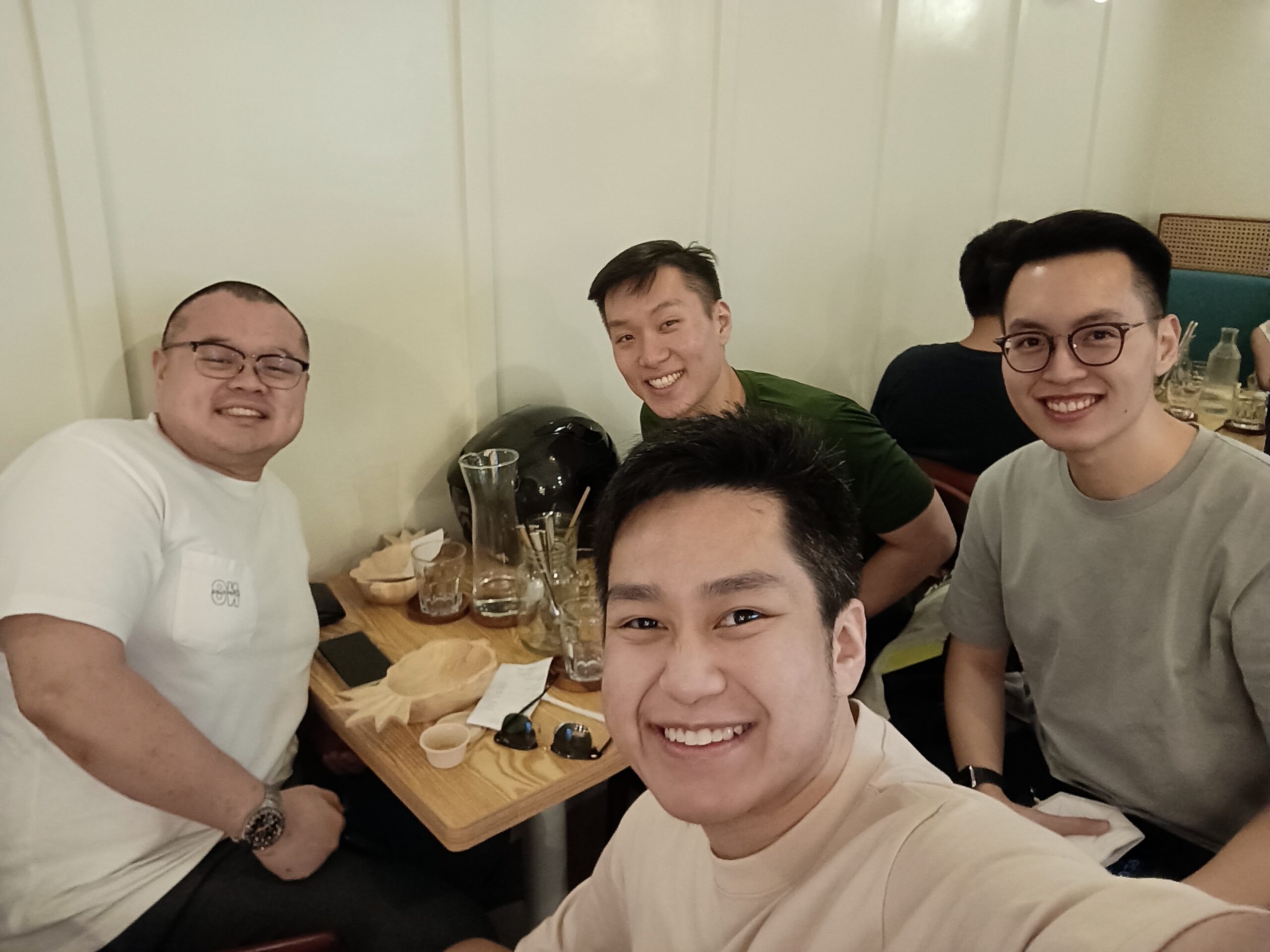 The 8-megapixel selfie shooter isn't anything extraordinary, but it gets the job done.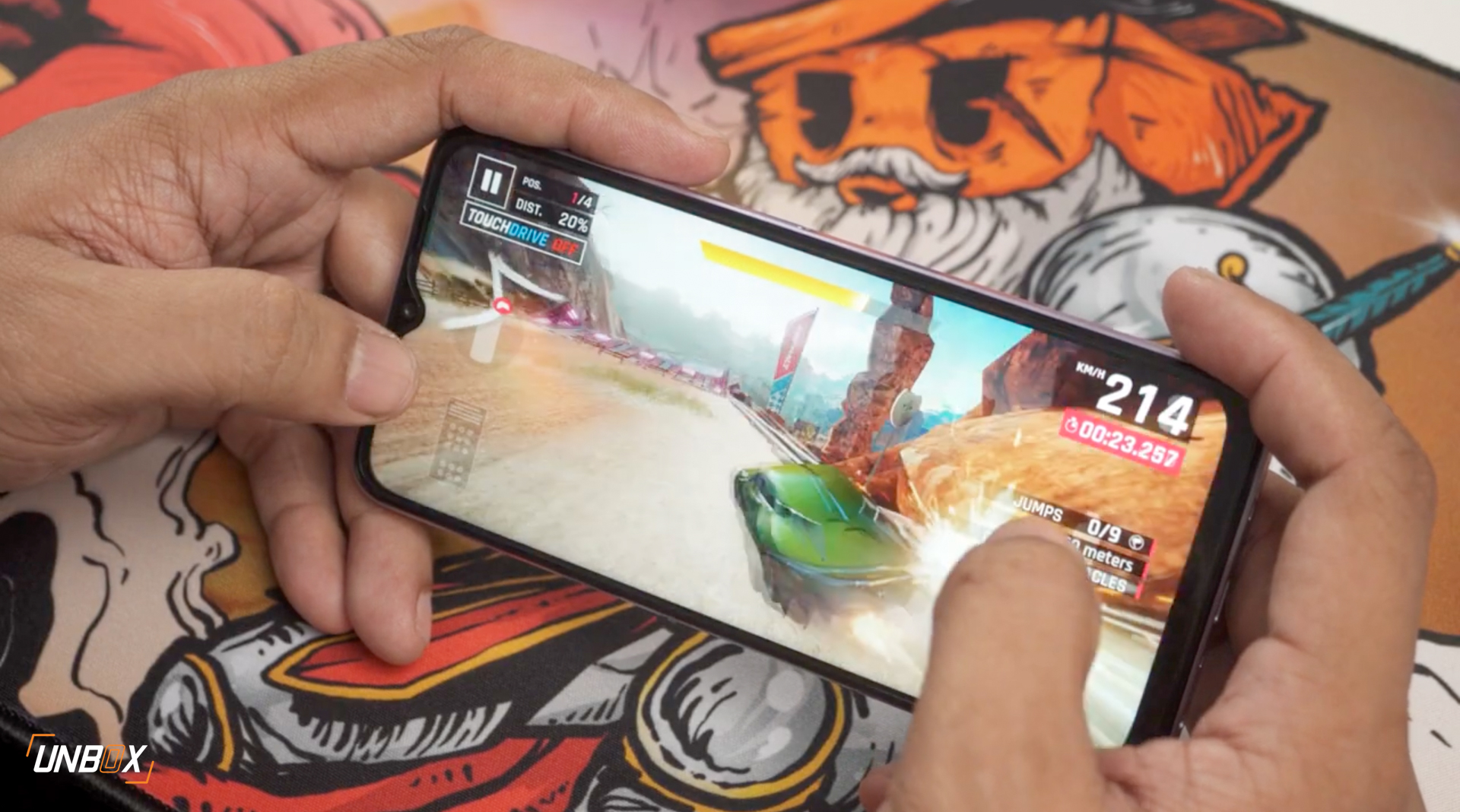 OPPO A78 5G Review Philippines: Internals and Battery Life
Inside this smartphone is the latest MediaTek Dimensity 700 chipset. For the price, we believe that the brand could have gone for the older Dimensity 900, 1300, or even the vastly superior 8000/8100 series. However it can be argued that OPPO has always prioritized an optimized marriage of hardware and software, giving way to unparalleled battery efficiency. True enough, ColorOS13 is well-suited for the task and handles like a champ.
On the memory side of things, we have 8GB of LPDDR4X RAM and 128GB of expandable storage. This provides ample space for multitasking and keeping applications open in the background. Everyday tasks aren't likely to cause problems for this phone. Although, under heavy loads, applications do take a few seconds to open and processing times increase noticeably. If you're an extreme power user, then this device may not be well-suited to your needs.
Here are performance comparisons to the vivo V27e, a camera-centric device, and the power-focused POCO X5 Pro 5G.
Powering this device is a 5000 mAh battery pack. When it runs dry, you can connect it to a 33W SuperVOOC fast charger.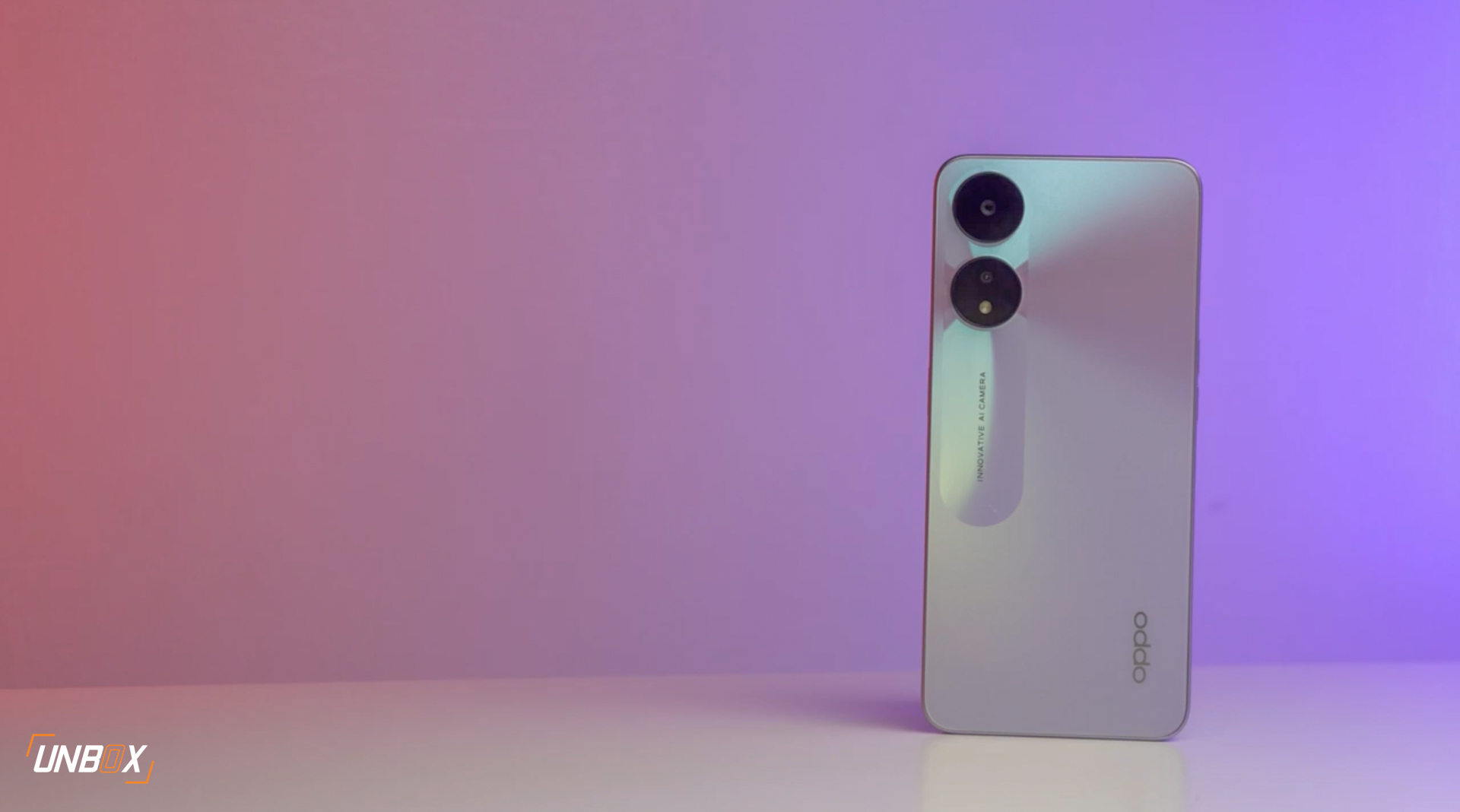 OPPO A78 5G Review Philippines: Wrap-up and Conclusions
The OPPO A78 5G may not wow many people on paper for its price. Some may even say it would be hard to justify the purchase without seeing it.
However, get the smartphone in your hands and you'll realize that the company sure can deliver on a smooth experience. It's a device you'd be okay with using on a day-to-day basis and will fulfill most people's needs.
However, power users who need to prioritize GRUNT and OOMPH over everything else may want to get more bang for their buck elsewhere.
OPPO A78 5G Review Philippines: Price
This smartphone is currently on sale for a price of PHP 14,999. You can check it out on e-commerce sites such as Shopee and Lazada.