Verdict: Samsung has addressed many of the pain points that last year's S series Ultra model had and made key improvements to the Samsung Galaxy S21 Ultra 5G to refine the overall experience. There are also a ton of value-added features that make it a more well-rounded device.
It does come in at a very hefty price tag of Php 69,990 (or Php 79,990 if you can find the variant with 16GB of RAM and 512GB of storage) but, if you want to experience the best Samsung has to offer at this point in time — and more importantly, if it is within your budget — the S21 Ultra is something to consider.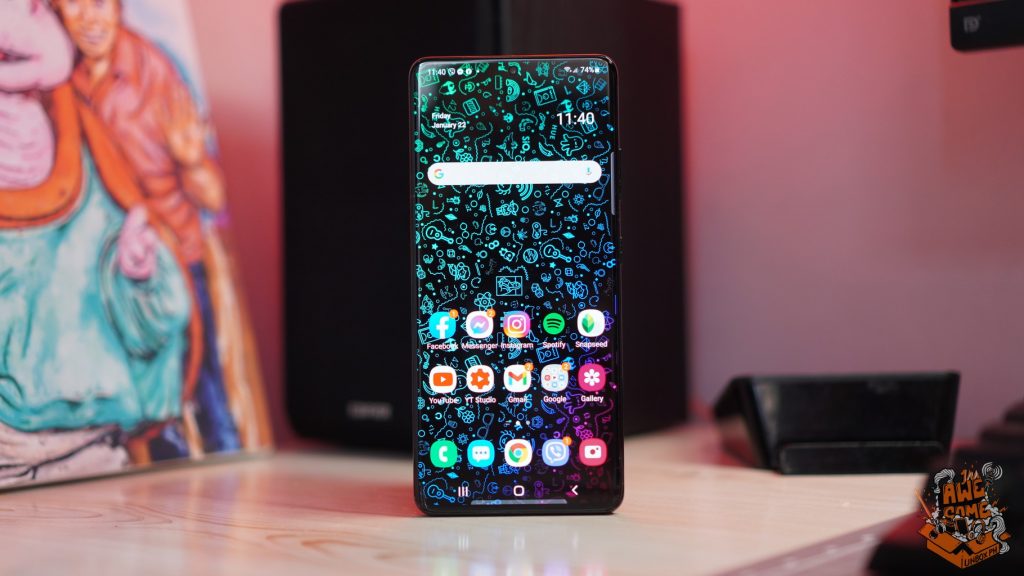 Pros
WQHD+ Display at 120Hz
Improved Battery Life
Camera Output is Fantastic
S-Pen support
Cons
Steep Price Tag
Form Factor Isn't for Everyone
Samsung's S series came a little early this year and, like always, it was pretty much leaked to the brink that there were no more surprises by the time Unpacked came along. But, having spent time with Samsung's latest Ultra flagship: the Samsung Galaxy S21 Ultra 5G, is it all it's cracked up to be?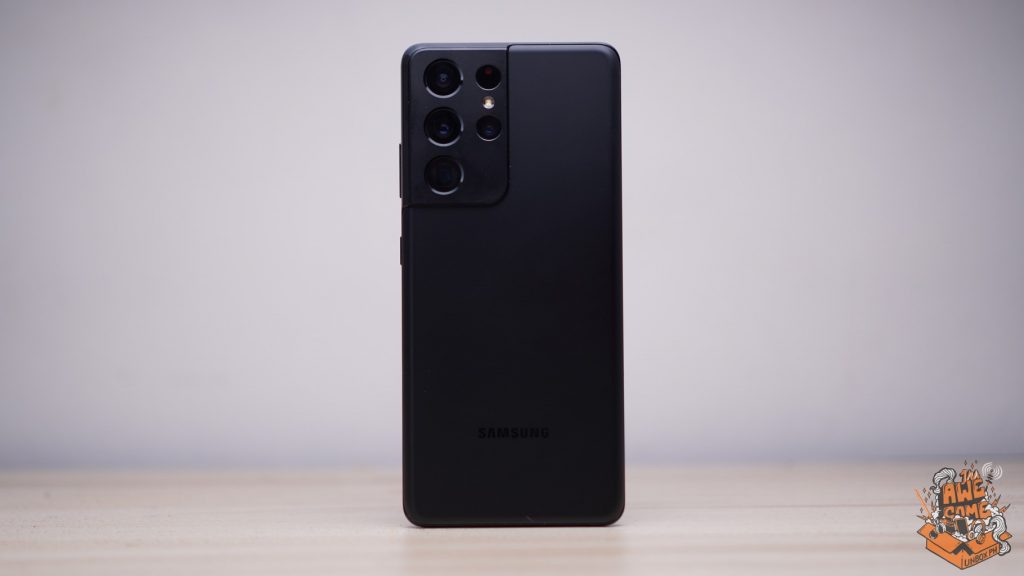 Design
Let's get this out there. Yes, that camera array is still huge but it does sort of stick out less like a sore thumb because of Samsung's key design element for this year's S series phones. The contour cut and the way that it blends into the frame of the phone plus the gentle bevels it has give the array a softer look but you can't ignore massive hardware like that.
It definitely looks better on the vanilla S21 and the S21+ or at least that's what most of the team thinks.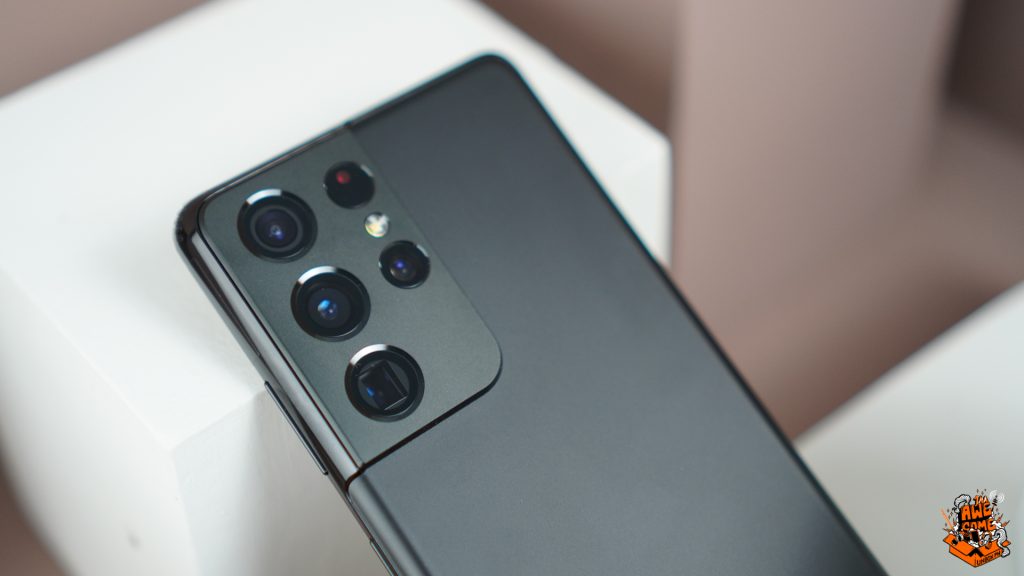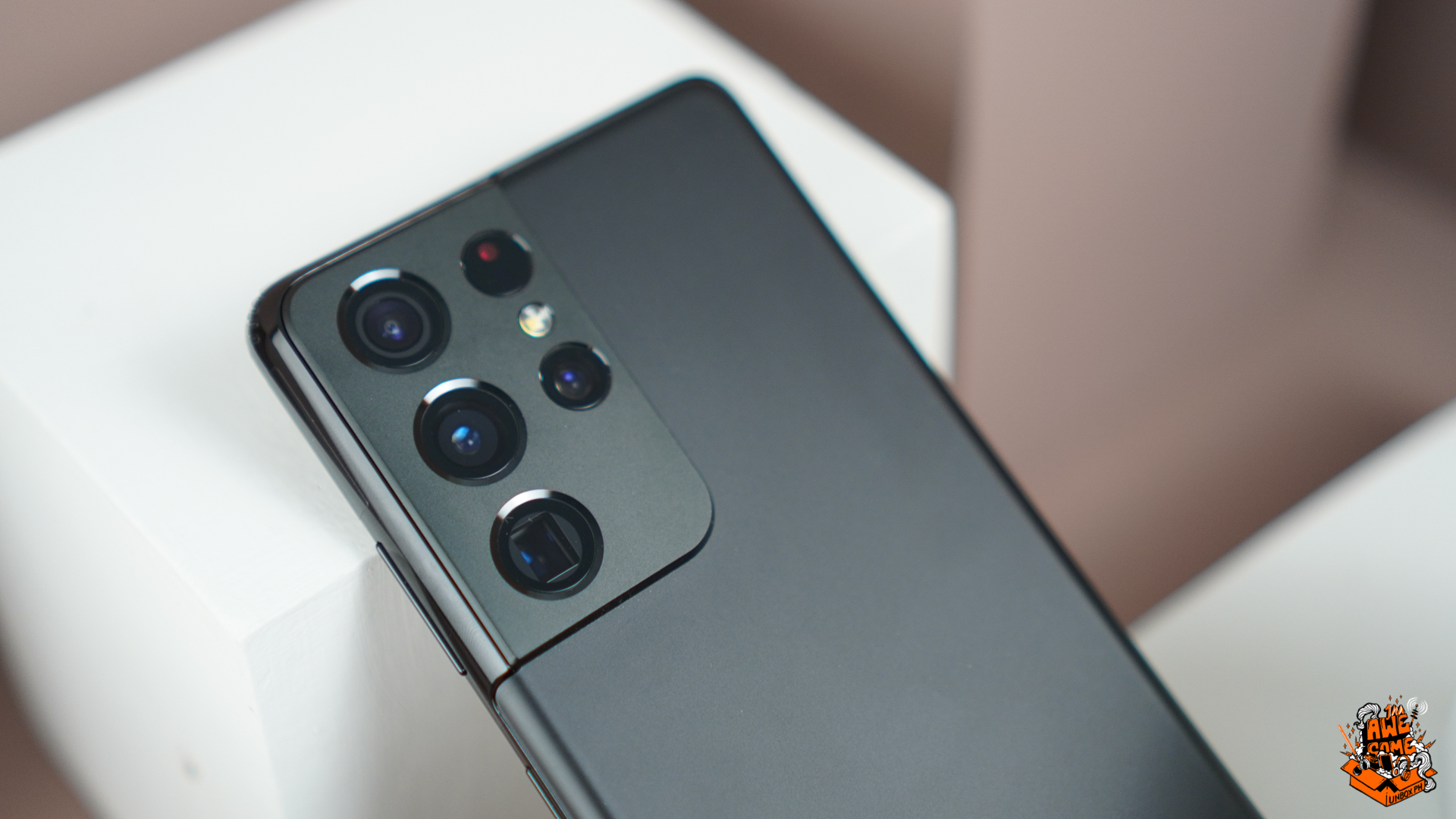 That being said, the rest of the design elements on the phone deserve a chef's kiss. The matte finish feels really pleasant in the hand and the Phantom Black is just extremely sleek and sexy. Is it a special kind of black? Not really but it does look incredible. We would have liked to see other color variants for the Ultra other than Silver but the two might be more suited towards their intended markets plus we can always slap cases on our devices anyway.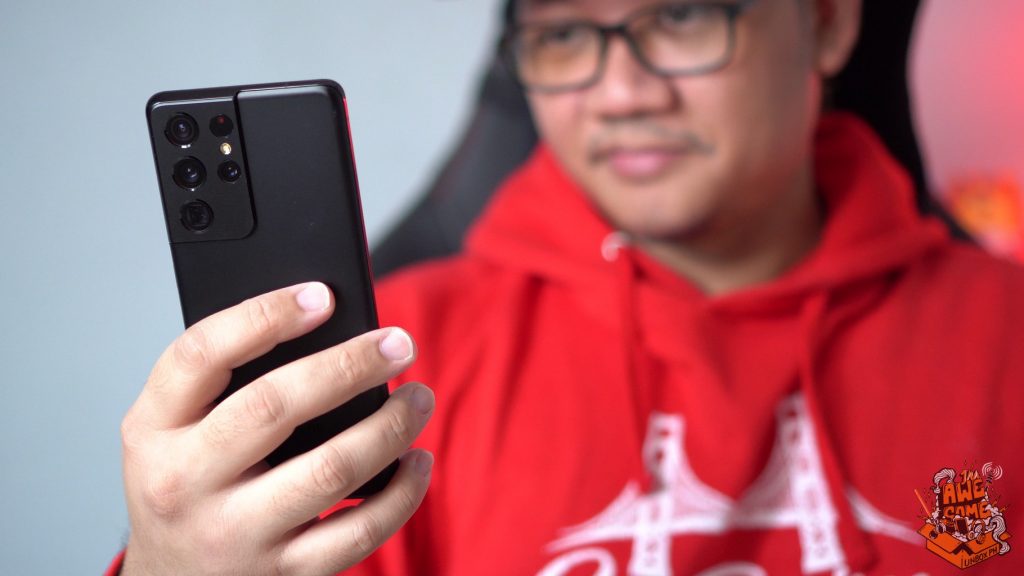 The sheer size and weight of this device may understandably be a turn-off to some because you will need to use two hands with this phone and get used to its heft so that's definitely a point of consideration if you're choosing between the three variants.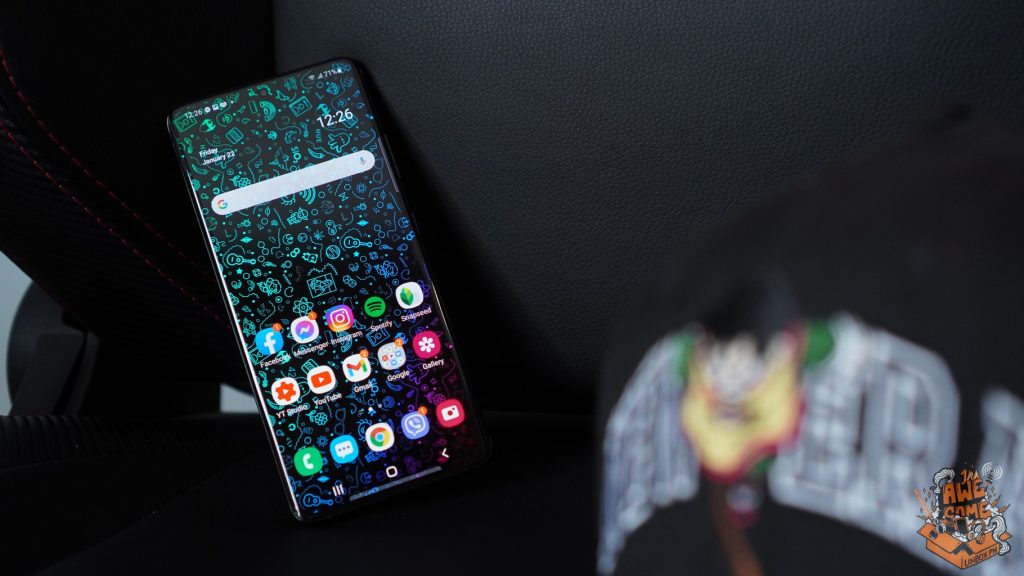 Display and Speakers
If you've been following us on YouTube, then you know that we are a bit biased when it comes to Samsung displays but, to be fair, their flagship phones usually have some great-looking screens and that hasn't changed with this one.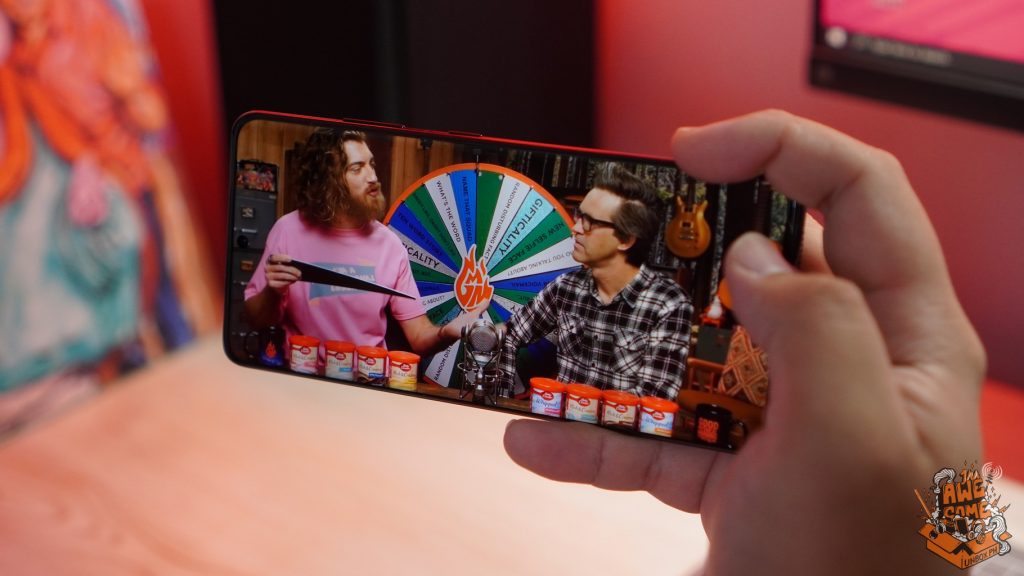 You're getting a 6.8-inch display on the S21 Ultra at WQHD+ resolution and they're using their ever-reliable Dynamic AMOLED panel to give you a maximum refresh rate of 120Hz for that really zippy feel of browsing through your device and content. It is dynamic, thanks to that LTPO tech, so the Ultra will switch at the appropriate times depending on the content you're viewing to help you save on battery.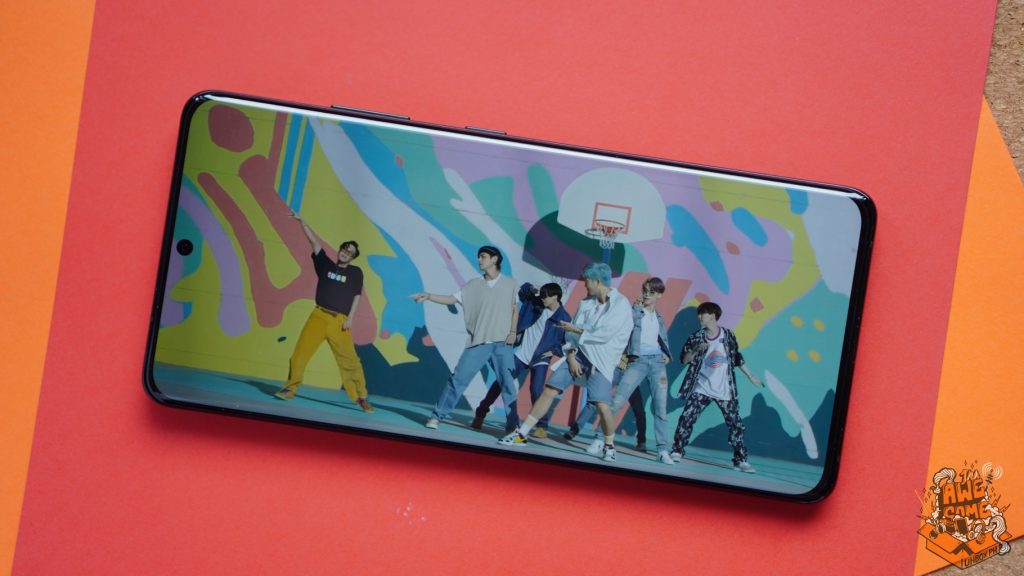 As always, the display looks fantastic and has all the characteristics that we love about it with the inky blacks for vivid colors to pop on; definitely a treat for going down the YouTube rabbit hole or for browsing through the people you admire on Instagram. There's still a slight curve to it but it's definitely less dramatic than what we've seen them do in their past offerings.
The speakers on the S21 Ultra — which are tuned by the folks at AKG — sound as brilliant as ever; producing a good amount of volume without sacrificing sound quality. Of course, they're not at the level of Bluetooth speakers and I would still recommend using your favorite pair of wireless earphones but they are A+.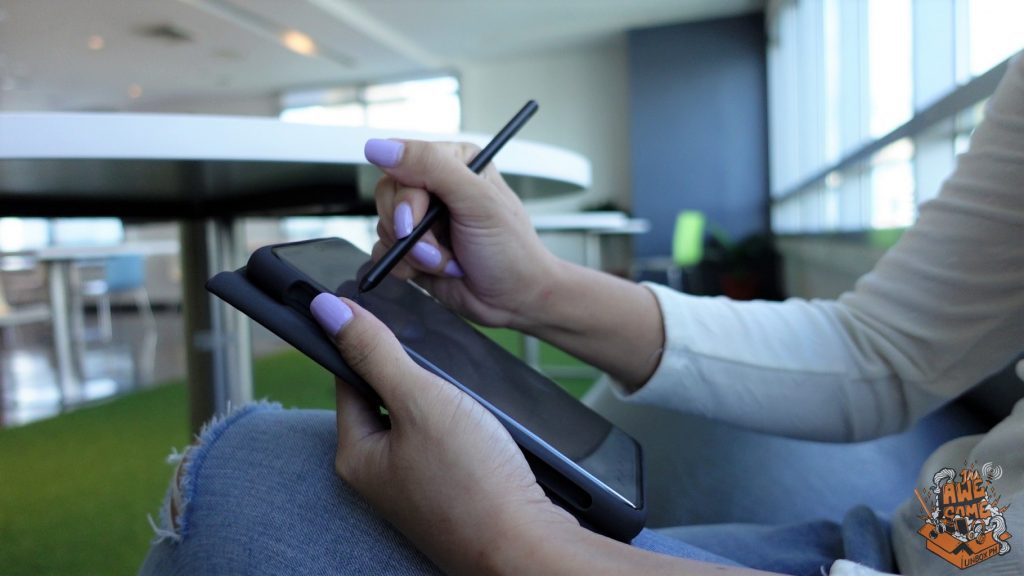 I guess this section is the best place to talk about this but the S-Pen support has always been a welcome addition to this year's Ultra. It's something you have to purchase separately or with a rather bulky case but, in this age where documents are signed digitally because of the pandemic, this is a check in the plus column and a good option to have if you need it.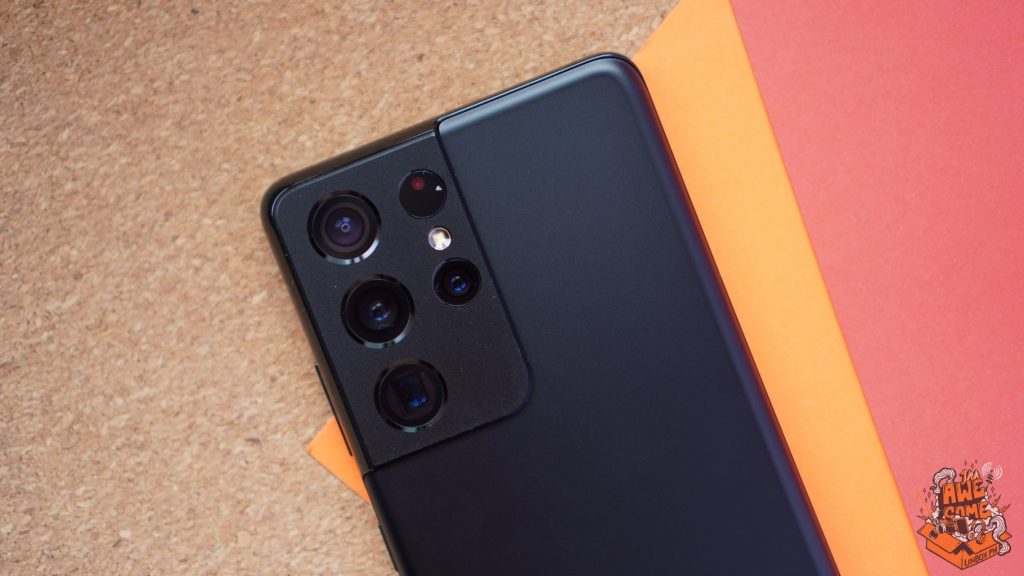 Samsung Galaxy S21 Ultra 5G Camera Review
As you may know, Samsung's crazy 108-megapixel main camera is back on the latest Ultra version of the S series. Accompanying it is a staple for their flagships, a 12-megapixel ultra-wide-angle camera plus two 10-megapixel telephoto lenses; one with 3x optical zoom and the other being a periscope style shooter with 10x optical zoom.
The biggest difference is that they've included a Laser Autofocus system to give you really sharp images and it is a very welcome addition.
The shots we've taken so far look pretty good; granted it was mostly gloomy or even rainy when we were able to go out and take some photos. The shots have a lot of detail even if you pixel peep, the dynamic range has also improved from the S20 Ultra, and the colors look pretty good too. There is post-processing happening in the background because of Scene Optimizer but it's not over the top at all.
Portrait mode (no longer called Live Focus) churns out really good separation and the edge detection seems to be on point given the shots we took with it so it'll definitely be a good way to separate your subject from the background should you want to.

Night mode is also better this time around with the exposure of the scenes getting a little bit of lift without an overly processed look to them but beware of those lens flares. They're a little crazy in the shots we've taken on our street but if that's something you like then we'll leave it up to your preference.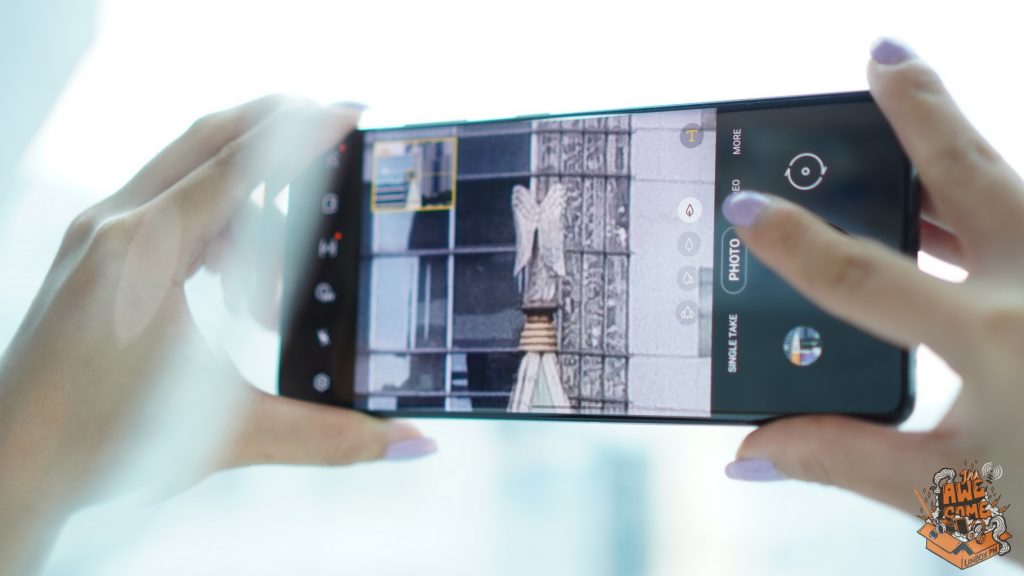 Of course, we have to talk about the 100x Space Zoom. It's still something that you'll end up using sparingly (especially while we're in quarantine) but the addition of having Zoom Lock to help you frame shots better is a smart move on Samsung's part.
On the video side of things, you do have the ability to shoot 8K but you'll probably want to have a gimbal if you're going to be running and gunning plus be prepared to handle some ridiculous file sizes.
You can shoot videos in 4K at 60fps with all the cameras on the phone (yes, including the one on the front) but if you want to take advantage of the Super Steady, you will be capped at Full HD at 60fps and it produces incredibly smooth shots. This mic pick is also quite good on the S21 Ultra though we did notice the audio get a little weird when we shot a short clip of the scenery while it was raining.
The newest feature to be included on the video side of things is Director's View, which allows you to see a preview of the different lenses you can use while shooting video and switch to either a wider field of view or punch in with the zoom.
Now, the switch isn't as seamless as we thought it would be. There's no smooth transition when you tap on the real-time thumbnail on-screen and you will notice a bit of delay when the shot kicks in but it's still a rather useful feature.
One thing we did notice though is that the S21 Ultra does tend to heat up when using the cameras to take 4K 60 clips and even when using Directors View so you might want to think about that if you're planning to use it to record videos.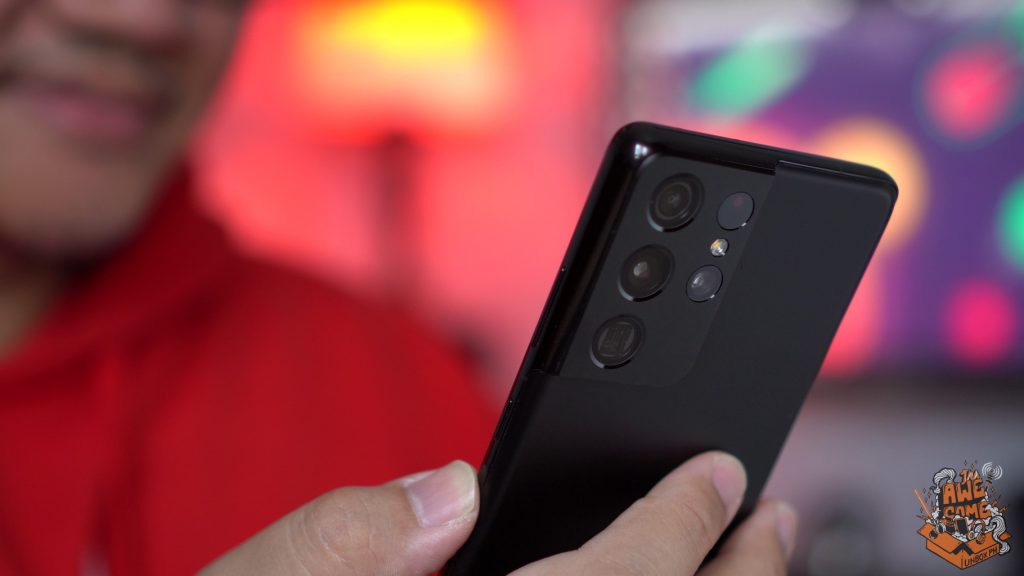 Samsung Galaxy S21 Ultra 5G Performance and Battery Life
As we all know, in our part of the world, we're getting the Exynos 2100 processor and Samsung has been laying it on thick about how it's a lot better than their previous offerings and, to some degree, it is true. This is their best processor to date.
The main question you guys might be asking though is: is it at par with the Snapdragon 888 like we were hoping it would be? Sadly, based on the benchmark tests we've run, the answer is no.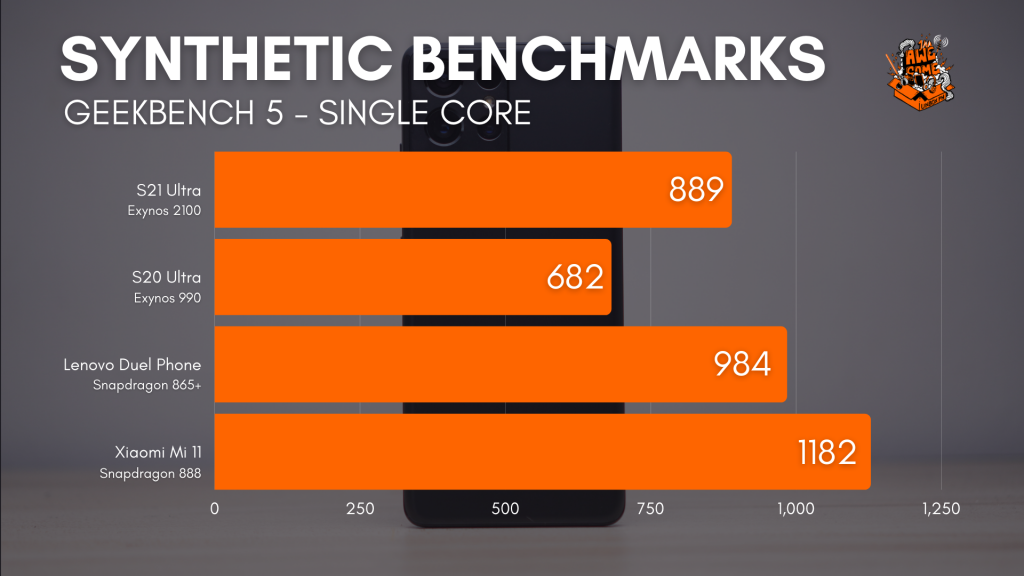 There's a significant boost from the Exynos 990 that we saw on the previous generation of S series devices but the results that we got had the new Exynos 2100 produce numbers closer to the Snapdragon 865+ with the 888 still enjoying a bit of a lead.
Numbers aside, daily tasks were handled like a breeze and I personally was able to get some serious work done with the device as I had to take meetings, write articles, and coordinate with the team while taking a break from the city without my laptop in tow.
The biggest change we experienced with the new Ultra flagship from Samsung was the battery life. While we're getting the same 5000mAh capacity, it did last significantly longer. Usually, a mid-day top-up was mandatory for the S20 Ultra even though we were locked down and staying home. With the S21 Ultra, it lasted a day and a half to nearly two days.
A heavier day using Waze to get around, taxing the cameras by taking loads of snaps plus video clips, and using mobile data primarily did require a top-up at 6 PM having started the day at 100-percent at 9 AM but that's still not bad.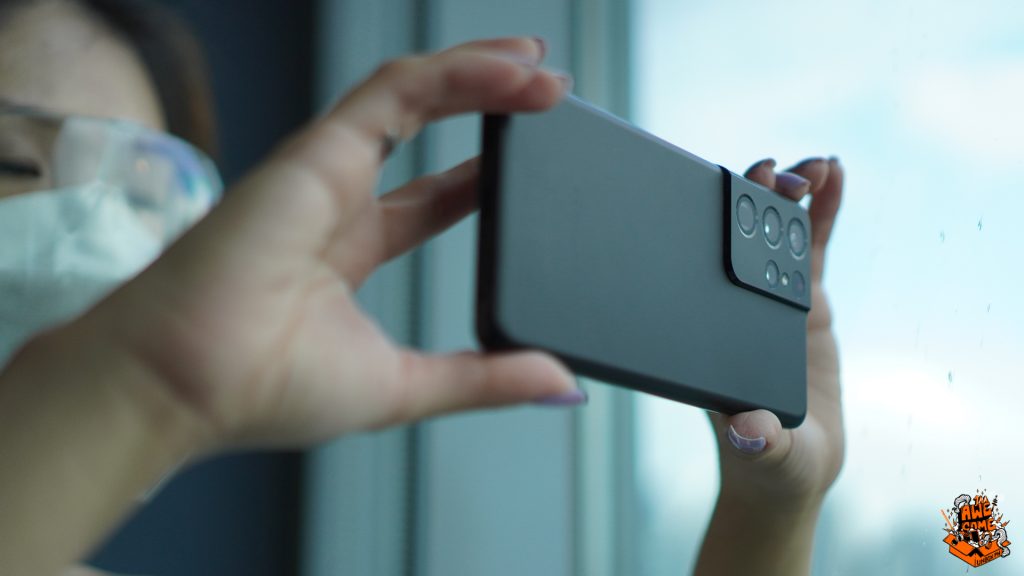 Our standard YouTube loop test had it clock in at around 14 hours and 21 minutes with the display and volume at 50% brightness with the resolution maxed out as well. Charging on the S21 Ultra has been bumped down from 45W to 25 though so it'll take slightly longer to get it fully charged.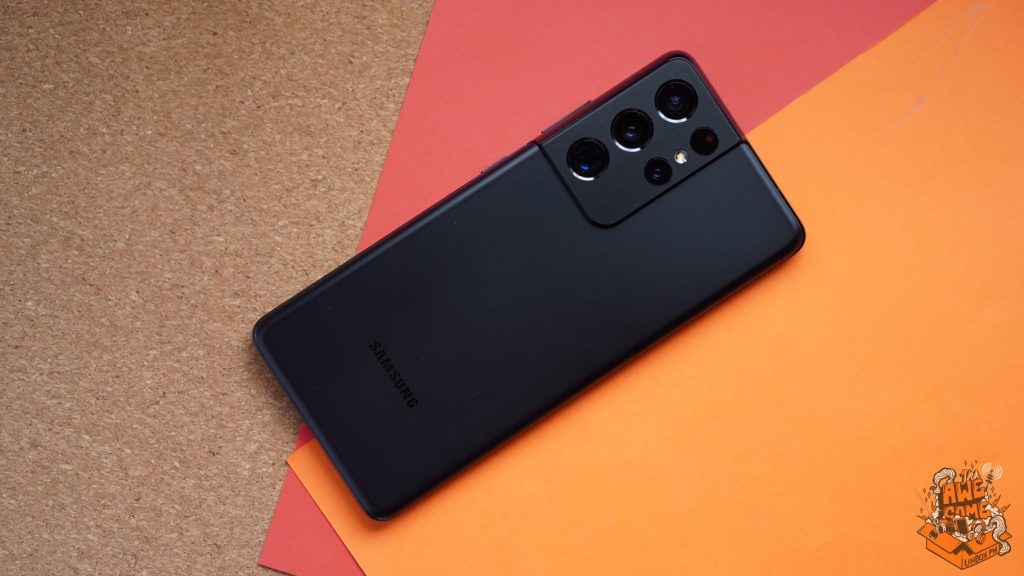 Wrap Up and Conclusion
We know that some of you may have your eyebrows raised over the fact that we're getting the Exynos version of the device and it understandably stings when the Ultra comes at a steep price tag but our experience with the Samsung Galaxy S21 Ultra 5G has generally been — and we're going to borrow marketing buzzwords from Samsung here — pretty epic.
It has its strengths and it definitely has its weaknesses but with each iteration of the S series, this feels like the biggest leap we've seen and we're glad to see that Samsung keeps addressing the flaws from the previous generation. It only makes us even more excited to see what they'll have up their sleeves in the near future with the announcement that they'll be working with AMD as well.