Review verdict: the ASUS ZenBook Pro 14 OLED may look thin, but it's got plenty of power to churn through 4K footage and game with AAA titles without breaking a sweat and is a laptop that content creators in the Philippines need to seriously take a look at.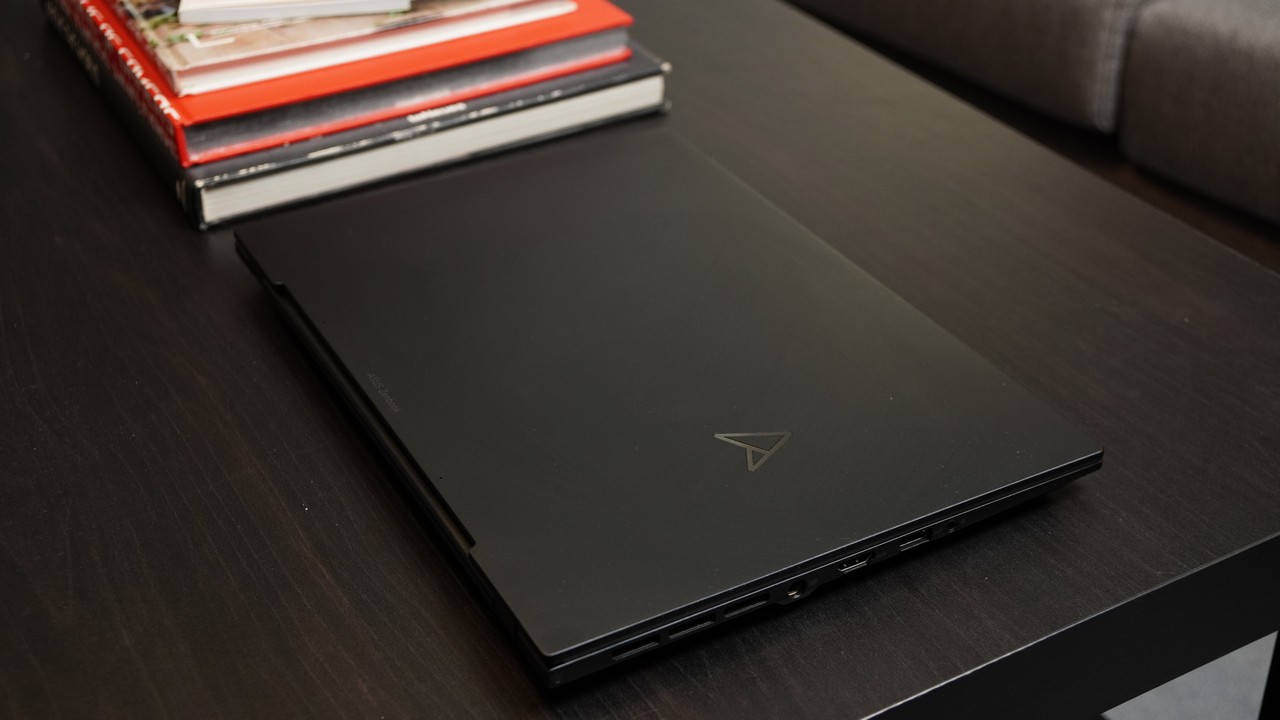 Pros:
Beautiful OLED screen + fast refresh rates
Powerful CPU + GPU combo
DialPad is very useful when editing videos and photos
Cons:
Noisy fans
Expensive
The new OLED screen uses more power
Powerful laptops are usually large, bulky, and annoying to use when you're constantly on the move, but the new ASUS ZenBook Pro 14 OLED proves to be an exception to that rule. This powerful laptop saved my butt in COMPUTEX, serving as our central video editing and rendering hub, happily churning out 4K clips in record time despite being so small.
For people curious, you can check out the product page here for full specs: https://www.asus.com/ph/laptops/for-home/all-series/zenbook-pro-14-oled-ux6404/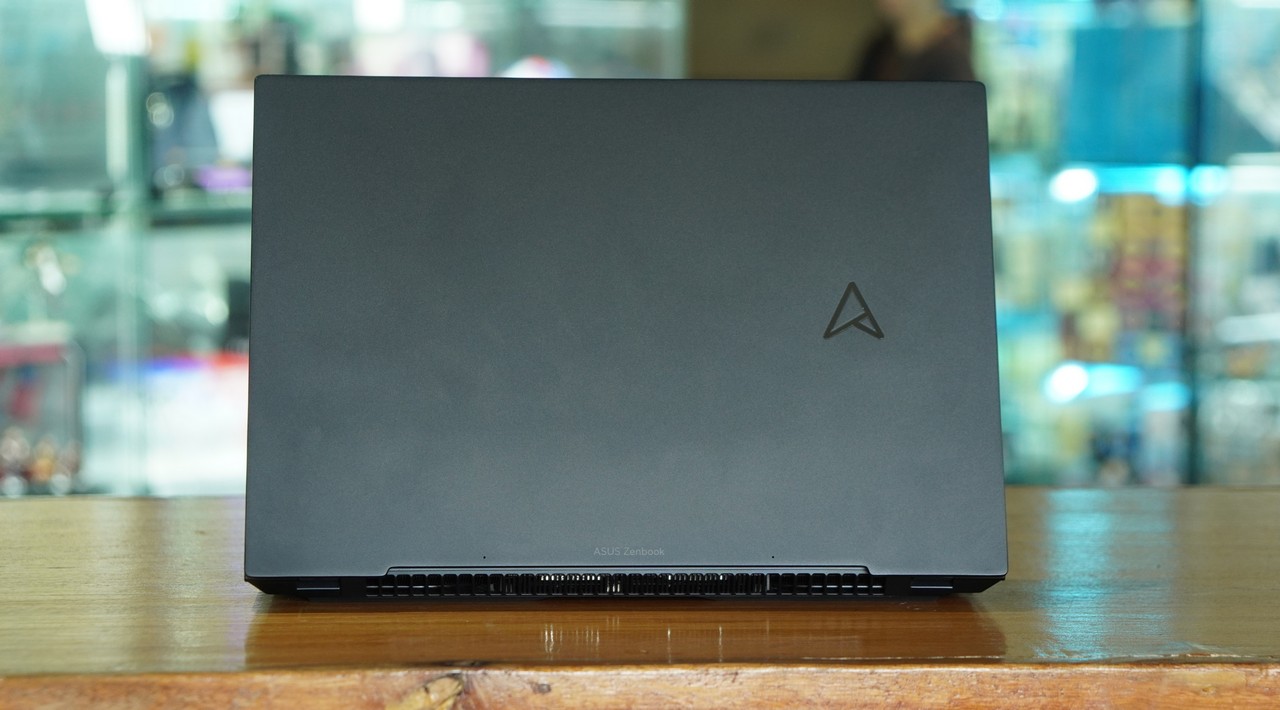 ASUS ZenBook Pro 14 OLED Review Philippines: Design
ASUS' ZenBook lineup has always had an understated elegance when it came to its external design, and the subject of our review is no different. ASUS' ProArt logo is the only thing that adorns the metal lid, aside from that you're left with a mostly bare chassis devoid of any visual distractions.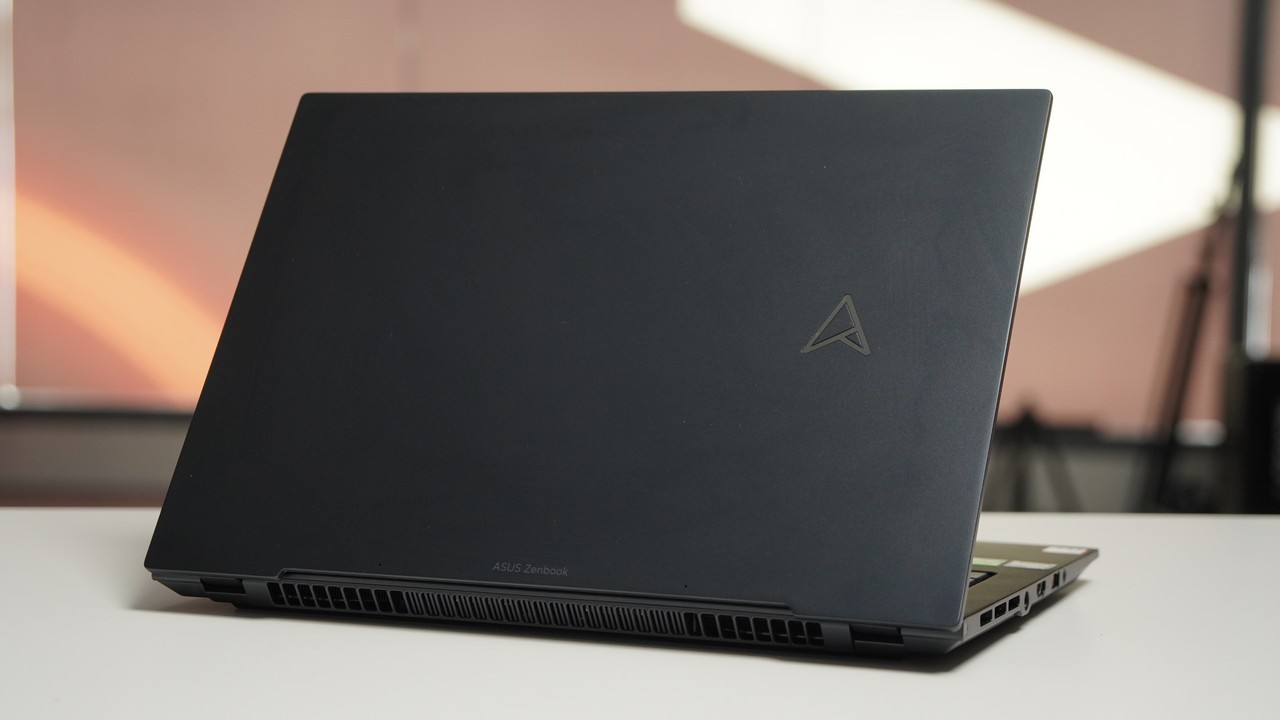 Because the ZenBook Pro 14 OLED is meant to be a premium product, ASUS has spared no expense when it comes to materials used with it. The magnesium-alloy chassis feels incredibly solid, and the chamfers around the lid and body give the laptop an elegant feel.
While the ZenBook Pro 14 OLED is a powerful machine as you'll see later, it's the weight of a typical laptop at just 1.6 kilos. While that seems pretty ordinary, remember that laptops that have equivalent power and processing capabilities usually come in at around 2 kilos, and are generally bulkier and harder to carry around.
That's not the case with the ZenBook Pro 14 OLED, which was something I appreciated as I and my team hauled our butts over to Taiwan a few weeks ago, carrying multiple cameras, tripods, and microphones for our COMPUTEX coverage.
And while I was pretty careful while handling the ZenBook Pro 14 OLED, ASUS is proud of the fact that it can take accidental hits just fine, thanks to its compliance to US MIL-STD-810H testing standards, the same standards that the US Military adheres to for their own electronic devices.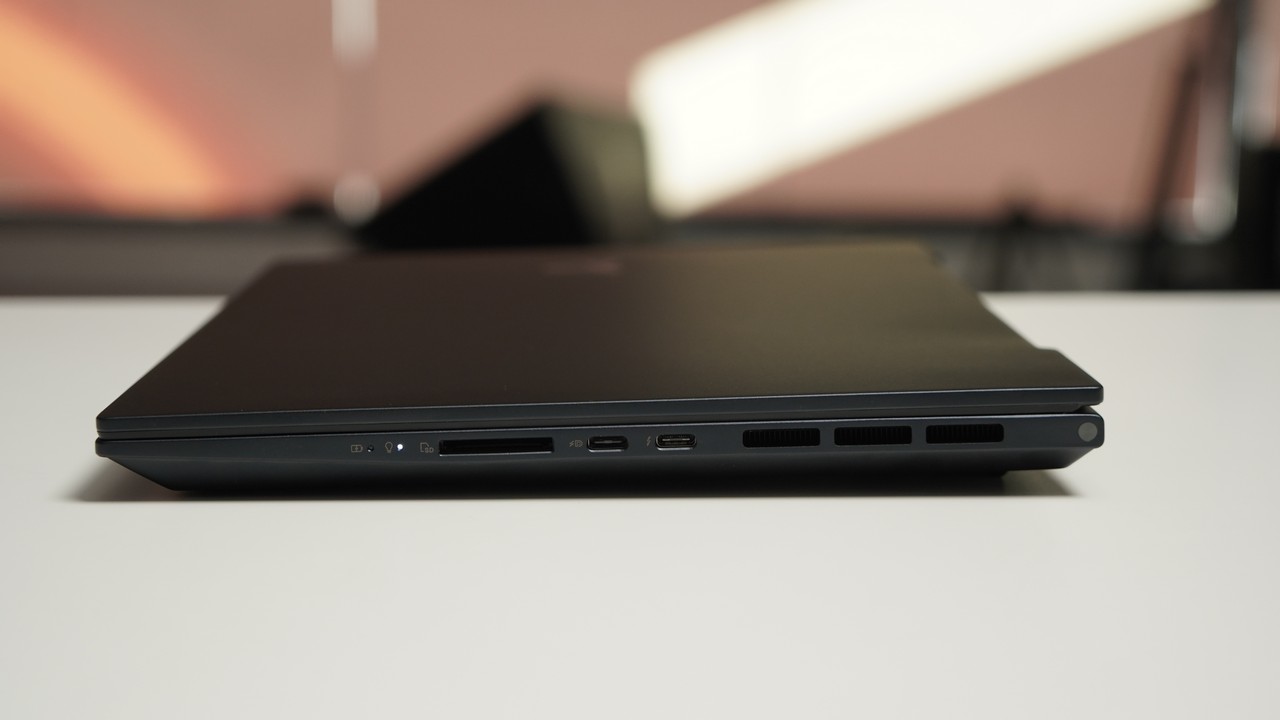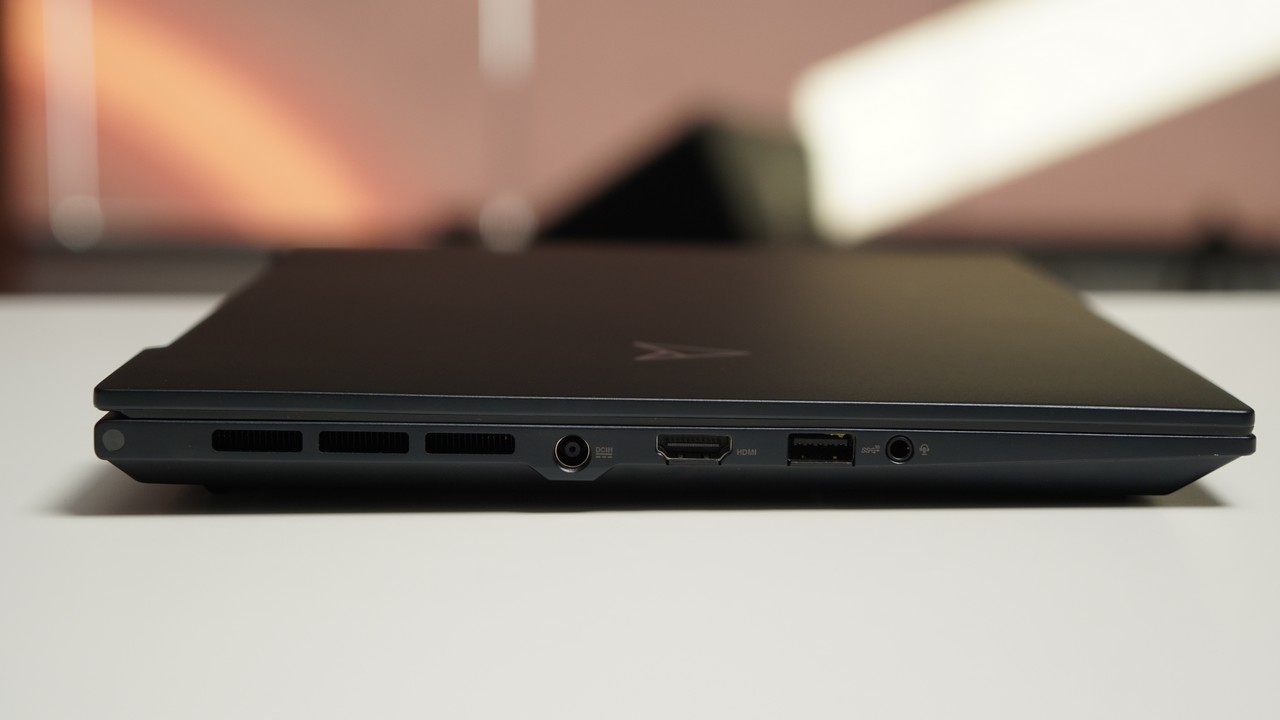 Probably the only thing I don't like is the fact that the laptop only has three USB ports – (one Type-C that can support display/power delivery, one Thunderbolt 4 port, and one Type-A) despite its larger, 14-inch chassis. I also appreciated the SD card reader on the side, which made transferring footage from our cameras to the laptop so much easier than my usual compact laptop.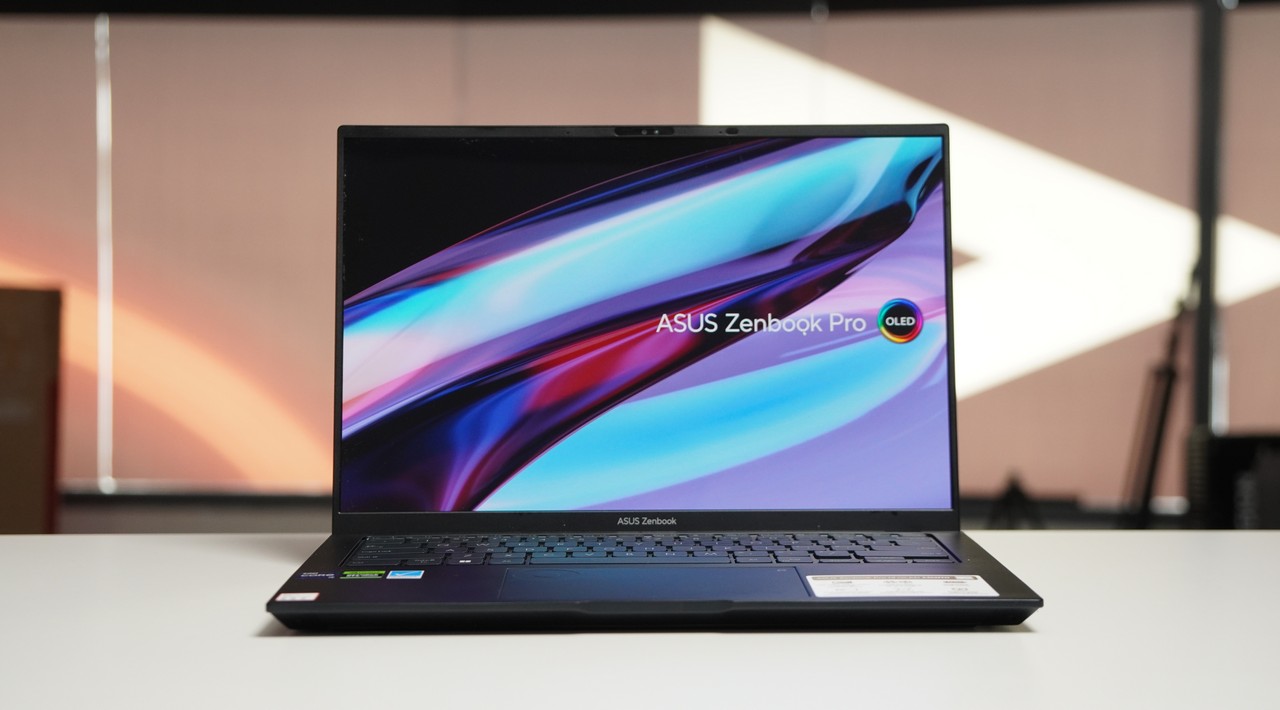 ASUS ZenBook Pro 14 OLED Review Philippines: Display
One of the main benefits of this laptop is right there in the name: it uses an OLED panel rather than your typical IPS one, which makes for a brighter overall image and more accurate colors. The overall resolution is 2880 x 2800, which is sharp enough to work on 4K content.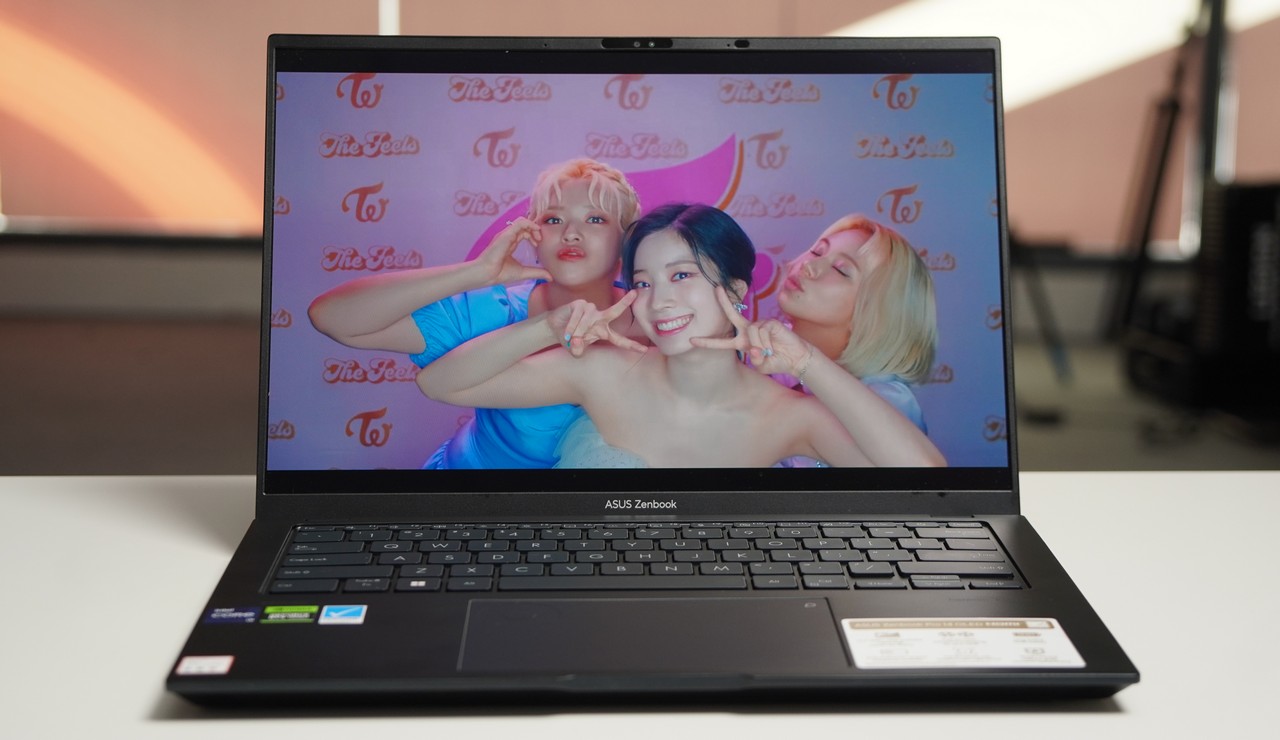 The display is relatively color accurate, and you can choose what color gamut you want the laptop to follow native, sRGB, DCI P3, or Adobe RGB. The display also is very bright, and the display is easily seen even under direct sunlight at noon.
Overall I couldn't be happier with the display on this laptop, as it ticks all the boxes that content creators want.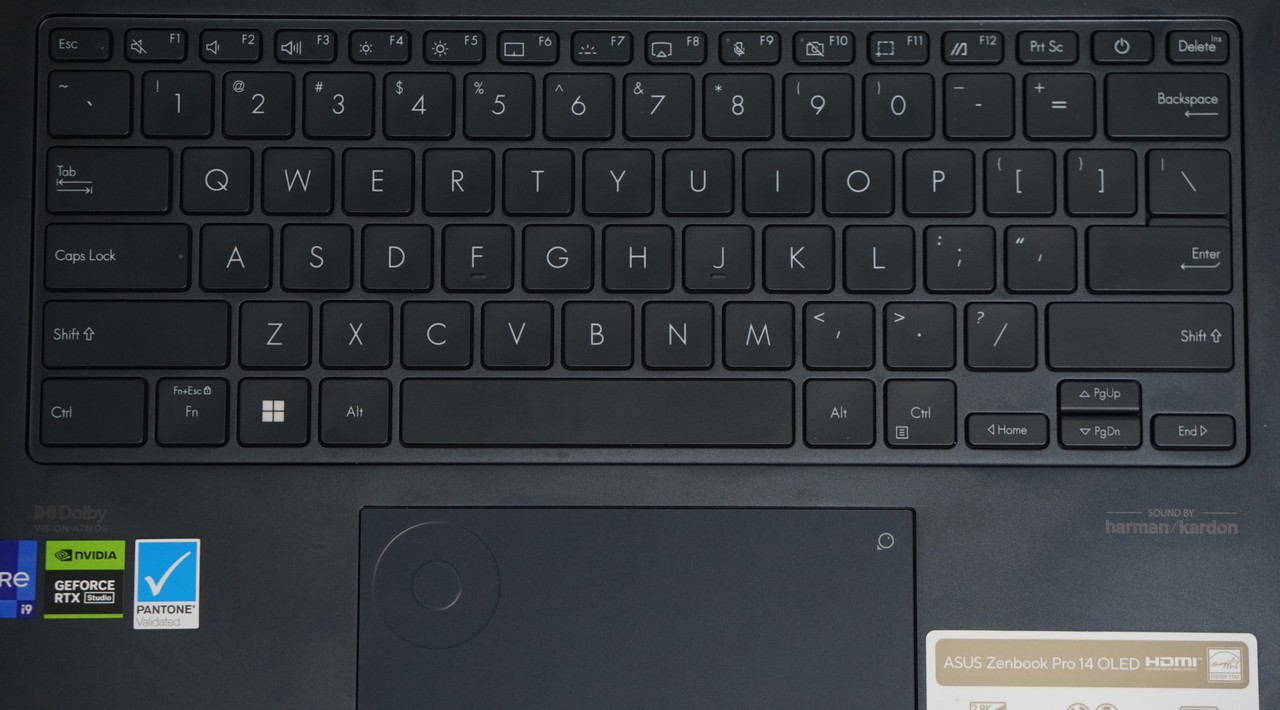 ASUS ZenBook Pro 14 OLED Review Philippines: Keyboard and Trackpad
What's great about the ZenBook Pro 14 for people like me is the keyboard. Laptops like these traditionally have less than stellar keyboard travel thanks to the shallow depth of the keys. That's not the case for this laptop – It's extremely comfortable to type on the keys of the ASUS ZenBook Pro 14 OLED, important when you're stuck in front of a PC all day writing scripts and/or reviews.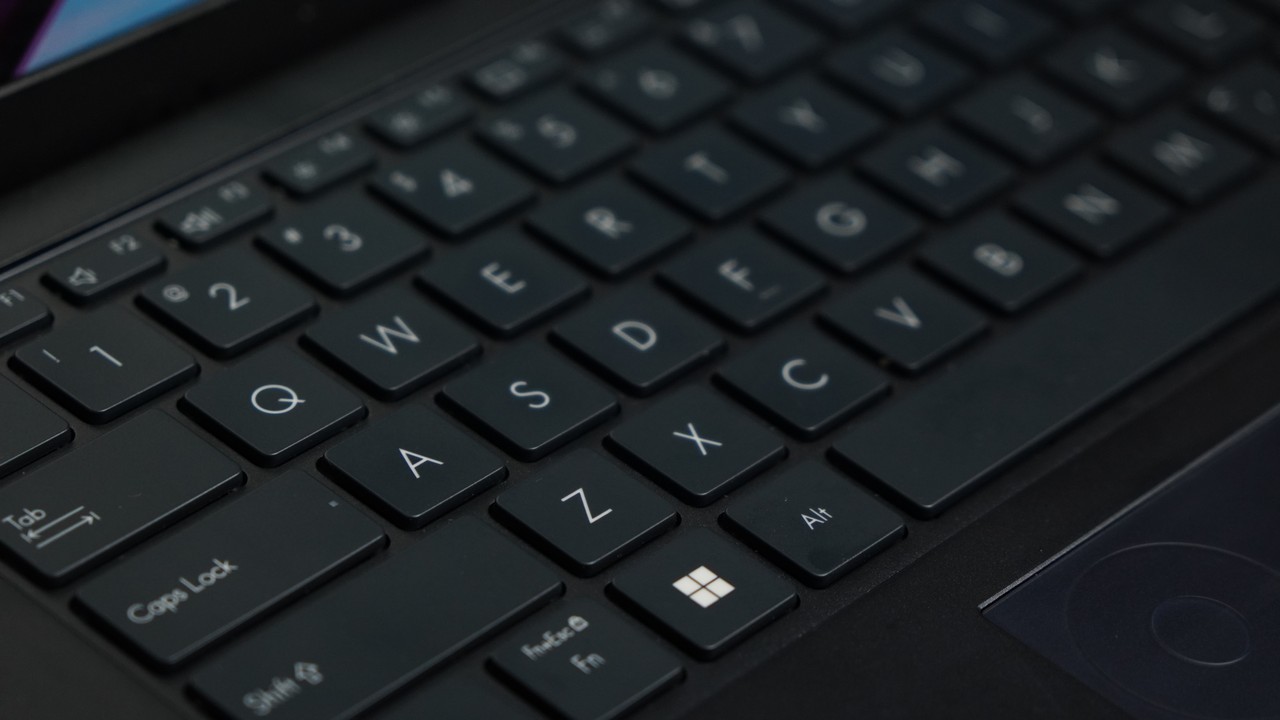 And while I don't particularly like trackpads as a whole, the one on the ASUS ZenBook Pro 14 OLED is pretty good. Aside from being extra wide and responsive, it has a nifty trick in the form of the DialPad. As its name suggests, it's a small touch-sensitive dial you can turn on by flicking on the icon on the top right of the trackpad, which allows you to use it to apps like DaVinci Resolve to scrub through the timeline, which is useful when you're editing video.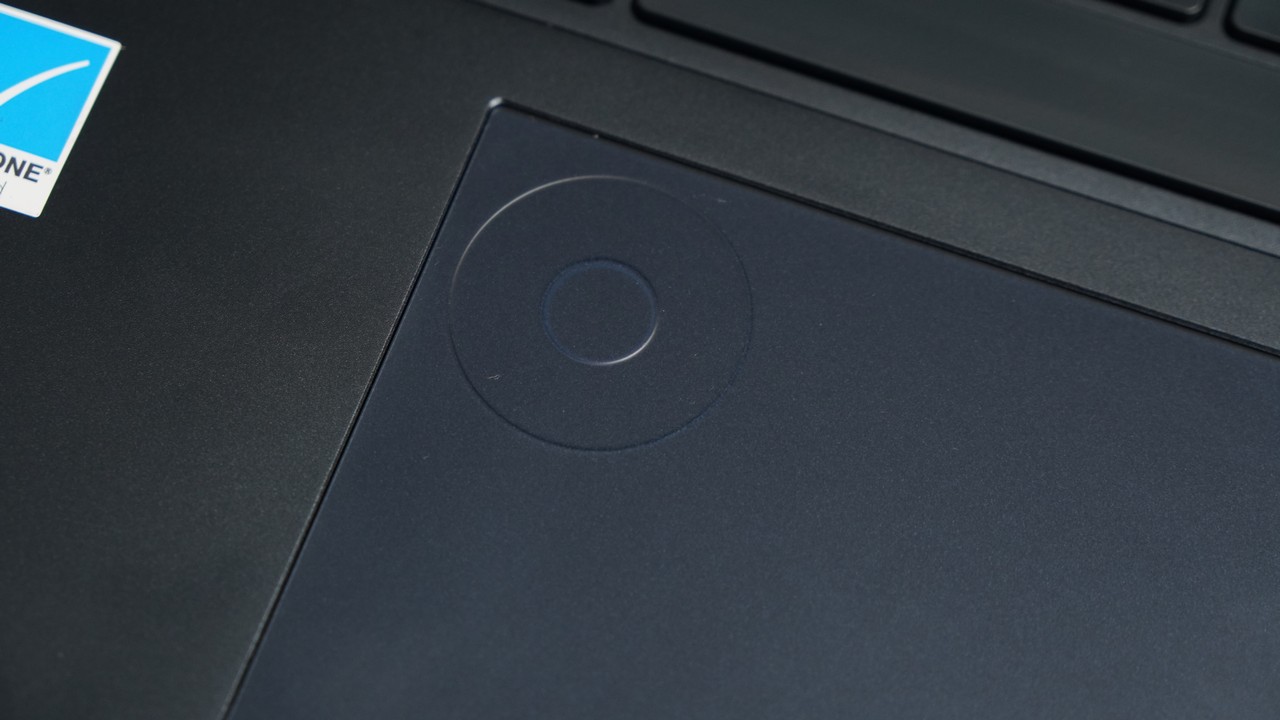 You can further customize what the DialPad does in the ProArt app depending on what you need.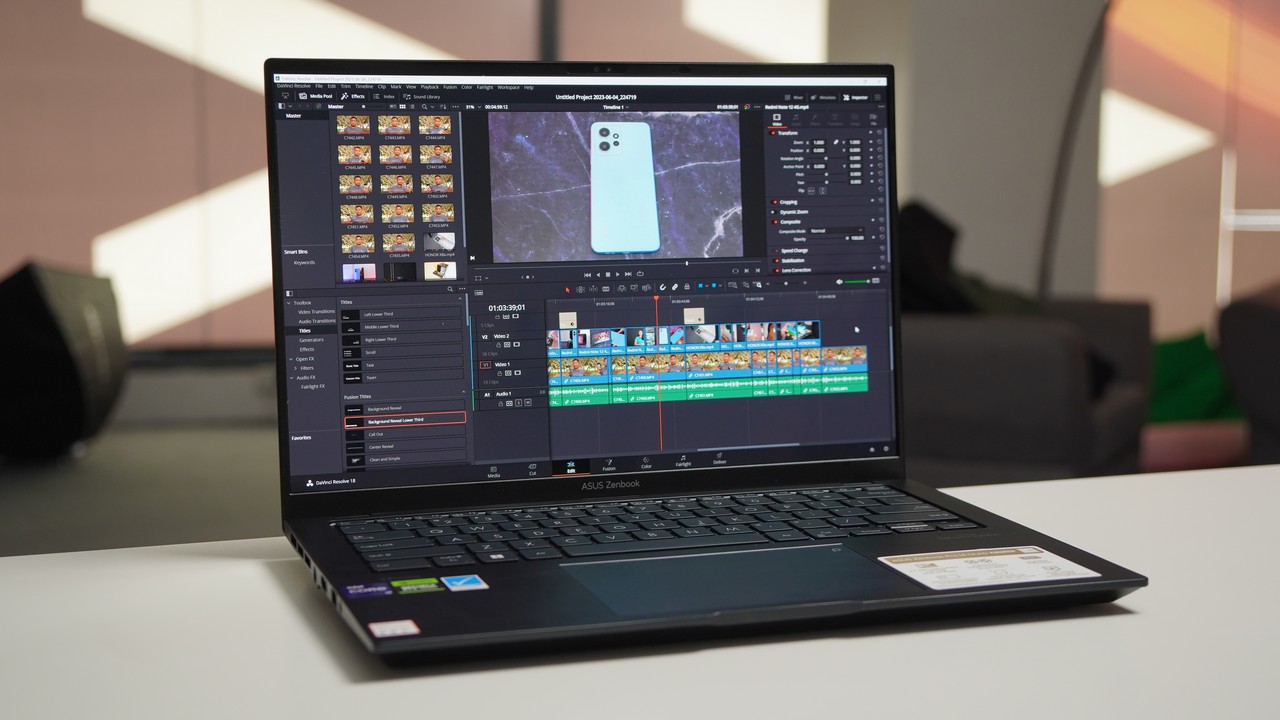 ASUS ZenBook Pro 14 OLED Review Philippines: Hardware and battery life
ASUS offers this particular laptop in a variety of configurations, though they all skew on the more powerful side. My review unit came with an Intel Core i9-13900H processor, 32GB of DDR5 RAM, 1TB SSD PCIe 4.0 storage, and more importantly, NVIDIA's GeForce RTX 4060 laptop GPU.
Those are incredibly powerful internals that allowed for really fast rendering times even when working with 4K footage during our COMPUTEX coverage.
Because of the GPU in the ZenBook Pro 14, it can double as a potent gaming machine too, and while its 120Hz refresh rate isn't what's ideal for e-sports players it's more than enough for casual play.
Probably the only complaint I have is that the fans are distractingly loud when you're playing or when you're rendering a video, which is par for the course for most powerful laptops like this one.
The laptop has a 76Wh battery which lasted for around 7 hours and 30 minutes in my experience. Take note that when using the laptop as a typical office device and not as a rendering machine for video edits. You effectively only get to enjoy the full power of the RTX 4060 when the laptop is plugged in, as the ASUS ZenBook Pro 14 OLED switches to the built-in GPU when it's not getting juice from its 200-watt power brick.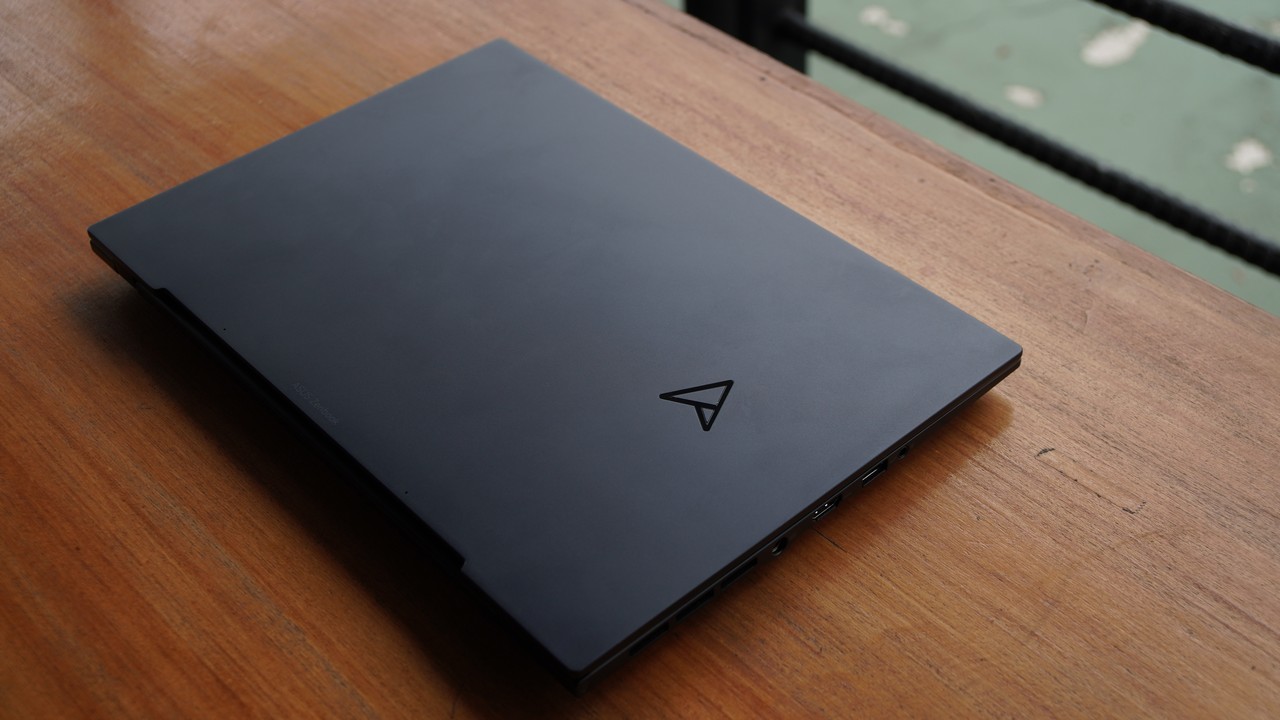 ASUS ZenBook Pro 14 OLED Review Philippines: Wrap-up and Conclusions
The ASUS ZenBook Pro 14 OLED is a content creator's dream laptop, thanks to its portability, pretty screen, and powerful internals. Probably the only thing that'll stop you from buying it outright is its price, though if content creation is your main profession this laptop is something that'll pay for itself.
ASUS ZenBook Pro 14 OLED UX6404VV Price Philippines:
The ASUS ZenBook Pro 14 OLED UX6404VV that we reviewed is priced at Php 139,99. You can check here to find out where to buy.