Review Verdict: The Cherry Aqua Smart TV 4K UHD 55 is a good starter TV for anyone looking for a Google TV-compatible device that won't break the bank in the Philippines. There are enough features on tap that allow it to compete with more expensive sets, though its middling audio and less-than-stellar gaming features may turn off some.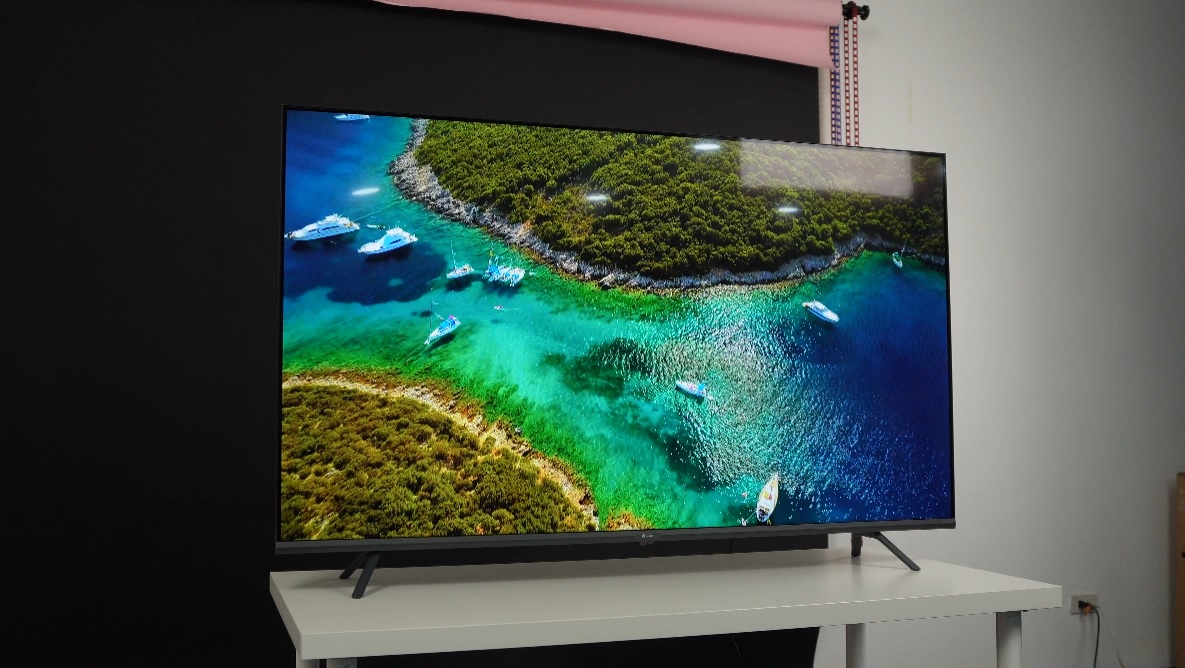 Pros
Google, not Android, TV certified
Good image quality overall
Easy to setup and use
Cons
The refresh rate is just 60Hz
Some features of Google TV are not available in the Philippines
Middling audio
Cherry is expanding its IOT lineup in the Philippines, with the local brand offering a whole manner of internet-connected appliances like vacuums, baby monitors, automatic pet feeders, and CCTVs. Aside from that, Cherry is also offering three, internet-capable TVs in their Aqua Smart line and today we'll be reviewing the biggest and most capable of the lot – the 55-inch variant with 4K resolution.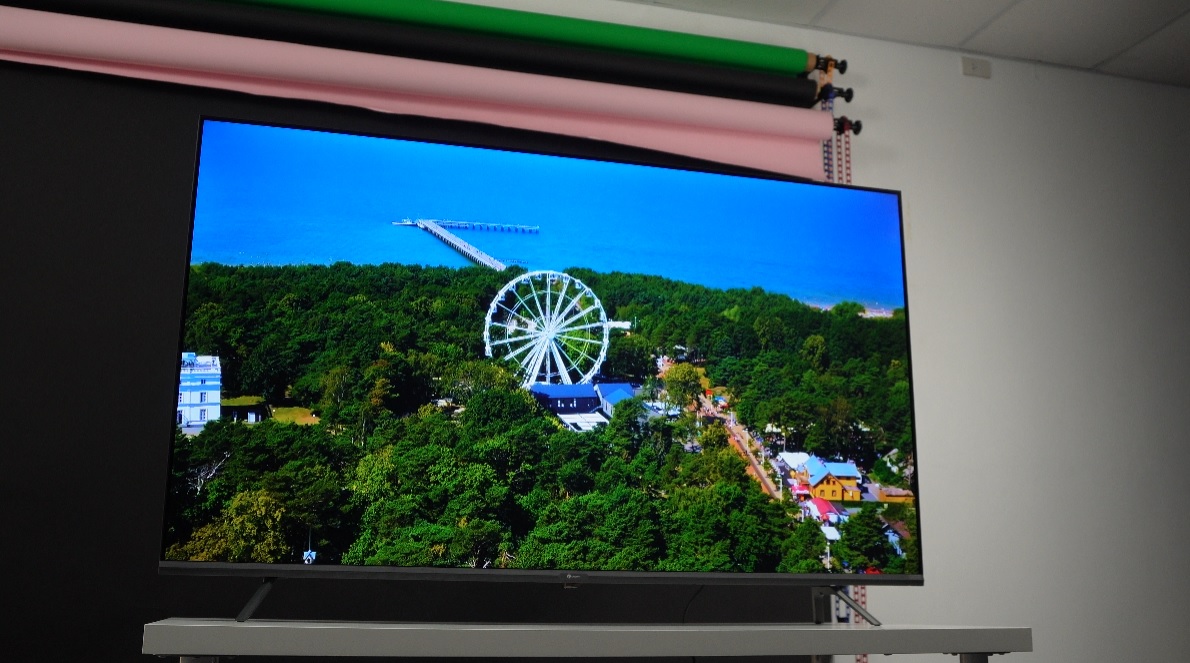 Cherry Aqua Smart TV 4K UHD 55 review: Design
There's not a lot to the design of TVs nowadays as they all pretty much look the same. Still, the Cherry Aqua Smart TV 4K UHD 55 looks right at home at any modern home thanks to the small bezels surrounding the 55-inch display.
The TV uses a slate grey finish and is kept upright by two thin legs at the bottom. There's a slim plastic bezel that runs on the bottom of the TV which houses the bottom-firing speakers, as well as the IR receiver for the remote control.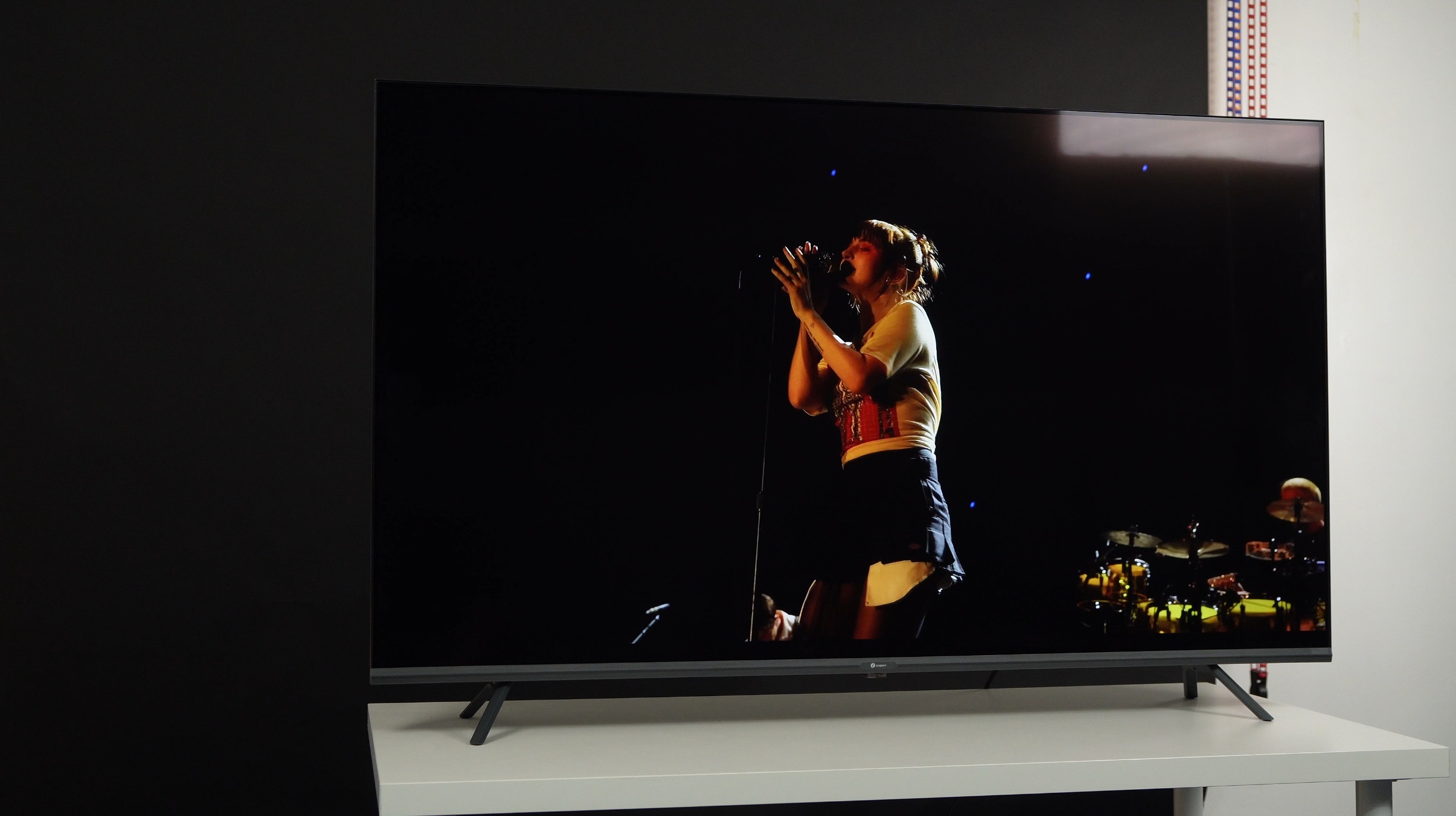 The lower part of the back of the TV is a little thicker than the rest of the body, which is understandable since most of the plugs and connectors are there. You're getting three HDMI ports, with one sporting HDMI/ARC capability, which essentially removes the requirement of connecting an optical cable when you're using a soundbar that supports the HDMI ARC protocol.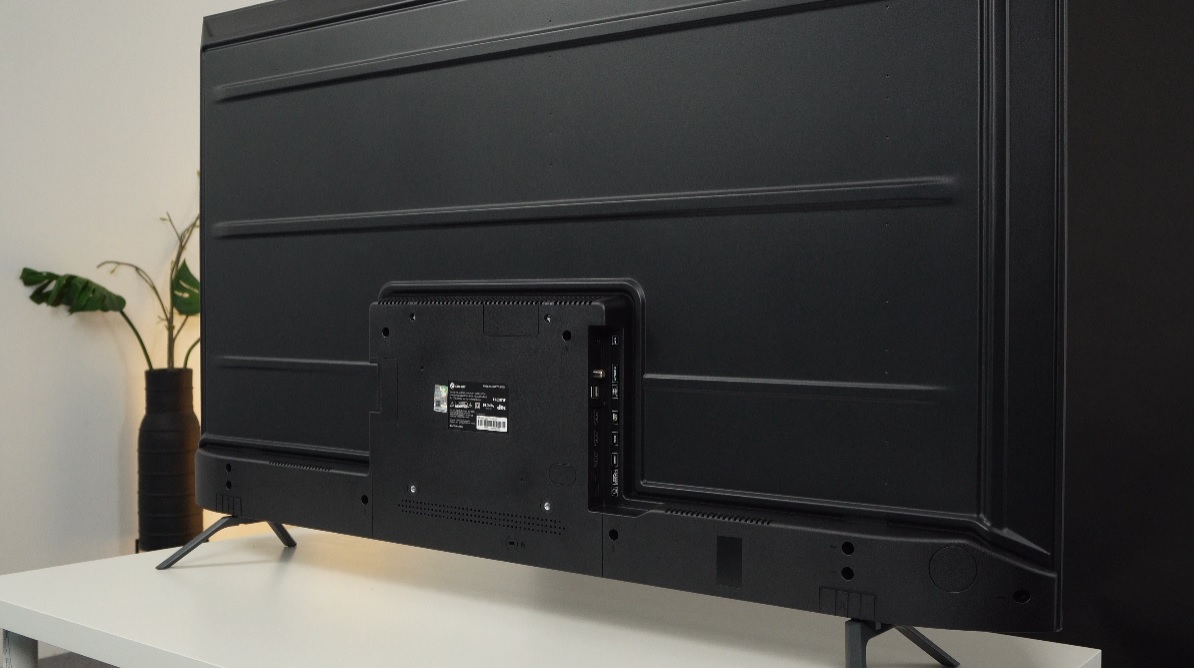 Aside from that you also get 2 USB Ports to connect HDDs and other media into, an antenna plug, AV in, an Ethernet port as well as an AV in.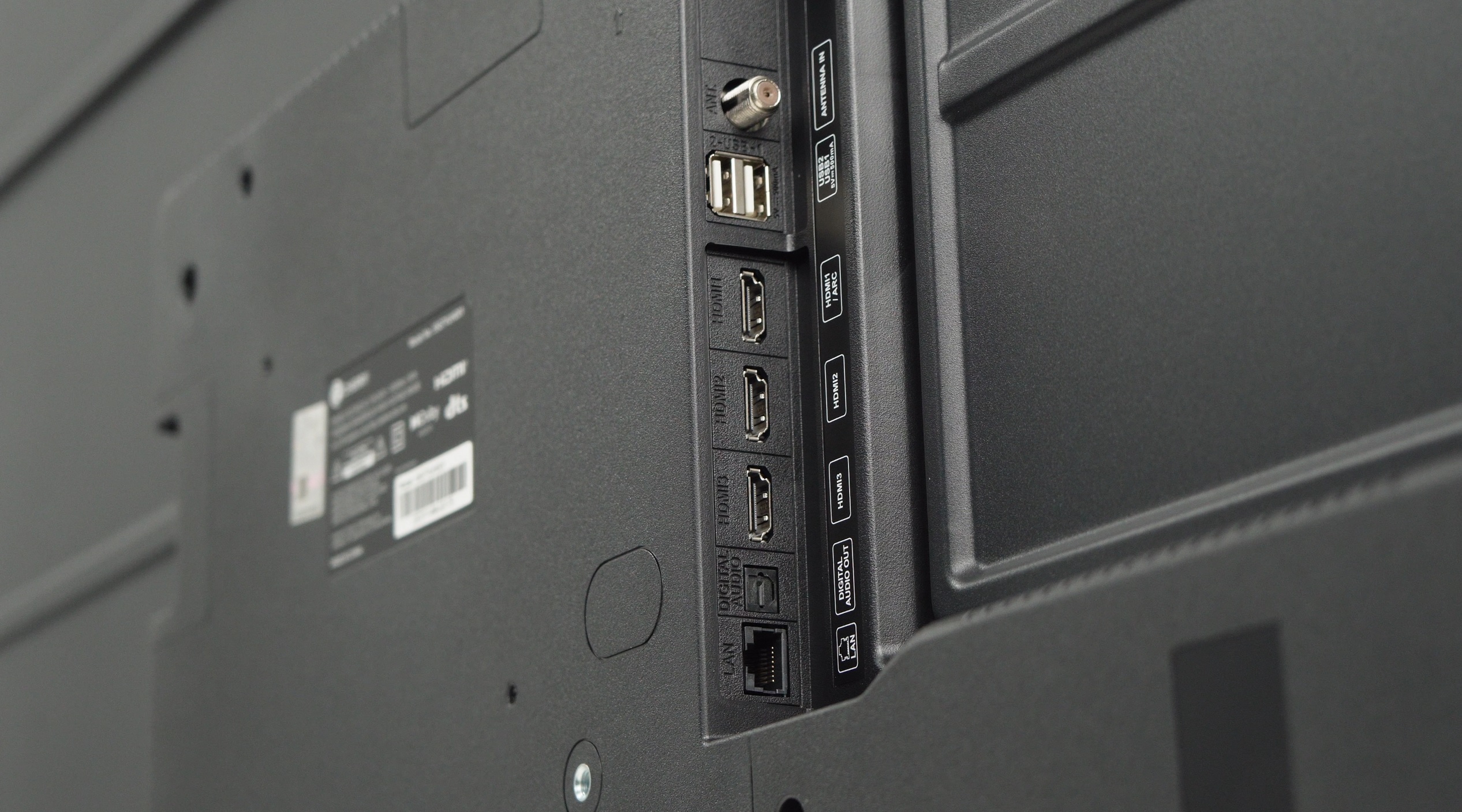 The remote is fairly basic – you don't even get numerical buttons to change channels, but honestly, the way things are going now with TVs and streaming, that's not a huge loss. You can opt not to use the remote too (aside from turning the TV off and on) as you can connect to the TV via your smartphone completely if you so choose.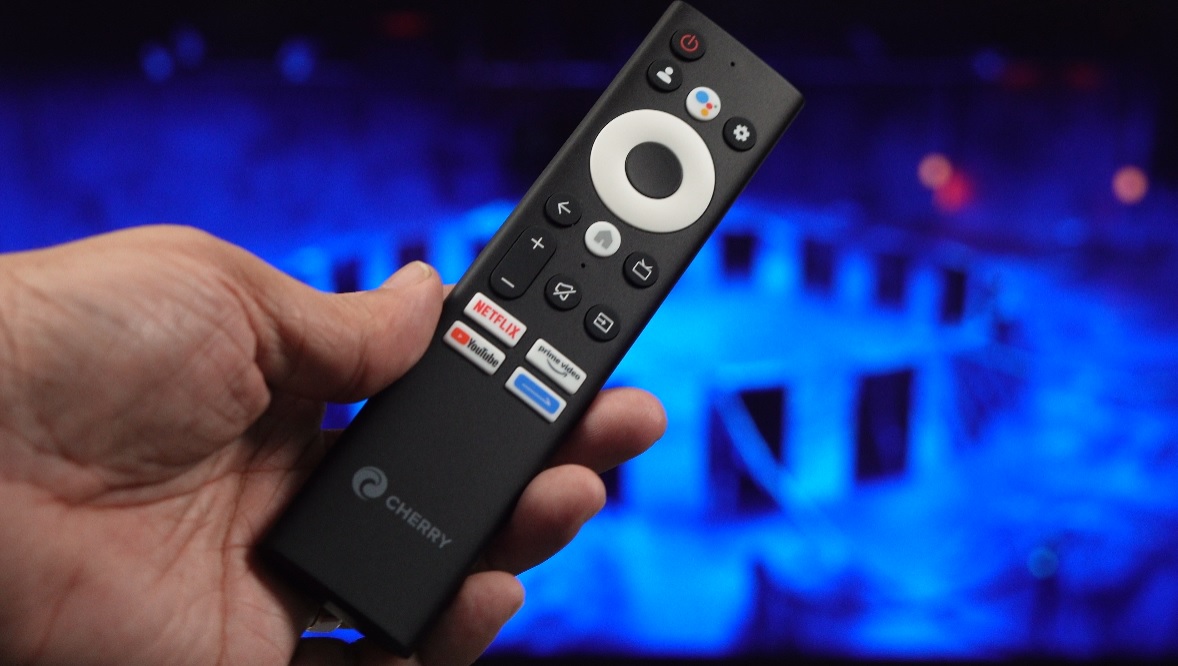 Cherry Aqua Smart TV 4K UHD 55 review: software and connectivity
You have two connection options with the Cherry Aqua Smart TV 4K UHD 55 – either via a physical LAN cable or connecting via WiFi. There's also Bluetooth available so you can connect a wireless TWS or headphones of your choice if you don't want to bother other people around you while you binge-watch movies.
One of the main differences between this particular TV and a large chunk of similarly-sized sets is the fact that it uses Google TV instead of just Android TV for its operating system.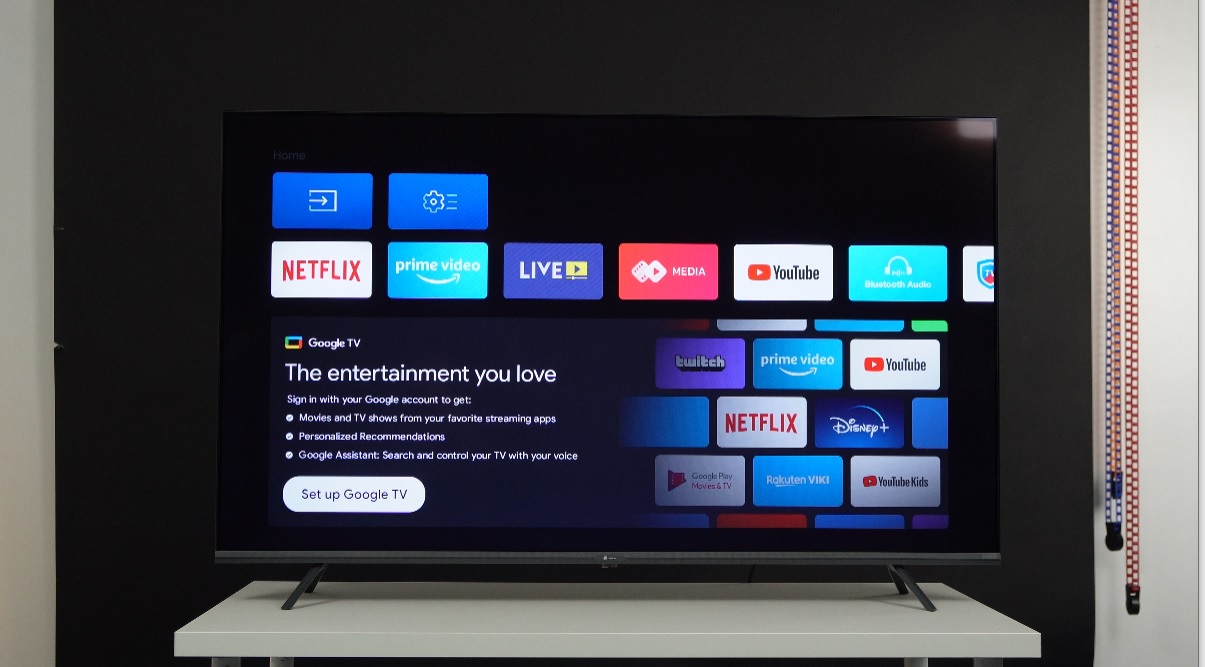 That's great and all, but what's the benefit of actually having Google TV vs Android TV? Well, the main focus here is that you're getting more personalized content using AI, with the main difference being how you discover content. At least, that's the idea – unfortunately not all of the discovery features are available yet in the Philippines, which is a little disappointing.
Aside from enhanced discovery, Google TV also gives you a way to fine-tune parental controls and gives you multiple sub-profiles for your kids to use, which can then be managed via the Google Family Link.
Another great feature that the Cherry Aqua Smart TV 4K UHD 55 has is its ability to seamlessly integrate into your Google Home device ecosystem. You can use voice commands to access the video from smart security cameras around your home and even control lights and switches, all without standing up from the couch.
The TV can also access apps like Netflix, Disney+, Prime Video, and other streaming services easily. Log-ins are handled relatively quickly as you can sign in using your Google account on the TV during the setup stage.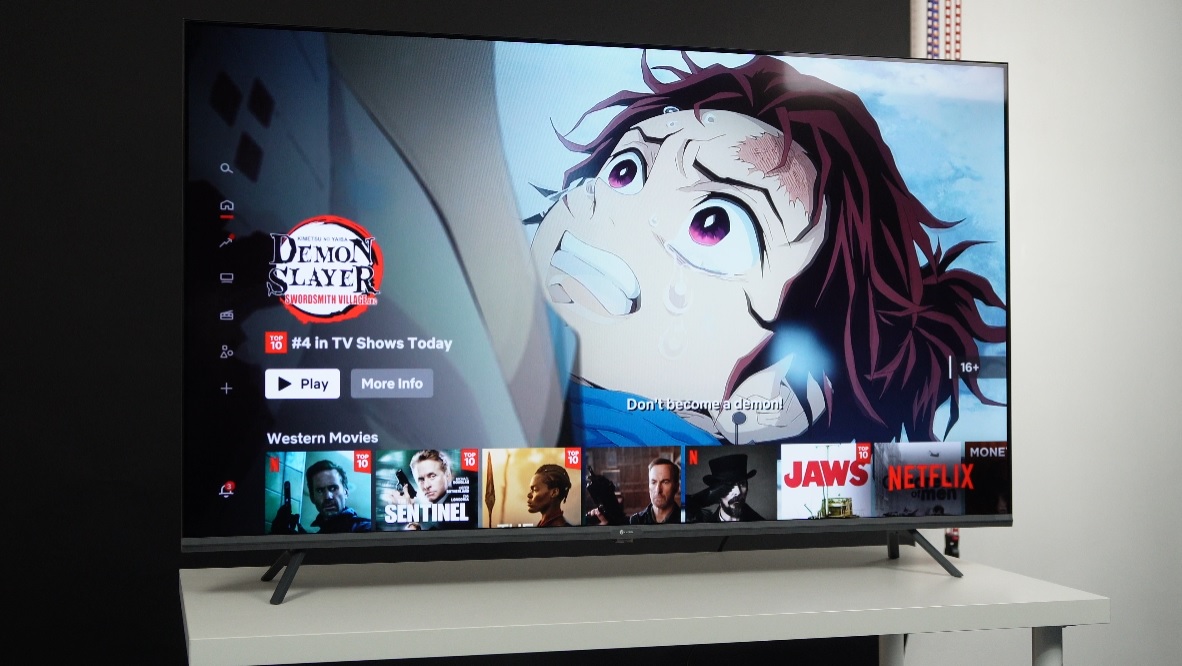 Cherry Aqua Smart TV 4K UHD 55 review: performance
The Cherry Aqua Smart TV 4K UHD 55 is a decent performer out of the box and doesn't have the insane blacklight bleeding that usually plagues affordable TVs that you usually see in the market. The TV uses D-LEDs, which means that the backlight is located directly behind the screen.
Contrast is good, and while you're not getting OLED-caliber black levels, it's still pretty acceptable considering what you're paying for. Overall image quality is good too, though I would have preferred a bit more pop on the yellow on Bumblebee's armor while watching the film with the same name.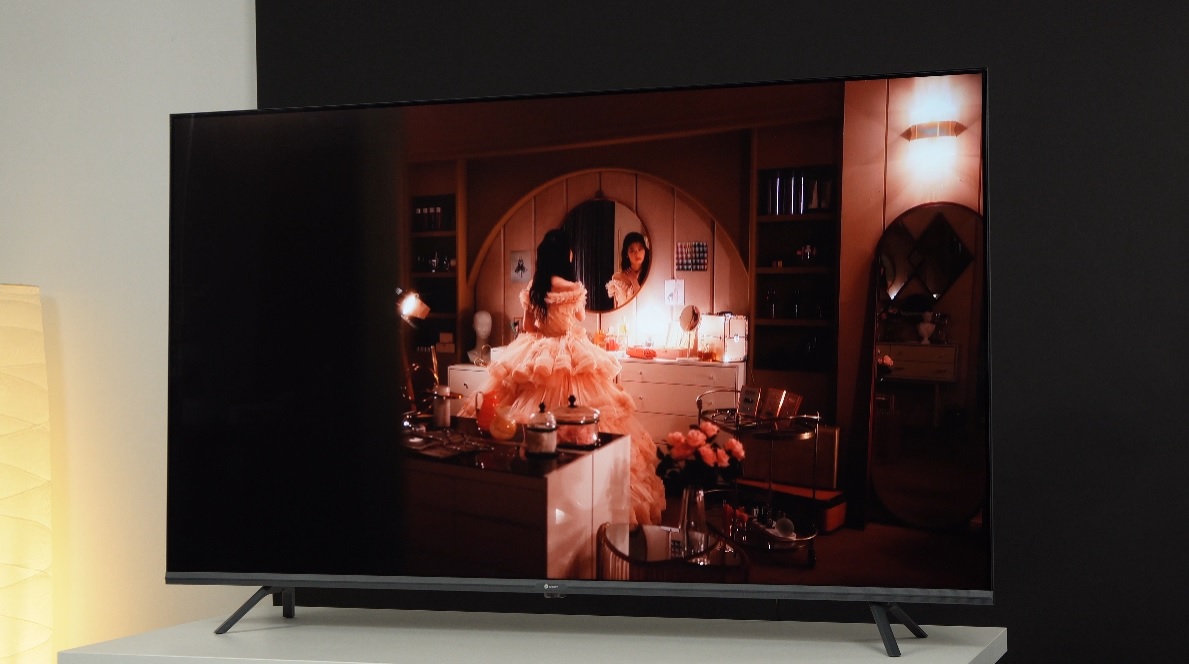 Some darker scenes could have used a bit more definition here but again, it's mostly me nitpicking – as it stands the image quality of the TV is good for what you're paying for.
Probably the biggest weakness of the TV is gaming since you're stuck at 60Hz as far as refresh rates go. Performance hounds may not want to buy this TV to plug in their gaming PCs (or PS5s) because of that, but for casual gaming use, it's perfectly fine.
The TV can upscale lower-resolution content to 4K, but as with most budget TVs, it struggles a bit in that regard. We noticed a bit of noise, and lack of clarity and detail on some upscaled 1080p videos – nothing too distracting, but if you know what to look for, you'll see it immediately.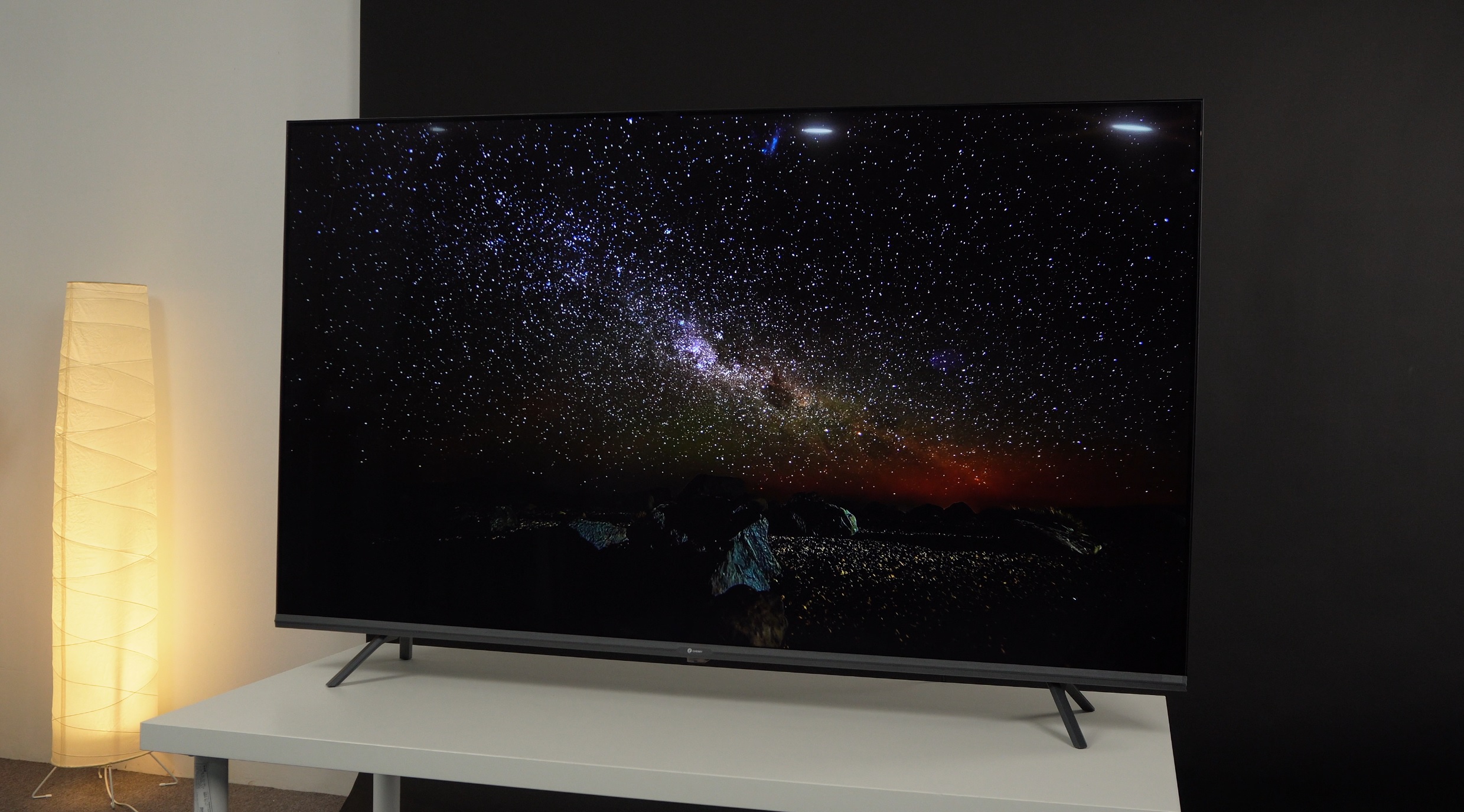 Audio is middling on the Cherry Aqua Smart TV 4K UHD 55. While the downward-firing speakers on the TV are serviceable, it lacks the bass that many movies and TV shows (especially action-oriented ones) typically rely on. If there's a TV that desperately needs to be paired with a sound bar, this is it.
Cherry Aqua Smart TV 4K UHD 55 review: wrap-up and verdict
As we said earlier, the Cherry Aqua Smart TV 4K UHD 55 is a great buy if you're looking to get a TV with a large screen. It's Google TV powered, so first-time setup and connection is a breeze, and you'll be able to control smart home appliances that connect via Google Home from it.
Performance-wise it's a good TV for the price, though if you're an AV or a home theater snob you might be served better with more expensive options from other brands.
As it stands, the Cherry Aqua Smart TV 4K UHD 55 is a great starter TV for the price.
Cherry Aqua Smart TV 4K UHD 55 Price
The Cherry Aqua Smart TV 4K UHD 55 is available to buy now at any Cherry store and is priced at Php 29,999.