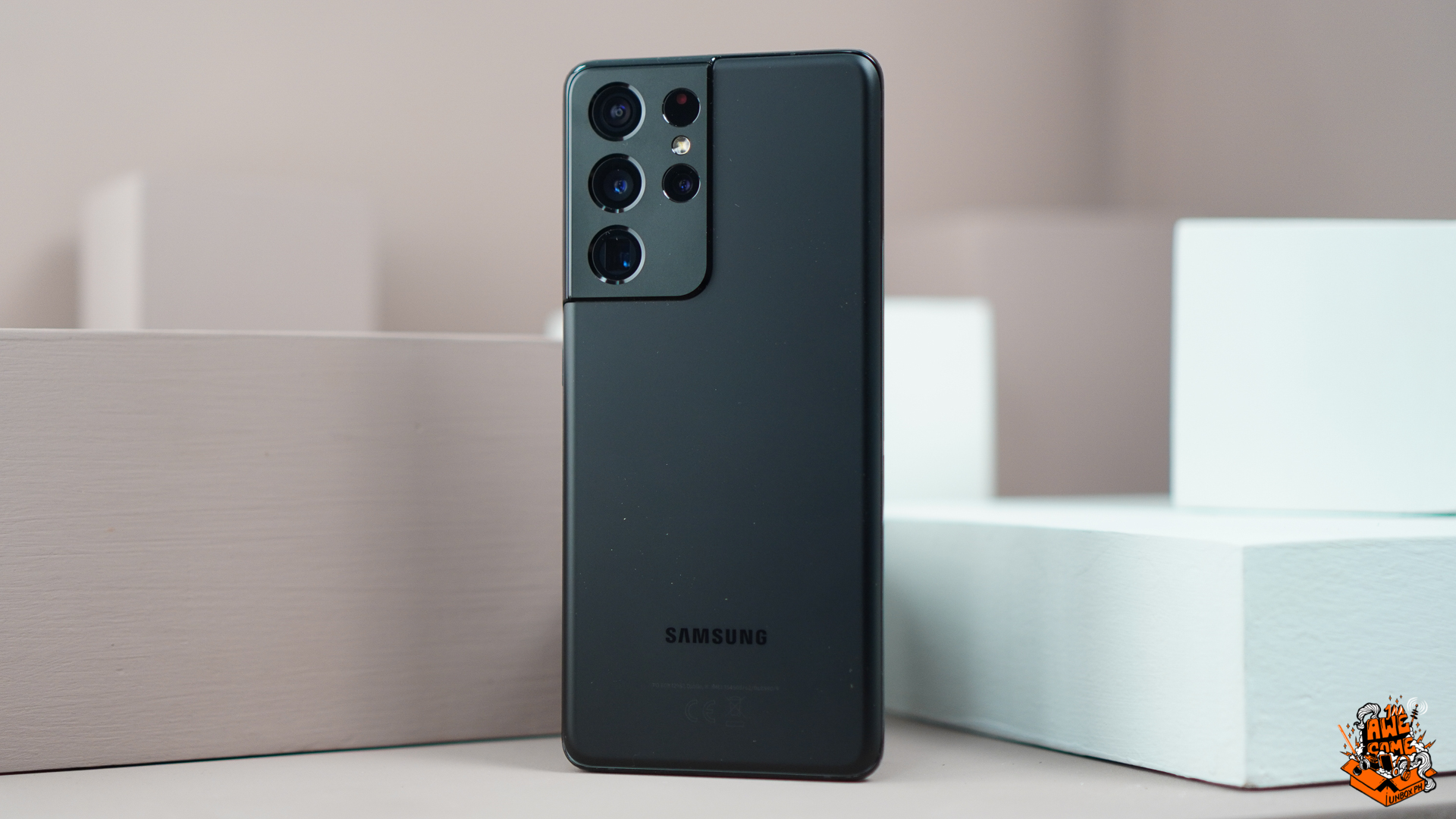 Early verdict: Samsung's Galaxy S21 Ultra is one of the best big-phone experiences we've had lately, and might just be a taste of what a Note-less life would be. It has plenty of overlap feature-wise with Samsung's traditional big-screen offering, even coming with its own S-Pen. The phone's powerful innards and the beautiful screen is yet to be replicated so far this year, though you're paying a premium to get all of that.
The Galaxy S21 Ultra 5G is priced at Php 69,990.
Pros:
High-resolution camera
Two optical zoom lenses
Fast processor
First display to have QHD resolution with 120Hz refresh rate
Cons:
Expensive
Camera module is huge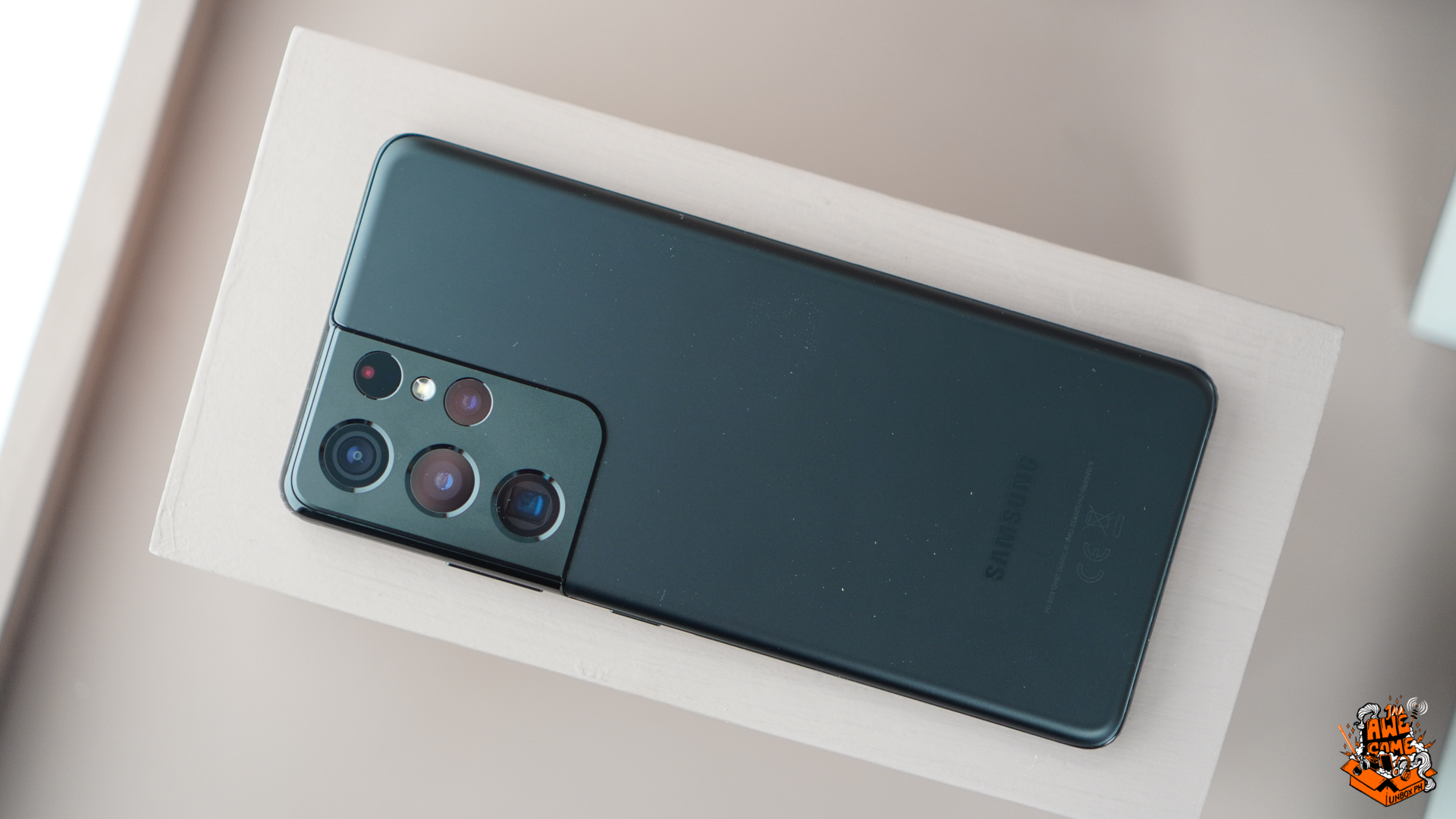 Samsung's Galaxy S21 Ultra 5G is a taste of a Note-less future, and to be honest we're surprised it took Samsung this long to get to this point. The phone is big, powerful, has the best cameras that the company can make, and now even has S-Pen support too – stepping on grounds that have traditionally been reserved for their Note line of devices. Is the Galaxy S21 Ultra 5G a taste of things to come, or is Samsung just looking to further expand on the feature-list of their top-tier line?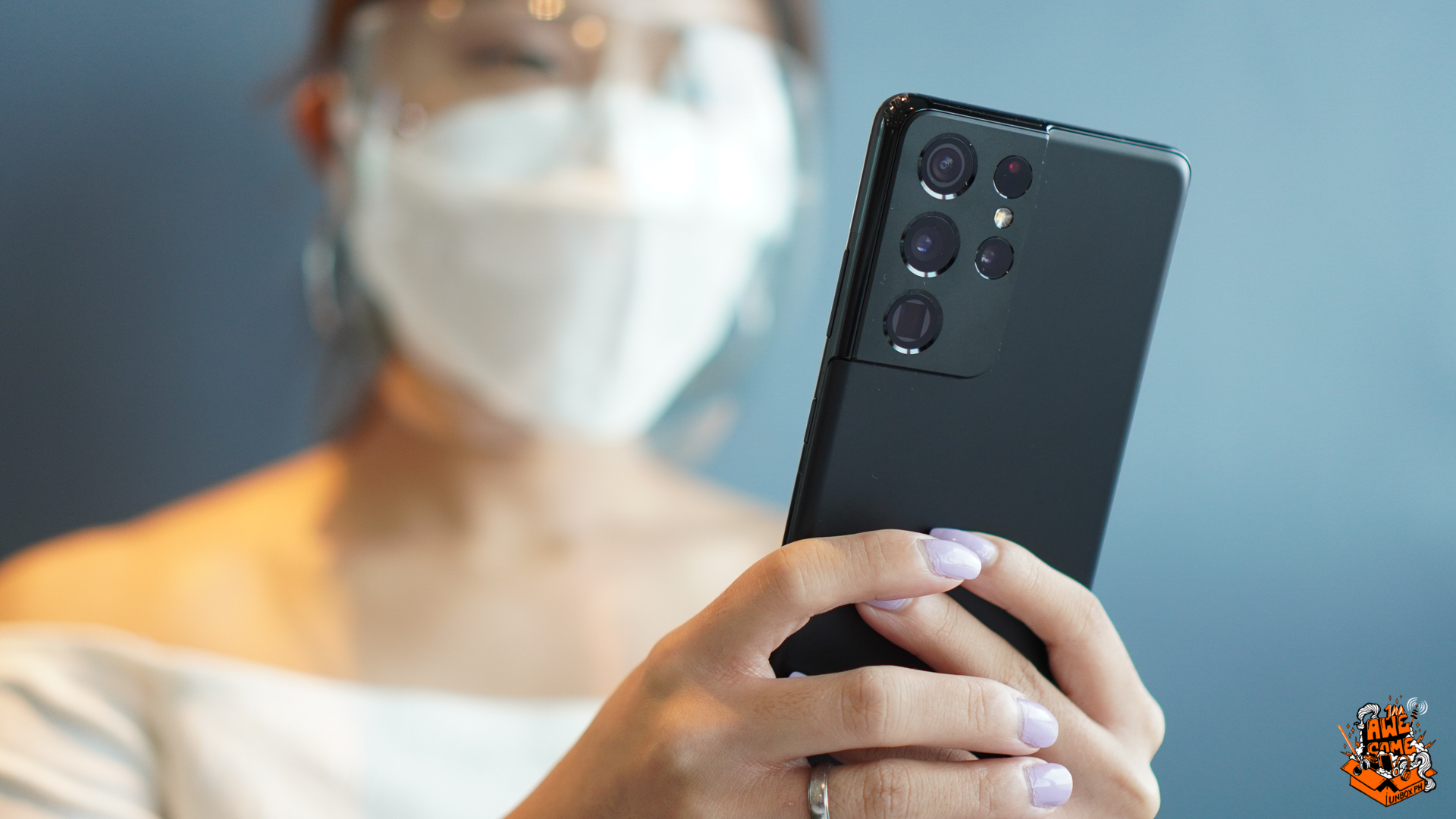 Design and display
The Galaxy S21 Ultra 5G might be one of the few top-tier devices outed by any company that looks less attractive compared to its cheaper brethren. Samsung's "Contour Cut" design that integrates the camera module into the aluminum frame of the phone itself doesn't quite look as good on the Galaxy S21 Ultra 5G as it does on the Galaxy S21 5G or the Galaxy S21+ 5G.
That's mainly because of the massive camera module that houses four cameras and a laser autofocus system that occupies a heck of a lot of space on the upper left side.
But if you compare this design to the Galaxy S20 Ultra from last year, it does look relatively sleeker and cleaner, though to be fair the Galaxy S20 Ultra was pretty homely looking on its own.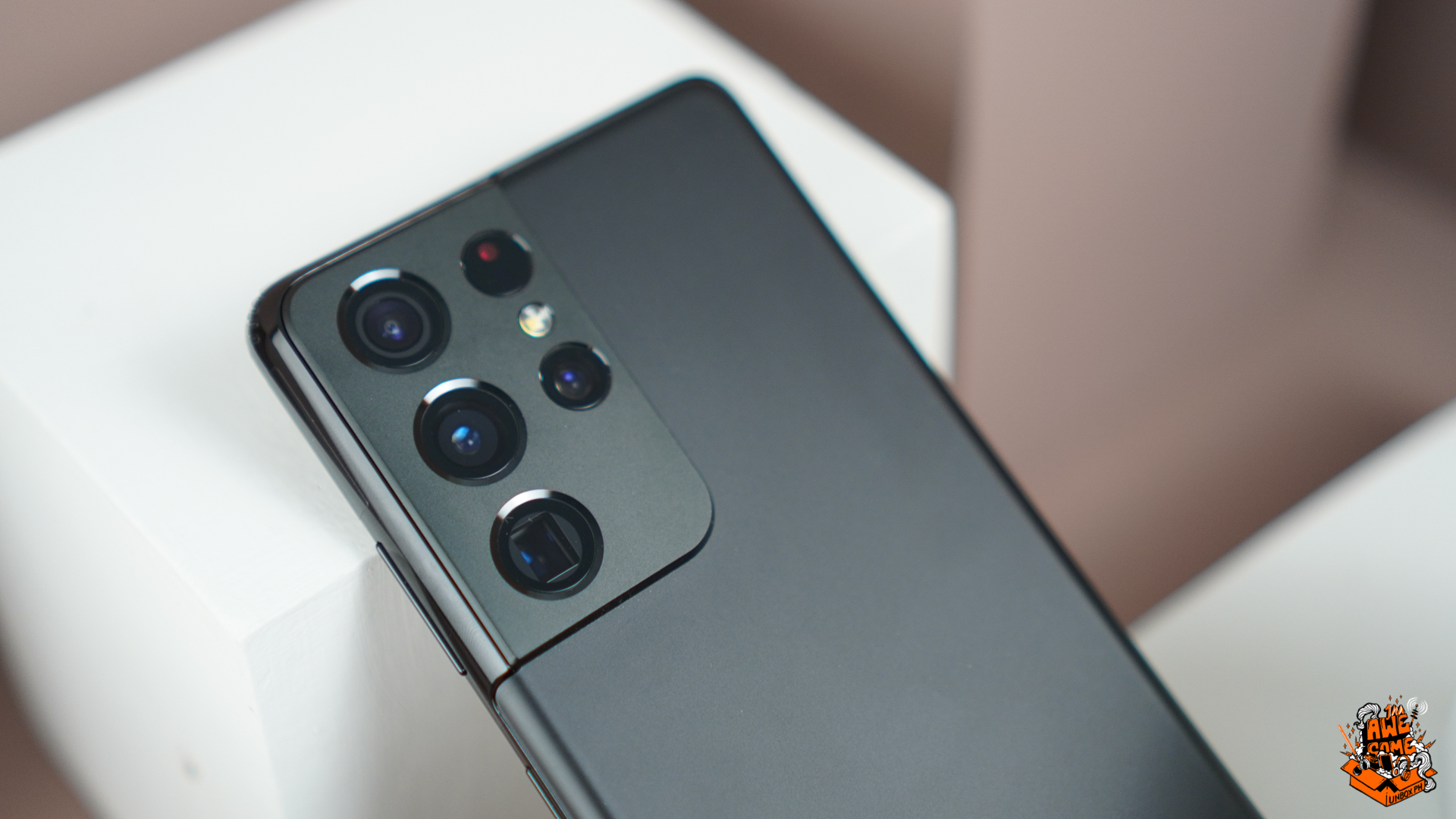 Outside of that ginormous camera module, the Galaxy S21 Ultra 5G looks absolutely magnificent, and feels premium in your hands, especially with that matte finish. The phone comes in two colors: either Phantom Black or Phantom Silver.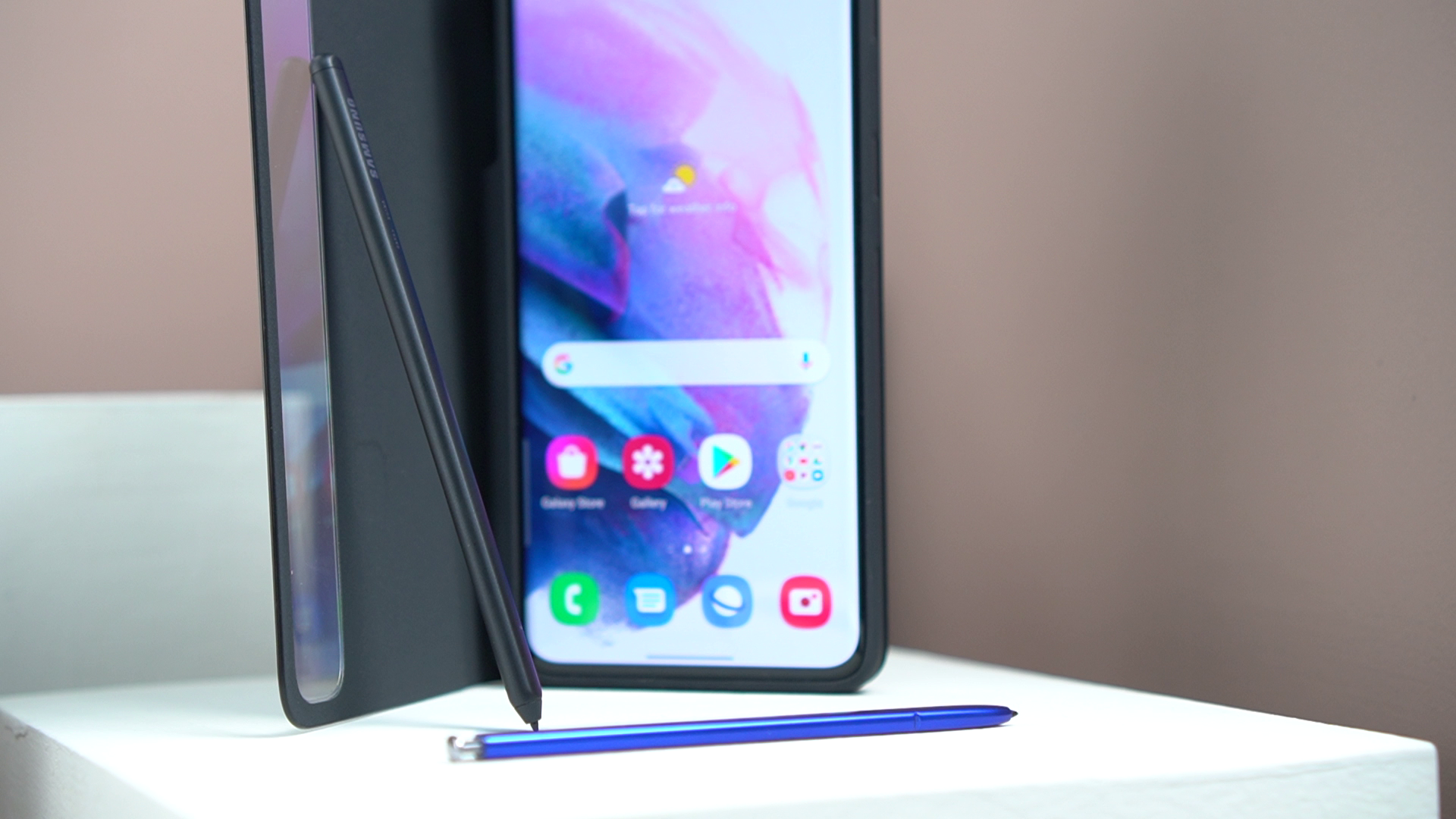 Samsung for the first time is releasing an S-Pen accessory for the Galaxy S line, and it's debuting on the Galaxy S21 Ultra first. The pen is roughly equivalent to the Galaxy Note's in usefulness and is an optional accessory for now. There's really no good way to store the pen on the phone, so Samsung is also releasing a case to go with it for storage.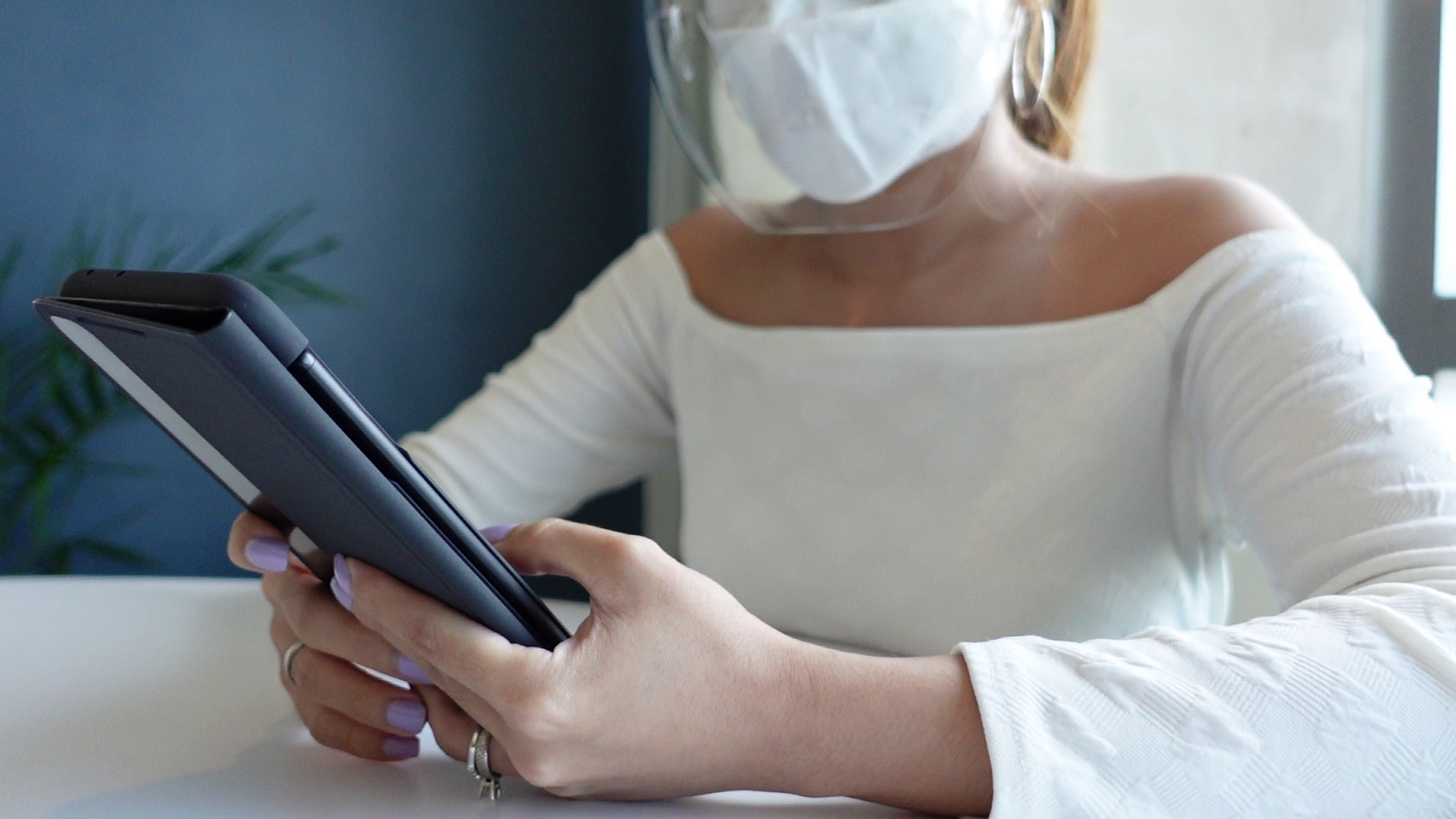 There's a case to be made that the Galaxy S series will soon replace the Galaxy Note line in the future. Samsung has been mulling the possibility for a while now, and it certainly doesn't help that the brand is looking to out more foldable flagships in addition to the two they're currently releasing now. Culling the Galaxy Note and releasing the pen as an optional accessory for people who really, really need it VS including it and having most people not touch it aside from the first time they use the phone might be the play Samsung's going for, and the Galaxy S21 Ultra is a testbed for that idea.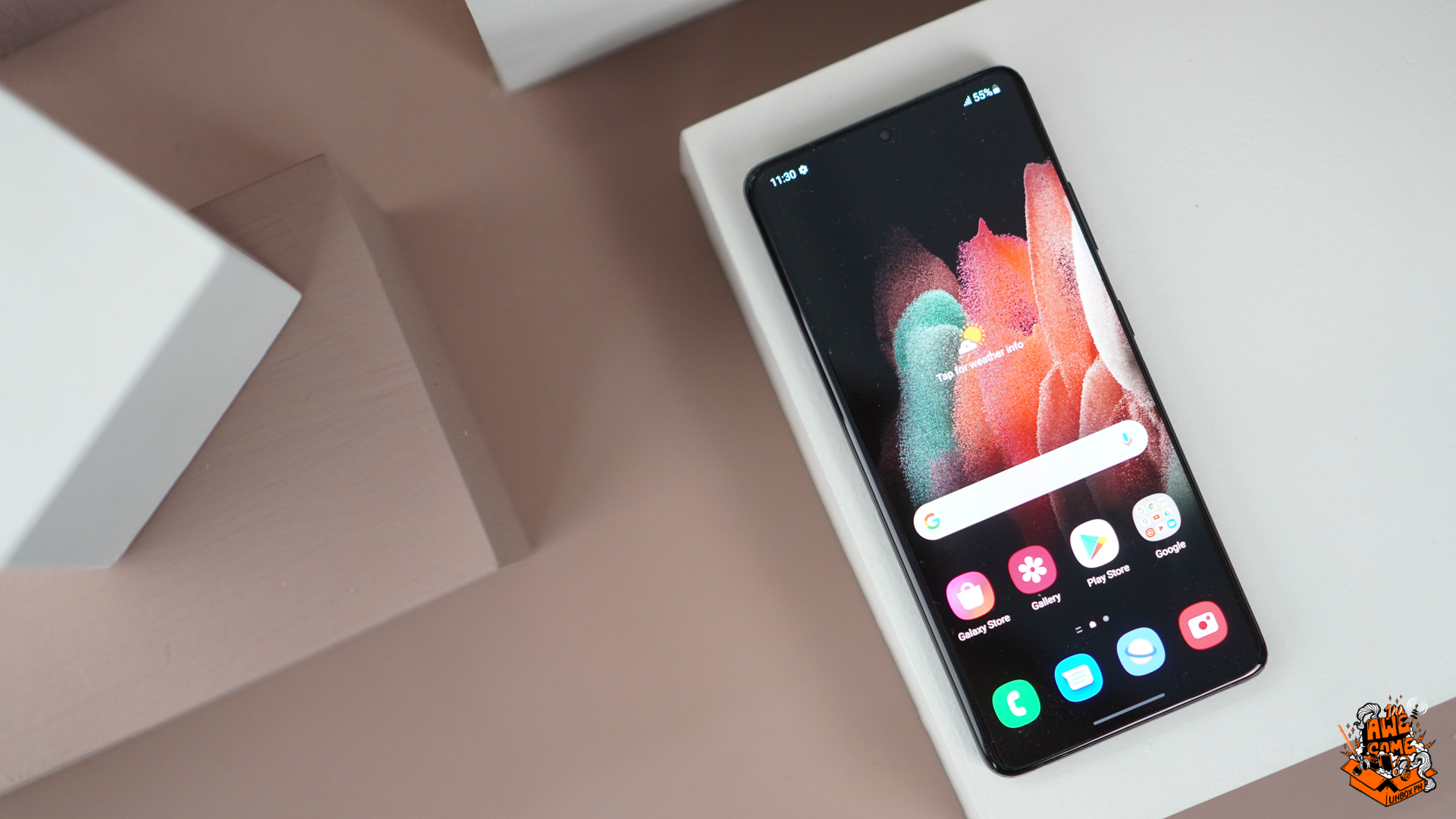 Like its other siblings, the Galaxy S21 Ultra 5G is IP68 rated.
The phone has a slightly bigger 6.8-inch display, which sports a resolution of QHD+, or 1440 x 3200 pixels. This time around Samsung has made it so that the 120Hz refresh rate applied to either FHD+ or QHD+, which means you get buttery smooth animations no matter what resolution you picked. Last year's models were limited to just FHD if you wanted to enjoy a higher than 60Hz refresh rate.
Aside from that though, you're still getting Samsung's absolutely gorgeous Dynamic AMOLED panel. There's HDR10+ baked in as well as a maximum brightness of 1600 nits for the phone which is insanely bright. Like its brothers, the Galaxy S21 Ultra 5G has Gorilla Glass Victus layered on top of the display. There's a punch-hole notch at the top of the panel for the 40-megapixel selfie camera.
Cameras
Samsung certainly hasn't had smooth sailing for their 100-megapixel sensor that first debuted on the Galaxy S20 Ultra, with early buyers suffering from focus issues with said camera. Samsung has since fixed the issues with that particular sensor, and have learned quite a bit from the experience.
While the Galaxy S21 Ultra 5G sports a 108-megapixel sensor with an f/1.8 aperture lens like last year's model, it's now paired with a dedicated laser AF system put in to avoid last year's focusing snafu. Additional cameras include a 10-megapixel f/4.9 aperture periscope telephoto lens with 10x optical zoom, a second telephoto sensor that has a 10-megapixel f/2.4 aperture lens and shorter 3x optical zoom, and a 12-megapixel f/2.2 aperture camera for ultra-wide shots.
We were limited in the space we could take photos in, but you can see some of our sample shots above.
Performance, software, and battery
Like its brothers, the Galaxy S21 Ultra 5G comes with Samsung's newest processor: the Exynos 2100. I've already gone through what makes the new processor better than the ones before it our previous articles (even Qualcomm's Snapdragon 888) but it bears repeating: the new chipset has higher clocks compared to Qualcomm's own Snapdragon 888 chipset and if leaked benchmarks are to be believed, higher performance in common synthetic benchmarks in the market.
The new chip also has an integrated 5G modem, as well as support for both mmWave and sub-6 5G variants.
RAM and storage configuration is set to 12GB and 256GB respectively, and like its cheaper brothers, it can't take microSD cards to expand capacity.
The phone comes with Samsung's One UI 3.1, as well as Android 11 on board. Samsung's implementation of a custom UI is clean and easy on the eyes, which isn't something we can say for other brands.
The Samsung Galaxy S21 Ultra 5G has the biggest battery of the lot at 5000mAh, along with the same 25W fast charging capabilities. Wireless charging is still stuck at 15W though, and like its other brothers, it doesn't ship with a charger in the box.
Wrap-up and early verdict:
Samsung's clearly gone all-out with the Galaxy S21 Ultra 5G, though we still have to see how well the phone stacks up to its competitors when it comes to daily use.
The company has learned its lessons with its previous stack of devices, with the phone now sporting a laser AF system for clearer shots. Whether or not that will help the phone take the smartphone imaging crown from Huawei is another question entirely.
The Galaxy S21 Ultra will be available to pre-order starting January 15 to 28, and Samsung is throwing in a pair of Galaxy Buds Pro with every purchase, as well as a Galaxy Tab A 8.0 tablet, Galaxy SmartTag, and a 25W wall charger as well. The Galaxy S21 Ultra is priced at Php 69,990.