Xiaomi 13T Review Philippines Verdict: The Xiaomi 13T Pro is a far more palatable Leica-branded phone to buy than the 13 or 13 Pro, packing flagship-grade optics that won't savage your wallet.
Pros
One of the most affordable Leica-branded phones ever
Flagship-grade cameras
Powerful processor package
Color-accurate display
IP68 ingress protection
Cons
The design is a little meh
MIUI is still a pain
Every year we get a Leica-branded phone in some form or another, but those phones are usually out of the price range of most people. With the 13T and 13T Pro, Xiaomi has found a way to put a Leica in the hands of regular people, offering the Leica experience without having to spend flagship money. Is the Xiaomi 13T Pro worth the money?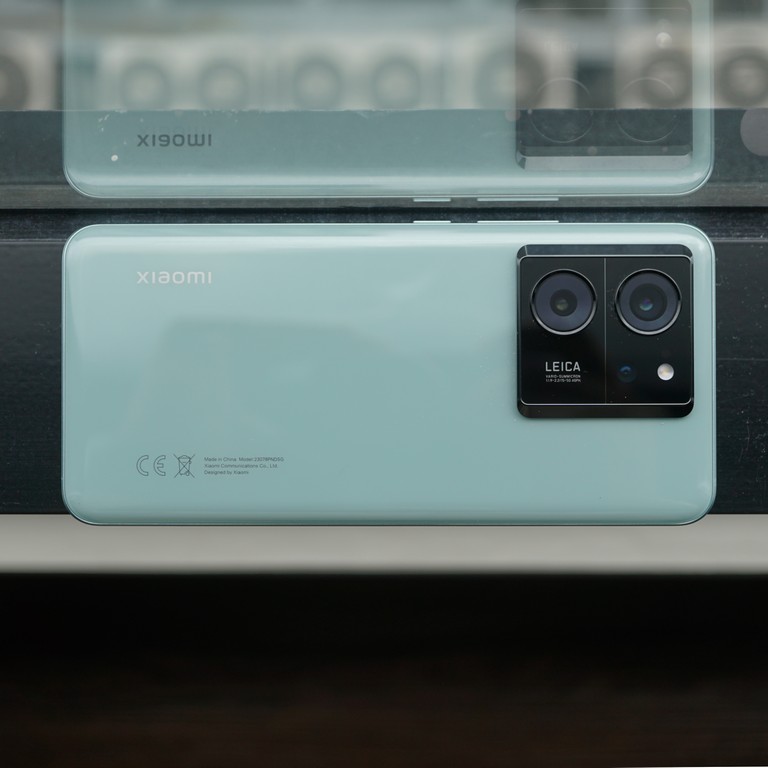 Xiaomi 13T Pro Review Philippines: Design
Xiaomi hit all the right notes for the design of the 13T Pro: the back uses a glass panel and is surrounded by a premium aluminum frame. Both the Meadow Green and Black color options get the back glass treatment, with the Alpine Blue colorway getting a more premium-looking (and hard-wearing) vegan leather option. It's as durable and water-resistant as other flagships too, thanks to its IP68 rating.
Our review unit came in Meadow Green, and while it does feel the part of a premium phone thanks to the glass back, curved metal corners, and fantastic fit and finish, the design felt a little mid. YMMV of course, and from the feedback I've gotten from people I've shown the phone to, people are split down the middle about the design of the phone. Maybe the vegan leather option looks better.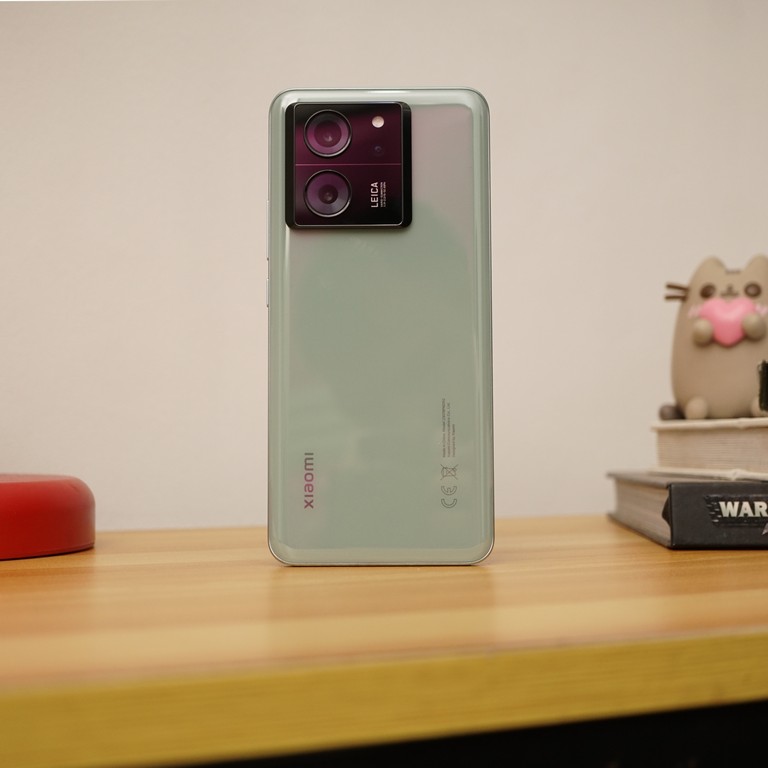 As polarizing as the meh design language is, people have been more vocal about the size of the camera module on the back. It is huge, taking up a fair amount of the upper left side of the phone's rear. The module is dominated by two of the three rear snappers, with Leica's branding proudly displayed on the module.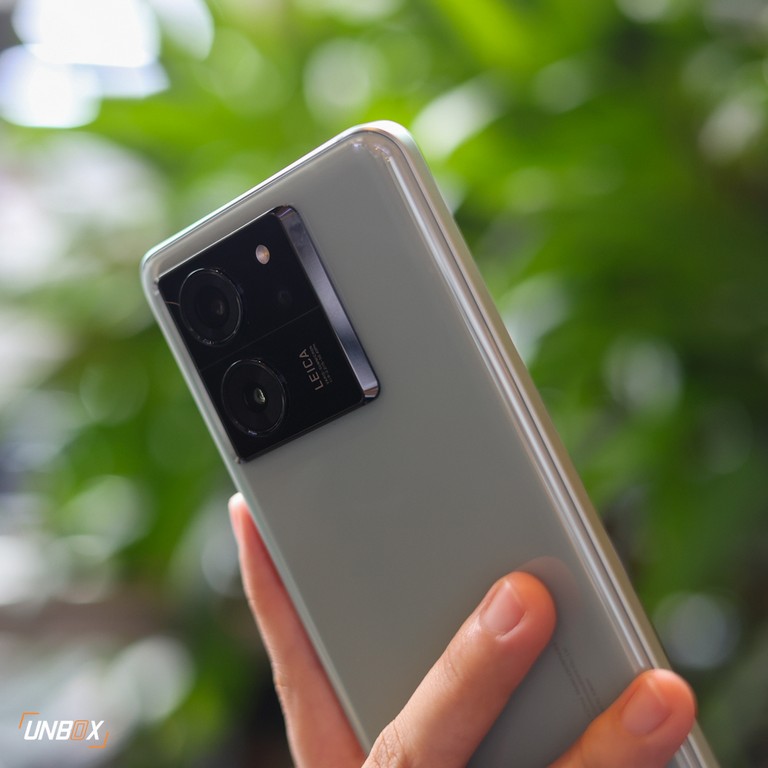 No matter what my gripes are about the design, there's no denying that the phone feels premium in the hands. The fit and finish here are superb, and the Xiaomi 13T Pro can easily pass off as a flagship phone no matter which way you look at it.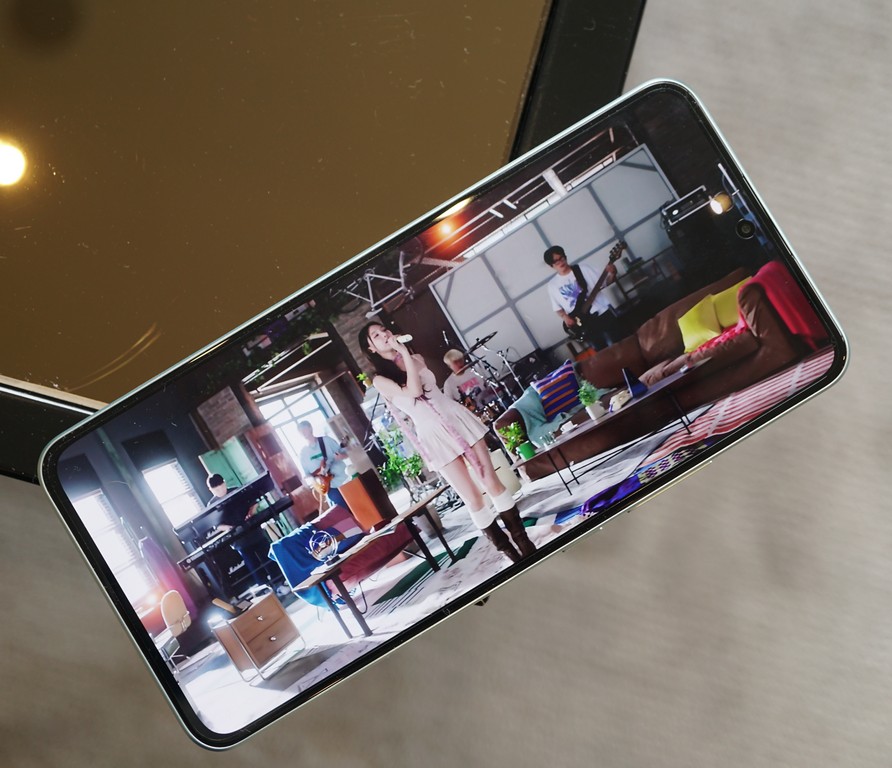 Xiaomi 13T Pro Review Philippines: Display
Xiaomi has been killing it lately when it comes to the display quality of its phones, and the 13T Pro is no exception. Just like the 13 series, the 13T Pro gets great AMOLED displays. In the case of the 13T Pro, it's a 6.67-inch panel with a 144Hz refresh rate, 480Hz Touch Sampling rate, DCI-P3 color gamut coverage, Dolby Vision, HDR10+ – the works. Probably the only thing that you can criticize about this phone is that the display is flat, not curved – but a lot of people probably see that as a pro and not a con.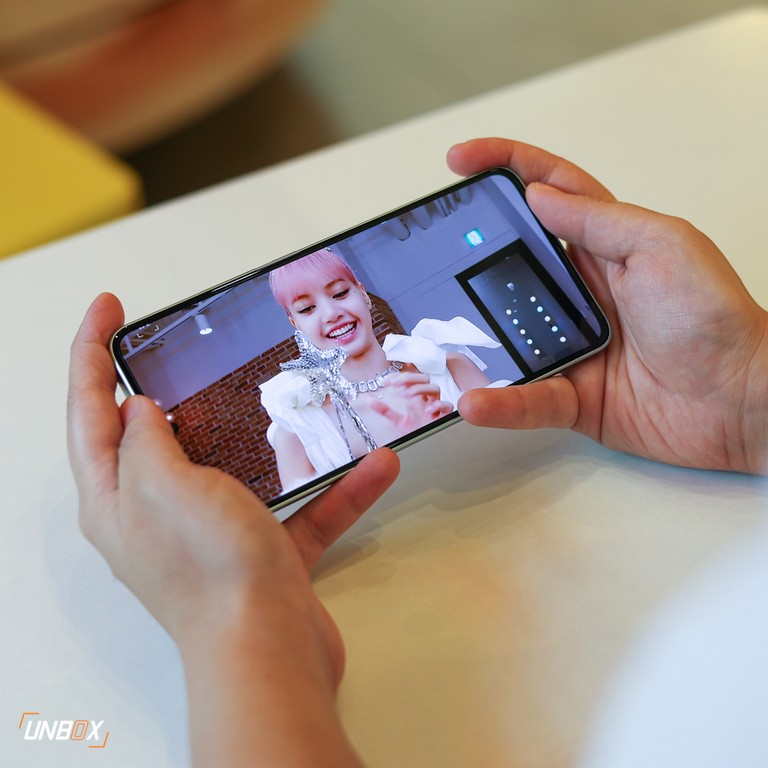 I have 0 complaints about the display on the 13T Pro – it's bright, vibrant, and easily stands out even in direct sunlight thanks to its eye-melting 2600 nits of brightness, which isn't always the case for other smartphones.
Just like most phones nowadays, the 13T Pro has a punch-hole cutout for the 20-megapixel front camera. It's positioned well and doesn't disrupt the viewing experience.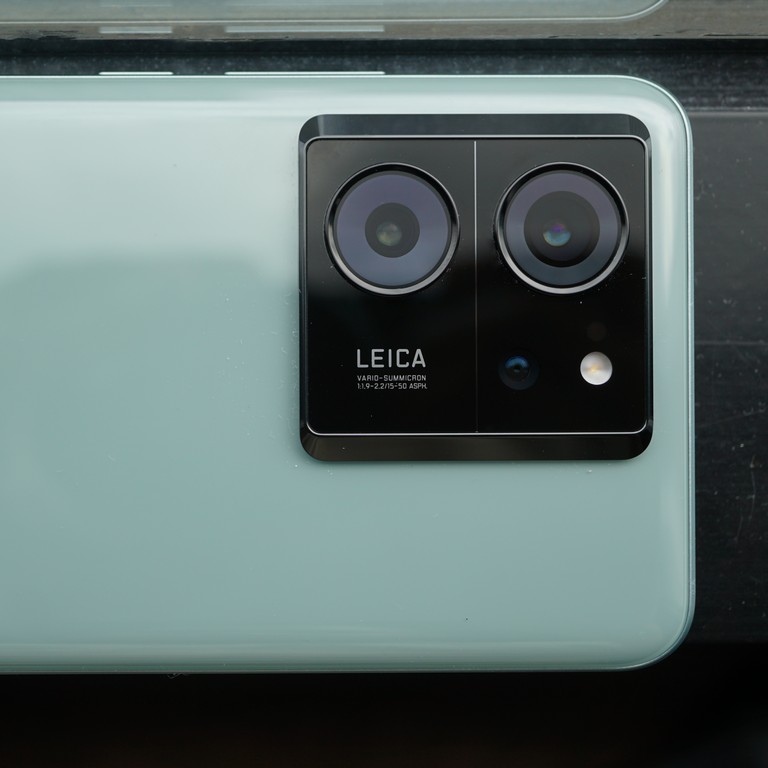 Xiaomi 13T Pro Review Philippines: Cameras
Time to dive into the meat of the review: the cameras. The Xiaomi 13T Pro comes with a LEICA VARIO-SUMMICRON 1:1.9-2.2/15-50mm ASPH camera, which sports a 50-megapixel sensor, 1/1.28" sensor size and an f/1.9 aperture plus OIS. On paper, the main camera looks like a downgrade from the 200-megapixel sensor on the 12T Pro, but the number of megapixels isn't always the measure of a good camera. Aside from that, the 13T Pro also gets a 50-megapixel zoom lens that also has an f/1.9 aperture and OIS, but only 2x zoom. Rounding out the camera lineup is a 12-megapixel wide-angle shooter.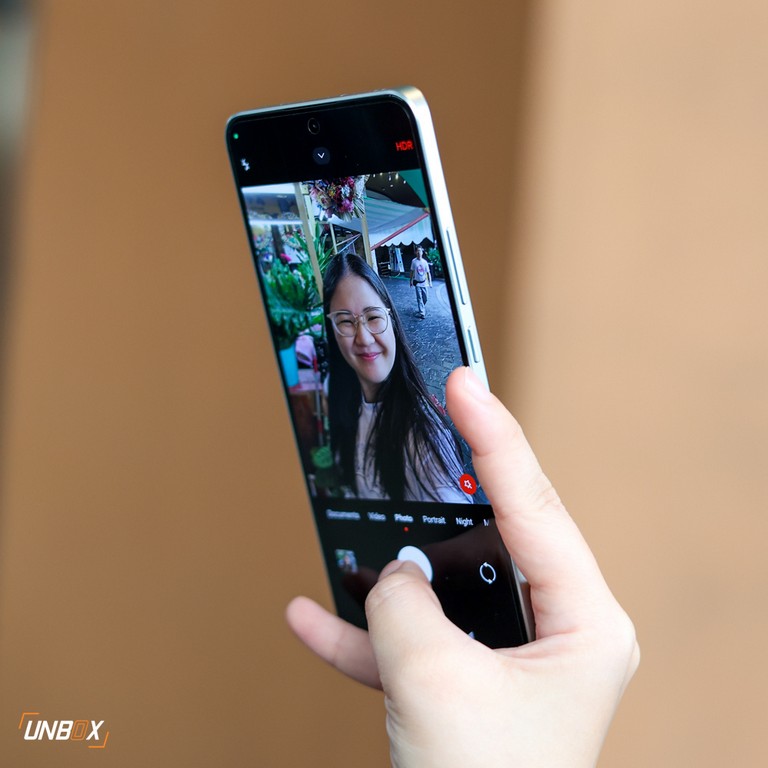 The 50-megapixel camera takes great shots, with plenty of detail no matter the lighting condition. It's also free from the fringing that we saw on Xiaomi's previous Leica-branded offering (that was later patched out via a software update). That camera does a great job capturing photos, and just like the 13 series you can use two Leica photographic styles: Leica Vibrant and Leica Authentic. Both do exactly what it says on the tin – Leica Vibrant plays around with the color and saturation to make the image pop out more, while Leica Authentic tries to keep everything as true to life as possible.
Xiaomi also includes a lot of pro-level stuff in the 13T Pro, including support for 10-bit LOG 4:2:0 H.265 video recording with the pre-installed Rec.709 LUT. You can pretty much tinker with anything you want as far as the camera goes in Pro mode, and there's support for RAW as well for Adobe Lightroom if you want to tinker with your photos that way. And since this is a Leica-branded phone, you can also utilize the instantly recognizable Leica B&W filter if you want to turn ordinary scenes into something special.
The phone shines in low light, with the Xiaomi 13T Pro punching well above its weight class. It's really impressive how this affordable flagship can do all of these things at this price range. Kudos to Xiaomi for this.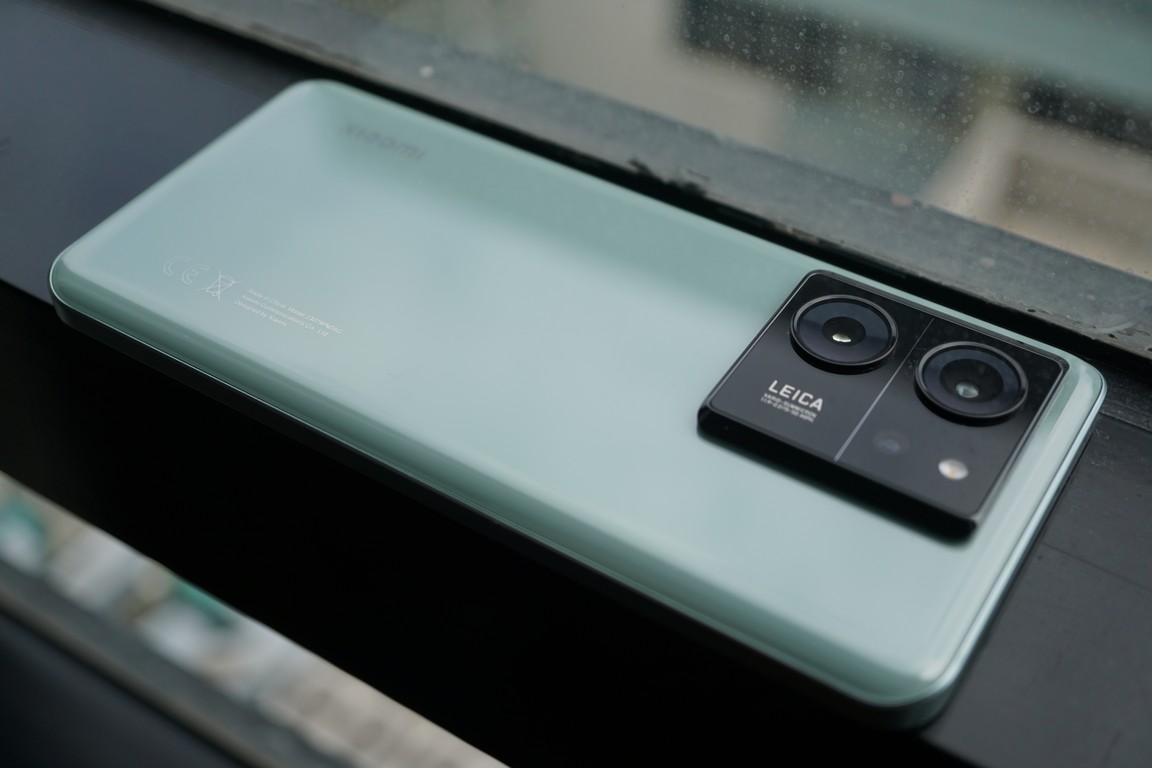 Xiaomi 13T Pro Review Philippines: Hardware, software, battery life
The Xiaomi 13T Pro runs MediaTek's best processor to date, specifically the Dimensity 9200+. This particular SoC is built off of a 4nm process, has 5G, and sports an ARM Immortalis-G715 GPU. While it's still not at the same level as the performance of Qualcomm's top-end chip for this year (or even last year), the Dimensity 9200+'s performance has been exemplary during the Xiaomi 13T Pro's time with us.
And while there are going to be a lot of "but it's not SD 8 Gen 2" comments about Xiaomi's processor choice, know that you really won't notice the difference if you're just a normal consumer when it comes to using the phone day-to-day. The Xiaomi 13T Pro handles all the usual apps as well as any other SD 8 Gen 2-equipped phone, and while Xiaomi emphasized to us that it's not a gaming phone, it handles mobile gaming just fine.
What's compelling here is that the Xiaomi 13T Pro comes in a base 12GB/512GB variant for just Php 37,999. Even better, you can add just Php 2,000 to that price and you get an astounding 16GB/1TB variant, which makes the Xiaomi 13T Pro the cheapest phone in the Philippine market that has 1TB of storage.
Compare that to other flagships that are significantly more expensive and whose storage options start at 128GB, then you can see why the Xiaomi 13T Pro is such great value.
Software-wise, the phone still comes with MIUI which is now on its 14th iteration, layered on top of Android 13. The software layer is still the weakest point of any Xiaomi-made phone, with our review unit sporting unwanted software and apps right from setup. Xiaomi also still has to fix its iconography to compete with flagship phones like Samsung's Galaxy S23 series, as MIUI still looks like it belongs in mid-range and entry-level phones and not on devices like the Xiaomi 13T Pro.
That being said, Xiaomi has announced that it'll be offering 4 generations of Android OS updates and 5 years worth of security updates to the phone.
Moving onto the battery, you're getting 5000mAh worth of power, which on PCMark's battery benchmark only lasted around 11 hours and 31 minutes on a single charge. That's below the usual 13 hours or so of battery life we see on SD 8 Gen 2 chips on comparable devices, which shows just how far MediaTek still has to go when it comes to efficiency.
That being said, normal use will net you around a day's worth of useful power, though the phone will be hurting for a charge at the end of the workday. What's nice is that the phone has 120W HyperCharge fast charging, so you'll be able to top the battery off quickly. Take note that the phone doesn't have wireless charging which is disappointing but not unexpected.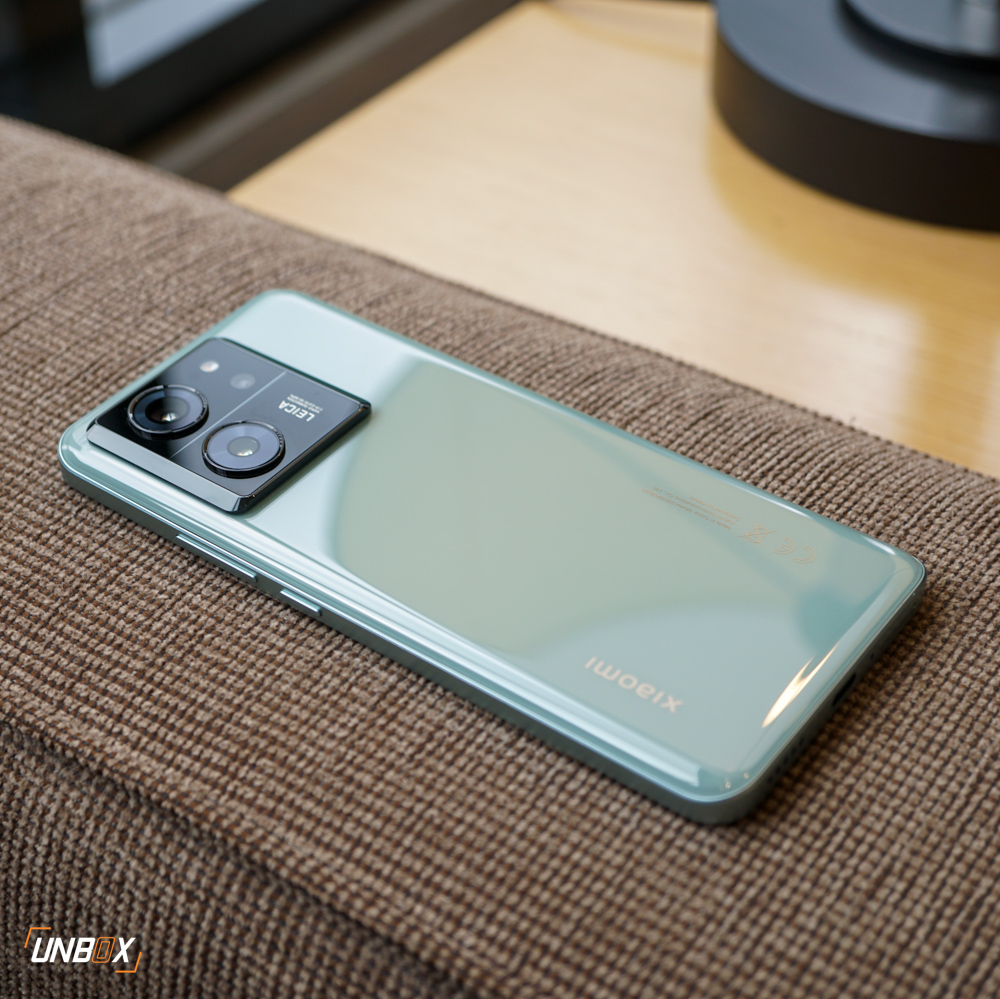 Xiaomi 13T Pro Review Philippines: wrap-up and verdict
The Xiaomi 13T Pro is great value especially if you're looking for your next flagship phone but don't want to spend a lot. It's the most affordable phone in the market to come with 1TB of storage, and its cameras deliver on the Leica brand promise. At Php 39,999 for the top-end version the Xiaomi 13T Pro isn't exactly what you'd call affordable in the normal sense, but you're getting more bang for your buck here versus other phones that reside in the same price range.
Xiaomi 13T Pro Price Philippines
The Xiaomi 13T Pro is priced at Php 37,990 for the 12GB/512GB variant, while the 16GB/1TB variant is only Php 2,000 more at Php 39,999. Pre-orders are live now and will run until October 5. Aside from a C200 smart camera, pre-orders will also come with 6 months of 100GB Google One cloud storage and a 2-year warranty with free screen replacement within the first 6 months.