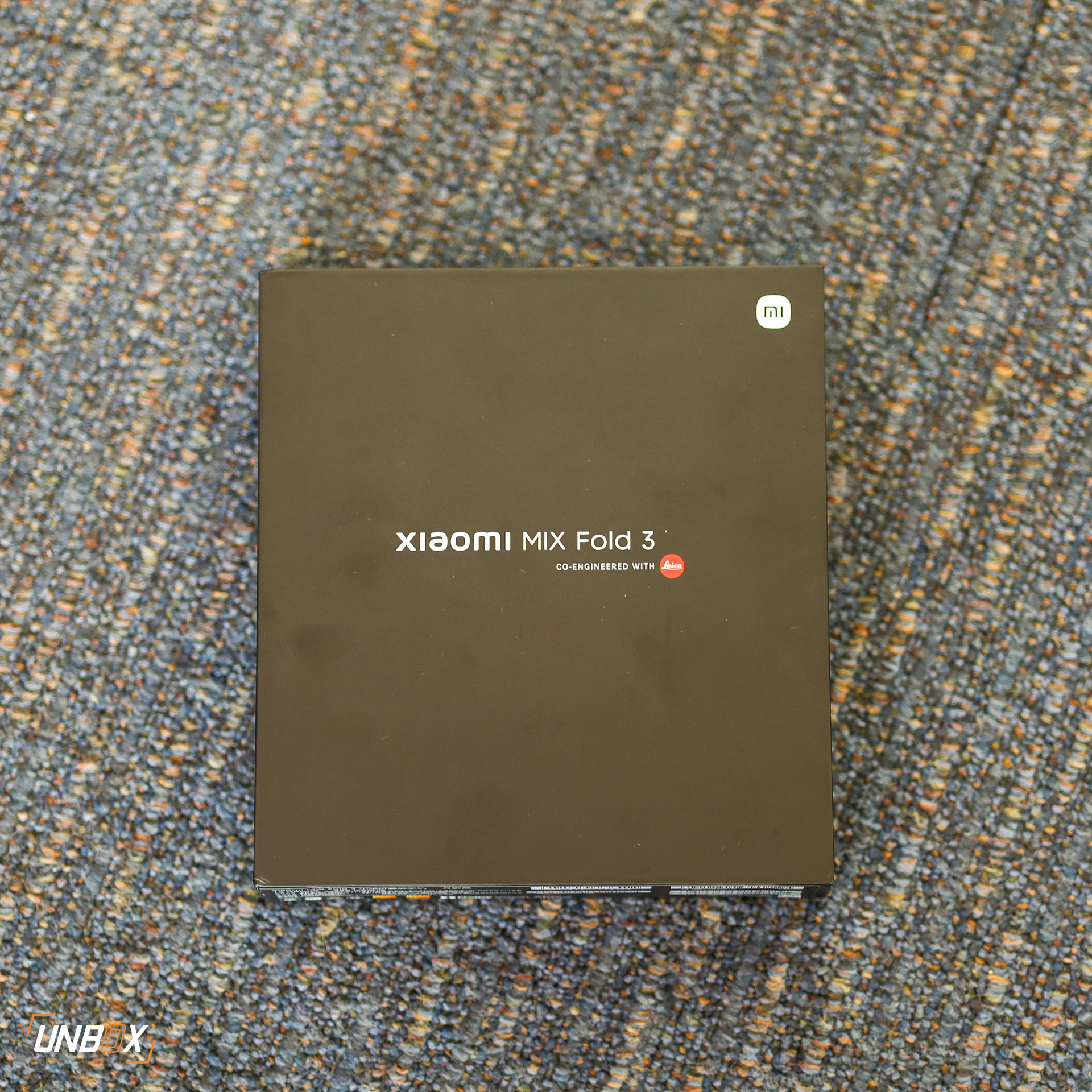 Xiaomi Mix Fold 3 Philippines Initial Verdict: Xiaomi has showcased its engineering prowess with the Mix Fold 3 and its thin and light overall build, all while packing it with a stacked rear camera setup. However, its limited availability means that not everyone will appreciate this pinnacle of engineering unless they are living in China. 
Pros
-Amazingly thin vs other foldables
-Feature-packed camera setup
Cons
-Exclusive to China (for now)
-Not everyone might like the curved outer display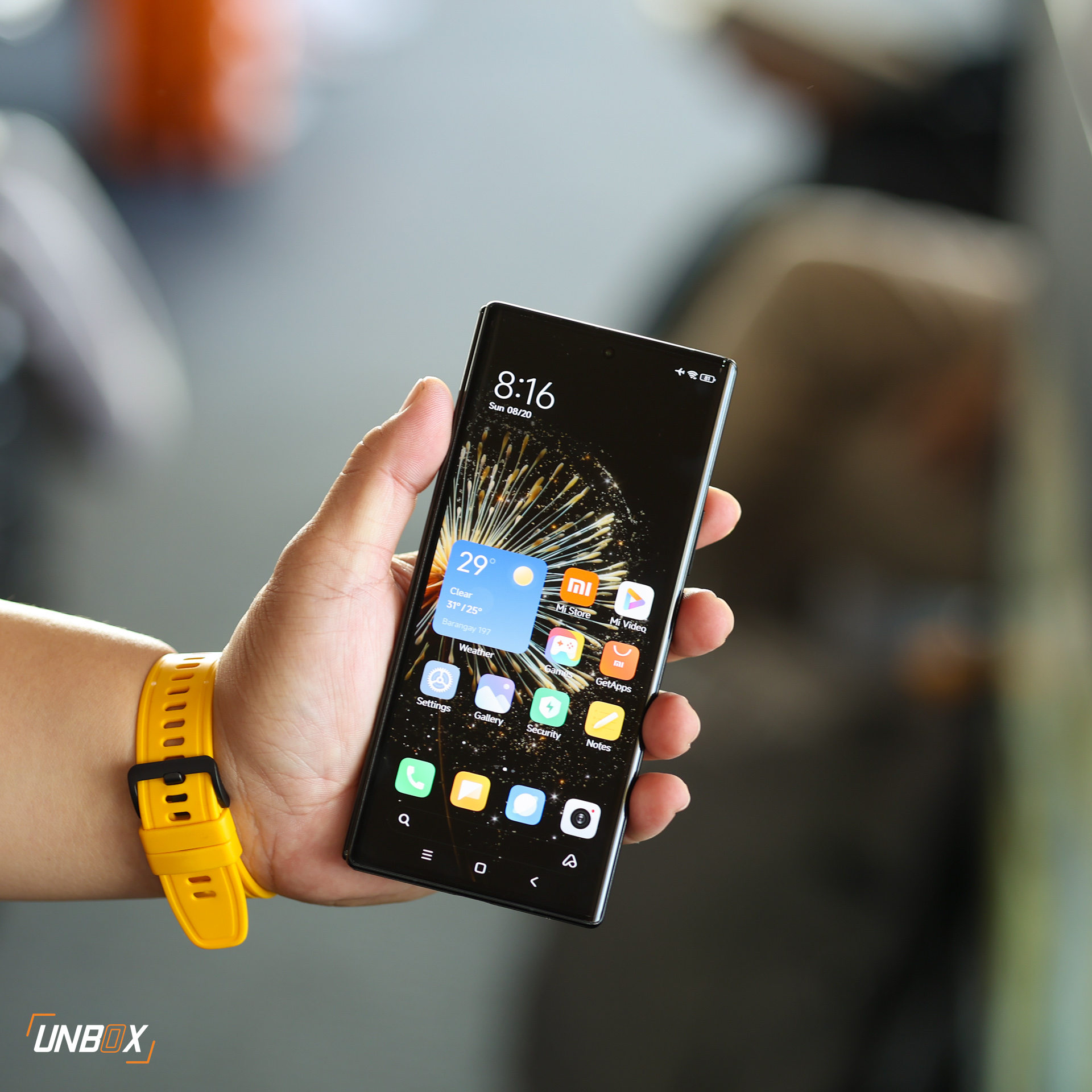 With Huawei, Google, Samsung, and HONOR already unveiling their next-generation foldable, it is Xiaomi's turn to take the spotlight with the Mix Fold 3. In the battle for the best foldable, Xiaomi pushed engineering limits further with the Mix Fold 3 with a svelte profile, a lightweight body, and a stacked set of features.
We were given a chance to check out the Mix Fold 3 in person, and here are our initial thoughts about Xiaomi's latest magnum opus.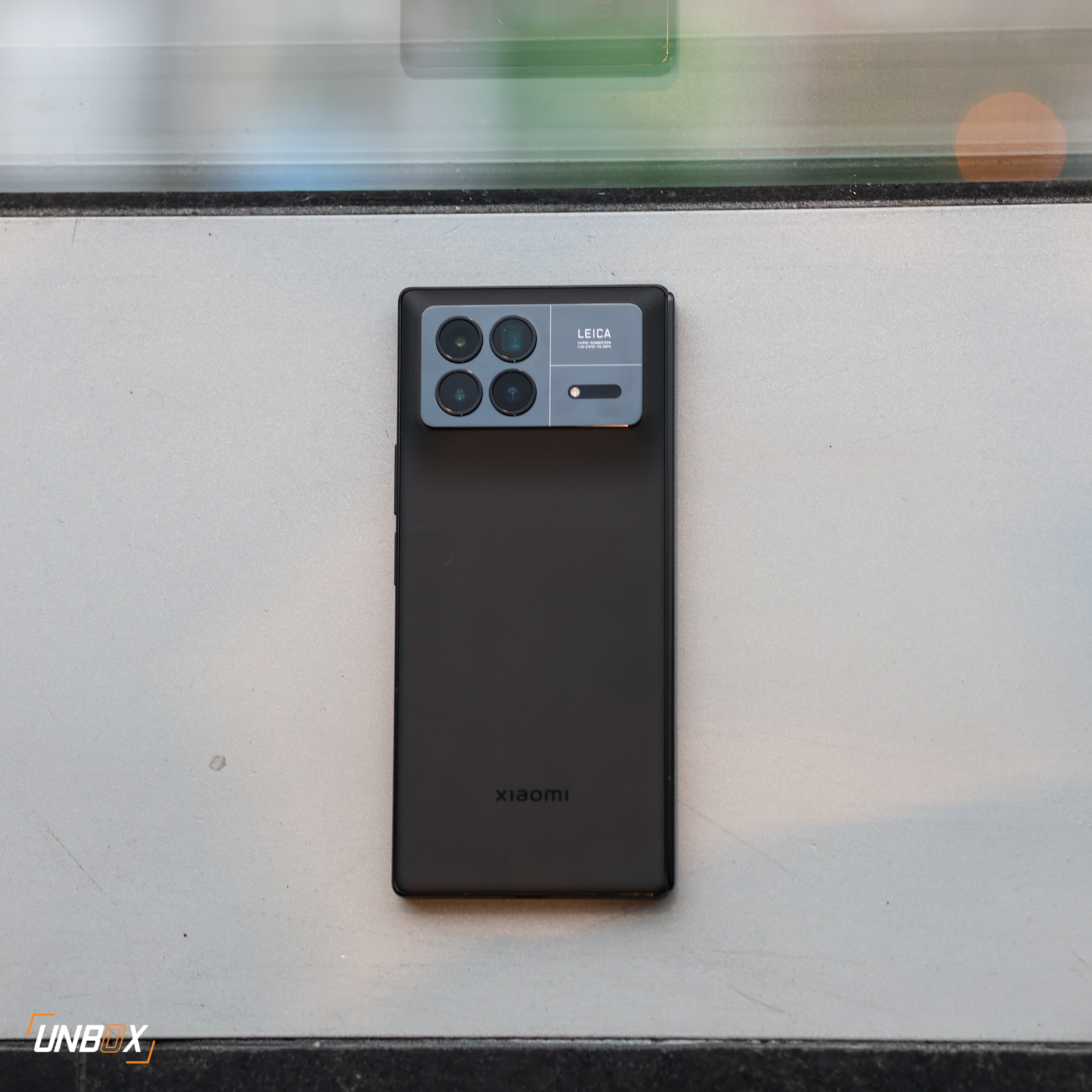 Xiaomi Mix Fold 3 Philippines: Design
Following the recent trend with foldables, the Mix Fold 3 has a gapless design that also has a slim overall build. To be specific, the Mix Fold 3 is just 9.6mm thin when folded, making it the thinnest foldable as of writing this hands-on. Like recent foldables, Xiaomi made use of a teardrop hinge design to keep the gapless look.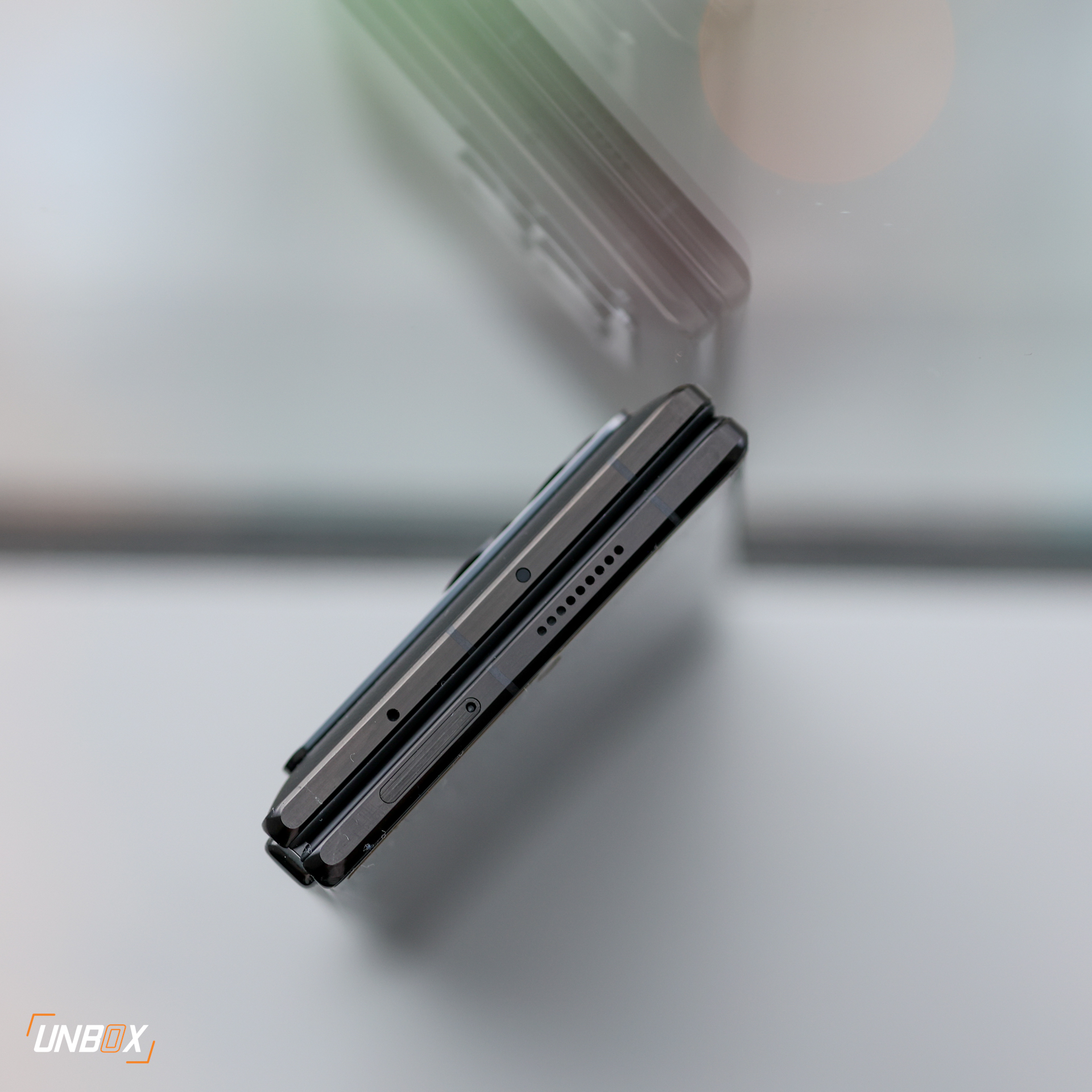 The unit that we saw in person came in black, with the back panel having a leather-like finish to make it look premium. The back panel has a subtle bump leading toward the large camera module that houses 4 Leica-branded cameras. 
When it comes to the button and port layout, the lower part of the Mix Fold 3 holds them: IR sensor and microphone on top, volume and power controls on the right, and USB-C port and microphone at the bottom. The upper portion of the phone, meanwhile, has loudspeakers on both sides.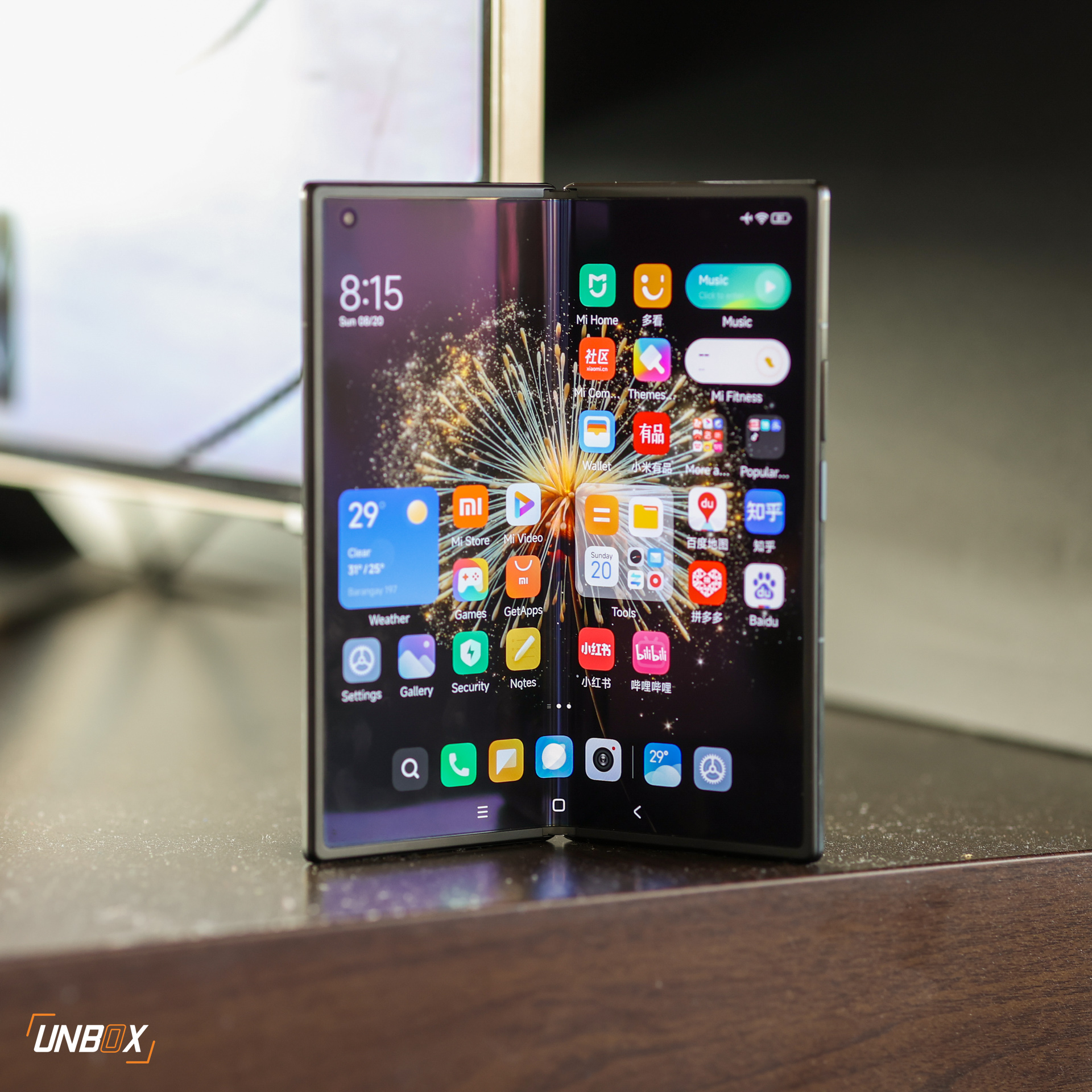 Xiaomi Mix Fold 3 Philippines: Display
Unlike foldables from other brands, the Mix Fold 3 has a subtle curve on the right side of the outer display, which reminds us of those days when Samsung debuted the Galaxy Edge series where only one side of the display is curved. Aside from the unusual design, you get a punch-hole in the center.
While not everyone might like the curved side of the Mix Fold 3's outer display, this can be mitigated by using the included case—the frame for the outer display gives adequate protection while letting you forget about that subtle curve on the right side of the panel.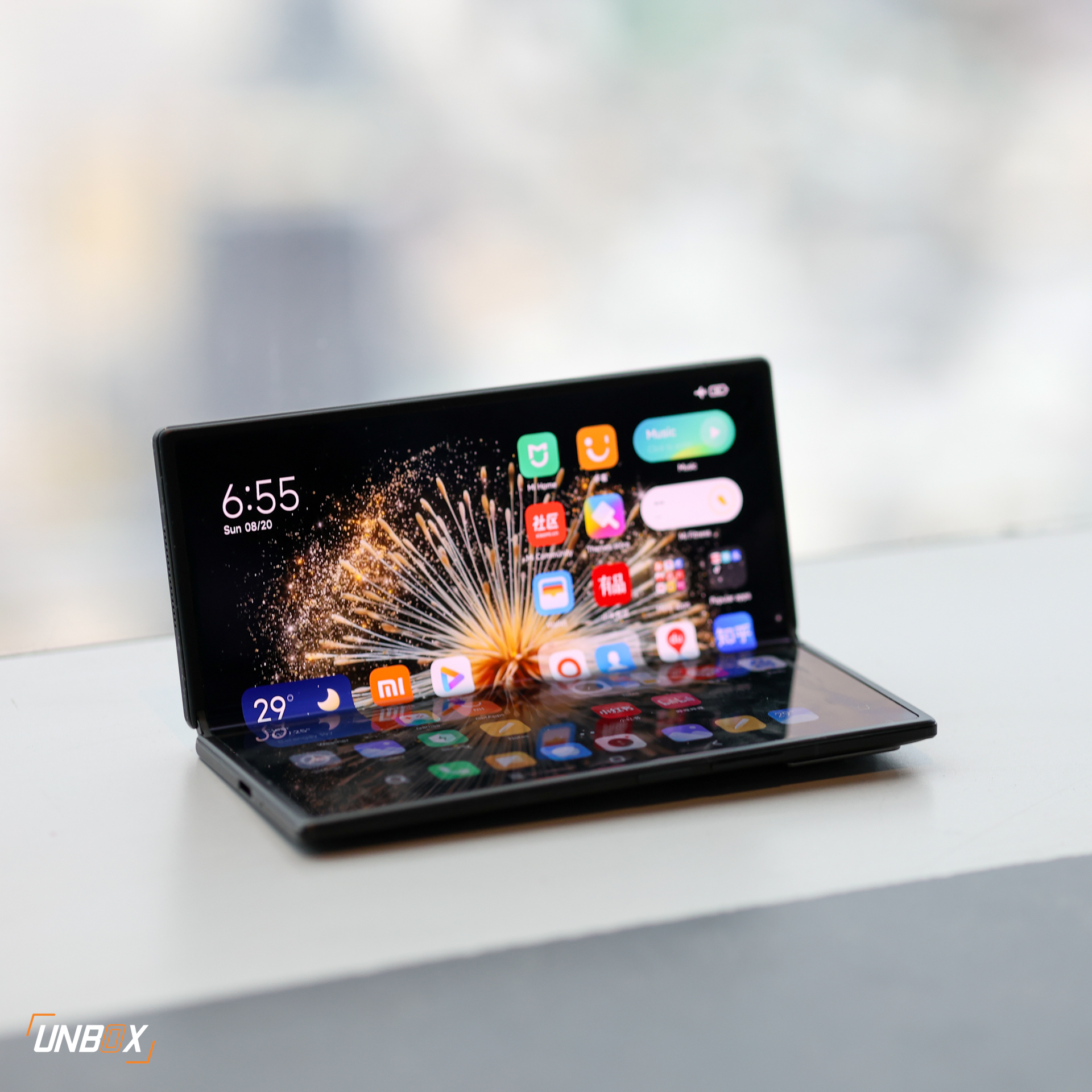 The inner display has a near-square aspect ratio, with the top left corner housing the selfie shooter, while the bezels are a bit on the thick side—which is necessary to protect the flexible display from breaking on top of using UTG protection. The crease is noticeable at certain angles, and the revamped hinge also made the Mix Fold 3 hold better in flex mode—this means that you can easily use it like a tiny laptop when needed. 
Both inner and outer displays support a 120hz variable refresh rate, which should help in balancing both UI smoothness and battery life. As expected of AMOLED displays, colors are bright and vibrant, making the Mix Fold 3 excellent for multimedia consumption.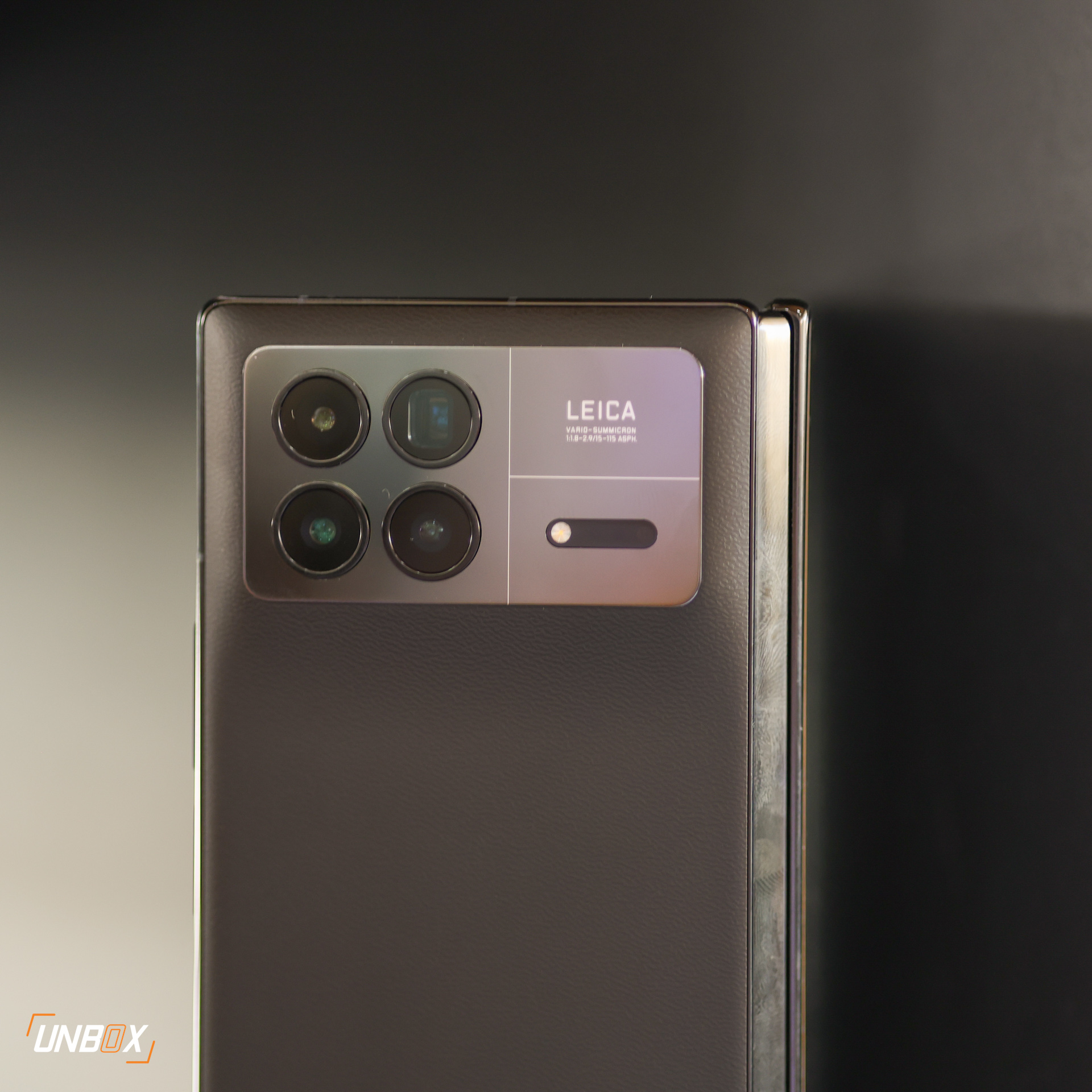 Xiaomi Mix Fold 3 Philippines: Cameras
Xiaomi is proud that they went all-in with the Mix Fold 3, and that includes equipping it with four Leica-branded cameras that consist of a 50-megapixel main camera with OIS, a 12-megapixel ultra-wide camera, a 10-megapixel short telephoto camera with a 3.2x optical zoom OIS, and a 10-megapixel periscope camera with 5x optical zoom and OIS. Among all the foldables in the market, the Mix Fold 3 has the most complete camera setup. 
During our limited time with the Mix Fold 3, we took it around our hotel at W Bangkok and at King Power Mahanakhon–with the latter giving us a nice view of Bangkok's skyline. While the weather was not favorable–it rained an hour after we entered King Power Mahanakhon–we managed to test out the Mix Fold 3's cameras and they're good–we will have a more detailed explanation in a separate article.
When it comes to video recording, the Mix Fold 3 does not disappoint: aside from being able to shoot 4K video at up to 60FPS (30FPS in HDR), it is also capable of shooting 8K video at 24FPS for up to 6 minutes. This makes the Mix Fold 3 a potentially capable phone for content creation on top of its unique form factor.
For selfies, both the outer and inner displays have 20-megapixel shooters. Nothing fancy for the selfie shooters—after all, not everyone is ready to embrace under-display cameras yet. Based on the sample photos we took, the Mix Fold 3's selfie shooters do get the job done, with HDR helping out balancing complex lighting situations.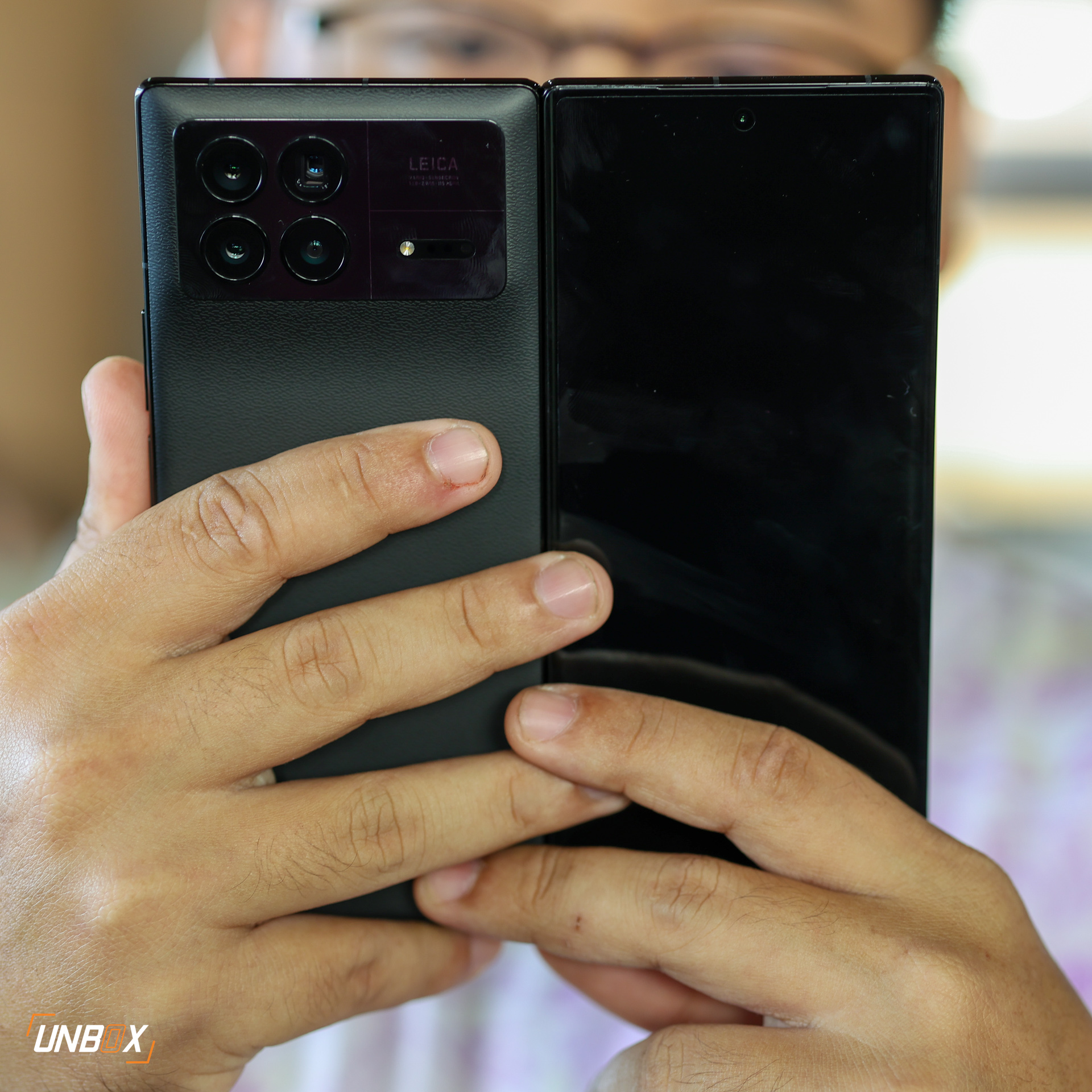 Xiaomi Mix Fold 3 Philippines: Internals
Powering the Mix Fold 3 is a Snapdragon 8 Gen 2, which is the most powerful processor you can get right now. The unit we got to handle came with 12GB LPDDR5X RAM and 256GB UFS 4.0 storage, which is essentially the base variant—the top-end version comes with 16GB RAM and a whopping 1TB of internal storage. 
While we only had a limited time with it, the Mix Fold 3 ran smoothly as we navigated through its UI. We expect the Mix Fold 3 to also excel with demanding games—but we can't confirm this for the time being until we have a longer time with it.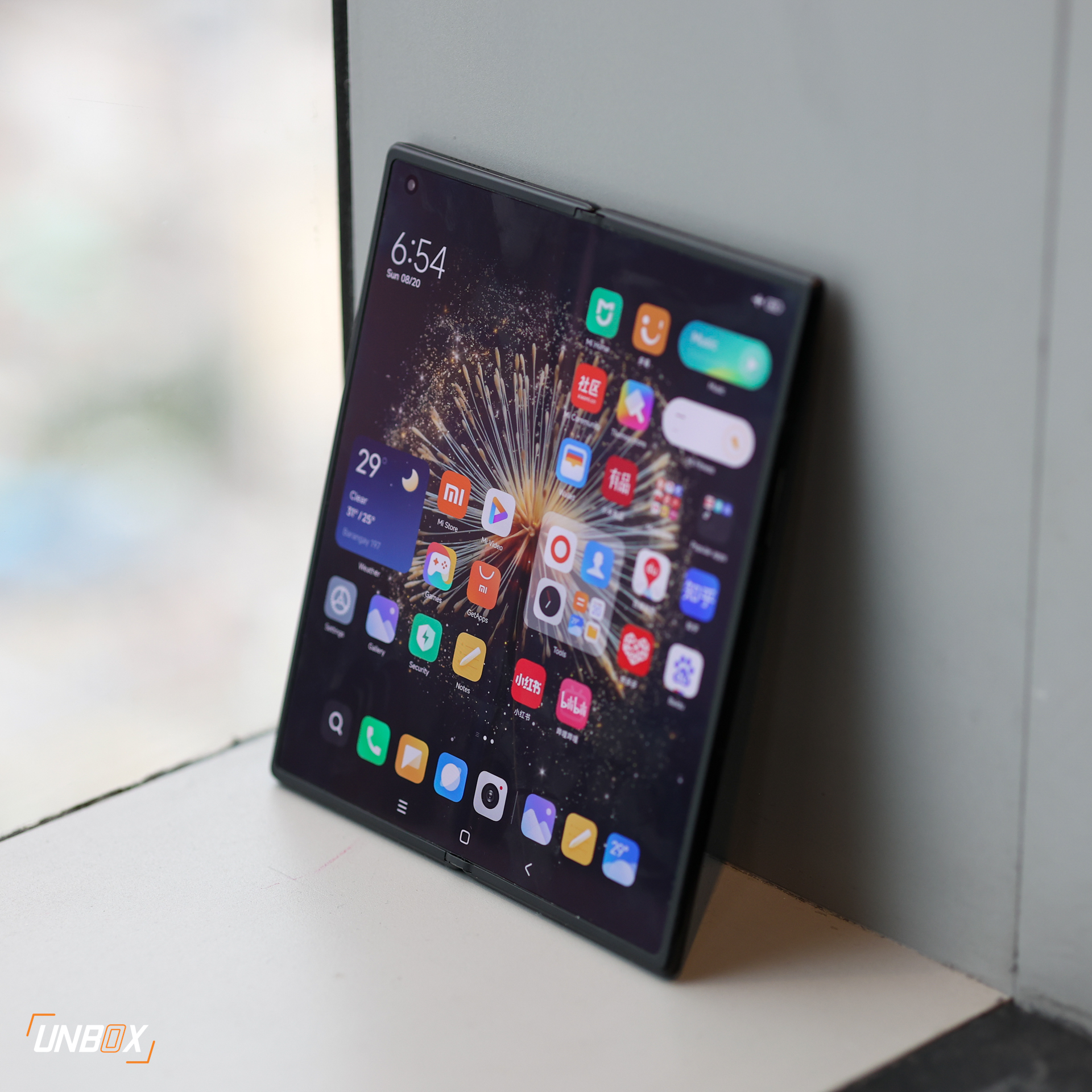 The Mix Fold 3 comes with MIUI Fold 14.1.5, which is a tweaked version of Xiaomi's UI that's optimized for its form factor. Since Xiaomi has no plans yet of making the Mix Fold 3 available outside of China, the unit we saw does not come with Google Services—instead, it came with a boatload of China-only apps that cater to that market. Despite using a China ROM, we did not have a hard time navigating through it since the menu options are in English.
The Mix Fold 3 comes with a 4800mAh battery that supports 67w wired and 50w wireless charging. In both cases, they are the fastest charging speeds on any foldable right now—though you will need to use Xiaomi's proprietary 50w wireless charger to enjoy fast wireless charging speeds.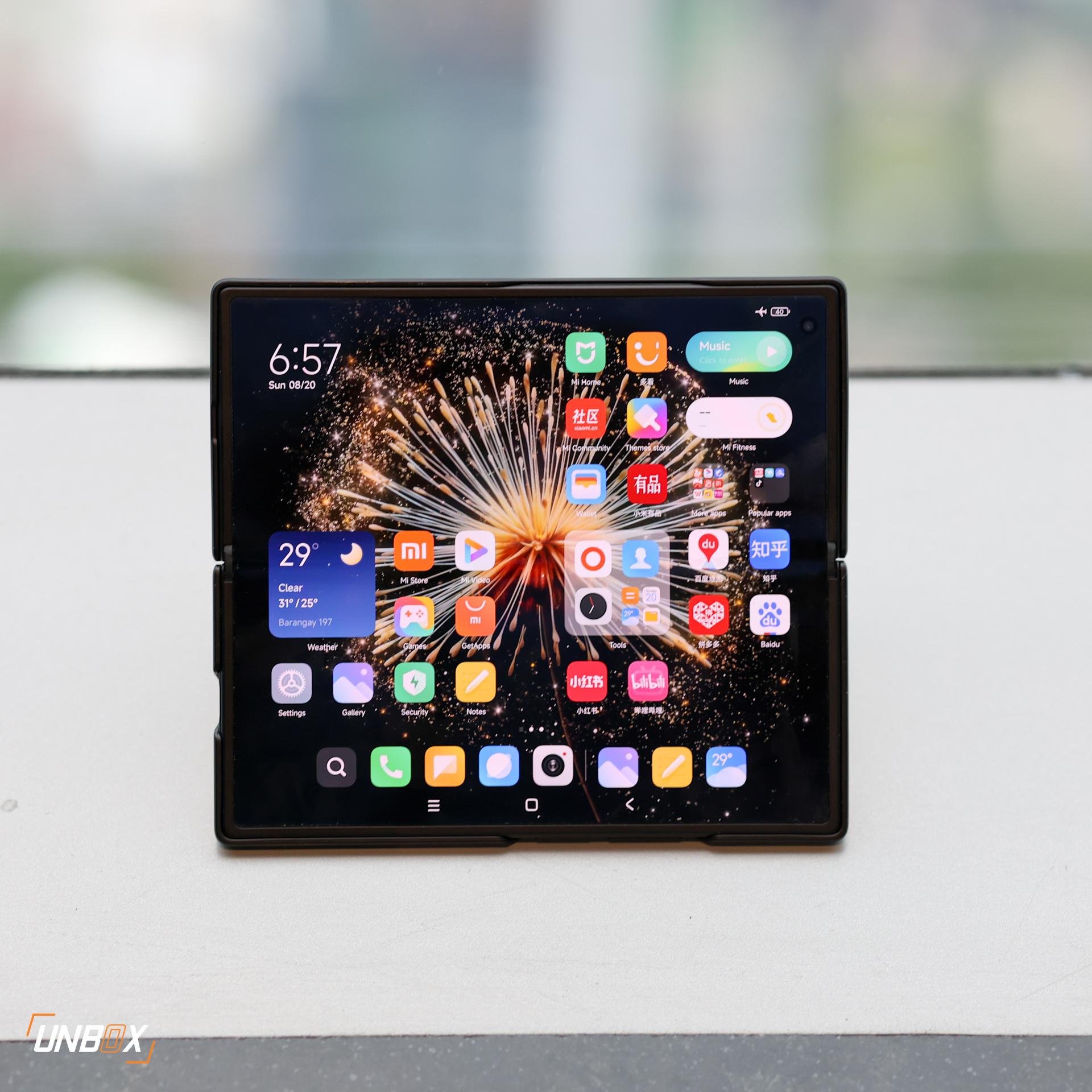 Xiaomi Mix Fold 3 Philippines: Wrap-up and Initial Conclusions
Without any questions, Xiaomi did a great job in making the Mix Fold 3 both a pinnacle of engineering with its thin and light build and a feature-packed foldable, especially with its rear camera setup. However, as much as we're excited about it, not everyone will get to fully appreciate the Mix Fold 3–unless Xiaomi changes its mind and makes it available to more countries other than China. 
The Mix Fold 3 is priced at CNY 8999(~Php 71k) for the 12GB/256GB model, CNY 9999(~Php 79k) for the 16GB/512GB model, and CNY 10999(~Php 87k) for the 16GB/1TB model in China. There's no word yet if Xiaomi intends to make the Mix Fold 3 available outside of China.