Review Verdict: ASUS has gone all out on the latest iteration of their iconic gaming phone, the ROG Phone 5, and the result is the most powerful phone we've ever seen so far this year in the Philippines, obliterating any and all games that come its way.
It's certainly the apex of what a gaming phone can be, but it's going to be facing stiff competition from non-gaming phones already in the market. We'll have to see what the price is when it launches in a few days.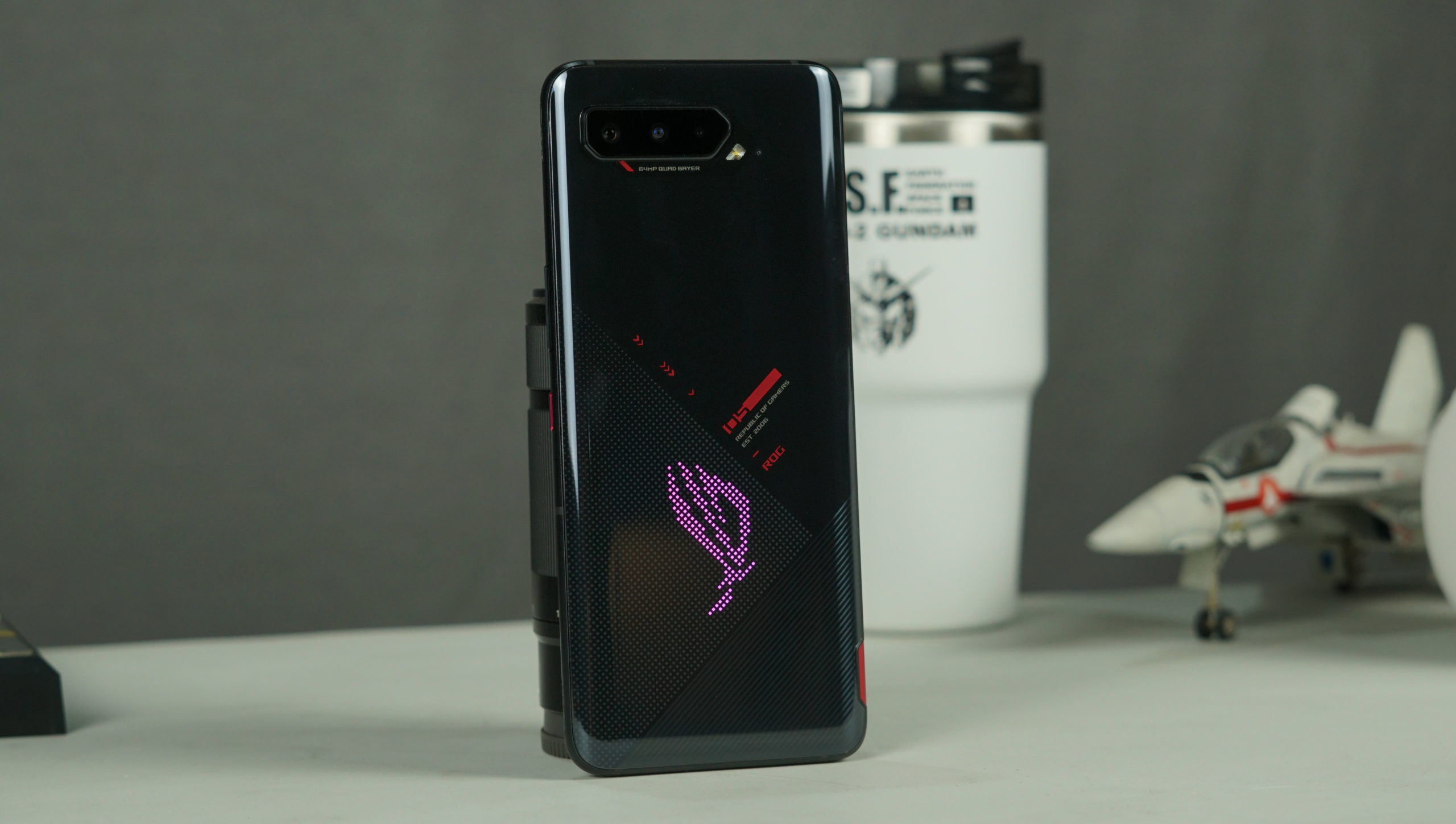 ASUS ROG Phone 5 Specs:
Snapdragon 888 processor
8GB/12GB/16GB LPDDR5 RAM
128GB/256GB UFS 3.1 storage
6.78-inch Full HD+ AMOLED display, 144hz refresh rate, 1ms response rate, 300hz touch sampling rate, 10-bit color
64-megapixel f/1.8 main camera with PDAF, 5-megapixel f/2.4 macro camera, 13-megapixel f/2.4 ultra-wide-angle camera
24-megapixel selfie camera
4G, 5G
WiFi 6e, Bluetooth 5.2, in-display fingerprint scanner
GameCool 5 Cooling System, AirTrigger 5, Stereo speakers, ESS DAC
6000mAh 2-cell battery
65w fast charging
Android 11
Pros
Most powerful Android phone we've tested so far this year
Design is well done
Excellent battery life
Excellent display
Cons
No wireless charging
The camera isn't great
Expensive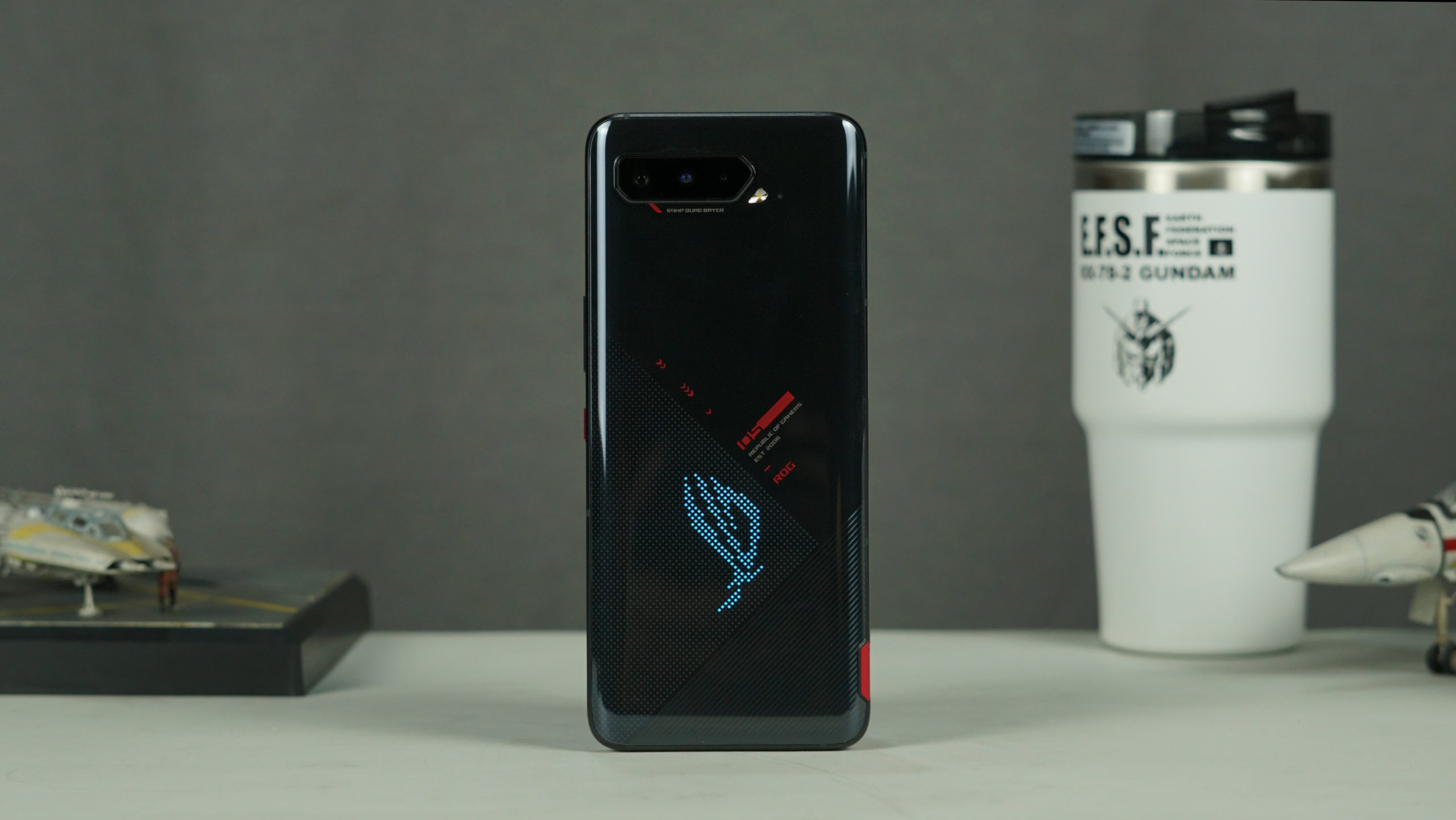 ASUS is putting on a masterclass on what it takes to make a great gaming phone, and the ROG Phone 5 is the result of that. The brand's fourth-generation phone (there wasn't a ROG Phone 4 because reasons) is more of a refinement of what works instead of a major overhaul but despite that, it's still one of the best performance-focused phones we've tested so far this year. Does it deliver on the hype? Read our ROG Phone 5 review for the Philippines: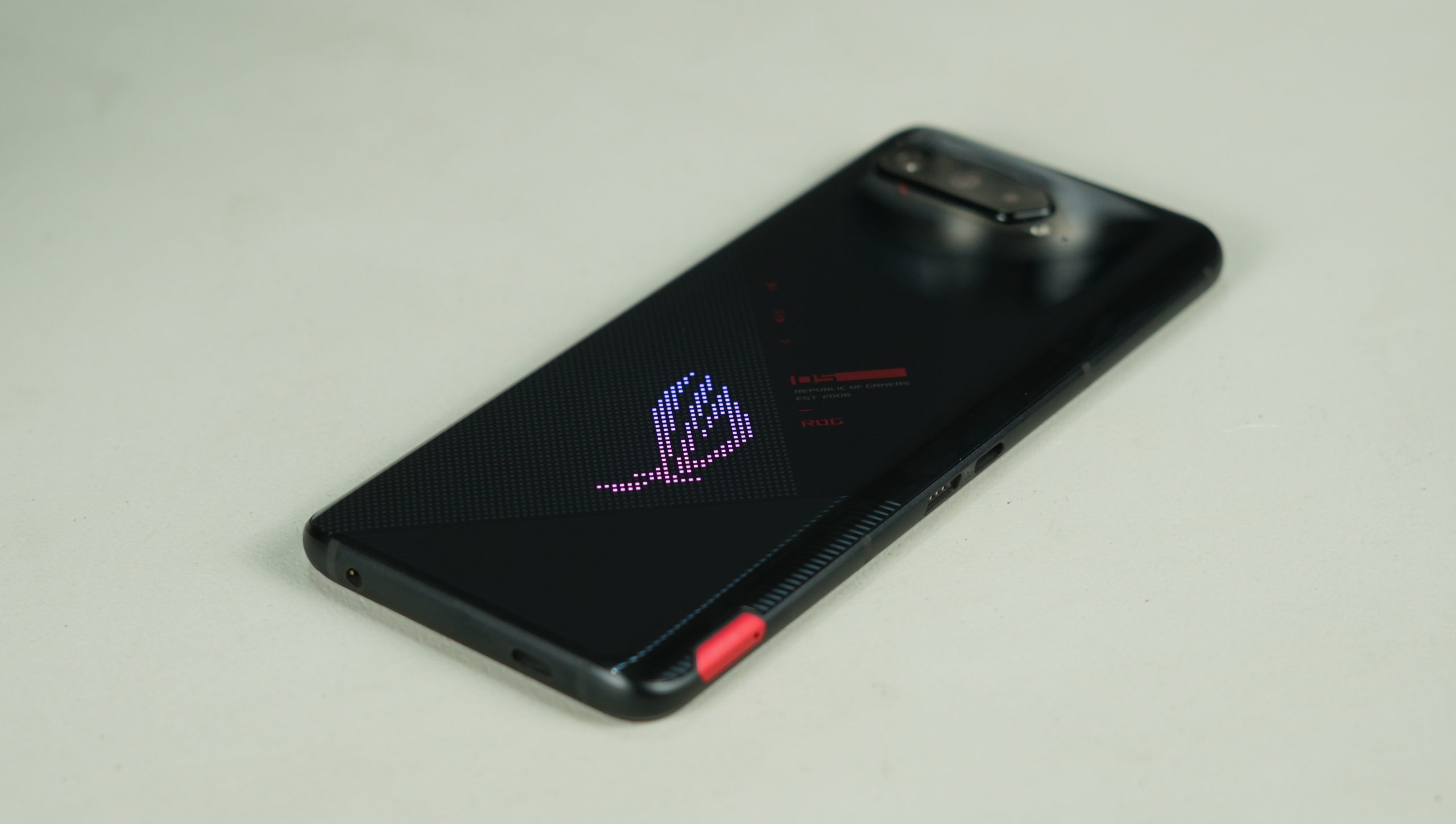 Design
ASUS isn't about to drastically change the appearance of their top-end mobile device which is why the ROG Phone 5 shares many of the same design elements as the smartphone offered last year. It still uses a fairly flat back, curved sides, and rounded corners as well as a Type-C charging point on the side as well as connector pins for accessories.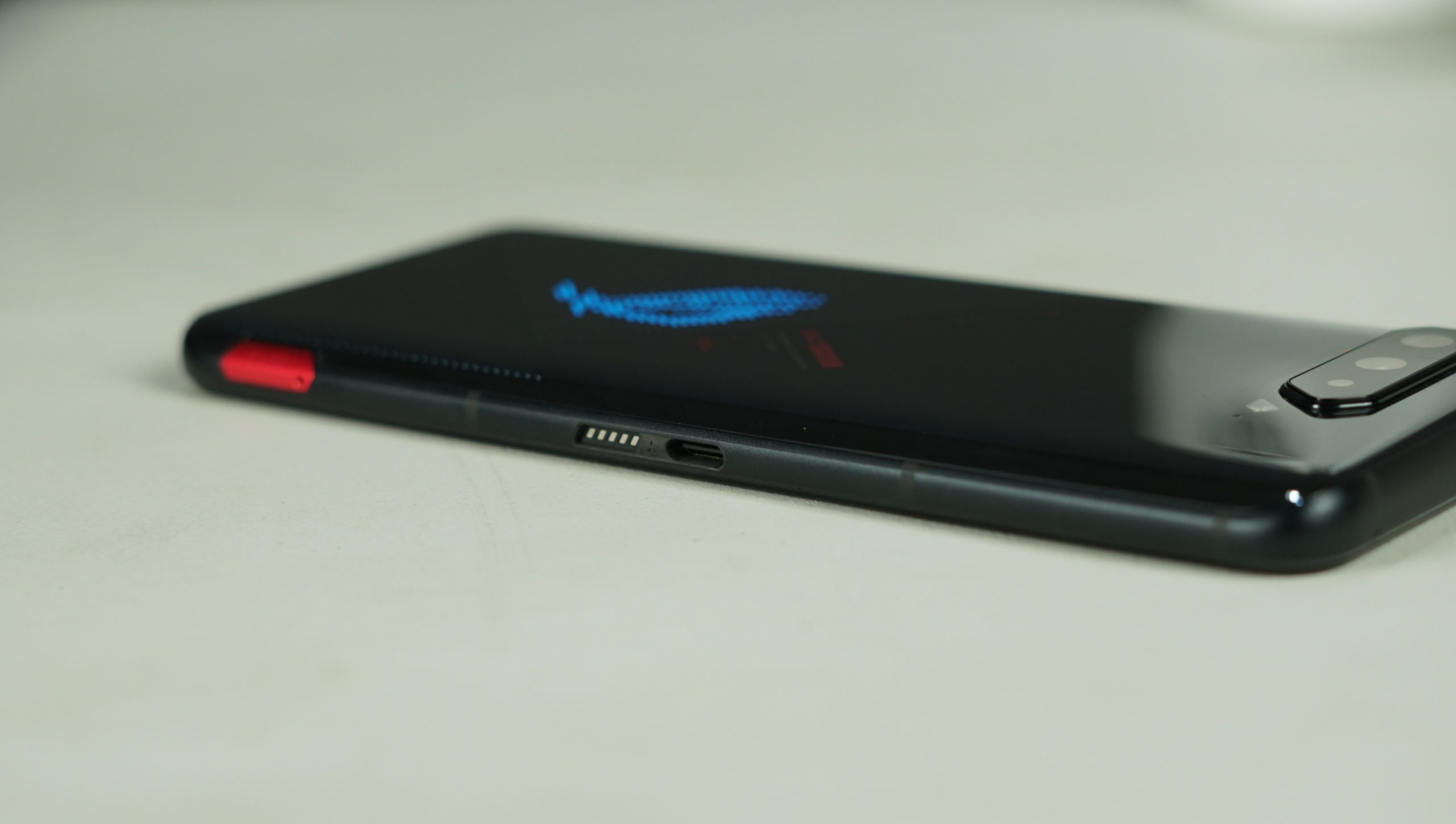 There are minor differences of course – the phone's a little girthier and a smudge taller to accommodate the new split battery design. There's been a few tweaks to the appearance as well, though the biggest change is the ROG logo at the back.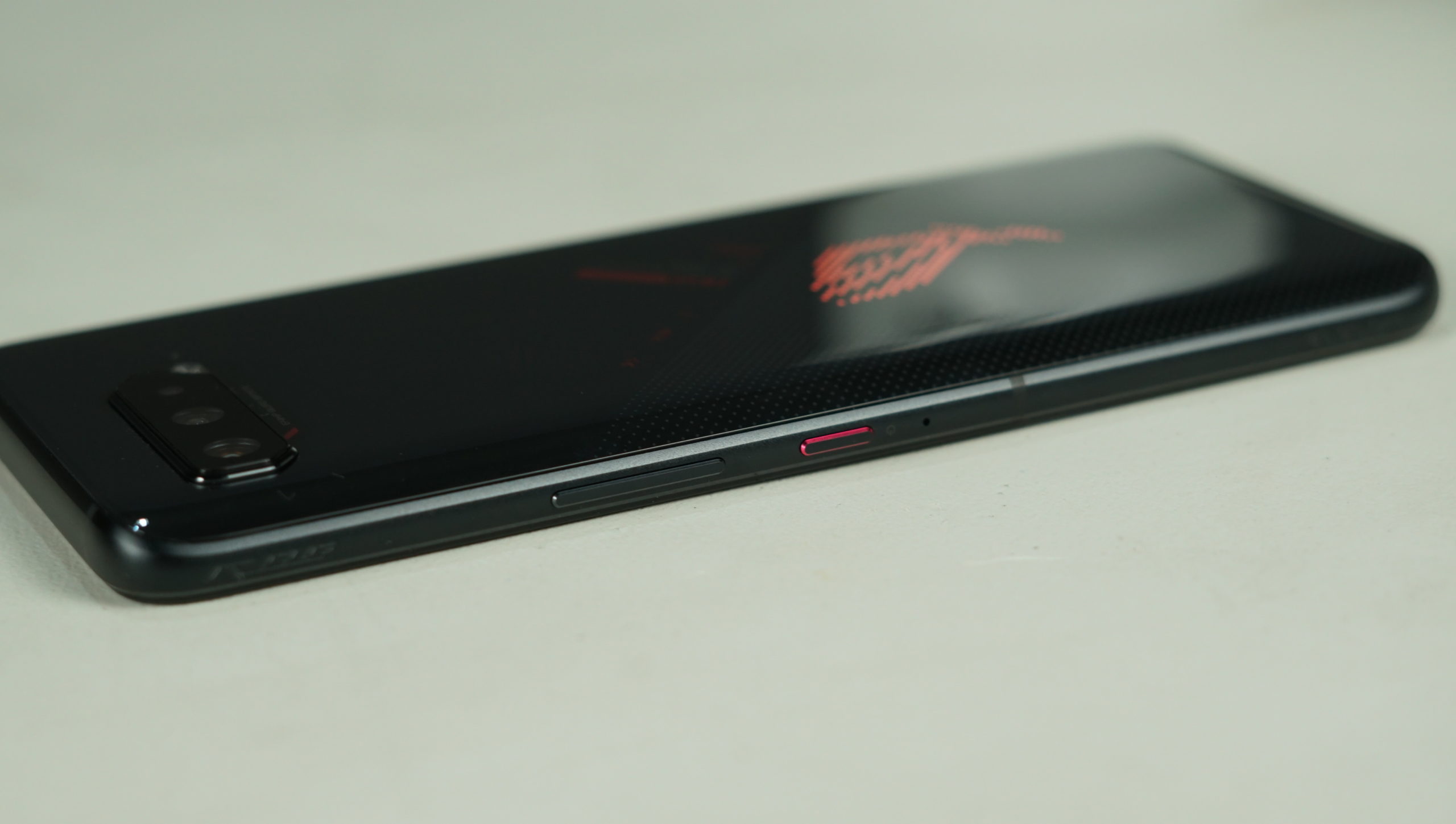 For the regular ROG Phone 5, the ROG logo is now made up of several RGB pixels that you can tweak depending on your mood. For the pricier models like the ROG Phone 5 Ultimate, ASUS swaps out the pixel LED panel for a rear-facing OLED screen that you can customize with animations and messages you choose.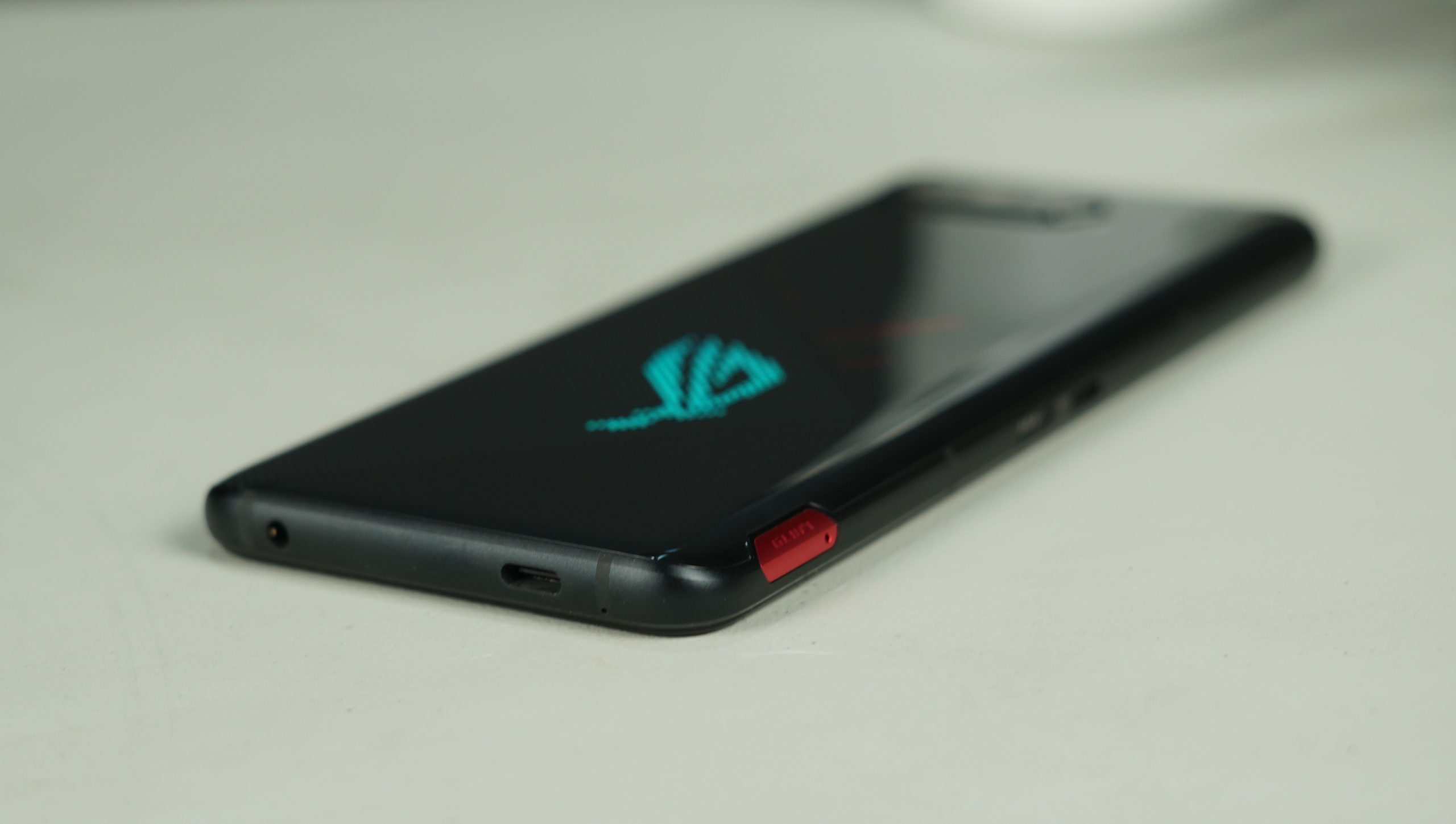 Like the previous generation offering, the ROG Phone 5 also comes with shoulder-mounted ultrasonic sensors that you can use as virtual side buttons.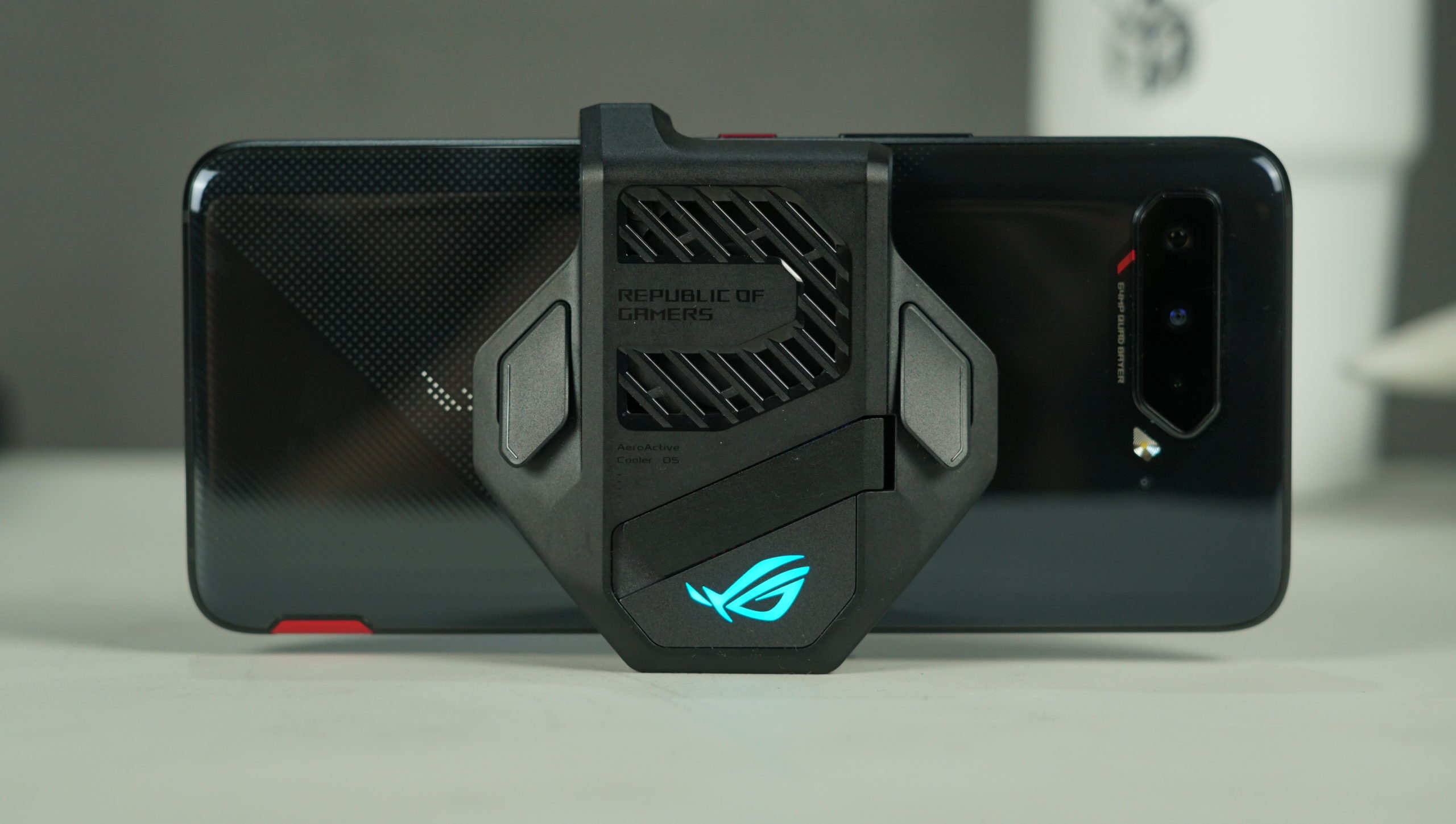 The placement and composition of the triple cameras haven't changed – a likely compromise to keep the phone's compatibility with a few ROG Phone 3 accessories. Speaking of which, there are a few that's cross-compatible with the ROG Phone 5, though anything that requires the use of the old side connector is out of the question since ASUS redesigned that part for the ROG Phone 5.
Unfortunately, the ROG Phone 5 still lacks basic flagship niceties like IP protection or wireless charging, though it heralds the return of the 3.5mm jack, which was once banished to the AeroActive Cooler on the previous iteration.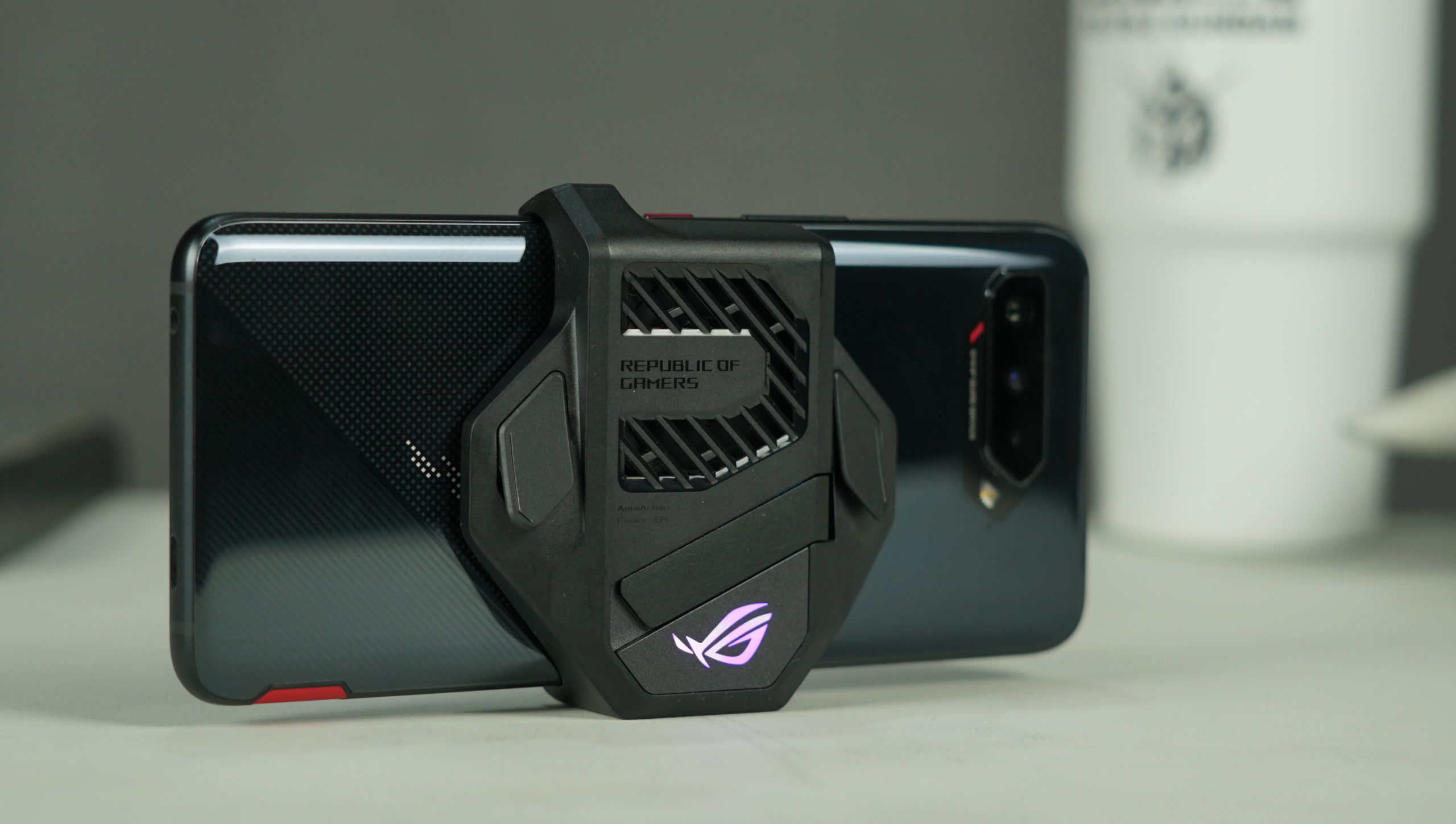 Speaking of the AeroActive Cooler, it's now on its 5th iteration and can now draw even more heat out of the phone with ASUS promising up to 10 degrees Celcius temperature reduction while in use. The caveat here though is that it's only available as a free bundle on the Pro and Ultimate variants of the phone, though ASUS Philippines did say that the regular variant will get it for free. The AeroActive Cooler also gets two additional inputs (one button on either side) so you're getting additional buttons that offsets the added bulk when you're using it.
Just like the ROG Phone 3, the ROG Phone 5 will also get a slew of accessories for it that vary in their usefulness – we'll have to see what ASUS Philippines brings over to our shores.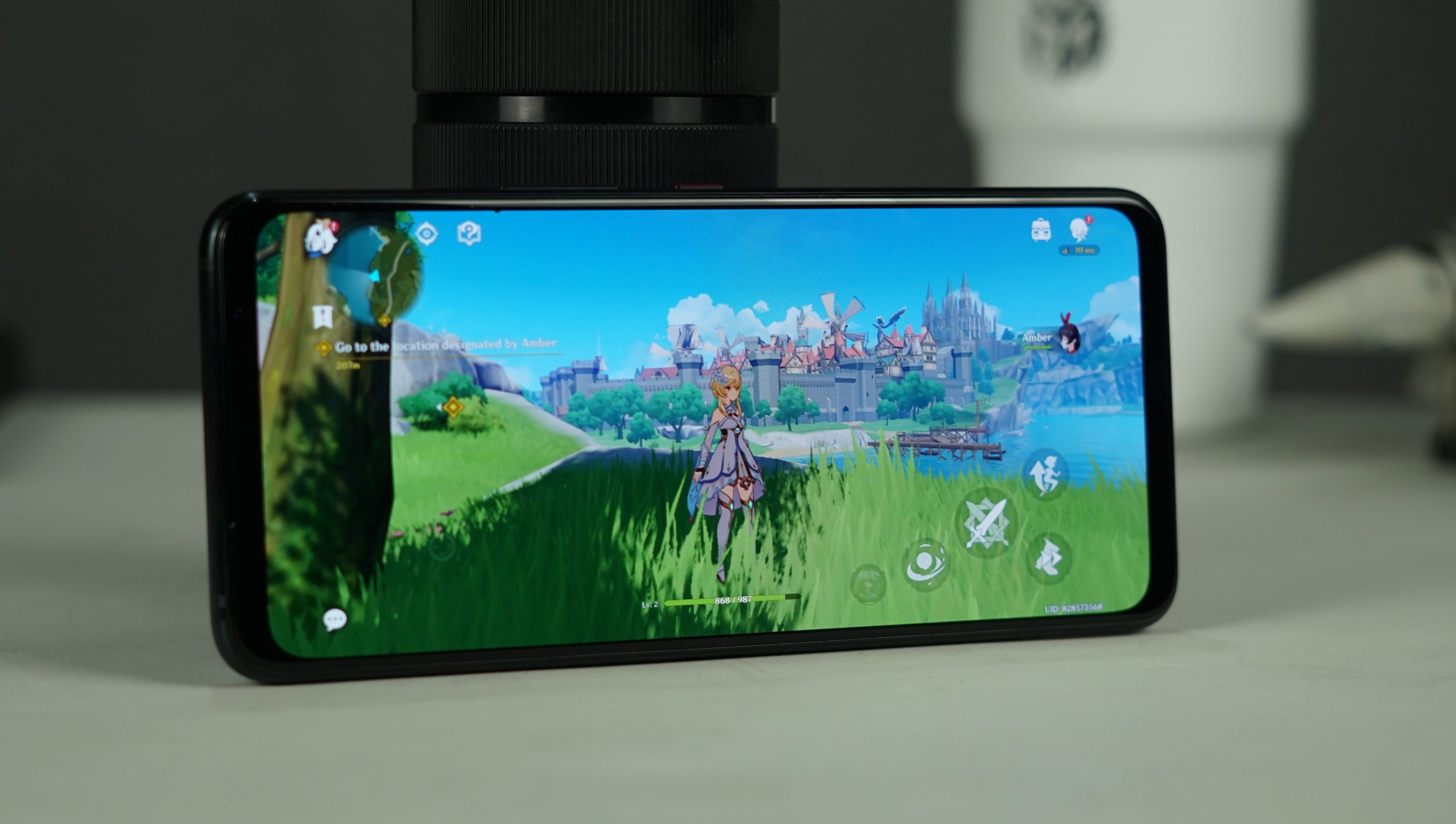 Display and audio
One of the reasons why the phone is so tall and big is the gigantic 6.8-inch, FHD+ 2448 x 1080 resolution Samsung AMOLED display. We've seen great screens on many flagships this year, but the one on the ROG Phone 5 looks like the best one yet. The display has HDR10+ support as well as a refresh rate of 144Hz, though users can opt to go with either 60Hz, 120Hz to conserve power, or just let the phone choose the best one for you depending on what you're doing.
The phone also has a Touch Sampling rate of 300Hz which is pretty insane, which virtually eliminates all traces of input lag when you're playing.
The ROG Phone 5 has front-facing stereo speakers, and boy are they loud. Even at maximum volume, the audio does not distort at all, which makes for some easy listening if you're too lazy to plug in the phone to loudspeakers or put on your headphones.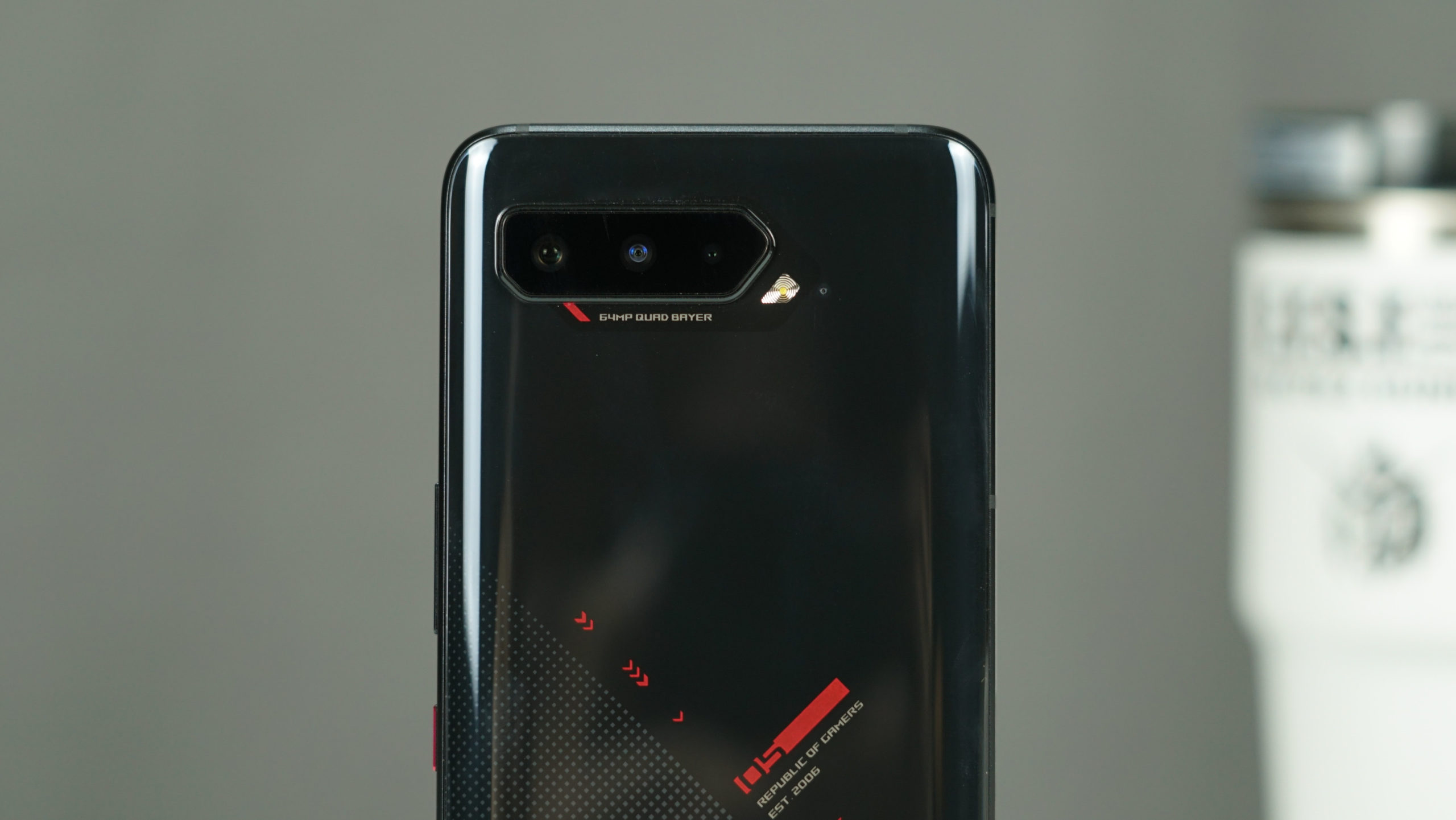 Cameras
There's plenty of things where the ROG Phone 5 excels at, but it's definitely not a phone you'd buy for the camera. The triple camera module remains unchanged from last year's offering, with the main 64-megapixel camera being the same Sony IMX686 sensor as the one on the ROG Phone 3. The phone also has a 13-megapixel ultra-wide shooter as well, along with a 5-megapixel macro shooter.
The front camera is a 24-megapixel sensor with an f/2.0 lens – nothing too exotic here.
(UPDATED) Here are some outdoor shots we took with the ROG Phone 5:
While the camera array produces good enough photos, it's not going to be on the same level as shots taken from photography-focused smartphones. That's ok though – imaging isn't really the ROG Phone 5's forte, and to ASUS' credit, they're not actively marketing the phone as a camera powerhouse. The triple-cameras are useful if you want to take photos, and they're not terrible at that job, but they're not the best at it either.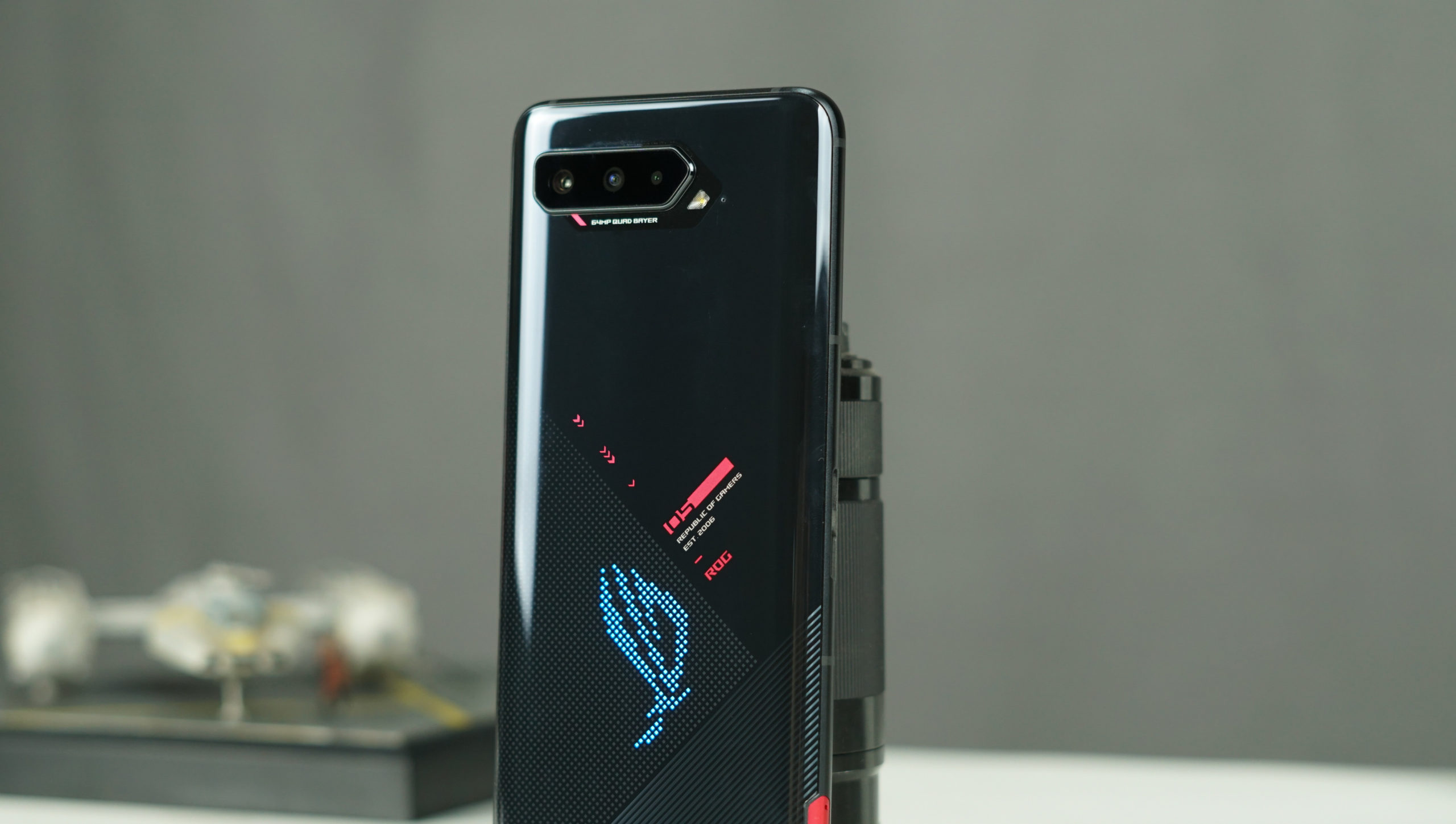 Performance, software, and battery life
The thing that the ROG Phone 5 is the best at is obviously mobile gaming. The ROG Phone 5 is equipped with Qualcomm's latest Snapdragon 888 processor and has RAM variants starting from 8GB all the way up to 16GB. Available storage for the ROG Phone 5 vanilla variant is pegged at 256GB of UFS 3.1 storage, though that's already plenty of storage space for most people.
From what we could tell, the ROG Phone 5 could handle any and all Android games without a sweat. I don't even think there's an Android game out there right now that can significantly slow down the ROG Phone 5 even in the highest settings, which tells us that the phone is pretty future-proof as far as Android games go.
As expected, the ROG Phone 5 excels in both synthetic and actual game benchmarks using GameBench. As an aside, it's very impressive that the ROG Phone 5 can sustain 60FPS in a very graphically demanding title like Genshin Impact with all the settings maxed out.
Like previous ROG phones, there's plenty of customization to be had for the RGB lights and other system options, as well as robust game customization options as well as Air Trigger customization.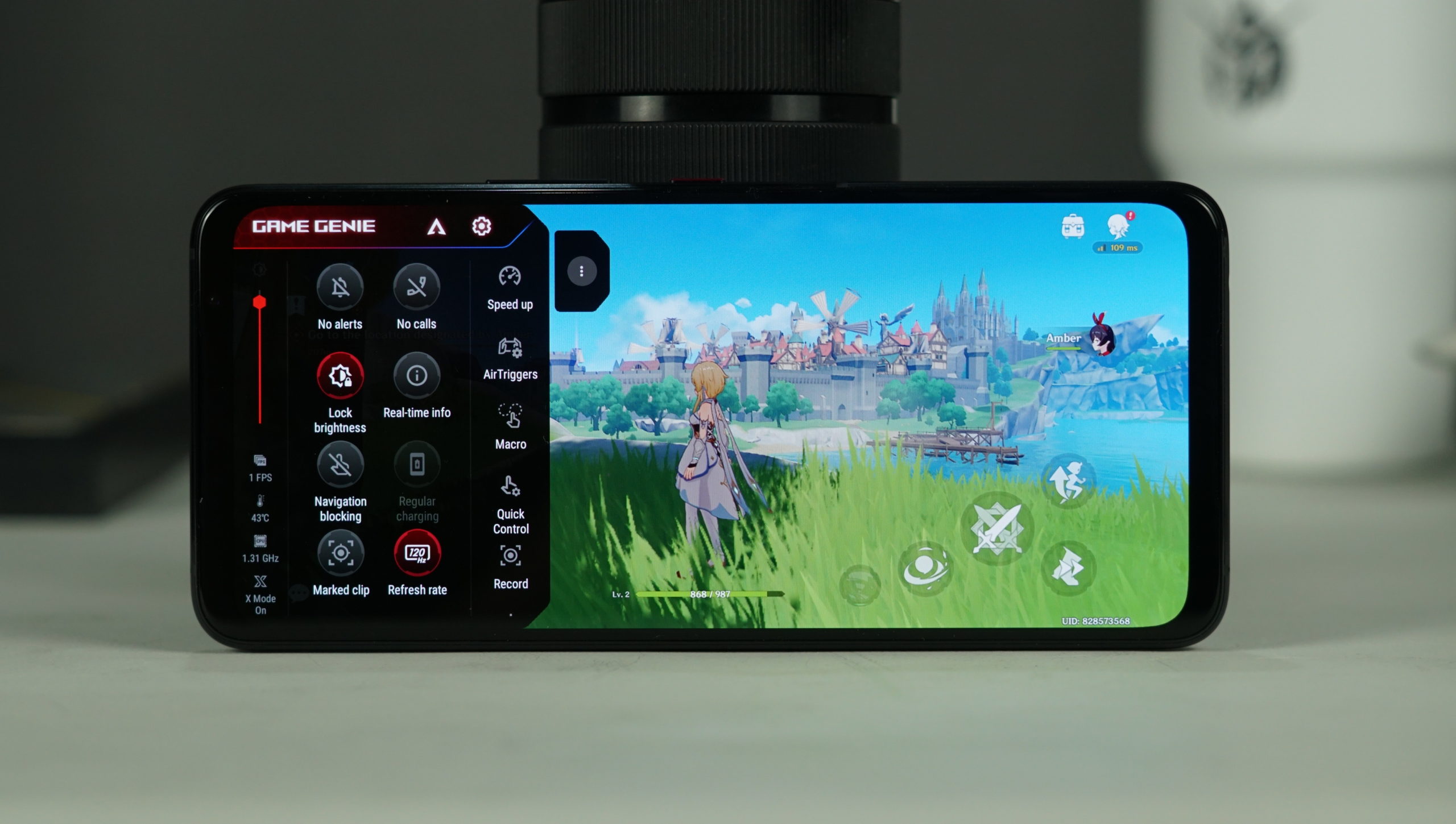 As far as overall OS and UI is concerned, the ROG Phone 5 runs on Android 11 with ROG UI. The UI definitely leans towards the gamer crowd in both its color scheme and presentation, but thankfully you can switch to a cleaner UI if you want to.
The UI offers plenty of features aimed at giving you the best experience when you're playing, thanks to X Mode, which silences notifications and turns off non-essential apps in the background. It's a nice feature that many gamers will definitely enjoy.
The ROG Phone 5 has a 6000mAh battery inside of it, and ASUS has now gone with a different battery design for their new flagship this time around. The phone now uses a split-battery design to distribute heat better around the body, and now has the capability to use 65W fast charging via its HyperCharge adapter.
Running the phone through our battery endurance test in 144Hz resulted in a battery life of around 11 hours and 58 minutes, which is an impressive result considering how much more demanding 144Hz refresh rates are to battery life.
That's more than enough for a whole day's use, and you can probably go for two days in between charges if you keep the refresh rate off of 144Hz, at least during our ROG Phone 5 review here in the Philippines. More gaming time will mean more trips to the charger though, so keep that in mind.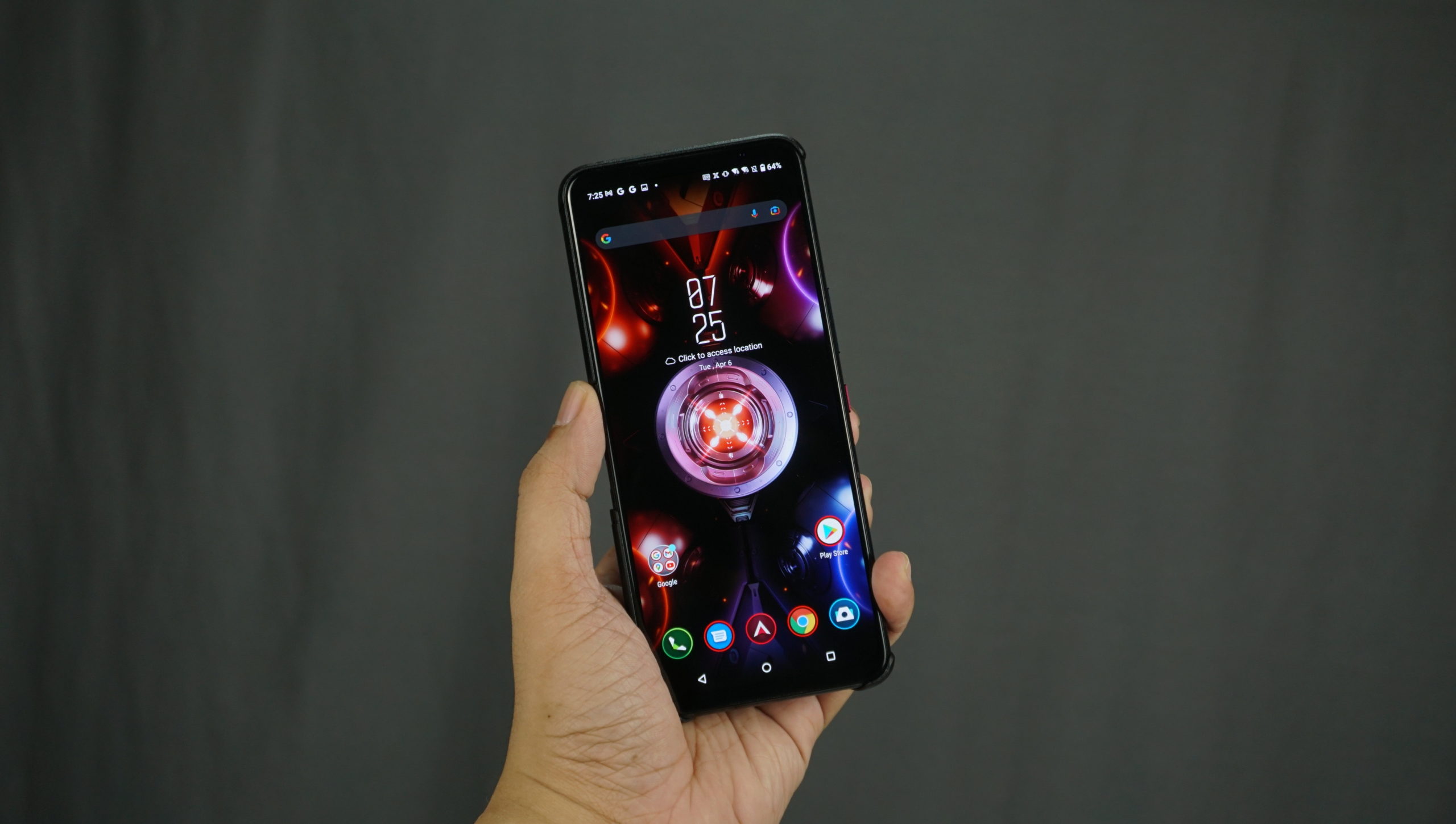 Wrap-up and conclusions
The ROG Phone 5 might not have drastic changes from the previous iteration, but it still manages to take the top spot as far as gaming performance is concerned. If you're looking to get the best phone for mobile gaming and content consumption, then the ROG Phone 5 is the device for you.
ROG Phone 5 Review Price Philippines
Right now we don't have solid pricing for the ROG phone yet, as ASUS hasn't launched the phone as of yet in the Philippines as of press time. European pricing though put the ROG Phone 5 at Euro 799 (Php 46,145) for the lowest 8GB/128GB variant, with the higher tier variant that we reviewed priced at Euro 999 or around Php 57K.
Take note that European pricing is almost always inflated because of higher taxes levied in EU countries, and we're likely to get the phone much cheaper here – at least we hope so.