Review Verdict: The Huawei Band 6 might look like a simple fitness tracker, but in reality, it offers so much more than its competitors in the Philippines. Its large and incredibly bright display makes it stand out from similarly-priced offerings in the country, and its features elevate it above the offerings of competing brands.
Pros
Bright, large display
Incredibly battery life
Robust activity and biometric tracking
Cons
No internal GPS
Proprietary straps
Huawei's blurring the line between fitness trackers and smartwatches with their new Band 6 wearable. The company's next evolution of their fitness tracker offers many of the same features found in their more expensive smartwatches at a fraction of the price.
Design and display
We're used to simple fitness trackers sporting tiny, low-resolution screens, which is why the large AMOLED panel on the Huawei Band 6 is such a treat to see. The 1.47-inch AMOLED touchscreen is one of the biggest we've seen on a fitness tracker and is only a few mm shorter than the one on Huawei's more expensive Watch Fit.
There are a few design compromises here to keep the Band 6 as affordable as possible – Huawei doesn't list glass protection for it, and the case body is made out of plastic to save on cost.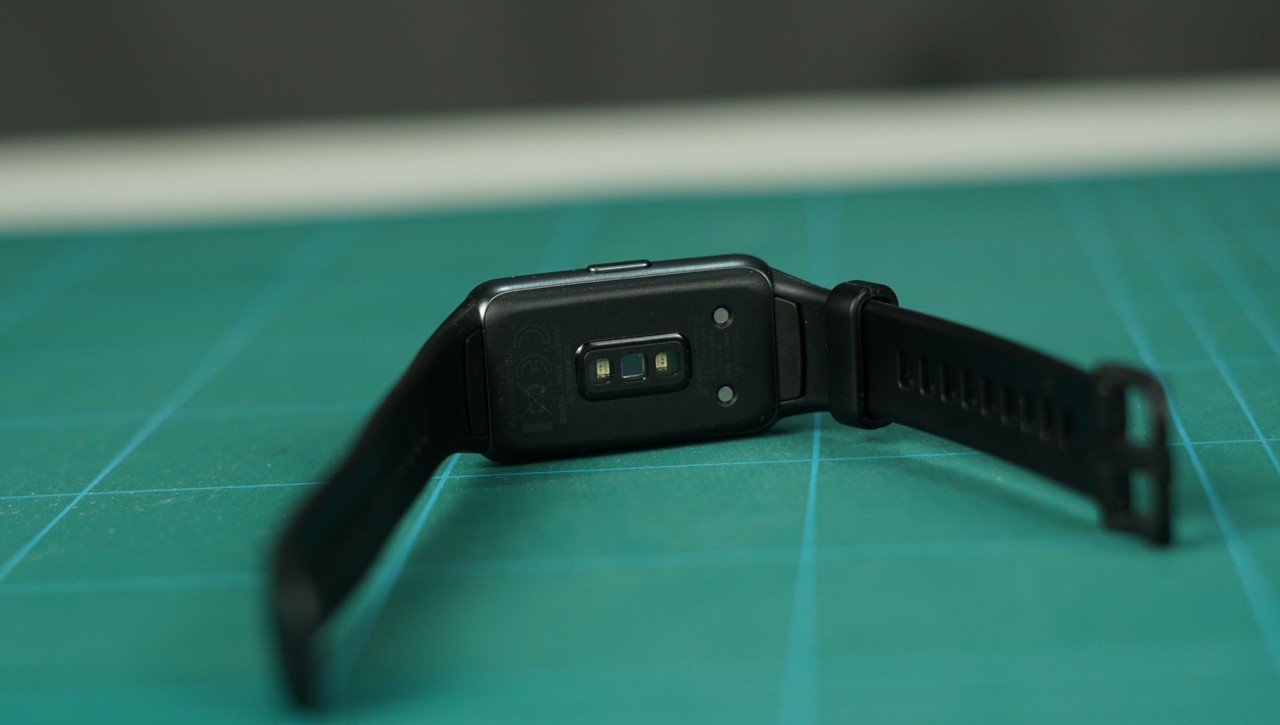 Despite that the Band 6 doesn't feel cheap or entry-level, in fact, it feels as well made as the Watch Fit. The Band 6 uses silicone straps that you can swap out if you need to, though take note the bands are proprietary to Huawei.
There are two charging pins on the bottom to supply the watch with power. A single button resides on the right side of the phone's chassis.
The Band 6 looks a wee bit small on my wrist, but then again I'm a bigger guy – people with smaller wrists who want an unobtrusive tracker will find its size just right.
The Band 6 is 5 ATM water-resistant, which means you can easily take this with you when you swim without worrying if it'll break underwater, which is usually an issue with more affordable fitness trackers.
Software and tracking
The Band 6 uses Huawei's Lite OS, their operating system of choice for almost all of their smartwatches.
It's the inclusion of this robust piece of software along with the larger than average AMOLED screen that really helps the Band 6 blur the line between fitness tracker and smartwatch.
Just like other Lite OS-equipped wearables, the Band 6 has changeable watch faces, as well as robust tracking features including activity tracking, heart rate tracking, SpO2 level tracking, sleep, and stress tracker, etc.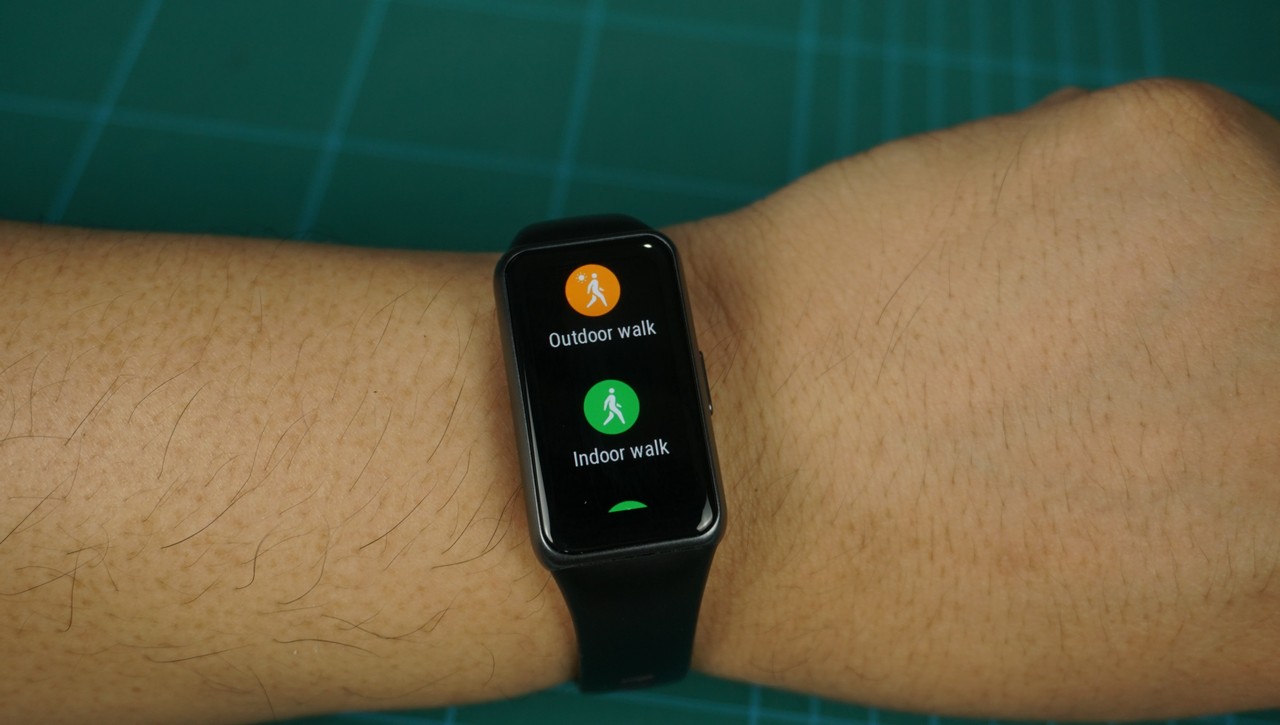 Hardware-wise, the watch has an accelerometer, gyroscope, and an optical heart rate sensor. Noticeably missing is a built-in GPS sensor, which means you'll have to bring your phone along with you during a run, or bike if you want to have location information with your fitness data.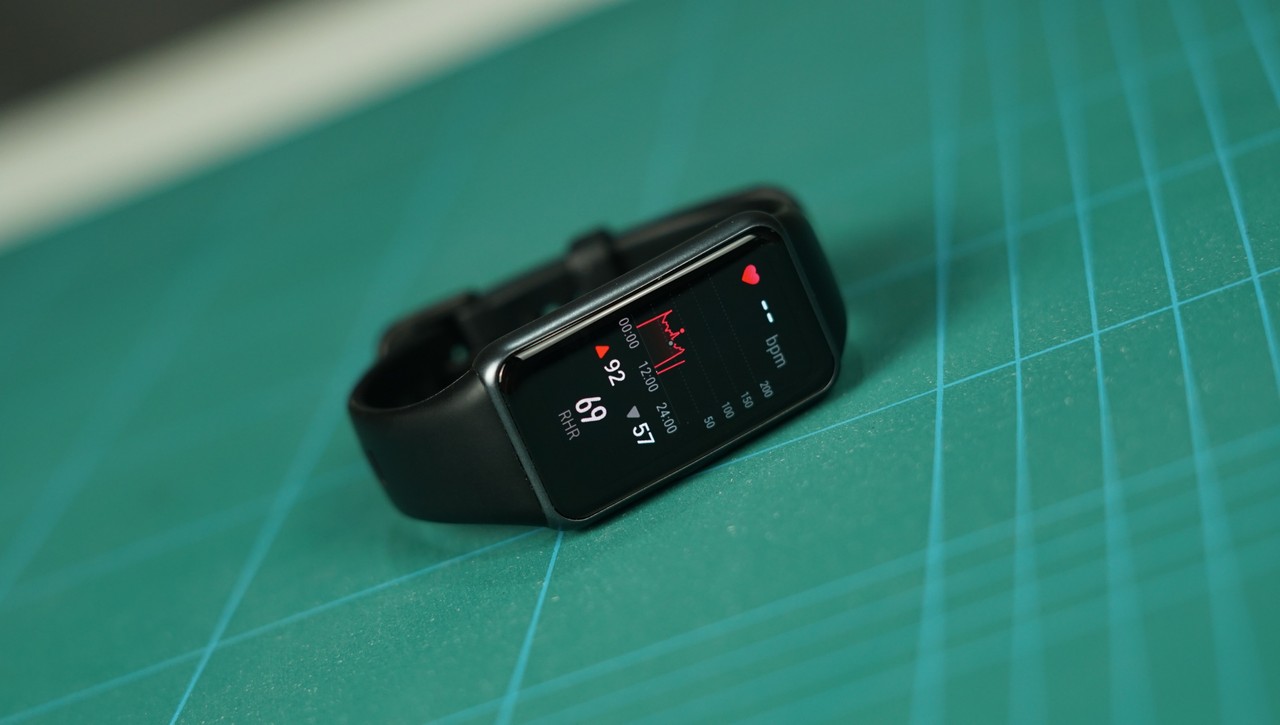 The Band 6 can also receive notifications from your phone, though the alerts are pretty simplified.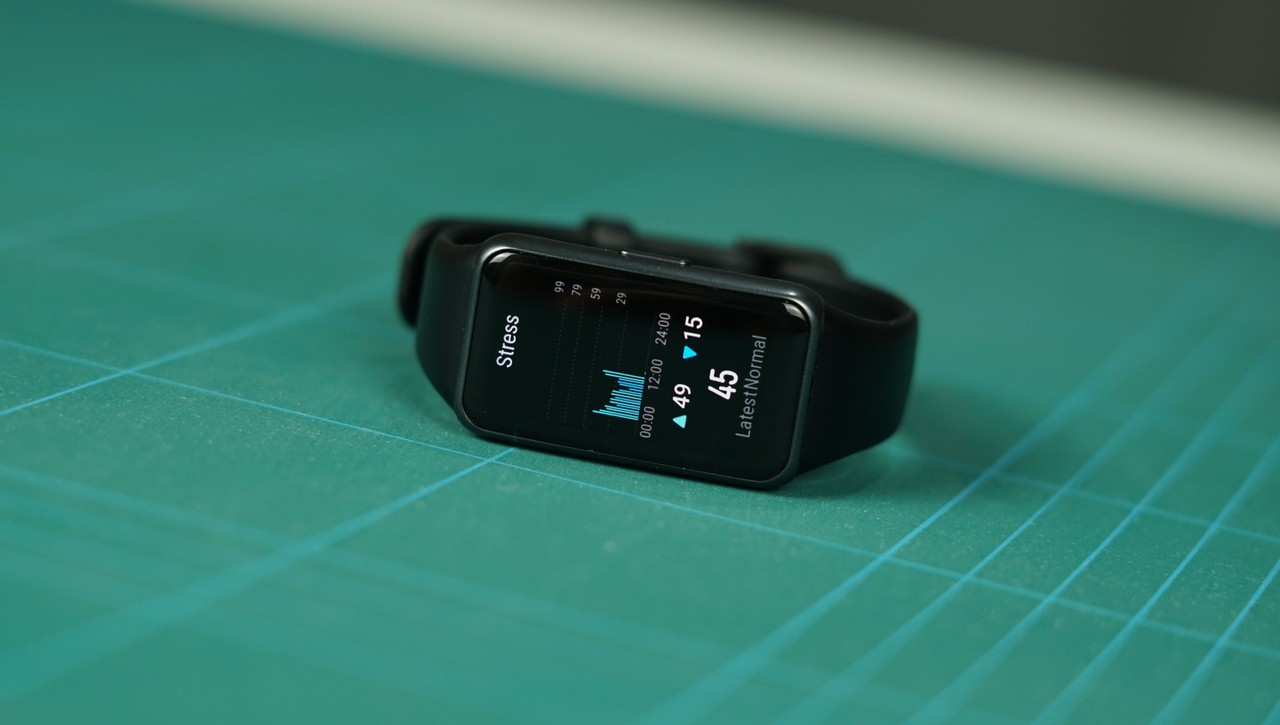 There's also music, message, and call controls as well, and your daily metrics are very easily seen on the watch face. Swiping through the metrics is easy thanks to the size of the display.
Since the Band 6 uses Huawei's Lite OS, all the limitations that the company's higher-end watches also apply to the Band 6 – there's no customization to speak of aside from being able to use a photo as the replacement watch face (as well as the included ones), no adding apps or software from third-party developers, etc. Honestly, those limitations aren't as big of a deal on the Band 6 since it's more of a fitness tracker than an actual smartwatch, though they are still important to remember.
You can use any Android or iOS device with the Band 6, though you'll have to download Huawei Health to be able to pair your phone with it.
Battery life and charging
Huawei's wearables have amazing battery life that is usually measured in weeks and not days, and the Band 6 is no exception.
Huawei quotes the Band 6 as having two-week endurance when fully charged, though in our tests it's closer to around 10 days on a single charge.
That's still incredible battery endurance for a wearable since you won't have to fumble for the charging cradle when you turn in for the night.
Charing the Band 6 is pretty easy, as you simply need to connect the two pogo pins at the bottom to the charger.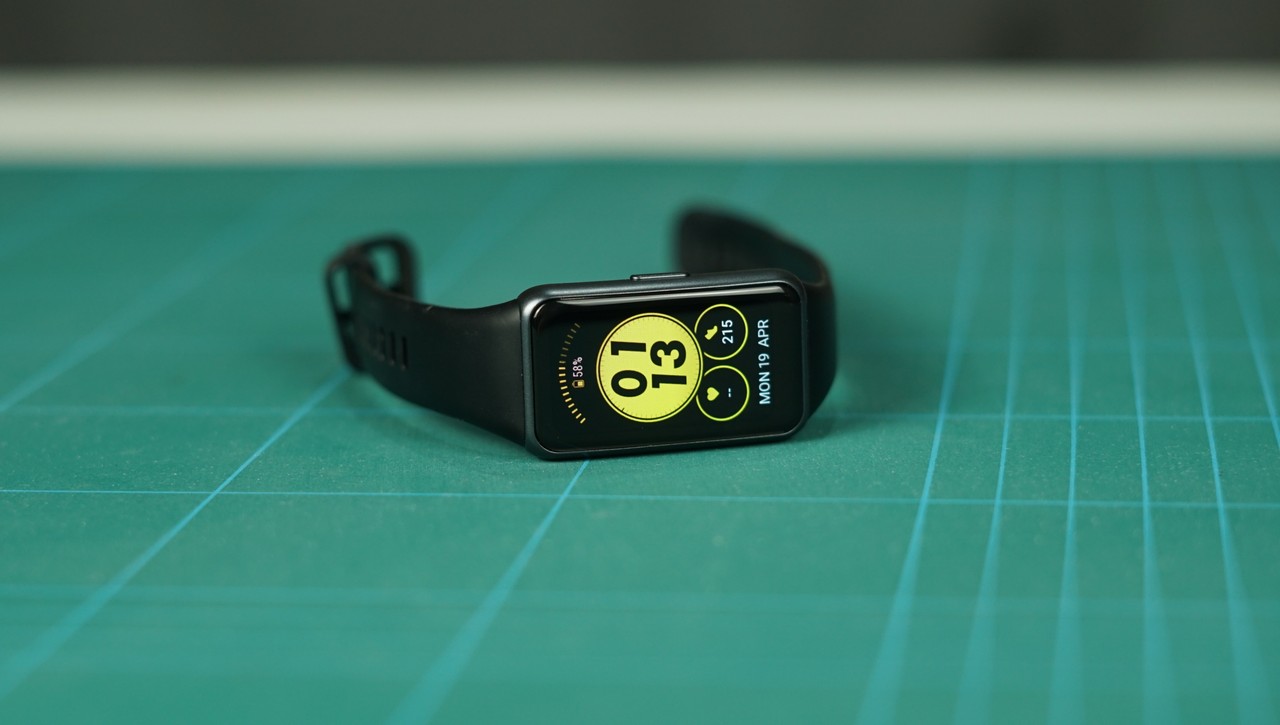 Wrap-up and conclusions:
Our Huawei Band 6 review shows just how much it blurs the line between a smartwatch and a fitness band, thanks to many of the same features it has that's also present in the brand's more expensive smartwatch lineup.
You're getting so much more out of the Band 6 than a regular wearable, thanks to its large display, robust fitness tracking features, and incredible battery life. If you've been looking for a bang-for-the-buck wearable, the Huawei Band 6 is it.
Huawei Band 6 Review Price Philippines:
The Huawei Band 6 is priced at Php 2,599, with pre-orders running from today (April 19) until April 29. Customers who pre-order will get a Huawei Bluetooth speaker valued at Php 1,499 as a freebie. You can buy it at the brand's  Lazada and Shopee storefronts.