Review Verdict: The realme C33 in this review in the Philippines is, at its essence, a barebones smartphone that you can use for the routines of daily life. All its specifications are decent – which perfectly embodies the mantra "Everything you need, nothing you don't." It also helps that it's wrapped in an eyecatching body.
Pros
Interesting design
3.5mm headphone jack
Cons
No fast charging
MicroUSB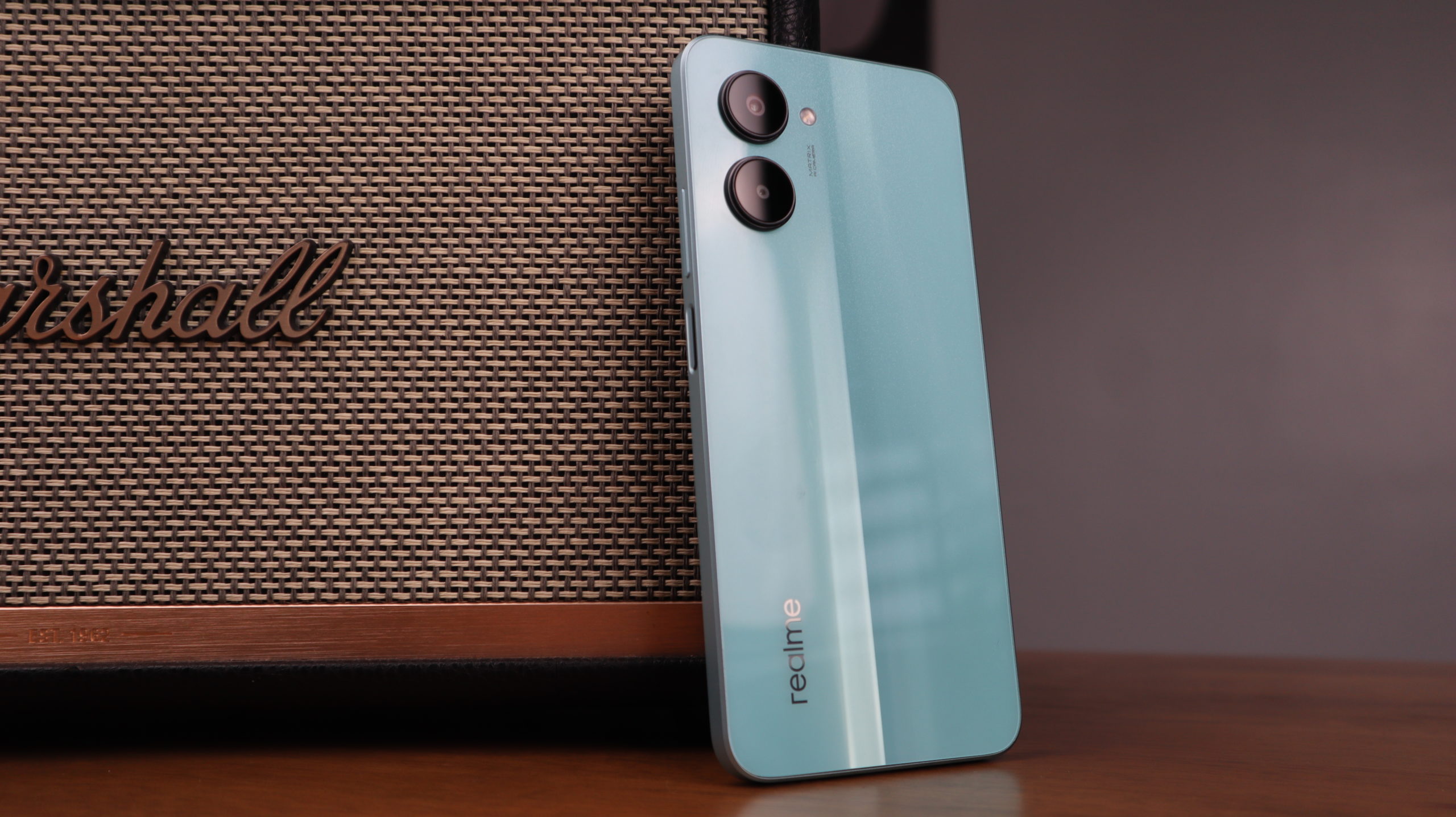 Design
This is undoubtedly one of the smartphone's most distinguishing traits. Our unit was delivered in the Aqua Blue colorway, constructed with a shiny plastic material obviously designed to mimic glass. It gets the job done as the smartphone's oceanic color shines in any lighting condition, with glimmers appearing under certain lighting conditions. Minimalistic realme branding can be found at the signature spot on the bottom left.
The dual-camera array pops out at the top, shoved into two identical circles and a tiny one for the flash. These protrude quite a bit which is especially noticeable on a table but it doesn't wiggle around. It's quite elegant for what it is.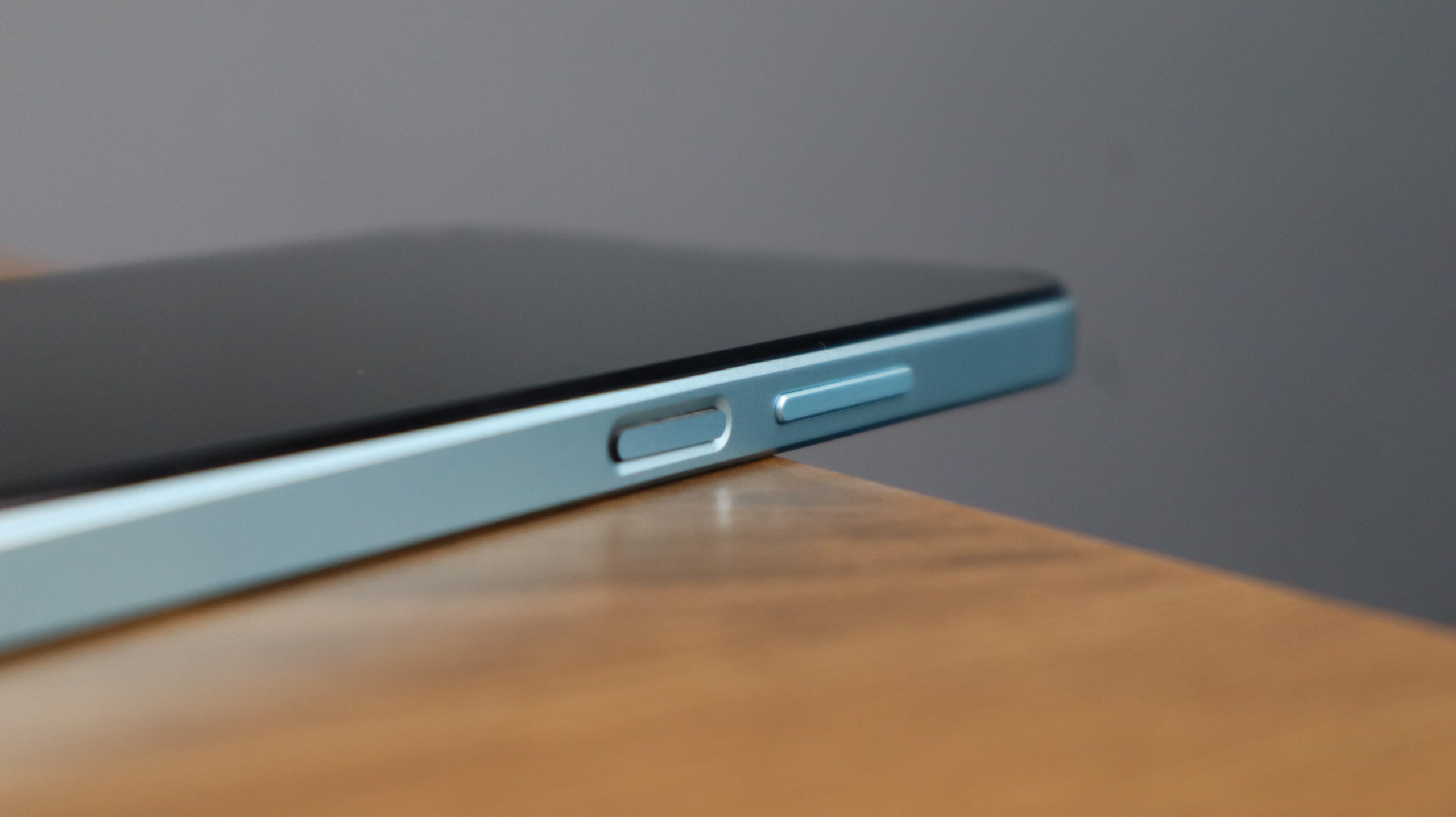 On the side, the smartphone features a matte finish that is slip and fingerprint-resistant. The buttons are smoothly machined into the chassis, with the embedded side-mounted fingerprint scanner almost blending in with the device's body. There is a fair amount of tactility from the volume rocker and power button, making these fairly easy to use.
The realme C33 has a confident heft in the hand that avoids any feeling of cheap quality. It feels nowhere near a toy, and the fingerprint scanner is speedy and accurate as well.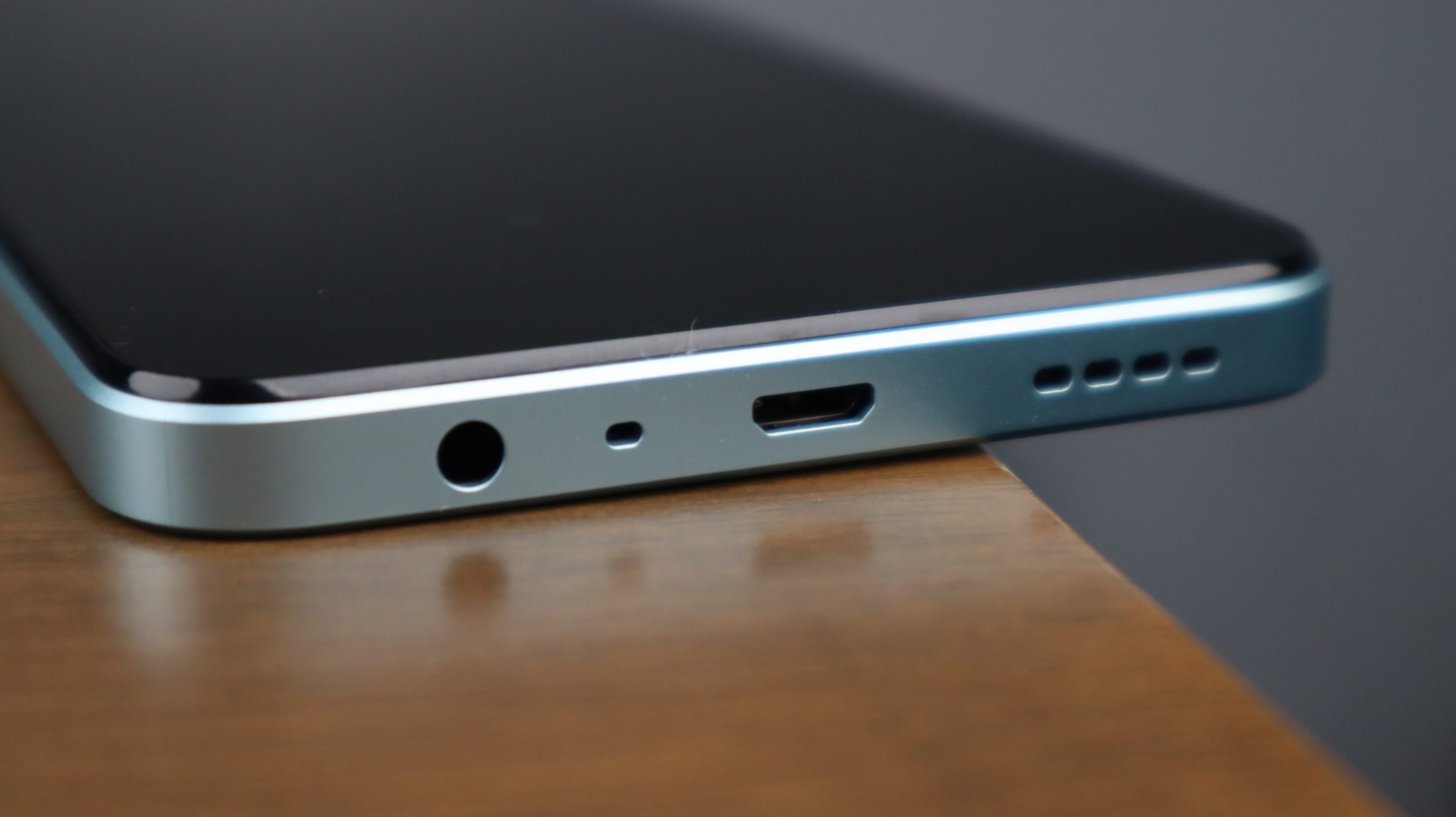 At the bottom, users will find the return of the heralded 3.5mm jack for those who don't like wireless solutions it comes to audio. We doubt these were done for the sake of sonic quality but more for the practicality of having a wired setup. Unfortunately, alongside the mono bottom-firing speaker is the USB port which is of the outdated micro USB variety. This hasn't been seen on a device we've reviewed, regardless of price bracket, within the past year or so. It's a stark reminder of how fast technology has progressed yet has become nearly unacceptable in this day and age.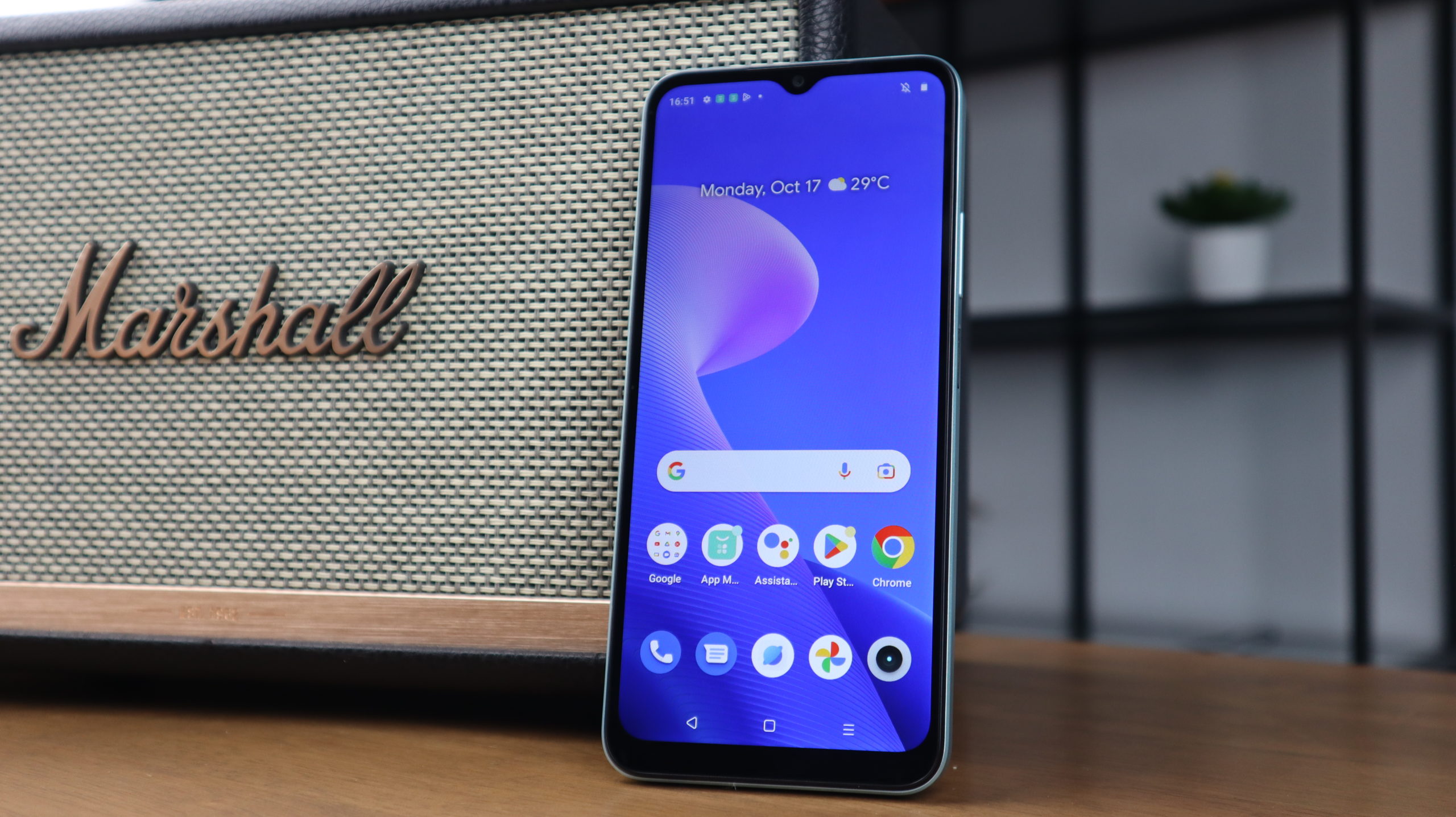 Display
Unsurprisingly, we get a waterdrop notch here like any other budget device out there. It's definitely better than sizeable bezels but still falls short of the hole punch we've grown to love over time. It borders nicely on the 6.55-inch HD+ LCD display.
Colors on the screen are what we've come to expect out of an LCD panel within this segment. It's reasonably vibrant and accurate but doesn't hold a candle to AMOLED displays. Despite this, users would be perfectly okay with this device as long as there is no side-by-side comparison involved. On its own, the display doesn't present washed-out colors at all and actually reaches decent brightness levels of around 400 nits, adding to its value.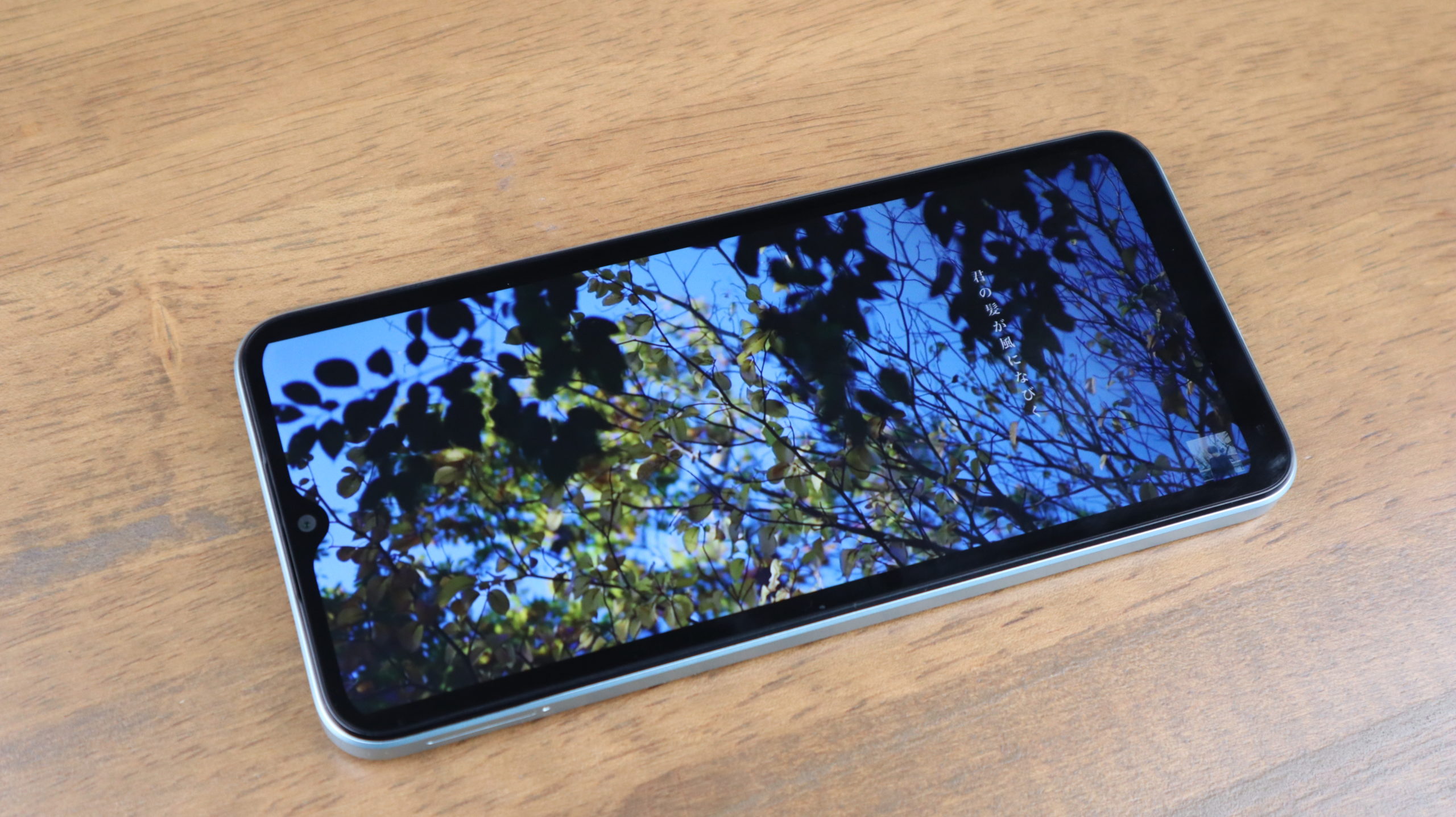 Two things to note: the display is rated at only 60Hz which may be a shocking change for those coming from high refresh rate displays. As people who use flagship 120Hz panels on the daily, it was only jarring at first but our eyes adjusted after a bit. Another item of concern is the cap for YouTube: video playback often tops out at 720p for most videos with some 1080p options here and there. We're not sure what the metric is for the cut-off but if 720p is a no-go for you in 2022, then this probably isn't the device for you.
Sound only comes out of a single mono speaker. It achieves reasonably loud sound levels but quality is not something you can expect here. It's definitely not tinny, but a bit shallow at the louder end of the spectrum. Cover up this bottom-firing port and you won't have any sound left to hear.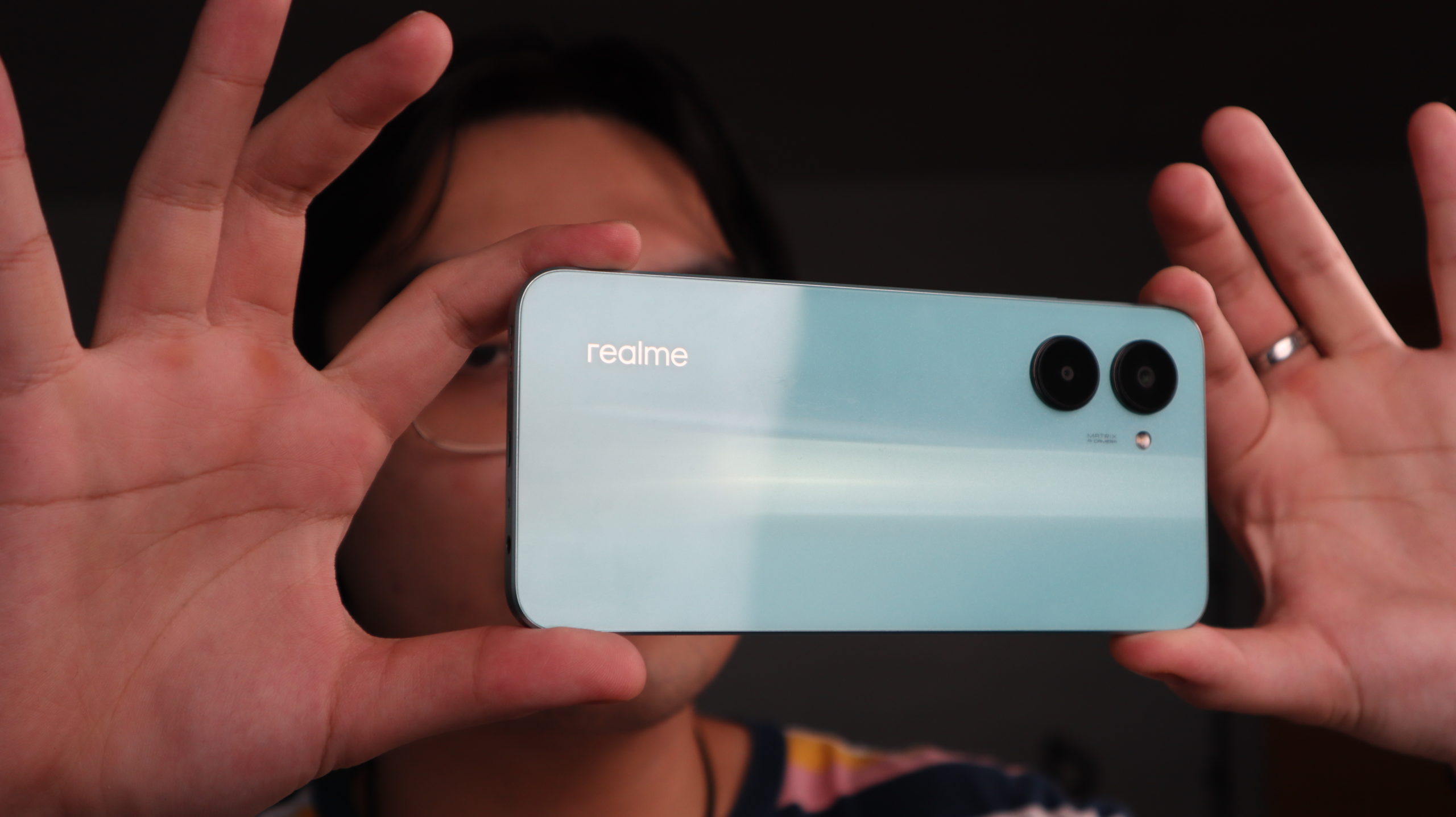 Cameras
Mounted on the rear of the realme C33 is a dual-camera setup. The main sensor here is a 50-megapixel shooter supported by a 0.3-megapixel depth sensor. An LED flash is present to illuminate the darkness and video recording is capped at Full HD, 30 FPS.
Photos taken by the smartphone in stellar lighting conditions are definitely passable. Colors come out rather well and the detail is maintained to an acceptable degree. These are definitely photos you could mistake to be coming from midrange devices or possibly even older flagships. If the use case is just for social media, then this is perfect.
A special 50-megapixel mode is also available for capturing as much detail as possible within a single image. Do remember though that not all megapixels are the same, so manage your expectations when comparing this to other 50-megapixel sensors.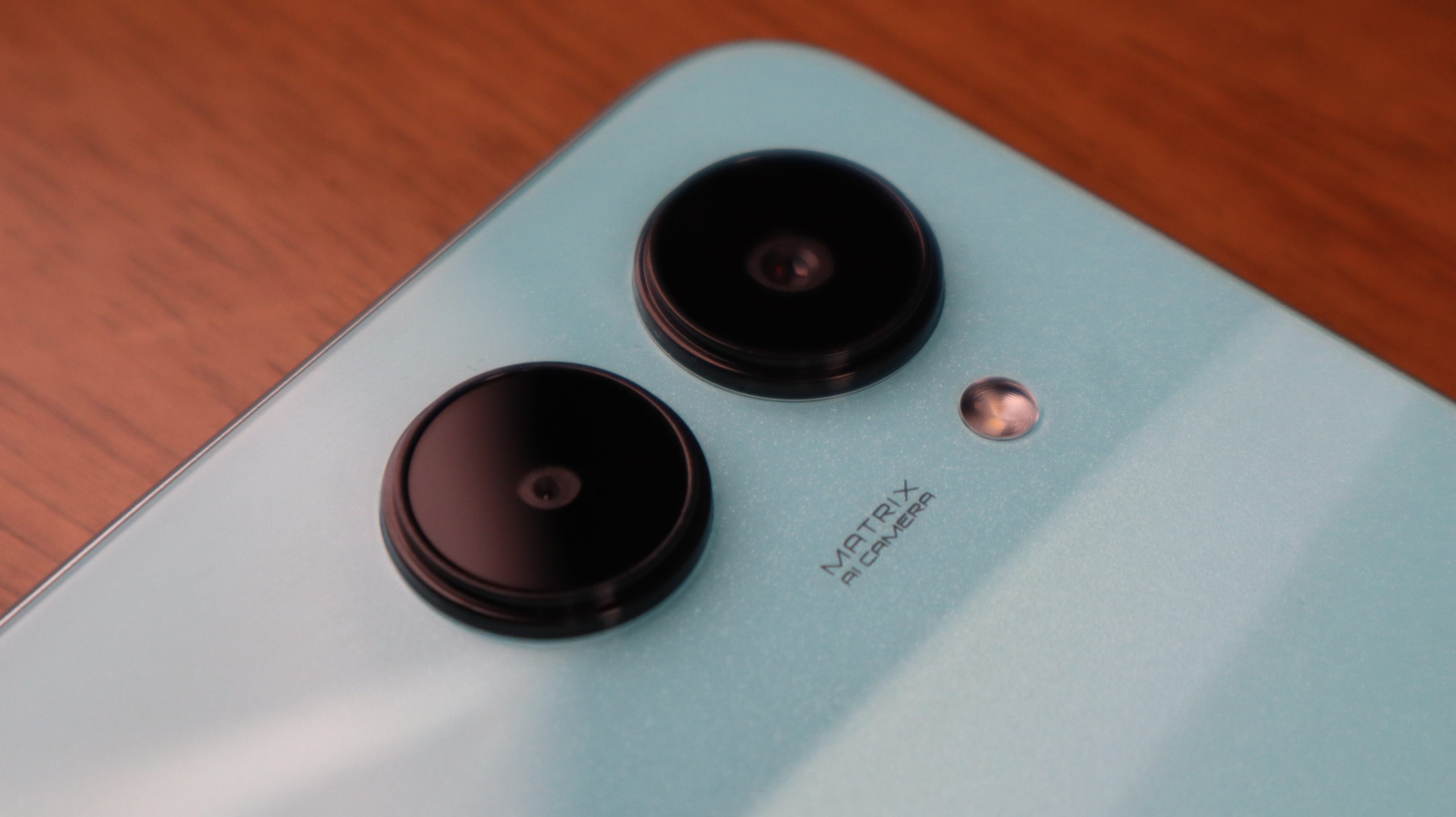 The focus also has no problems prioritizing the right subjects in the image or including everything if need be. For quick snapshots in these conditions, we have no qualms.
Things get a little bit sketchy as the light source fades. This is a common truth for all cameras regardless of price point. However, the realme C33 experiences this a bit more drastically as the noise kicks in. For its segment though, we'd say it's perfectly acceptable.
Taking videos is more or less the same story.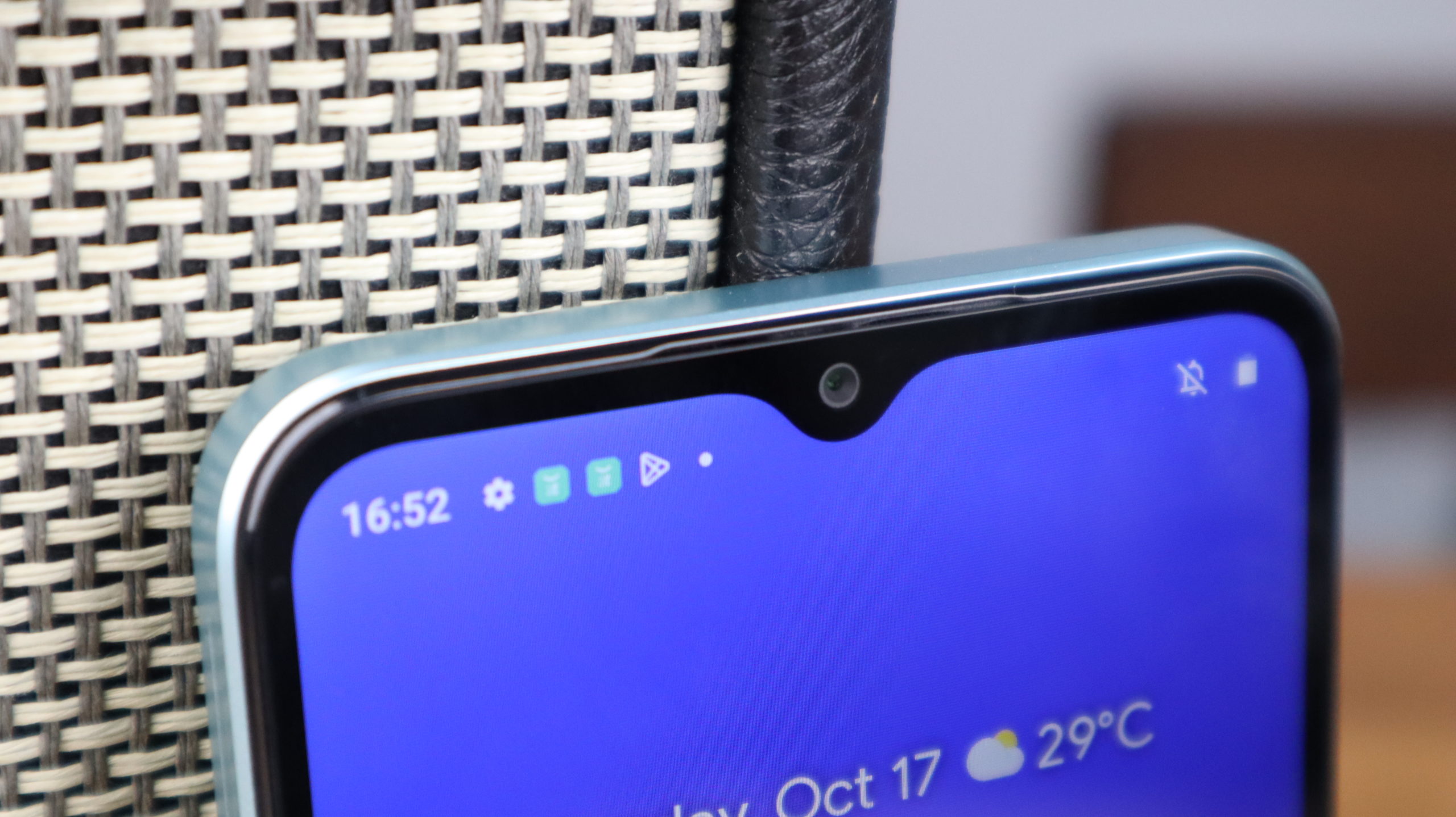 The 5-megapixel selfie camera is fine, but nothing noteworthy.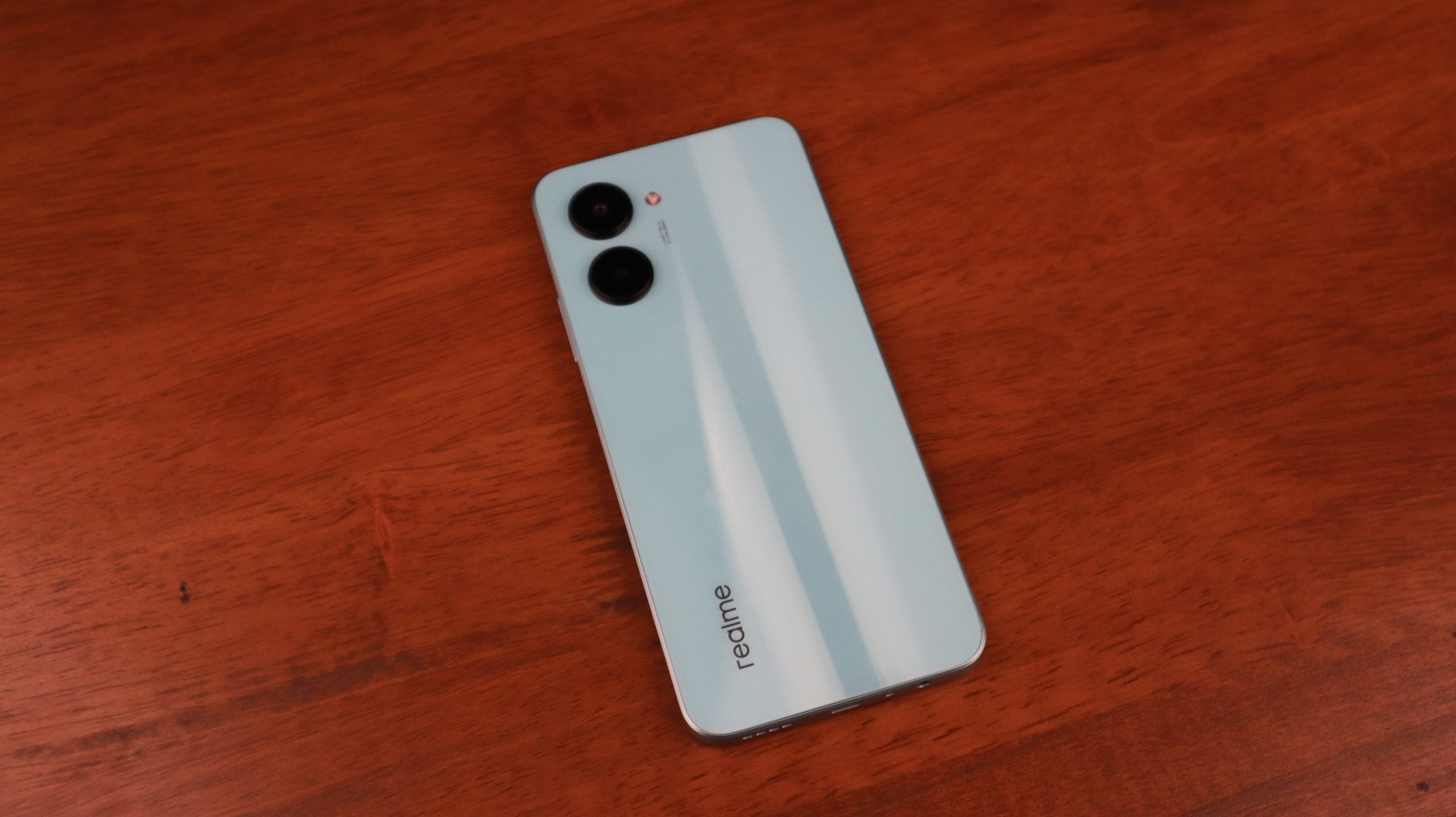 Internals and Battery Life
Embedded in this realme C33 in this review in the Philippines is the Unisoc Tiger T612 processor. It's an entry-level chipset also found on other devices within the segment. It's an octa-core processor with two ARM Cortex A75 cores and six power-efficient ARM Cortex A55 cores, all up to 1.8 GHz.
Due to the relatively low-demand display and UI, the Tiger doesn't struggle to accomplish its duties. Things obviously don't open in a snap like you'd expect on a midrange or a flagship, but they're not too noticeable here and there. It would only be a concern if you're a heavy phone user who frequently opens and closes apps as every second could add up.
Checking out the benchmarks here, the device fares quite well against its rivals. Keep in mind that we had to use a slightly more expensive competitor for the 3DMark comparison as the others failed to even complete the rigid test.
Some people also seem to be under the misconception that entry-level phones still lag when watching high-res YouTube videos. We can assure you that even with 1080p playback, we didn't experience any stutters with the realme C33. It's only when things get a bit busy that things start to slow down a bit. Some may consider the 4GB of RAM inadequate for 2022, but we'd like to remind people that not everyone opens a million applications on their smartphone.
When it comes to battery life, the realme C33 performed decently in our standard PCMark testing. It achieved a score of 12 hours and 40 minutes, placing it squarely in the middle. The main issue here is the lack of quick charging capabilities – which means charging feels like a drop in the bucket to its 5000 mAh capacity.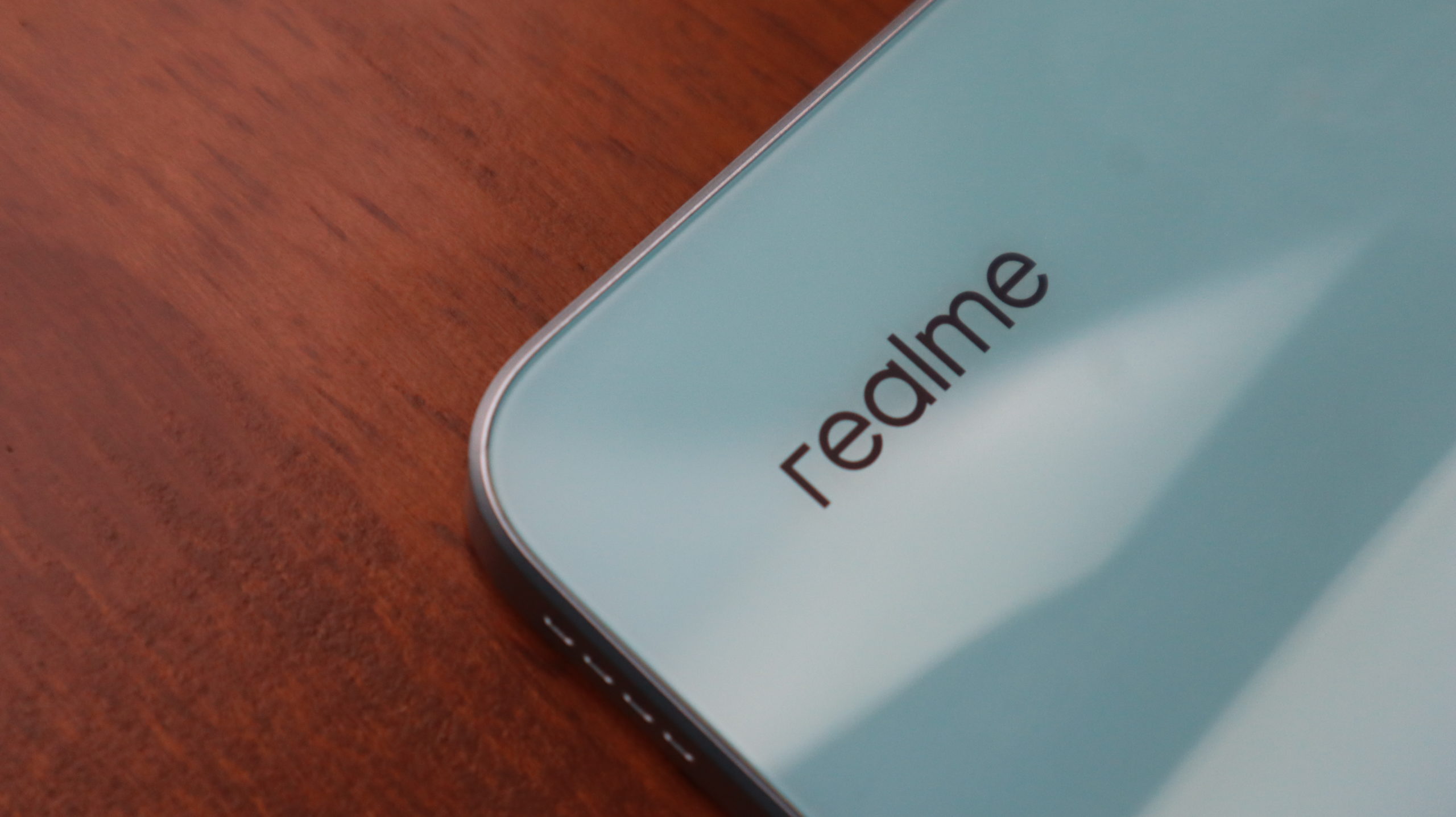 Wrap Up and Conclusions
The realme C33 in this review is an okay entry point for the smartphone market in the Philippines. It manages to tick all the boxes for its price. You could say that it doesn't do anything particularly well, but flip the coin over and you'll realize that it doesn't have any major deal-breaking flaws for the price either – unless you count the use of micro USB.
It's an average phone, but sometimes that's all you really need.
realme C33 Review Philippines Price
The realme C33 in this review in the Philippines will retail for a price of PHP 7,499 and is sold in two colors: Night Sea and Aqua Blue. This price applies to the configuration with 4GB of RAM and 64GB of onboard storage. Check it out now on Shopee.