Review Verdict: The vivo V25e we review in the Philippiines is an all-around smartphone that's perfect for content creators. It has decent internals, a superb display, and a camera system that works well in most conditions, but some cost-cutting measures kill its stride.
Pros
Bright and vivid AMOLED display
Camera is brilliant, especially within its segment
Color-changing back panel is stunning
Cons
Notch is outdated
Mono speaker is lacking
No ultrawide camera and 5G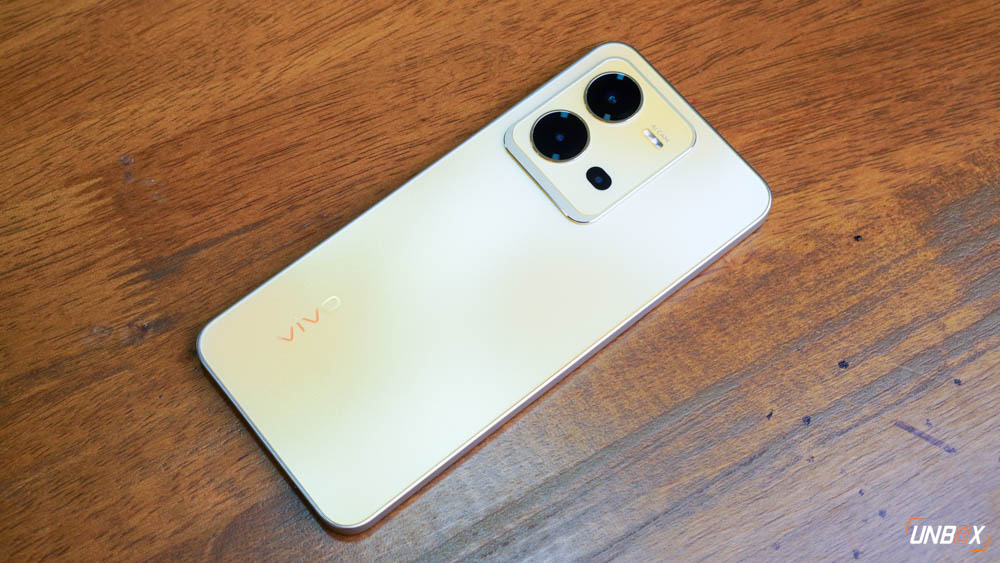 Design
We'll start this by saying that we actually really like the brand's design philosophy with its smartphones. The vivo V25e is no different.
Grasping your attention almost right away is the classy rear panel, its Sunrise Gold color giving off an elegant glow. Muted vivo branding in silver can be spotted at the bottom. At the upper left of the back is a chunky camera module surrounded in by a metallic border finished in shiny materials, with concentric circles and the flash sheltered within. At this point this is already a signature design by vivo, but as the saying goes: "if it ain't broke, don't fix it."
Unique to this model and probably the first ever in a smartphone is vivo's Photochromic 2.0 technology. Exposing this Fluorite AG Matte rear panel to UV rays such as sunlight gradually shifts its color to tinges of blue and orange, which is a neat party trick when viewed through timelapse. Removal from the aforementioned external light source returns its color back, an interesting effect that can be viewed here.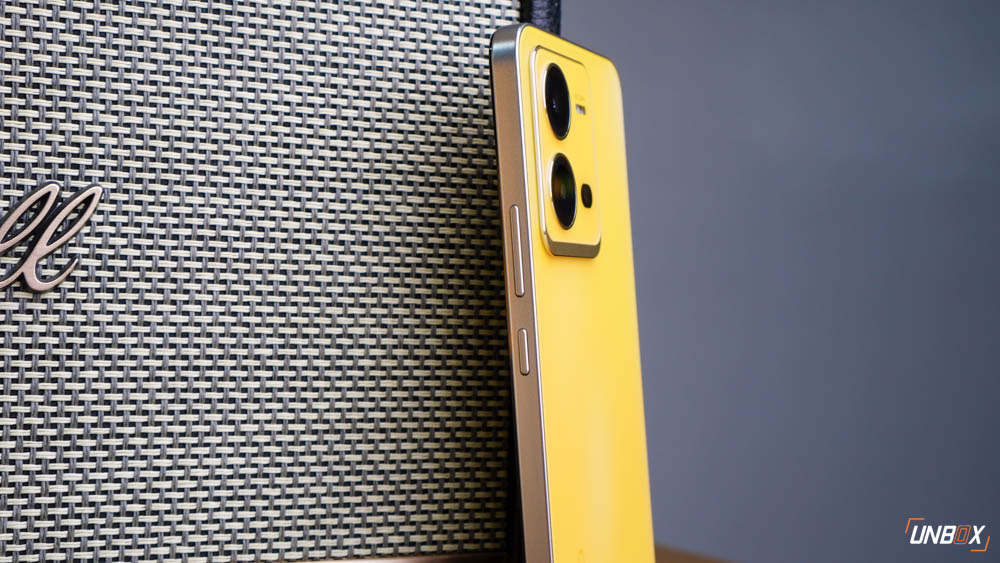 Before we flip the phone over, let's go through how it feels in the hand first. The device has a very robust presence and definitely has some heft to it. It's not enough to strain the hand though, so ergonomics still get a pass from us. All the buttons, which are only a volume rocker and power switch, are on the right side. They're tactile and very satisfying to press unlike other buttons that don't give that satisfying actuation click.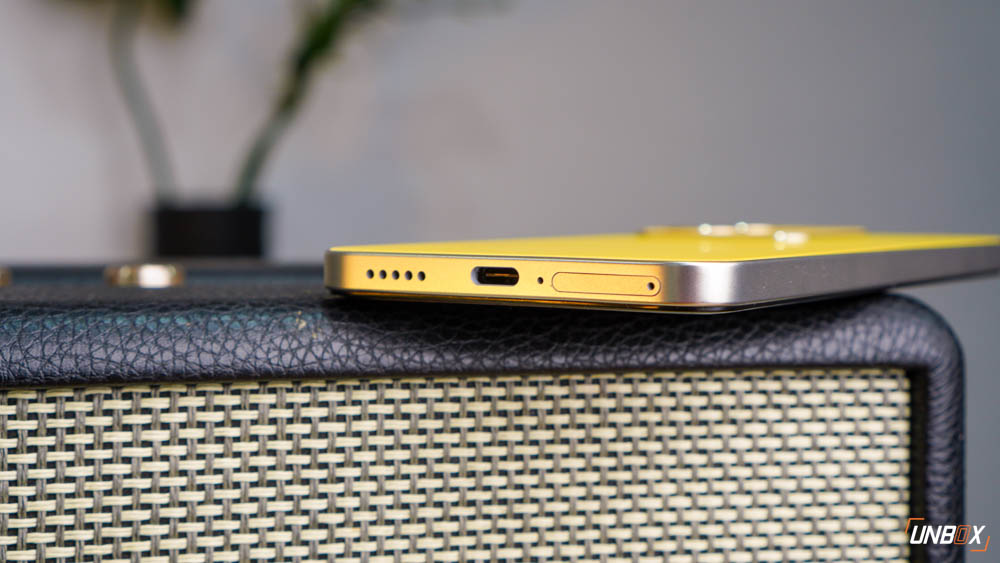 At the bottom is the single speaker, USB Type C port, and SIM tray.
Viewing the device from the front, the 6.44-inch display that we'll get into later is bordered by a teardrop notch at the top. It's a smartphone design cue that became popular some time ago but has overstayed its welcome on anything but budget devices. The world has moved on to hole-punches, motorized cameras, and other options; we believe that a notch no longer has any place on an Android phone in the midrange and up. However, the execution isn't offensive and is fine for everyday use.
Another evident feature is the 2.5D panel that isn't necessarily curved but slants at the edges. It's the perfect middle ground between flat and curved displays.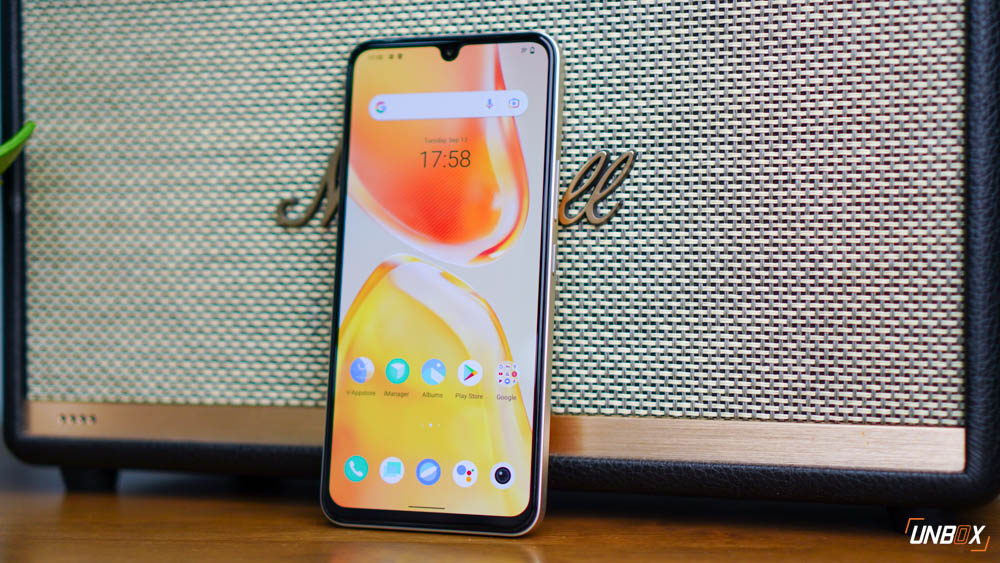 Display and Sound
The 6.44-inch Full HD+ AMOLED display is easily one of this phone's showstopping features. It has both a 90Hz refresh rate and 180Hz touch sampling rate which both contribute massively to fluid scrolling through windows and applications. The colors come to life and pop out, bringing a new level of immersion to any experience. It tops out at Full HD+ but never did we feel like we were missing out on extra resolution, which is usually the case for this screen size.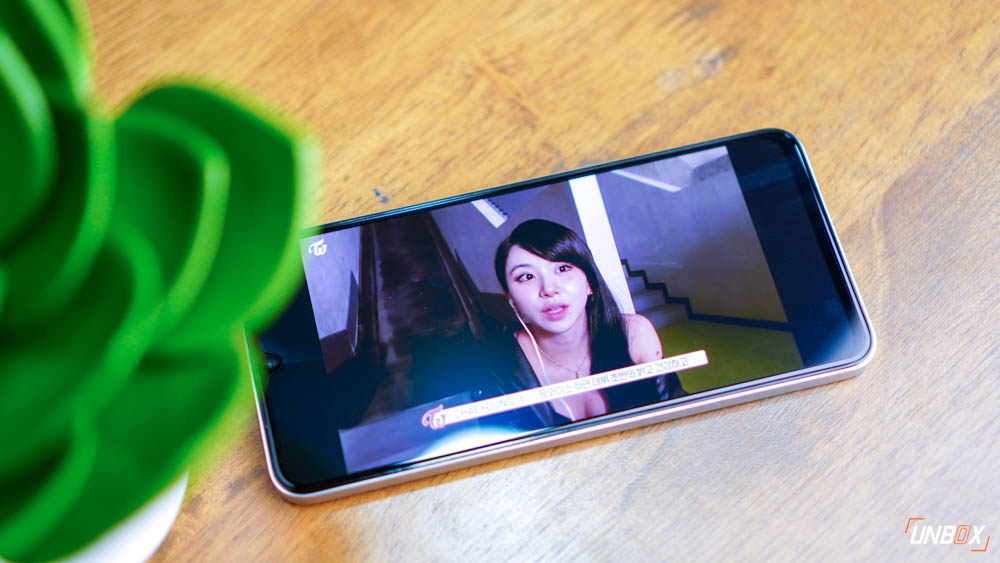 In addition, the vivo V25e in this review for the Philippines supports Widevine L1. As such, it can play Netflix content in HD resolution in comparison to other devices that cap out at SD. For those who just want to catch up on a quick episode in bed after a long day, this smartphone is a portable cinematic experience you can take with you under the sheets.
Our main and probably only complaint is the notch, which is both dated in terms of design and utility. It breaks the shape of the display a little bit, which can be intrusive when watching videos.
A side note though: it would be best to connect a pair of buds or headphones, whether wired or wireless when consuming media. The onboard mono speaker is subpar, outputting shallow sound that isn't good for medium to high volume listening. You can use it for tasks like calls and social media browsing just fine, but don't expect anything more than decent in this department.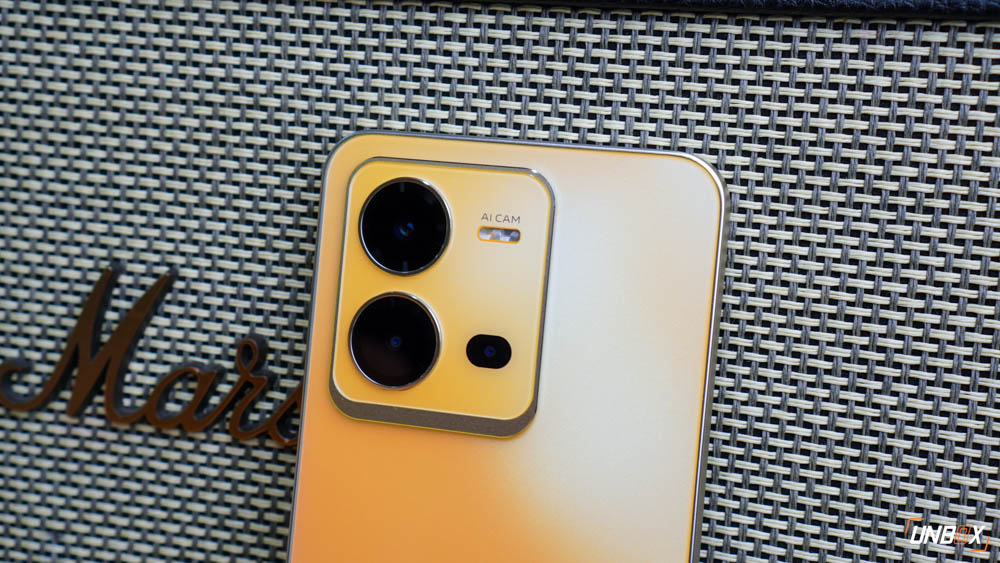 Cameras
The camera system is another reason why we'd recommend the vivo V25e in this review for our subscribers in the Philippines. Life can be pretty eventful, especially in the urban jungle. You have a diversity of environments: from a well-lit office space to the dark streets leading home, and the vibrant nightlife that follows. We'll say it now: This is a camera system that can keep up with you regardless of your lifestyle. If you need a quick snapshot to immortalize a milestone moment, then this device is ready and willing to take that responsibility.
It's a beautiful mesh of software optimization and decent hardware. The spec sheet shows a 64-megapixel main shooter on the rear with OIS, supported by two-megapixel macro and depth sensors. Up front in the notch is a 32-megapixel lens. We've seen other phones carry these same specifications but fail to perform at this level. Here are some samples to prove our point.
Looking closely at the photos, the detail is maintained to a certain standard that passes ours as well. Colors are portrayed as they should be in real life, regardless of the presence or absence of strong light sources. vivo built this phone around its camera with the tagline "Night Portrait Master." Thankfully, the company doesn't fumble its ace in the hole.
There are some downsides to this setup though. The first is that the phone can only record up to 1080p video in 60FPS, but this is enough for most people who aren't content creators anyways. The second, and far more relevant, is the lack of an ultrawide lens. Many have set the inclusion of this as a non-negotiable when it comes to modern smartphone camera systems. This may be a make-or-break omission on vivo's part. Hopefully, the stellar performance of the other cameras makes up for this deficit.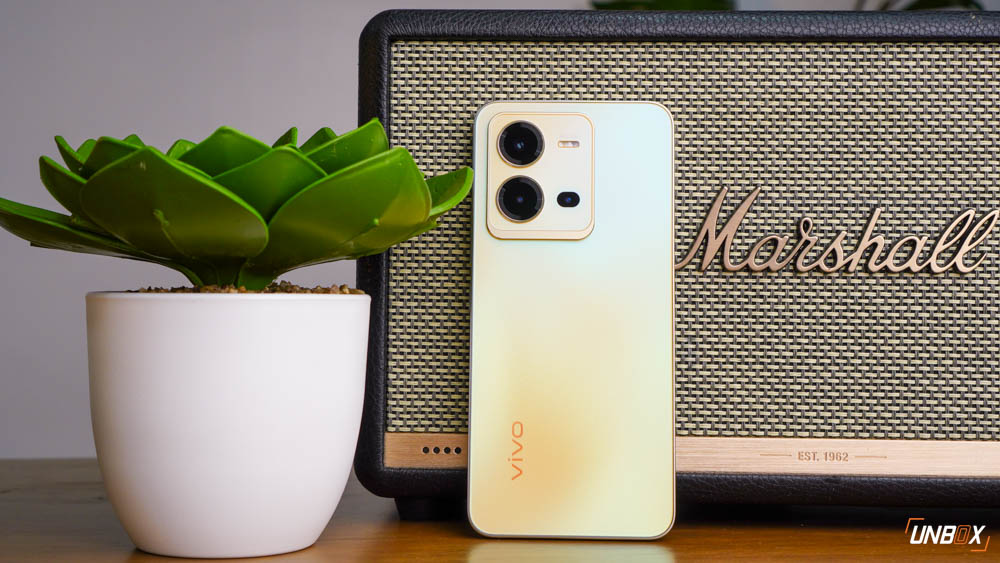 Internals and Battery Life
Underneath the hood is a MediaTek Helio G99 processor, which can also be found in the Xiaomi Redmi 11 Prime 4G and POCO M5. It has enough punch for most everyday tasks including social media browsing, gaming, multitasking, and a variety of other tasks. We never experienced any stutters or lags, which can also be attributed to the smoothness of FunTouchOS12.
Tests were conducted and comparisons were made to rival devices within the same price segment: namely the Samsung Galaxy A33 and the realme 9 Pro. The devices traded blows in the benchmarks, but are all passable in average scenarios.
With enough power to boot, the only real reason you wouldn't get this is the lack of 5G. However, 4G LTE seems to be good enough for most people so this will be up to the preferences of the users in question as well as their network.
We put the vivo V25e through its paces in the Work 3.0 Battery Life test. It managed to score a time of 12 hours and 5 minutes, which is admittedly average for a device of this caliber.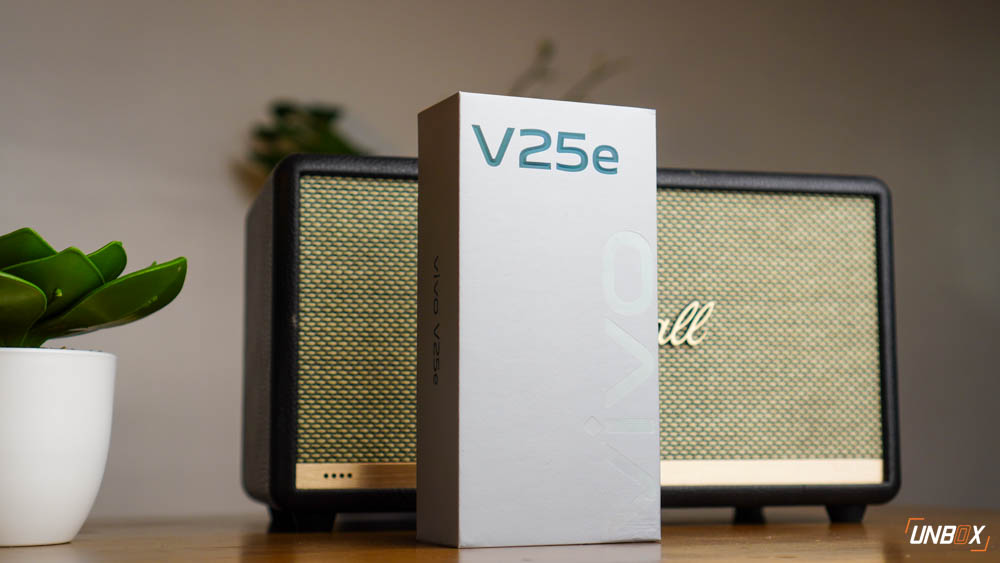 Wrap Up and Conclusions
The vivo V25e in this review is an outstanding competitor in the Philippines due to its camera capabilities and unique design. There are definitely some places where it gets outshined by its competitors, but what it does well, we'd say it does the best at its price point. Besides, there are other vivo devices within this price range if your preferences lean towards gaming or other forms of use.
vivo V25e Review Price Philippines
The vivo V25e is set to retail in the Philippines for a price of PHP 17,999. vivo sweetens the deal by offering free SIM cards and TWS buds to the first buyers of this smartphone.
You can get it on the vivo official online store or the top e-commerce sites like Shopee.