realme 11 Pro+ 5G Review verdict: realme's new premium mid-range phone is a photography beast, and is a solid choice for anyone who wants a good-looking phone that takes great photos and has a massive amount of storage.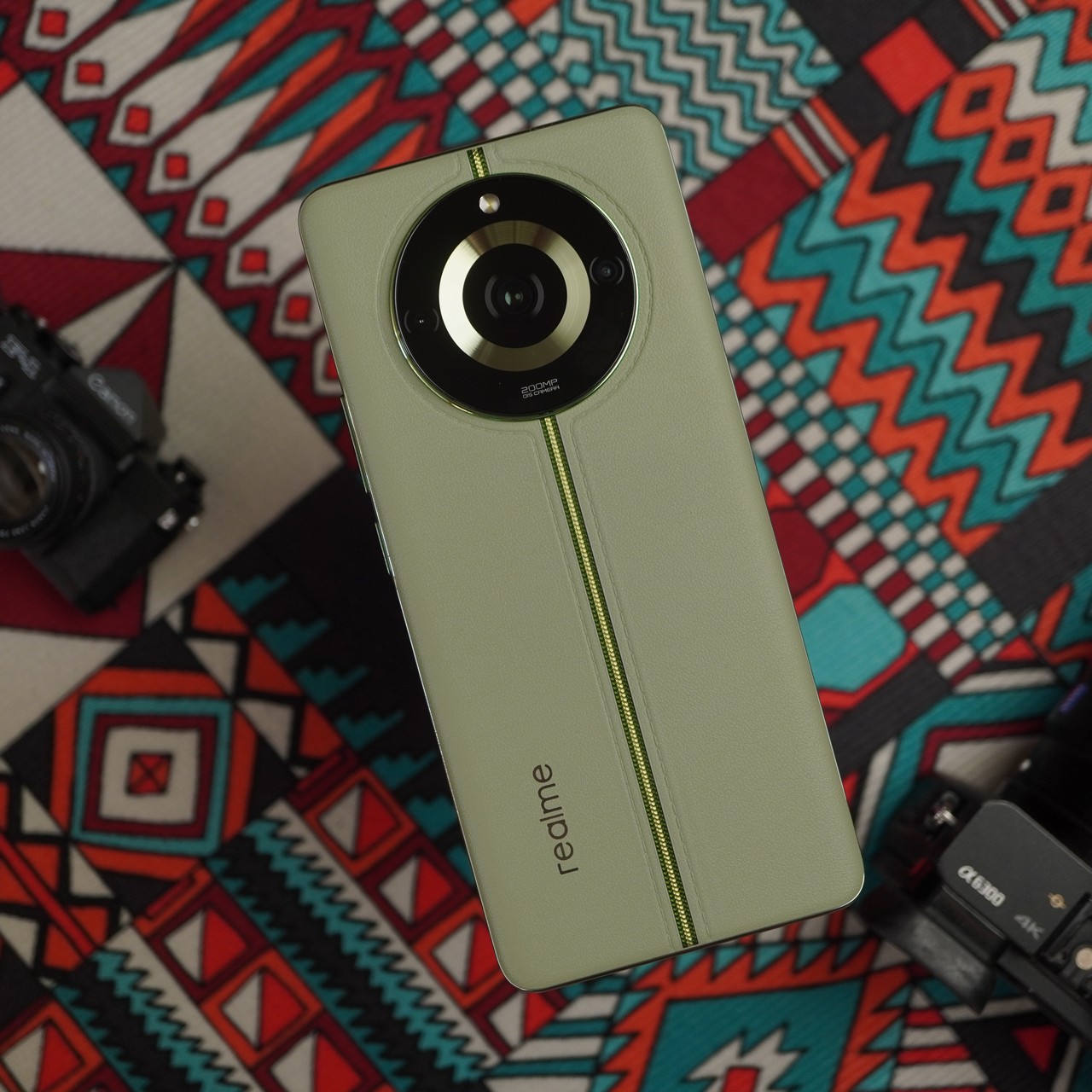 Pros
Stylish design
200-megapixel shooter
Large 512GB capacity
Nice-looking screen
100W fast charging
Cons
Could have had a better processor
No IP certification
It's been a particularly busy August for the mobile market in the Philippines, with a bunch of brands launching premium mid-range phones for the market. realme is adding to the pile with two new phones, but today's review will be centered on just the most premium of the bunch – the realme 11 Pro+ 5G. The arrival of the realme 11 Pro+ 5G is quite interesting because it directly competes against another premium mid-range phone that has a 200-megapixel snapper, which is the HONOR 90 5G.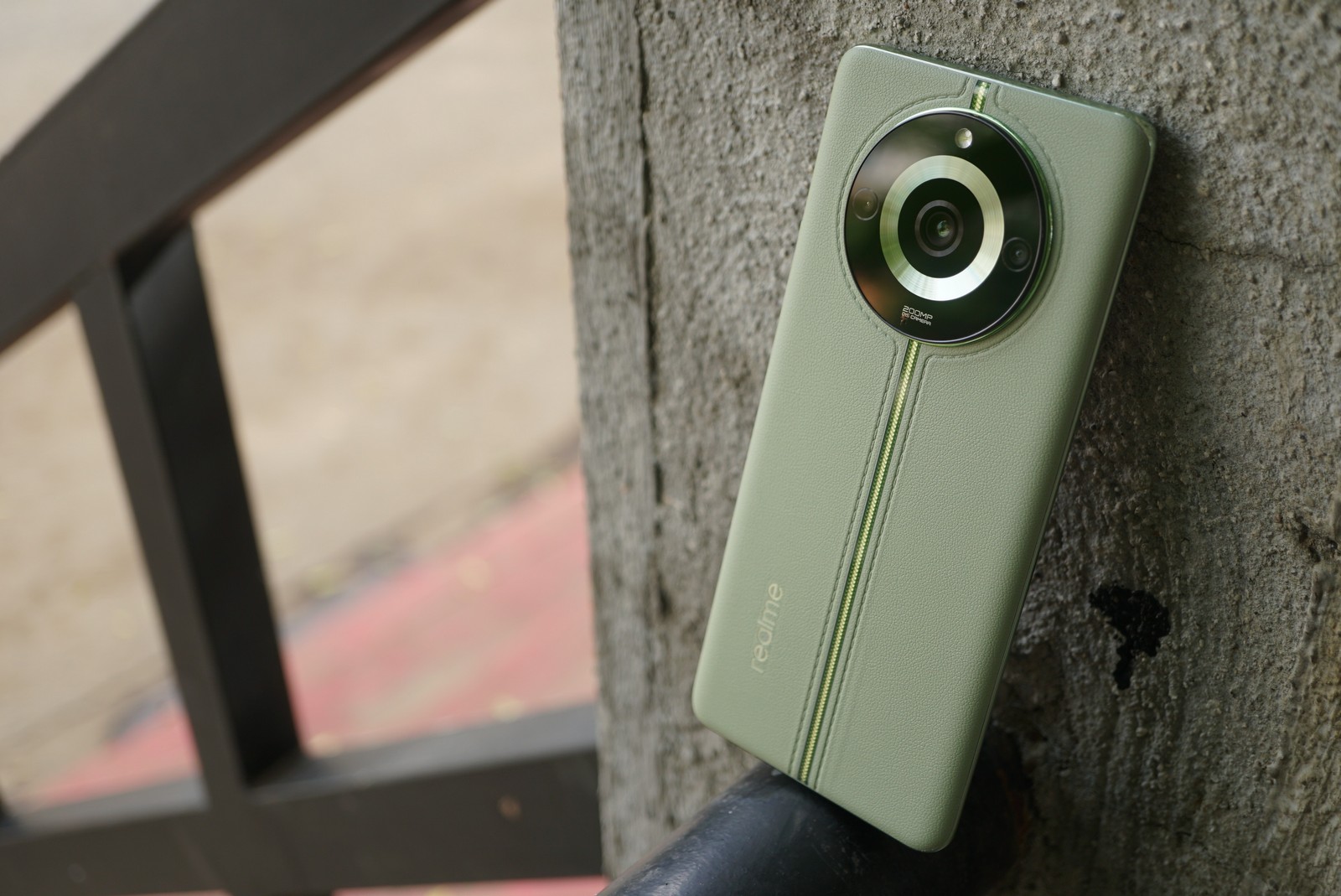 realme 11 Pro+ 5G review Philippines: Design
The realme 11 Pro+ 5G is probably one of the few phones I've tested this year that both look good and can survive everyday life without needing to be put in a case. While realme does include a silicone case in the box when you buy the phone, it doesn't need it unless you're someone that has hands like butter and just drops their phone all the time.
The realme 11 Pro+'s external toughness is mostly due to the premium lychee vegan leather that covers the back, which is available in two colors: Sunrise Beige and Oasis Green. A zipper-like seam runs from the bottom of the phone up to the top, terminating in the circular camera module.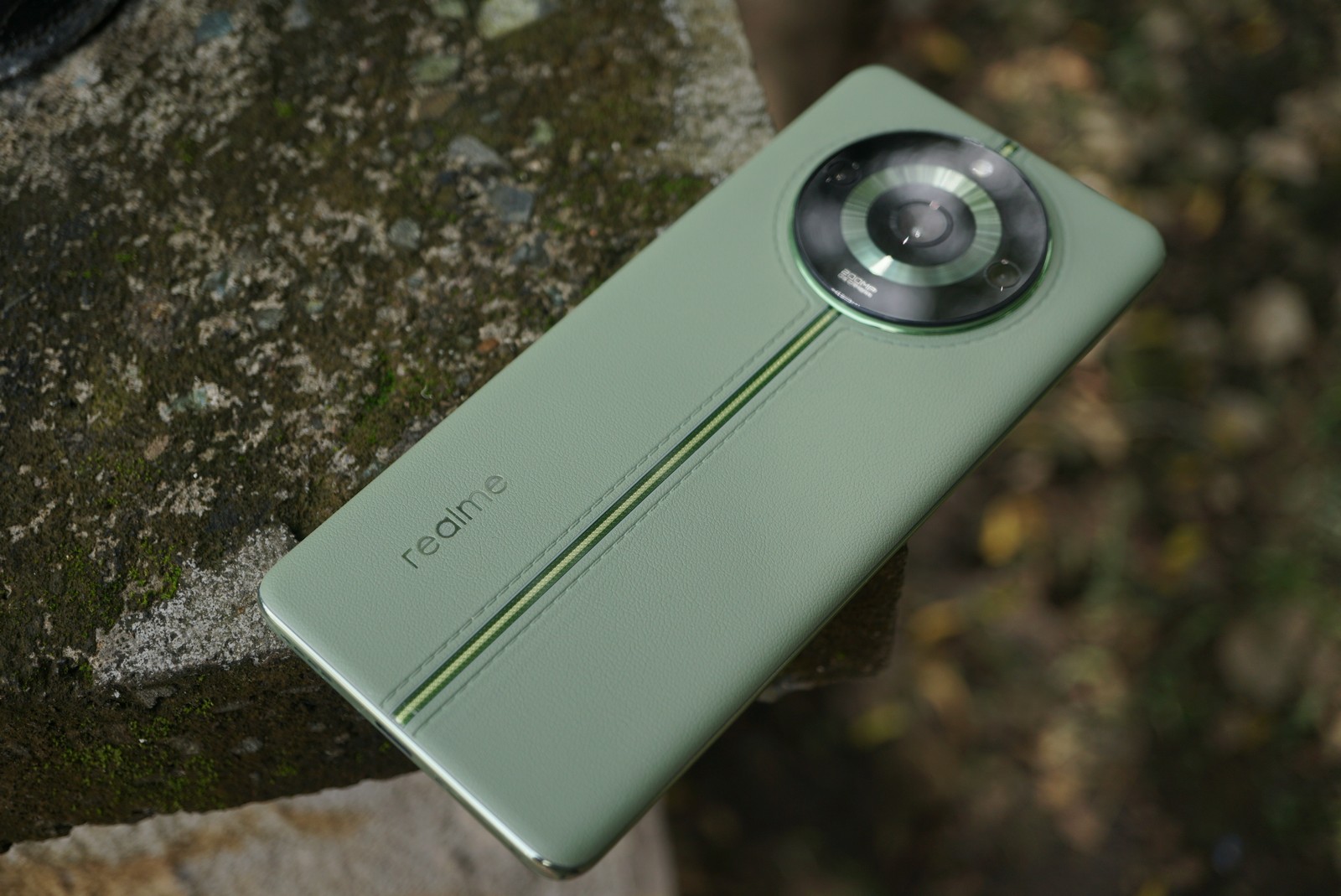 The back panel design was made in cooperation with former Gucci Prints and Textile Designer Matteo Menoto. The realme 11 Pro+ 5G's externals make it stand out from a sea of similarly-designed phones, all equipped with the same, boring-looking twin reflex camera modules and shiny/frosted finishes. The best part is that the vegan leather back is fairly hard-wearing too, so it'll look good without a case for a while, which isn't something you can say about similar phones in its price range.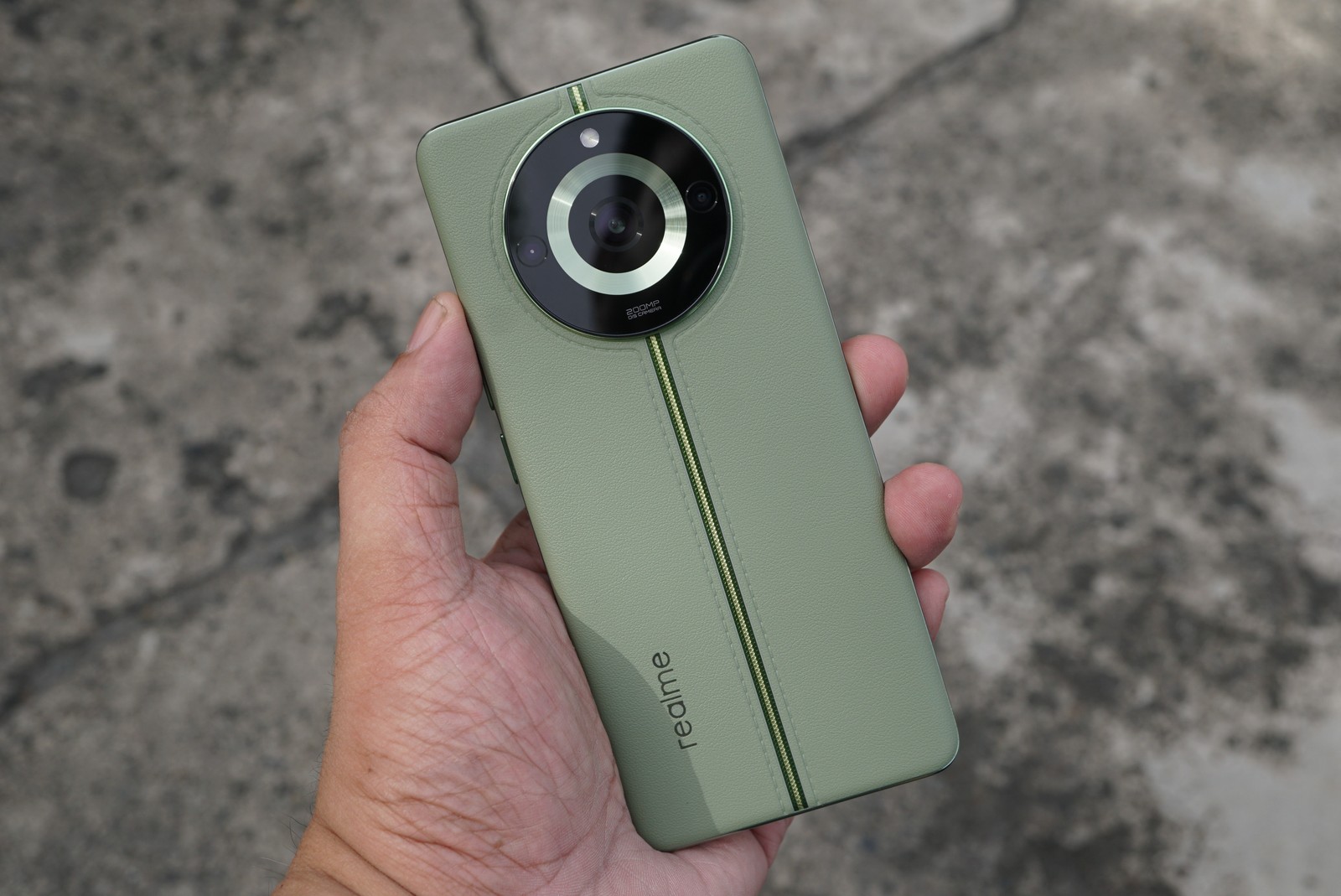 The phone's overall ergonomics feel good, with the curved display as well as the body edges adding to the already overwhelmingly premium feel of the phone.
All the controls are where you expect them to be, namely on the right side, while the USB Type-C port is located on the bottom. There are speakers on both the top and bottom of the phone, which means you're getting stereo audio when you play music or movies, which is further enhanced by the Doly Atmos stereo sound included in the phone.
It's just a shame then that realme didn't bother to include any kind of dust or water resistance with the phone, which could have put it over the top in terms of design. The realme 11 Pro+ 5G isn't cheap, so some sort of ingress protection is expected.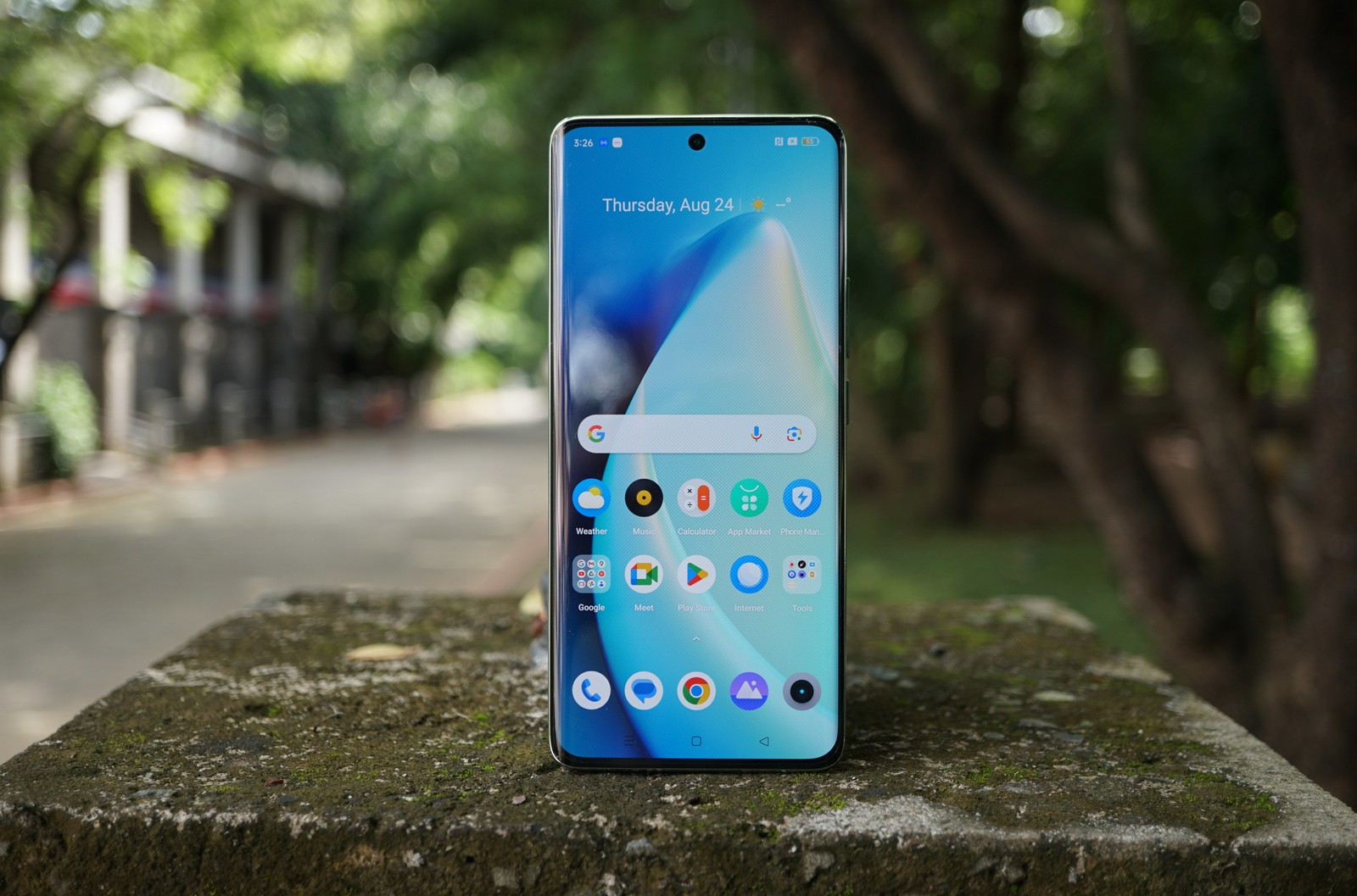 realme 11 Pro+ 5G review Philippines: Display
The realme 11 Pro+ 5G has a fairly generous display, as far as overall size goes: it has a 6.7-inch OLED curved panel, with a refresh rate of 120Hz and a touch sampling rate of 360Hz. The maximum screen brightness for the phone is 900 nits, which means you won't have trouble seeing the phone under direct sunlight.
The phone also carries the brand's X-Touch Anti-Mistouch Algorithm 2.0, which is essentially just their fancy name for their palm rejection tech. Ungainly name aside, the palm rejection software works pretty well, and I did not notice any kind of mistouch issues while the phone was with me.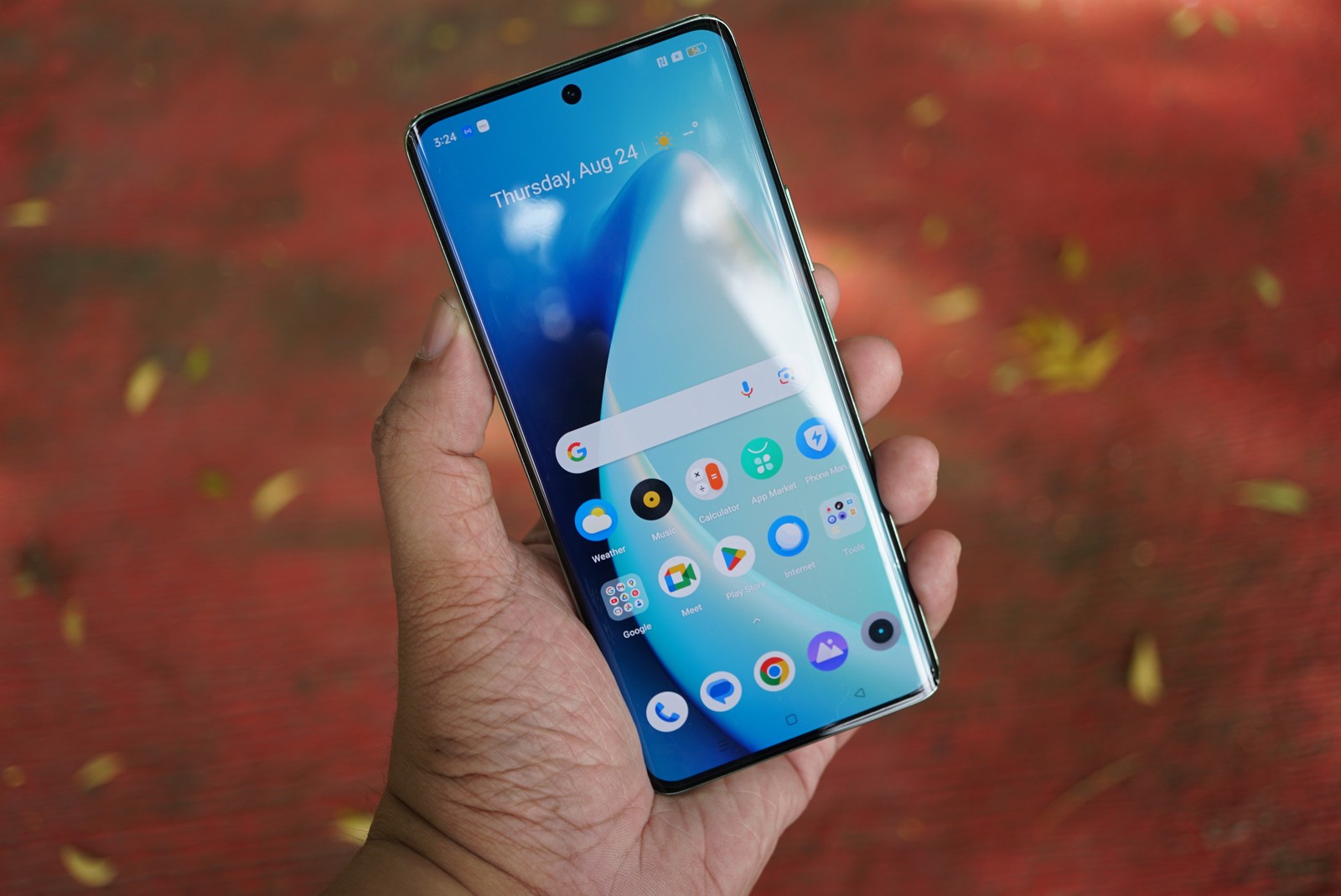 As for actual display quality, well, the phone's OLED panel looks great. There are minimal bezels on the top, bottom, and sides, and while a curved panel isn't everyone's cup of tea, the one on the realme 11 Pro+ 5G is just right and not at all too aggressive.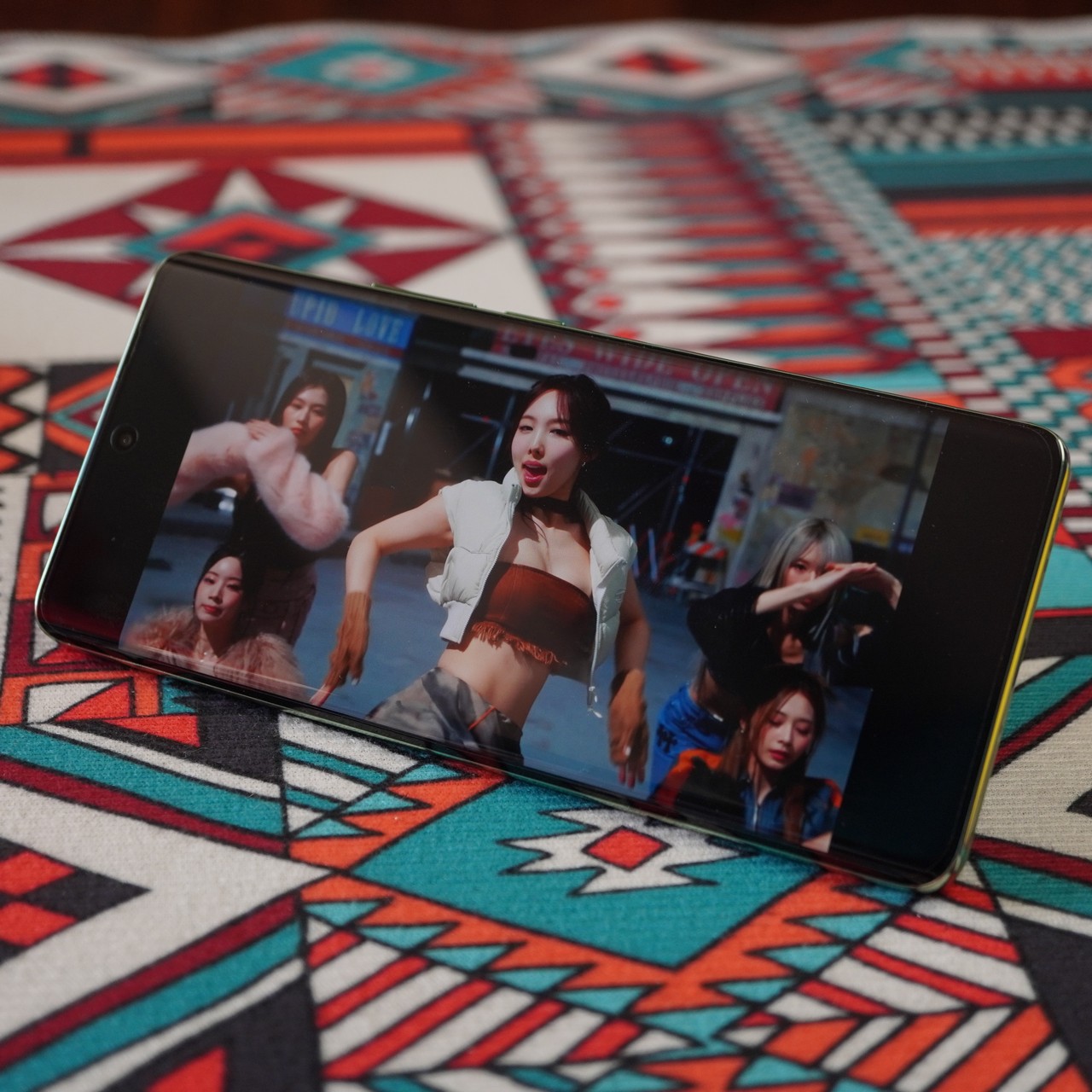 I also noticed that the phone's automatic brightness setting works well, and doesn't become too dim or too bright when I moved from direct sunlight to the shade and vice-versa. It's a small thing, but a lot of phones out there usually don't get this detail right.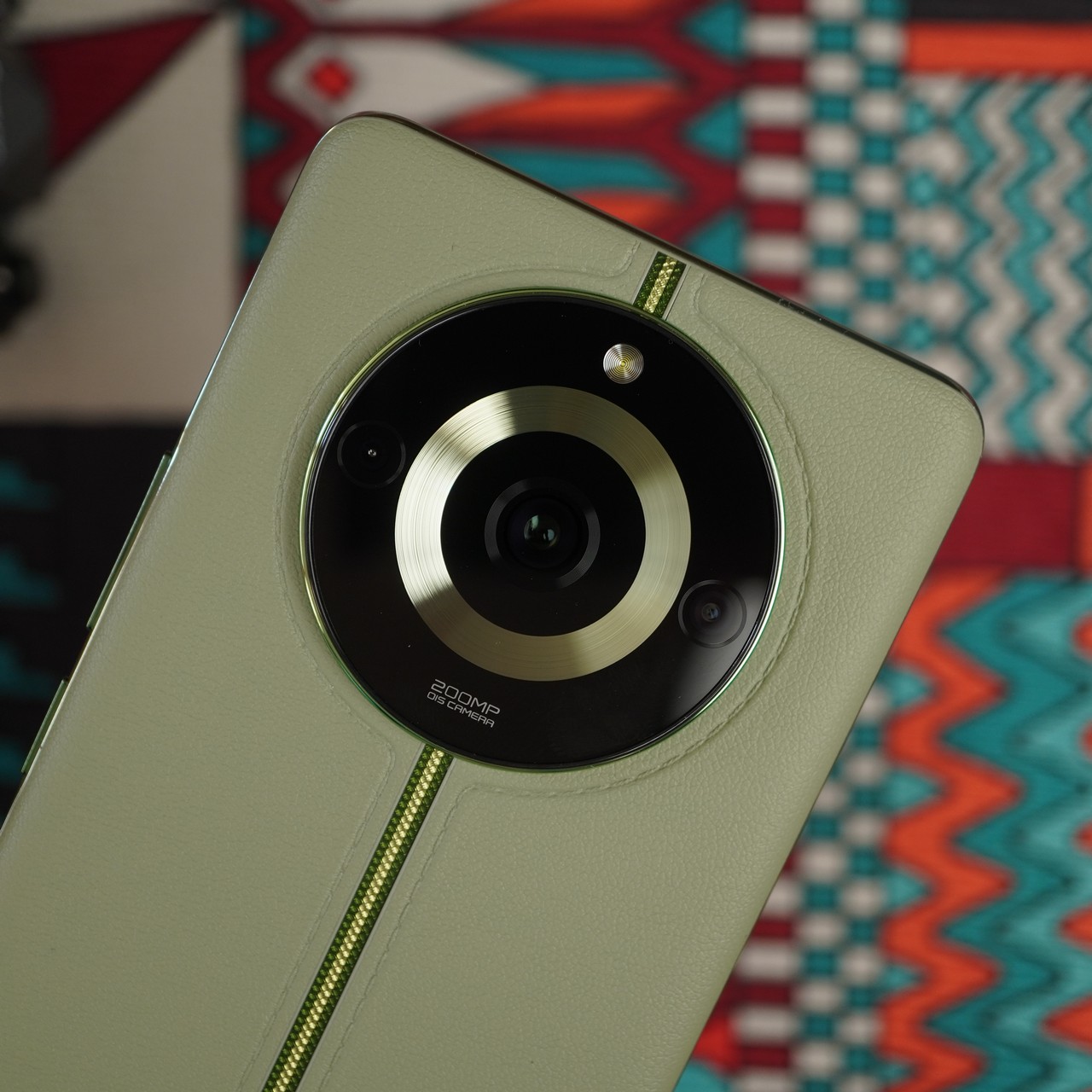 realme 11 Pro+ 5G review Philippines: Cameras
The realme 11 Pro+ 5G's main draw is its 200-megapixel main sensor that adorns the circular camera module on the rear. The sensor itself is Samsung's ISOCELL HP3, which is a very capable sensor that's currently used in other 200-megapixel mid-range smartphones. The camera is paired with a f/1.69 aperture lens for maximum performance during low light, as well as "super" OIS. realme uses an additional 3° EDR OIS algorithm to further reduce blurring due to shakes, along with 4-axis gyro-based stabilization.
We've shown you the photos from the realme 11 Pro+ 5G before, but it bears repeating: the photos produced by the 200-megapixel camera are really good and are almost at the level of what you'd expect from a flagship phone.
Of course, you're not shooting purely in 200-megapixels, since the phone uses pixel binning to reduce the overall image size to just 12.5-megapixels. Images look excellent, with great dynamic range, detail, and exposure in the shots.
Low-light mode is similarly good, and even with challenging imaging conditions like low light plus rain, the realme Pro+ 5G still managed to get excellent photos.
There are two other cameras at the rear of the phone, though only one matters aside from the main camera. The 8-megapixel wide-angle camera and your usual 2-megapixel filler.
The ultrawide camera takes nice shots too, which was a surprise.
What wasn't a surprise (and was still a disappointment) was the 2-megapixel filler camera, which you should avoid entirely.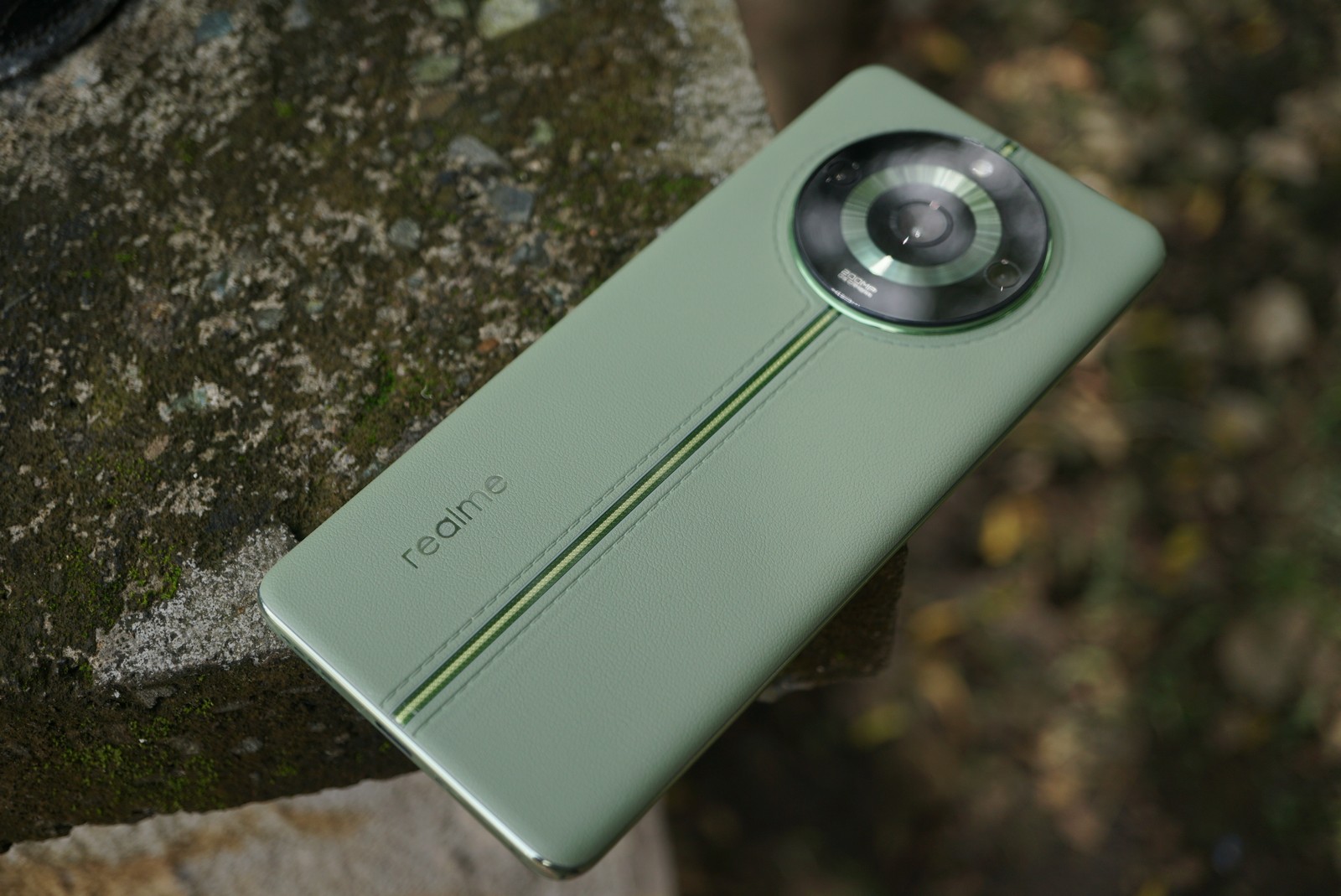 realme 11 Pro+ 5G review Philippines: Performance, software, battery life
The realme 11 Pro+ 5G comes with MediaTek's Dimensity 7050, which is paired with 12GB of RAM and a generous 512GB of storage.
We like the fact that most upper mid-range smartphones are starting to get 512GB out of the gate, which should alleviate most people's fears of running out of storage when they're using their phones.
As far as hardware goes, both phones are powered by the same processor: the MediaTek Dimensity 7050. The main differentiator between the two phones is the amount of RAM and storage: the realme 11 Pro 5G has 8GB of RAM and 256GB of storage, while the realme 11 Pro+ 5G has more RAM at 12GB, and double the storage at 512 GB. The non-plus version of the phone has the same processor, though less RAM and storage at 8GB and 256GB, respectively.
Looking at benchmarks, it trails behind the SD-equipped HONOR 90 when it comes to performance, which highlights the limitations of MediaTek's mid-range chip. Benchmark scores aside, the phone does well enough on its own, and overall our experience with it was pretty pleasant. It's not a gaming phone (and I don't expect it to perform as such) so you'll have to turn down the settings a bit when you're playing with graphically-demanding games. But for the most part, the MediaTek Dimensity 7050 performed well and did not have any issues when it came to navigating through the phone or opening apps.
As far as battery life goes, the realme 11 Pro+ 5G is fairly efficient, hitting 15 hours and 24 minutes on our PCMark battery benchmark. That's a really good score for this phone, ensuring that you'll have more than enough juice for the device to last the whole day.
Even if you do manage to drain the battery, you can quickly top it off with the included 100W SuperVOOC fast-wired charging brick included in the package. realme advertises a full charge time of 26 minutes, though our tests showed they were off by a minute. Still, not bad.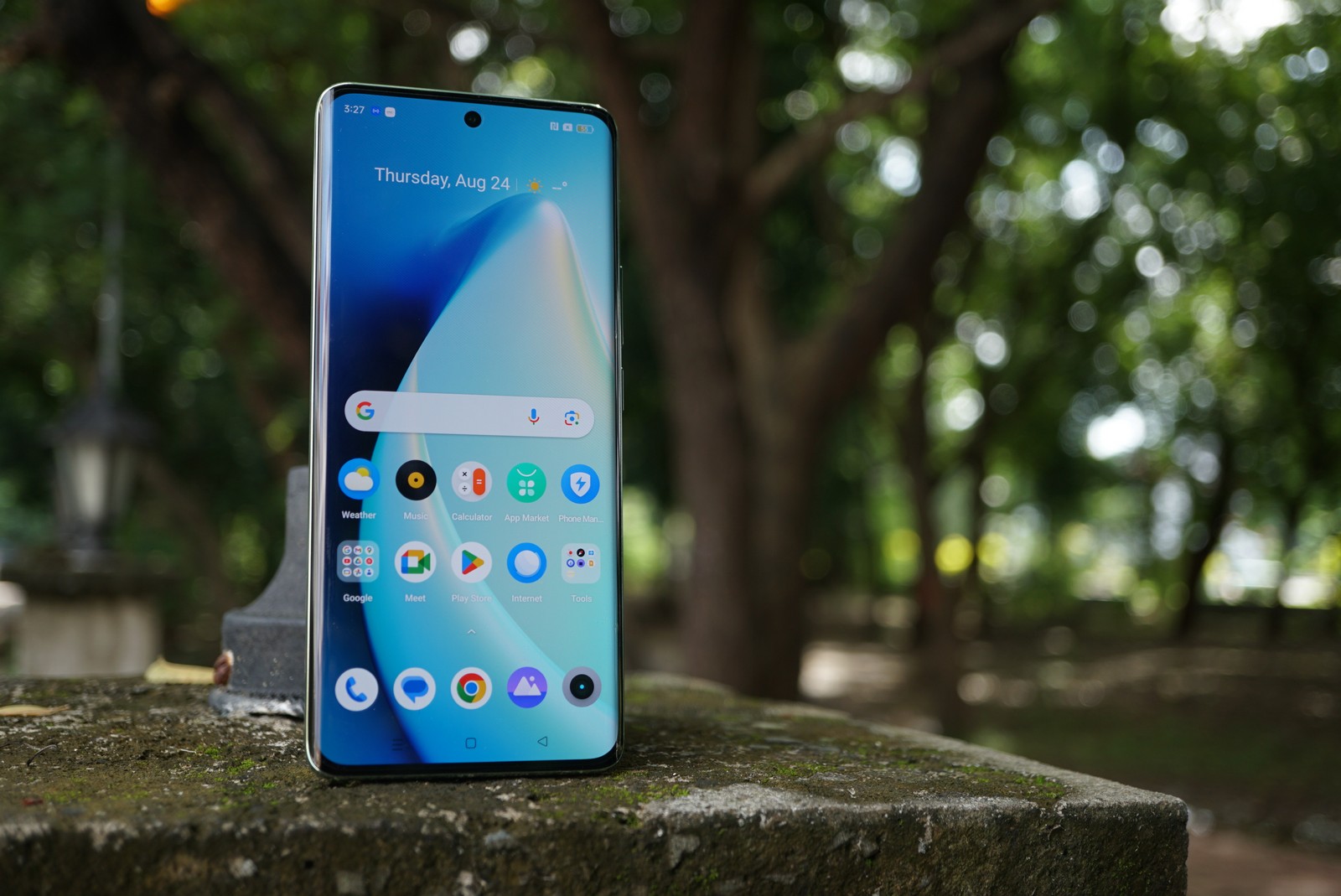 realme 11 Pro+ 5G review Philippines: wrap-up and verdict
The realme 11 Pro+ 5G shined in our review and is a great addition to the growing mid-range smartphones offered in the Philippines this year. I like the hard-wearing design of the phone, as well as the great display, as well as the flagship-grade camera that it has.
Users aren't going to complain about running out of space either, thanks to the generous amount of storage. Probably my only complaint here is the processor and lack of IP protection, but honestly, those are very minimal issues compared to the overall value that you're getting here.
realme 11 Pro+ 5G Review Price Philippines:
The realme 11 Pro is priced at Php 19,999 for the 8GB/256GB variant, while the realme 11 Pro+ is priced at Php 24,999 for the 12GB/512GB variant.
To make things more exciting, realme will be offering both phones at discounted prices: from August 24 to 25, both phones will get up to a Php 3,000 discount on realme's TikTok Shop and E-Store. The same offer applies to Shopee from August 27 to 28 during Realme's Super Brand Day Sale.
Those who will pre-order offline from August 25-31 will get a TechLife 10000mAh Power Bank and Wireless Earbuds with their purchase. In addition to that, the offline claiming of pre-orders from September 1-3 get a chance to win either a TechLife Desk Lamp, Electric Kettle, or Air Fryer. This mystery box promo will only be available at select 100 realme stores nationwide.