Review Verdict: Our time spent doing this Xiaomi Redmi 10 review showed us that it definitely packs a lot in terms of features especially if you consider how much the phone is in the Philippines. Now, this isn't surprising for a device from Xiaomi but what is surprising here is that it might not be the best in terms of raw power for its category — at least when synthetic benchmarks are concerned. That being said, it's still one of the best choices if your budget is below Php 10,000.
Pros
Dual Speakers Make for Great Content Consumption
Impressive Cameras for Price
Cons
Helio G88 Under Performs
Battery life is Lower than Expected
Redmi 10 Specs
Mediatek Helio G88
4GB/6GB RAM
64GB/128GB
6.5-inch FHD+ IPS LCD DotDisplay, 2400×1080 resolution, 90Hz refresh rate
50-megapixel f/1.8 main camera f/1.79, 8-megapixel f/2.2 ultra-wide-angle camera, 2-megapixel f/2.4 macro camera, 2-megapixel f/2.4 depth sensor
8-megapixel f/2.0 front camera
4G, LTE
WiFi, Bluetooth 5.1
Side-mounted fingerprint scanner, stereo speakers
5000mAh battery
18W wired charging, 9w reverse wired charging
Android 11, MIUI 12.5
We think it's safe to say that when it comes to price to performance, Xiaomi has pretty much ruled the roost. They've given us some spectacular options below Php 10,000 in the past but, with their most recent release — the Redmi 10 — they're trying to pack even more bang for your buck. Something's got to give though and there are few things to consider before adding it to your virtual carts.
Design
In terms of looks, the Redmi 10 is one of our favorite devices at this price point. There's no loud branding, no flashy rainbow effects to the finish. It's clean and classy especially in the Pebble White colorway that was sent to us for review. The device also has a matte finish that lends to its more premium looks that allow it to punch way above its weight class. It can still, however, show a few smears and smudges here and there but we'll take this over ultra-glossy backed phones any day.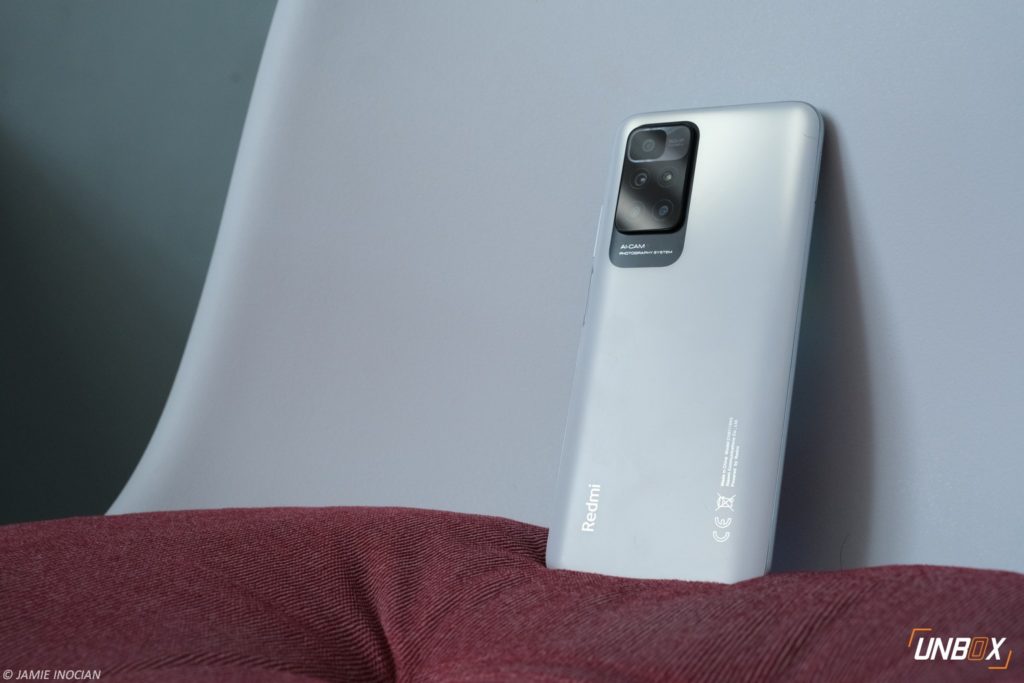 Build-wise, yes, you are getting a primarily plastic phone with the Redmi 10, which is par for the course, but it feels really incredibly solid in the hand. Speaking of which, the ergonomics are pretty good as well with just enough curves to make it sit nicely in the hand and the weight isn't all that bad either.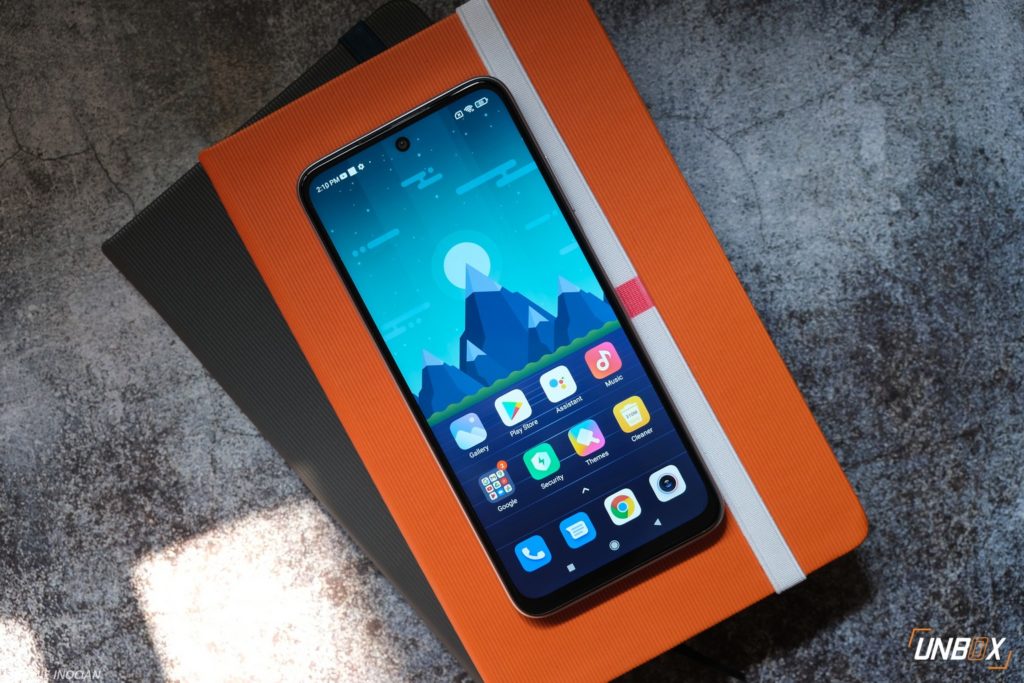 Display and Audio
The screen for the Redmi 10 checks a lot of boxes. It's definitely not lacking in pixel density with its 6.5-inch Full HD+ display and you're also getting 90Hz here as well which is also something refreshing (see what I did there?) to have at the sub-10K range.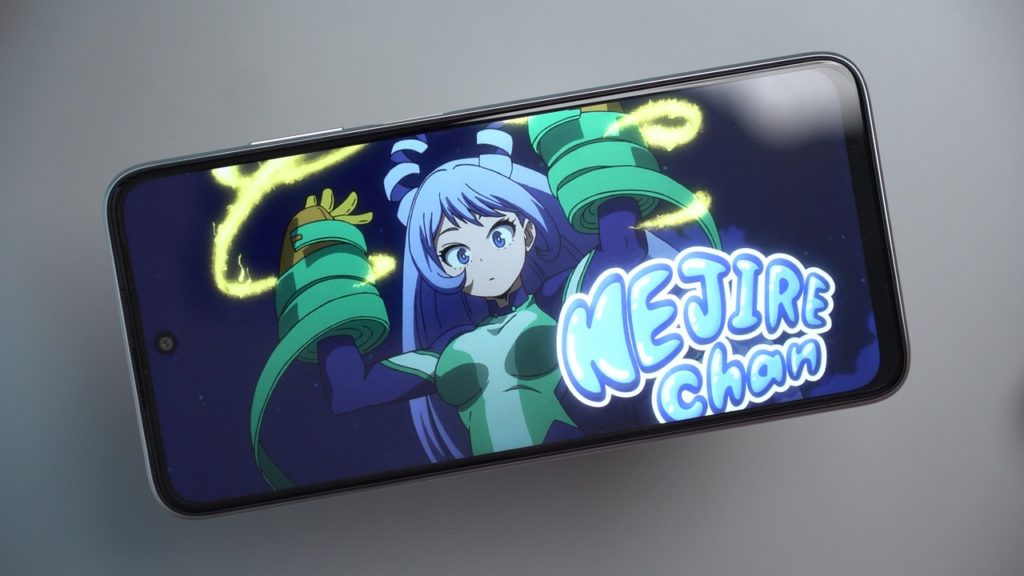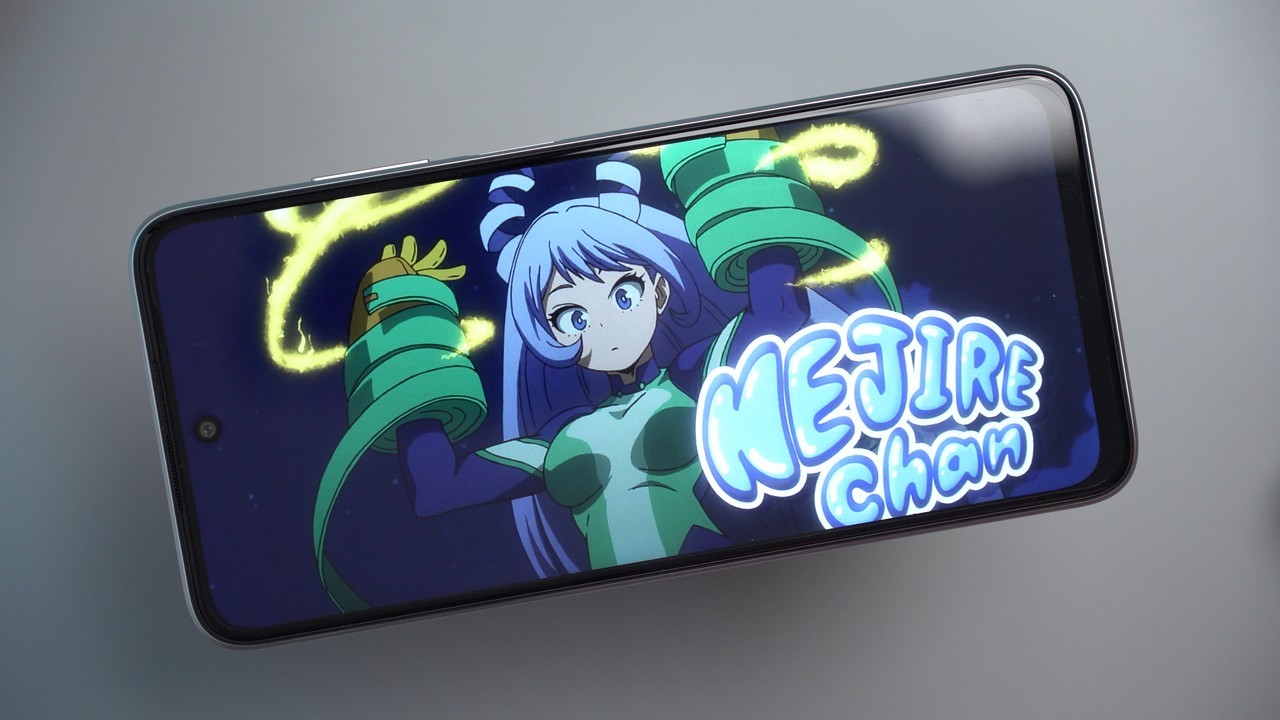 Picture quality is pretty much what you would expect out of an IPS panel. It's good enough for browsing through your Instagram feeds or watching your favorite YouTubers. If you also use your phones for Netflix binge sessions, then you'll also be happy to hear that this does have Widevine L1 certification so you will be watching your favorite shows in Full HD.
Unfortunately, our initial impression of the screen being a little dim still holds true. It might be a little hard to use in direct sunlight, which might be a deal breaker if you're thinking about making this as a companion when you're out for a ride. It's not completely unusable though, you'll just have to crank the brightness all the way up and find a little shade to help it along.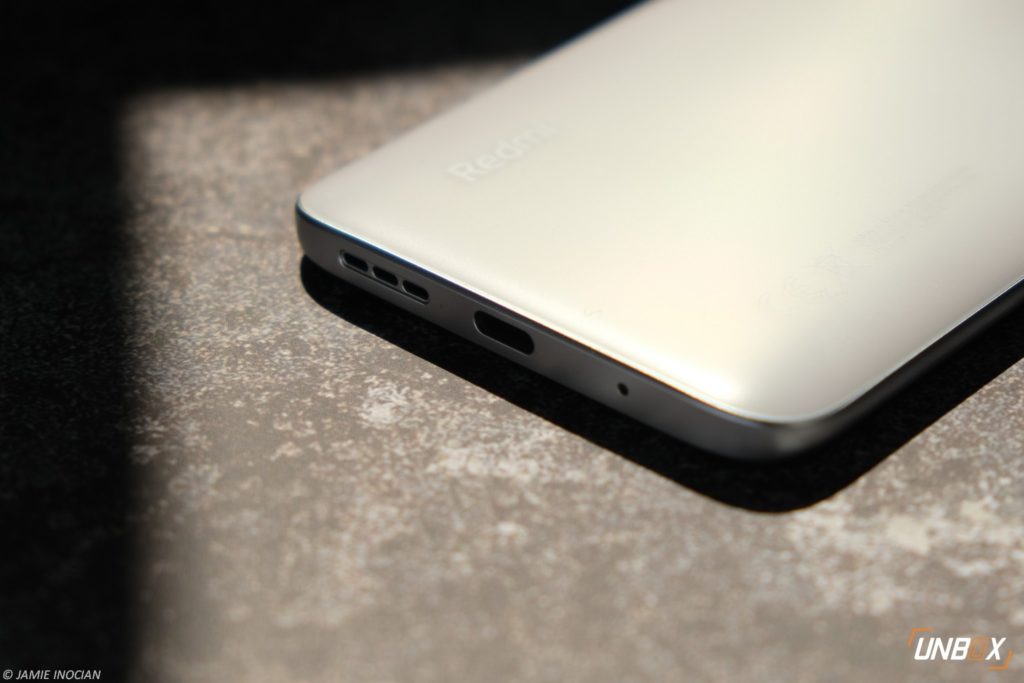 The biggest surprise to us for the Redmi 10 was the fact that Xiaomi was able to sneak in dual speakers on this. It's not something we see on budget phones all that often. The sound quality on them isn't mind-blowingly insane but it definitely gets the leg up on the competition. We also like the fact that they didn't have to sacrifice the headphone jack for it as well.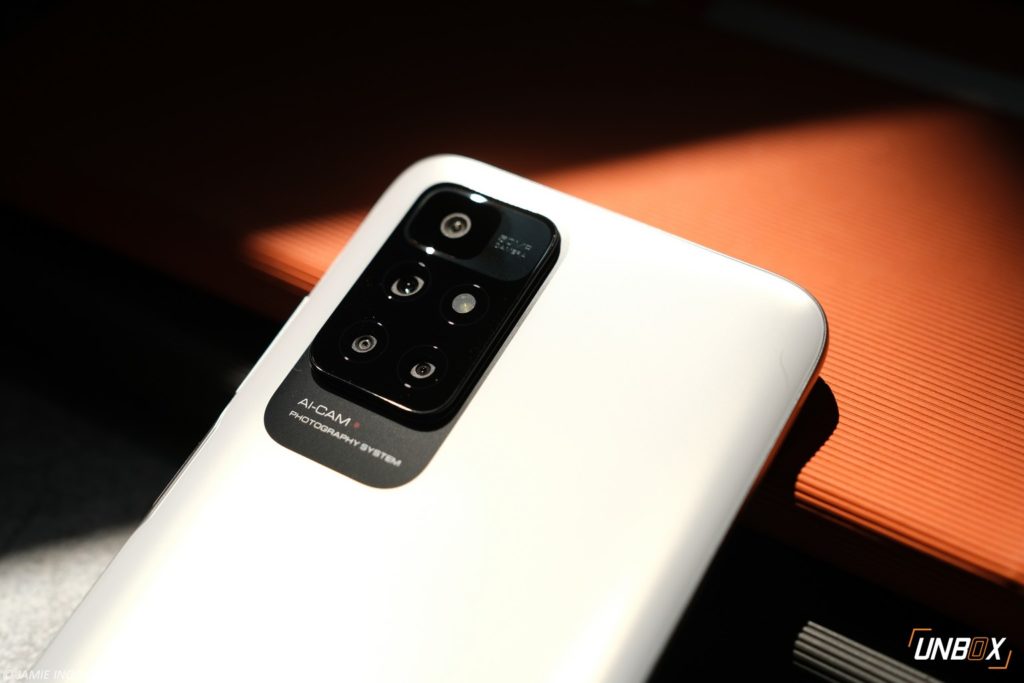 Camera
Another area where the Redmi 10 shines is its camera performance, particularly the main shooter, which is at 50-megapixels. This is accompanied by an 8-megapixel ultra-wide and the usual 2MP depth sensor plus 2MP macro camera; along with an 8-megapixel front camera as well.
The main cam is capable of taking some really great images with great detail and is one of the best in the game right now but you have to remember that this is still a budget-friendly device so having a good amount of light still produces the best results. You do have Night Mode available to help it along but you're still getting a fair bit of noise and muddy details.
Of course, there will be a noticeable dip in image quality when we shift over to the ultra-wide angle camera, which is extremely understandable, but we also noticed that the post-processing gets a little bit more aggressive on this shooter as well. Sadly, no Night Mode for the ultra-wide.
As for the selfie camera, it's not as sharp as we were hoping even though we shot some of the samples mid-morning and in-studio with all of our lights setup. It's good enough for social media but try to avoid low-lit selfies.
For video both the front and rear are limited to 1080p 30 but it appears that there is no stabilization for either. If you're looking for a budget vlogging smartphone, you will have to plan out our shots and use a tripod to get more stable shots.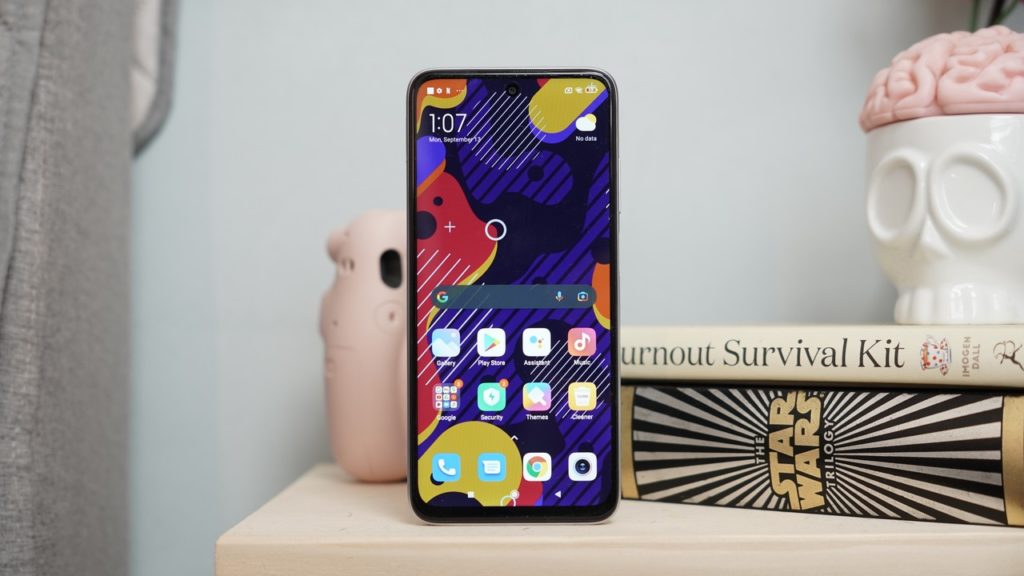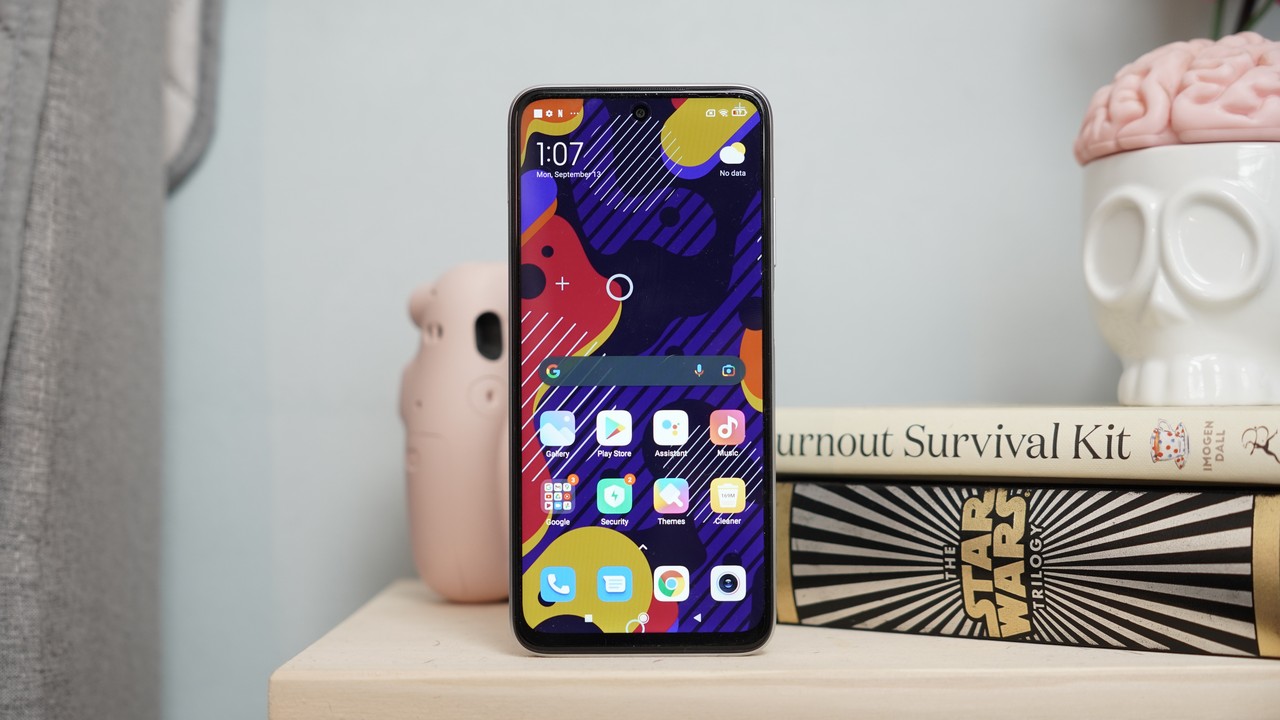 Performance, Battery Life
If you read our initial impressions for the Redmi 10, we were a little concerned over the performance of the Helio G88. While we did find that it had the oomph for the usual assortment of daily tasks, it's really surprising to see a Xiaomi offering not to come out on top for a specific price segment for our synthetic benchmarks.
As you can see, we compared it to the Cherry Mobile Aqua S10 Pro which is in the same price bracket but is using a Helio G90 instead. While we were expecting to see some deviation in scores, we do see that the Redmi 10 does get trounced by almost double the points in our tests.
That being said, this may be an issue with optimization because the processor is relatively new and its real world that's important. If you're looking at the Redmi 10 to get some gaming under your belt while we're all trying to stay home as much as we can, it can handle some of the more popular titles that are out now but you will have to adjust settings to enjoy smoother gameplay.
The battery life for the Redmi 10 wasn't what we were expecting either. Despite its 5000mAh capacity, the run time for our standard battery test had the phone lasting 9 hours and 56 minutes with the screen set to 90Hz; compare that to the Cherry Mobile Aqua S10 Pro, which also has the same sized battery, that lasted an hour and a half longer — clocking in at a time of 11 hours and 29 minutes.
Don't worry though, that will still get you through an entire day without having to reach for a charger. When you do have to top up a quick 30-minute charge test got us 23-percent of juice, while topping up the phone 0 to 100 took a little less than two hours with the included charging brick.
Wrap and Conclusions
For the sub-10K pricing category, the Xiaomi Redmi 10 is still one of the best options out there as our review showed us, especially if you're living in the Philippines. It does pack some really great features that make this a relatively easy choice but it is a little strange for us to see it not come out on top in our performance benchmarks. Like we mentioned though, it can handle the usual suite of apps we use on a daily basis and for gaming as well and that's what really counts.
It does have a few little things that you could consider a con but they really aren't massive ones that would make them deal breakers since its other features do tip the scales in the plus column at the end of the day.
Xiaomi Redmi 10 Review Philippines Price
The Xiaomi Redmi 10 has a price of Php 7,590 in the Philippines for the 4GB/64GB version while the 6GB/128GB variant is priced at Php 8,590. Both phones will be available in Xiaomi's official sales channels (as well as Shopee and Lazada)