Review verdict: The Cherry Aqua S10 Pro is proof that the local brand is still capable of fighting in the competitive budget segment in Philippines despite not having the same hectic release schedule as before. Cherry's latest offering sports 30w wired charging and a punch-hole display, though we have mixed thoughts on its processor of choice and the usability of its ultra-wide-angle camera.
Pros
Great wired and wireless charging options
Decent main camera performance
Lighter than the Aqua S9 Max
Cons
Performance issues with gaming
Crippled ultra-wide-angle camera functionality
Cherry Mobile Aqua S10 Pro specs
MediaTek Helio G90 processor
6GB LPDDR4X RAM
128GB UFS 2.1 internal storage, expandable via microSD
6.67-inch Full HD+ IPS display
48-megapixel f/1.8 main camera, 5-megapixel ultra-wide-angle camera, 2-megapixel depth sensor, 2-megapixel macro camera, LED flash
16-megapixel selfie camera
LTE, 4G
WiFi, Bluetooth, rear-mounted fingerprint scanner
30w wired charging, 10w wireless charging
5000mAh battery
After several months of silence, Pinoy brand Cherry has again made headlines with their recently released Aqua S10 Pro. As a follow-up to the Aqua S9 Max, Cherry's latest smartphone aims to maintain the brand's presence in the under-Php 8k segment.
Unboxing and packaging contents
Instead of a dark green box, the Aqua S10 Pro goes for a white box while retaining the same Aqua branding and box design as the Aqua S9 Max. This time around, Cherry highlights two of Aqua S10 Pro's key features on the box: 30w wired charging and 6GB RAM–the most in a Cherry phone since the Flare S8 Plus.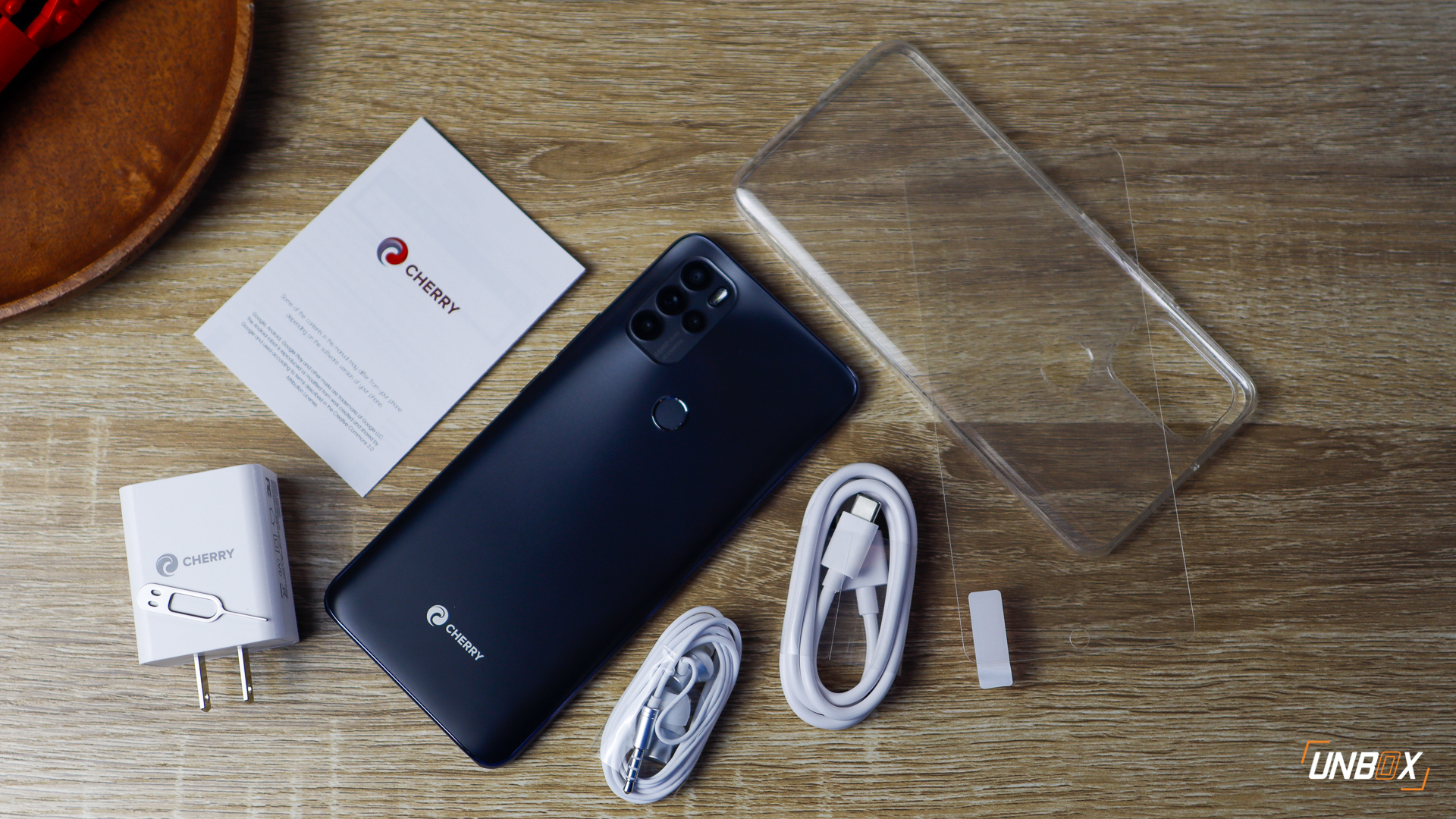 The contents are the same as its predecessor: you have the phone itself (with a pre-installed screen protector), tempered glass protector, silicone case, SIM ejector tool, documentation, USB-C cable, headset, and a charging brick that is now 30w instead of 18w.
Design
While the Aqua S9 Max's design was a little too derivative of other brands, the Aqua S10 Pro looks to have a more original design this time around. While you still get that same shiny polycarbonate frame, the polycarbonate back panel has a nice frosted finish that is resistant against smudges–making it better than the Aqua S9 Max's glossy finish.
You get Cherry's updated branding at the bottom, and the rectangular camera module on the top left corner houses four cameras and is slightly raised–you will most likely use the included case to protect it from bumps.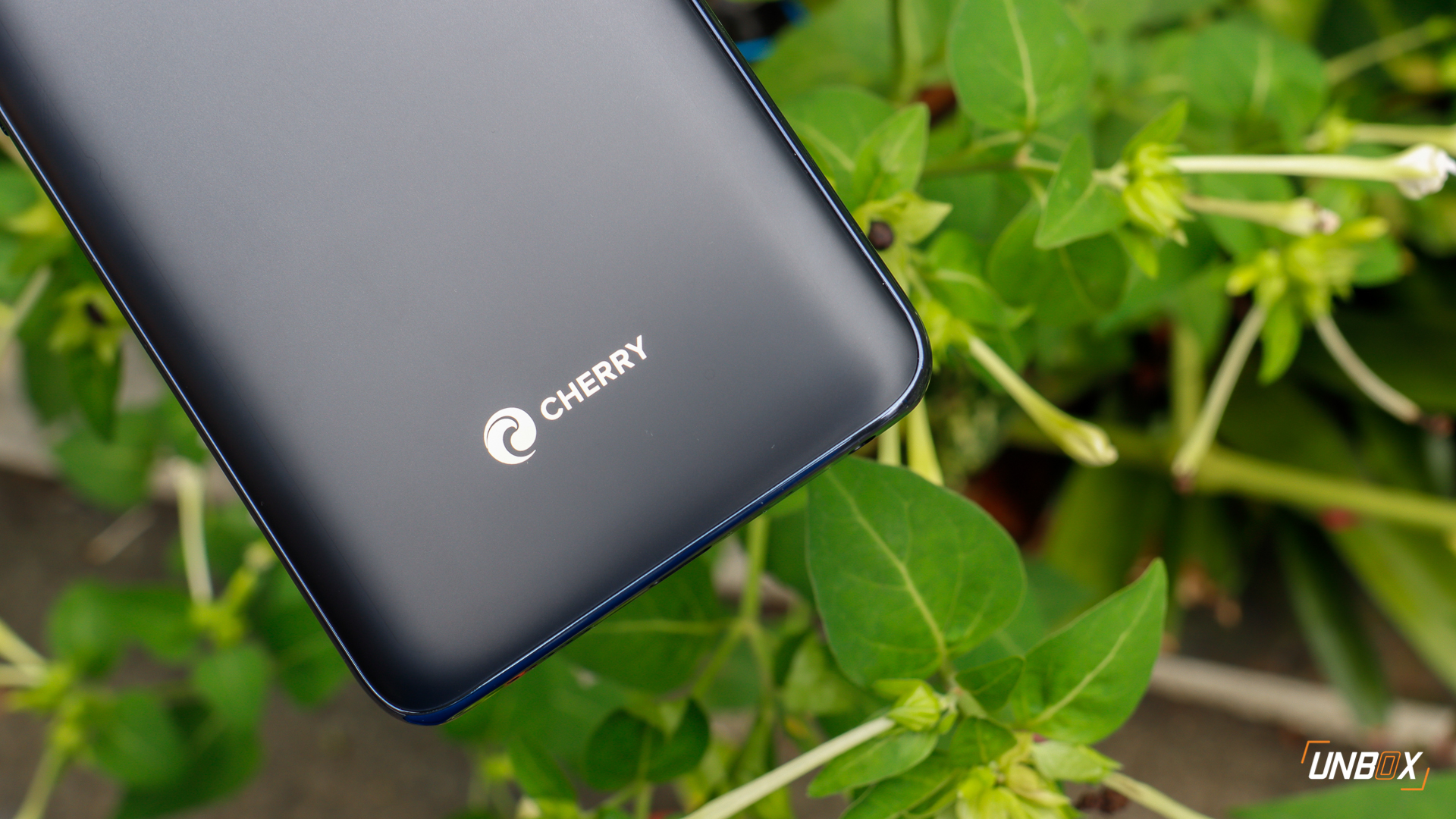 The fingerprint scanner is still a rear-mounted variety, while the button and port layout are the same with the Aqua S9 Max: power and volume control on the right side, SIM card tray on the left side, and USB-C port, loudspeaker, and the headphone jack at the bottom.

Display
Aside from being the first Cherry phone to employ a punch-hole selfie camera, the Aqua S10 Pro gets a bigger display than the Aqua S9 Max at 6.67-inches. The panel is still an IPS one with Full HD+ resolution and 60hz refresh rate, though the chin appears to be a tad thinner than the one on the previous Cherry phone.
The Aqua S10 Pro's panel is a familiar one, as we have reviewed a number of phones in the past that use the same panel size, punch-hole location, and Full HD+ resolution. It is not a bad thing at all, as this popular 6.67-inch IPS panel is proven to have great colors and a decent brightness range.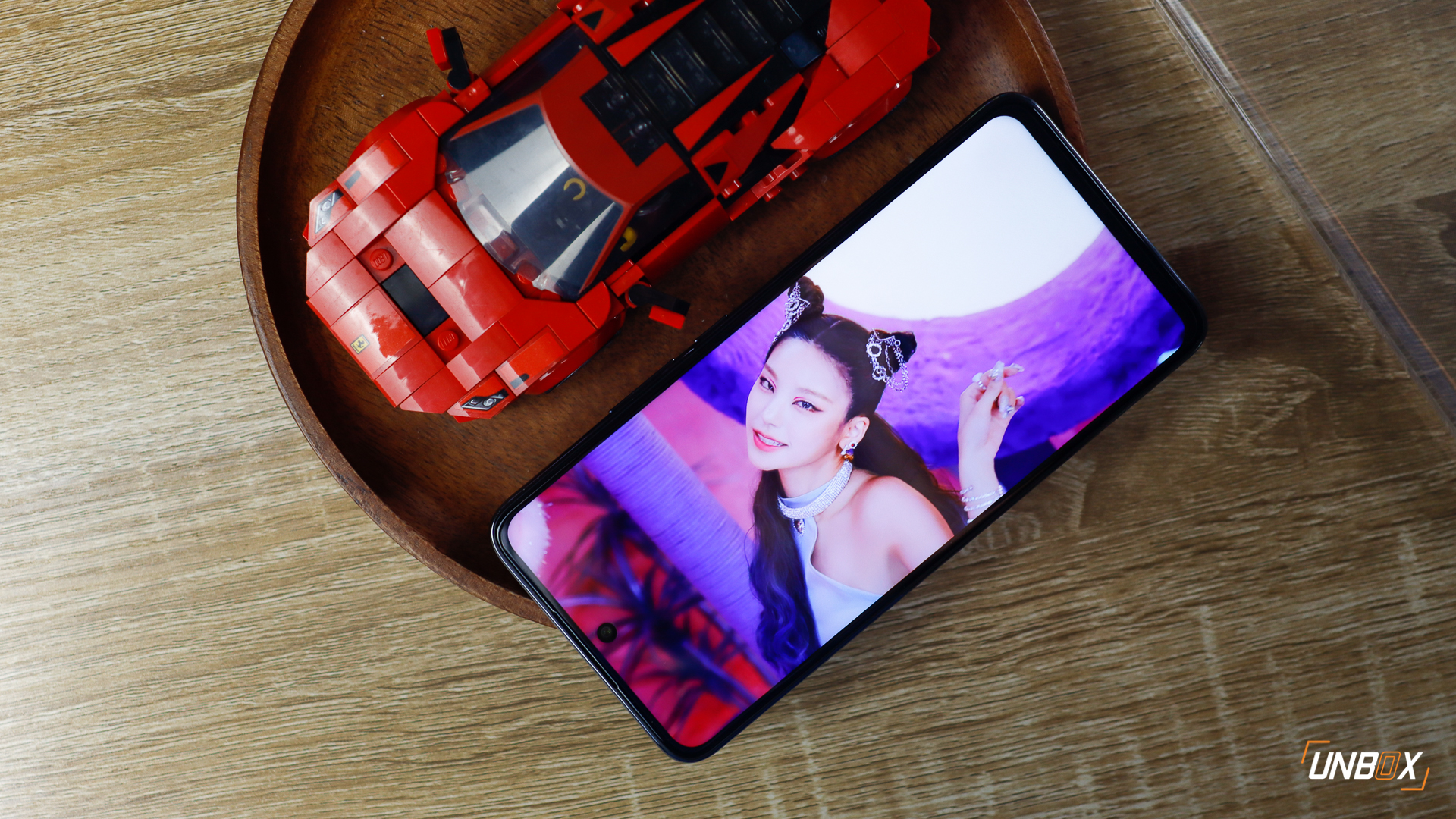 Unfortunately, you don't get Widevine L1 capability with the phone, as it still uses Widevine L3, limiting your resolution to just SD when watching Netflix videos. You'll still be able to watch YouTube videos in HD though.

Cameras
The Aqua S10 Pro retains most of the Aqua S9 Max's cameras save for a downgraded 5-megapixel ultra-wide-angle camera. The downgraded ultra-wide-angle camera also crippled its usability.
For some reason, the Aqua S10 Pro's camera UI does not give you any additional settings when using the ultra-wide-angle camera. You can't even adjust the exposure with it, or even use it for video. We hope Cherry addresses this in an update in the future.
Going to the 48-megapixel main camera, overall photo and video performance is comparable to the Aqua S9 Max especially since both phones practically use the same processor. 4K video recording is usable, and we did notice better dynamic range on the Aqua S10 Pro.
The Aqua S10 Pro's performance with selfies is better than its predecessor. While the lower-resolution 16-megapixel shooter doesn't sound impressive on paper, the selfies we took with it show better detail rendition compared to those shot using the Aqua S9 Max's 32-megapixel shooter.
Internals and Battery Life
Powering the Aqua S10 Pro is an Helio G90 processor that is paired with 6GB RAM and 128GB storage. While it has more RAM than the Aqua S9 Max, the use of an Helio G90 processor is a slight downgrade compared to the previous generation. While almost identical to the Helio G90T used on the Aqua S9 Max, the Helio G90 has slightly lower clock speeds for both CPU and GPU. Despite that, the Helio G90 is still a capable processor even if it is over 2 years old.
While general use with the Aqua S10 Pro shows that the Helio G90 is good enough, we encountered performance inconsistencies. While overall performance with MOBA games like Wild Rift is good, we encountered multiple frame drops in Genshin Impact despite the game defaulting to Medium graphics. Exploration and boss fights are relatively usable, and the Aqua S10 Pro starts to throttle when you have to deal with multiple mobs in the popular open-world RPG.
Asphalt 9 is a strange affair: while there is no question that it can easily handle the default 30FPS setting, the game is locked to 60FPS with no option for disabling it, resulting in skewed results with GameBench. We only noticed performance issues when it comes to games, and we think that Cherry can address this in a future software update.
Like Cherry phones released lately, you get a stock version of Android that keeps bloatware to a minimum. The Aqua S10 Pro comes with Android 11, making it the first Cherry phone to have Android 11 out of the box.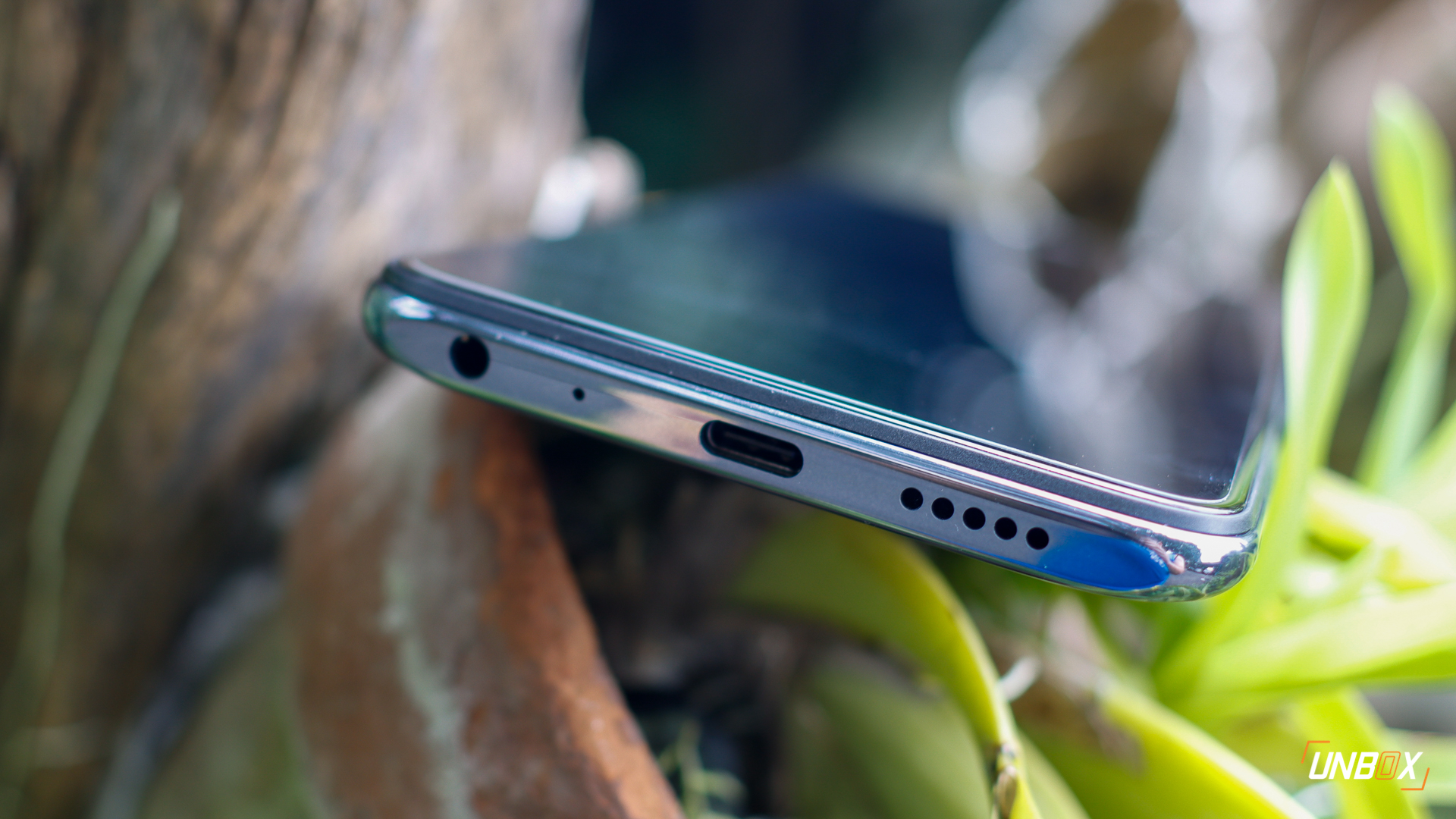 Despite having a battery that is a smidge smaller than the one found on the Aqua S9 Max, we were able to clock in 11.5 hours on the Aqua S10 Pro with our video loop test, which is fairly good. Charging options is where the Aqua S10 Pro steps things up, as you can choose between 30w USB-PD charging or 10w wireless charging.
Topping up using the former will take you a little over 1 hour to 100%, while wireless charging will take you around 3.5 hours before you reach 100%. We appreciate that Cherry brought back wireless charging to its offerings, as you'll be hard-pressed to find any phone priced under Php 8k that has wireless charging.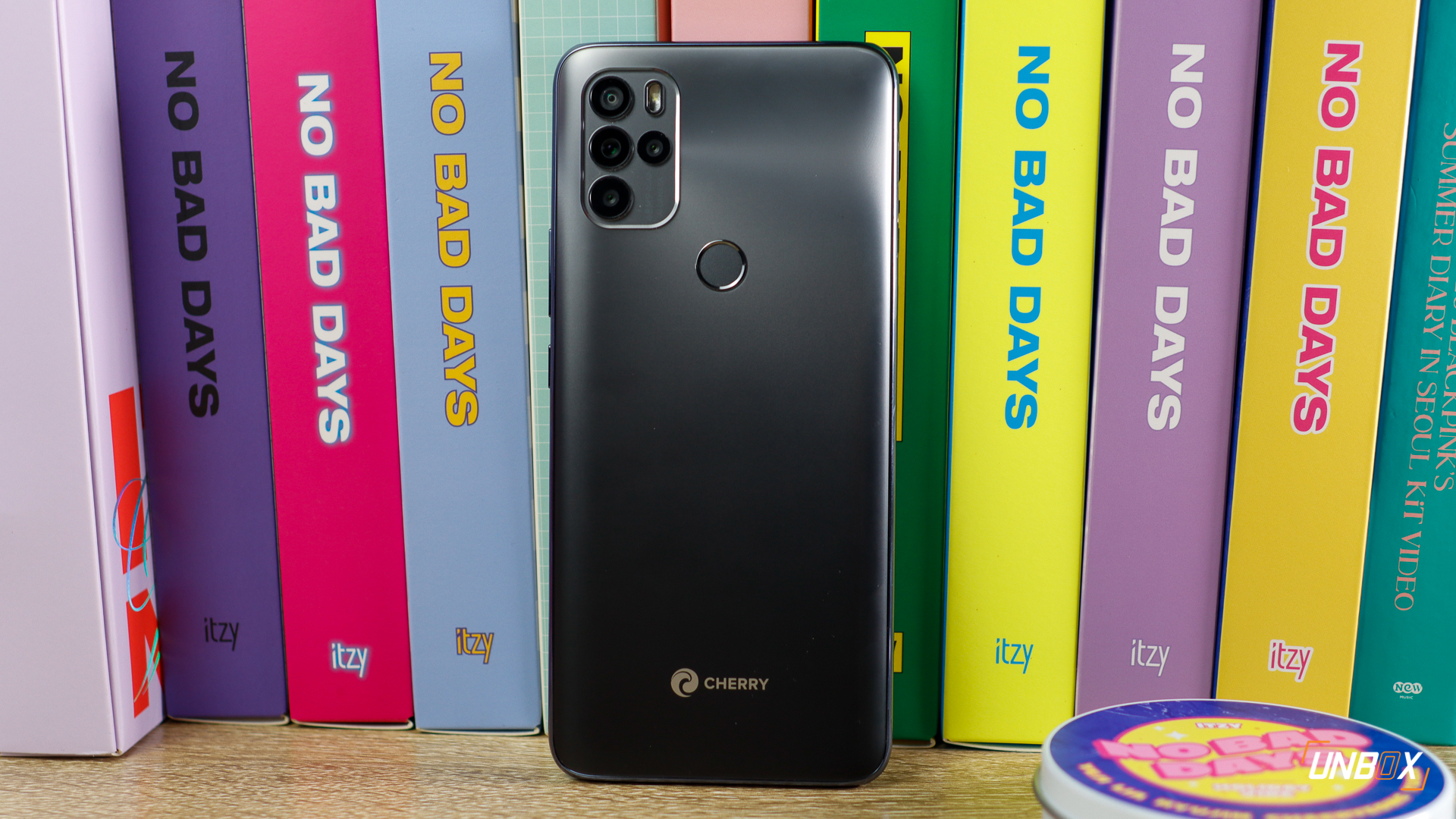 Wrap up and conclusions
Our review of the Aqua S10 Pro shows that Cherry still wants to make its presence felt in the Philippines with budget smartphones that offer compelling features. We like how Cherry is catching up with trends like the use of a punch-hole display and incorporating features like wireless charging on a budget phone.
However, we do hope that the Pinoy brand addresses the untapped potential of the still-good Helio G90 processor especially when it comes to gaming.
Cherry Aqua S10 Pro Review Philippines Price
The Aqua S10 Pro is priced at Php 7,999 and is available at Cherry Mobile stores, kiosks, and Concept Stores nationwide or via Cherry Shop, Lazada, and Shopee.