This laptop is insanely light
ASUS isn't the brand that gets recommended a lot when you start talking about business notebooks, but it should be, at least if you need an impossibly light notebook that can last all day. Their newest ExpertBook B9450F weighs next to nothing, is as tough as they come, and has the longest battery life that we've ever seen on a notebook, making it incredibly desirable for anyone looking for an upgrade this year.
PROS
World's lightest notebook as of press time
Incredibly tough despite being so light
Insane battery life
CONS
Expensive
The processor doesn't have enough number-crunching power for more demanding tasks
Incredibly light and impossibly tough
It's hard to explain just how light the ExpertBook B9450F without handling it in person. The notebook is just 995 grams, or just under a kilo in weight without the charger.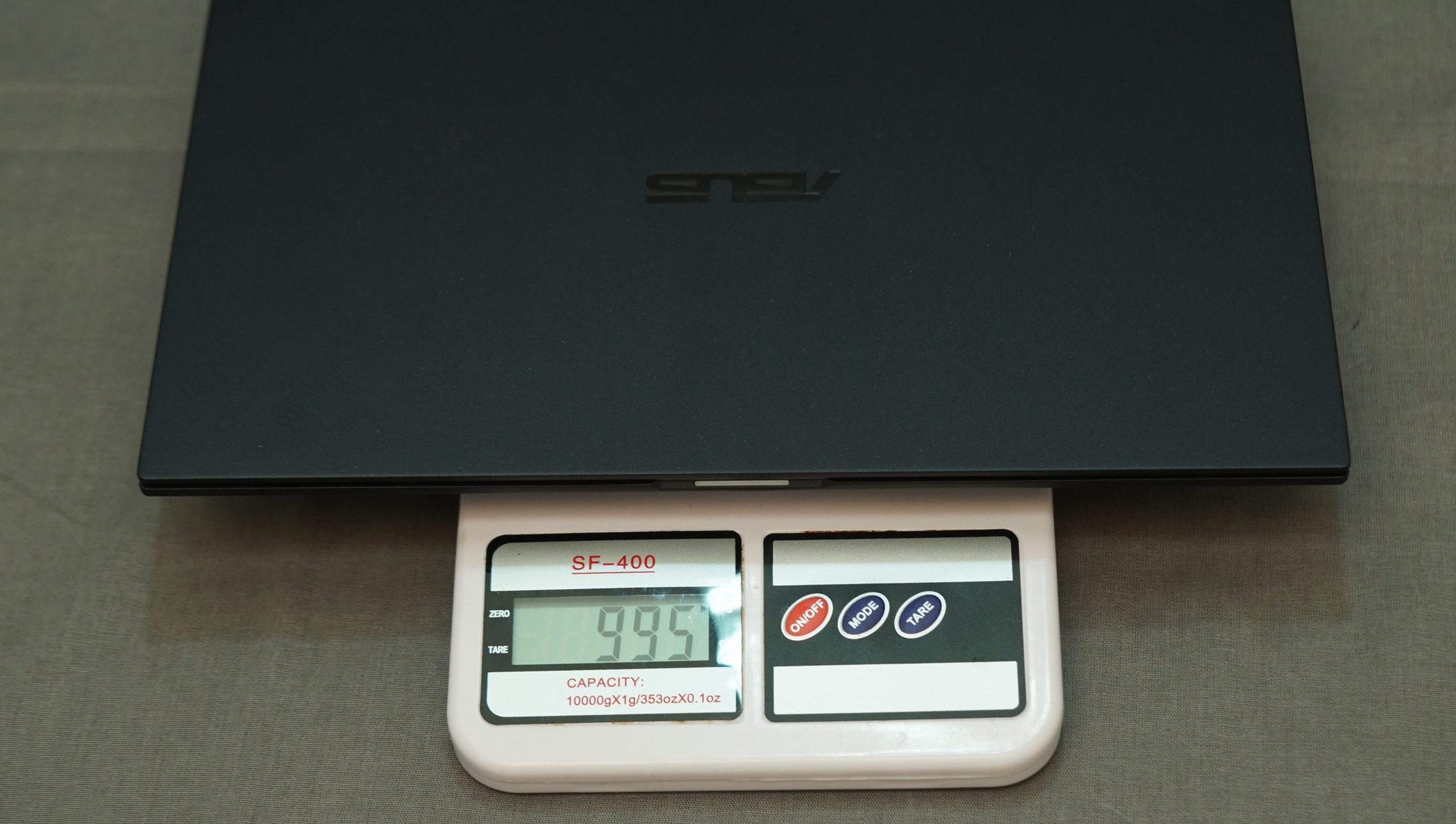 This was all made possible thanks to ASUS' use of a new, magnesium-lithium alloy. The alloy approximates the strength of a regular aluminum chassis at a fraction of the weight. The downside is that it's a pain in the ass to machine, which is part of the reason why the notebook has the price tag that it does (more on this in a bit).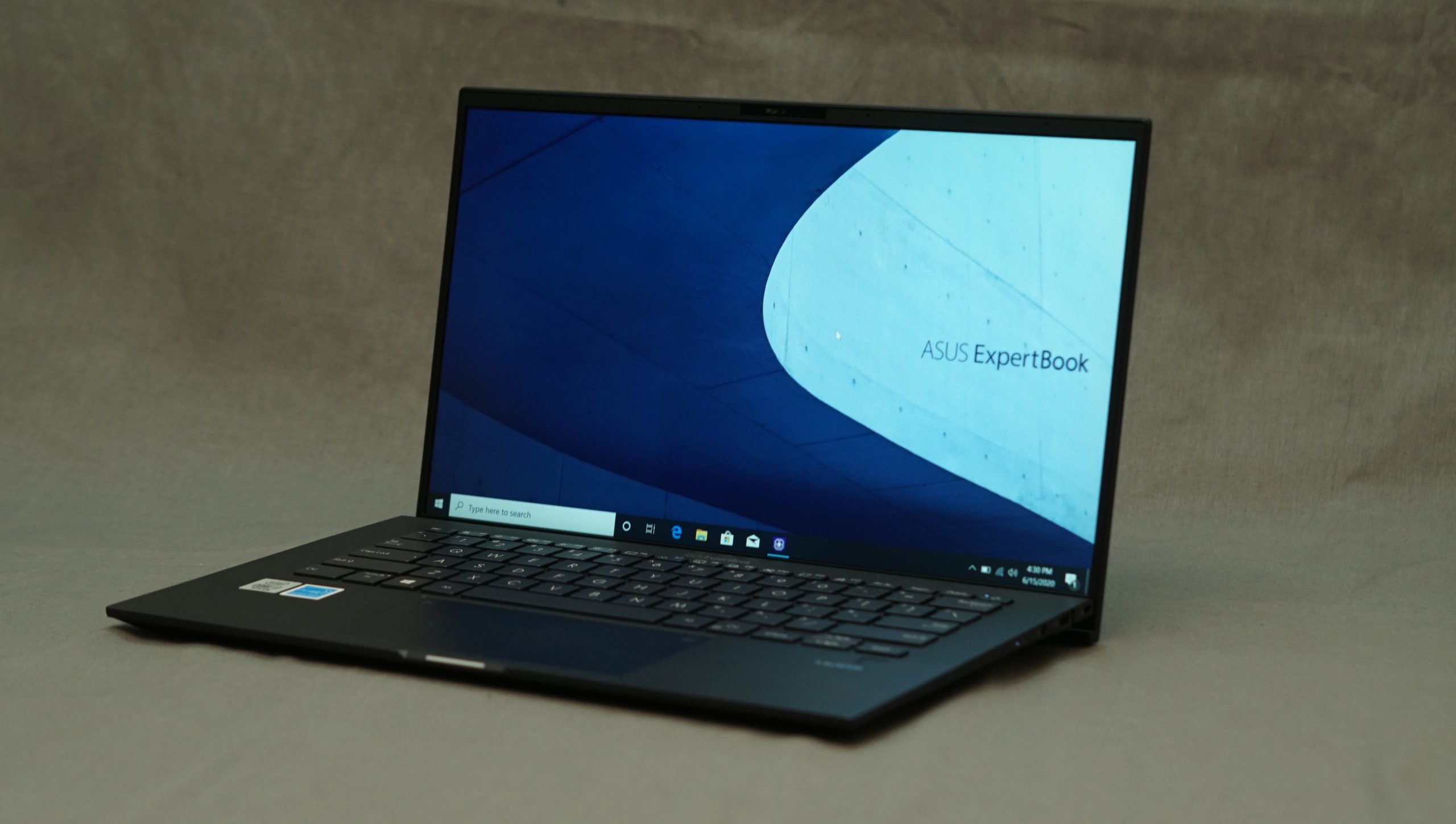 As for overall physical footprint, the ExpertBook B9450F isn't much larger than a traditional 13-inch notebook despite packing a 14-inch display, thanks to the use of really thin bezels and efficient use of space.
ASUS used a dark blue color scheme with metallic flecks to give the notebook a subtle visual flair without drawing too much attention to it, but I would have preferred a matte black or matte blue finish instead.
Just like ASUS' other notebooks, the ExpertBook B9450F has the company's patented ErgoLift hinge built-in, which angles the chassis a few degrees so it's easier to type on.
Aside from being incredibly light, the ExpertBook B9450F is also pretty tough too, as it meets and exceeds MIL-STD 810G standards.
The panel, for instance, can withstand a constant 30kg force on the lid and bottom without LCD damage, and the chassis is rated to withstand 6 harsh shocks in each direction at the speed of 150G/2.5ms.
Chassis has a lot of ports despite being so thin
There's plenty of connectivity options available on the ExpertBook B9450F despite the notebook being so incredibly thin and light. There are two Thunderbolt 3 ports on the left side of the notebook, an HDMI port as well as a connector for a wired internet dongle via an Ethernet cable as well.
There's also a single USB 3.1 port as well as a 3.5mm audio jack and a Kensington lock on the right side.
The ExpertBook B9450F's keyboard layout would have been perfect if ASUS didn't place the power button right above the backspace key.
If you're a fast typer like me, you're going to be hitting that power button accidentally more times than you'd like, and you'll certainly be tempted to yeet this notebook into the upper stratosphere every time it happens.
Aside from that, the keyboard is surprisingly decent, considering how thin the overall profile of the notebook is. The key travel is shallow as expected, but it's deep enough that it's not at all uncomfortable to type after you get used to it.
As for the touchpad, well, I've yet to meet a touchpad I really like, and the one on the ExpertBook B9450F is no exception. One saving grace here though is that you can switch the touchpad to a Numpad, giving you an extra input method when you're doing serious excel work.
The ExpertBook B9450F also has other nice security features too. There's a fingerprint scanner on the chassis right below the minuscule arrow keys, along with an IR camera for fast, secure log-ins via Windows Hello.
The display looks great if a little dim
Like I mentioned earlier, the ExpertBook B9450F has a 14-inch, full HD non-touch capable display that's treated with an anti-glare coating so you can use it outdoors without any problems.
Like we mentioned earlier, the ExpertBook B9450F has very thin bezels of 4mm at the top and sides. Even with the incredibly skinny bezels, ASUS has found a way to stuff an HD camera in front along with an IR sensor.
For some reason, ASUS made the hinge of the ExpertBook B9450F to be able to rotate 180 degrees so the display can lie flat on the table. I'm not sure what's the use of this feature, since the panel of the notebook isn't touch-enabled to begin with anyway.
Performance is a mixed bag
The ExpertBook B9450F is powered by an Intel Core i7-10510U processor and can be had in configurations up to 16GB of LDDR3 memory and up to 2TB of SSD storage via dual NVMe PCIe.
With normal use, the ExpertBook B9450F sailed through productivity tasks like writing, creating and editing excel sheets, and general browsing. The processor is good enough for day-to-day tasks without hitting any problems.
The rub comes when you try to use the ExpertBook B9450F with anything even remotely CPU intensive, like video editing.
The Core i7-10510U processor inside the notebook only has four cores compared to the Core i7-10710U that's usually found on more premium notebooks.
The tradeoff here is that the processor sips, rather than gulps, power. I re-ran Jamie's looping test for this particular notebook and I got an astounding 16 hour and 10 minutes run time.
That's insane battery life, though again that's coming at the expense of serious number-crunching capability. Still, if you're the sort of person that's out the whole day and only needs a notebook to file reports and write excel sheets all day long, the slightly lower performance isn't going to matter.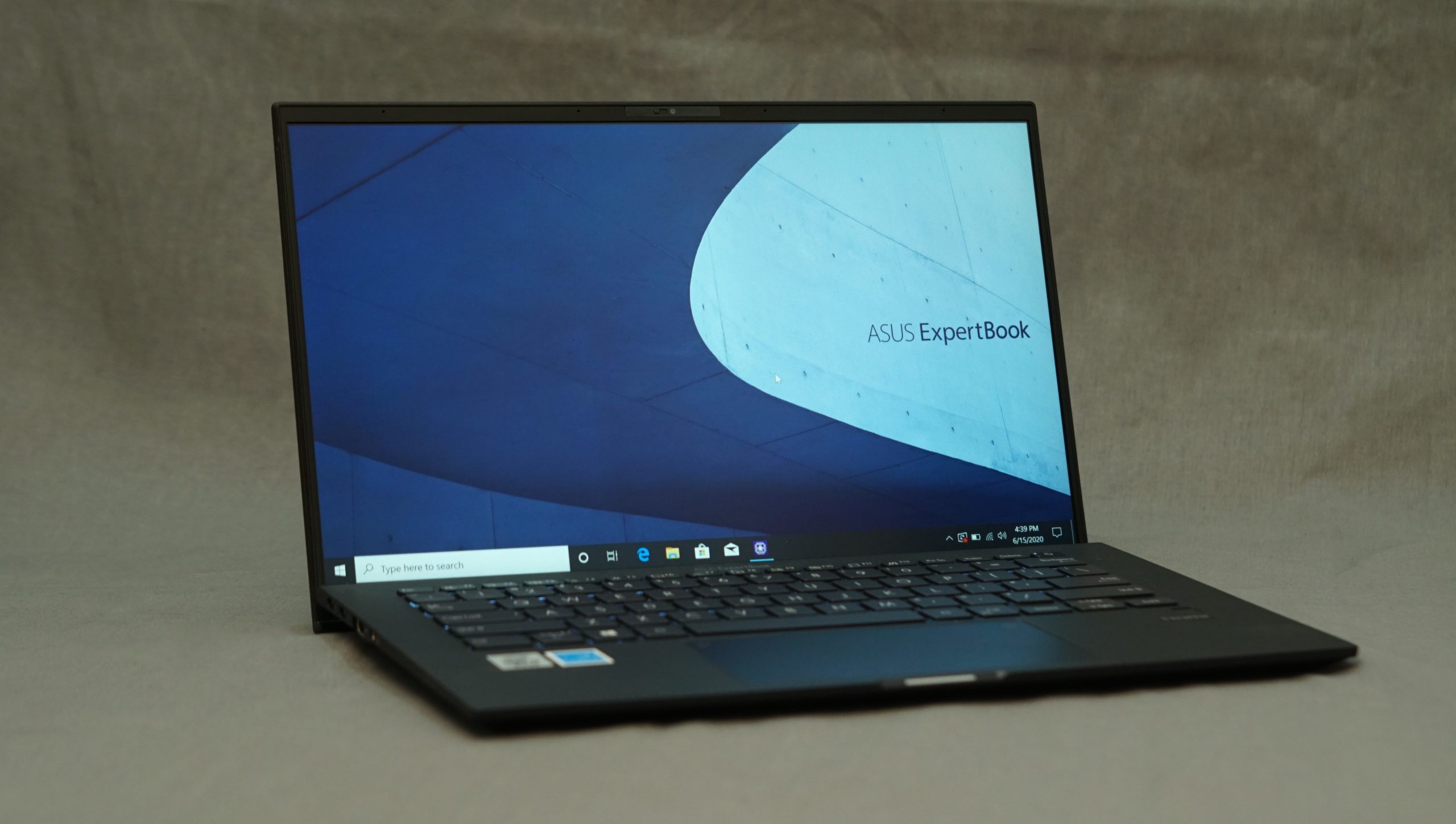 Verdict: an exceptionally brilliant business notebook, but the price is going to be a big factor
ASUS did a lot of things right with the ExpertBook B9450F. It's incredibly light, tough, and sturdy – things that are needed in a notebook meant for the corporate world.
Its screen is pretty good, and despite its faults it more than enough for daily use, perfect for meetings in coffee shops when it's finally safe to venture outside.
Its battery life is insane too and has the longest run time of any notebook we've tested so far in Unbox.
Of course, a premium notebook like this isn't going to be cheap, and while ASUS has yet to announce local pricing for the notebook, we expect it to be close to Php 100K for the top-tier variant.
Processor

Intel Core i5-10210u/i7-10510U

Display

14" LED-backlit, IPS Full HD (1920 x 1080), 16:9 aspect, anti-glare screen, 300nits brightness display

RAM

8GB / 16GB 2133MHz LDDR3 onboard (dual channel support)

Storage

512GB / 1TB / 2TB SSD (up to dual 2TB)

Web Cam

720p HD camera with microphone; IR camera

OS

Windows 10 Home / Pro
Comments (1)