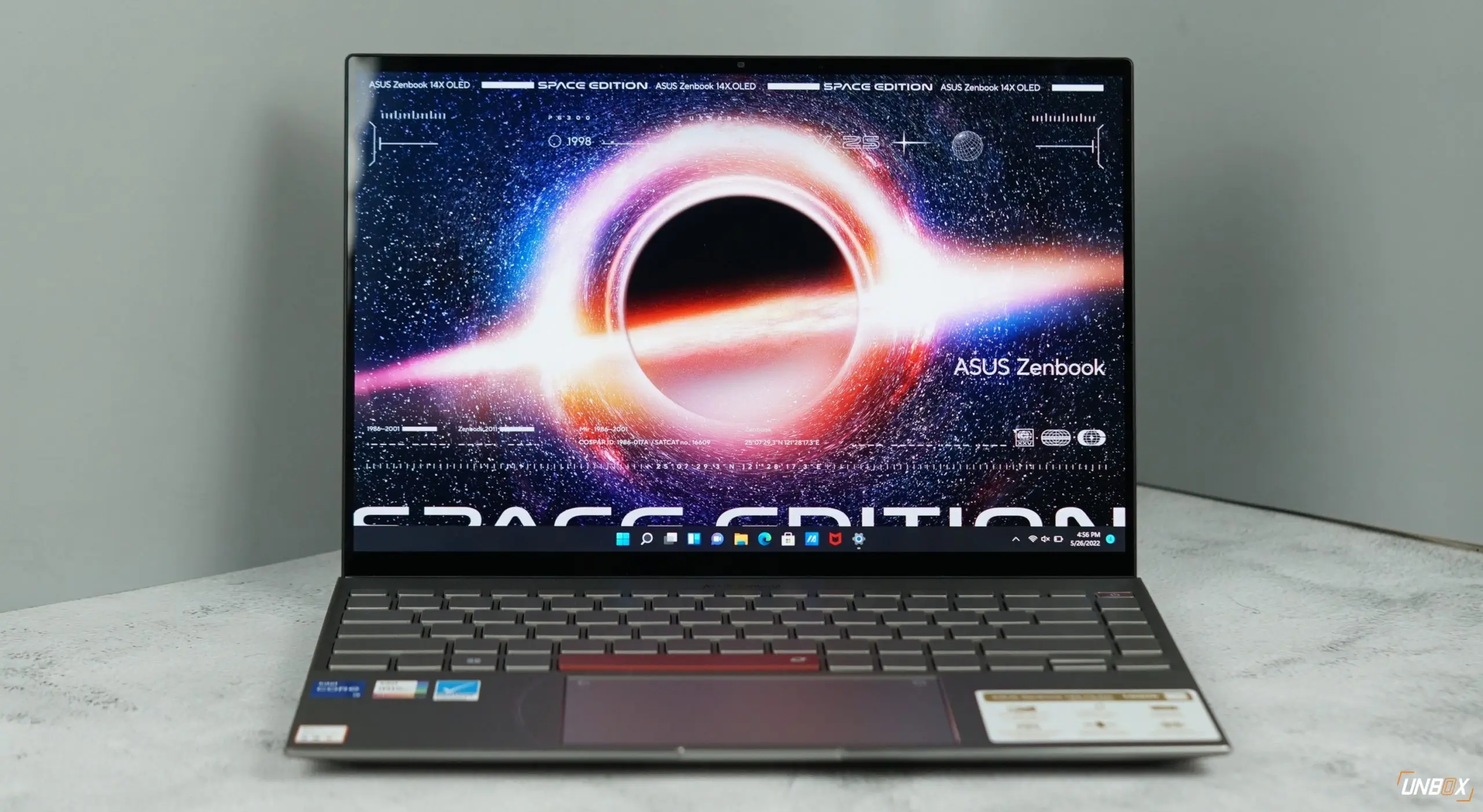 Review verdict: The ASUS ZenBook 14X Space Edition is one of the trippiest, most premium laptops we've ever seen from the Taiwanese company. It's a great way to show off Intel's 12th gen Alderlake platform, though that premium design comes with a steep price.
Pros
Excellent design and craftmanship
Cute P-OLED display at the back
Extremely punchy OLED panel
Cons
Expensive compared to other models
So-so battery life
ASUS' new Zenbook laptops not premium enough for you? Then it might be worth taking a look at the Zenbook 14X Space Edition. ASUS has blinged out their 14X chassis with an external screen and space-travel-themed design cues, and the end result is a striking laptop that becomes the center of attention whenever you pull it out of your bag.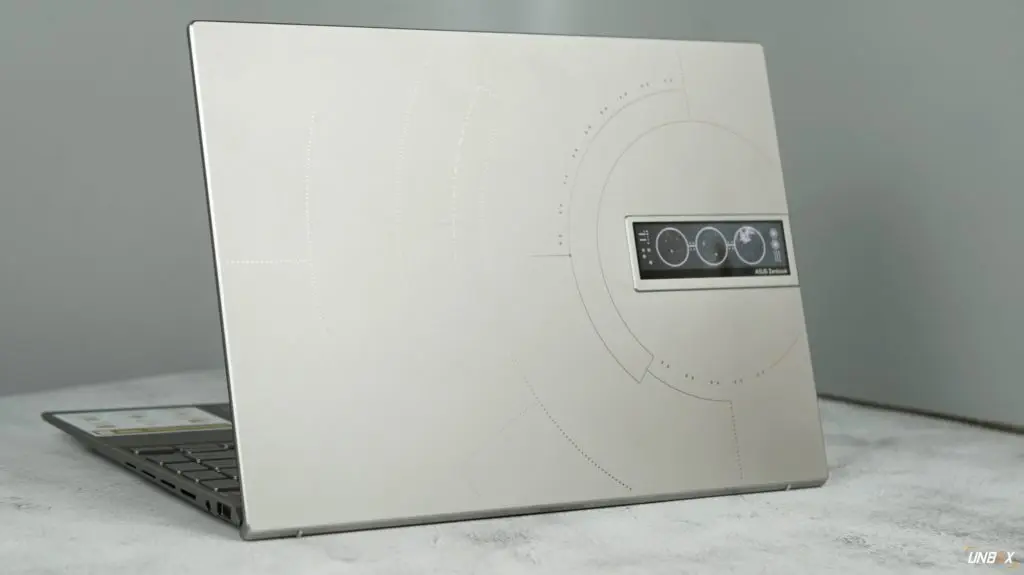 Design
The overall shape and basic design of the Zenbook 14X Space Edition is derived from the ZenBook 14X that ASUS released earlier this year with key differences. If it wasn't obvious already, the laptop has a lot of space-themed design elements built into its chassis, with the most obvious being the rectangular P-OLED display on its lid.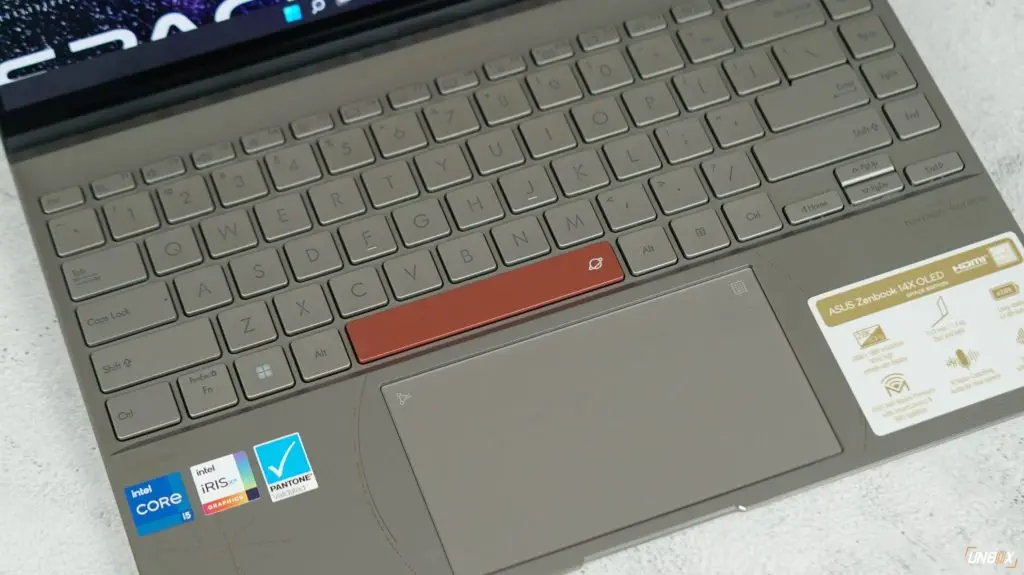 The space theme is further emphasized by the laser etchings on the lid and chassis, which include morse code deliberately inserted into the lid (it spells out Ad Astra per Aspera, which is an old Latin proverb meaning "Through hardships to the stars"), as well as circles in the chassis that signifies the orbit of the space station Mir when it was still in service.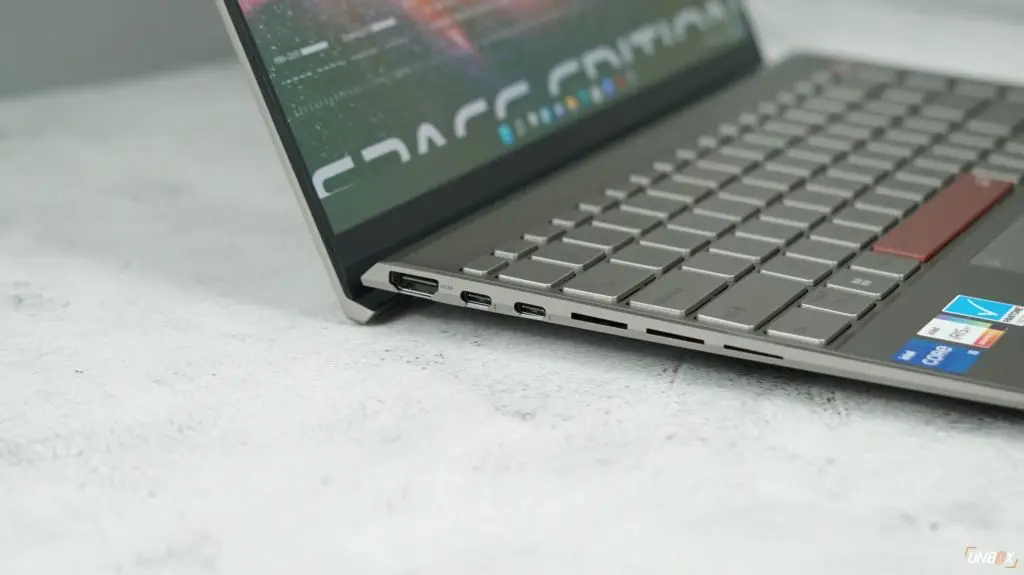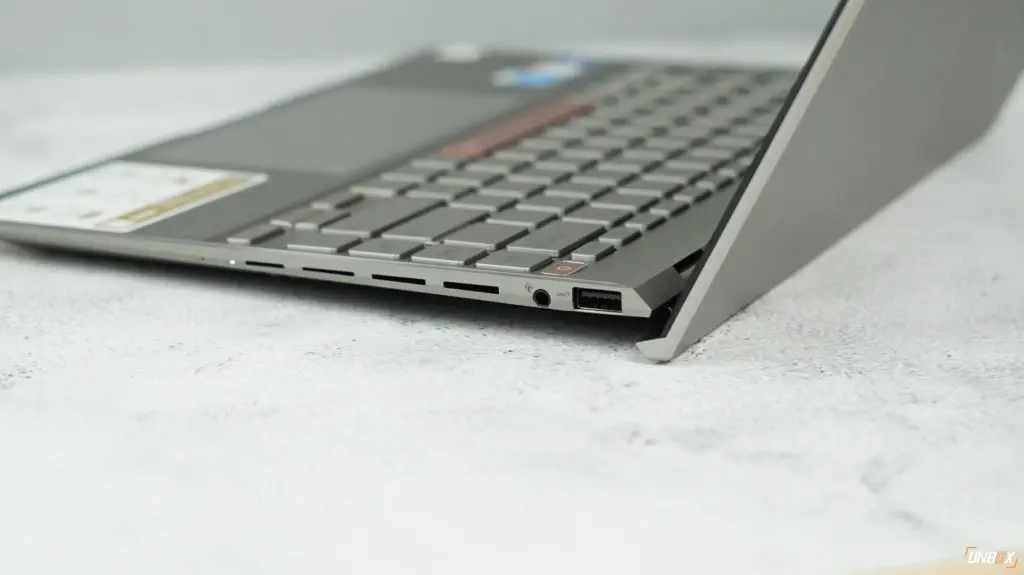 But why space? Well, Zenbook 14X Space Edition was built to commemorate the fact that in ASUS sent several P6300 laptops up to the Russian Mir space station for an extended 600-day mission. According to ASUS, the laptops proved to be a hit with the crew.
Since the Zenbook 14X Space Edition was built on top of the Zenbook 14X chassis, you can expect all the same design choices here that made the previous model such a hit with us: a rigid, all-metal chassis, excellent fit, and finish, as well as plenty of ports and connectors on the side for all your accessories.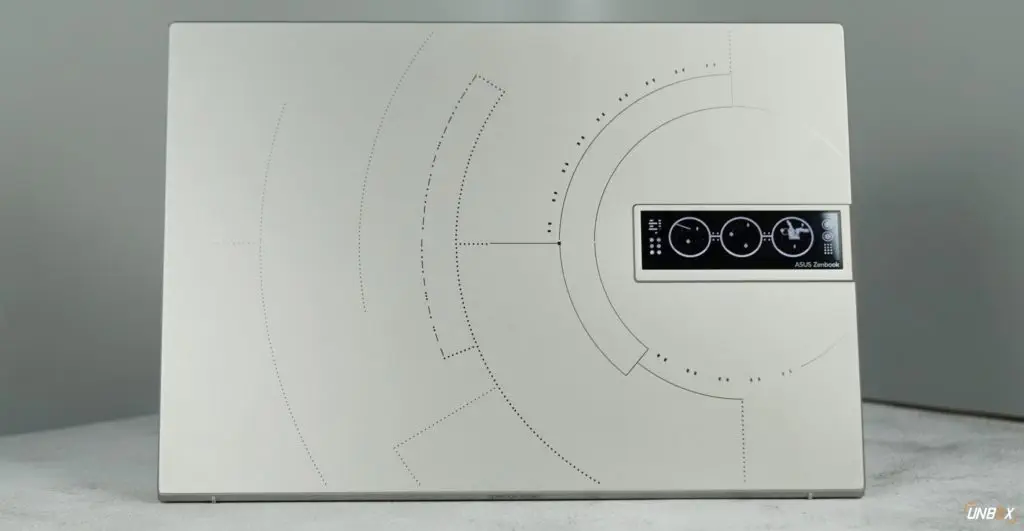 Display and sound
Before we talk about the laptop's gorgeous display, let's circle back to that 3,5-inch P-OLED display on the lid. The ZenDisplay as ASUS calls it is customizable and can show time, battery life, and other messages, as well as QR codes and animations. The choices for animations available at launch are a little thin, though we expect that to change after the laptop's been out for a while.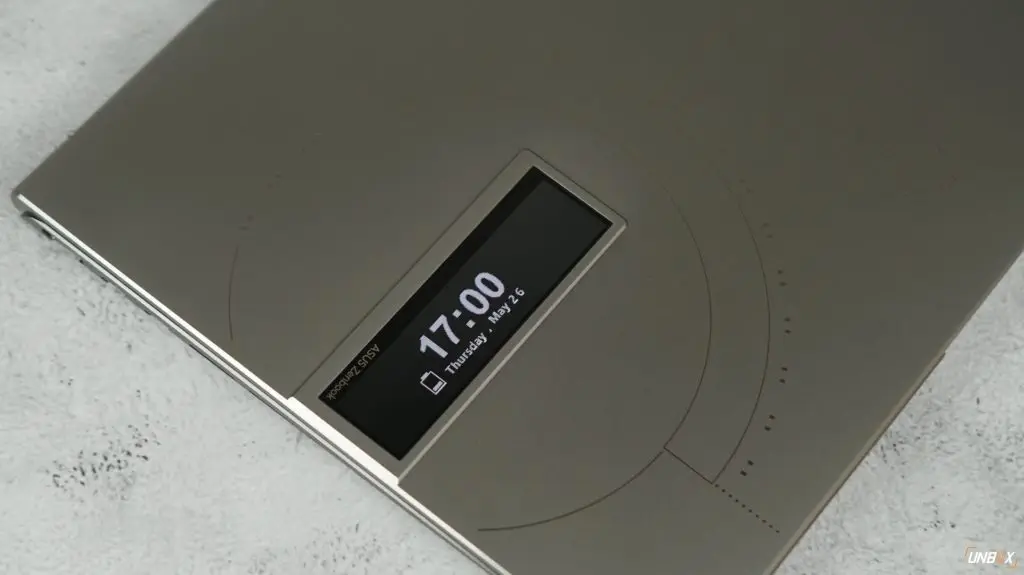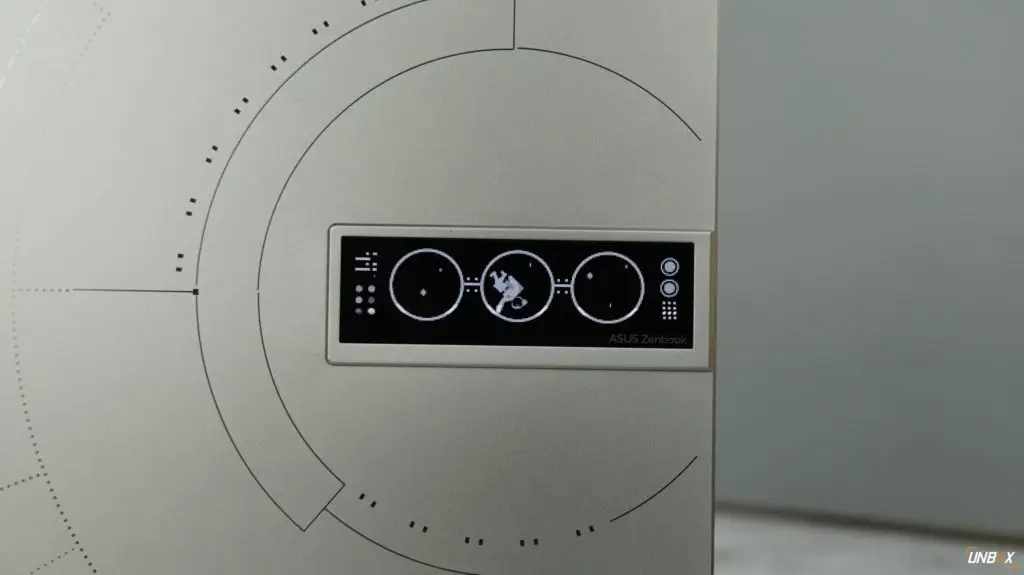 The actual display itself is very good, which is what you'd expect from a laptop like this. Specifically, you're looking at a 14-inch, 16:10 2880 x 1800 OLED PANTONE validated display that has touchscreen functionality and a 90Hz refresh rate. ASUS promises 100% DCI-P3 color gamut coverage as well as 550 peak brightness.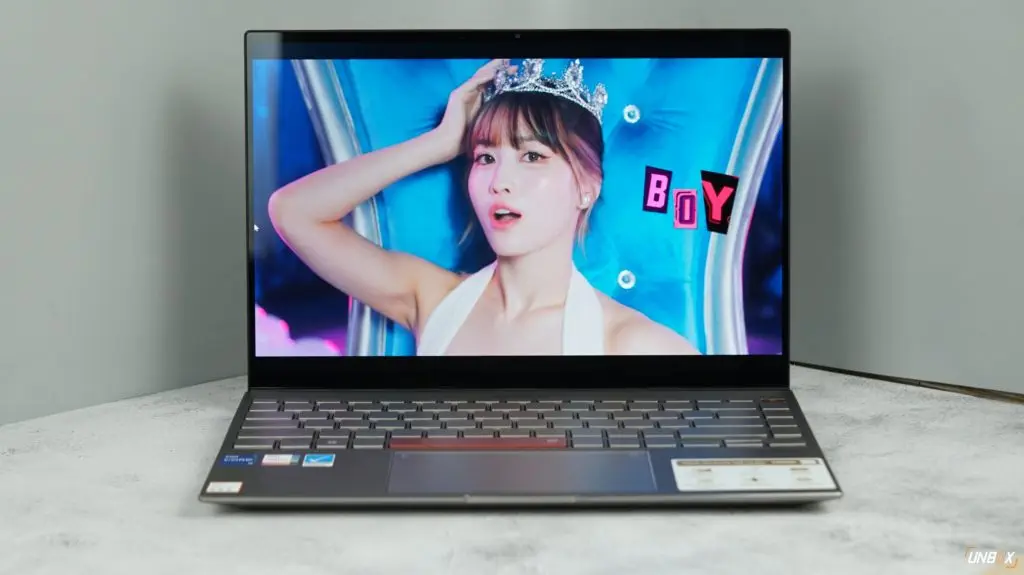 Our colorimeter confirmed ASUS' display promises, and we found that the ASUS Zenbook 14X Space Edition had excellent color accuracy as well as color gamut coverage. You can check out the full report here.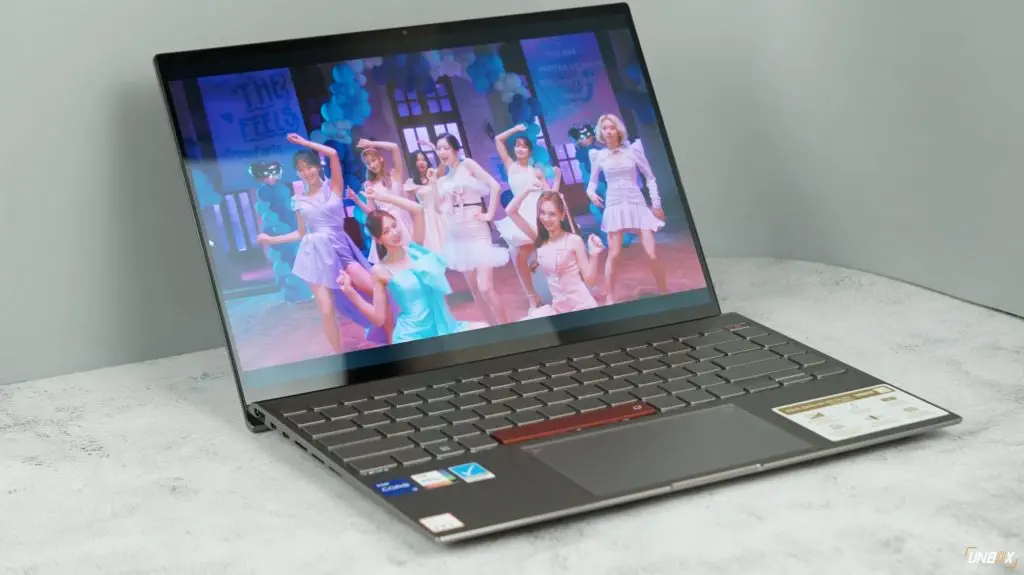 As for sound, the laptop has very, very good Harman/Kardon branded speakers, and even at 50%, it was loud enough to fill a decently sized room. The sound quality was excellent as well, and it never suffered from distortion even when we pumped up the volume to max.
Keyboard and trackpad
ASUS also put space-themed elements in the design of the keyboard, specifically the color-blocked power and spacebar keys. All the keys are backlit as well.
The keys are relatively compact and well-spaced. There's plenty of key travel here and that combined with ASUS' Ergolift hinge makes for comfortable typing even during extended writing sessions.
The trackpad is big and responsive and transforms into a number pad when needed with a simple push of a button. It's a nifty trick that should come in handy for people who work a lot with programs like Excel.
Performance and battery life
One of the biggest draws of the Zenbook 14X Space Edition is the use of Intel's 12th generation chipsets, specifically the Core i5-12500H that was in our review unit. There's a more powerful Core i7 variant available that's a few thousand pesos more, plus an even more powerful Core i9 variant that isn't being offered in the Philippines.
Paired with that processor is 1TB of PCIe 4 SSD storage, along with 16GB of LPDDR5 RAM. The overall computing package is powerful enough that the laptop will be able to handle most tasks without breaking a sweat, including video and photo editing duties.
AAA gaming is out of the question though, despite the laptop sporting Intel's Iris Xe graphics. Iris Xe isn't really good enough as of yet save for very light, casual gaming in HD resolutions – the ZenBook 14X Space Edition is purely a productivity-focused machine.
As for battery life, the ZenBook 14X Space Edition managed to score a mediocre 3-hour and 12-minute score in our punishing battery run down. That 90Hz refresh rate display plus the laptop's extremely loud speakers didn't really help it in our battery rundown test (which involves running a YouTube stream in 50% volume while set to full screen), though you're probably going to get double the battery life if you're using it mainly as an office machine.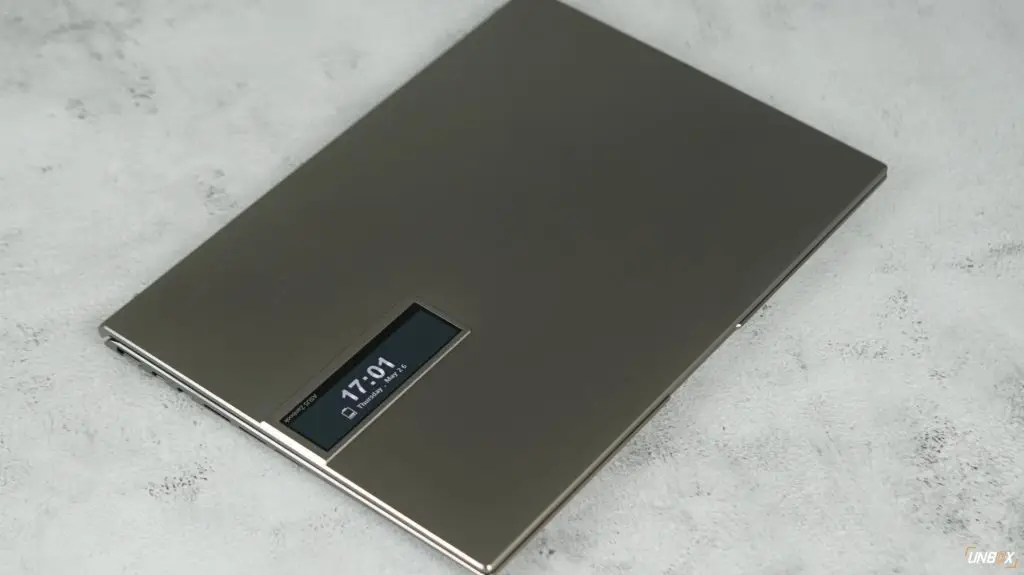 Wrap-up and verdict
The Zenbook 14X Space Edition is definitely not for everyone as we found out in our review of it in the Philippines. Its higher SRP VS ASUS' other OLED models make it impractical for most people especially since you're getting roughly the same feature set as their more affordable models.
That being said, the people that the laptop is targeting will love how distinctive it looks VS the slew of other options out there. The display on the lid is a real conversation starter for sure, and there are very few premium laptops that have the same distinct style as the Zenbook 14X Space Edition.
ASUS Zenbook 14X Space Edition Review Price Philippines
The ASUS Zenbook 14X Space Edition that we reviewed has a price of Php 84,995 in the Philippines. The even more powerful Core i7 variant is priced at Php 99,995.
Comments (0)