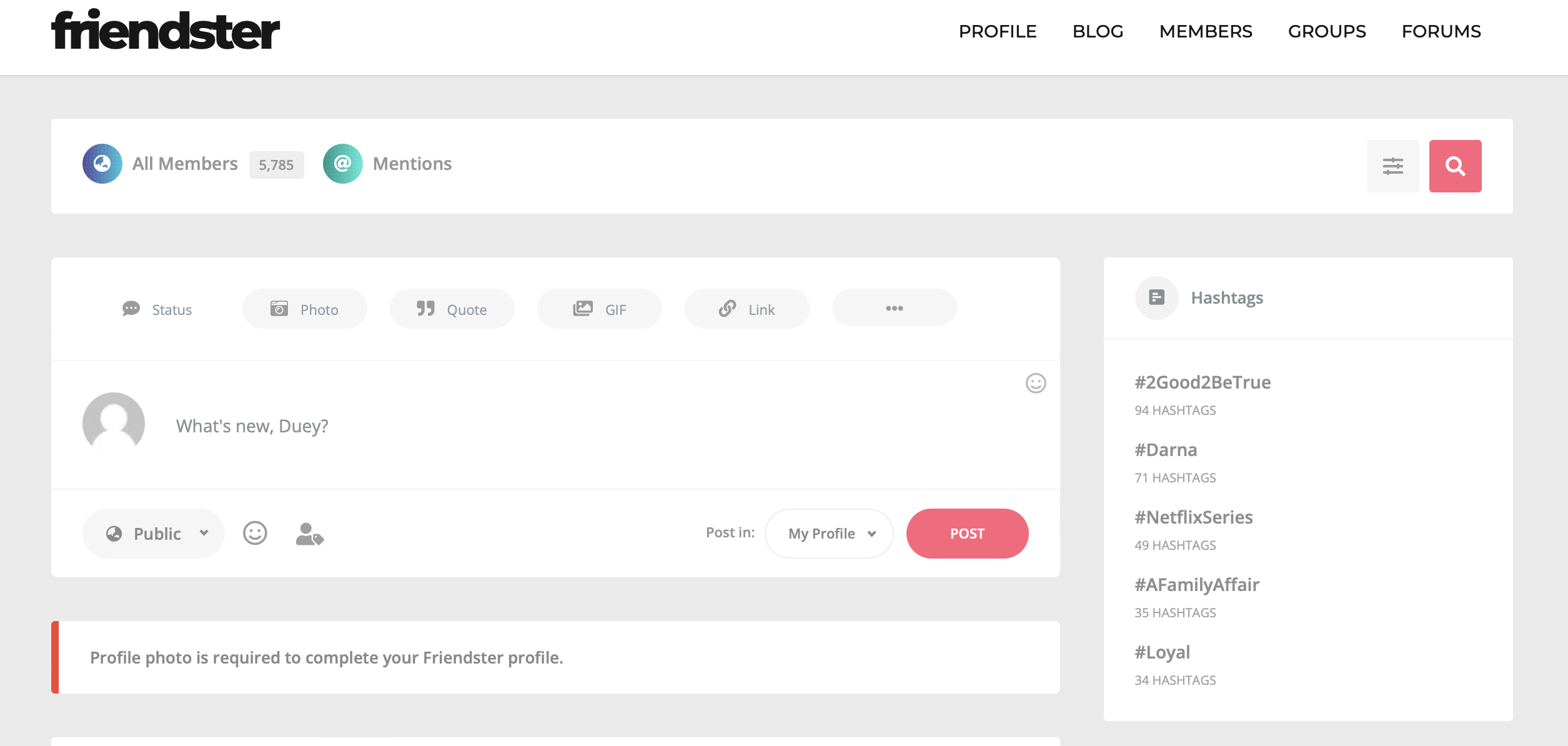 UPDATE: AVOID trying to make an account on this "new" Friendster site. Read more on our follow-up article here.
---
(Original) Remember Friendster, the OG social media network of the 2000s that predated Facebook? It seems that the social media platform is set to return, and they are accepting sign-ups right now.
Friendster does not have any app in the meantime, so you'll have to access it via a web browser. In its current iteration, you have tabs for blogs, members, groups, and forums–so it's pretty basic for now. You also have a news feed as well, and there are around 6,000 members in Friendster since it went live on November 26.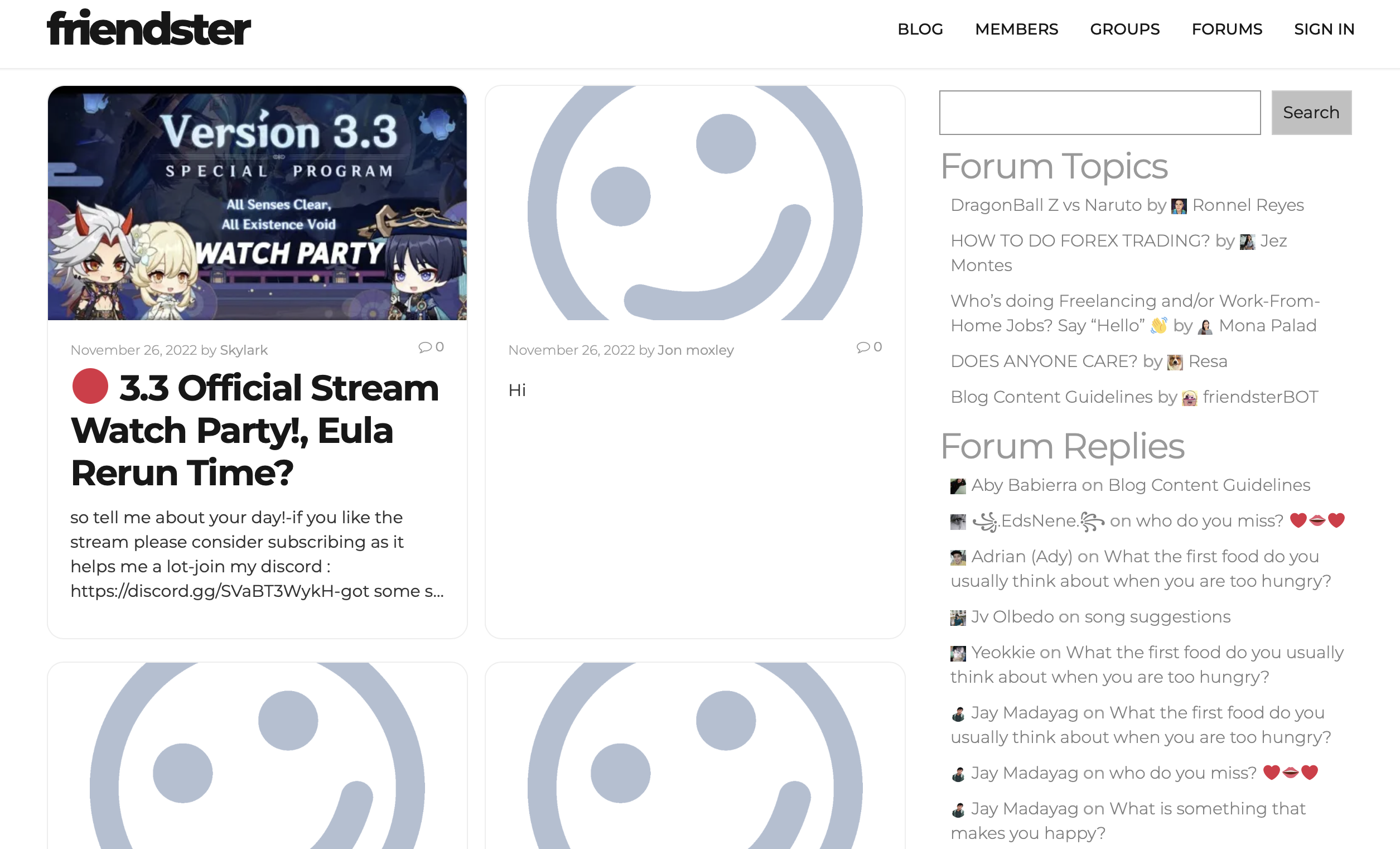 There's not much going on with the new Friendster for now, and good luck if you want to sign up and even use it: we tried to browse through the social media platform, but load times were at a snail's pace. We think that there's an influx of users (mostly Filipinos based on what we saw so far) trying to sign up for an account, and the new social media platform is having a hard time accommodating the demand for accessing its platform.
Do note, however, that there's no announcement if this is an official social networking platform, so be very cautious when you plan to make an account.
The supposed revival of Friendster as a social media platform comes four years after it has closed down for good as a social gaming site back in 2018. Prior to that, Friendster repositioned itself from being a social networking site to a social gaming site in 2011.
Comments (0)