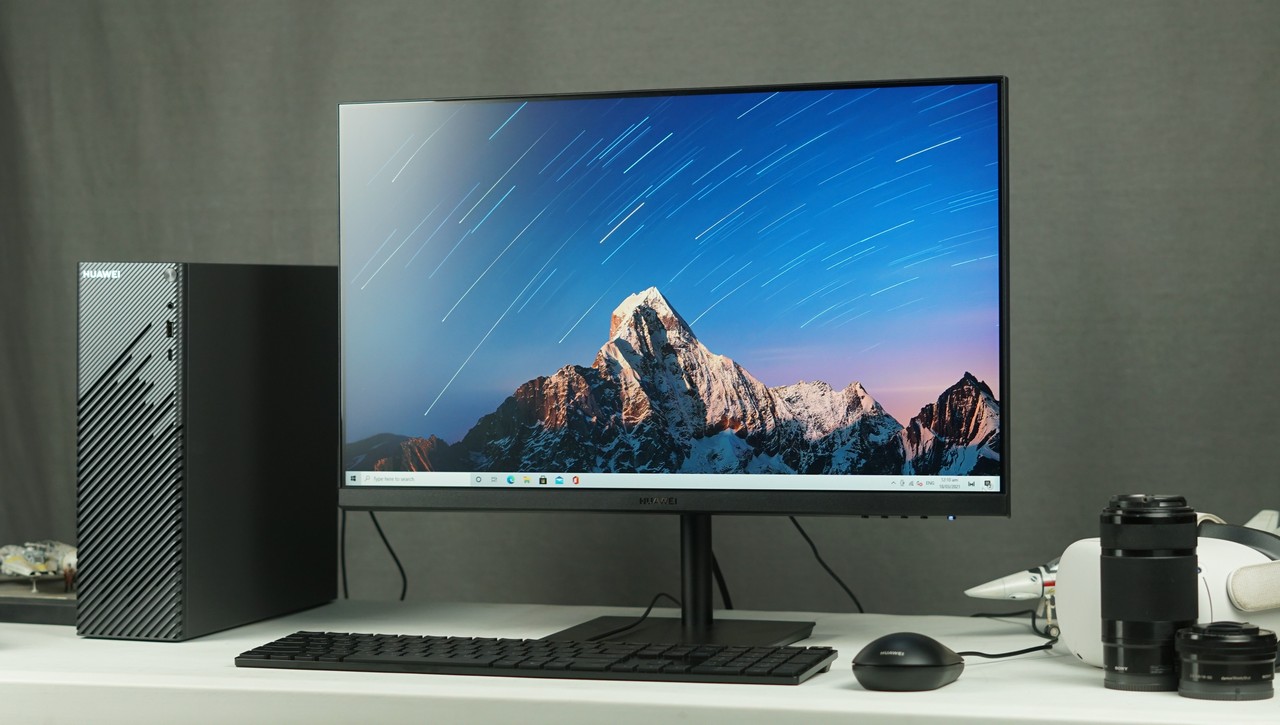 Review Verdict: Huawei is entering the pre-built market this year with their no-nonsense Mate Station S desktop. The Mate Station S delivers solid value thanks to its powerful chip and easy to service innards, but the brand faces an uphill battle against established PC makers like Lenovo, ASUS, and Dell in the Philippines.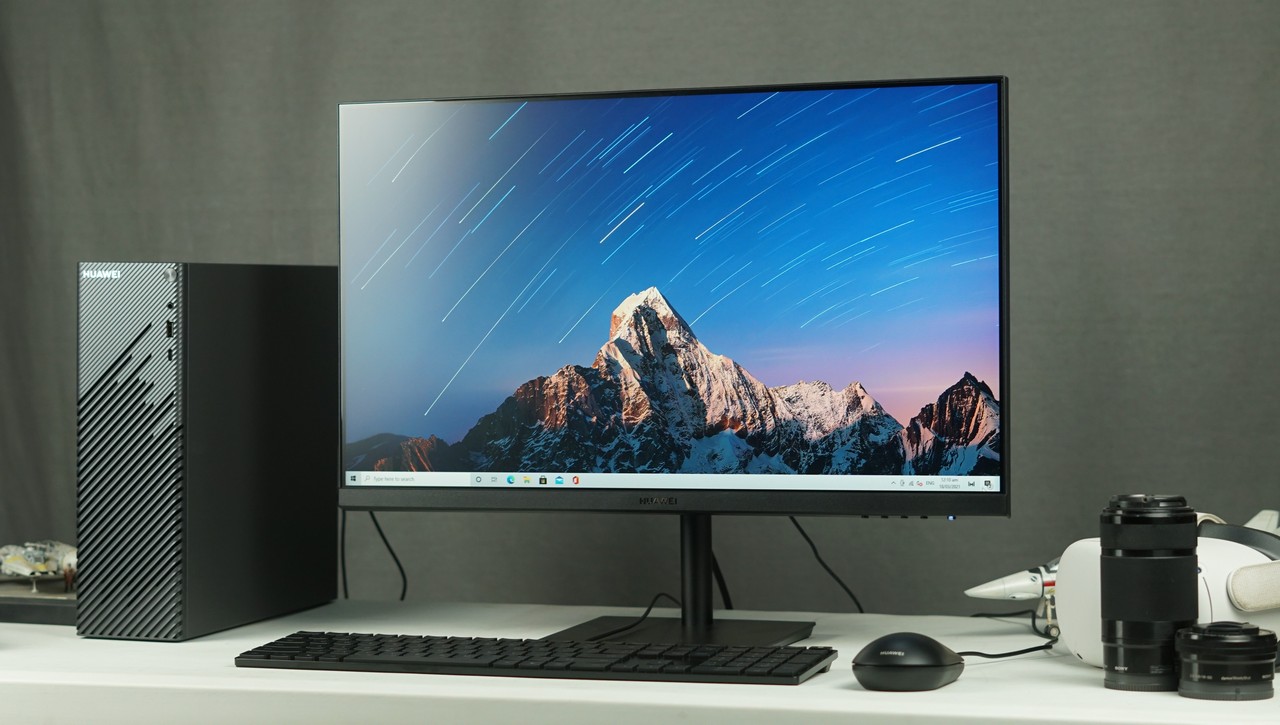 Pros
Design is a nice change of pace from corporate black boxes
Plenty of ports and connectors
Powerful hardware
Keyboard has a fingerprint scanner and NFC reader built-in
The monitor is great value
Cons
Lots more established contenders in the pre-built space already
Thought that Huawei's pivot to laptops was surprising? You ain't seen nothing yet, as the smartphone brand is now offering their very first desktop PC – the Mate Station S – to Philippine buyers. The brand hopes to become the choice for people looking for a fully integrated solution to anyone who prefers a desktop to a laptop during our WFH existence during the modern plague.
Design
Huawei tried its best to make the Mate Station S look the part of a corporate machine without it turning into a boring homogeneous black box that's often seen in offices, and they've succeeded somewhat. The grey exterior of the chassis has interesting lines that break up the otherwise monotonous stamped steel sides of the unit.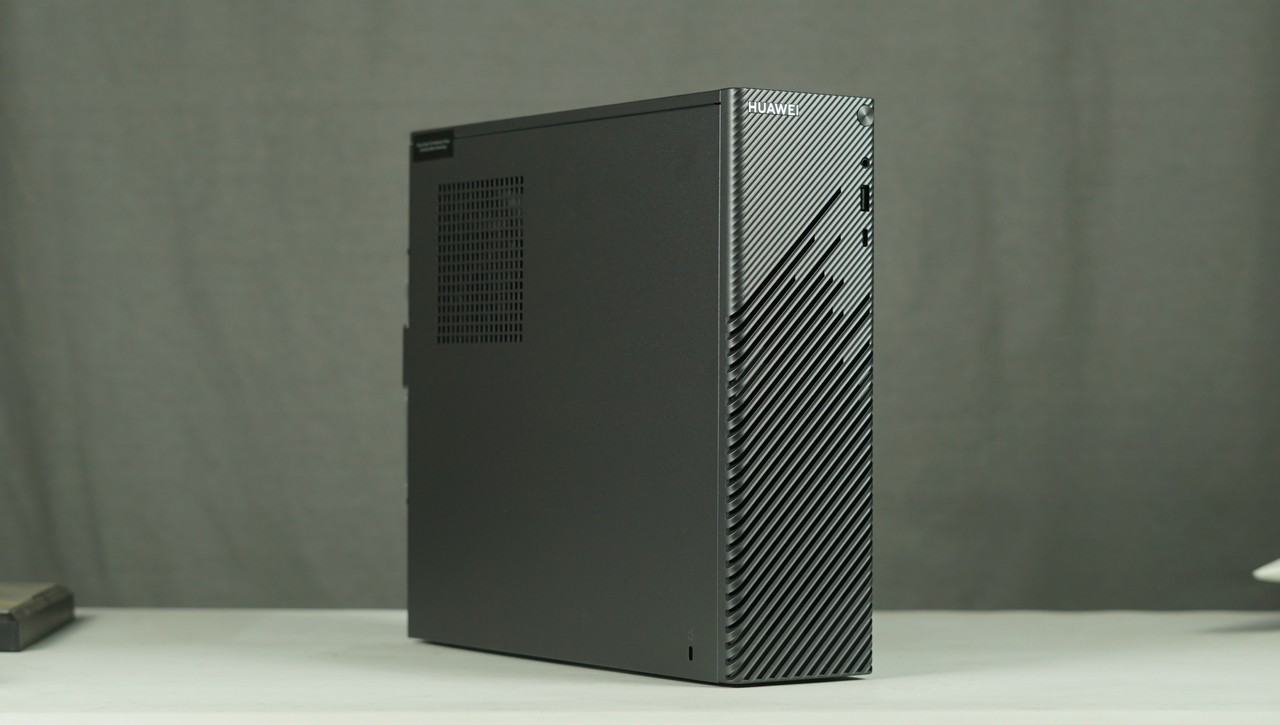 The Mate Station S is relatively thin (thinner than your typical consumer desktop tower anyway) which means it won't be taking up much space on your desk. There are plenty of connections here consisting of 4 USB Type 3.1 ports on the back, an HDMI port as well as a VGA port to connect a variety of displays that are common in offices. The requisite RJ45 connector is there as well, along with a serial port to connect to devices that require it.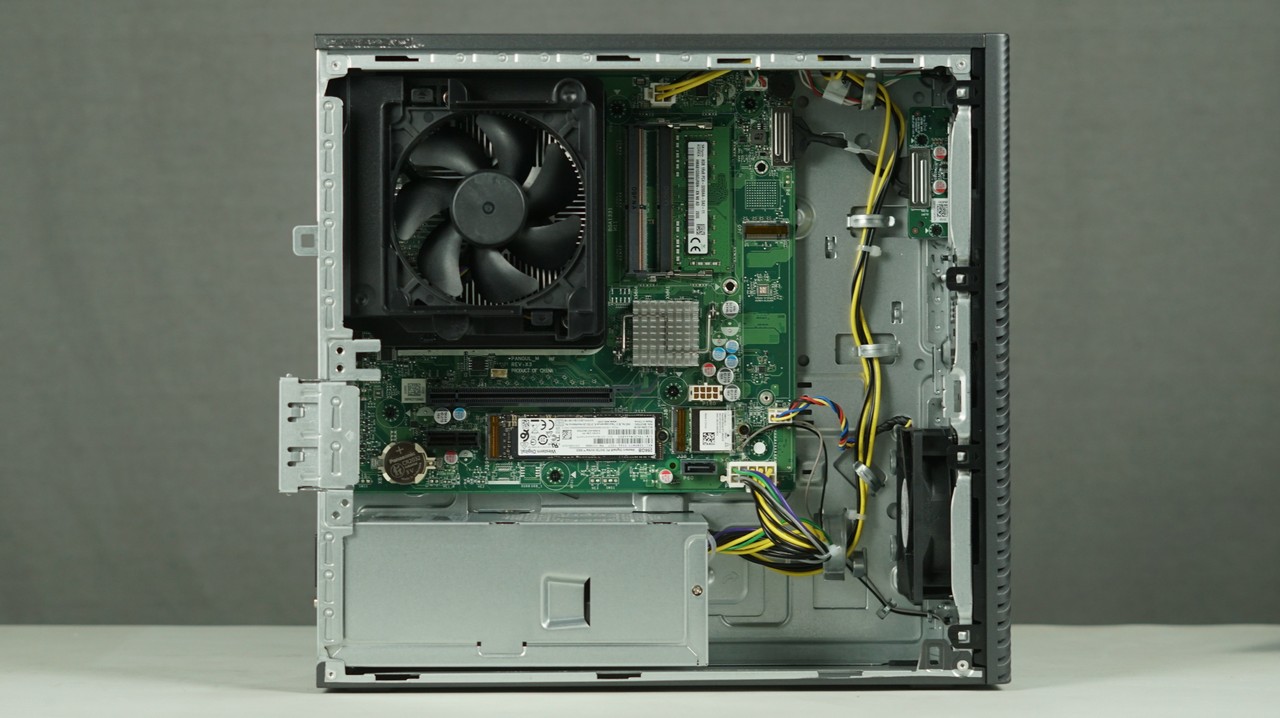 On the front is the power button, a 3.5mm audio jack, a USB 3.1 port, and a USB Type-C port that supports 9V/2A fast charging.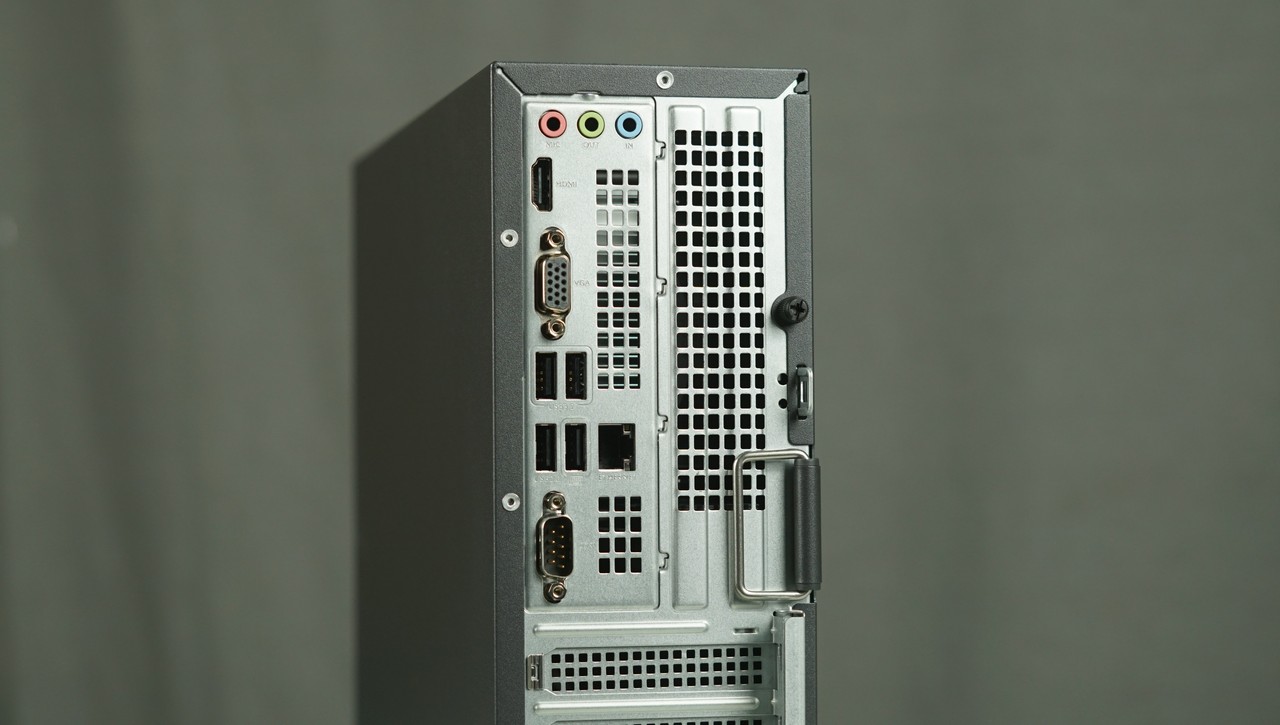 Huawei is also offering a keyboard with the Mate Station S that has an integrated fingerprint scanner on it as well as an NFC reader on the shift button, as well as a mouse. The desktop has multiple wireless connectivity options including 802.11 ac WiFi and Bluetooth 5.0.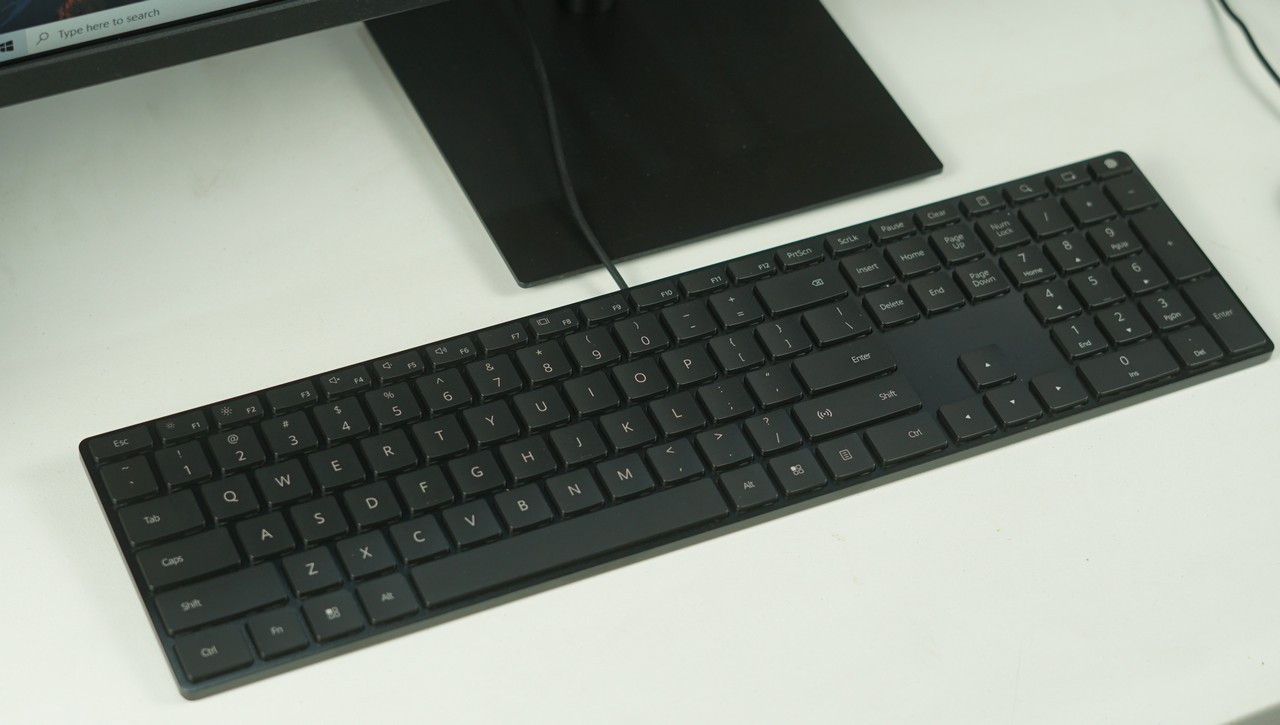 The keyboard looks aesthetically pleasing though its thin-bezel design takes quite a bit of getting used to.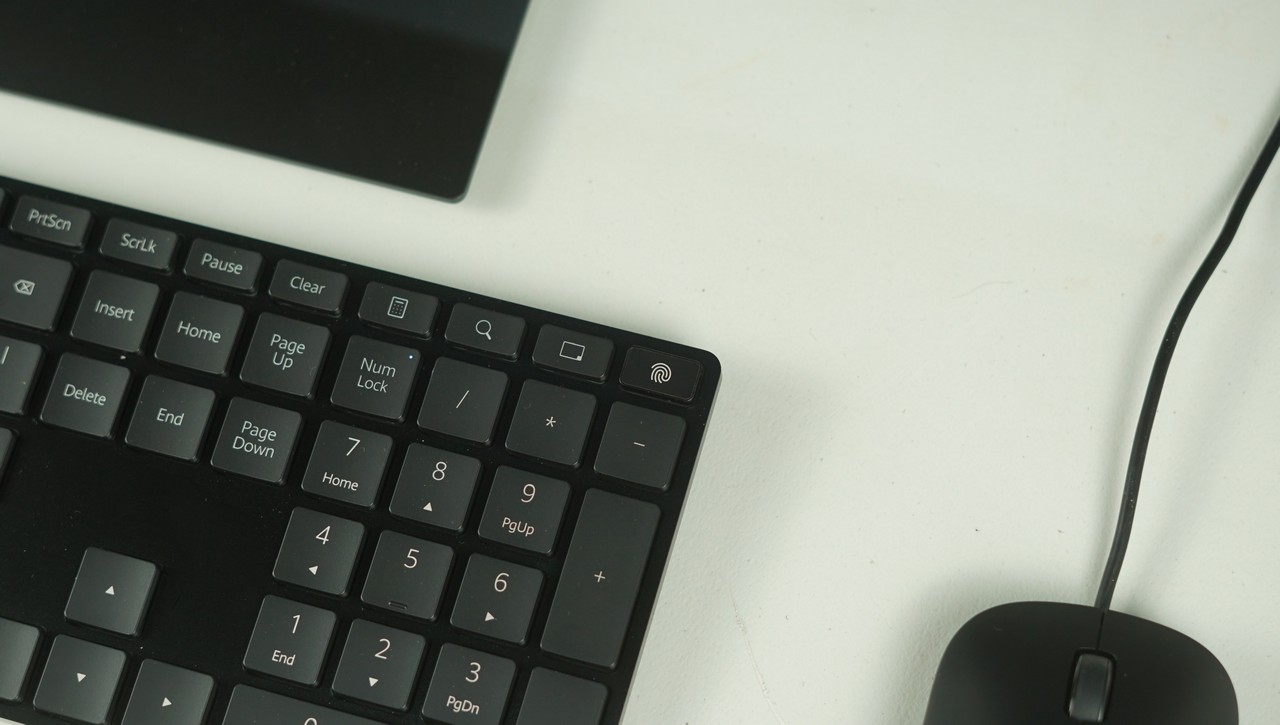 On the upside, the integrated fingerprint scanner is incredibly quick and accurate, though the setup is a bit fiddly that's not really Huawei's fault – that's more of a Windows thing.
The desktop also has Huawei Share – though you will have to have a Huawei phone to enjoy it. Nevertheless, the NFC reader is quick, easy to use and its integration into the shift button is pretty clever.
Display
A key component of the Huawei Mate Station S is the display, dubbed the Huawei Display. It's a fashionable 23.8-inch display that you can buy with the Mate Station S which, considering its specs and its price, is a great buy on its own. The display has a Full HD panel using IPS tech, has very narrow bezels (5.7mm on the sides and top), and has excellent gamut coverage.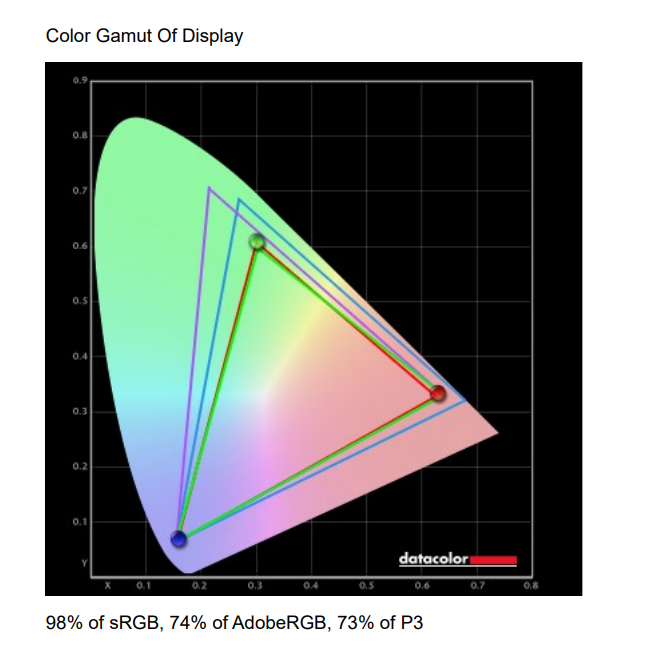 For what you're getting the display is a good buy on its own. The stand looks very elegant, though you're not getting a lot of adjustability in terms of pivot or rotation, as you're only given tilt controls for it.
OSD adjustments and controls are done through separate buttons on the lower right of the monitor which is a little annoying.
Anyone looking to do serious colorwork will appreciate the color accuracy of the display, and considering how much it is you're really getting a bargain here. You can check out the color report of our Spyder5 Elite here.
Performance
The Mate Station S is powered by AMD's Ryzen 5 4600G desktop processor built on a 7nm manufacturing process. It's not to be confused with the recently launched Ryzen 5000 chips.
Confusing name aside, the Ryzen 5 4600G performs pretty well, making it more than enough for basic computing tasks as well as more computationally intensive work like photo editing and video editing.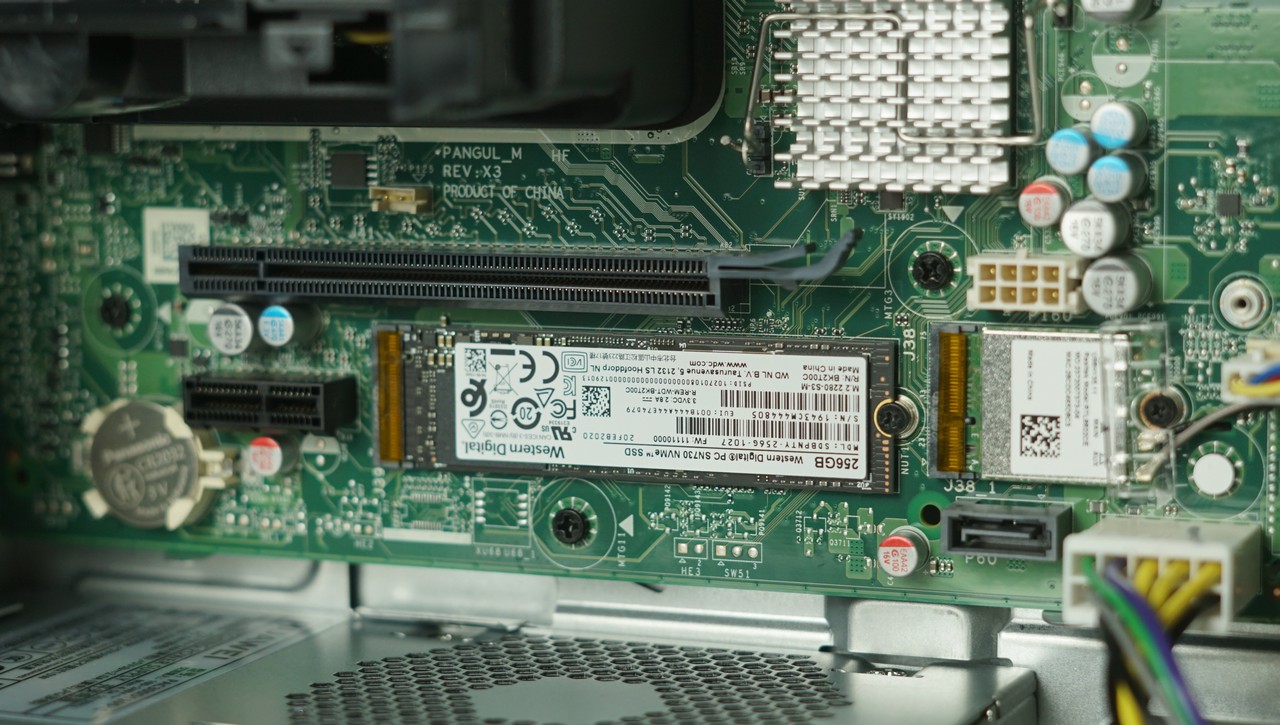 The Mate Station S comes with 256GB of NVMe SSD storage, as well as 8GB of RAM. There's plenty of expandability too – if you don't mind voiding the warranty, you can further expand the desktop's innards thanks to the PCIe x 1 slot and the PCIe x16 slot, and add in even more storage by swapping out the 256GB NVMe SSD with a bigger capacity drive further down the line.
Thankfully Huawei didn't solder on the RAM, so you can add even more if you need to. The only downside is that it uses SODIMM modules instead of regular DIMMs which might be an issue depending on its availability.
There's plenty of space inside the case so thermals aren't going to be an issue. Noise isn't a huge problem here, and you can barely hear the fan under full load.
The desktop sports integrated graphics via AMD's Vega GPU, and while it's good enough for general use and for editing photos and video, it's not really for gaming, no matter how the company thinks that an integral GPU can be used for gaming.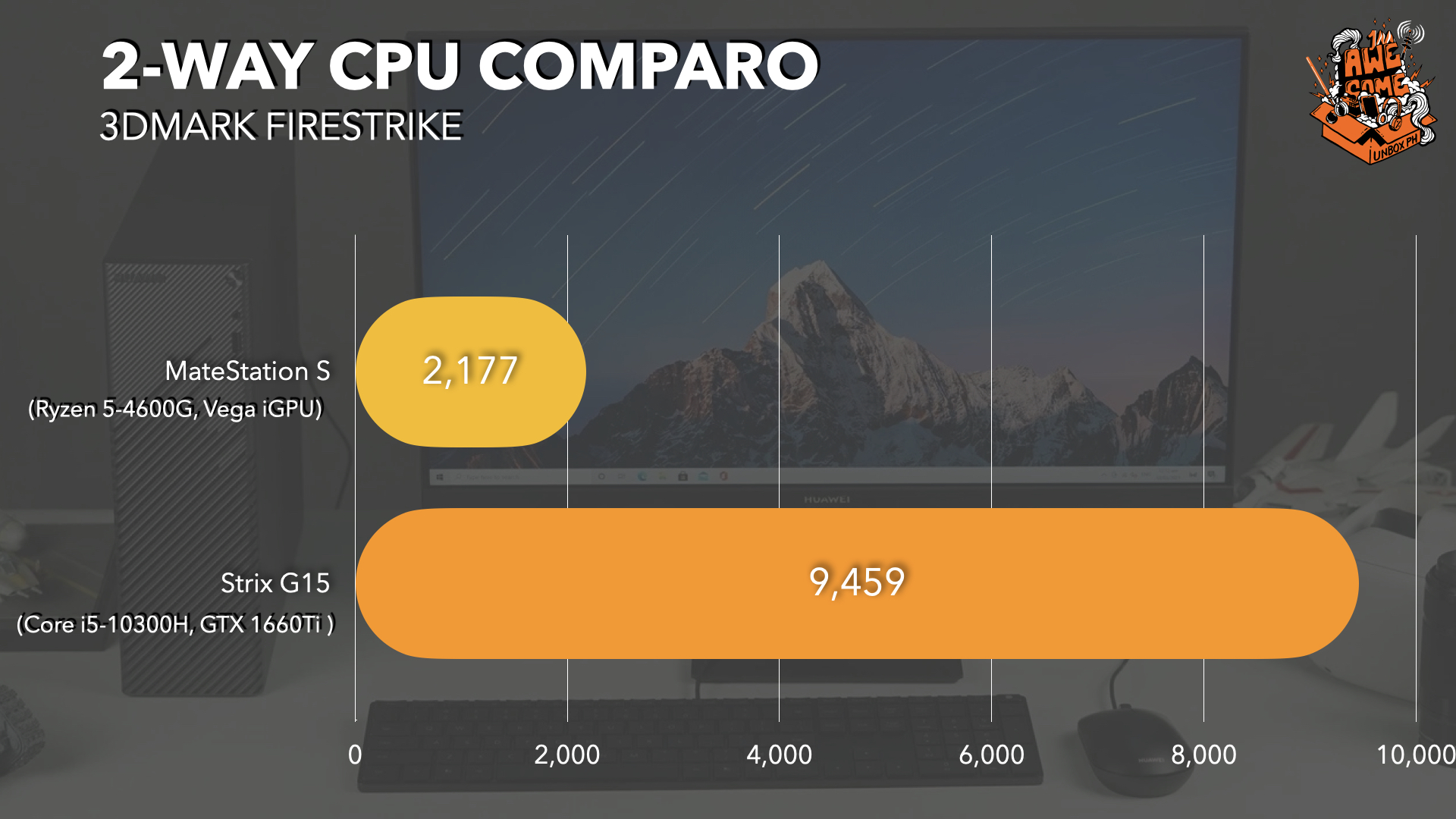 Why technically you can put in a low-profile GPU in there via the PCIe slot, it'll have to use the board's internal power since there are no spare power connectors from the dinky low-profile PSU, limiting your GPU choices quite severely. You can, obviously, still bodge on something like a GeForce GT 1030 or a GTX 1050 but the added performance isn't really worth it, considering you'll still be stuck in medium settings in more recent games. It's like putting in a dinky turbo inside a Mitsubishi Mirage–sure you could do it, but the added performance uplift isn't worth it, and you're now adding more load to the PSU.

Wrap-up and Verdict:
The Mate Station S is an interesting product from Huawei that the brand hopes will help them capture more of the PC market.
Our Huawei Mate Station S review shows a desktop that can handle generally heavy workloads including photo and video editing thanks to the Ryzen processor and the gorgeous display, which is more than enough for most people and organizations. The innards are easy to get into and expandability isn't a problem, and the reduced price for the bundles make the Mate Station S an excellent choice for WFH or small offices looking for multiple machines to use at home or at the office.
Huawei Mate Station S Review Price Philippines:
The Huawei Mate Station is priced by Huawei at Php 30,999, which includes the keyboard and mouse as well as their Wifi AX3 router. The Huawei Display is priced at Php 7,999, which is a good price for a display with those specs.
You can buy the Mate Station S together with the display for just Php 35,998, and at that price you're getting the keyboard and mouse together, as well as the brand's excellent Wifi AX3 router.
Comments (8)