Review verdict: The Kingston XS2000 is one of the fastest portable SSDs you can get in the Philippines, though you're paying quite a premium for all the extra features.
Pros
Small footprint
Very fast
IP55 protection
5-year warranty
Cons
AES 256-bit encryption
You'll need compatible USB 3.2 Gen 2×2 hardware to enjoy 2GBps speeds
Expensive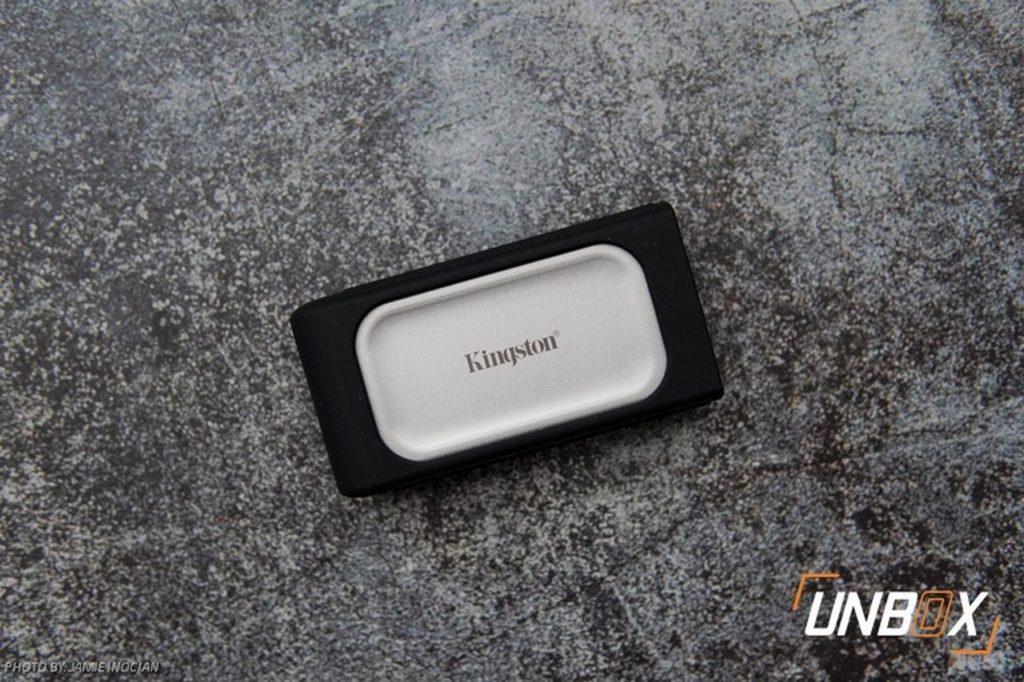 Not all portable SSDs are created equal, and the Kingston XS2000 is proof of that. This speedy drive should be in the bag of anyone who deals with large files on a regular basis, though its premium price limits its audience to prosumers and professionals.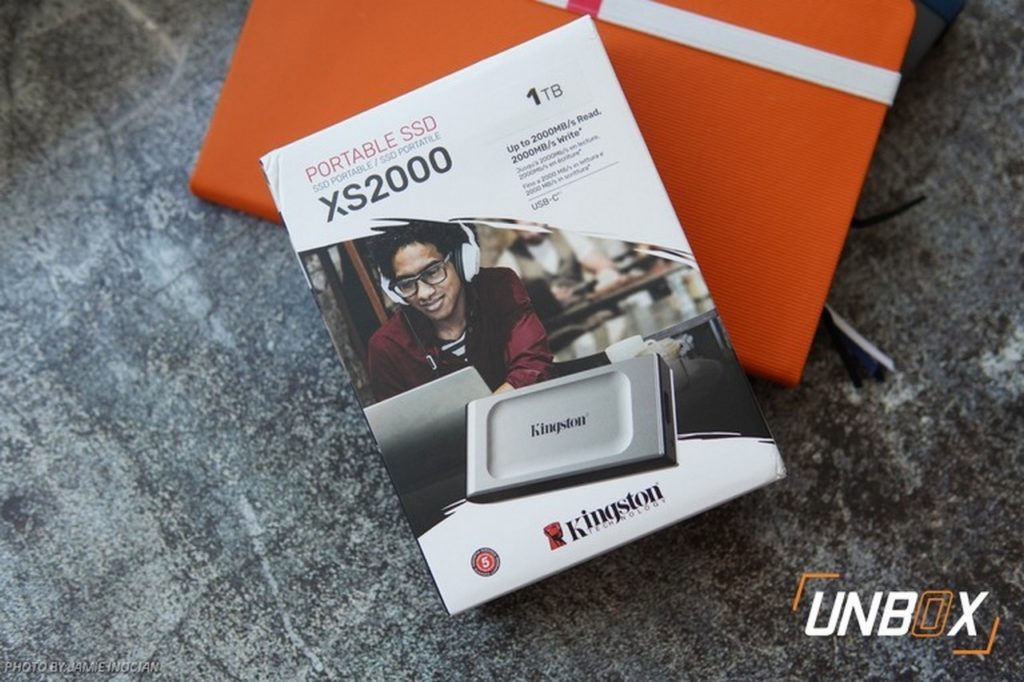 Design and features
With more and more companies going with solid-state solutions for their external drives, we're seeing more models sold in the market that have very small physical footprints that sometimes rival thumb drives in size.
The Kingston XS2000 has a relatively small footprint, measuring in at just 69.5 x 32.6 x 13.5mm and weighing in at just 28.9 grams. The exterior of the drive uses a combination of metal and plastic, and Kingston throws in a shock-resistant rubber sleeve. The drive uses a Type-C connector to help it hit advertised speeds, and Kingston throws in a 11.5-inch long USB Type-C cable in that regard.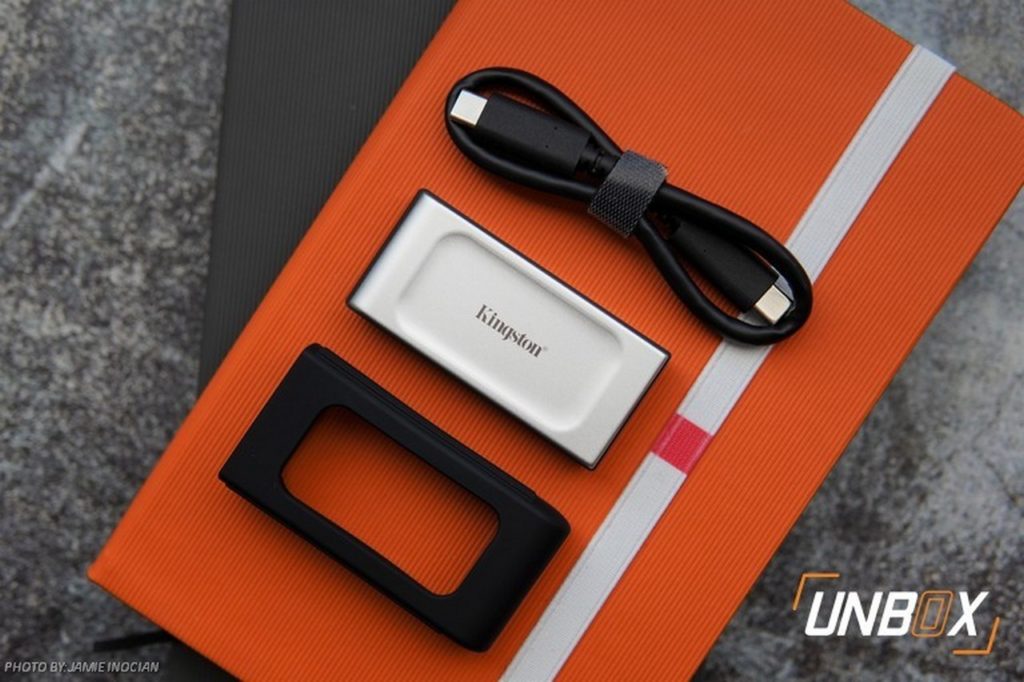 Internally the Kingston XS2000 provided for our review in the Philippines uses a Silicon Motion controller – specifically the SM2320. Interestingly the SM2320 doesn't use a traditional layout as with Kingston's other NVMe or solid-state products, as it uses a fully integrated solution which makes it function as a controller and USB bridge, all in one package. This is done likely to keep the design of the drive as small as possible.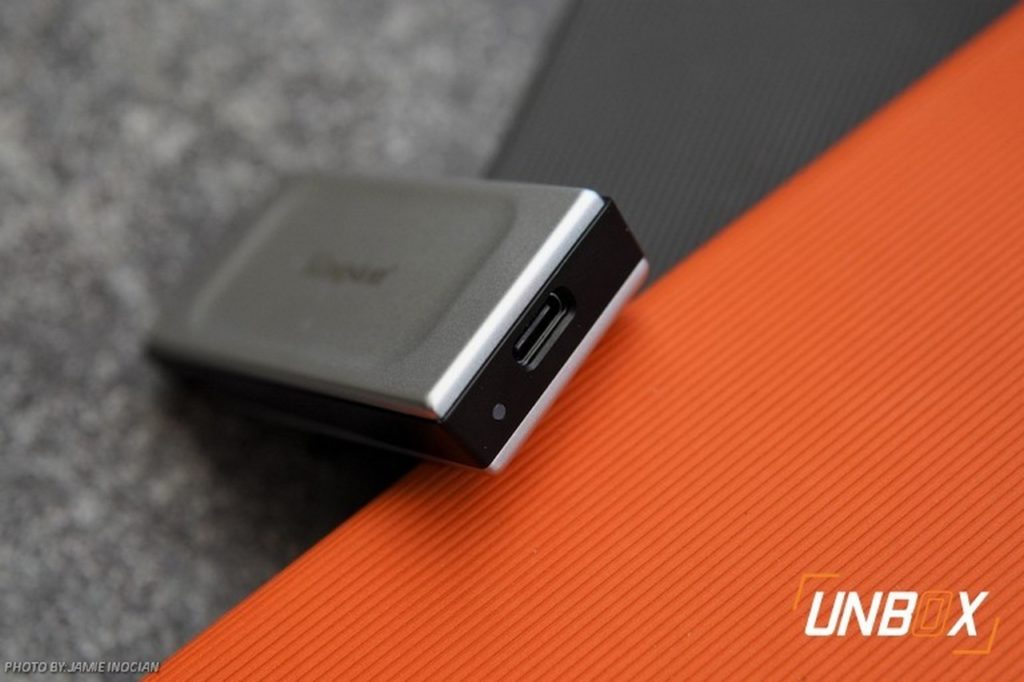 Here are some more stats of the SSD for the spec geeks: it has a single-core and four channels, with each channel interfacing with up to eight NAND dies, depending on the model that you buy.
One drawback of this design is that it doesn't have DRAM, which affects sustained write performance VS models that do have that. Another drawback is because of the integrated design, you're also not getting AES 256-bit encryption with it.
Performance
Kingston is proud of the fact that the XS2000 is an external SSD drive that can surpass 2GBps speeds, though this claim comes with a very important caveat: you'll need a compatible system that has USB 3.2 Gen 2×2 capabilities to really enjoy the transfer speeds.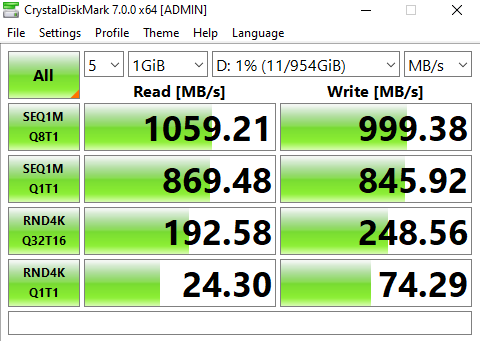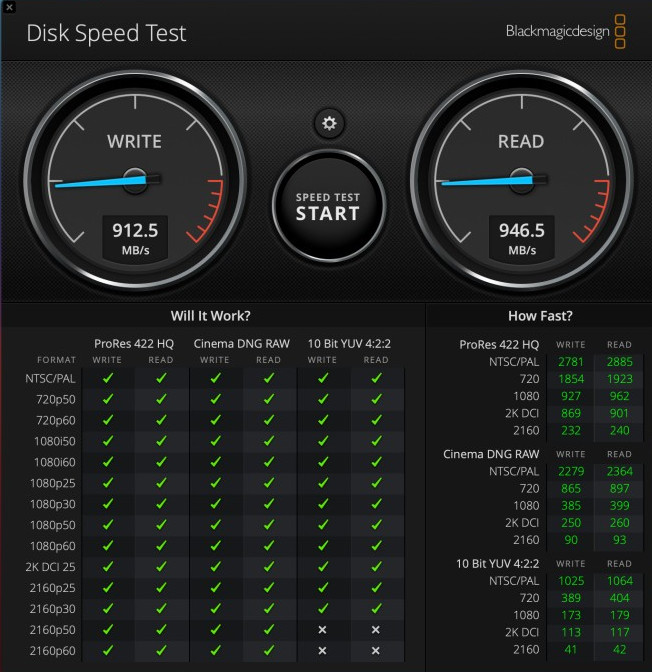 Take note that USB 3.2 Gen 2×2 is different from Thunderbolt, and while both use the same connector, the pin layout for USB 3.2 Gen 2×2 and Thunderbolt are different. It's something you really need to make sure of in your system when before you buy the XS2000, at least if you want to hit their targeted speeds.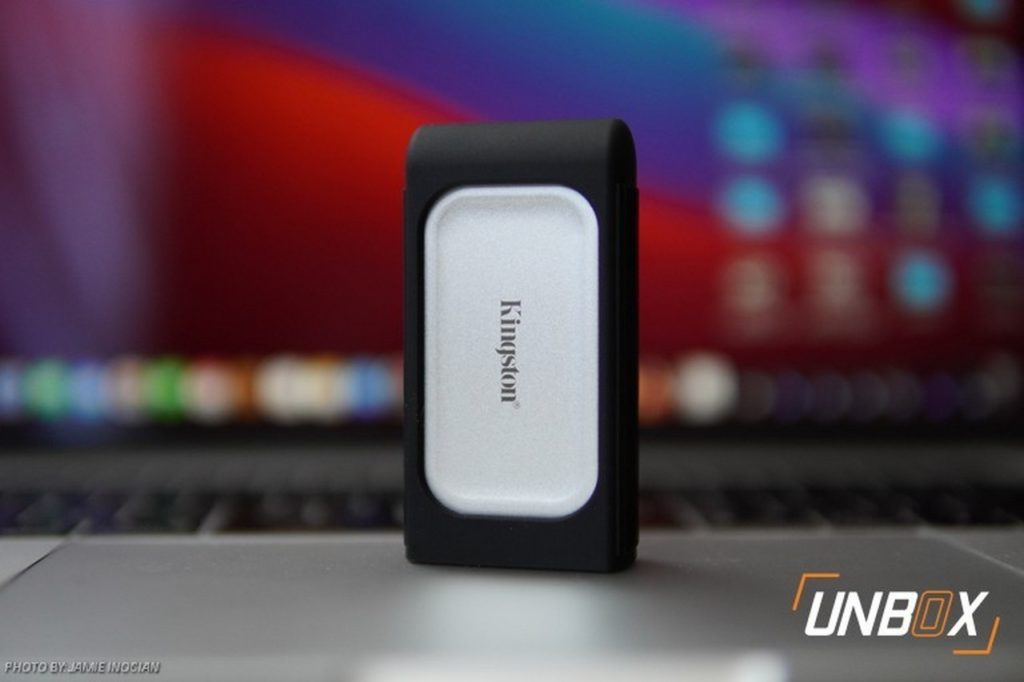 That wasn't the case with our test system which did have Thunderbolt but NOT USB 3.2 Gen 2×2, which explains our speeds. It is still fast though (you're technically bouncing off the upper limit of what USB 3.2 Gen 2×1 can deliver), though like we mentioned earlier you'll have to have the new USB 3.2 Gen 2×2 port to hit maximum advertised speeds.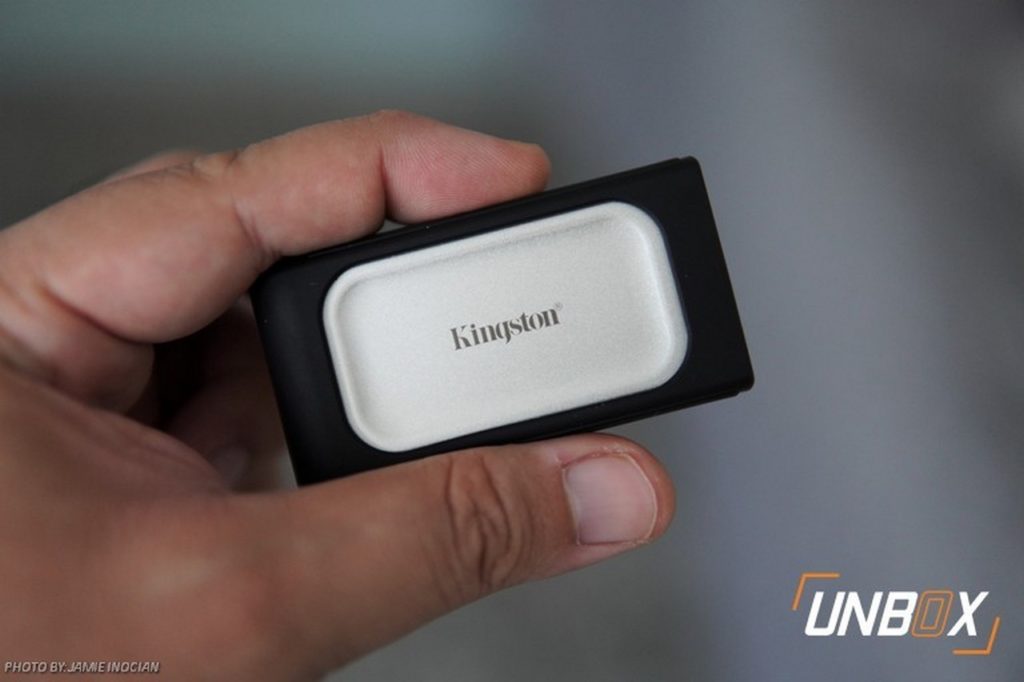 Wrap-up and verdict
The Kingston XS2000 is a small, unassuming drive that performed well in our review for the Philippines, though take note you'll need the correct hardware to enjoy the maximum speeds the drive can offer. It's still a good drive to buy though if you're someone that works with large files every day (the SSD has been a great resource for a video team), and thanks to its shock-proof and water-resistant properties it isn't a drive you'd need to baby around while you're working.
It's not cheap though, and higher capacities will definitely make a dent in your wallet.
Kingston XS2000 Review Price Philippines
The Kingston XS2000 is priced at Php 6,400 for the 500GB version, Php 10,700 for the 1TB version and Php 19,200 for the 2TB version. You can buy them in Lazada here.
Comments (0)