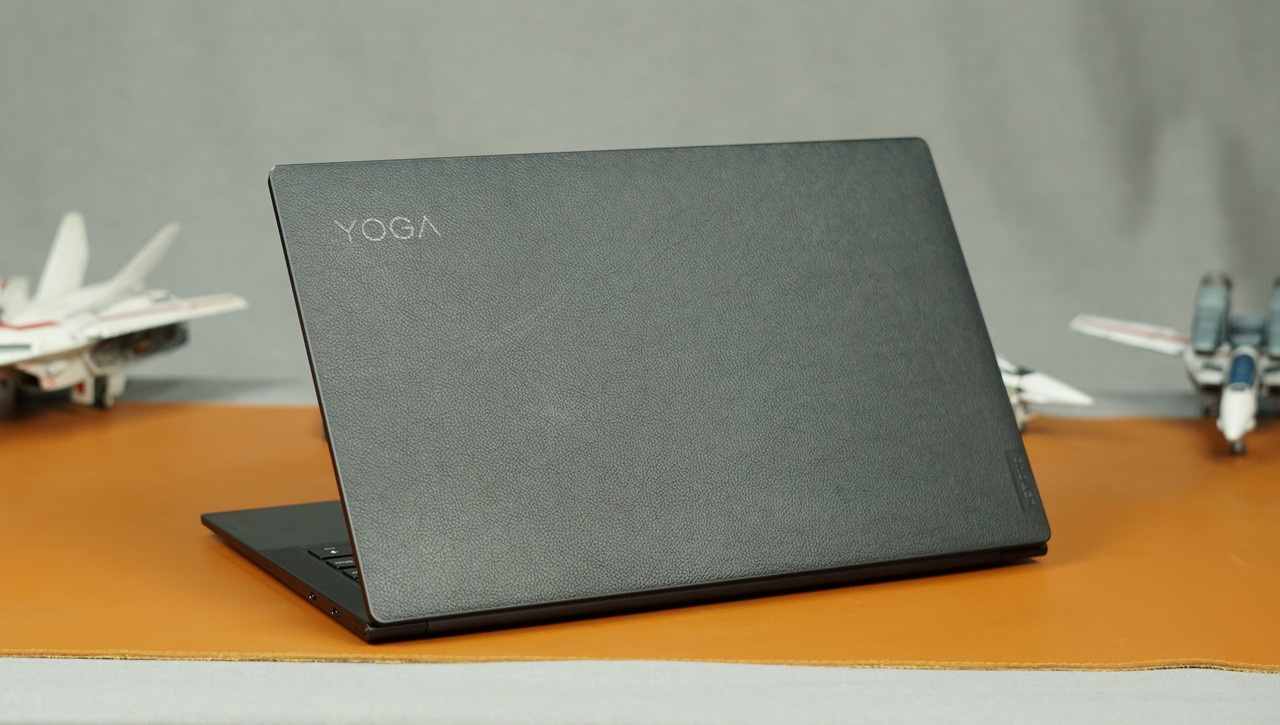 Review verdict: The Lenovo Yoga Slim 9i delivers stylish looks and heady performance in the Philippines but is let down by its less-than-ideal keyboard and terrible trackpad.
Pros
Thin and light frame
Premium build
Excellent display
Cons
Bad keyboard
Terrible trackpad
Expensive
The Lenovo Yoga Slim 9i is one of the fanciest laptops we've reviewed in the Philippines so far this year, thanks to its luxurious leather lid and sexy frame. Unfortunately, this sexy beast is marred by a keyboard that doesn't feel great, and a trackpad that makes you want to start chokeslamming the person beside you.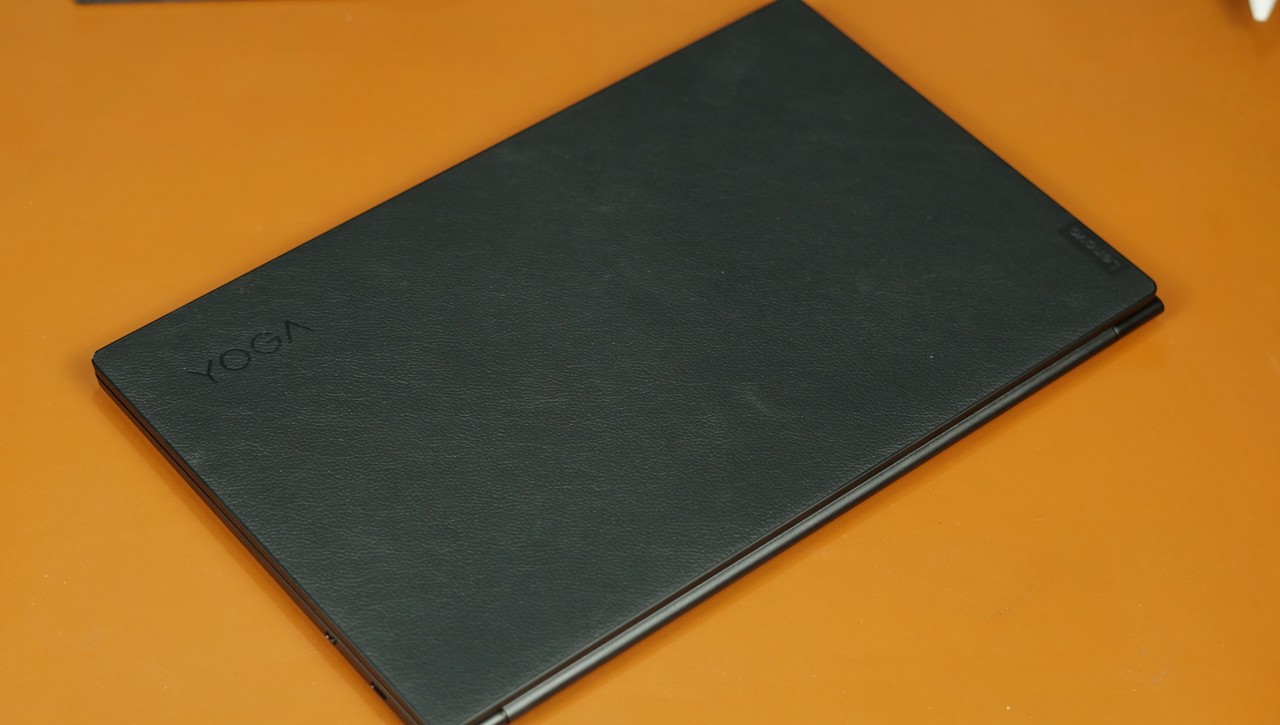 Design
While the Lenovo Yoga Slim 9i has its fair share of faults, its exterior is definitely no one of them. The laptop sports a lid that's absolutely covered in responsibly sourced genuine leather with a metal backing, which the brand boasts was hand-crafted via a "20-step process of assembly and instruction".
The leather exterior certainly gives the Lenovo Yoga Slim 9i a unique look, making it stand out from the usual CNC-machined lids on other premium laptops in its price point.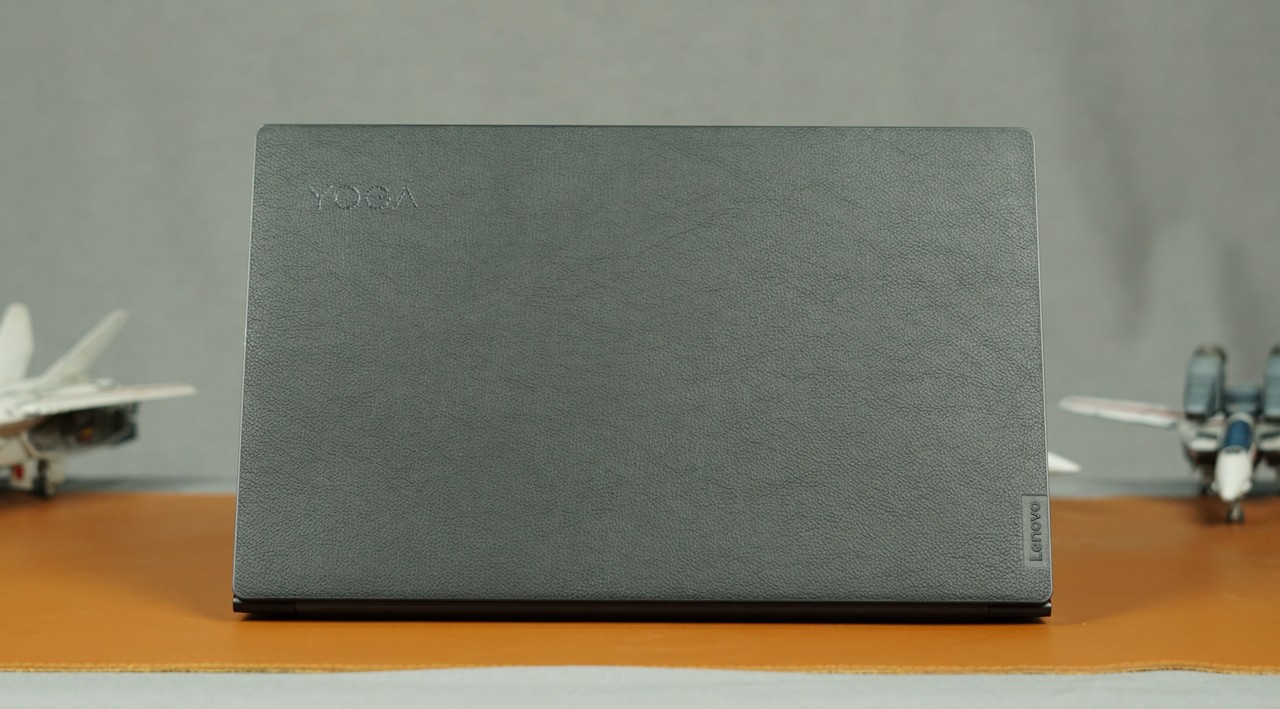 Lenovo has integrated glass for the palm rest along with a glass trackpad. The rest of the keyboard deck and chassis uses machined metal.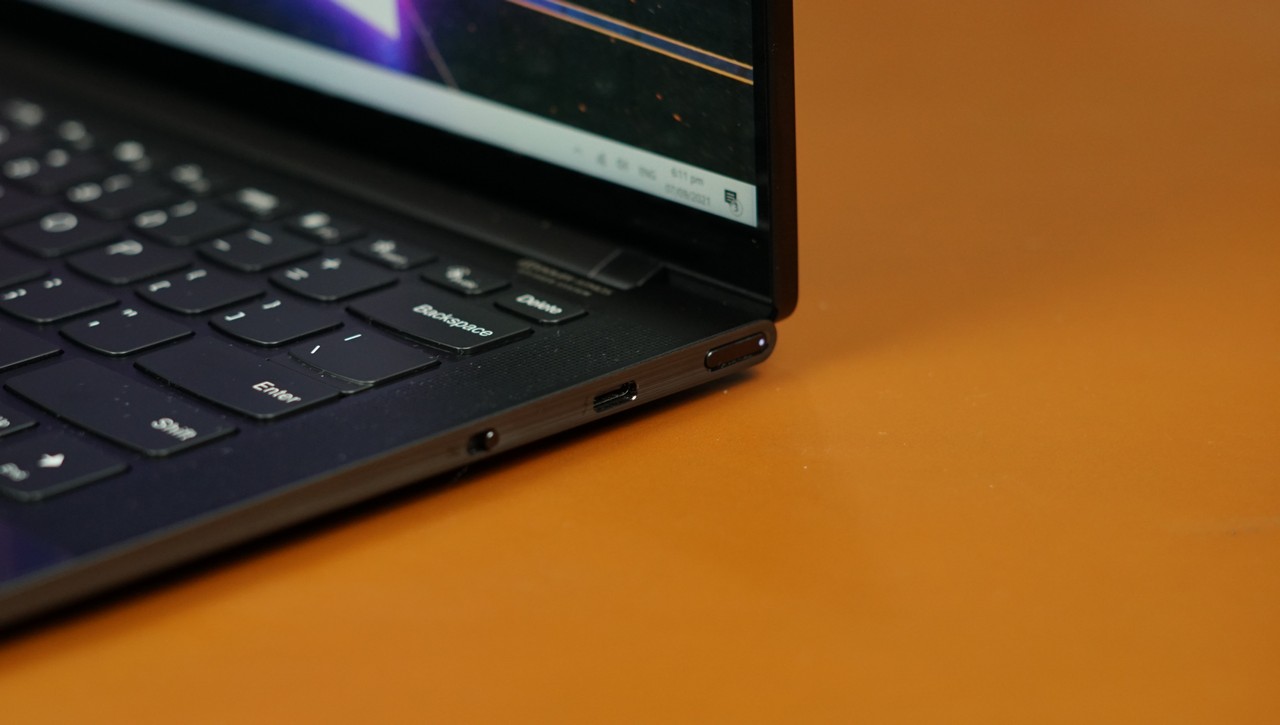 The laptop is only 14.6mm thick overall and has a total weight of 1.3 kilos. It's a nice thin and light laptop to take with you when you brave the world during these challenging times.
Port selection is OK if you have devices that mostly interface via USB Type-C. There's one Type-C port on the right (which has Thunderbolt 4) along with a physical camera switch and the power button, and two USB Type-C ports on the left along with a 3.5mm jack.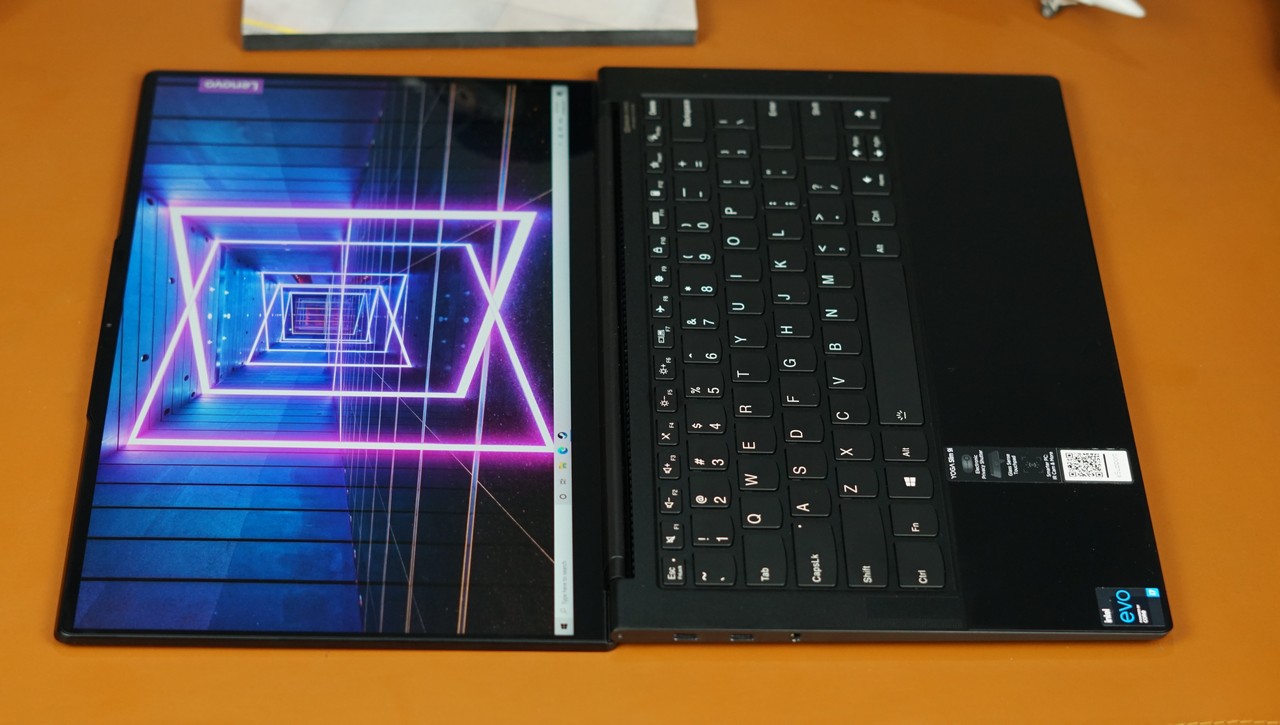 Lenovo throws in an adapter that allows you to pipe out video via HDMI or DVI, though there's no USB Type-C to USB Type-A converter included in the package.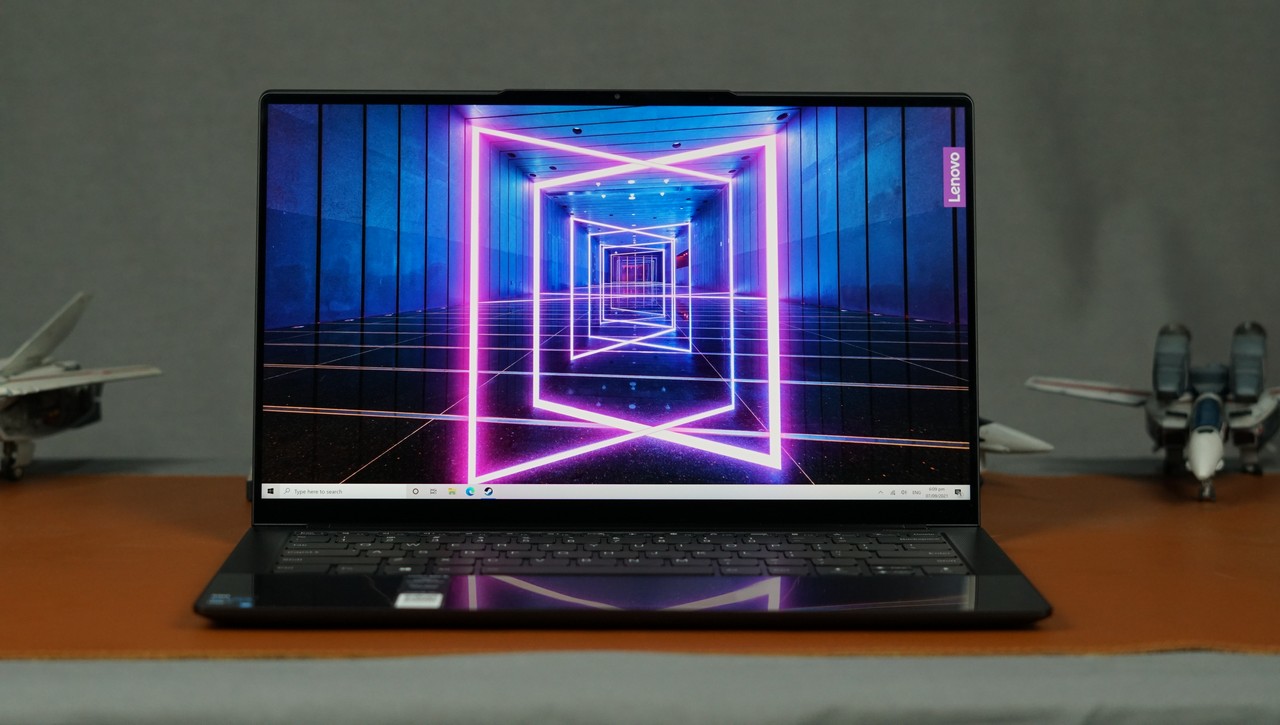 Display
The Lenovo Yoga Slim 9i has a 14-inch, 4K (3840 x 2160) resolution IPS display. The panel has HDR400 support and looks to be extremely bright. The display is also touch-enabled, and the screen is able to rotate down 180 degrees.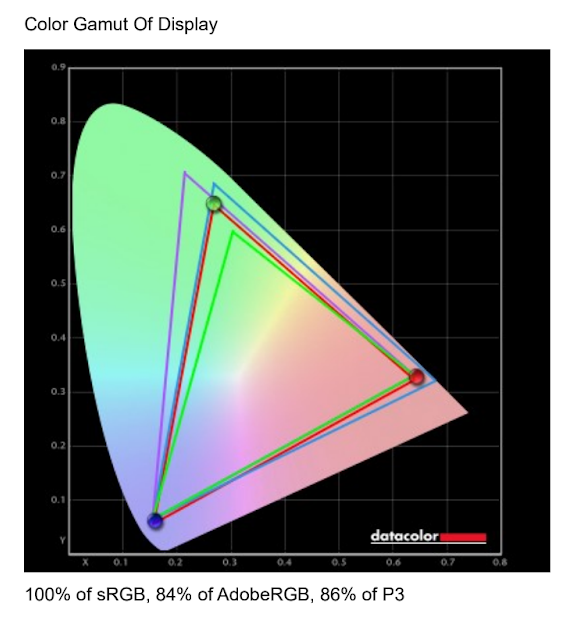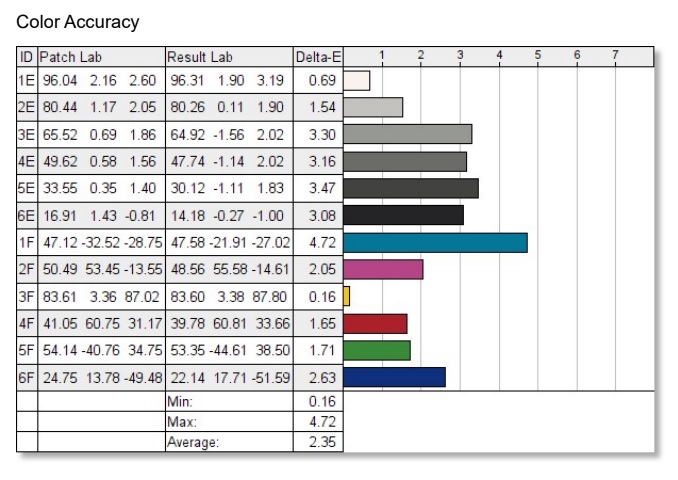 We tested the monitor using a DataColor Spyder5 Elite colorimeter to see what its specific capabilities were. The display has 100% sRGB, 84% AdobeRGB, and 86% P3 coverage according to the colorimeter, with a peak brightness of 409 nits.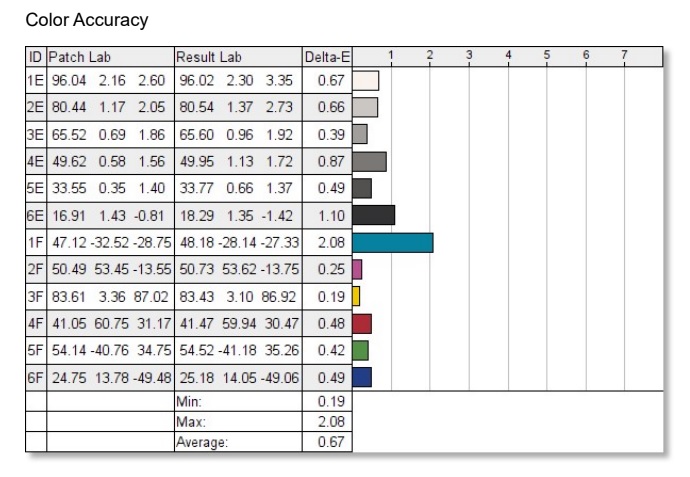 Out-of-the-box color accuracy wasn't great, with the Delta-E values being 2.35 on average (closer to 0 the better). Things improved after calibration though, as we recorded an excellent score of Delta-E 0.67 after calibration. The monitor has excellent color accuracy and is a good bet for more serious video and photo editing duties, though you'll have to calibrate it first.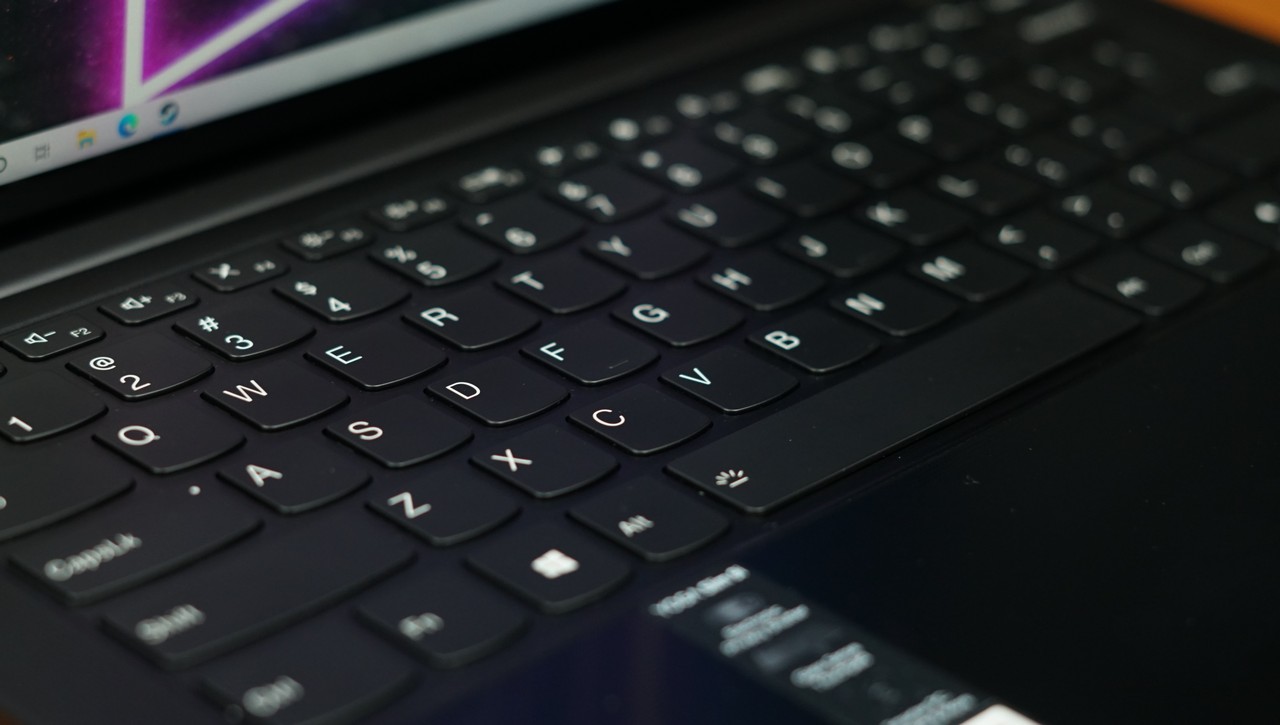 Keyboard and trackpad
If the Lenovo Yoga Slim 9i has a weakness, it's definitely in its keyboard and trackpad. Lenovo's laptops generally have excellent keyboards, which makes it a little puzzling why their premium offering feels this bad. The typing experience isn't what you'd expect from a laptop that's priced this much. The overall key travel isn't great, with the keys bottoming out early. The shallow key travel really hurts when you're typing long articles like this review.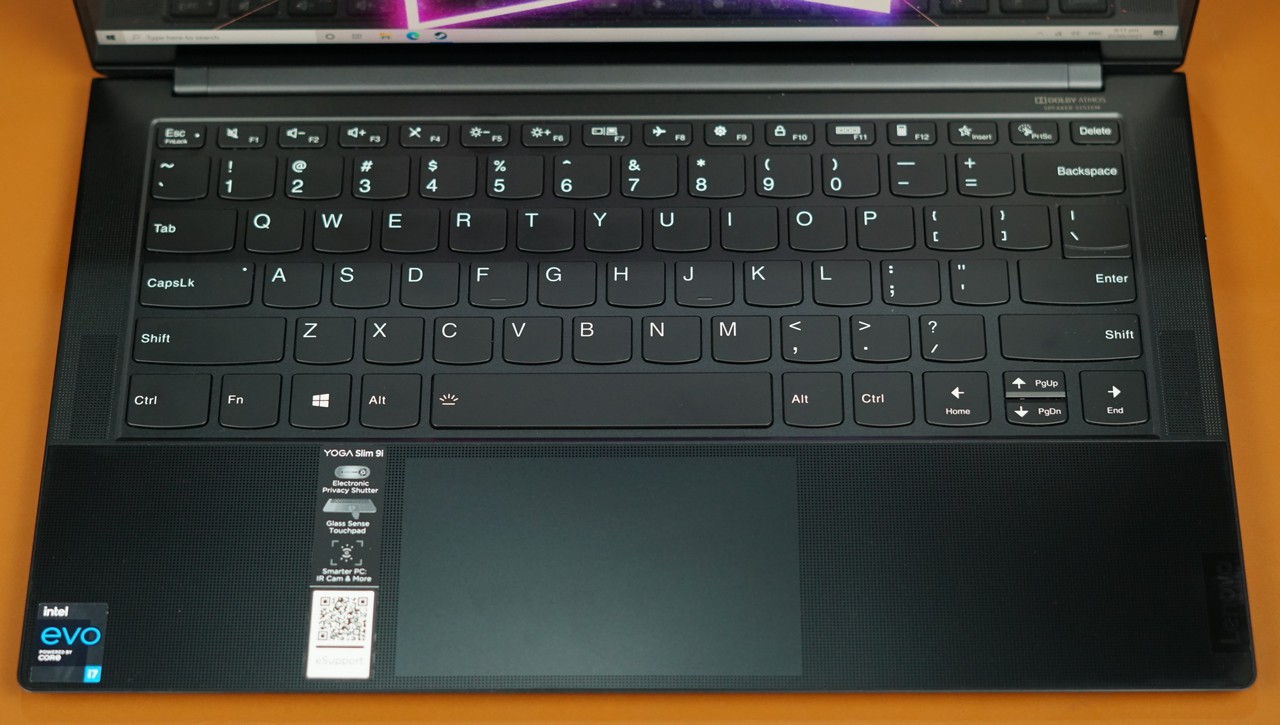 As bad as the keyboard is, the trackpad is even worse. While the trackpad is made with glass and is overall a premium piece of kit, in practice it's very difficult to use. You can't really tell where the trackpad ends and where the glass wrist-rest begins, which makes using it solely by touch problematic. The trackpad surface is also very slippery which makes precise control difficult. Button inputs also don't have that much feedback, so it's difficult to know if you've actually pressed a button or not.
Performance and battery life
The Lenovo Yoga Slim 9i uses the 11th Generation Intel Core i7-1165G7 processor, paired with Intel's Iris Xe graphics as well as a 1TB PCIe SSD, and 16GB of LPDDR4X 4266MHz memory.
Performance benchmarks are pretty much what you'd expect from this generation of chipset from Intel, giving the laptop enough oomph to tackle daily productivity tasks (bad keyboard and trackpad notwithstanding). You can also probably get away with photo and video editing duties with the laptop thanks to the display, though anything graphically intense like AAA games should be avoided at all costs.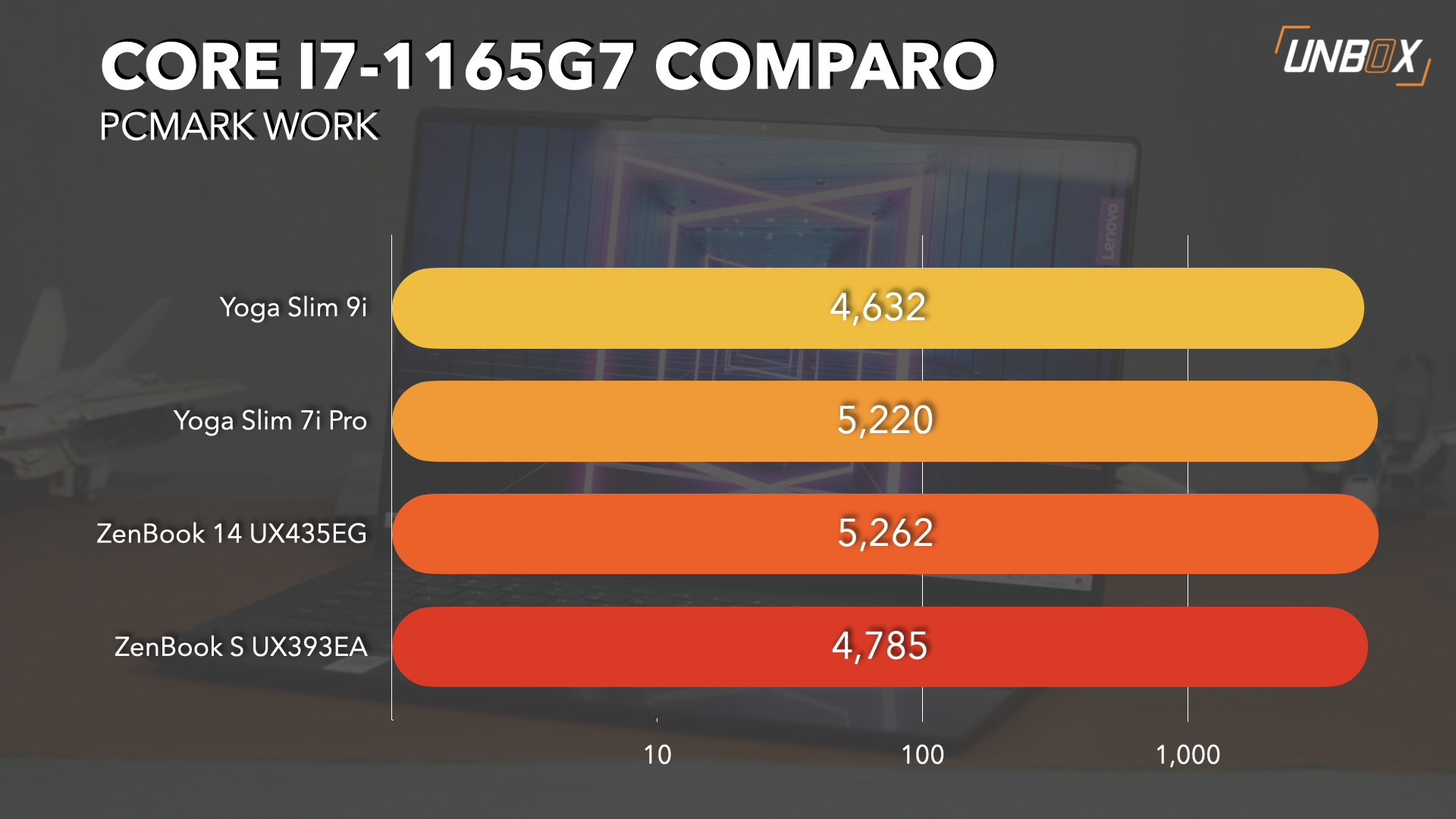 The laptop uses a 4 Cell 63.5Wh internal battery, charged via a small charger plugged in via the USB Type-C connector on the side. Total battery endurance using our punishing YouTube battery run-down test stands at around 4 hours and 2 minutes, though take note that the PC encountered a blue screen that ended the test early when the battery hit 20%. If that seems low, take note that our battery drain test is extremely hard on laptop batteries, and realistically you're looking at around 7-8 hours worth of endurance with light to moderate loads on a single charge.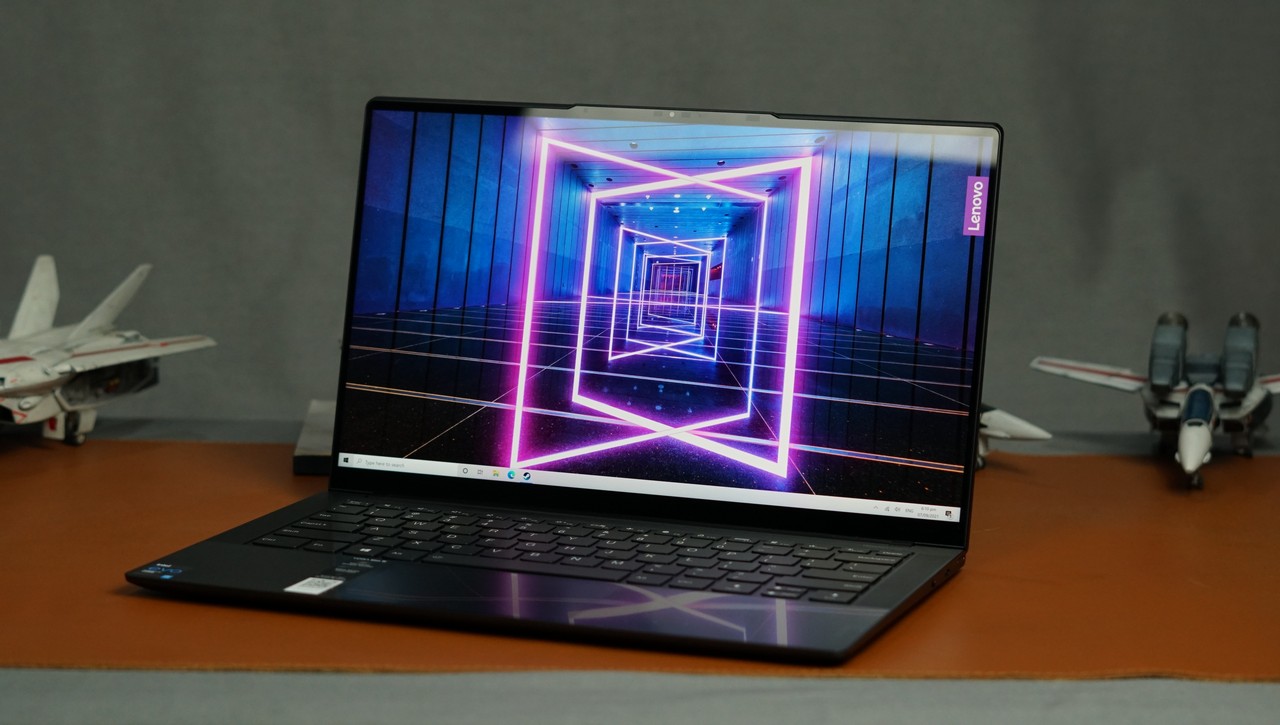 Wrap-up and conclusion
The Lenovo Yoga Slim 9i could have been a great premium laptop, thanks to its thin and light design, premium leather lid, color-accurate screen, and robust internals.
Unfortunately, the bad keyboard and horrendous glass trackpad make using it a chore, a feeling that you absolutely shouldn't be feeling after paying top dollar for it.
If you're looking for a premium laptop, the Lenovo IdeaPad Slim 9i is not it.
Lenovo Yoga Slim 9i Review Price Philippines
The Lenovo Yoga Slim 9i is priced at Php 119,995, though the brand is cutting the price by Php 10K down to Php 109,995 for their Smart For School Promo.
Comments (0)