With fuel prices constantly fluctuating between high and unacceptable, it appears that this has not only affected private motorists but public transport as well. After all, most vehicles still all run on fossil fuels unless you're commandeering an EV like those in PIMS 2022. As such, we've just seen the approval of a considerable price hike for PUV rates of all kinds. Here's the breakdown for our commuting audience.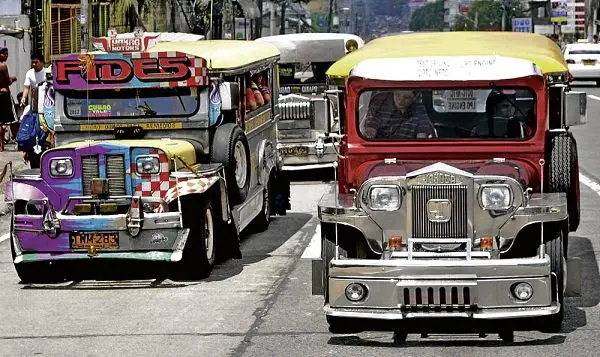 Jeepneys
Traditional jeeps here see an increase in both base fare and additional kilometers traveled from PHP 11 and PHP 1.50 to PHP 12 and PHP 1.80 respectively. Meanwhile, modern jeepneys are relatively more expensive at a former base fare of PHP 13 now moving up to PHP 14, while the per-km charge also increases from PHP 1.80 to PHP 2.20.
Buses
City buses are classified in two categories: ordinary, and aircon. The premium for the second is obviously for the additional luxury of cold air blowing on your face on a hot day. The base fare for an ordinary city bus moved from PHP 11 to PHP 13, while an aircon bus' rates bumped up from PHP 13 to PHP 15. The increments are exactly the same, which also nearly applies to the per-km increments.
The per-km rate for ordinary city buses moved up from PHP 1.85 to PHP 2.25, while the aircon city buses have a rate of PHP 2.65 from PHP 2.20.
Provincial buses, meanwhile, are divided into four subcategories: ordinary, Deluxe, S Deluxe, and Luxury. The starting rate for all is the same at PHP 9 which is now PHP 11.
Additions per kilometer, meanwhile, are in increasing increments due to the differences in travel quality for the four. The prices from ordinary, Deluxe, S Deluxe, and Luxury were PHP 1.55, 1.75, 1.95, and 2.40 respectively – now they're at PHP 1.90, 2.10, 2.35, 2.90. 
These amounts can add up quickly, so better maximize that Libreng Sakay program while it's still around.
Taxis
Despite the increase of Grabs and other applications around the city, not one community is complete without an old-fashioned taxi cab. Not counting those with accelerated and sketchy meters, the standard flag-down rate used to be PHP 40 with an additional PHP 2 per kilometer traveled outside the designated range. While the additional charge remains the same, the flag-down rate is now propped up to PHP 45. At the very least, the 5-peso increase is one that is constant and not exponential with the amount of distance traveled.
TNVS
These are the ones most of us book through applications on days where the others just feel like an inconvenience. We pay a premium to spoil ourselves from time to time and it shows in the monthly expenses. The starting rates for sedans, AUVs, and hatchbacks/SUVs used to be PHP 40, 50, and 30 respectively. Now they're all up by 5 pesos to PHP 45, 55, and 35.
The price difference between these three is explained by the number of passengers that can ride inside each vehicle, as well as its capabilities for hauling items. For a quick trip around the city, a sedan like the Toyota Vios would be fine – but when coming home from an international trip with family and all the luggage, an SUV like a Montero would be the best option.
What do you all think of this PUV price hike? Is it fair considering the general rise of goods and services in the country? Is the issue more with the price or the quality of service, especially in the "lack of ease" when commuting? Let us know in the comments below!
Comments (0)