Review verdict: What we've discovered in our review time in the Philippines is that the realme C35 ticks the necessary boxes for a value entry-level smartphone in 2022. The quality of devices within this segment has gotten to a point where we're sure that anyone besides power users will be happy with it during everyday use.. 
Pros
Good color reproduction from the screen
Enough processing power for basic tasks
Cons
Cameras are so-so
Smaller battery and outdated front design
realme C35 Review Philippines Specs
Unisoc Tiger 616 processor
4GB LPDDR4X RAM
64GB/128GB internal storage
6.6-inch Full HD+ IPS display, 180hz touch sampling
50-megapixel f/1.8 main camera with PDAF, 2-megapixel f/2.4 macro camera, 2-megapixel f/2.4 mono camera
8-megapixel f/2.0 selfie camera
4G, LTE
WiFi, Bluetooth 5.0, side-mounted fingerprint scanner
5000mAh battery
18w fast charging
Android 11, realme UI 2.0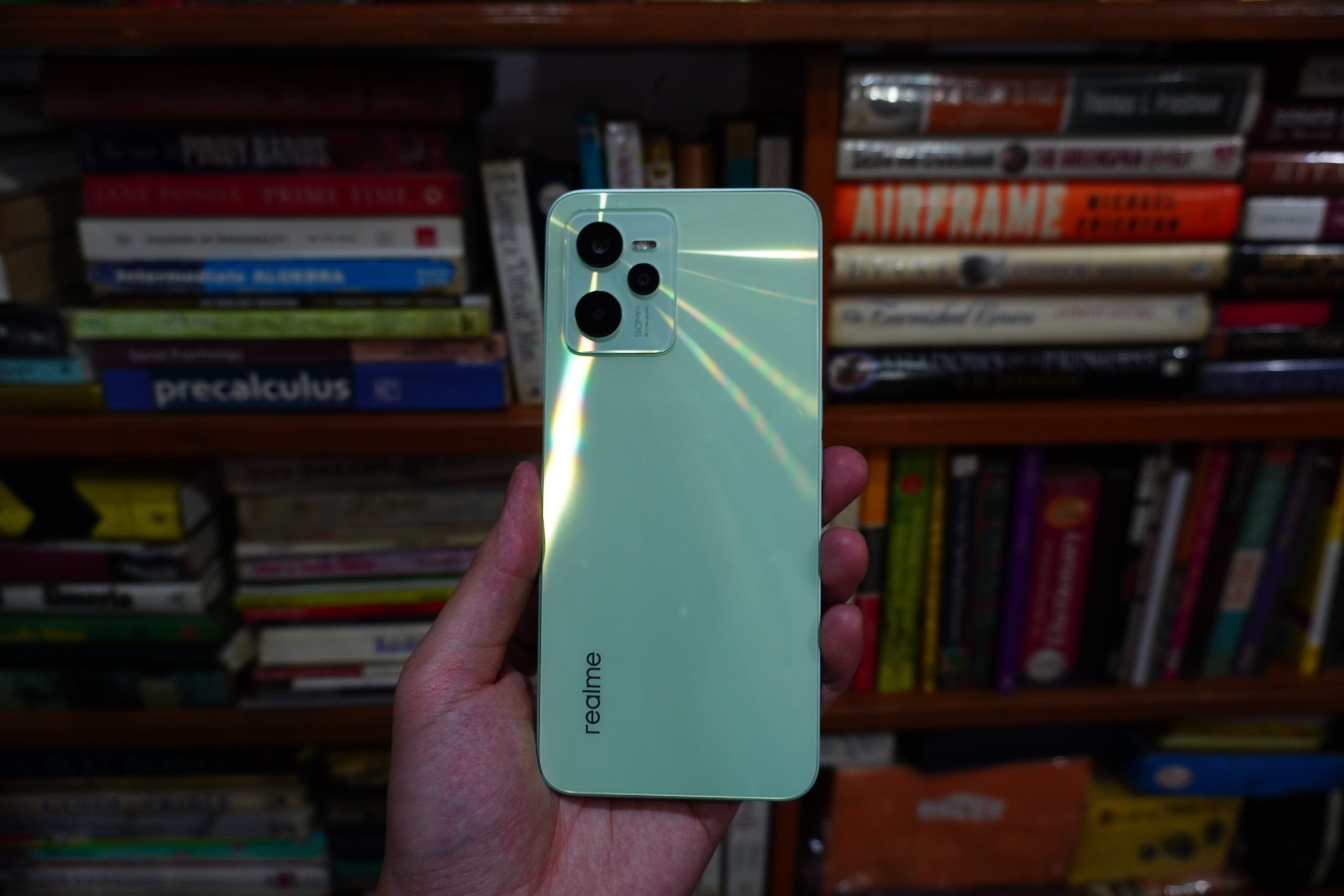 The realme C35 here in this review is the latest foray of the brand into the Philippines' budget smartphone market. Like many of its contemporaries within the segment, it aims to provide maximum value at a pocket-friendly price point. Does it even come close to delivering on that goal? Read on to find out.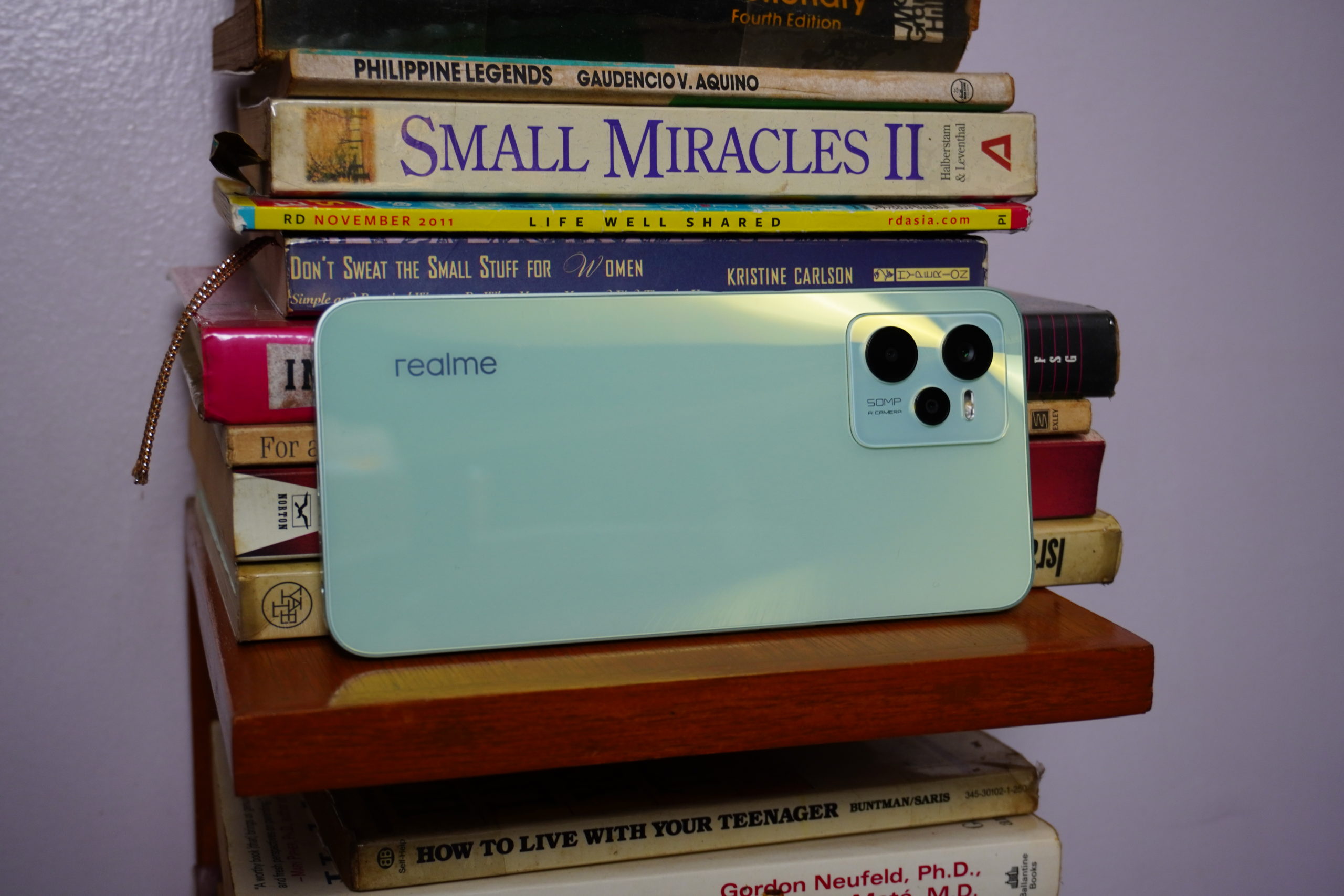 Design
We've said this in our quick review of the realme C35 and this doesn't really change – its design offers nothing that you haven't seen before. Looking at it from the front reveals a clean slate with most of the space taken up by the display. The bezels here are minimal but it isn't edge-to-edge like you'd find on midrange or flagship devices.
Some actually prefer having a little bit of bezel though. This makes it easier to use from an ergonomic standpoint. While having a little bit of black on the side is an eyesore, users won't have to worry about accidental presses when holding onto their devices. Screen protectors also hold on much better onto flat displays as compared to screens that curve at the edges.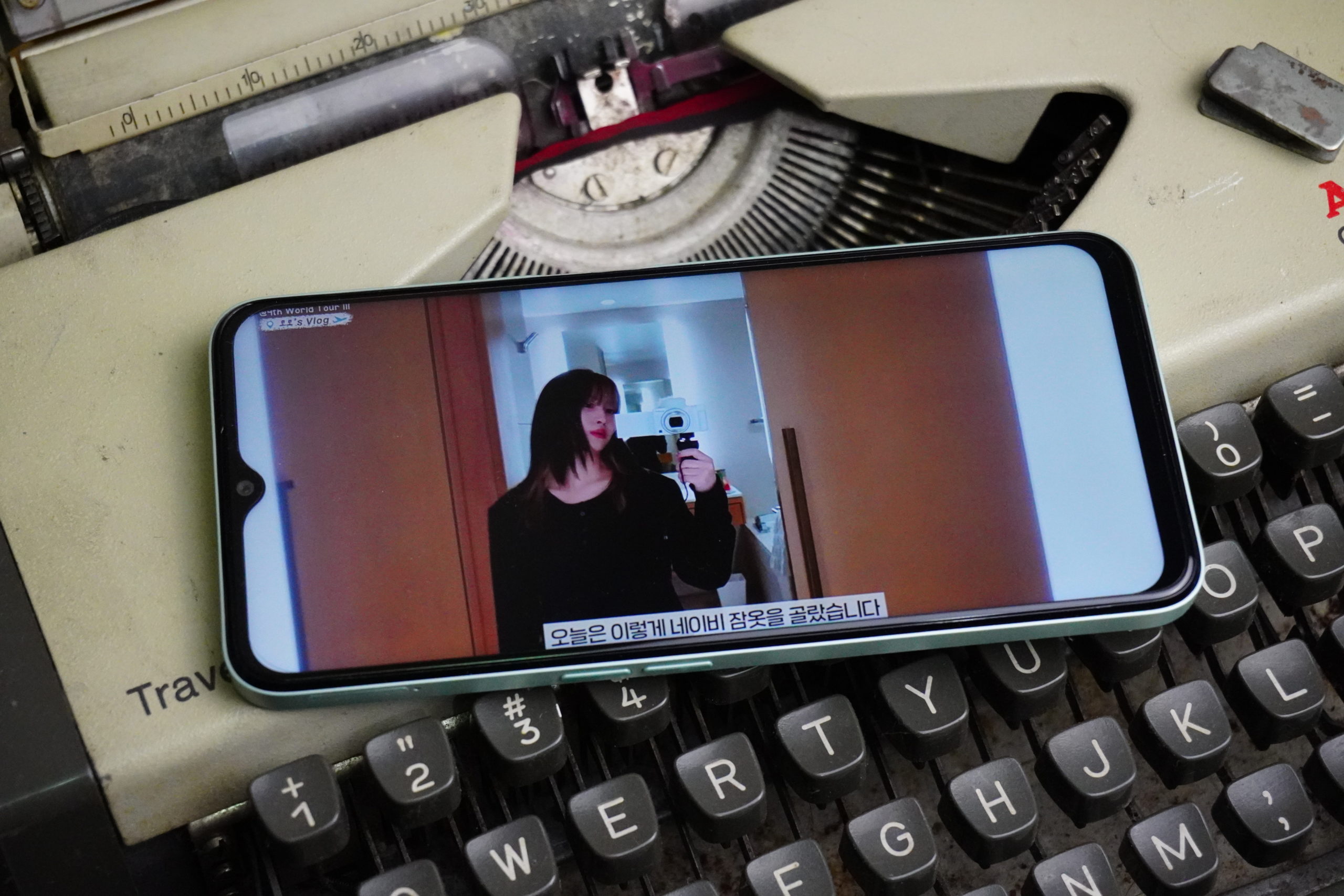 At the top of the screen is a small waterdrop notch. While a hole-punch design would have been the more premium choice in 2022, the notch's center placement doesn't make it offputting in any form or fashion. It is a tried-and-tested aesthetic that is minimalistic and inoffensive.
Moving on to the rear, the smartphone oozes elegance with the Glowing Green color. It's a factory shade that fits somewhere between teal, cyan, and jade. There isn't much on the phone's backside, save for some realme branding as well as the camera module. The latter isn't as massive as those found on other phones and is also finished with the same paint job as the rest of the phone. Three camera lenses and a flash take residence within the module.
The side is finished in an aluminum-feeling material, although the usual silver tones were dropped in favor of a body-matching color scheme. The sides are painted with a Glowing Green color as well – except it expectedly looks a little different due to the difference in material. Buttons for the power, volume, side-mounted fingerprint scanner (yay), as well as the necessary ports and speakers/microphones, can all be located here.
Overall, it is undoubtedly a minimalist look with a slim frame some could mistake for a pricier device.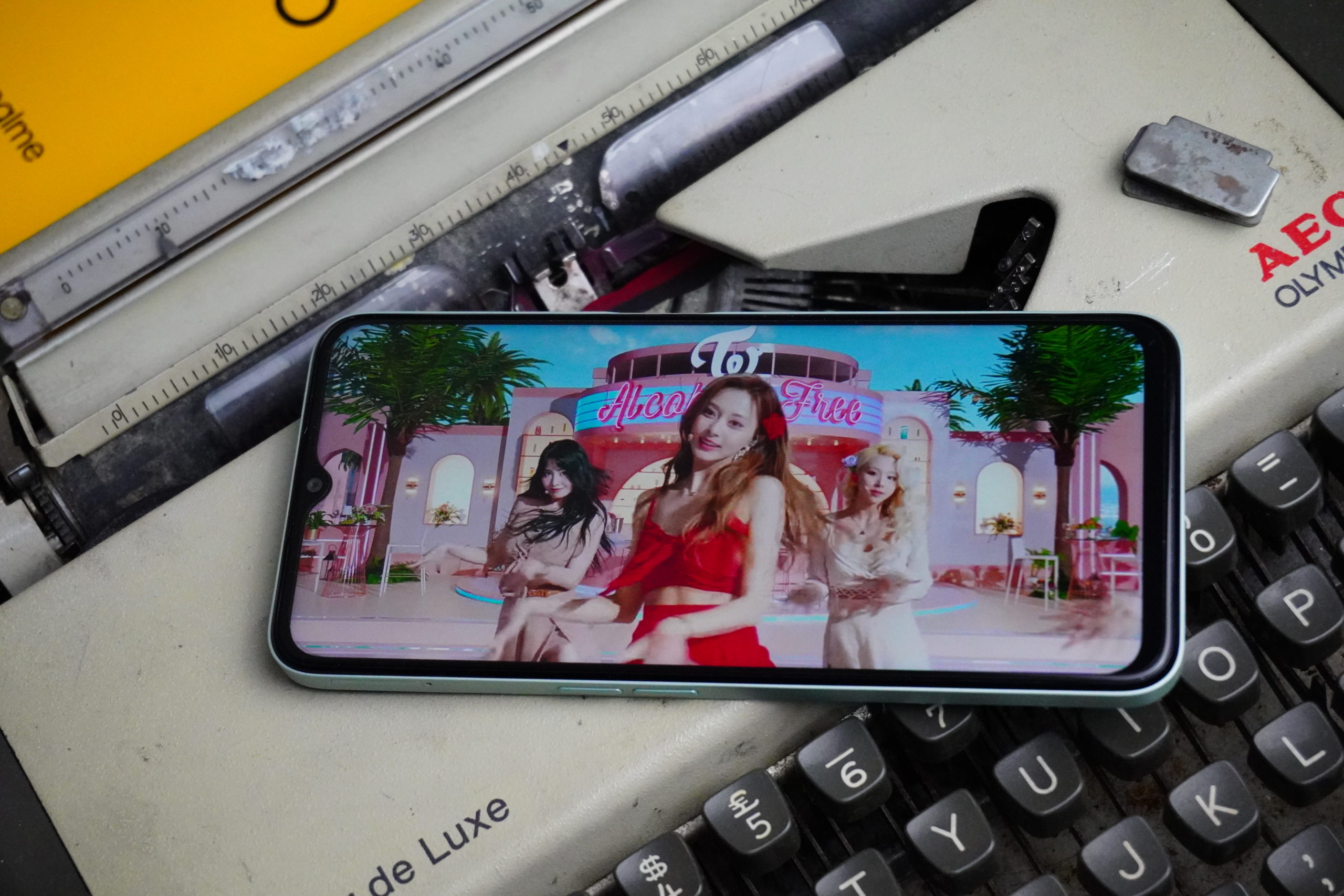 Display and Sound
The 6.6-inch IPS display outputs accurate colors that never left us itching for more. It's not an AMOLED display in terms of how vividly the colors pop, but it gains balance as a result. It also features a 180Hz touch sampling rate, gathering input speedily. That's definitely a plus for the gamers out there who need their reactions to register first before their opponents can even blink. When outdoors use in direct sunlight comes into play, 600 nits of brightness keep things onscreen easily legible.
Some may find themselves bothered by the lack of a high-refresh-rate display. It's really only noticeable if you've been using 90Hz and above for a long time now, or if you rapidly switch between devices that have the feature and those that don't. Otherwise, the smooth UI intelligently disguises this shortcoming.
Another possible point of contention is the Widevine L3 certification. For those who aren't in the know, Widevine DRM is a digital copyright handler for content. 3 levels of Widevine exist – L3, L2, and the highest L1. A majority of Android phones are on L1 and L2, with some in the lowest L3. This means that content from Netflix, HBO, Disney+, Hulu, and other popular streaming services can only be accessed in 480p on the realme C35. L2 devices can support up to 540p, while only L1 gets the highest possible resolution capped either by the platform or the device's capabilities.
In terms of sound, we managed our expectations as the realme C35 only has a single bottom-firing speaker. Shockingly, the sound coming from the device doesn't break down to static noise even at the highest volume setting. It's no cinematic surround sound system and the bass is a little tinny, but it gets the job done for casual viewing and scrolling through TikTok. There is also little doubt that your friends will hear the video you play for them on the device when push comes to shove.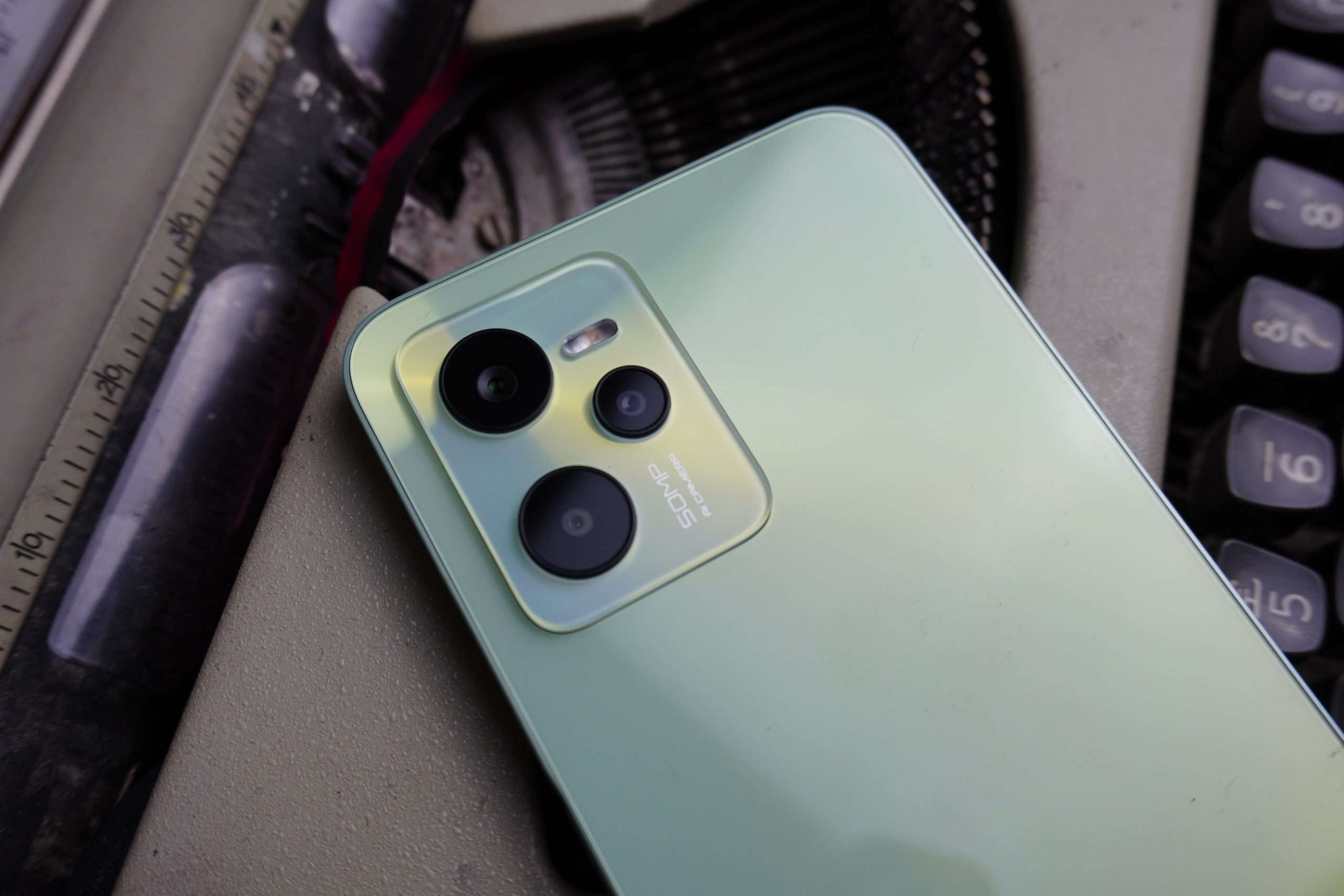 Cameras
The optics found in the realme C35 are a 50-megapixel main sensor grouped with 2 macro and mono cameras. They're ideal for well-lit situations and the high megapixel count definitely makes itself known. Details in outdoor shots during the daytime are perfect for social media use and possibly for your blogs. Videos can be recorded at up to 1080p/30FPS (without stabilization) which is par for the course within this segment.
When the lights go low though, details begin to wash out a bit. It's not that they're no longer usable, but zooming in highlights the shortcomings here. This is a weakness common to many smartphone cameras out there. The effects of sharpening and processing begin to look more noticeable. Thankfully, it's not as if people nitpick the quality of photos uploaded on Instagram/Facebook/Pinterest to the degree that they would on a photography enthusiast page.
Speaking of photography professionals, colors here are more muted which is a joy for enthusiasts. They can edit photos taken with this and add more color to their liking.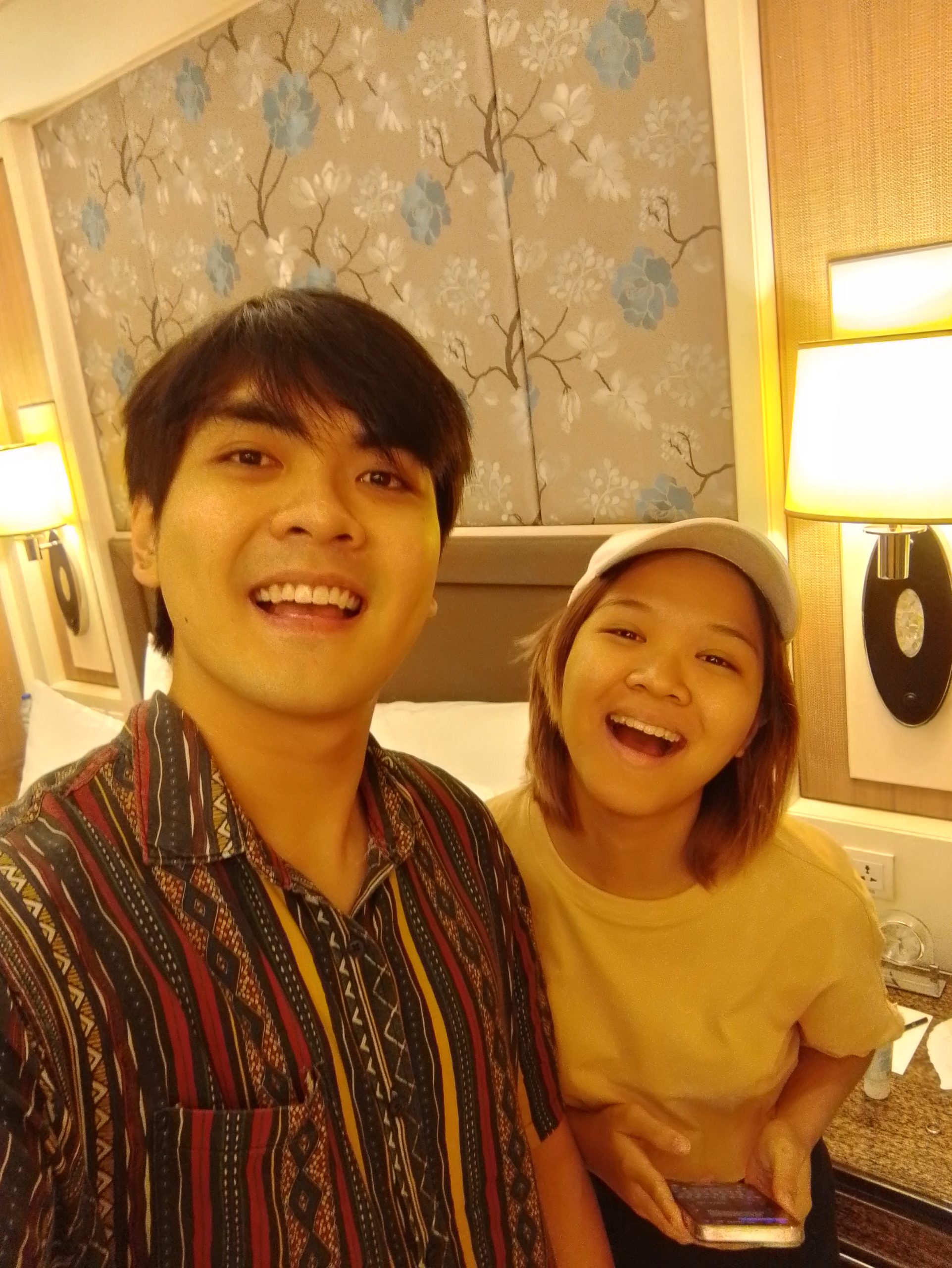 The 8-megapixel Sony IMX355 selfie shooter shares the same positives and negatives as the rear module. The photo shown here indicates that it yellowed out a bit too much under the color of the light, but it's not something a little bit of editing can't fix. Hopefully, more improvements to the overall camera system can be made with future software updates.
Internals and Battery Life
The beating heart and soul of the realme C35 is the Unisoc Tiger 616 (T616) processor. It is an entry-level octa-core processor recently released earlier this year, with 2 faster ARM Cortex A75 Cores running at a clock speed of 2.0 GHz and 6 power-saving ARM Cortex A55 Cores running at a lower clock speed of 1.8 Ghz. Based on currently available information, only this smartphone is currently equipped with the aforementioned chipset.
We played a numbers game here in order to get a statistical value on how the realme C35 stacks up against the competition. It traded blows with the slightly more expensive Redmi Note 11, a device we were impressed by during testing. The vivo Y21T also gave it an intense battle. As smartphones continue to improve, we as consumers stand to benefit.
Based on our current usage with everyday tasks, the smartphone doesn't experience any hiccups. Multitasking is well-handled by the bundled 4GB of LPDDR4X RAM, although we're sure that performance might drop off when too many applications are open at once. The installed realme UI also keeps everything in check and is well-optimized, squeezing every last bit of the hardware's potential. With the exception of extreme power users, people should generally be satisfied with the performance of this smartphone, especially for the price.
Some people are very particular about the file-sharing capabilities of their personal devices. The realme C35 unit we have for our review in the Philippines comes in either 64 or 128GB variants, but the fun doesn't end there – a microSD card slot of up to 1 TB of expansion makes itself ready.
The battery is one of the device's weaker points. This is because it has shrunk in comparison to its younger sibling, the realme C25 with a 6,000 mAh battery. However, the realme C35 still managed to defeat the odds and attain a respectable 10 hours and 36 minutes of battery life on PCMark. While 18W of fast charging speeds isn't ground breaking by any means, it is still very much a welcome feature.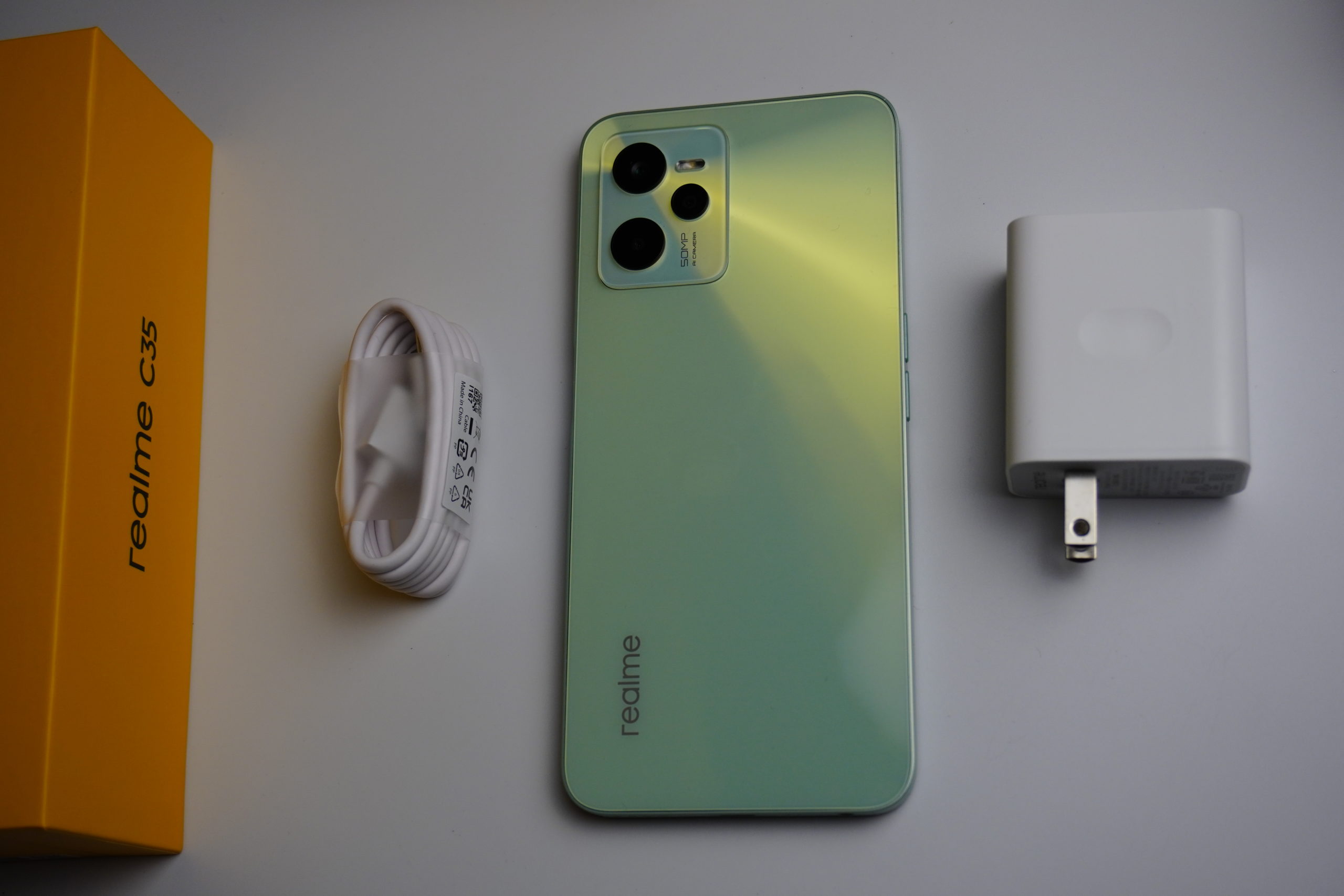 Wrap Up and Conclusions
The realme C35 competes strongly in a crowded field where every device is aggressively trying to one-up each other. Its FHD IPS display, usable processing power, and inclusion of a microSD card/3.5mm jack functionality give it a slight edge over even its more expensive counterparts. It is evident that realme has thought this product through since it methodically ticks off the necessary basics you'd want in a smartphone.
It's far from perfect, but we'd give anyone the thumbs up if they were interested in this device.
realme C35 Review Philippines Price
The realme C35 is available in two colors: Glowing Black and Glowing Green, both offered for an SRP of only PHP 8,499 for the 4GB+64GB variant, and PHP 9,499 for the 4GB+128GB variant.  You can get both versions on Lazada now.
Comments (0)