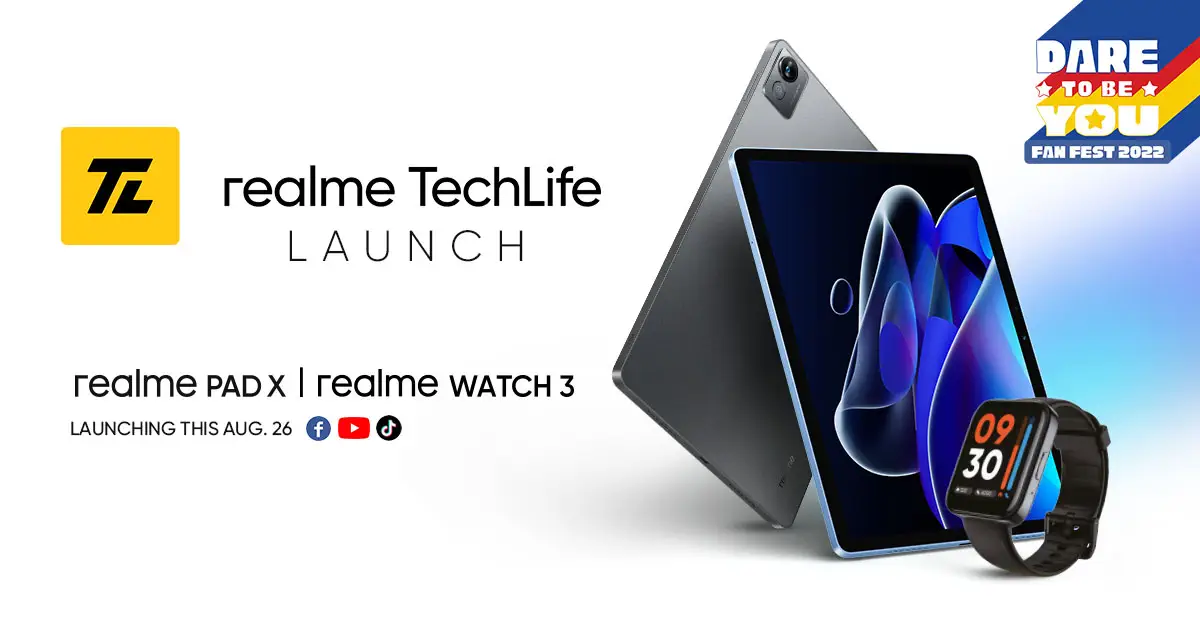 The latest realme AIoT are seeing a release in the Philippines by next week, August 26. This lineup consists of a headline-capturing duo: the realme Pad X and Watch 3. According to realme Marketing VP Austine Huang, the company aims to "improve the digital-driven lives of Filipinos" through a more "well-rounded experience." Here's the scoop on these groundbreaking products.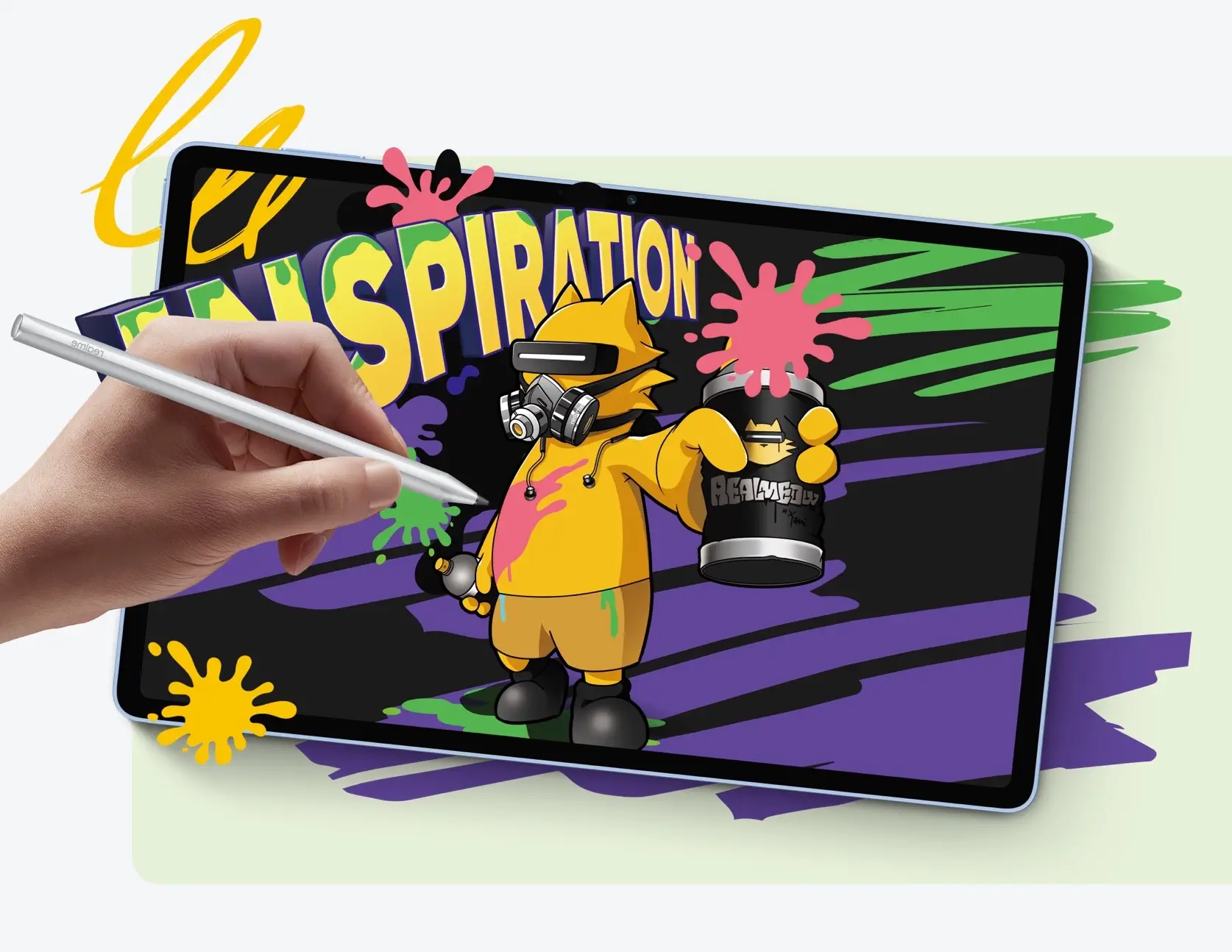 realme Pad X
Starting off with the first of two realme AIoT devices coming to the Philippines, the realme Pad X is a tablet developed with the goal of delivering an immersive multimedia experience. The company has installed a 10.95-inch, 2K FullView Display with an impressive screen-to-body ratio of 84.6%. That means most of the front is usable screen, with minimal bezels getting in the way between the user and the content. Its body is just 7.1mm thick which gives it the advantage of portability wherever you want to bring this device. It'll fit in just about every type of bag.
Despite its compact form factor, the realme Pad X is no slouch for productivity purposes. It boasts effective multitasking performance courtesy of its onboard Snapdragon 695 5G chipset with an Adreno 619 GPU. The tablet is kept alive for a respectable amount of time thanks to its 8,340 mAh battery and 33W Dart Charge that can deliver more than 1,000 hours of standby time. With this kind of power under the hood, it can cover both facets of your lifestyle: work and play.
You can further maximize the tablet's potential by availing of accessories such as the realme Smart Keyboard and realme Smart Pencil. They bring another layer of utility to the device and might just pass as your workstation on the go. Need to take a quick snapshot? The 13-megapixel rear AI camera and 8-megapixel selfie shooter have you covered on all ends. Hybrid setup video conferencing has never been more convenient with a 105 degree wide field of view on the front camera to let more people in the frame. Software features such as Limelight also give more focus to the subject of the shot, flexing the monumental efforts placed into realme AIoT development in the Philippines and worldwide.
The realme Pad X will be available in two colors: Glacier Blue and Glowing Grey.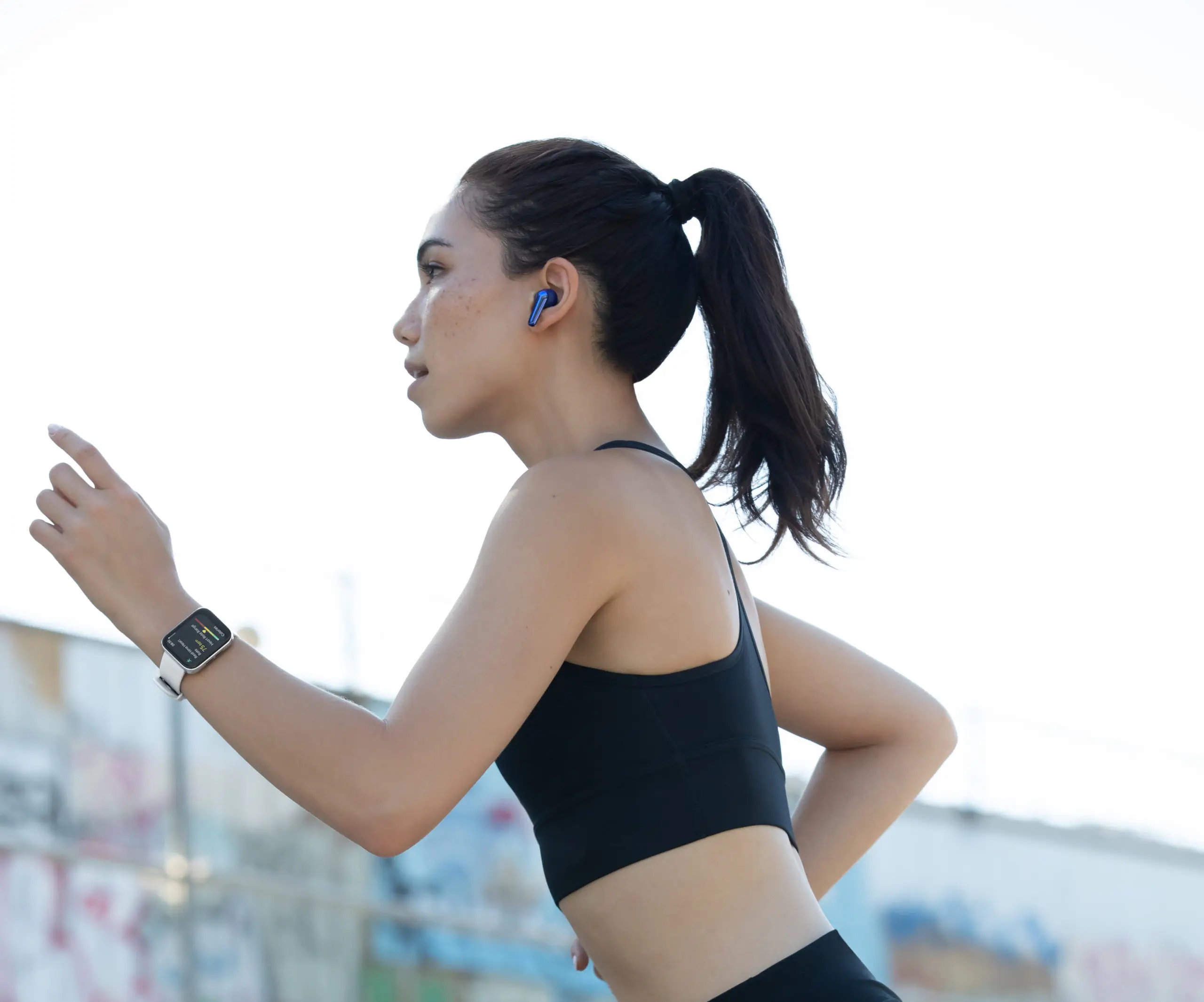 realme Watch 3
Fitness junkies out there will rejoice with the launch of the realme Watch 3. After all, it has a feature called All-Day Comprehensive Health Monitoring. It carries a 24/7 Heart Rate Monitor, Stress Monitor, Sleep Detection & Tracking, as well as Blood Oxygen Monitoring systems. It will also remind you to drink water for ideal hydration every so often, as well as a Menstrual Cycle tracker for our ladies out there. With all these features preloaded into the watch, it's quite easy to keep yourself in check.
The realme Watch 3 also sports Clear Bluetooth Calling. What this means is that its chipset can support simultaneous Bluetooth functionality as a smartwatch and also voice calling from your mobile phone. It has its own microphone and speaker, removing the need for users to take their phones out of their pockets. This is ideal for situations where pulling your device out is not ideal, like a hike in the wilderness or on a busy street.
Customization is packed here too. There are over a hundred static or dynamic watch faces to choose from, as well as 110+ sport modes that fit right in to what kind of athletic activities you do. This Watch can follow your every move and keep your fitness regimen organized. It will fit right in with any outfit too, given its reflective metallic frame. Whether it's a trip to the gym or a cocktail dinner, the watch will fit right in.
This realme Watch 3 comes in two colors: Black and Grey.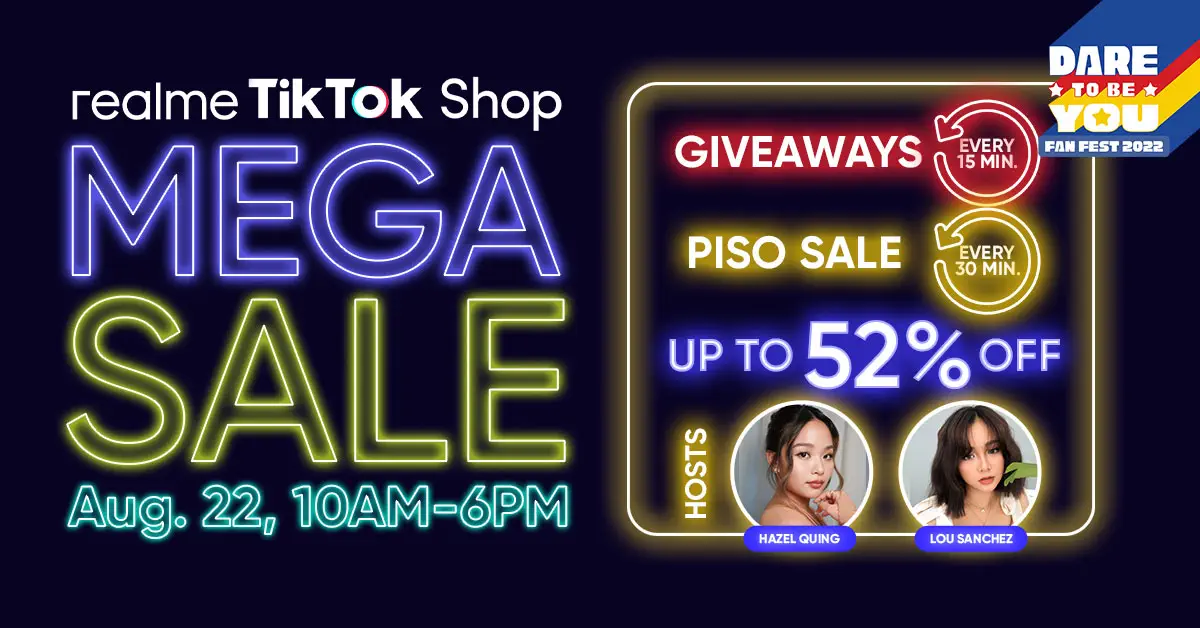 Get Some realme AIoT Devices At The TikTok Mega Sale
The TikTok Mega Sale will see some realme devices receive serious discounts and promos. It will be held this coming August 22, from 10 AM to 6 PM. There will also be PISO sales and discounts up to 52% off, as well as giveaways. Be sure to check it out!
Click here for the realme Philippines official TikTok page.
Comments (0)