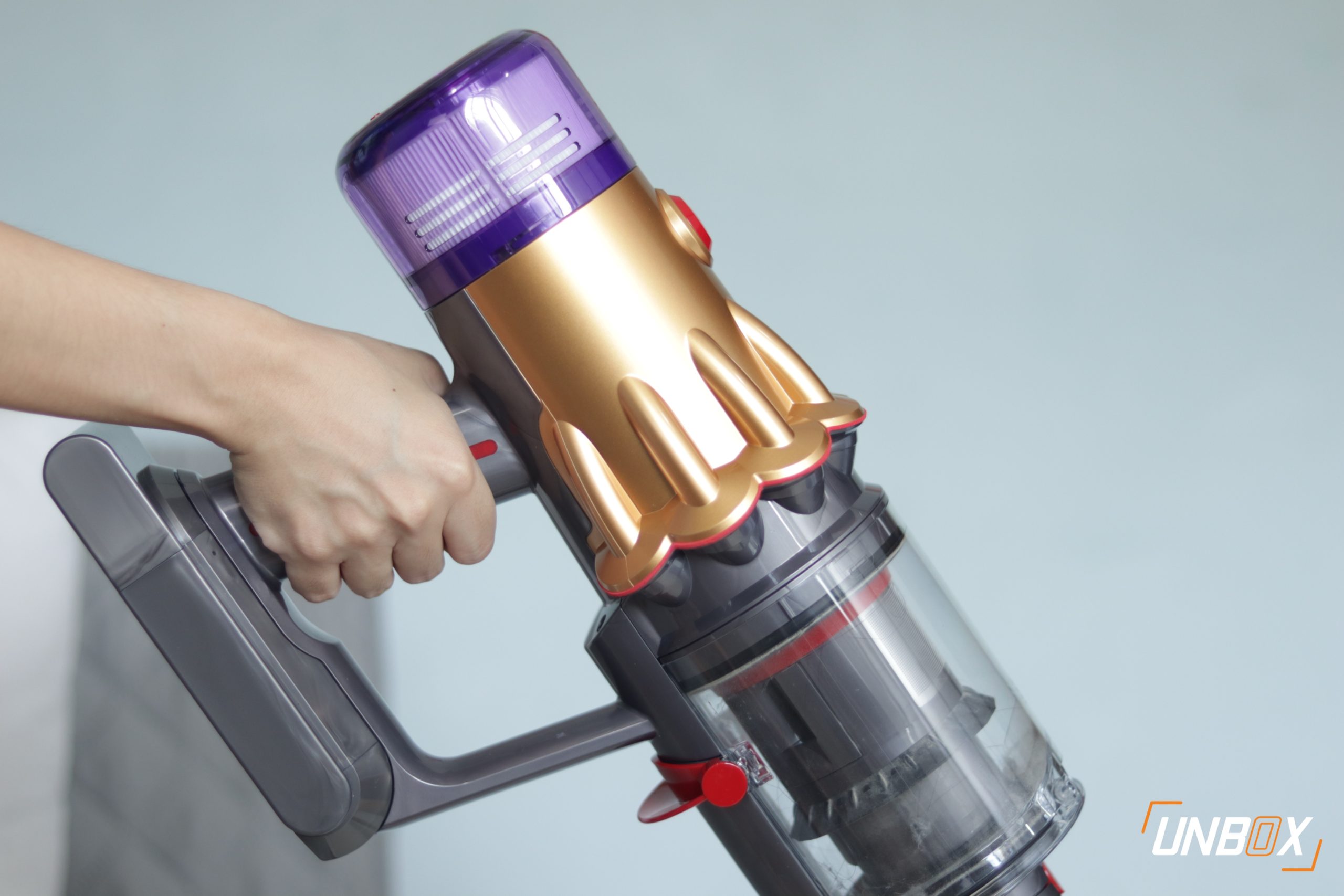 Review Verdict: The Dyson v12 Detect Slim Absolute Extra is the most powerful, compact cordless vacuum of the brand to date.  It has all the features that we look for in a vacuum cleaner but it comes with a steep price.
Pros
Small but powerful
The laser allows us to see dust particles
Comes with 6 cleaner heads for different surfaces
Efficient battery
Cons
Living in a 2-bedroom apartment, I didn't think that I needed a Dyson vacuum cleaner.  It was small enough to sweep with a broom and I have a basic vacuum that I thought got the job done.  I was wrong.  Little did I know that there are particles that I missed because I couldn't see them.  It's a good thing that the top features of the Dyson v12 Detect Slim Absolute Extra offers simple solutions to our home cleaning woes.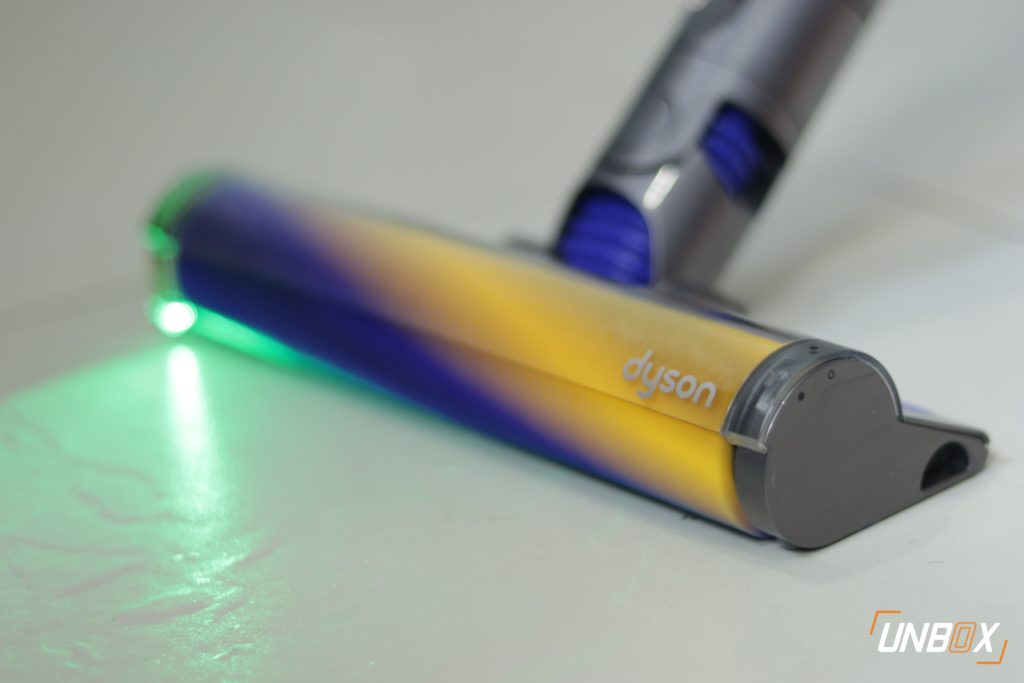 Top Features
The slim fluffy cleaner head of the Dyson v12 Detect Slim has a laser that when turned on, allows us to see small dust particles that we would've missed otherwise.  This alone sets it apart from many vacuum cleaners in the market.  The laser is small, powerful, and effective.  It's eye safe too so you don't have to worry about damaging your vision.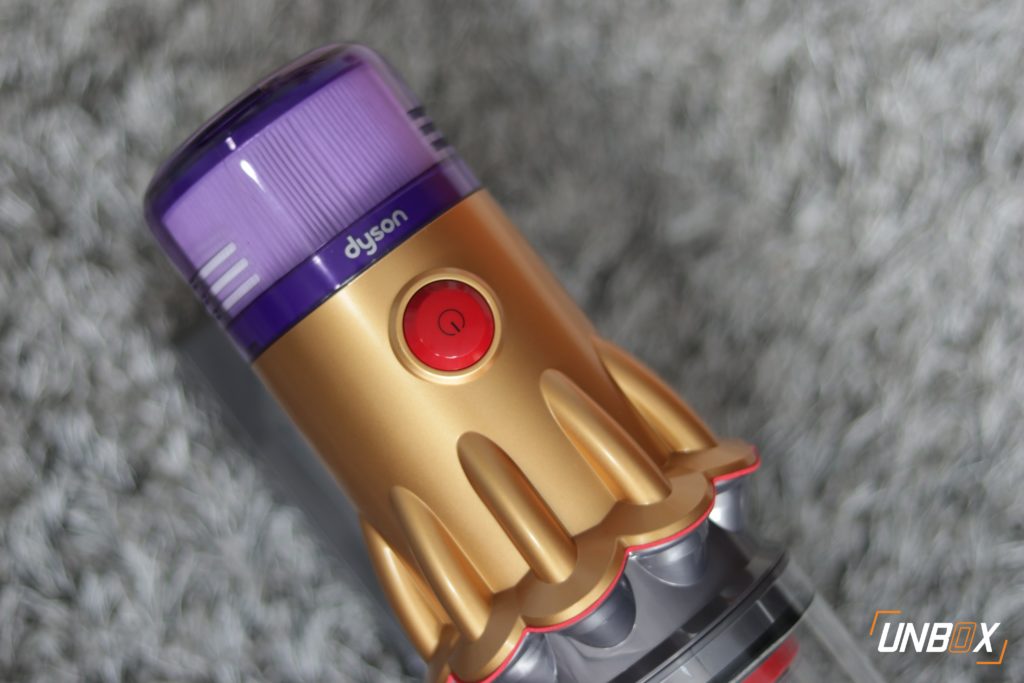 Aside from that, it has a Piezo sensor, allowing the smart vacuum to automatically change its suction power.  It exerts less effort when there's less dust and boosts the power when there's more dirt.  Not only is it efficient but it's also a great way to preserve battery life.  By the way, one click-in battery lasts for up to 60 minutes.  You get 2 batteries out of the box.  
The Dyson v12 Detect Slim has a screen that shows 4 bars with different colors.  The yellow bar shows the number of allergens and pollen that the vacuum was able to get; orange shows microscopic dust; pink indicates dust mites and violet shows sugar. The numbers when I first used the vacuum at home shocked me.  I dust and sweep regularly but this shows that just because a surface looks clean doesn't mean that it really is.  It's absolutely amazing how the vacuum was able to count and categorize the bad stuff that it was able to suck.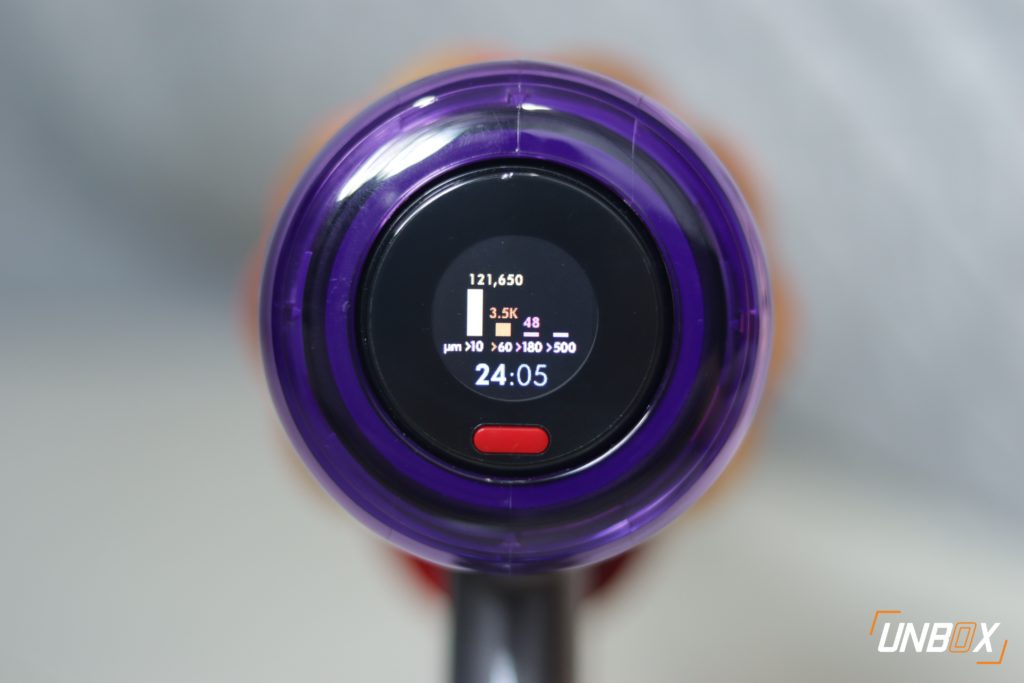 Dyson's Core Technology
I used to joke around and say that Dyson uses alien tech because their products are so smart and advanced.  They use a Hyperdymium Motor that spins up to 125,000rpm, allowing it to capture both microscopic dust and large debris.  Their root cyclone technology generates centrifugal forces up to 100,000g so there's no loss of suction.  The carbon fiber filaments on the cleaner heads effectively extract fine dust from hard surfaces.  In short, the Dyson v12 Detect Slim is packed with tech that gives it so much power in its tiny frame.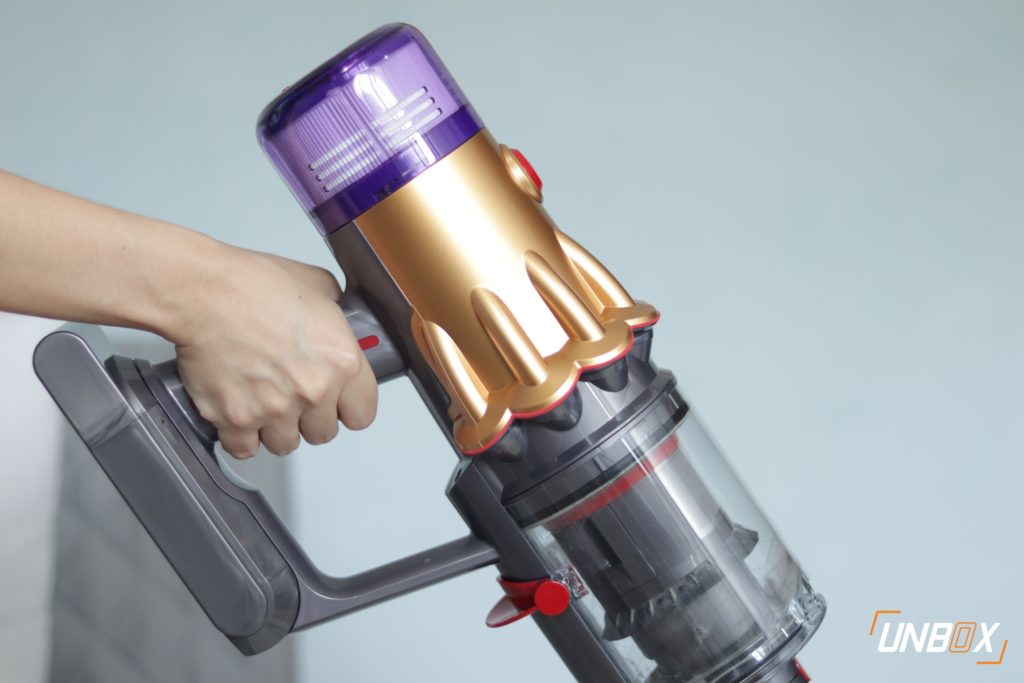 Easy to Use and Clean
It's amazing to think that a small vacuum cleaner can be so powerful.  It's lightweight and ergonomically designed so that even a petite person like me can easily use it without straining my wrist.  They even considered proper weight distribution which is really impressive.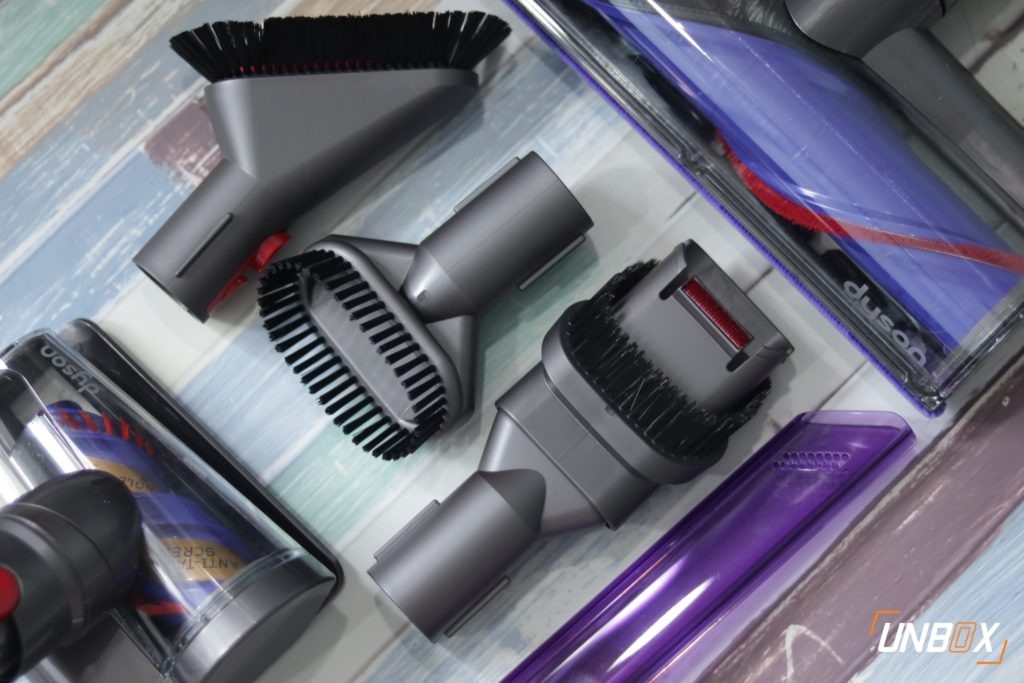 You can get to every nook and cranny of your home with this vacuum because it comes with 6 cleaner heads that you can use for different types of surfaces, a reach under tool, and a light pipe.  With the Dyson v12 Detect Slim, you have all the tools you need to keep the house spotless.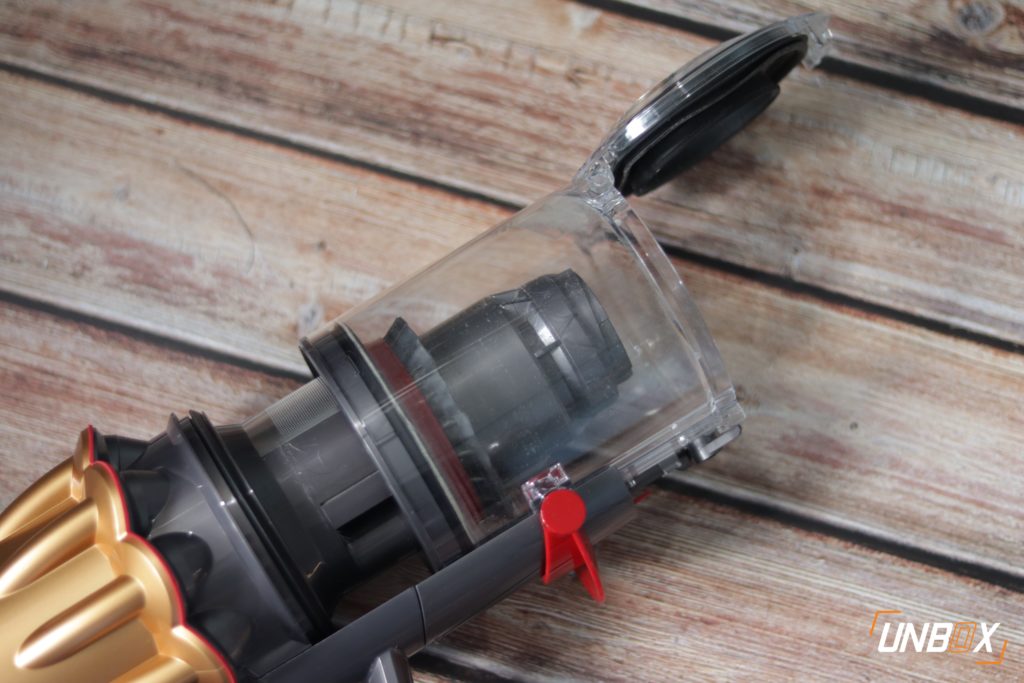 Do take note that the dust bin isn't very big so depending on the size of your home, you may have to empty it frequently.  It's no big deal though because, like most Dyson vacuums, it has an ejection mechanism so you don't have to get your hands dirty when doing this.  
When you're done cleaning, you can put it on the docking station and charge it so it's ready for your next use.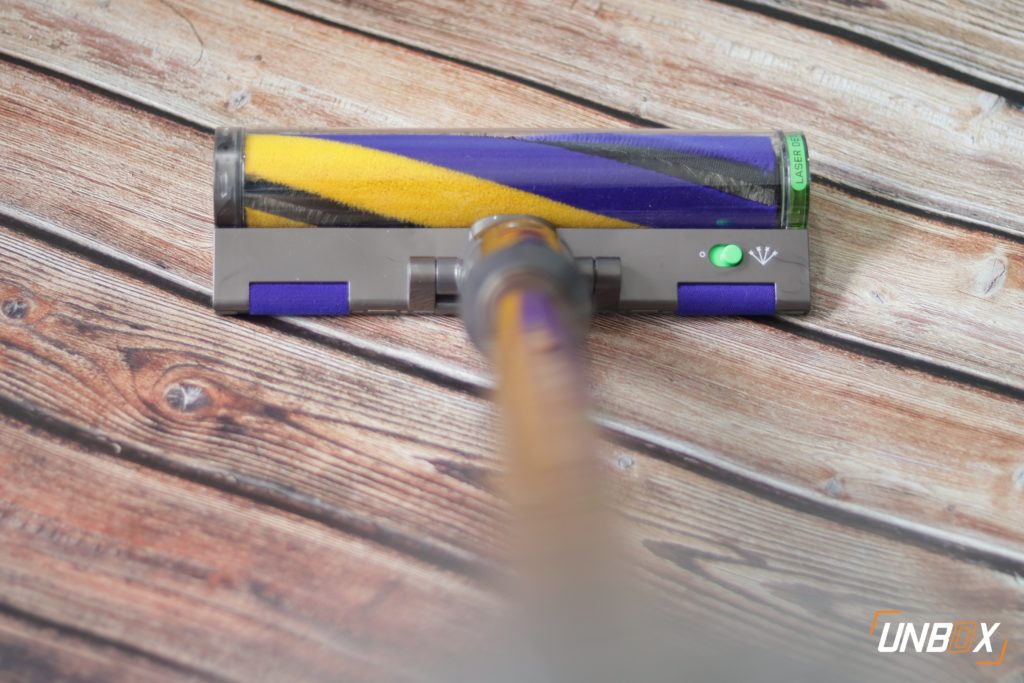 No Going Back
Now that I've used a Dyson, there's no going back.  This vacuum really spoils you, making the dreadful task of cleaning incredibly fast, easy and convenient.  It doesn't come cheap though.  The Dyson v12 Detect Slim Absolute Extra costs Php 44,900 on Lazada, but for those who say that time is gold, this smart and powerful device just might be worth it. 
Comments (0)