Initial Verdict: In our Samsung Galaxy A03s Hands-On we've found that it offers an entry into the Galaxy with a price of Php 6,490 (or Php 5,990 as of writing this article). While it does cover the basics, the use of dated hardware might be a turn-off for those looking for a little bit more oomph for their money.
Pros
Cons
Samsung Galaxy A03s Specs:
Helio P35 processor
4GB RAM
64GB storage, expandable via MicroSD
6.5-inch HD+ IPS Display
13-megapixel f/1.8 main camera with PDAF, 2-megapixel f/2.4 macro camera, 2-megapixel f/2.4 depth sensor
5-megapixel f/2.2 selfie camera
4G, LTE
WiFi, Bluetooth
Side-mounted fingerprint scanner
5000mAh battery
15w charging
Android 11, OneUI 3.0
Samsung throws its hat into the ring for a budget phone with one of the latest entries — the Galaxy A03s. It's a phone that they're touting to have All-Day Power, Smooth Performance, Multifunction Cameras, and Large Storage on their website. Does it live up to these claims? Let's dive in with our Samsung Galaxy A03s Hands-On.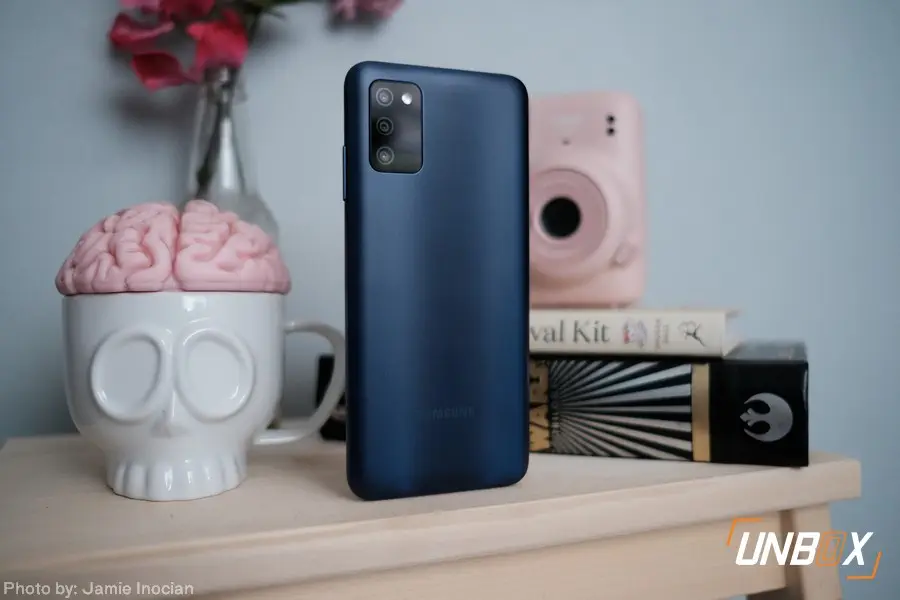 Design
Samsung has gone a bit more minimal in terms of design compared to some of the other competitors in the market and that hasn't changed with their budget offering. The Galaxy A03s features a textured plastic unibody chassis that looks rather plain but feels really good in the hand.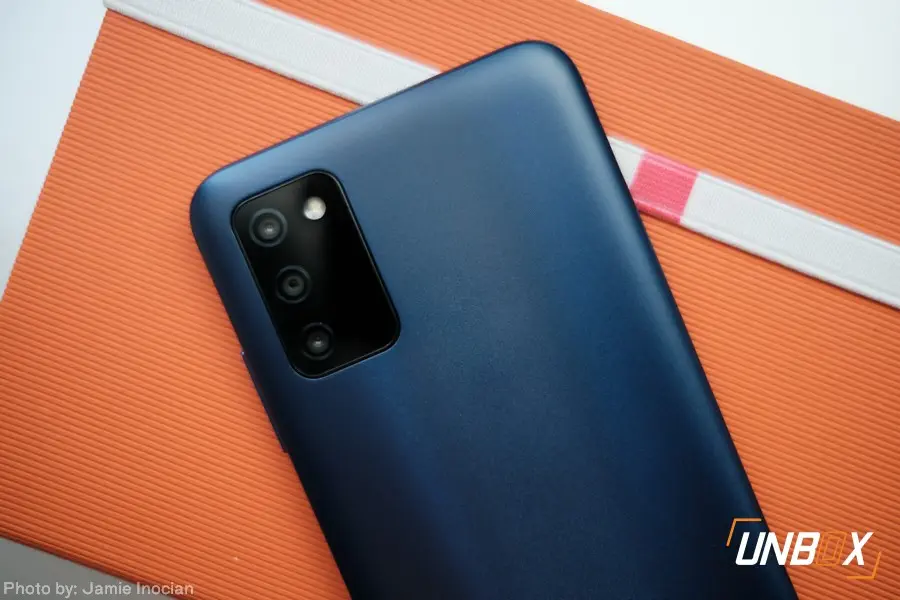 The texture does make it a little bit more resistant to smears and smudges but the phone will still require a wipe down every now and again. Sadly, the A03s also doesn't come with a case out of the box so if you're the type to slap a case on your devices the moment you get them, make sure you order one if you decide to pick this up.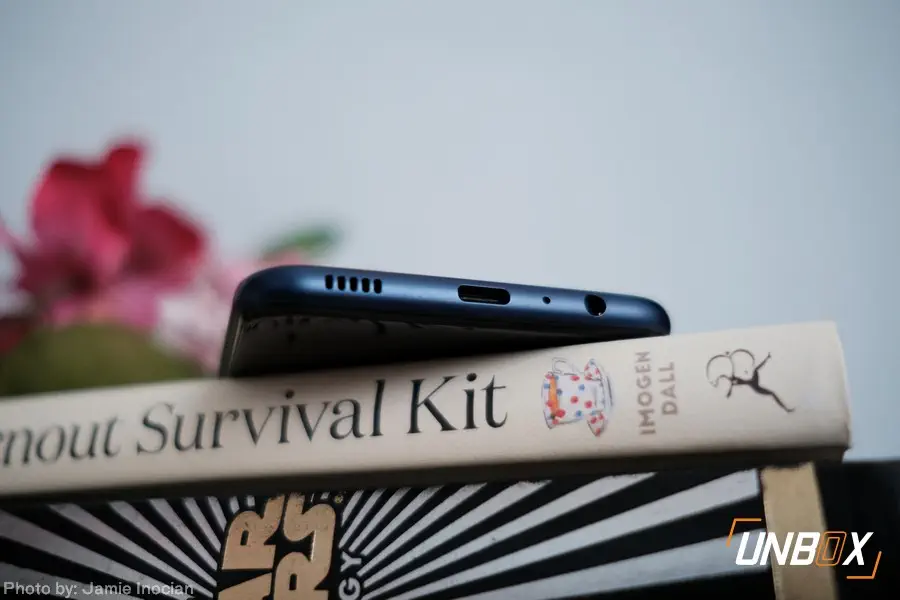 As for the button and port layout, there's nothing of note on the Galaxy A03s. You have your volume rocker and power button with an integrated fingerprint scanner on the right side. It isn't the fastest we've seen in this price point but the accuracy is on point, which is more important.
The top is pretty much bare aside from the microphone and you have the SIM tray on the left. While on the bottom, you have the speaker grille, USB-C port, and headphone jack.
Display
The Galaxy A03s does feature a good-sized screen that measures 6.5-inches. It uses a PLS LCD panel at HD+ resolution. While we have been spoiled by phones with higher resolution, we're still seeing a bunch of devices at this price point with the same pixel density. Overall, the picture quality is decent on this device based on the handful of videos we've watched on it so far.
We are worried about the overall brightness of the display though. It's more than capable indoors but it is a challenge to see what's going on when you take it outdoors.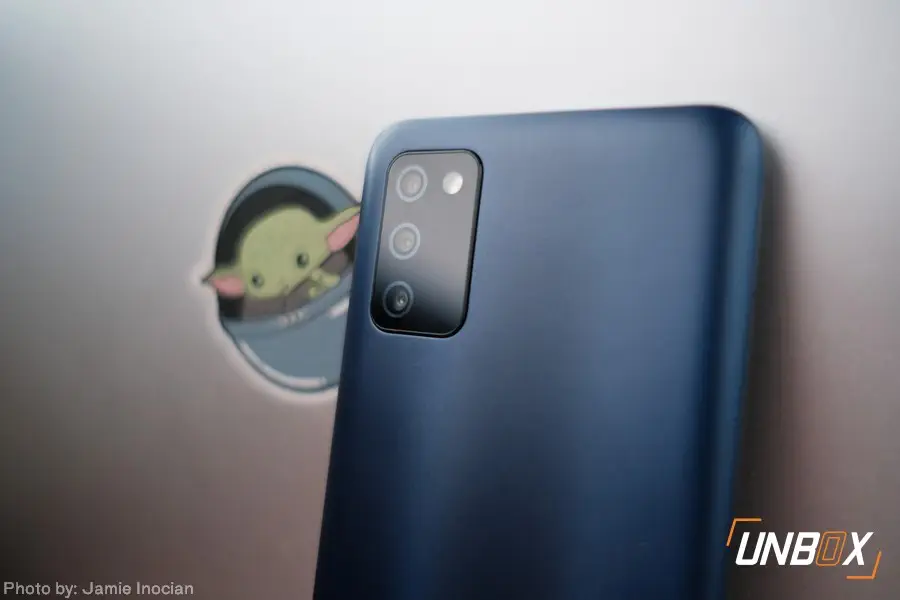 Cameras
For its shooters, the A03s is equipped with a total of four cameras — three on the back and a 5-megapixel selfie camera at an aperture of f/2.2. The cams on the back consist of a 13-megapixel main and the usual stat stuffers that we see on most devices, which are a depth sensor and a macro camera that are both at 2-megapixels.
We haven't been able to test out the cameras of this budget shooter yet but it does have most of the shooting modes that Samsung devices features sans Single Take and a Night Mode.
On the video side of things, the A03s is capable of recording at Full HD at 30p.
Performance and Battery
Under the hood of this entry-level device from Samsung is a Mediatek Helio P35 processor that's paired with up to 4GB of RAM and 64GB of storage that's expandable up to 1TB; although the variant that we have with us is the 3GB/32GB version.
The Helio P35 is pretty dated at this point and it is, unfortunately, starting to show even with our initial tests. We still think that this will get the job done for social media and consuming content but those looking for a device to play games on might be disappointed with its performance since this will limit you to lighter titles on the Play Store.
You are getting a beefy battery with the A03s though, which is at 5000mAh. It also supports 15W charging, which isn't the zippiest but not too bad given the price point. Unfortunately, the unit only ships with a 5W charger out of the box based on some of the videos we've seen for it online.
Wrap up and Early Verdict
We've found that in our Samsung Galaxy A03s Hands-On that the device does cover a lot of the basics if you're looking for a more affordable option from the Korean brand; coming in at Php 6,490 or if you're lucky to catch it on sale — Php 5,990. Unfortunately, we all know that there are some serious tough contenders out there that pretty much rule the roost.
If you're sen on getting a Samsung device and can increase your budget a bit, then we suggest taking a look at the Galaxy M22 as an option.
Comments (1)