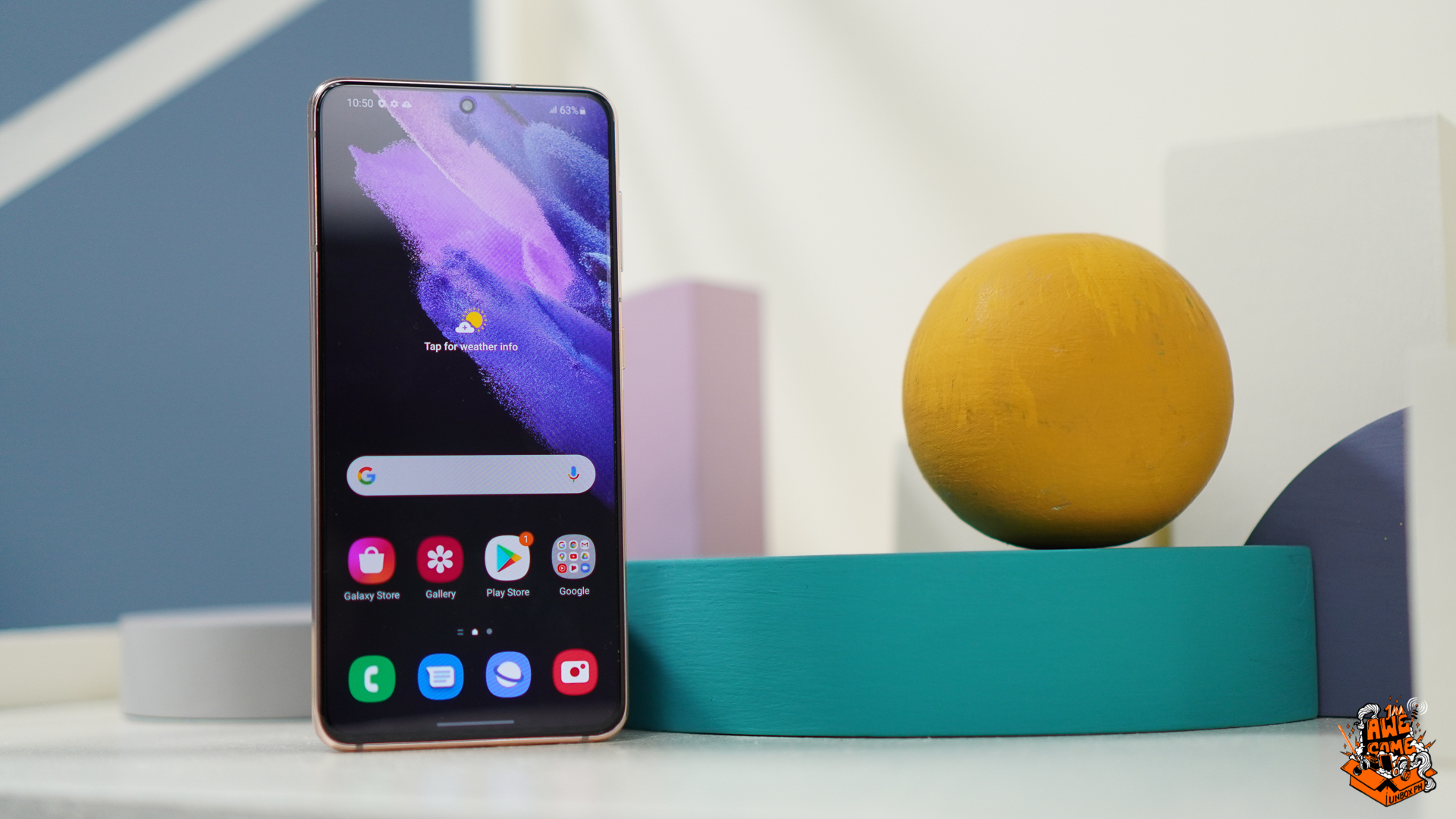 Early verdict: Samsung's new flagships vastly improve on last year's offerings, though many brand loyalists may not be happy at the thought of plastic-backed phones costing well over Php 40K being the norm now. If you can get past the "glasstic" choices of Samsung, the Galaxy S21 5G has plenty to offer, easily becoming better value over the slightly bigger Galaxy S21+ 5G.
The Samsung Galaxy S21 is priced at Php 49,990, while the Galaxy S21+ is priced at Php 57,990.
Pros:
New design looks great
Exynos 2100 is a monster
Fixes many of the issues of last year's flagships
5G capability out of the box
Cons:
Plastic back for the Galaxy S21 5G
No charger with the purchase
Expensive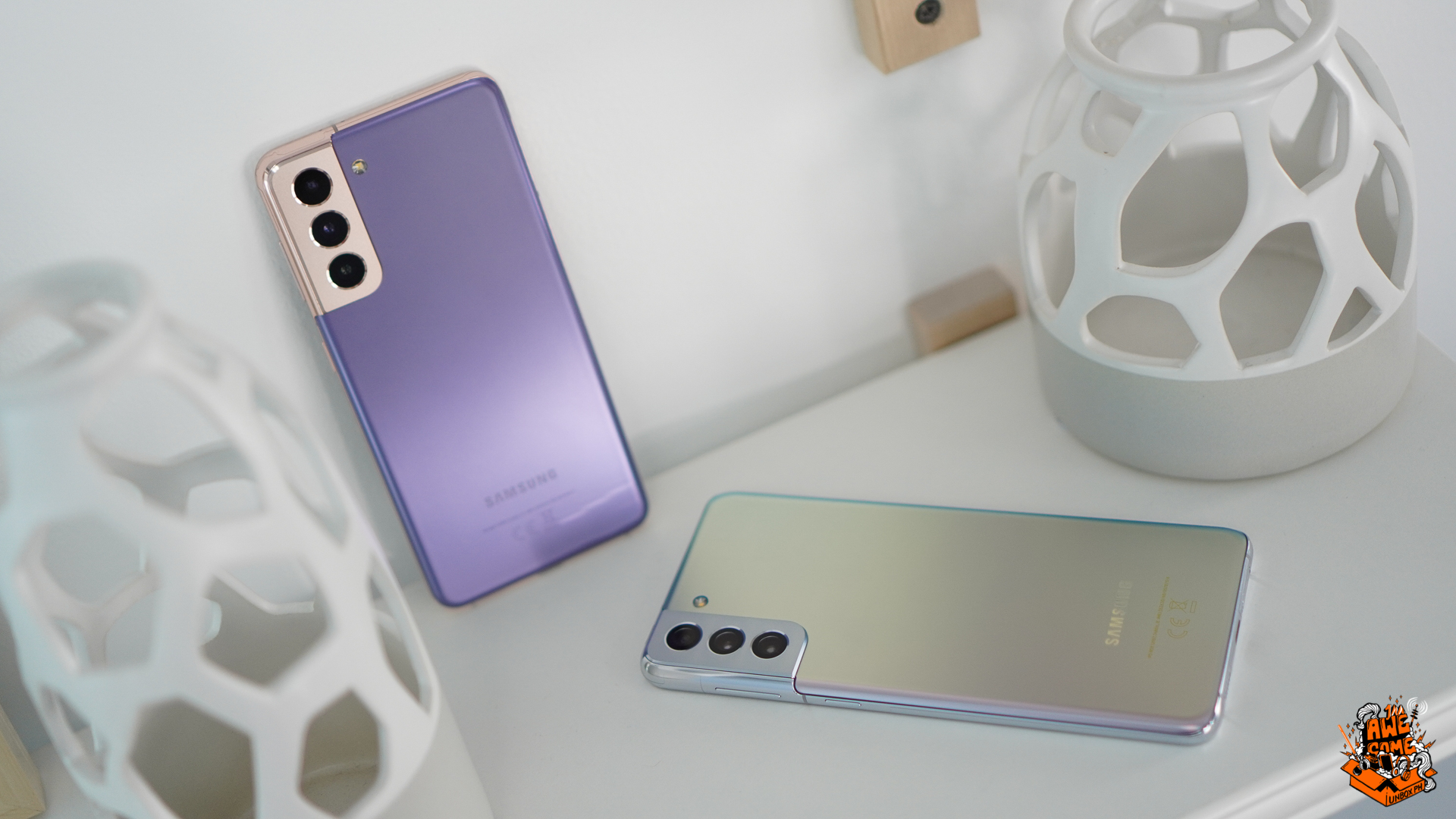 Samsung's officially unveiled its newest flagships a bit early this year, and like last year the Korean manufacturer's phones come in three flavors. We'll be tackling the Galaxy S21 Ultra 5G in a separate post – this article will purely be about the more "affordable" variants in the form of the Galaxy S21 5G and S21+ 5G. There's plenty to tackle here, so let's get going:
Design and display
Putting the three phones together, you can see just how sleeker and nicer the relatively lower-tier phones are compared to the most expensive variant, at least based on pure looks alone. The thinner triple camera module looks cleaner on both the Galaxy S21 5G and S21+ 5G, though that's helped quite a lot by Samsung's "Contour Cut" design that makes the camera module a part of the aluminum frame.
The design language absolutely looks amazing, though there is a downside here, at least for the Galaxy S21 5G: its back is made of "glasstic", which is Samsung's way of telling you that one of their flagships has a plastic back.
To be fair to Samsung, the Galaxy S21 5G's plastic rear is near indistinguishable from glass from afar as it's incredibly well done. Side by side the actually glass-backed S21+ 5G, you can't really tell them apart as far as material choice is concerned. That being said, plastic is plastic, no matter what you call it, and it's hard to justify paying premium prices for a phone that doesn't use premium materials.
The two phones will be made available in really distinct colorways, with both phones coming in either Phantom Violet or Phantom Silver in the Philippine market. Like other flagships made by Samsung, both devices have IP68 certification.
Both phones sport the same Dynamic AMOLED panel with a 120Hz refresh rate, and like before the Galaxy S21 5G is the runt of the litter, coming with a 6.2-inch display. The Galaxy S21+ 5G is slightly larger at 6.7-inches. There's a punch hole module at the top to hold the selfie camera. Both displays are non-curved variants, which may or may not be to your liking depending on your stance on curved panels.
As with any display made by Samsung, the ones on the Galaxy S21 5G and Galaxy S21+ 5G look absolutely gorgeous. The display has a 20:9 aspect ratio for both devices, HDR10+ capability, and 1300 nit brightness. Samsung makes the best screens for smartphones and we're happy to see that hasn't changed with either device.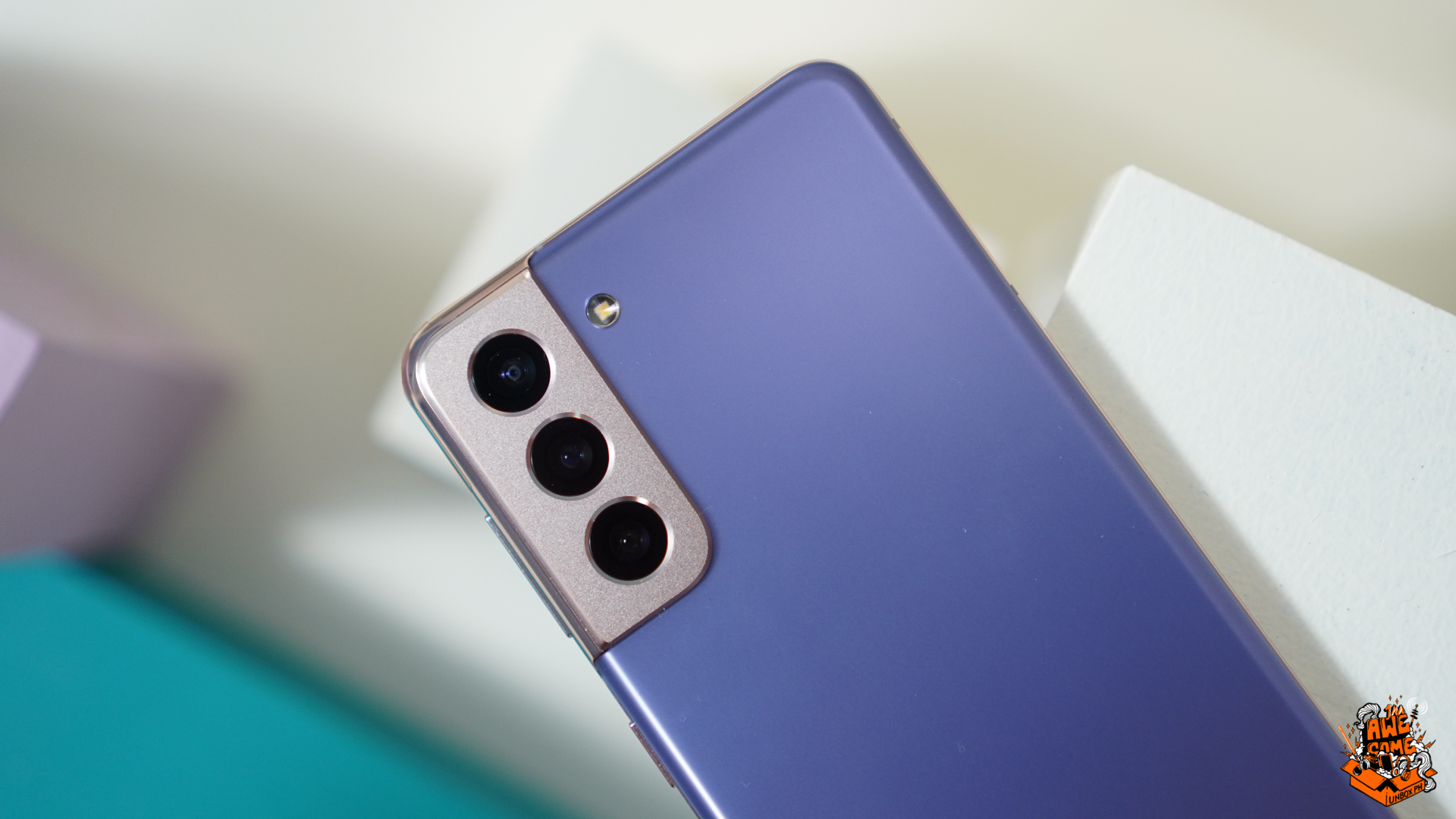 Cameras
Samsung has stuck with a triple camera setup for both phones: a main 12-megapixel wide shooter with an f/1.8 aperture lens, Dual Pixel PDAF and OIS, a 64-megapixel f/2.0 aperture telephoto lens that does 3x hybrid zoom with OIS and a 12-megapixel f/2.2 aperture ultra-wide camera. The selfie camera is 10-megapixels for both phones.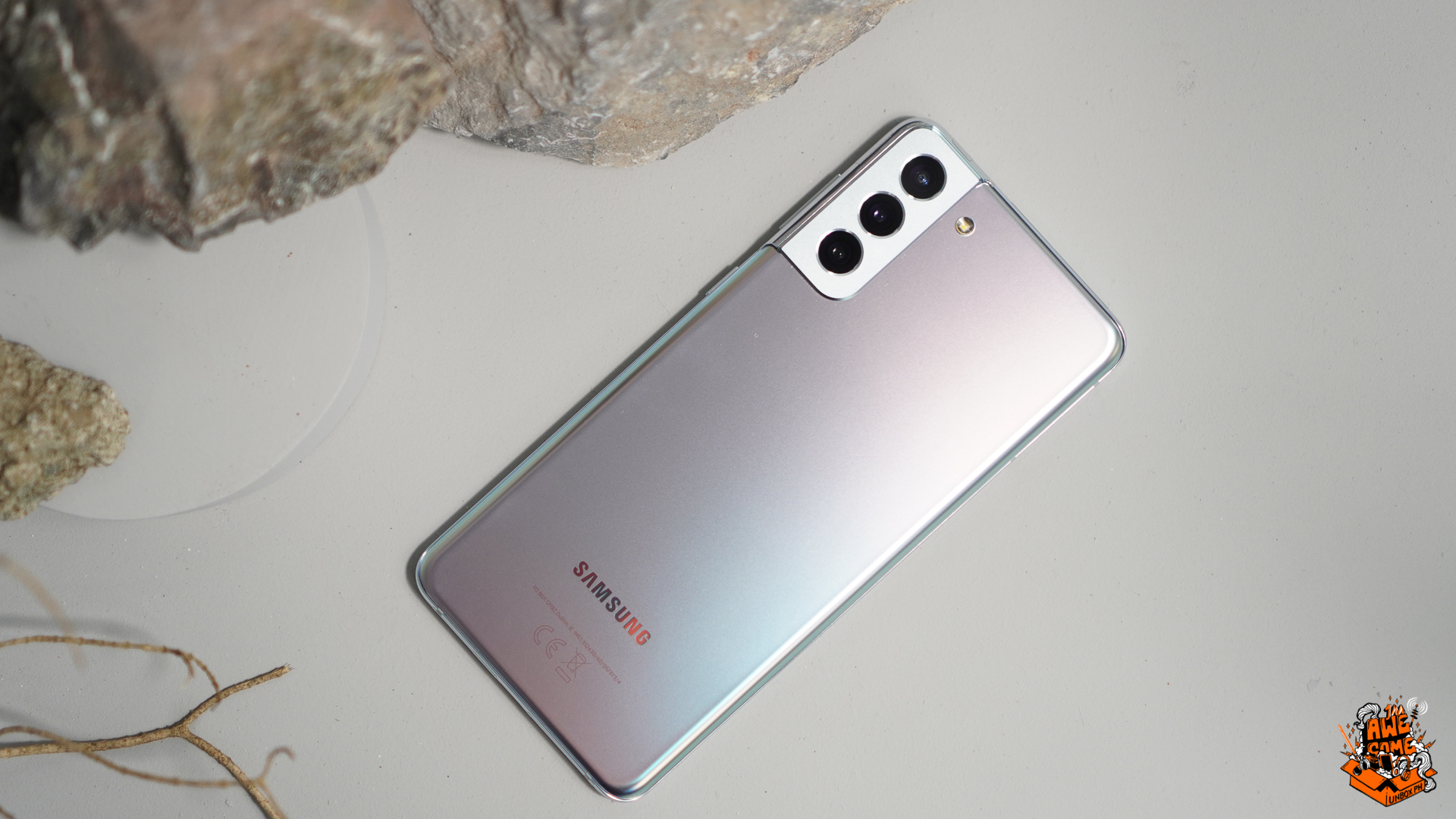 The camera setup isn't mind-blowing, but the phones are still capable of producing really good photos in the right conditions. We'll have to get more time with both devices and conduct our own tests to see just how well the cameras fare.
Performance, software, and battery
One weakness that Samsung has always had with their flagships is their Exynos processors, especially when pitted against Qualcomm-made chipsets in devices sold in other countries. Samsung looked to correct those deficiencies this time around with their new Exynos 2100 chipset that goes in all three of their flagships today.
We're not about to jump into a deep dive into the Exynos 2100, but know that it has superior specs, at least on paper, VS Qualcomm's competing Snapdragon 888 chip. The Exynos 2100 is built on a 5nm EUV process developed by Samsung, and has higher clock speeds for its big and little cores (2.9GHz, 2.8GHz, and 2.2GHz) VS Qualcomm's offering. It also sports a Mali-G78 MP14 GPU, as well as a 5G modem that supports both mmWave and sub-6 5G.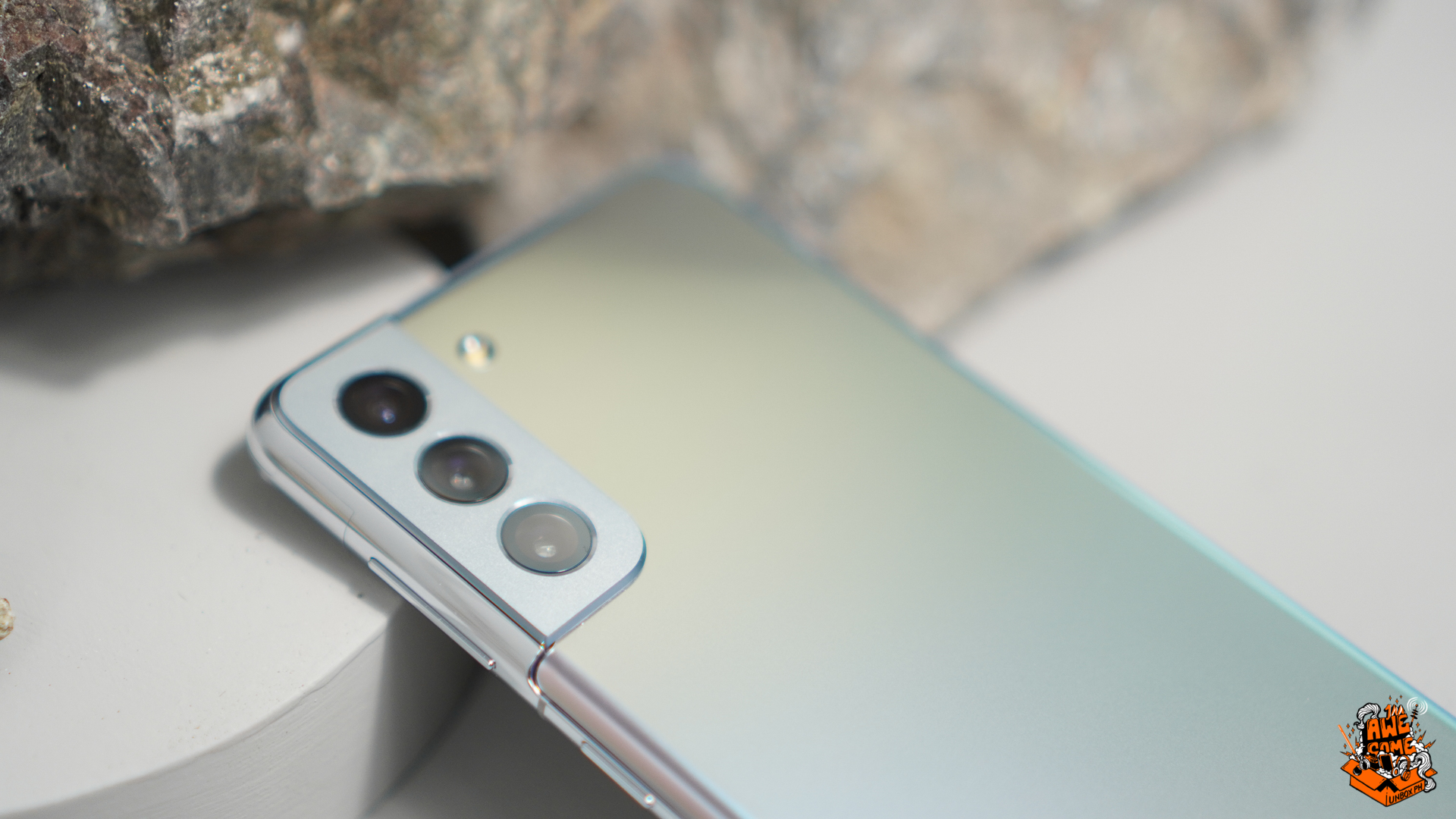 This translates to slightly better performance compared to Qualcomm's Snapdragon 888, at least according to leaks – we'll still have to see how it performs day-to-day with our own tests.
As for RAM and storage, you're getting 8GB of the former and 256GB of the latter for both variants, with no option to expand it further via microSD.
The two phones will come with Android 11, as well as Samsung's One UI 3.1. The Korean company has done quite a lot to make sure their UI integrates seamlessly with Android 11 and doesn't present the users with visual clutter.
The battery size for the Samsung Galaxy S21 5G is 4000mAh, while the Galaxy S21+ 5G has a bigger 4800mAh cell. Charging speeds top out at just 25W for both devices, though they have fast wireless charging capabilities as well that go up to 15W.
Unfortunately, neither phone will come with a charger out of the box, though Samsung is throwing one in as a freebie for pre-order customers.
Wrap-up and early verdict:
The Samsung Galaxy S21 5G and S21+ 5G don't really offer ground-breaking improvements for the company's flagship line, merely iterating on improvements we've already seen in the past.
They're the best-looking members of the Galaxy S family though, and plastic back aside, we'd probably consider picking the Galaxy S21 5G up over the S21+ 5G because of its specs, size, and overall cost.
That being said, we really have to see what the phones bring to the table though – Php 49,990 for a phone with a plastic back is really a non-starter for many, and there really needs to be something more here to necessitate the purchase of either phone at their price range.
Samsung is throwing in a LOT of freebies when customers pre-order the new phones from January 15 to 28. You're getting a pair of Samsung's Galaxy Buds Live with every pre-order, as well as a Galaxy Tab A 8.0 tablet, Galaxy SmartTag, and a 25W Wall Charger.
The Samsung Galaxy S21 is priced at Php 49,990, while the Galaxy S21+ is priced at Php 57,990.
Comments (0)