Review Verdict: The Samsung Galaxy Z Fold3 5G is the toughest foldable that's available in the Philippines, which makes it one of the best examples of foldable tech we've seen so far this year. If you want a cutting-edge phone that can actually take daily abuse, this is the phone to get.
Pros
Now comes with IPX8 water resistance
The tougher outer and inner screen
Under display selfie camera
Comes with S-Pen functionality
Cons
Still expensive
Under-display selfie camera quality is not the best
Samsung Galaxy Z Fold3 Philippines Specs:
Snapdragon 888 processor
12GB LPDDR5 RAM
256GB/512GB UFS 3.1 storage
7.6-inch QXGA+ Dynamic AMOLED Infinity Flex Internal Display, 120hz adaptive refresh rate
6.2-inch HD+ Dynamic AMOLED External Display, 120hz adaptive refresh rate
12-megapixel f/1.8 main camera with OIS and Dual Pixel AF, 12-megapixel f/2.2 ultra-wide-angle camera, 12-megapixel f/2.4 telephoto camera with Dual OIS, PDAF, 2x optical zoom
4-megapixel f/1.8 under-display selfie camera (inner display)
10-megapixel f/2.2 selfie camera (outer display)
4G, LTE, 5G
WiFi 6, Bluetooth 5.2, GPS
Side-mounted fingerprint scanner, IPX8 Rating, stereo speakers
4400mAh battery
25w fast charging
Android 11, One UI 3.1
Samsung's flagship foldable has evolved from niche, fragile prototype-ish device to a mainstream product in just three short years. The Samsung Galaxy Z Fold 3 is one of the best implementations of foldable tech we've seen so far this year and should be the phone that productivity nerds should be looking to buy for 2021.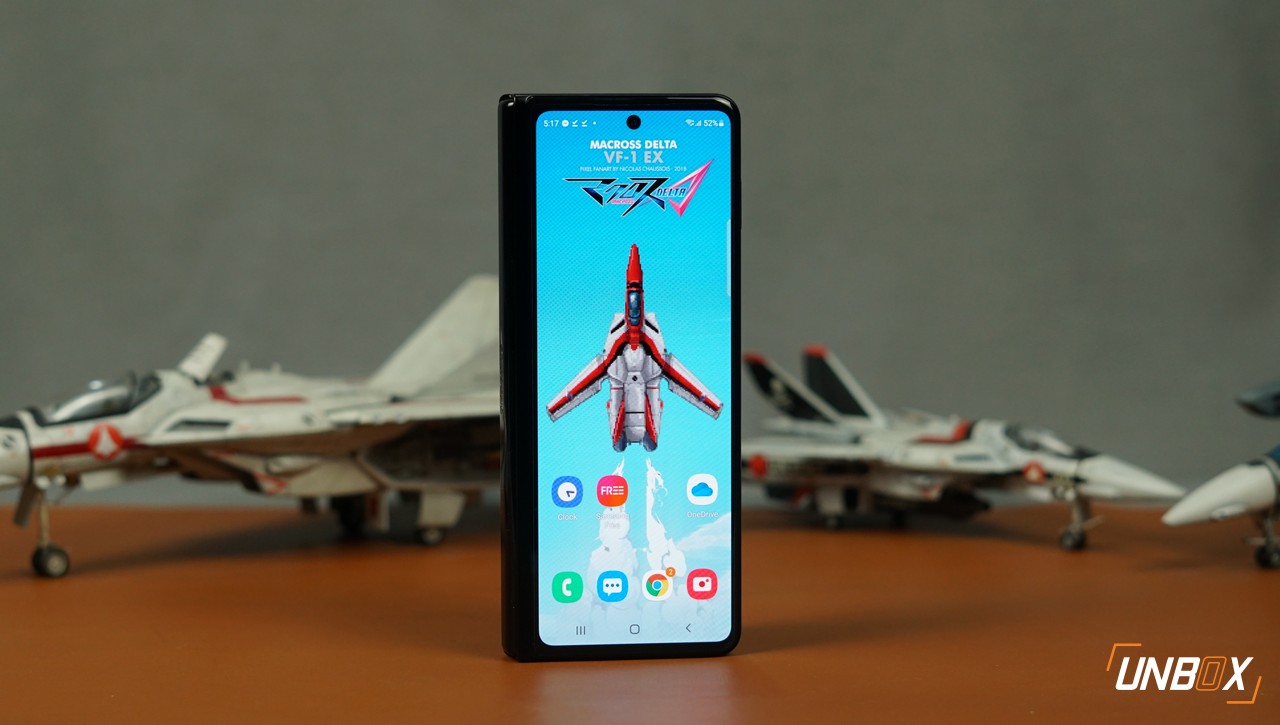 Design
There's not a lot of external differences between the Samsung Galaxy Z Fold3 5G and last year's offering that we featured for review in the Philippines, which isn't surprising – why fix something that isn't broken?
Samsung's foldable formula for its flagship offering has been the same since the OG Fold launched in 2019: you get an external display on the outside and a bigger internal display when you open the phone up like a book. The external display is the one that you'll end up using the most when you're on the go, while the internal display is what you'll be using when you want to consume media, read a website or want to get serious work done.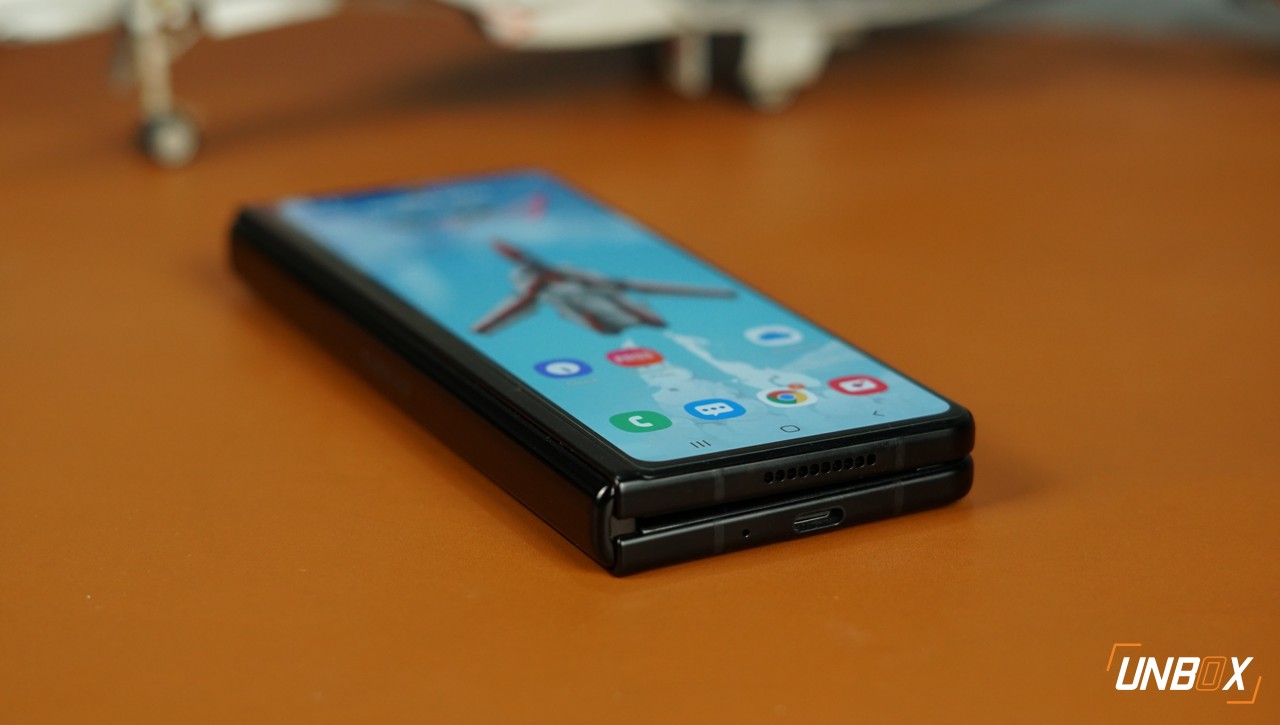 What has changed is how tough the phone has gotten. For one thing, Samsung managed to find a way to add IPX8 water-resistance to the Galaxy Z Fold 3, which we thought impossible, given the number of moving parts associated with the hinge that makes the folding action of the phone possible.
Aside from adding water resistance, Samsung also made the aluminum chassis tougher via "Armor Aluminium". The outer display also gets Gorilla Glass Victus, while the inner display gets a tougher, stretchable PET5 (Polyethylene terephthalate) material that's 80% more durable than the previous films on the past two foldables.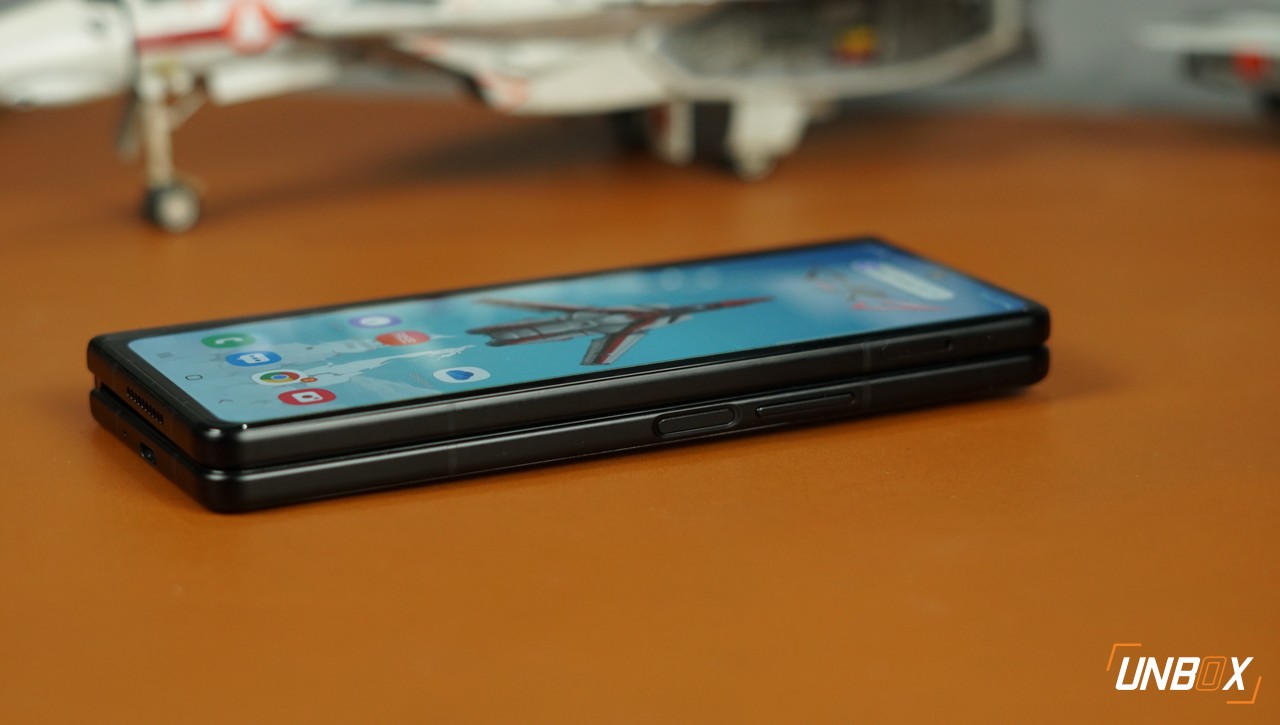 The phone uses a fingerprint scanner embedded in the power button that's placed on the right side, which is convenient since this is usually where your thumb goes when you grab the phone when you open it.
The rest of the phone is built like a flagship: the chassis is made out of aluminum and feels very solid, and the hinge feels like it'll be able to take thousands of unfolding cycles without issues.
The phone has a rectangular, triple camera module on the rear. There are five cameras in total – three on the rear, one on the inside, and one on the external display.
The overall size of the phone while folded is quite substantial, both in thickness (up to 16mm at its thickest point) and in weight (271 grams) so you'll definitely feel it when you stuff it in your pocket.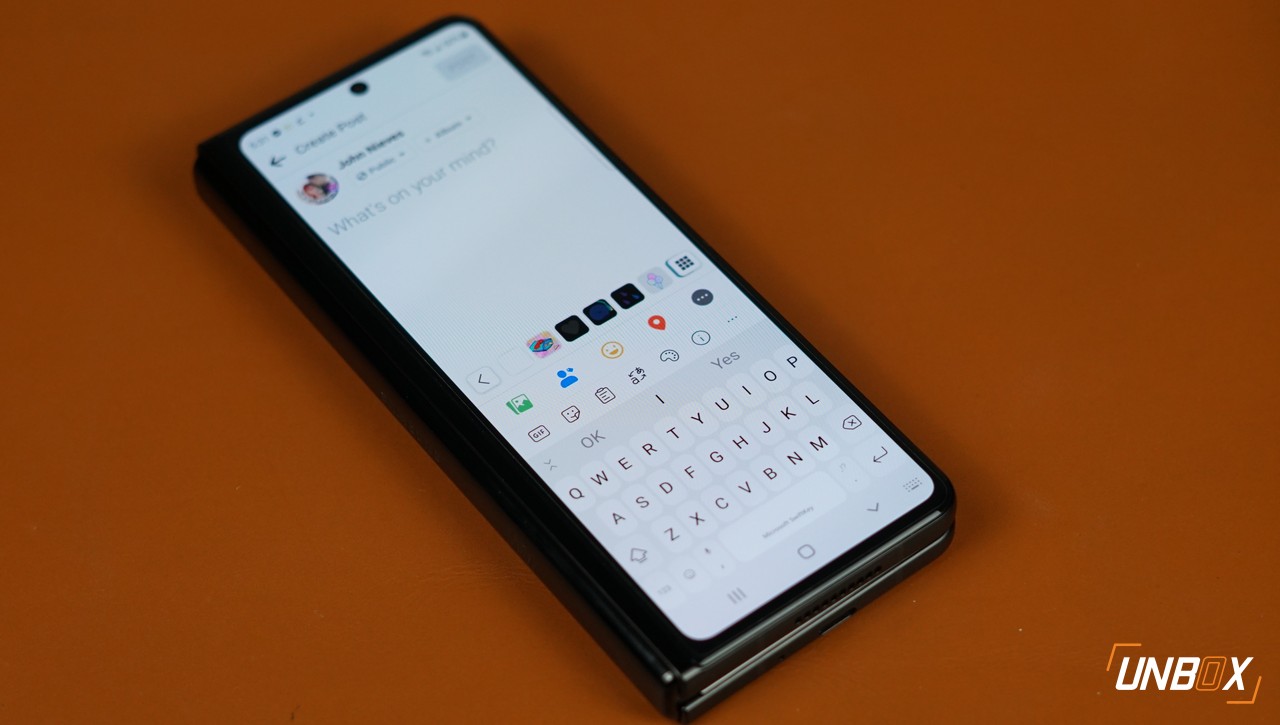 Display
Speaking of displays, Samsung has improved both the external and internal displays for 2021. The external panel has been bumped up to 6.2-inches and has an 832 x 2268 resolution, which puts the aspect ratio to 25:9. The Dynamic AMOLED 2X panel now has 120Hz refresh rate as well.
I found that I used the external panel most since the majority of the time I spend with my phone is to answer messages, emails and browse my Facebook and Reddit feed, which the external display excels at. The smaller width of the external display VS a traditional smartphone screen makes typing replies a little harder though since the keys are smaller, but it's still doable.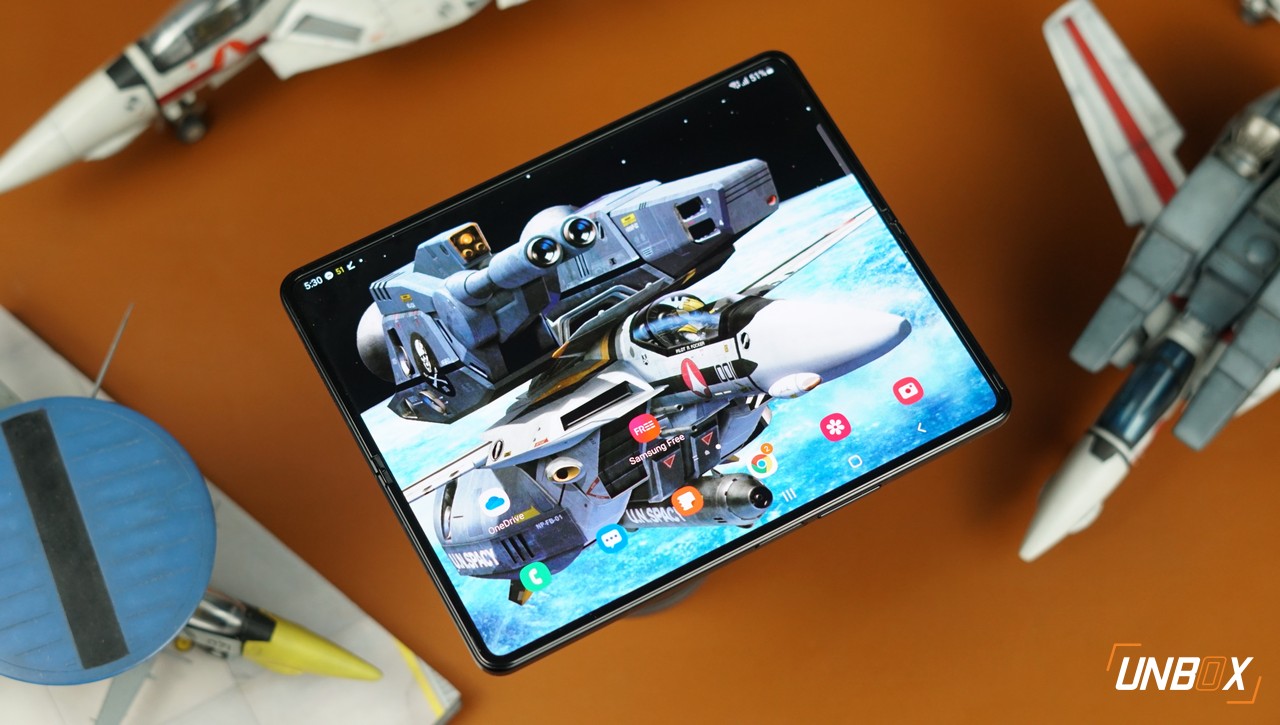 The main star of the show though is the 7.6-inch flexible, foldable screen that has a 1768 x 2208 resolution and a dynamic AMOLED panel that has HDR10+ capability and S-Pen support.
The larger panel makes it easier to work on productivity-focused tasks like document and spreadsheet writing since you now get a whole lot more real estate to work with.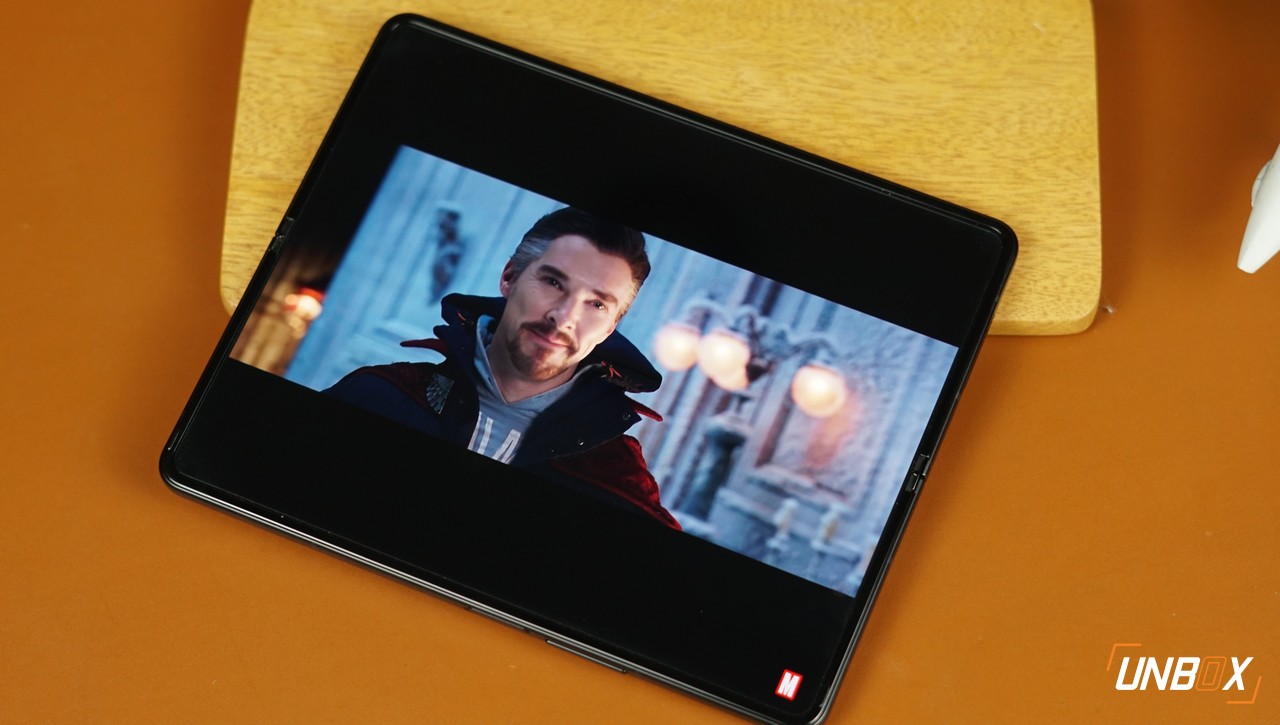 Add to that the fact that Samsung finally added S-Pen support to the display, then you're essentially getting a really handy tablet to work with that you can fold away when you don't need it.
As for the display itself, it looks amazing. And while Samsung still hasn't found a way to eliminate the crease completely, you barely notice it when you're using it.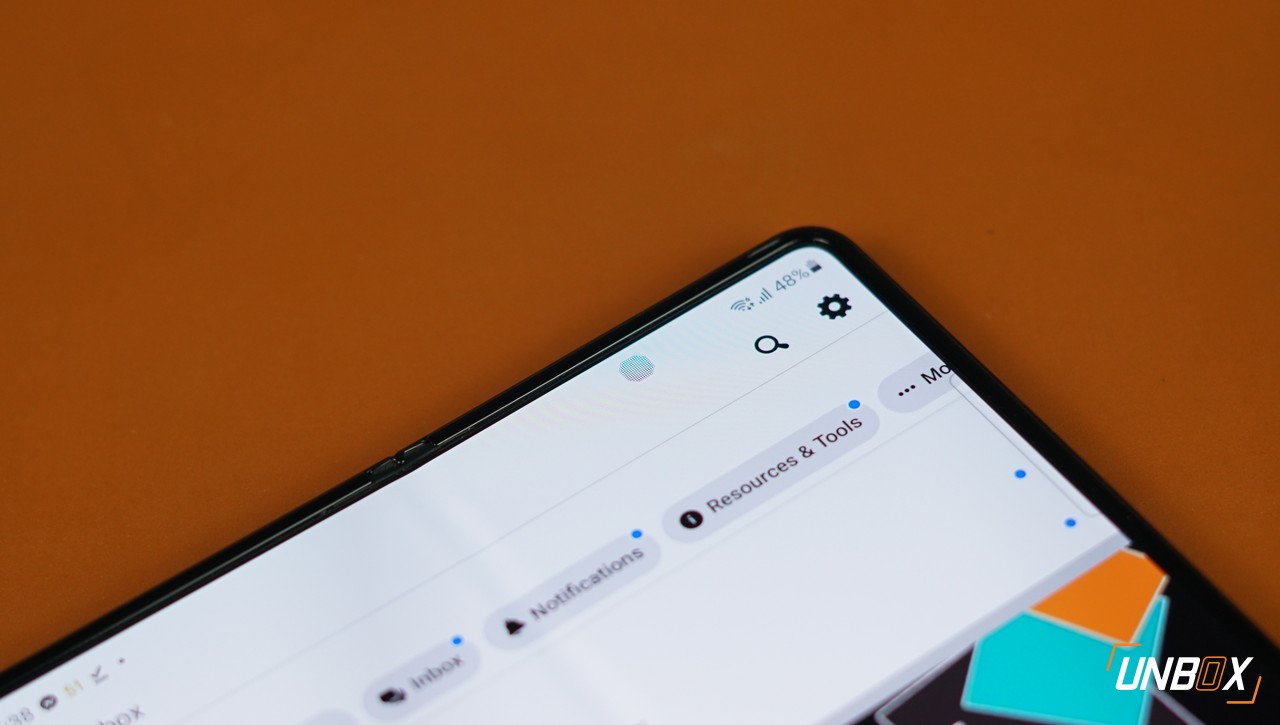 What's even better is the fact that the screen isn't punctuated by a hole-punch for a selfie notch thanks to Samsung's under-display camera tech, which means you're getting a surface that's uninterrupted by a notch. Take note though that you can still see the camera underneath if you're viewing something with a very light background, it's a good compromise nonetheless.
Cameras
While most of the phone is new, the Samsung Galaxy Z Fold3 5G's  triple cameras are not. Essentially, you're getting a 12-megapixel f/1.8 aperture main camera, a 12-megapixel f/2.2 aperture ultra-wide camera, and a 12-megapixel f/2.4 aperture telephoto camera capable of 2x optical zoom. The under-display camera is just a 4-megapixel unit, while the main selfie camera on the secondary screen is a better 10-megapixel f/2.2 aperture snapper.
This is more or less what you got with the cameras of the previous generation, which isn't bad per se, but if you're looking for top-end flagship snappers, the Galaxy Z Fold 3 isn't the phone you should be buying.
That being said, the snaps from the cameras are pretty good considering the sensors, and they're perfectly fine to use as primary snappers since the image quality is still pretty good. Image quality is very good and the details are clear and crisp overall.
Performance, software, battery
Samsung's latest flagship will only come in one processor flavor, which is a departure from the "Exynos for Asia, Snapdragon for the rest of the world" releases of the brand's previous flagships. The Galaxy Z Fold 3 uses Qualcomm's Snapdragon 888 chipset with 12GB of RAM. In the Philippines, the phone gets two storage variants: 256GB and 512GB.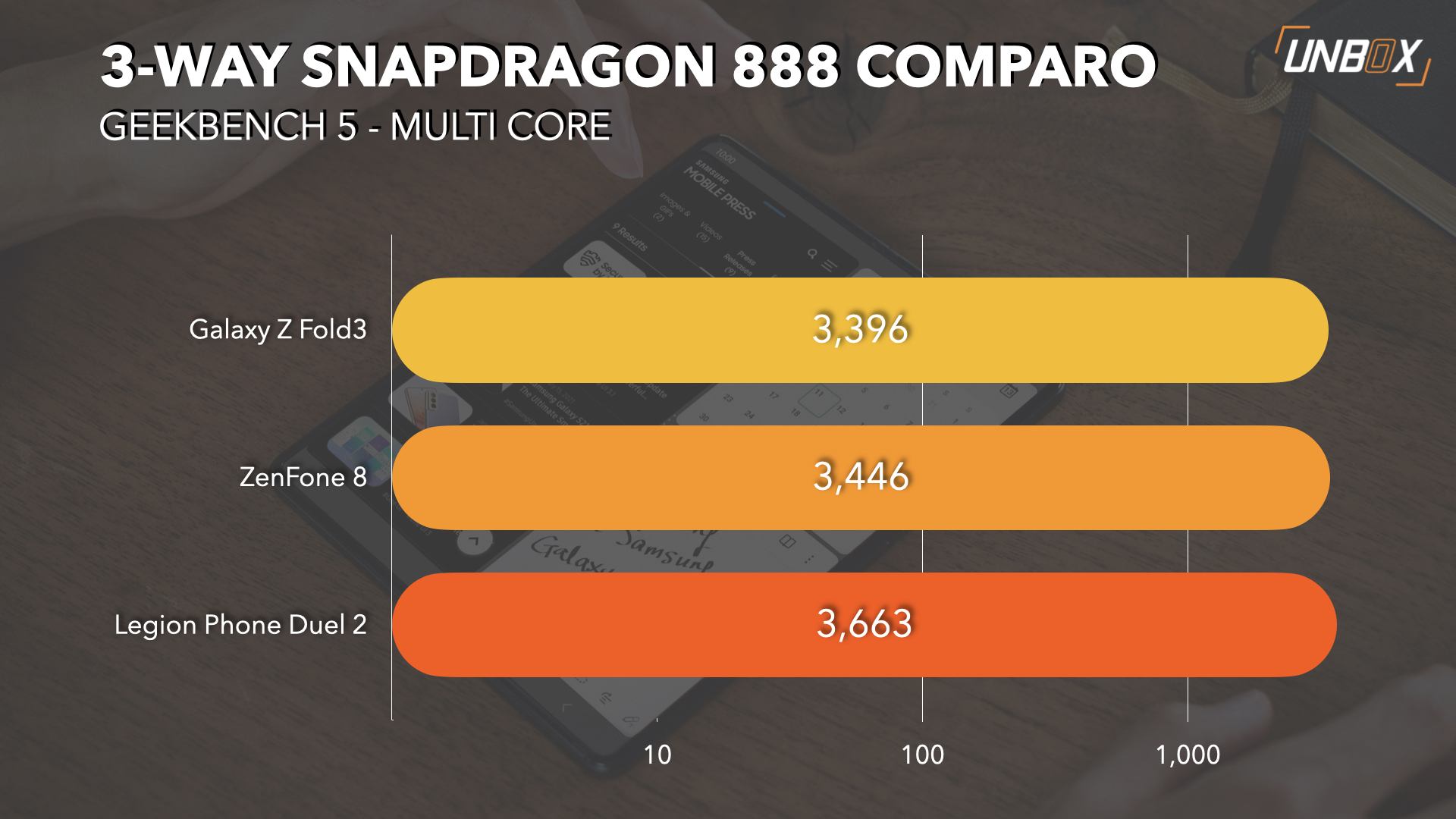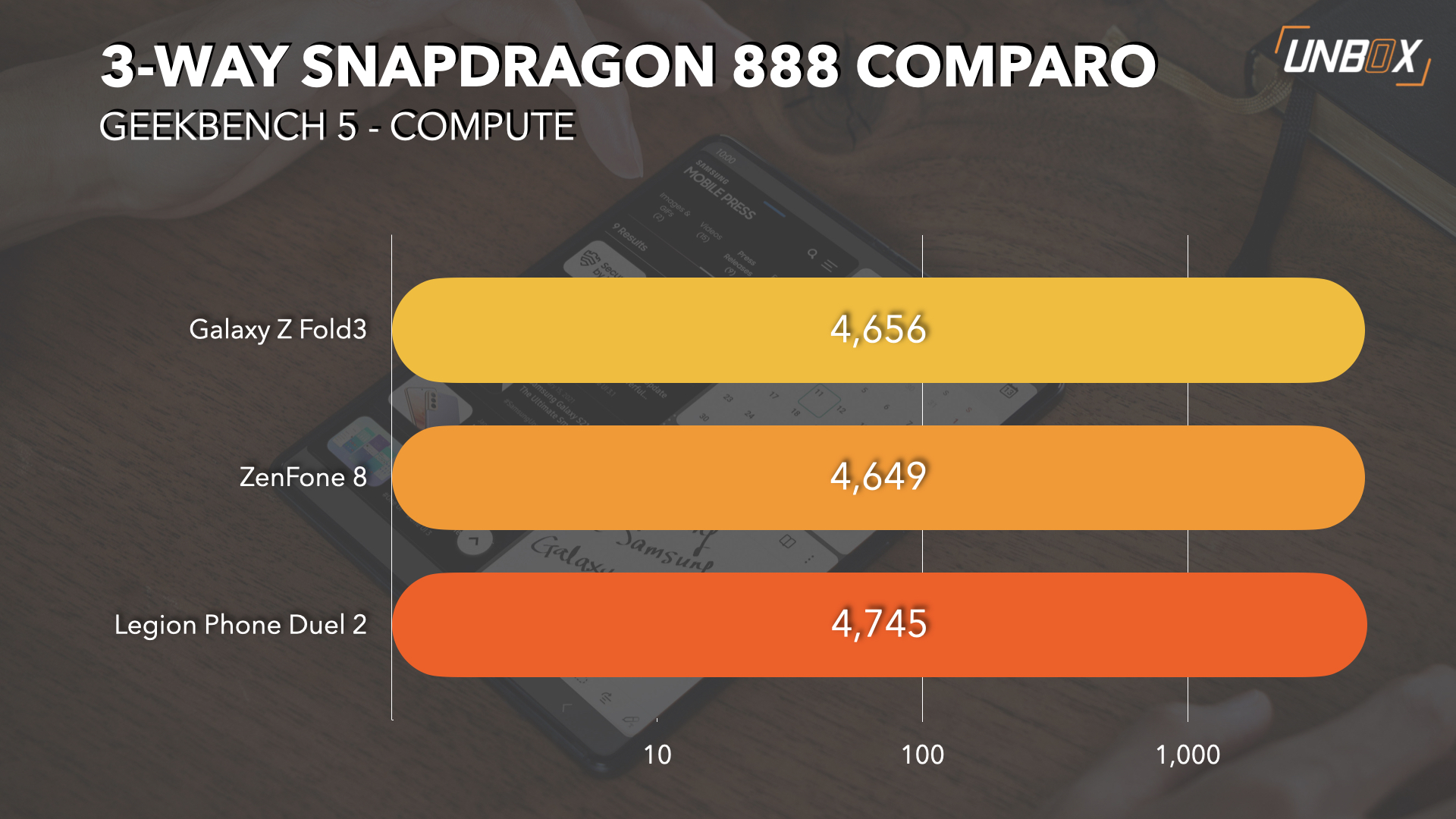 As far as performance and benchmark go, the Galaxy Z Fold 3 is roughly at the same level as other Snapdragon 888-equipped smartphones.
Samsung really took the time to tweak their One UI 3.5 software (based on Android 11) to make full use of the phone's foldable qualities. The Galaxy Z Fold 3 5G is a multitasker's dream phone since you can have up to three apps running at once.
You can also have a taskbar pinned on one side that lets you quickly switch from one app to another ala the Windows Taskbar. It's a great feature that multi-taskers will love, though Samsung buries it deep in their settings (specifically Samsung Labs) which will make it easy to miss if you're not looking for it.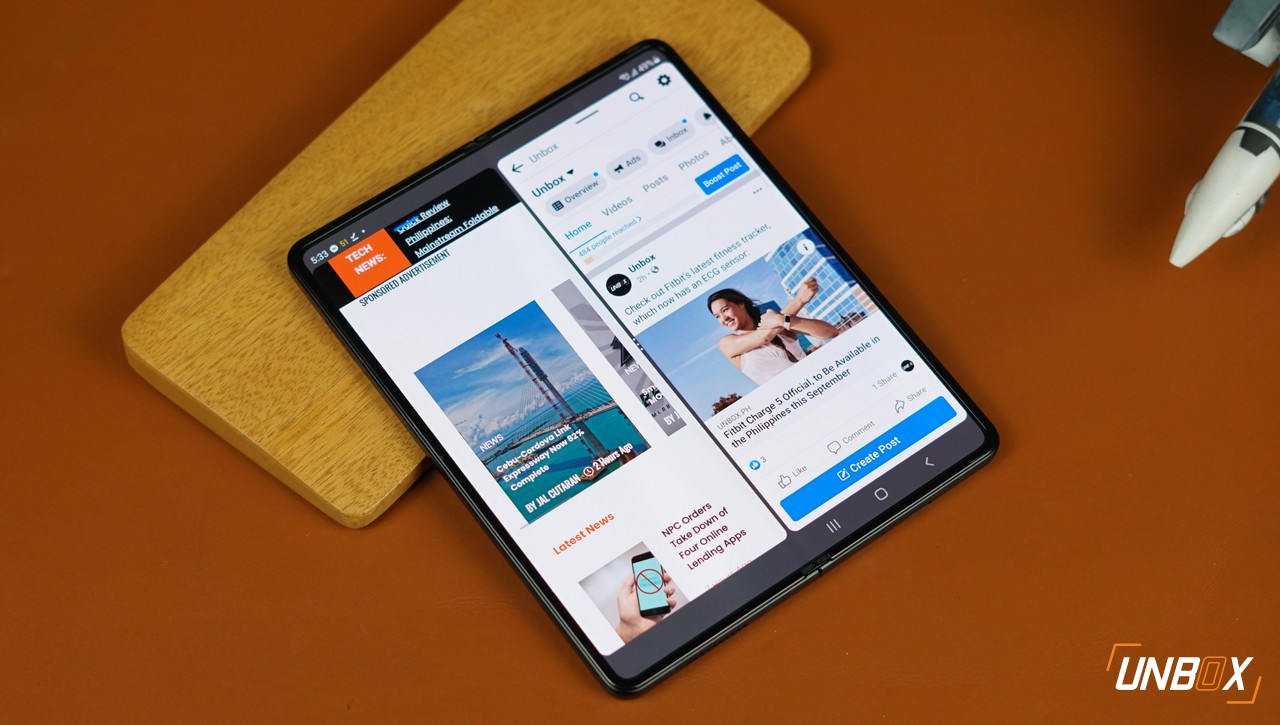 Flex mode also makes a return here, which essentially puts controls and other settings on the bottom half of the display while the content stays on the top half when the screen is folded. Samsung has been working with app developers to make more apps work seamlessly with Flex mode.
Samsung has always been pretty conservative when it comes to fast charging with their flagships ever since, you know, the whole kaboom thing with the Note 7, and that hasn't changed with the Galaxy Z Fold 3. The brand's flagship foldable has one of the slowest fast charging speeds of any flagship around, topping out at just 25W using a wired connection and 11W via a wireless Qi charging pad.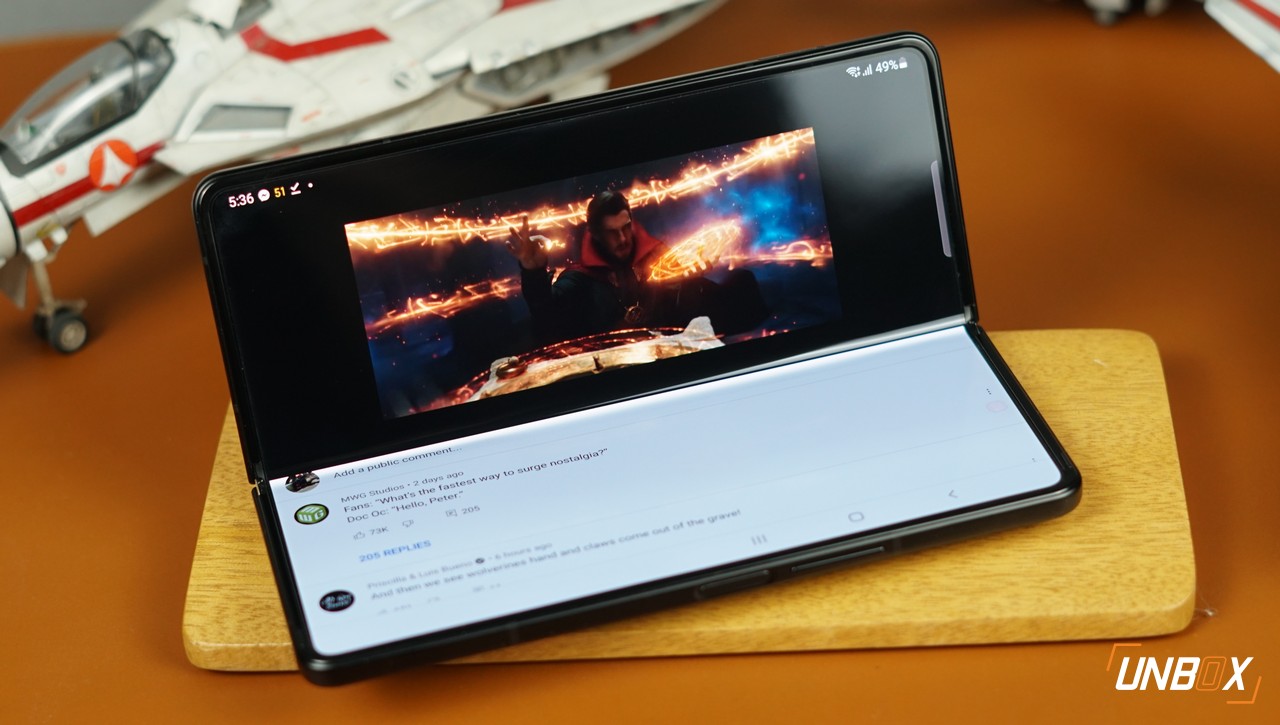 Even worse is the fact that the phone doesn't ship with a fast charger – or any charger in fact – in the box. To be fair to Samsung though, Philippine customers will be getting a fast charger as a freebie if they pre-ordered, but if you're buying this phone past the pre-order period, there's no guarantee that you're getting that with your purchase.
As for the battery capacity itself, you're looking at a 4,400mAh battery, which resulted in a run time of 8 hours and 12 minutes on our battery rundown test using the main, 7.6-inch display. That sounds bad on paper, but take note that you're probably not going to be using that display most of the time. Mixed secondary and primary display usage will net you around a day's worth of battery life, though you'll be hurting for a charger by the time you get home from your commute.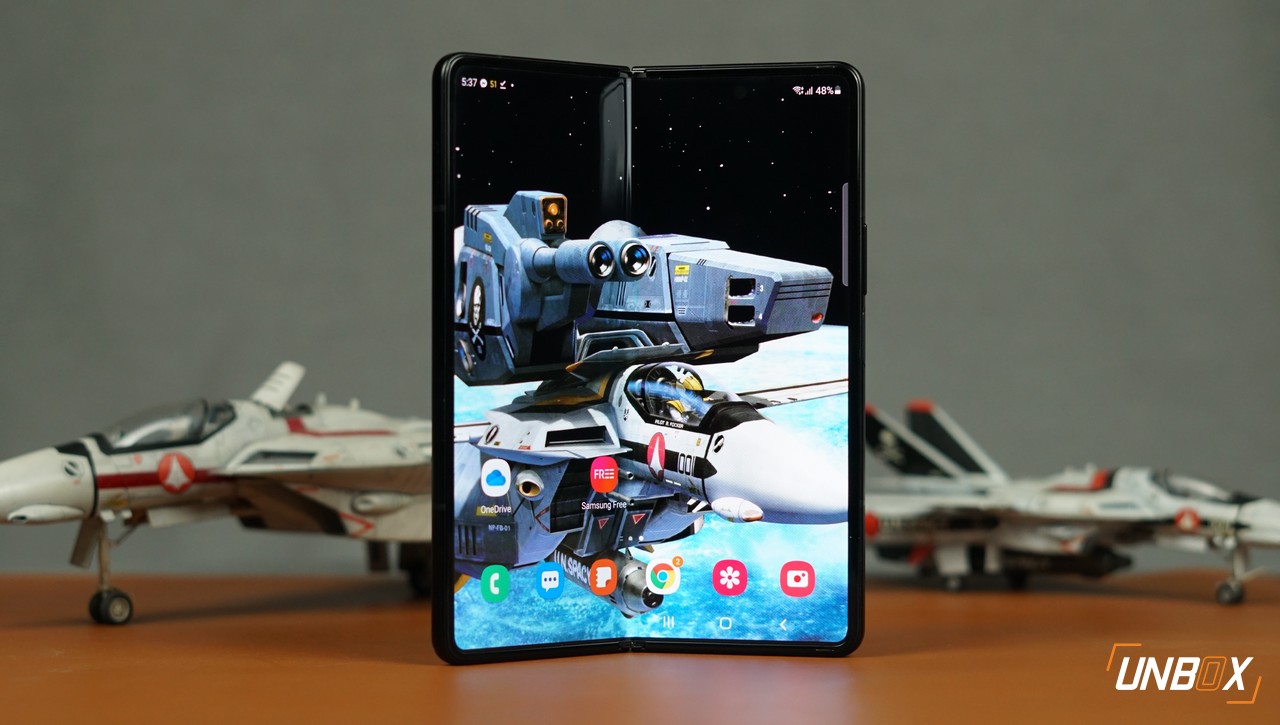 Wrap-up and verdict
The Samsung Galaxy Z Fold3 proved in our review that it's a foldable that's finally good enough for mainstream use, at least in the Philippines. Yes, it's still pretty expensive, but it has matured to the point where it's an attainable premium product for many and is no longer just a geek toy for the few.
Samsung Galaxy Z Fold3 Review Price Philippines
The Galaxy Z Fold3 is available for pre-order from August 19 to September 21, with an official SRP of Php 87,990 for the 256GB variant and Php 95,990 for the 512GB variant. Aside from an additional 1 year of Samsung Care+, you can choose from either an e-voucher valued at Php 5,000, 50% off on a Flip Cover with S Pen, Galaxy Buds Pro, and a 25W Travel Adapter, or a token worth Php 10,000 and a 25W Travel Adapter.
Comments (0)