As cyberattacks have become rampant lately, membership shopping chain S&R confirmed in a statement that they have been hacked.
In its statement, S&R said that their team acted swiftly after being hacked and implemented all of their cybersecurity protocols so that they can resume their operations. Following the cyberattack incident, S&R warns that membership data, which is confined to contact information, may have been compromised, but assures its members that all credit card and other financial information are safe and secured.
"Our business was not affected, and we continue to deliver a convenient and fulfilling members-customers shopping experience."
Aside from doing all the possible measures to mitigate the incident, S&R also reported the incident to the NPC. "We strongly condemn these criminal acts perpetuated against private companies and we are treating this matter very seriously," S&R said in their statement.
You can read the full statement below: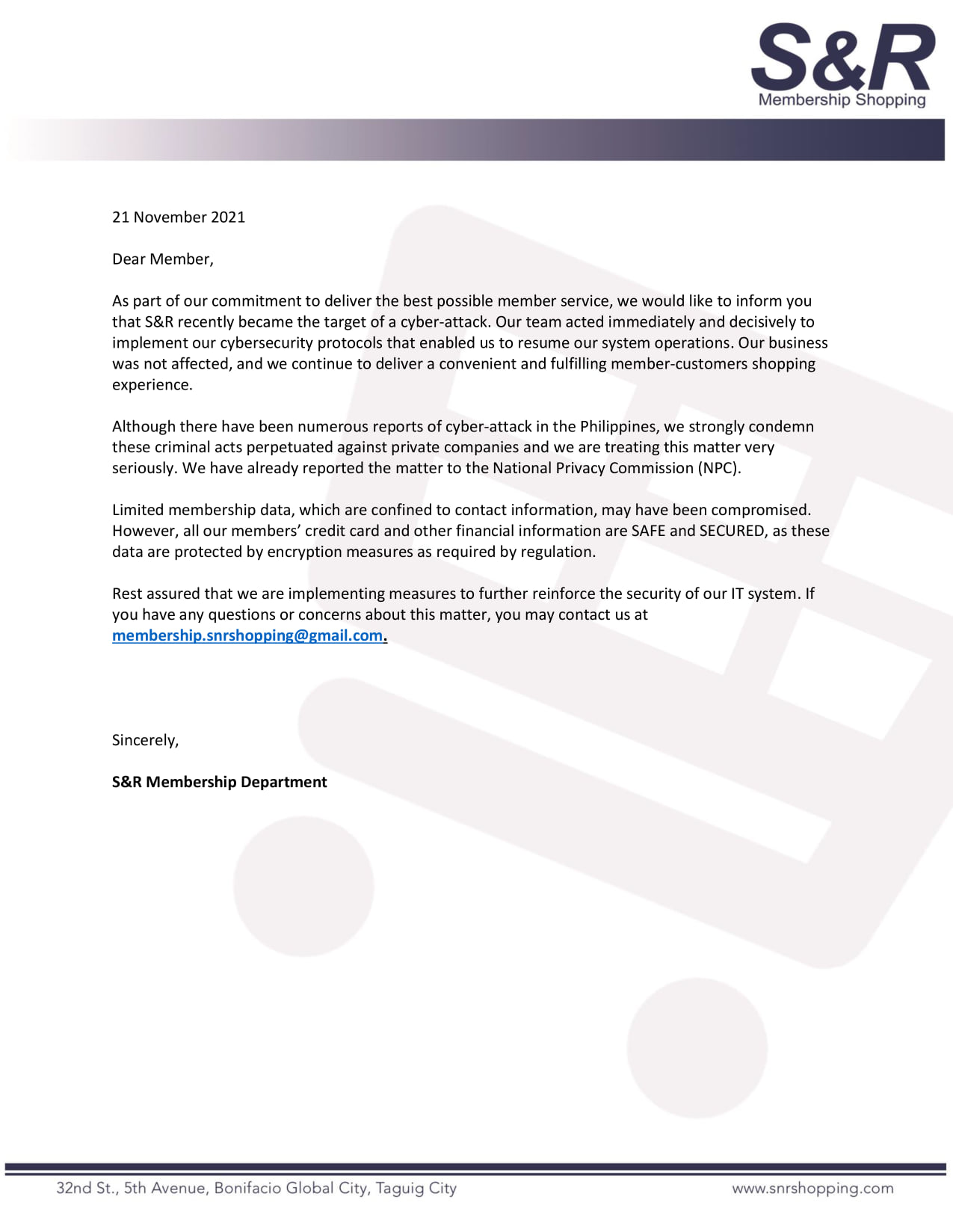 As of this writing, S&R's website is not accessible, and there's no definite timeline yet when it will go online.
Cyberattack incidents like what happened to S&R might be one of the many reasons why people have been receiving a plethora of spam texts lately–the big chunk of them luring people to part-time (or full-time) jobs with a tempting salary and a suspicious link within the text message.
Comments (0)