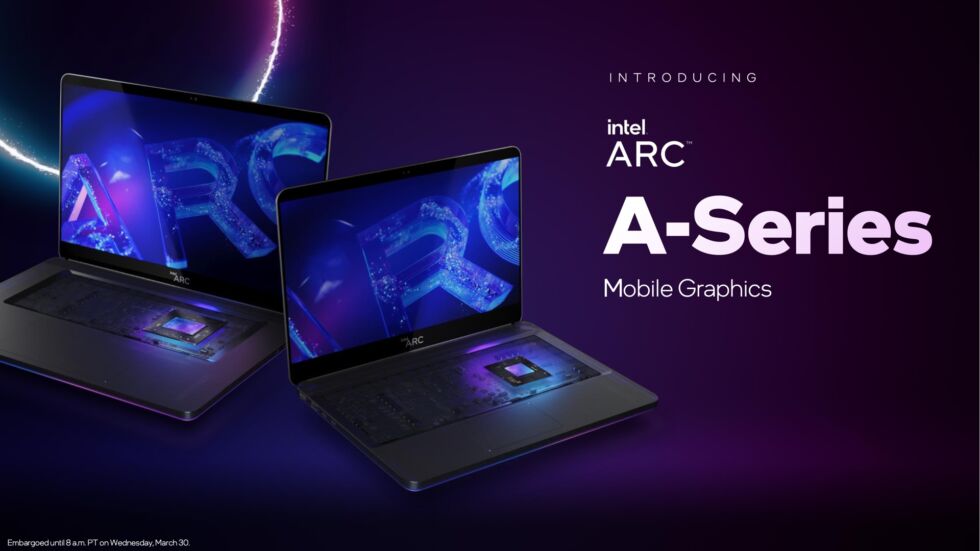 Over the past years, those buying gaming laptops or looking into getting anything for serious plays and editing are dead set on just 2 brands. NVIDIA and AMD are established as the kings of the segment without any space for competition. These big-name players are always looking to push the envelope on performance – just look at NVIDIA's RTX 3090 Ti declared as the world's fastest. What if we told you that another competitor is itching for a slice of the pie, and they aren't a company you can just ignore? Welcome the Intel Arc GPU lineup, which seeks to take up some market share by completing the Intel CPU-GPU pairing in your computer. Yes, you can finally use an Intel GPU for some competitive sessions.
A report by Ars Technica confirms that these Intel Arc GPU lineups will be tiered similarly to the CPUs under the same company. The beginner set for casuals is the Arc 3 series, while enthusiasts and professionals get the Arc 5 and 7 series respectively.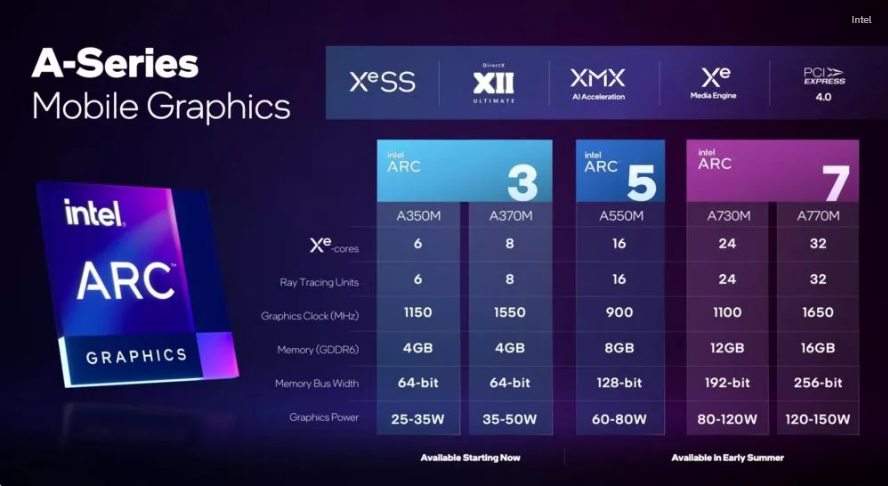 Based on what we've seen so far, the Intel Arc 3 series is supposed to set a new standard for the bare minimum. This means that it comfortably beats out Intel Iris Xe graphics – allowing users to play light to medium games on the most unsuspecting devices. Above are the technical details of all the mobile graphics cards for those who are into the numbers.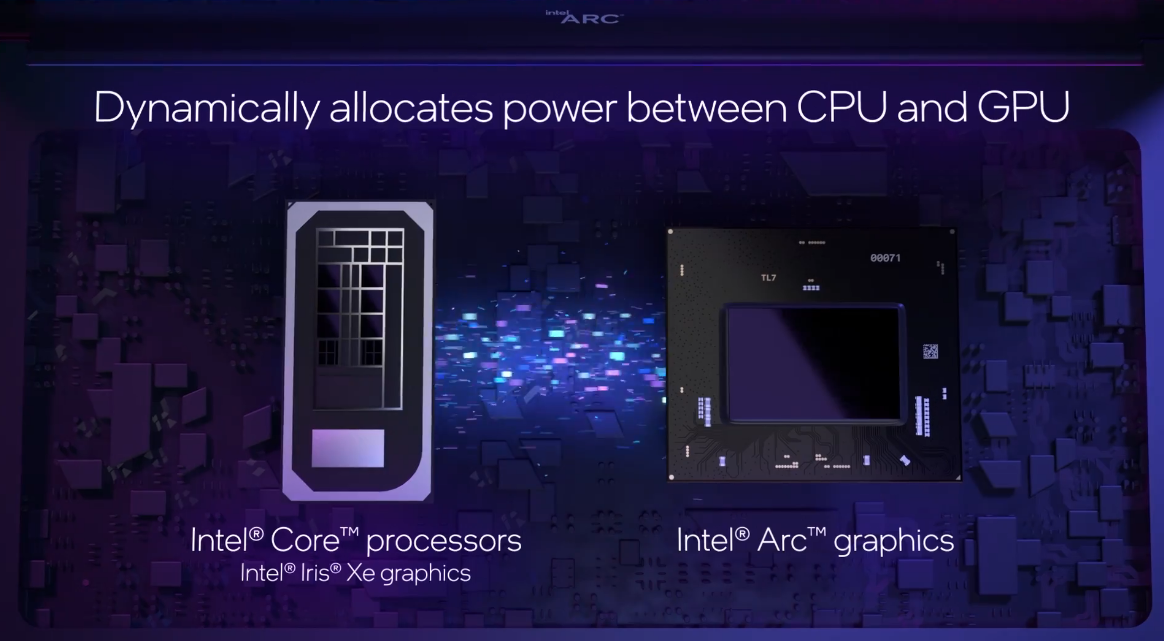 A feature that could be borne out of the relationship between compatible Intel CPUs and GPUs is the Intel Deep Link Technology. This gives the GPU permissions to offload some of its weight to the CPU, even when doing tasks that used to be considered GPU-exclusive. This level of optimization makes more efficient use of the system's overall power. Other smart features include Hyper Compute, Hyper Encode, and Stream Assist, which are all similar but are tailor-made to various specific processes.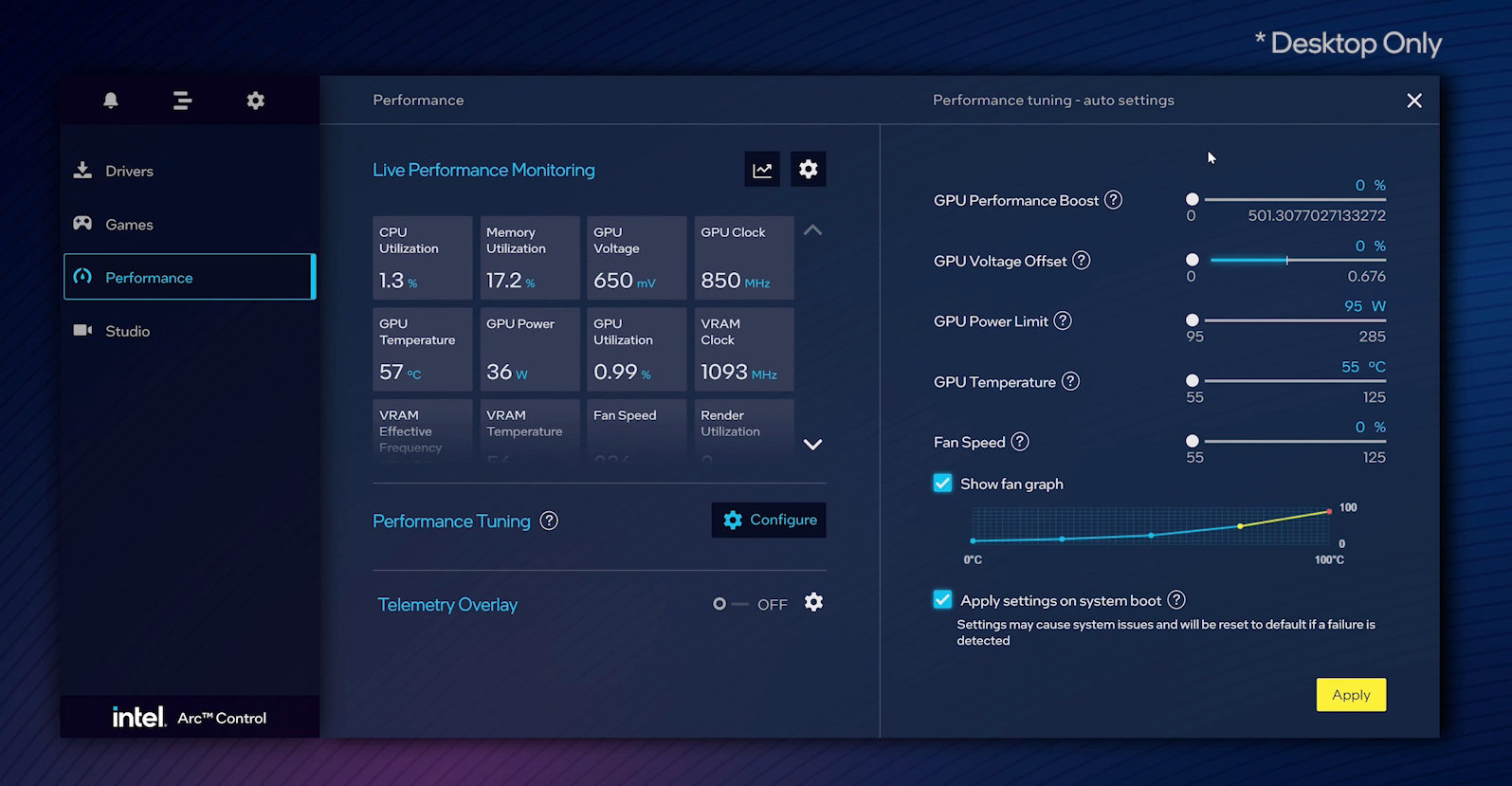 This can all be managed via the Intel Arc Control application. Here, updates for drivers will be made available in an instant so that you're always on the cutting edge. You can also select 3D override settings for certain games that you'd like to experience a little bit differently. The Performance window you see here provides some performance tuning options as well as live monitoring, although this deep level of control will only be made available to the Desktop versions.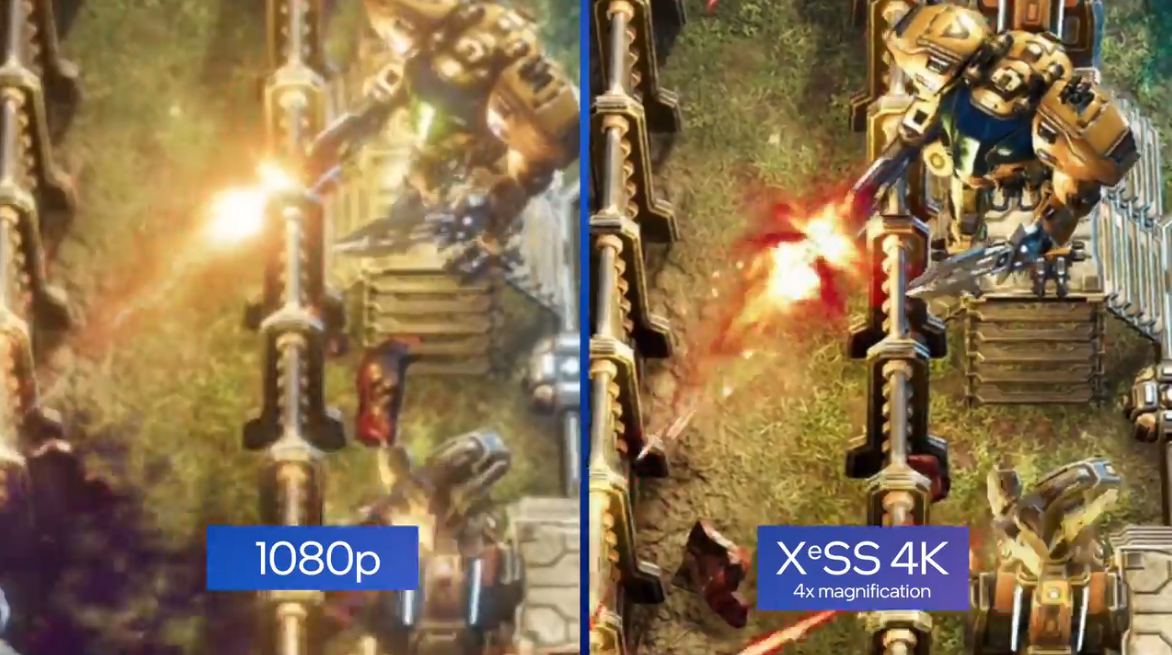 There is also a shiny new program that finds similarities with NVIDIA DLSS. Called X Super Sampling by Intel, it makes games look substantially better through the use of intelligent AI technology. It focuses and enhances the finer details all around.
Keep in mind that all these are laptop GPUs for now. However, we might be seeing an Intel Arc GPU for PC very soon, based on some teasers. This is another push in the right direction as increased competition always leads to better products. We can only smile as consumers since we're spoiled for choice when these come out for both portable and home platforms.
Comments (0)