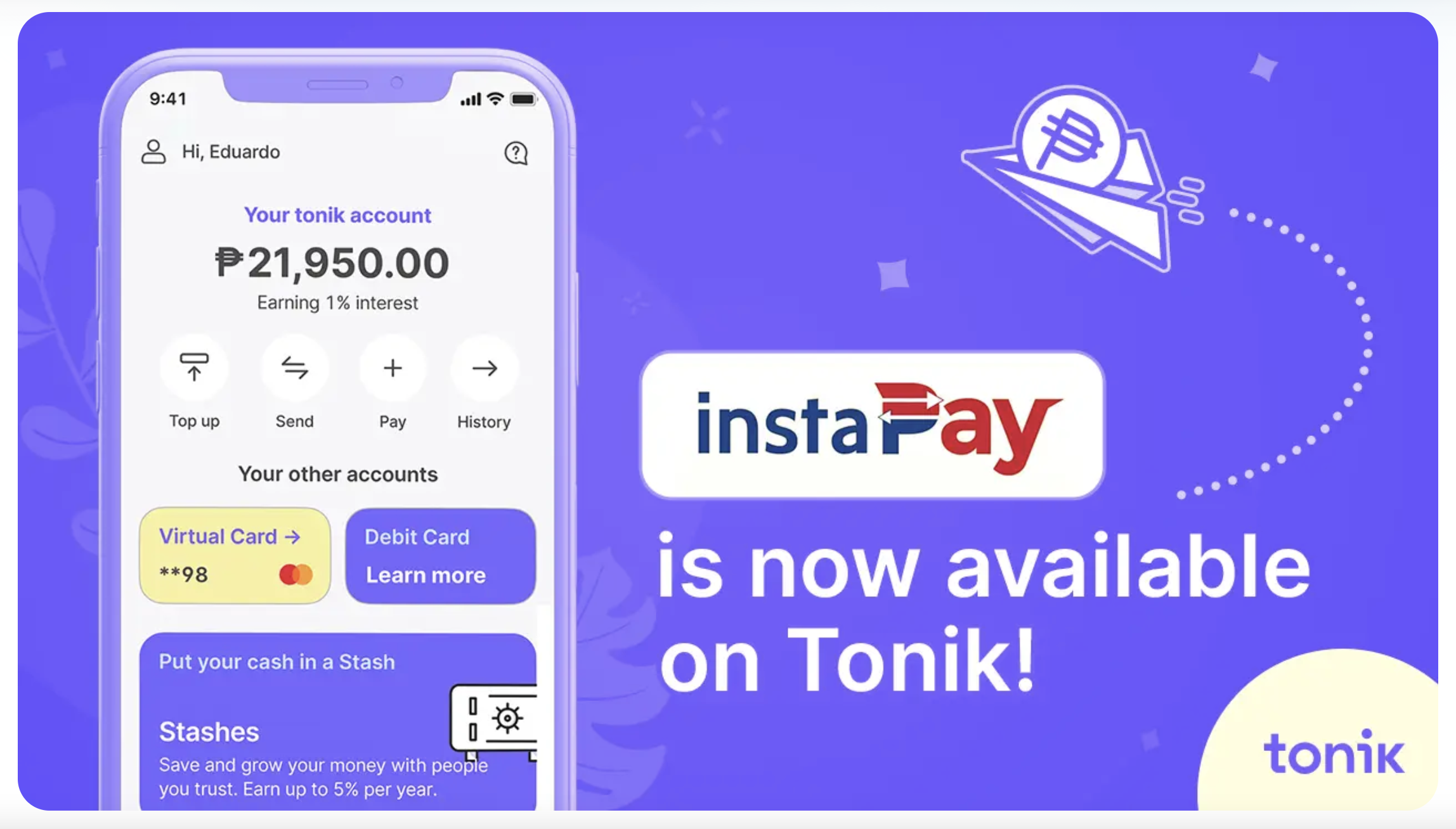 With the emergence of online transactions and wallets, it makes perfect sense that neobanks are also rising to the top. These are financial institutions that exist solely on an online platform, possibly with minimal to no physical presence at all. Tonik is an example of a neobank operating in the country that is officially recognized by BSP with proper licensing. Now, they have also announced that Tonik and InstaPay will be fully compatible, opening up a roster of new services to make payments convenient for users.
The information most of you are excited to know is that Tonik InstaPay transfers are completely free of charge. No more worrying about hidden fees and charges when sending money over to your required payees. Transactions of up to PHP 50,000 happen in real-time with no delay whatsoever. This is effective with banks and other payment systems partnered with InstaPay service, which is not a small group. Fees will only occur if the chosen financial service is not a partner.
Topping up a Tonik account from the InstaPay gate is easy peasy. Just go to the "top up" option in the app dashboard, choose InstaPay then copy the 14-digit Tonik account number. Return to the source bank/e-wallet's app and paste the number previously copied. Finish the transaction with some security verification and you should be good to go.
To transfer funds to another bank, just click on the "Send Money Options" on the app dashboard and select "To another bank." Change the channel to InstaPay and input the desired cash-out amount, transfer purpose, beneficiary account details, and perform the required authorization.
Tonik Founder and CEO Greg Krasnov states: "It has always been our mission to make digital banking work for the convenience and ease of Filipinos—and with InstaPay now in our service roster, it's even easier to transact using our proprietary mobile app. Filipinos work hard for their finances and they deserve to have a bank that works as hard in ensuring they get access to better ways in managing their hard-earned money."
Try out the Tonik app now on either the Apple App Store or the Android Play Store. Still curious? Visit the official site here.
Comments (0)