TNT expands its data offerings for its prepaid subscribers with Sulit Affordaloads. For as low as Php 10, TNT subscribers can get data packs to suit their needs, along with a good amount of text and call allocations.
Pantawid 10 gives you 100MB data for 1 day, along with 100 minutes of All Net calls and 100 All Net Texts. SurfSaya 20 gives you 300MB for all sites and apps and 150MB/day for an app of your choice (Facebook, Instagram, TikTok, and Mobile Legends: Bang Bang) for two days, along with unlimited calls and text.
Lastly, All Data 50 gives you 2GB for all sites and apps and 1GB/day of TikTok access for 3 days. Subscribers can avail of these promos via the GigaLife App or by dialing *123# and to any available sari-sari stores.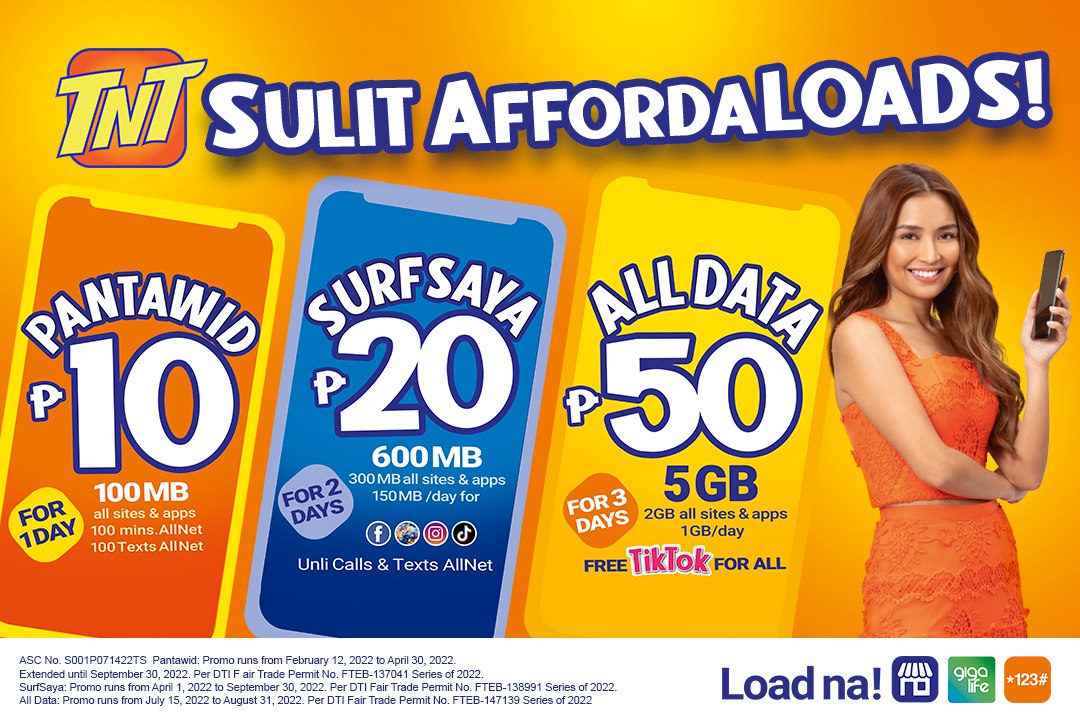 "At TNT, we understand that our customers live by our mantra, "Pag gipit, sa saya kumakapit." Affordaloads is our way of keeping them connected, entertained, and able to find joy and happiness despite these trying times," Smart SVP and Head for Consumer Business Wireless-Individual Francis Flores said.
To know more about TNT Sulit Affordaloads, visit their official website and follow TNT's official accounts on Facebook, Twitter, Tiktok, Viber, Youtube, and Instagram.
Comments (1)