There's no denying that the tablet segment has seen a big revival during the pandemic, and Apple still dominates that now-lucrative segment based on the Q1 2021 report of Counterpoint. In its report, Conterpoint cites that the tablet market grew by 53% on a year-to-year basis in 2021, beting the five-year high of the market in Q4 2020.
While the top 5 vendors for tablets comprise of Apple, Samsung, Lenovo, Amazon, and Huawei, it is Apple and Samsung that experienced gains in terms of market share when comparing data from Q1 2020 with data from the latest report. Both brands stood out for aggressively releasing new models that cater to different market segments.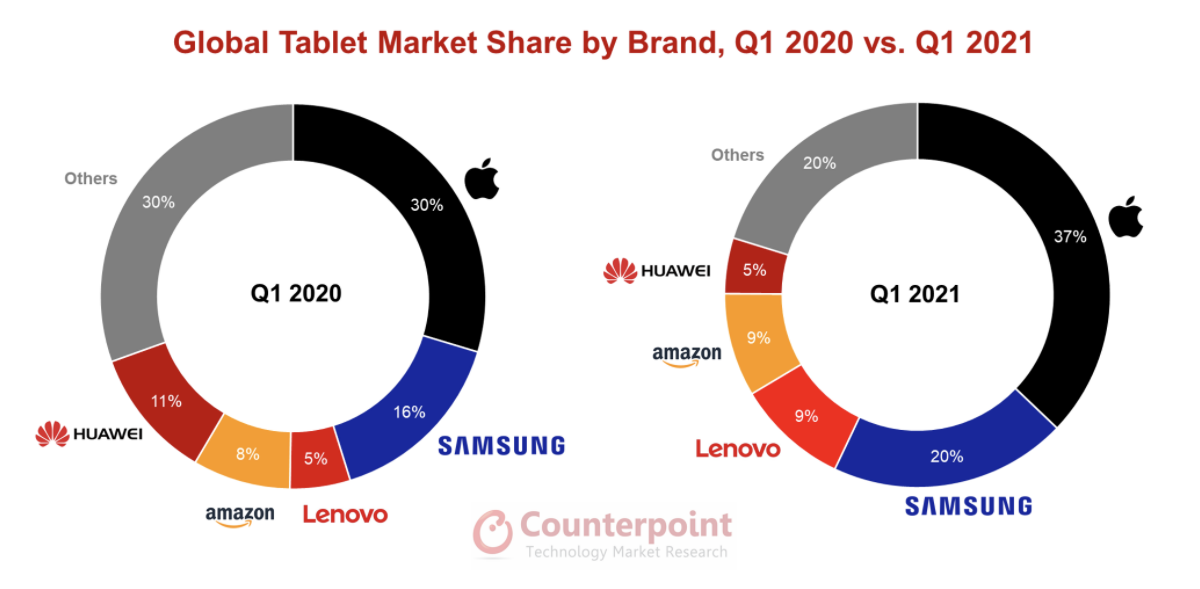 The 7% market share increase of Apple in the tablet segment for Q1 2021 can be credited with the 4th-generation iPad Air, which accounted for 19% of its sales. The higher-end iPad Pro accounted for 18% of sales, while the entry-level iPad (aka iPad 8th generation) accounted for a big chunk of Apple's sales at 56%. Senior Analyst Liz Lee explained that the big sales of the iPad 8th generation are credited to its portability and affordability, while the rather good sales for the iPad Air 4th generation are credited for its great price-to-specs ratio.
To recap, the 4th-generation iPad Air marked a big upgrade over its predecessor with its A14 Bionic processor, bigger Liquid Retina display with symmetrical bezels, USB-C, and the introduction of a fingerprint scanner on the power button.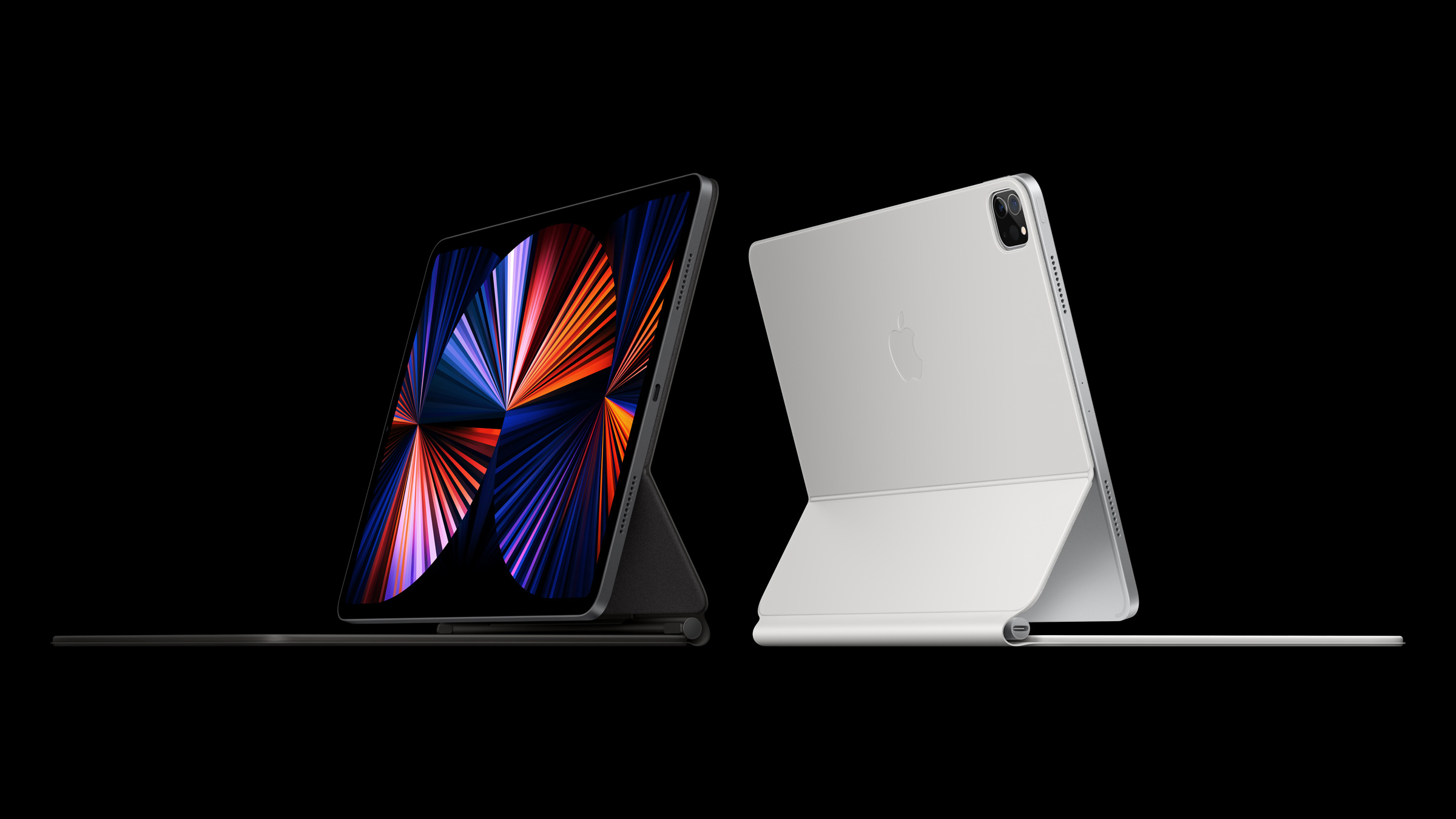 With the launch of the M1-powered iPad Pros, Lee expects its sales to soar by Q3 as Apple continues to grapple with shortages pertaining to chip production–along with production issues for its Liquid retina XDR panel.
Samsung, on the other hand, was able to keep its spot in 2nd place and still increase its market share as it has a broad portfolio of tablets catering to different markets: from the top-tier, iPad Pro-rivaling Galaxy Tab S7 series to the entry-level, student-friendly Galaxy Tab A series.
Comments (0)