Originally set to finish late this year, the opening of the Binondo-Intramuros Bridge is moved next year with 88% completion rate as of writing.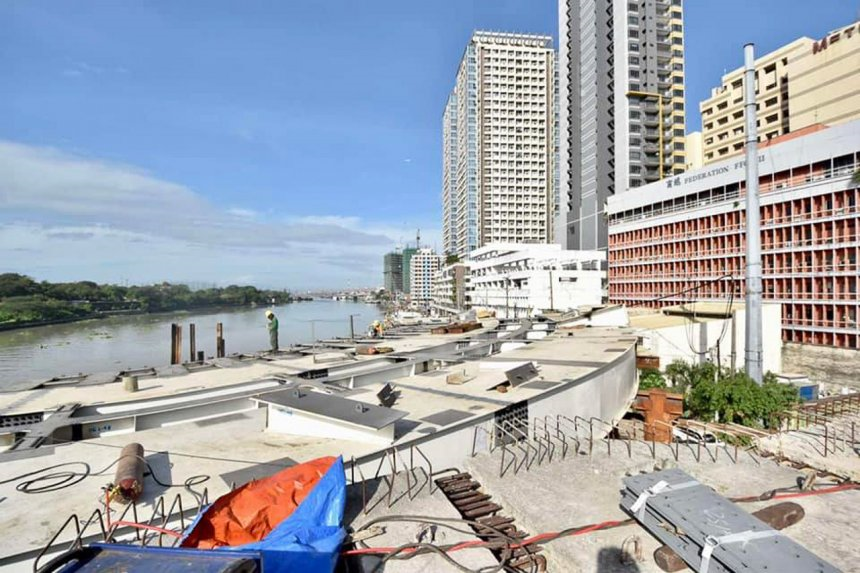 Due to the late arrival of fabricated steel box girders needed for the bridge, the construction will finish in Q1 2021 as recently announced by the  the Department of Public Works and Highways (DPWH).
This time, the bridge will open with certainty as it is already 88% complete at the moment.  The components for the on-ramp at the Intramuros side and the viaduct structure over at the Estero de Binondo side of the bridge are now installed. In addition, the the steel box girder components have already been put up.
The DPWH is now focusing on the installation of  pre-fabricated girders for the 298-meter on-ramp at the Muelle dela Industria segment of the bridge.
"We are expecting a lot of dramatic changes for this project, with all the needed materials and high-performance launching equipment available on the construction site," said Emil Sadain, Chief Implementer of Build Build Build (BBB).
Once complete, the P3.39-billion Binondo-Intramuros Bridge project will connect the historic district of Intramuros on Solana Street and Riverside Drive to the bustling district of Binondo on Rentas Street/Plaza del Conde Street and Muelle de la Industria. The bridge is expected to accommodate up to 30,000 vehicles a day. It will also help extend the life of the existing Jones, Delpan, and MacArthur Bridges by decongesting traffic in those areas.
Comments (0)